Last year, my friend and I did an epic, and scenic road trip through most of the eastern states of the US. It lasted 6 days, and had us drive 4,000 miles, mainly across the Appalachian Mountains through a path known as The Blue Ridge Mountains.
Today I would like to share this trip with you and tell you that it is still one of the most memorable road trips I've personally done (as did the friend I went with). I will also share the things you should avoid if you decide to do this as well, because we ended up doing way more driving than we wanted and that caused us to waste time.
Here is how the road trip through the Appalachian Mountains went (summary):
Met up in Atlanta and headed north.
Started along the Blue Ridge Mountains and explored Great Smokey Mountain National Park.
Turned east towards Daniel Boone National Forest in Kentucky.
Worked out way back east to West Virginia to continue along the Blue Ridge Mountains.
Headed north to New York and visited many epic places.
Reached the tip of New York State, turned to Vermont and worked our way back down.
Ended the trip back in New York City.
Every detail of these events will be covered in this article, but that is just a summary of what went down!
The  most memorable photo from this road trip through the Appalachian Mountains: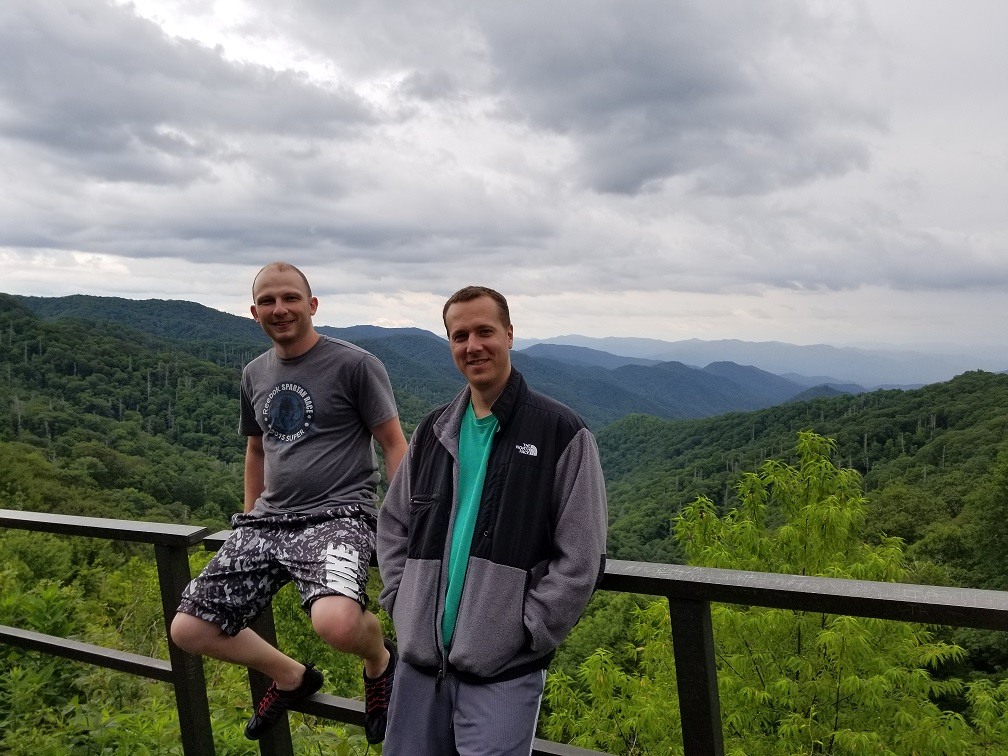 Just like our last crazy road trip that we did the year before, which led us to try this one, we only had 1 location we originally set to check out:
The Blue Ridge Mountains.
What followed once we entered them was a zigzag trip across this area and the neighboring states and in the process, we had done way more than we even planned, just like it happened on our first trip.
Here's the map and overview of the whole 6 day road trip journey: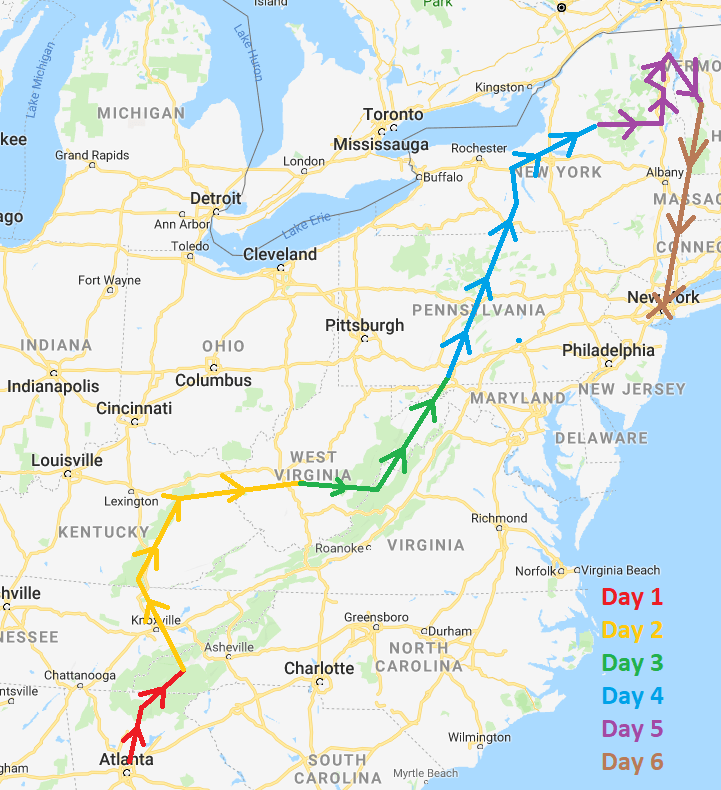 Now I have to say that before this road trip occurred, I had traveled all the way from NYC to Florida in my car and was staying in Sarasota for over a week (and doing things like staying at beautiful places like Cocquina Beach), and also visiting the neighboring areas such as St. Petersberg and Fort Myers. 
But after that visit was done, it was time to start the real journey, and here's how the 6 day itinerary went down and keep in mind, everything after day 1 was improvised: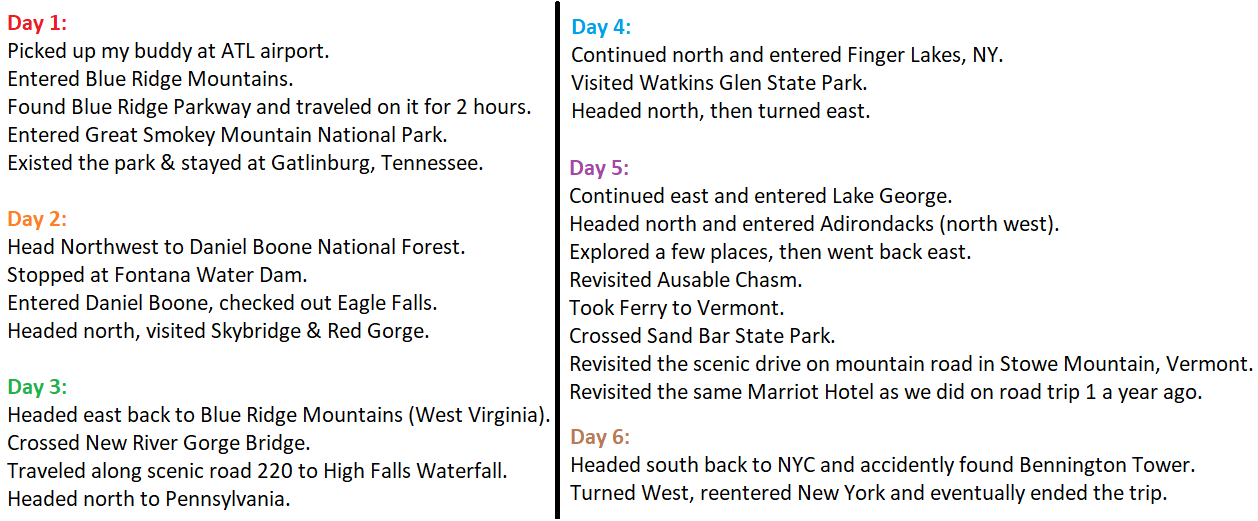 Now I'll get into the details of each day and the things we saw:
Overall, if you take into consideration my Florida visit and this trip, it all lasted for 14 days.
Day 1:
After my visit to Florida ended, the friend I was talking about and I were going to meet in Atlanta airport and begin our 6 day trip from that point.
Our goal was to reach the Blue Ridge Mountains and figure things out from there.
As we entered the green area of the map above during day 1, our GPS led us the wrong way into the mountains and even crossing the Appalachian Trail path, something we somewhat explored in Gulf Hagas on our first trip the year before.
But we didn't want to go on the Appalachian Trail, we wanted to find the MAIN road along the Blue Ridge Mountains which we later found out was called Blue Ridge Parkway: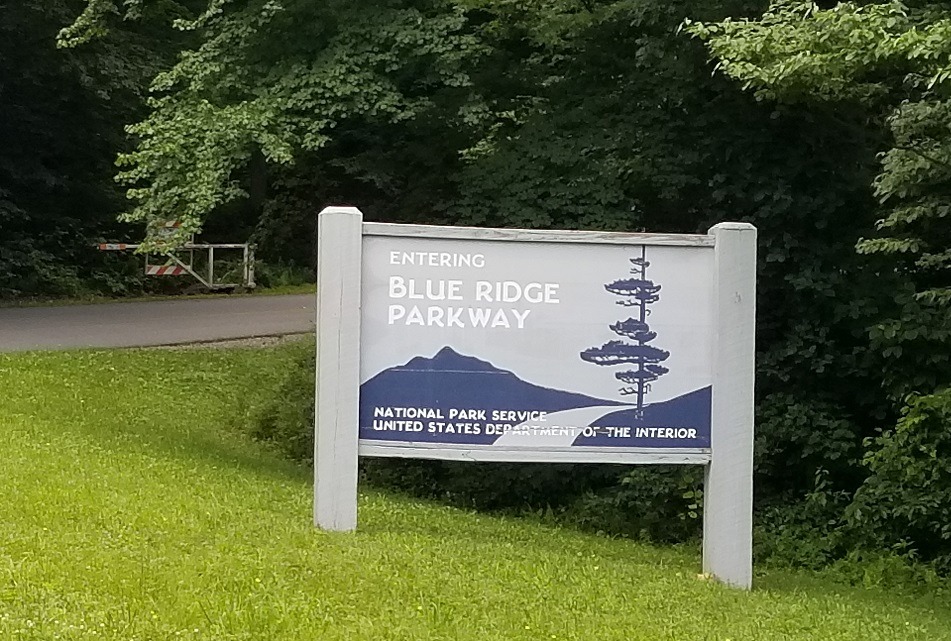 And it just so happened that we found it accidentally (among a bunch of other cool spots on this trip). But the Blue Ridge Parkway is what led us to the truly scenic areas of the Blue Ridge Mountains. Sights like this: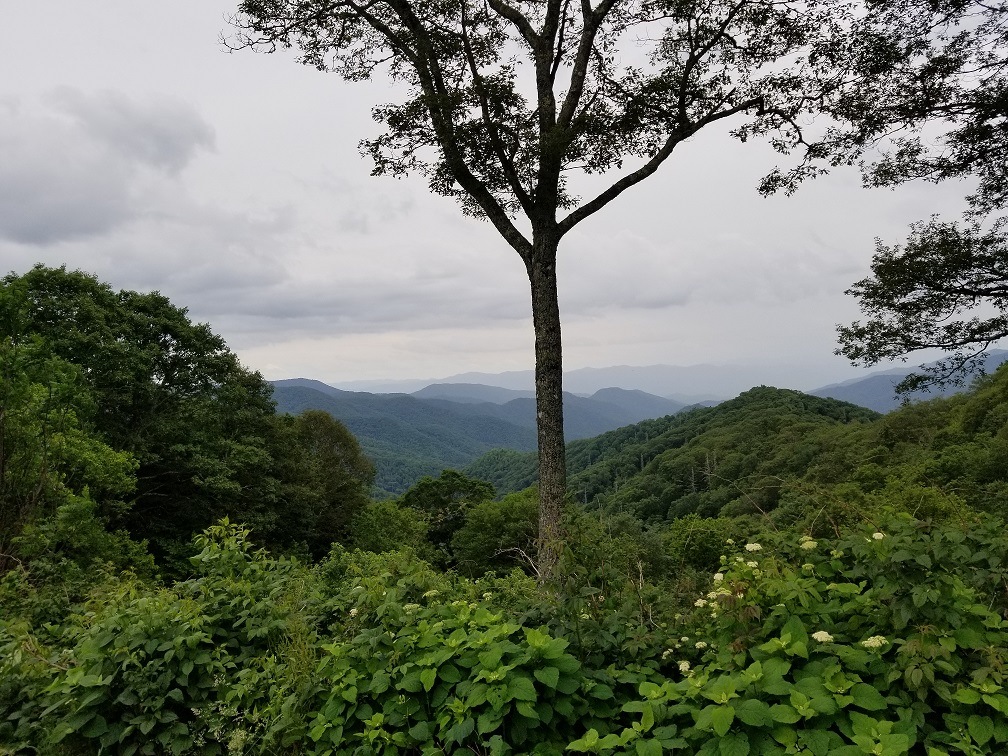 And I can't even begin to tell you how many hikes and trail markings we saw while driving on the Blue Ridge Parkway. If you're looking for just scenic places to see, you'll get that too on this road. 
Following it for about 2 hours, we entered into Great Smokey Mountain National Park (and again, it was the Blue Ridge Parkway). I highly recommend this park for the many scenic views from high and low elevations, of which there are plenty in this park overall. Here's one of the photos from it:
And once we exited it, we found a nice Marriot hotel in Gatlinburg and stayed the night there.
This is apparently the go to place for anyone visiting Great Smokey Mountain National Park as it has many skiing areas and entertainment places. 
Day 2: 
After we woke up, we had a decision to make:
Should we continue further north east along the Blue Ridge Parkway?

Or should we try to explore other regions?
Because we had seen the Blue Ridge Parkway and because we couldn't drive through it quickly, we decided that it wouldn't make sense to travel the remaining 5 days we had at 30 mph and see similar sights and so we decided to take a risk and explore other regions. But where would we go?
Enter Daniel Boone National Forest, another large mountain and forest region north west of where we were. To get there, we needed to travel for at least 3 hours.
During that 3 hour travel, we briefly saw an amazing water dam, called Melton Hill Dam: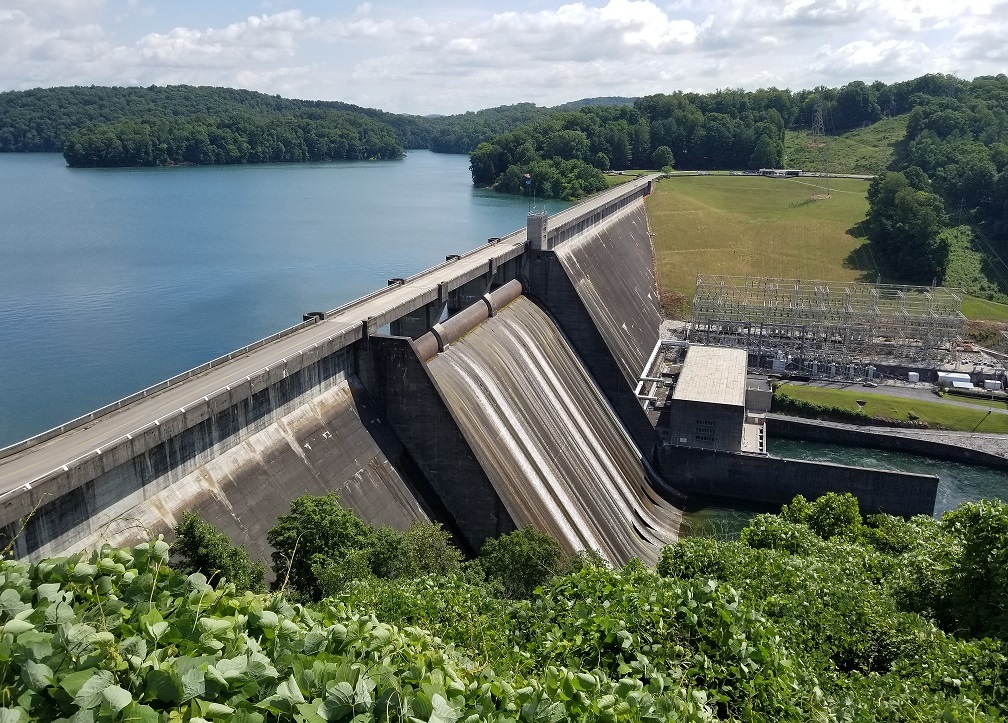 While we stayed at this dam for about 30 minutes, we still remember how amazing it looked. There are hikes, picnic areas and even campgrounds. This place is inside an official state park which I cannot remember.
But then we continued north east, hoping to reach Daniel Boone National Forest as soon as we could. And eventually we did. But the problem was that our GPS (once again) led us into the wrong area of the forest. 
We couldn't exactly turn back to the Blue Ridge Mountains, so the only solution was to head north east along Daniel Boone National Forest. While headed in that direction, we got a tip to check out a nearby waterfall called Eagle Falls: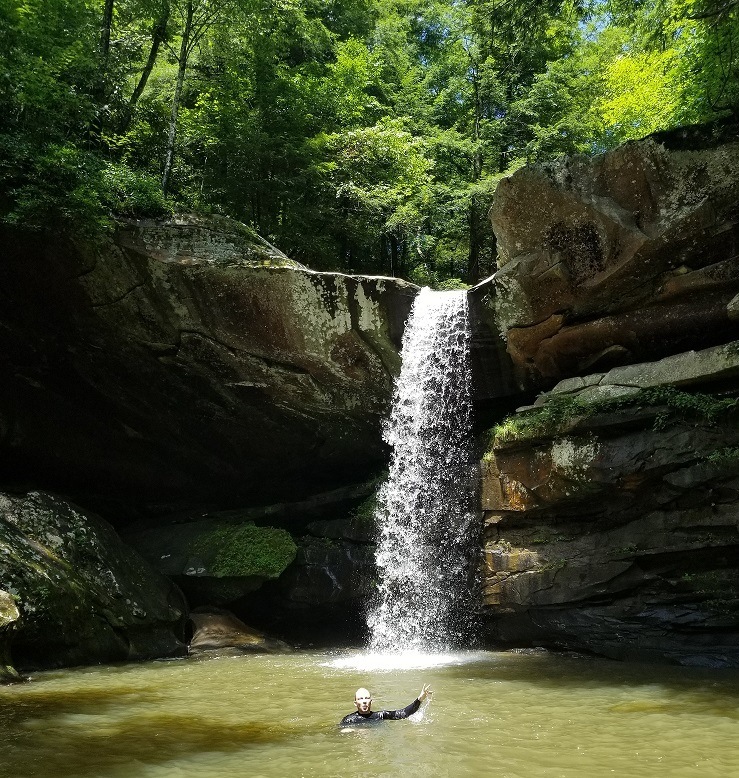 In addition to this beautiful water fall, there's also amazing gorges there and hiking places. Seeing a spot like this and cooling off was really a good sign that we somewhat made a good decision straying so far from the Blue Ridge Mountains. 
But once Eagle Falls was done, we had to continue north, and for about another 2-3 hours we did until we (once again) accidentally hit the spot we had aimed to see in Daniel Boone National Forest, which was Natural Bridge State Park (we only later discovered this is what the name of it was), inside of which were 2 incredible locations known as Sky Bridge and Red River Gorge:
After checking out the amazing Eagle Falls and swimming there.
After driving up for several hours.
After seeing the Skybridge in the Natural Bridges State Park (right).
After taking a tour of Red Gorge (area surrounding the Skybridge) and having a bunch of flies try to eat us…
We decided to turn east and stop somewhere again, ending the day's trip.
Day 3:
On the morning of Day 3, we decided to head back east into the Blue Ridge Mountains, because we could not find any other area near Daniel Boone National Forest worth checking out, so we took a risk and went back to a new unexplored area of the Blue Ridge Mountains.
While driving back, we went into West Virginia and crossed the amazing New River Gorge Bridge:
While we saw signs for it, we didn't imagine it would be as high as it was. I think it may be even higher than the High Steel Bridge I checked out in the west coast on another, future road trip that I'll share, but in the meantime, here is the only picture I could take of this bridge and sadly, it wasn't good (there are hikes and scenic routes under it, but we didn't make the turn into the right area soon enough, so we decided to continue east to the Blue Ridge Mountains: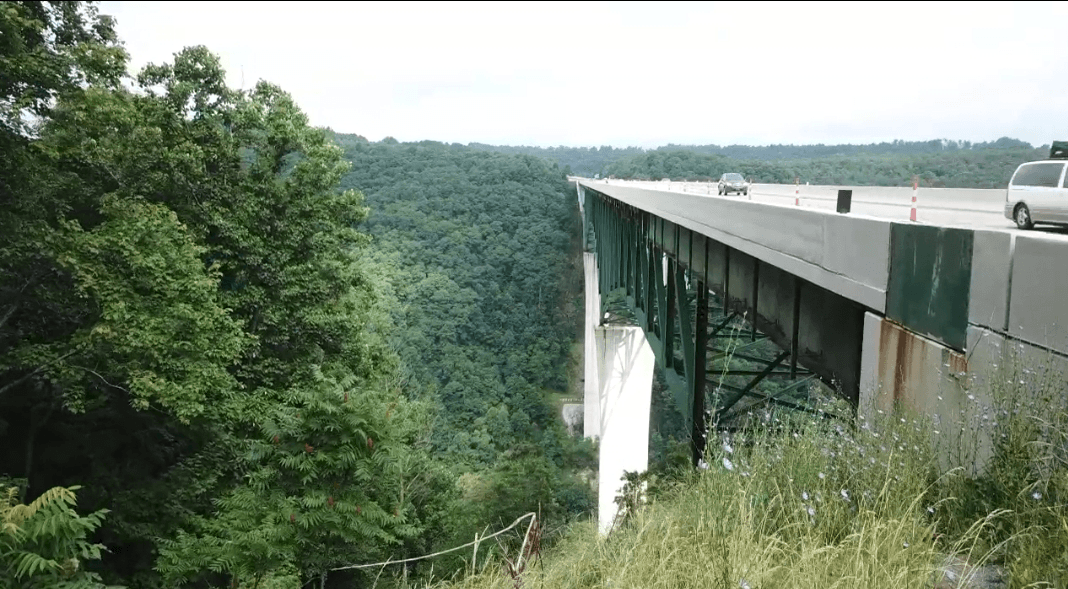 When we finally reentered the Blue Ridge Mountains, we couldn't find the Blue Ridge Parkway road and instead elected to travel up road 220 which ended up being VERY scenic and HIGHLY recommended (Want to see more scenic roads in America?).
While on that road, we found a very nice waterfall and pathway to it. The waterfall is called Falling Spring Falls:
Traveling further north, we saw signs for a hot springs area off 220, but because it was raining right when we got there, we decided to keep heading on the 220.
Now as we continued, we decided to take another road further north (away from the 220) and this led us through about 2 hours of some of the most boring areas we'd ever been to. There were no gas stations or signals we could catch, so we had no choice but to drive through this boring region which is north of Falling Spring Falls. 
However, when we finally got out of it and continued north we crossed this amazing looking mountain (Seneca Rocks):
While it was raining, this particular mountain seemed to have the coolest looking hike I saw in the entire Blue Ridge Mountain area and I wish we had time to try it. I've seen Instagram videos of people hiking this area.
And if you want to see how crazy Seneca Rocks are for hiking, here you go (I don't recommend doing this):
After checking this mountain out (from a distance), we decided to find another waterfall, and our searches led us to find a highly rated one north west of Seneca Rocks, called Blackwater falls: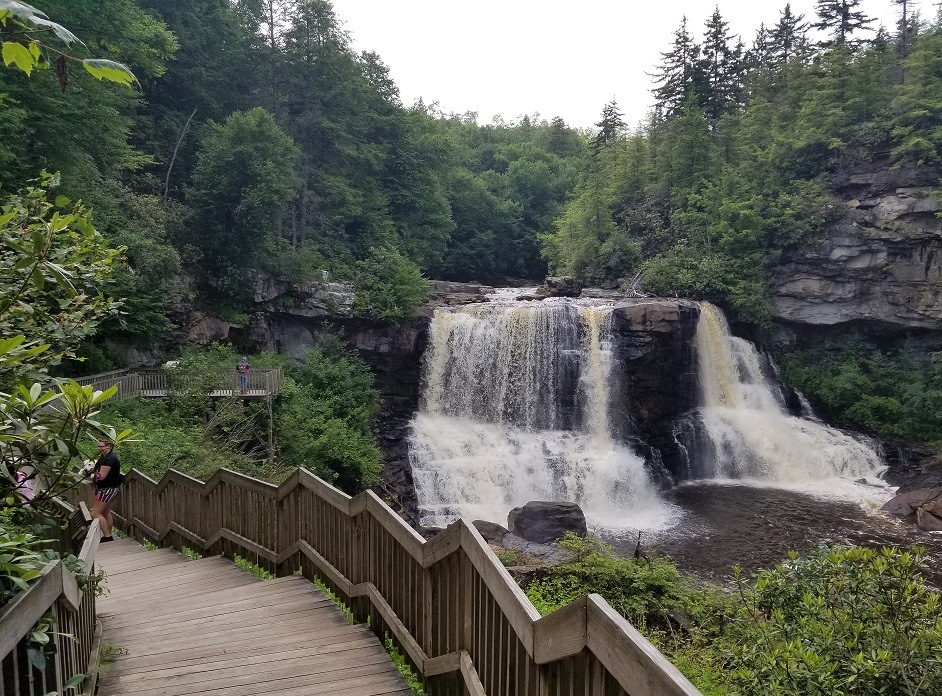 The good news is that there is a very short and easy hike to this location and a large parking area. Nearby there is also a town. Additionally, if you want to see more hikes, there's areas near Blackwater Falls which provide beautiful scenic overlooks. 
This location marked the last official one we saw in the Blue Ridge Mountains before exiting. We then continued north east to Pennsylvania.
Day 4: 
Our original plan was to head north east back to New York City, where my whole trip started, but considering how improvised everything had been up till now, we just decided to see what laid north east of the Blue Ridge Mountains and we found one such spot…
Finger Lakes, and it was in New York State. I had heard of this place from my mother and aunt who had said how beautiful it was but I never took it seriously, until this road trip kind of pushed us there (photos coming up to show why).
Upon entering the location, we had discovered that one of the parks I had always wanted to visit (Watkins Glen) was actually in Finger Lakes and we made it a mission to see this place AFTER we had seen more of the Finger Lakes area.
While in this location, we visited the amazing Taughannock Falls:
Here is a photo of Taughannock Falls:
Were we to have more time, we would have look at more waterfalls in the Finger Lakes area, but it appears this one is one of the most popular.
After we enjoyed checking this one out, it was time to head back to see Watkins Glen State Park, which we originally marked. We didn't think we'd see anything on the way, but while headed to the State Park, we accidentally crossed what is known as Hector Falls and to be honest, this particular falls impressed me even more than Taughannock Falls:
This "stepping" waterfall actually continues on for much longer than the photo above shows and I think that is one of the reasons why it impressed me so much. The other is that you could actually hike down to this falls and enjoy it. And it's very close to Watkins Glen State Park.
But anyway, after hiking this falls, we entered into Watkins Glen State Park, and here are plenty of photos we took at Watkins Glen, but here's one sample of how beautiful this park is: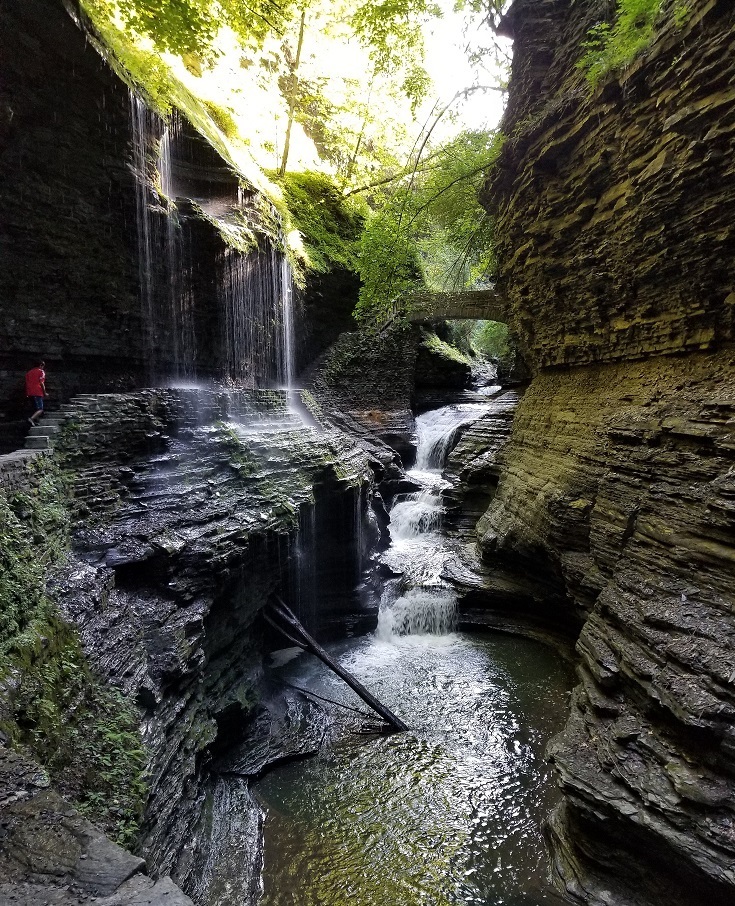 After we finished checking this park out, we finally had a good meal in the town of Watkins Glen and continued onto the next location.
Because we had 2 more days left on our trip, instead of heading back to New York City, we headed further north east. 
Day 5: 
We headed north east from Finger Lakes in the direction of Lake George, a place I had been to multiple times, but my friend hadn't, so I wanted him to see it. When we arrived, we traveled across the scenic route there and continued north, into the Adirondacks, where we saw places like this:
For those wondering, this small lake is Chapel Pond and the road you see to the right is the scenic road that we drove through. 
After exiting the Adirondacks, we continued even further north, passed a beautiful mountain known as Poke o Moonshine Mountain and revisited Ausable Chasm, a location we had seen on our first road trip, that basically also led to a crazy scenic drive to other places.
Because the Adirondacks are so close to Ausable Chasm, we couldn't resist seeing this place again: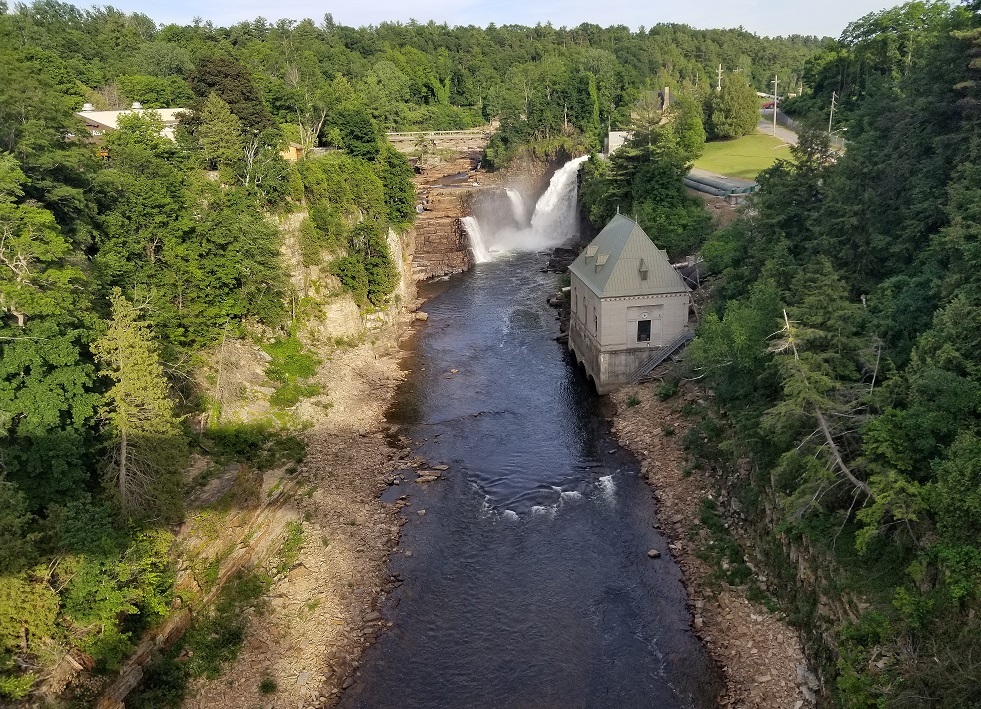 By the time we got to Ausable Chasm this time around, it was closed so we decided to try something crazy…
We decided to basically travel across a number of the same locations we had seen on our first road trip and basically have a nostalgic experience and we had to make it work with 2 hours of daylight left. 
Being at Ausable Chasm, we decided we need to visit Vermont again, and to get there, my friend found a path that would cut our driving time a bit, but what he didn't see was that this path involved us having to take a ferry. 
We did get lucky though because as we figured out that it was a ferry and not a shortcut road we were taking, the ticket was cheap ($25) and the ferry was ready to load up our cars. The trip across Lake Champlain from New York State to Vermont only last about 20-30 minutes and saved us an hour or more of driving time.
Upon disembarking, we headed straight to see 5 specific locations again:
A beautiful train bridge.

A mountain near Stowe Mountain which we wanted to hike but couldn't a year earlier.

A beautiful scenic road to the town of Stowe.

We wanted to stay at the same Marriott we visited the year before near Stowe.
We managed to do most of the 5 things. We had to skip Sand Bar State Park, but we did check out the same train bridge from the year before:
As you can see from that photo, we didn't have much time left (perhaps less than an hour), so we HAD to make the last 2 locations, specifically the hike we wanted to do and so we went as fast as we could, revisited the same scenic path and found the hike, with less than 30 minutes left of daylight.
After we managed to get to this spot with a little bit of time left, we got right into the hike and I have to say, it was extremely exciting, but we couldn't get to the very top of this place because it was just getting way too dark.
But if you are in Vermont, this particular mountain is near Stowe Mountain. The road next to it is also very scenic.
By the time we got on this road though, there was hardly any light left, but we were happy that we managed to do a little bit of the hike that we had to skip last year. 
We got into the same Marriott from the year before and stayed the night. 
Day 6: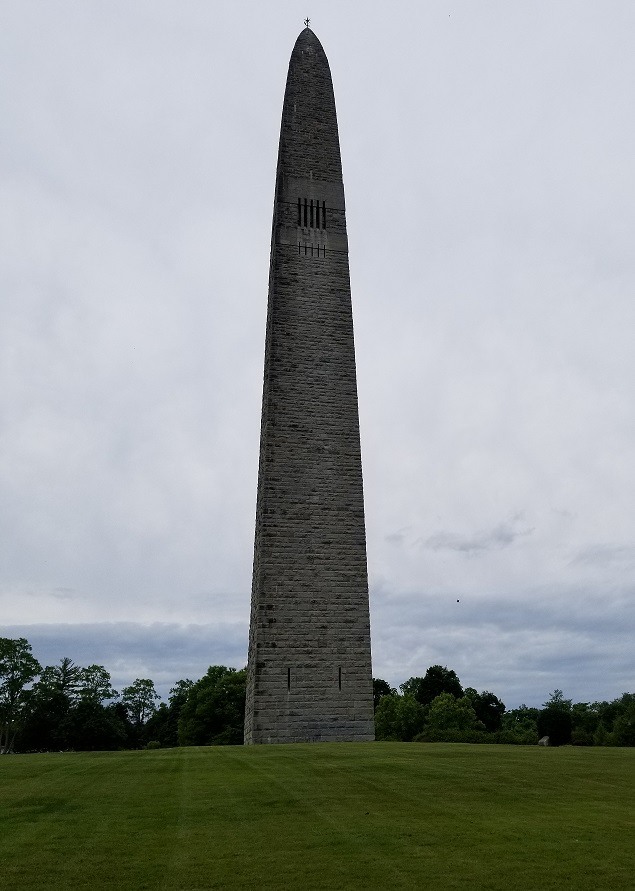 On this final day of the road trip, we had to get back to NYC as soon as we could and the fastest way was directly south.
Fortunately, we agreed that if we saw anything fun looking on the way, that we would stop and while the trip back home wasn't very exciting, we once again, accidentally found this amazing place known as Bennington Battle Monument:
And I am not kidding. We were literally following our GPS across some local roads, expecting to see nothing and one of the turns we took through some beautiful neighborhoods and forest took us into a field, in the middle of which was this gigantic tower.
When we saw it, I couldn't help but stop the car and we were both shocked at how surprising this whole experience was.
We couldn't believe how lucky we were to find this place and couldn't help but laugh at how the last day of our trip brought about such awesome surprises.
Of course we stopped to check this tower out and what's even more awesome is that you can go inside and even take an elevator there to the top of the tower.
I believe the tickets for each person to enter were $5 or so.
After looking at the tower from the inside and out, we continued south trying to take in all the surprises this road trip hit us with.
Eventually, we managed to reach New York and the same buddy of mine who started this trip with me from Florida, flew back to his home, while I happily passed out for nearly 2 days after. 
More epic road trip ideas for you to try:
I already linked to it, but here is the first official road trip my friend and I took a year earlier, which kind of started us on this tradition of doing crazy drives everywhere nature related.
The next literally took place several months after the 4,000 mile one in which we traveled the east coast and even hit up Canada's most eastern provinces!
Then there's the one I took without my buddy which involved traveling through the west coast and it was an epic road trip too.
And then there's 2 more, one which involves taking a cool road trip through Western Canada.
And one which I recently did in 2020 with another friend through Utah and the west coast, but that will be documented on a later article.