I consider myself very fortunate to know how to build a successful travel blog and that's exactly what I've done with this one, which in the past 30 days has earned me over $4,000 and in this article, I want to share the "secrets" of how this is done if you've ever wanted to do the same thing.
First, let me show you proof of why my travel blog is successful: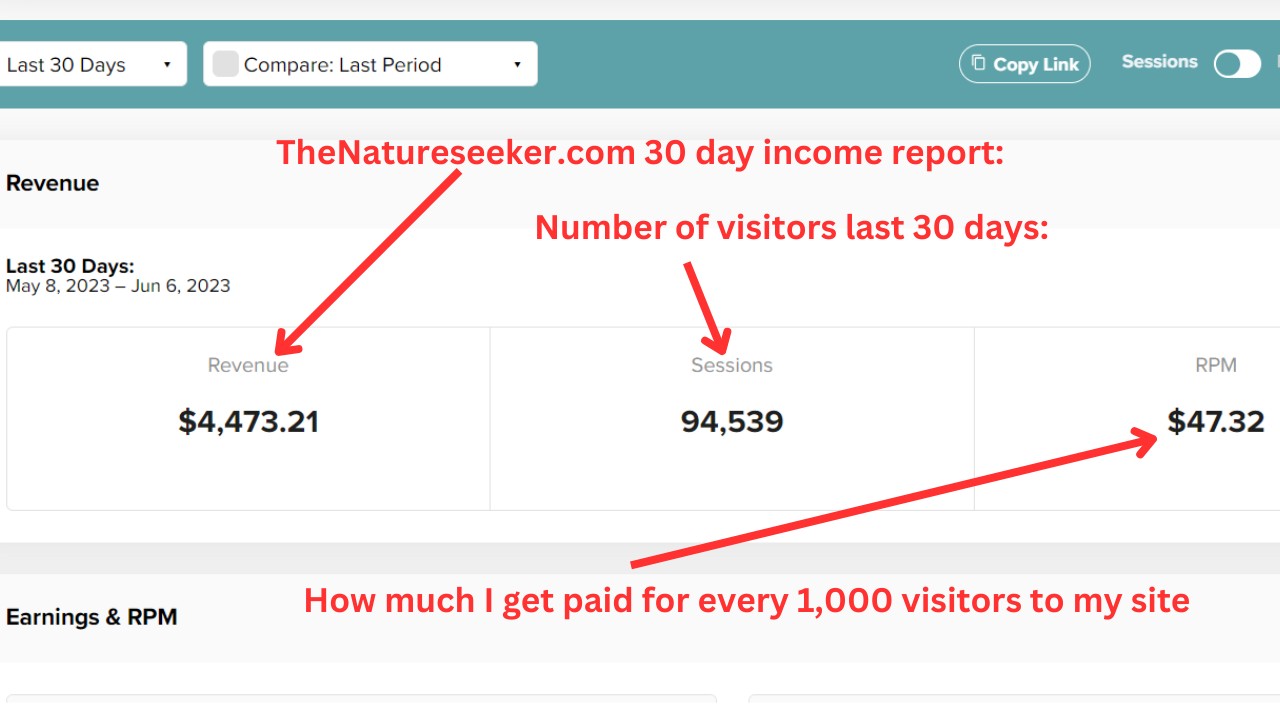 And these earnings from my travel blog have helped me travel to these places (in recent months):
I'll explain how this all works in this article, but my goal when I started this travel blog wasn't just to get a lot of visitors to it, but to also have this blog pay the bills and fully fund my passions for travel and to date I am happy to report that it's mostly done just that. On top of that, if this is a goal you want to achieve as well, this is also what I'm going to show you how to do.
How I started my travel blog (before it became successful):
The ironic truth is that I never actually had plans to make a travel blog. I was always into travel and outdoor experiences, but before I began this journey, I was in my 20s, in college and building up an online business that I still have to this day (I run multiple blog sites including this one, a YouTube channel, online ads and more). The only people who knew that I enjoyed nature and travel were friends on social media who saw my posts.
One day I met a business colleague for lunch who was commenting on one of my nature posts he saw and since we were in the same business, he asked me why I haven't started a travel blog yet. The funny thing is that I had never even thought of doing that until he mentioned those words and I was shocked at how I had the skills, the knowledge and passion for all this, but never made the connection to actually do it. He even commented on how he wanted to slap me for not realizing this (true story).
The very same week this conversation happened, I purchased the website name (TheNatureSeeker.com) and from that point slowly started building up the site to where it's at today using the skills I had collected throughout my time doing online business.
The moment this travel blog became a serious earner for me:
It was in late 2022 (I believe it was October). I had experienced a large jump in daily visitor counts and signed up to an ad program called Mediavine. This program puts ads on my site which then pay me for the visitors that come there, and after getting my application approved, the profits climbed to where they are today.
At the same time, as these profits climbed, my passion for nature and travel skyrocketed. What I used to do a few times a year (hike, travel, vacation) multiplied by at least 10x and with every new trip and place I visited, it gave me an opportunity to further grow my blog, get more visitors and earn more to keep that lifestyle going.
In fact, in 2023, here's just a "small" sample of the places I've been to thanks to the income my travel blog has brought in: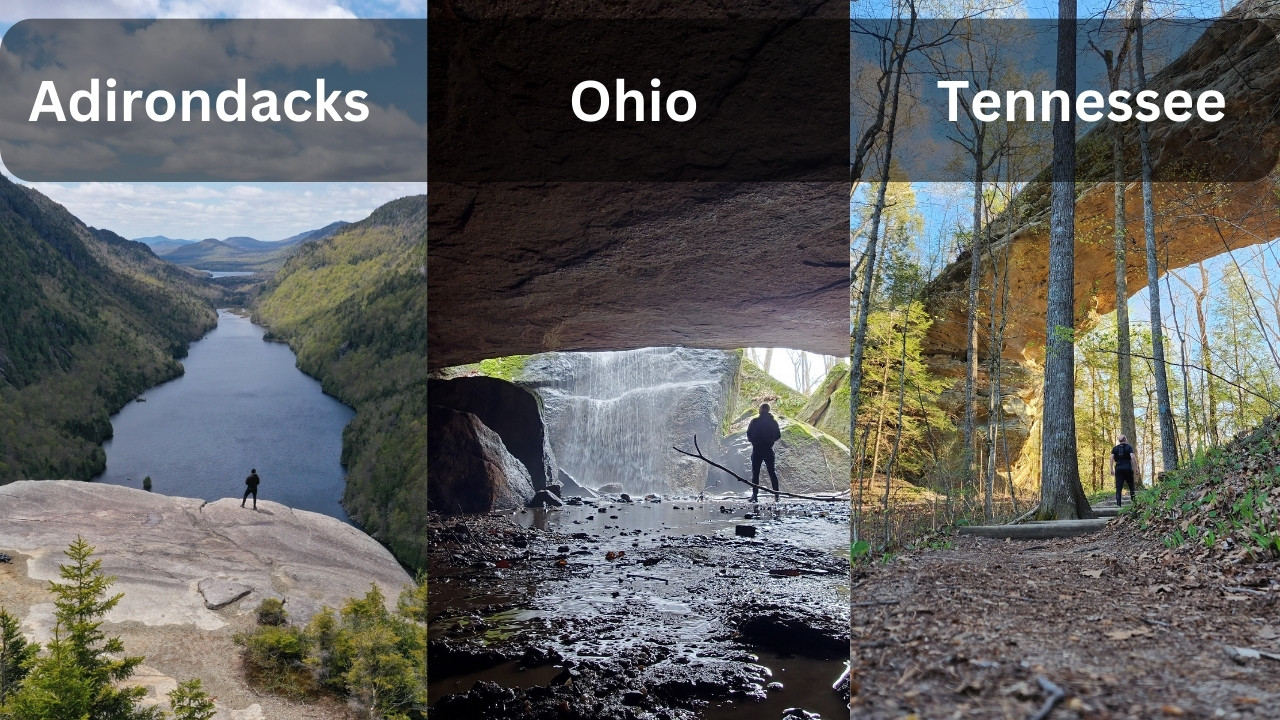 Here's photos of some of those other areas I visited, all during this year thanks to this travel blog's earnings:
There's actually many more places but in short, as my blog's success grew, so did the frequency of my trips to the point that in 2023 alone, I traveled more than any other year before it and everything I needed to be paid for was thanks to this travel blog's earnings (hotels, gas, car rental, flights, etc…).
How exactly do you create a successful blog? This is where we get into the details:
We all know that traveling is a huge industry and that millions of people are always looking up destinations to go to, especially on the Google search engine (this is key). These popular destinations could be:
A popular city (things to do in New York City for example).
Tourist attraction (best things to do in San Francisco)
Hike (there's countless trails and hikes in the world people look up on Google).
Campsites (Best places to camp in so and so area, countless examples).
Or exotic destination.
The point is that there's tons of popular travel destinations out there that people are looking up on Google and these are called keywords. And many of these keywords (places to visit) get searched up 100s, 1,000s and even 100,000s of times every single month.
Well the goal of a travel blog is to create articles on those very popular destinations, so your blog can appear for people who look up these places in Google. For example:
If 100,000 people type up "Best places to visit in California" every month and your blog pops up in the top 10 search results, you are likely to get at least 50,000 visitors every single month to your website.
Let's move past the hypothetical. Let's talk reality and how my travel blog actually does this with popular keywords/destinations people look up every month on Google:
All of these destinations are popular spots people look up on Google and my site shows up for all of them (and many more). You can literally confirm all of this by going into Google and typing up these searches. You will see my site for all of them. Here's one of those examples:
This example and all of those other results above drive people to my travel blog, and that adds up to large visitor counts quickly. In fact, here are my top performing travel posts over the past 30 days:
So how does this translate into a travel blog making money? The answer:
If you remember, earlier I mentioned signing up with an ad company called Mediavine. Well this company places ads all over this travel blog and pays me and the long/short of it is that more visitors to the blog = more money made. There's even ads on this blog post popping up right now to show what it looks like.
And guess what? The more places I visit and document on my site means I can get even more visitors to my site and thus earn more ad revenue. This is how you can create a lifestyle where you can live your passion to travel and get paid for it. Here's a daily income report for how much these ads are earning: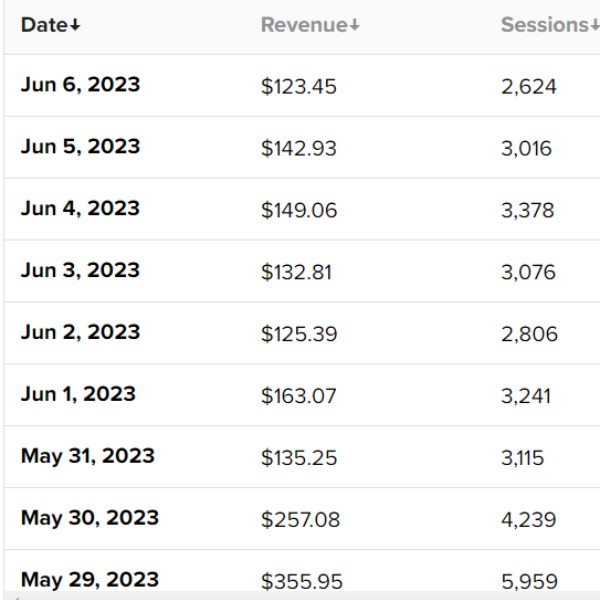 There is also another way I am earning from this site: Affiliate marketing.
I also promote other products on this site which pay me commissions. This allows me to profit more than one way off the travel blog and the income from this is way less than with Mediavine, but it's still something (about $200 a month).
Here is the formula I followed to create a successful travel blog successful:

There's a couple of things I want you to know about this formula:
First, I am using my own example so when for step 2, I use my website name, you'd obviously want to insert your own.
Second, you DON'T only have to stick to travel blogging to make a successful blog. You can literally do this for any subject you love too.
The process of building a successful travel blog (or any blog) takes time and work. You can get to a point where it makes you a part time and even full time income, but that stuff happens incrementally.
How to get started with creating a successful blog of your own:
If you're trying to create a successful blog on travel or any other topic, there are certain core things you need to make it work in my experience:
The right tools (website, a hosting plan for it).
Training and guidance (a program that teaches the above 4 steps correctly).
Help and expert guidance (from expert bloggers including myself who can help you if you get stuck).
Before I started this travel blog, I mentioned how I was running an online business in other fields, but that didn't just happen on it's own. I learned all of this from 1 program, called Wealthy Affiliate that gave me the skills to do this in the first place, and later apply it to my travel blog.
That's the program that gave me all 3 of those core things above and this is the same program I'm recommending to you, whether you want to build a travel blog like I did or any kind of other blog/online business in your passions and you can actually try them for free as you can see:
Wealthy Affiliate has been around for a very long time and I've personally been a member for over a decade and it has a lot of good reputation behind it including success stories:
Here's what they provide you with:
My success online, including with my travel blog has come thanks to this program and if you're someone looking to do the same or perhaps just try things out, then you can totally do that inside Wealthy Affiliate risk free.
I'm also there to help you (I actually contact you inside the program when you join to answer your questions) so if you want to get access to an expert travel blogger, on top of a program that helps you build an online business on any passion you have, then this is the program that does it better than any other.
Try the Wealthy Affiliate program risk free here.
Other than this if you have any questions about the travel blogging or blogging world in general, ask me below!