I'd heard about the beauty of Vancouver Island and the fact that there's so many places to see there that take your breath away for a long time and after exploring it 2 times, I can confirm this is true.
My first visit to Vancouver Island in 2019 came with it's own doubts about how beautiful it was and I was happy to be proven wrong, so much so, that I returned in the following year to explore more of it and when I say some of the spots I saw there "unreal", I'm not kidding.
Here are 8 places I saw in Vancouver Island: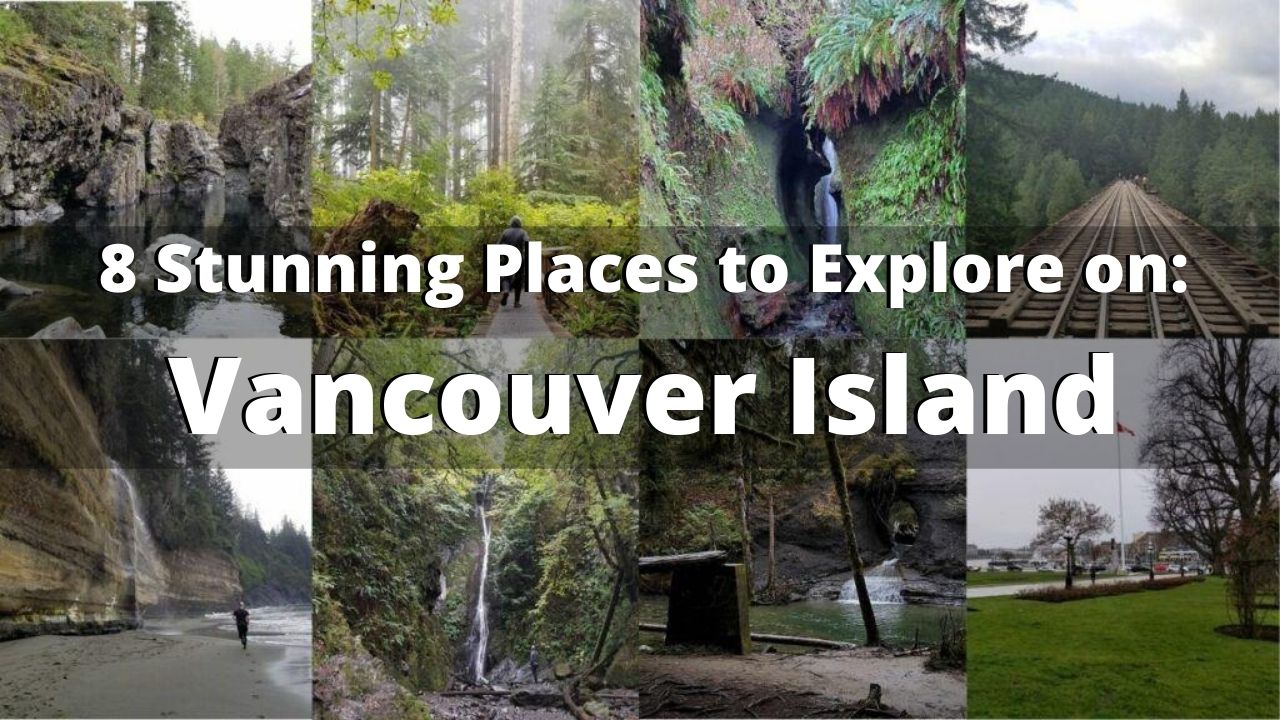 Sooke Potholes park.

Sandcut Beach.

Sombrio Beach

.

Mystic Beach.

Downtown Victoria.

Goldstream Trestle.

Niagara Falls (on Vancouver Island).

Hole in The Wall Waterfall.
Tofino (bonus).
All of these places that I'll be detailing in this article, I visited in a single day and a majority of them are on the southern side of Vancouver Island.
Sadly, I did not have a chance to visit the northern side of this amazing island due to time constraints (I had a road trip to continue to the Canadian Rockies the following day, which I will detail soon).
In any case, these 7 locations are pretty close to each other, and if you decide to visit Vancouver Island and love nature, you will not only be stunned by the beauty of these spots I'll show you, but they are all so close together, that doing them in a single day will be very possible for you as well.
Let's begin:
1) Sooke Potholes Park: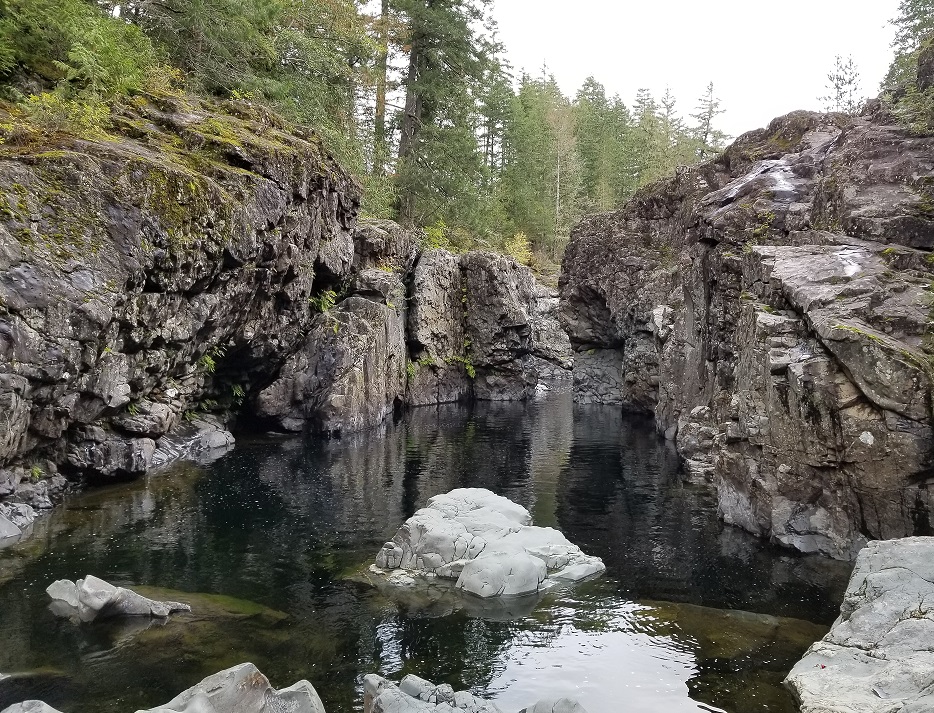 It just so happens that Sooke Potholes park was one of the last locations I'd visited in my day trip on Vancouver Island and it was recommended to us by locals my friend and I met in Sombrio Beach, which is also on this list (and you'll see why shortly).
Sooke Potholes is a VERY beautiful park, campground, and hiking location that has gorges, waterfalls, swimming holes and stunning beauty.
The park is divided into 4 different parking areas, each higher than the next. We stopped at the 3rd parking area to see this stunning beauty:
This is literally a swimming hole (it was too cold for us at the time we visited), but as you continue up the canyon (which you can hike) there are many waterfalls, gorges and beauties to see.
2) Sandcut Beach: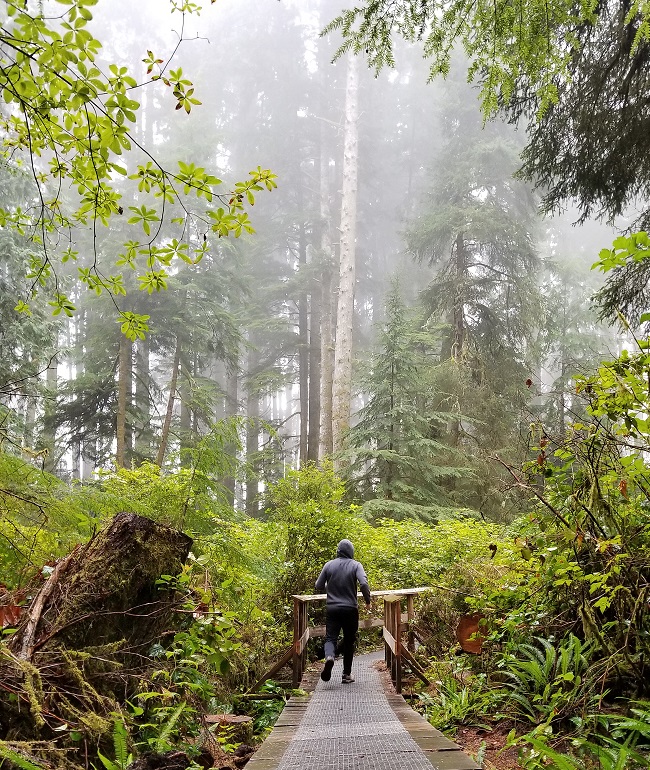 Sandcut beach was one of the first location I visited on Vancouver Island thinking it had a large waterfall on it.
While that did not turn out to be the case (the waterfall ended up being on Mystic Beach), the walk to the actual Sandcut beach was one of the most beautiful trails I ever took because of the views you see here:
In addition, it was also very peaceful in this location and there were hardly any people in this park.
I highly recommend you visit Sandcut Beach and take a walk to the actual beach location through the main trail there, which will take you through the woods and huge trees which reminded me of the Redwoods I had visited on a Pacific Northwest road trip a number of months prior to this one.
Here's how huge some of these trees are:
The beach itself is fairly underwhelming and in my opinion, it's the trail and these trees that are the main attraction of Sandcut beach, one of which I believe leads to the other spots on this list, such as The Mystic and Sombrio Beaches, which I will be showing you in a moment (they are on this list).
It's still an awesome and recommended place to visit in southern Vancouver Island.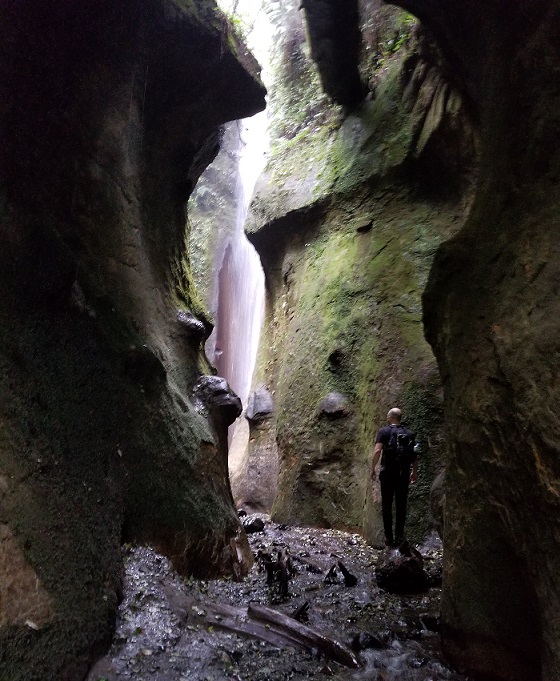 One of the main things I had looked forward to finding during my time in Vancouver Island was a hidden waterfall that was on Sombrio Beach and I am happy to report, it is a real thing and does exist.
Not only that but it's fairly simple to find if you know the directions.
I provide those directions in the above article on hiking to Sombrio Beach's hidden waterfall, but if you visit Sombrio beach and ask about "the waterfall" you will definitely get plenty of people pointing you to where it's located and here is how it looks:
Being inside that waterfall is a surreal experience and despite being a fairly small falls, the gorge area it's in and how it's structured really makes you want to stay inside this area and just take it all in, but it'll never be enough.
It's one of the reasons why when I returned to Vancouver Island less than a year later, this waterfall was one of the first places I had to revisit, to recapture that nostalgic feeling I got the first time I saw it.
And I am certain you're also going to feel that too when you see how beautiful it is for your first time. It'll make you want to come back again and again and I assure you, that's the case for me, because the next time I visit Vancouver Island, you can bet this place will be one of the first ones I see again.
4) Mystic Beach, the trail and waterfall on it:

Mystic Beach was the original location I had sought to find a waterfall on (not the hidden one above, but a different one which I'd mistaken to be on Sandcut Beach).
The path to this beach and the waterfall on it is a bit strenuous, but short. But the payoff is the scenery on the actual beach, as it's not just beautiful on it's own, but it has it's own beautiful waterfall to go with it as you can see.
The hike down to the beach is about 1-2 kilometers from the parking area to reach this location and see this waterfall:
When I first saw this waterfall from the distance, I became so excited that I'd finally gotten to see a place in real life that I had sought to visit for a very long time and this excitement had me make a dash to it just so I could touch it to know it's real.
I really hope that if you're reading this and also want to see beautiful destinations across the world yourself, that you'll do what you can to make it happen, because the moment you get to see in real life what you dream of seeing, it's something surreal.
For me personally, this is how I fund my nature travels so I have this opportunity.
5) Downtown Victoria: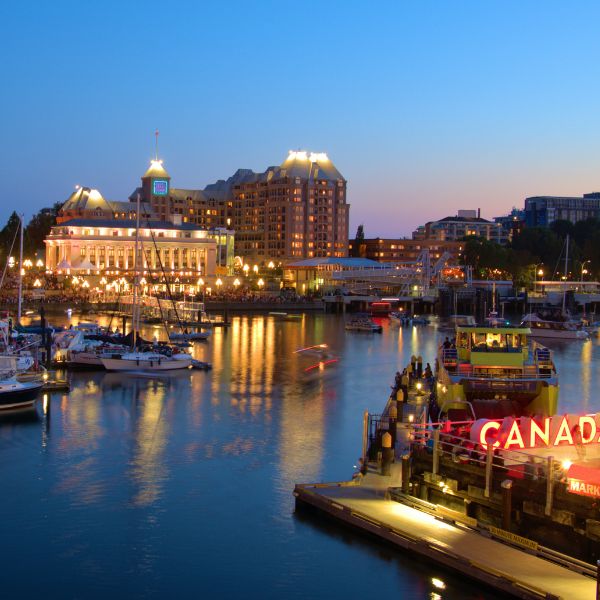 My visit to Vancouver Island originated in Victoria, where I got in on a ferry with my buddy (we came from Port Angeles in Washington State).
Although I had only driven through this place, I don't recall ever seeing a city that captivated me so quickly like Victoria.
There is something very peaceful, attractive and magnetic about this place that I cannot describe. It just seemed like a place I would not mind moving to in the future (who knows?).
If you read my blog posts, you'll obviously know how much I prefer nature destinations over populated cities and historic locations around the world, but in Victoria's case, I'm making an exception.
This city is a must visit if you're in Vancouver Island and it likely will be if you're coming in from any other region, be it Vancouver itself or WA.

6) Goldstream Trestle: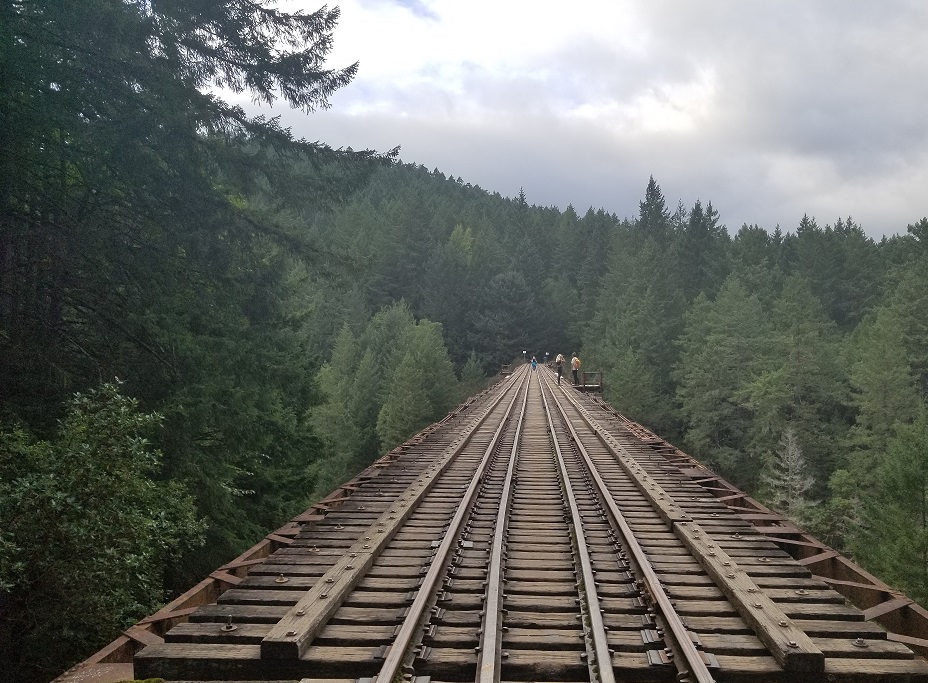 Very close to Victoria lies a beautiful park location called Goldstream, on which the last 2 locations on this list are situated.
The first is the train trestle known as Goldstream Trestle, which you have to hike to.
It is a train bridge that I believe is abandoned and has a lot of popularity to it.
The views a top the Trestle are beautiful and there are hikes along the railroad a top this place that are said to be very beautiful (we only went to the train bridge area):
This place looks very similar to Vance Creek Bridge and the views reminded me of High Steel Bridge I had visited in Washington State, but this Trestle felt safer to be on.
Still, I would be very careful when walking at the top there.
7) Niagara Falls, Goldstream Park: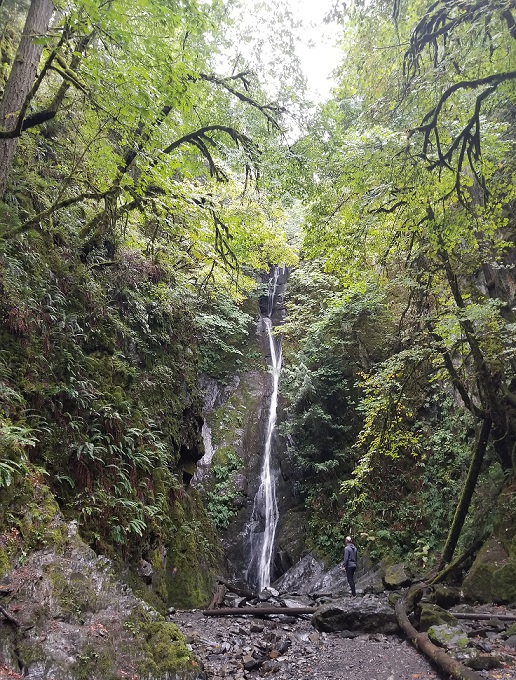 Goldstream park is one of the most beautiful places to visit near Victoria, and besides the Trestle that I mentioned above, there is also Niagara Falls which is right underneath the Trestle that you can check out (there are trails leading to both places).
We were fortunate to be the only people in this location when we visited this spot (early in the morning) and here is just one of the views from the base of this beautiful location and waterfall:
In addition, there are also other paths around this waterfall and other waterfalls to check out, but from what I was told, this is the one to see and if you enjoy that picture above, you should definitely see this spot.
It's very close to the parking area, so you don't need to worry about hiking too far. And the walk through the "gorge" to reach this area is itself a very scenic hike.
Near it you will also find a beautiful tunnel through which the water from the falls flows through which we also crossed through and really enjoyed doing too.
Overall, the entire Gold Stream park is a sight to behold for anyone visiting Vancouver Island and I highly recommend it!
8) Hole in the Wall Waterfall: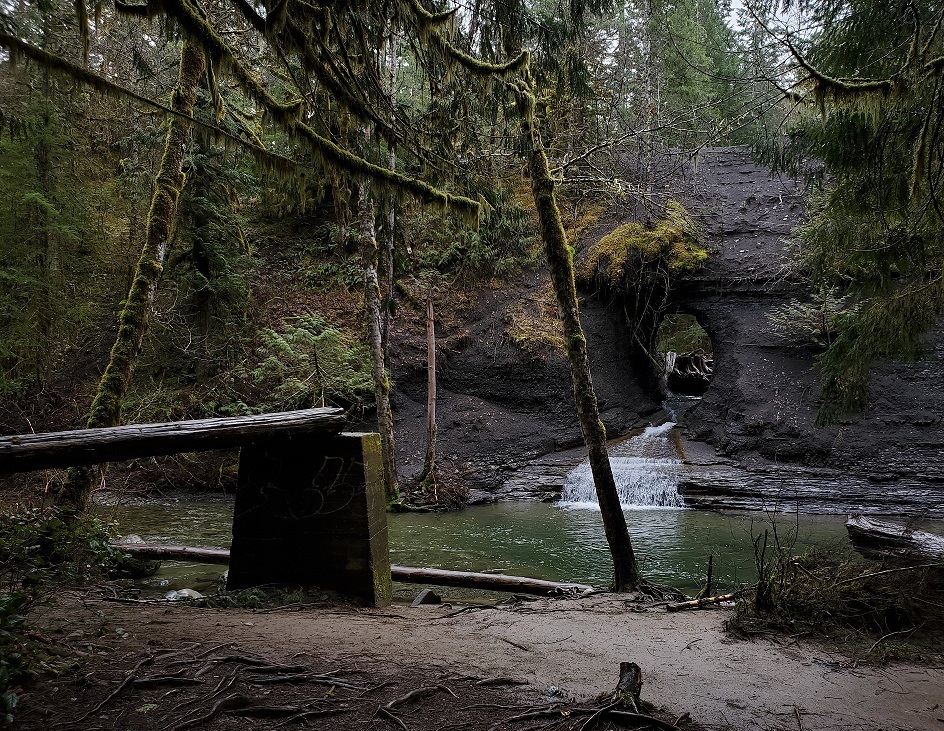 My first visit to Vancouver Island involved seeing the 7 places above, but after my visit, I had looked for more places to see and couldn't believe that I missed Hole in The Wall Waterfall!
I was very upset because after I discovered such a place existed, I knew I had to come back to personally explore it.
Fortunately, that picture you see to the right was taken the second time I revisited Vancouver Island, after a very long road trip across the western US and this has been added to the list of places to see on Vancouver Island!
I mean how can it not be?
The hike to get to this place is a little bit annoying as the main trail to it was closed when I tried getting there but fortunately, a local left a map near the main trail entrance showing me a legal and alternative route to reach it and thanks to them, I was able to do it.
9) Bonus: Tofino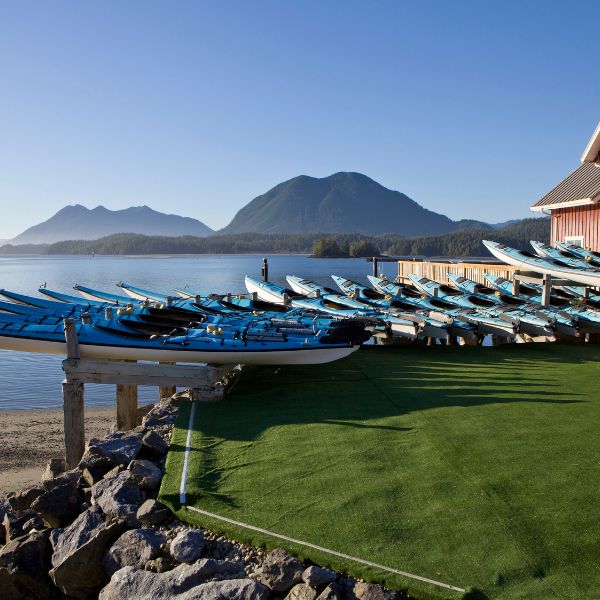 Tofino is located in west Vancouver Island is considered an awesome getaway from people who live in Victoria and the eastern Vancouver Island area.
If you're visiting here from outside, its also a highly recommended region to check out for a number of reasons:
1) Tofino has a lot of islands you can explore for hiking, camping, and kayaking.
2) It's a great town with a lot to explore as well.
3) It has a lot of awesome scenery and places to explore in general.
4) You can see a lot of wildlife in Tofino as well.
Generally speaking, because Tofino is pretty far from Victoria, driving there will take about a day, and it's recommended to spend a few days in this area to see and get the most out of it.
Questions about Vancouver Island:
What is special about Vancouver Island?
One of the most special things about Vancouver Island is the plethora of diverse nature destinations there.
Does anybody live on Vancouver Island?
Yes, there are nearly 1 million people who live in Vancouver Island.
What is the best time of year to visit Vancouver Island?
Nearly year round Vancouver Island is an awesome place to visit. If you love warm weather, visit it between Spring and Summer. If you like more colder weather, then fall through winter is also a good time to visit.
What is the difference between Vancouver and Vancouver Island?
They are located close to one another but are 2 different places. Vancouver Island is an actual island while Vancouver is part of the BC coastline east of Vancouver Island.
And this concludes the 9 places I recommend you visit on Vancouver Island!
Like I said, my time there was limited the first and second time I was there, and so I was only able to explore a bit of the eastern and southern coast of this region, but they offer a ton of stunning places to see if the proof above is enough for you.
In 2021, I hope to explore more of Vancouver Island, including the northern areas of it, but in this case, I had to hurry back and continue my trip to see the Canadian Rockies.
I am very much looking forward to visiting this place again and exploring the northern side of it. I already have a list of locations to check out the next time I visit, and like I said before, will update to this article (or another) in the future 🙂
If you have visited Vancouver Island, have your own suggestions for other places to see, or have questions about the spots I suggested above, let me know.