In just one day, you may be surprised to know that there's many things to do in Yosemite National Park and that is exactly what I learned each time I've been here. What I want to do is share what those things are so you are able to plan the best itinerary possible for when you visit this breathtaking place.
Here are the 10 best things to do in Yosemite National Park in one day: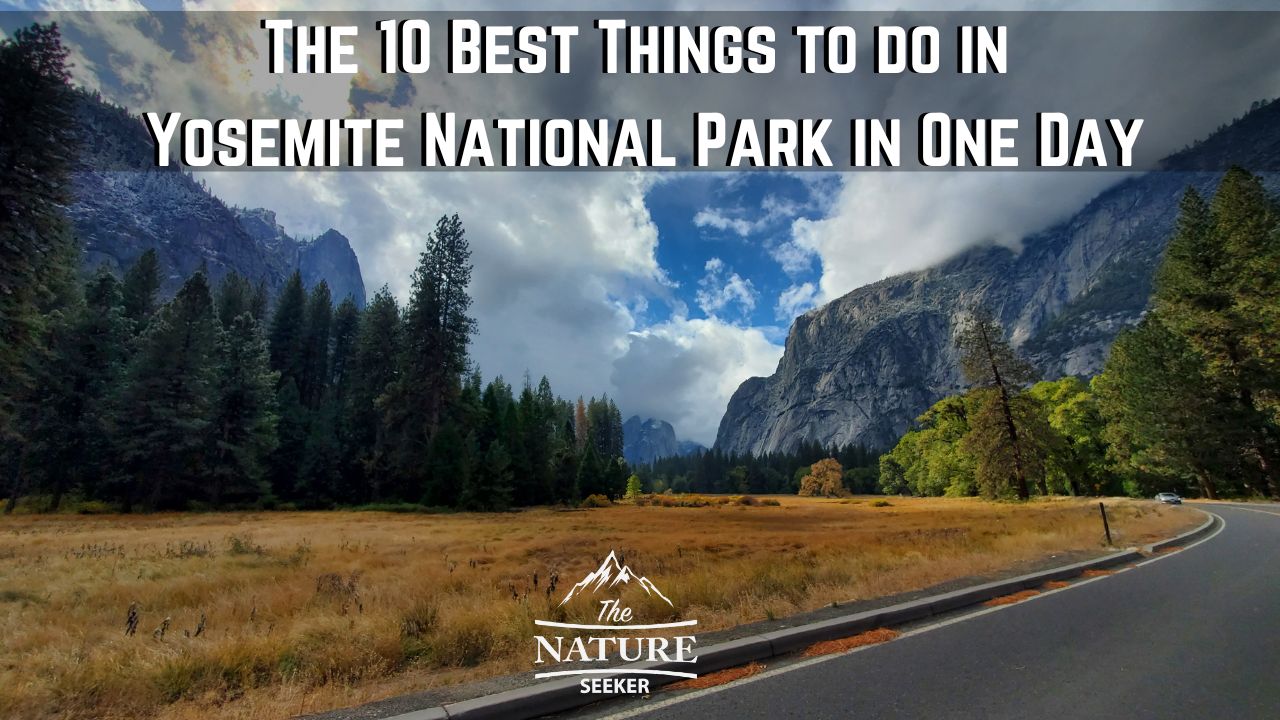 Do the scenic drive onTioga road.
Hike around Lembert Dome.
Explore Teyana lake.
Do the scenic drive around Yosemite Valley.
Hike up lower Yosemite Falls.
Hike up to upper Yosemite Falls (good 3-4 hour hike).
Take a dip in Merced river.
Visit the famous Tunnel View Overlook.
Hike to Bridal Veil Falls.
Do the Wawona scenic drive.
These 10 activities will give you a great one day exploration of Yosemite National Park. In most cases, you might not be able to do all 10, but you can mix them up to get an all around great experience on a day trip to Yosemite.
1) Explore Tioga Pass Yosemite scenic drive (eastern road):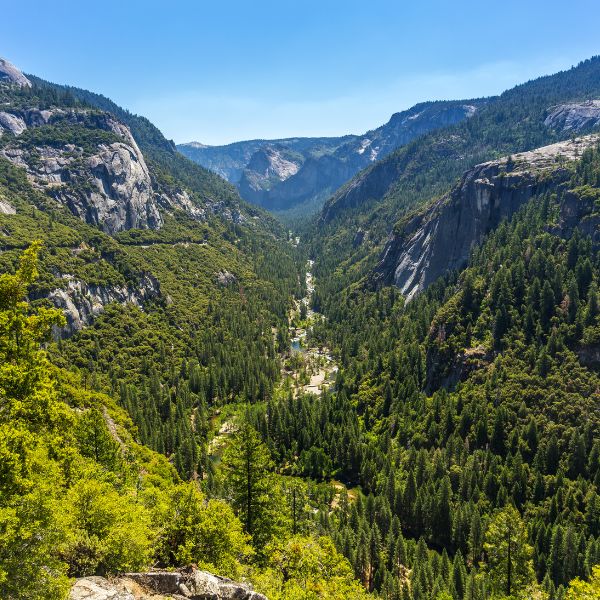 There are 2 main drives into Yosemite National Park (there is a third, but it mixes into the 2 main ones). The larger, most known about road is 120 which is also known as Tioga Pass and it'll allow you to enter the national park from the eastern or western end.
The first time I visited Yosemite, I entered it through the eastern end of Tioga Pass and let me tell you, it was an incredible scenic drive. The western side of it is not that interesting, but if you are planning to visit Yosemite and you're coming in from the east, this is the road that'll take you there and even before you enter the park, the scenery will be incredible, trust me on that! There's scenic stops, waterfalls, mountain ranges and much more to explore around this area and it's one of the best things to do in Yosemite National Park!
Note: During winter time (or whenever there is a storm), the eastern side of Tioga Pass often closes down so before you do this drive, make sure to check the Tioga Pass conditions here. In fact, this road closes for many months in my experience and if you don't know about this beforehand and are coming in from the east, you next option to access this park will come from accessing it from the west (which would take you several hours to reach, not good).
2) Hike Lembert Dome:
Lembert Dome is the first major dome mountain we saw in Yosemite and after noticing how uniquely shaped it was, we decided to stop and hiked it a bit. The dome in some ways resembles a stunt skateboard tamp, but just a 1,000 times larger and there is a trail that goes around the dome and then on top of it you wish to hike it.
In our case, we went up the dome itself as high as we could and imagined how cool and deadly it would be if it rained and could slide down it. But either way, this particular area was a great first stop for us.
3) Check out Teyana Lake: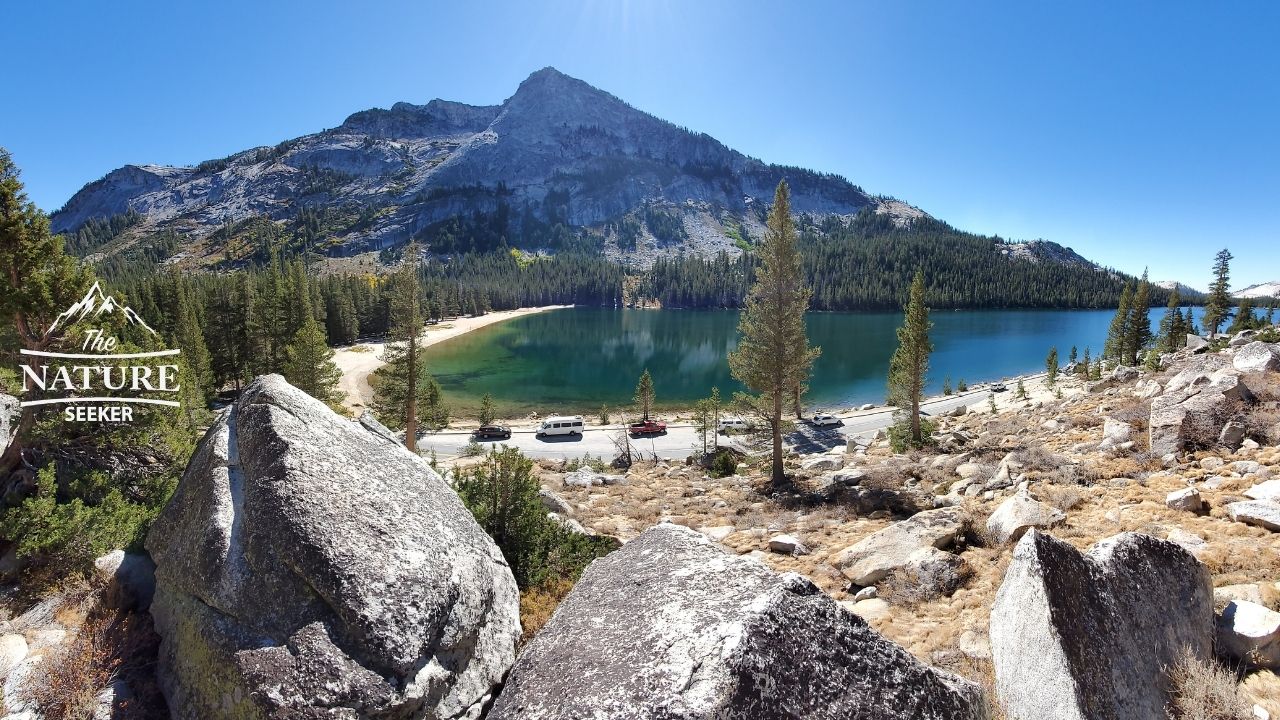 As soon as we did out short hike at Lembert Dome, we continued west to see what else Yosemite had to offer and I have to be honest, aside from other dome mountains and some beautiful scenic overlooks, the road didn't really offer much else for us.
Up until our visit to this park, we'd been traveling from Utah, and visiting the Mighty 5 National Parks and doing some of the many scenic drives in Utah, and so our expectations were quite high.
But in this case, we didn't really feel the stunning beauty of Yosemite's scenic drive until we hit Teyana Lake which was right off the road and impossible to miss. It's a very large and beautiful lake with Emerald green water that reminded me of the Emerald Lake my buddy and I saw in the Canadian Rockies when we did our western Canada road trip and this would turn out to be a nice spot to stop and rest at.
Unfortunately, the water was a bit too cold for us to swim in, but it is possible there, as is camping, nearby hiking, kayaking and more. And if neither of those things interest you, then just enjoy the views at Teyana Lake because they are very beautiful!
4) Do the Yosemite scenic drive (in the Valley):
Folks, let me tell you that any bit of doubt I had about Yosemite's beauty was put to rest once we made our way down to and through Yosemite Valley.
Yosemite Valley is that place that nearly everyone brags about when they visit this place and for obvious reasons like the photo you see to the right:
But continuing down into Yosemite Valley would prove to be an even bigger treat, as the scenic drive through this spot was quite possibly one of the most beautiful scenic drives I'd ever done in my life! In fact, this ranks as one of my top scenic drives in northern California, and it's possibly at the top considering it's beauty. Just as well I will confidently say that this is one of the best scenic drives in North America that I've done (and will continue to drive through).
The good news is that this particular drive is a loop and without stopping, takes you about 30 minutes to complete. But be sure to stop because almost all of the fun activities you can do in Yosemite start in the valley area.
A note about the Yosemite scenic loop trail:
To my knowledge, there is an 11 mile trail which goes around Yosemite Valley, which you can either drive or walk through. Depending on your time constraints and preferences, you can do either the drive or walk.
5) Hike up lower Yosemite Falls:
One of the most famous waterfalls and photogenic spots in all of Yosemite National Park is lower Yosemite Falls which is located right in the valley area. There is a very large parking area and hike available to tourists to first walk up to the base of lower Yosemite Falls (which is the picture you see here) and it's a very simple walk (no hiking involved), but then there is a 3 mile hike to reach the top of that waterfall if you choose.
I've been to this specific area twice. The first time was in the summer time when there was literally 0 water flow, so we decided against doing the hike (also because it was hot). And the second time I was here, the waterfall was good and I was ready to do the hike myself, only to be stopped when I saw a bear cub on the path I was walking, which forced me to turn around and head back to a different trail.
Either way, you have options here: If you wish to just see the lower Yosemite Falls, then you can easily walk up to it. And if you wish to do the hike, it's not that difficult.
6) Hike up to upper Yosemite Falls: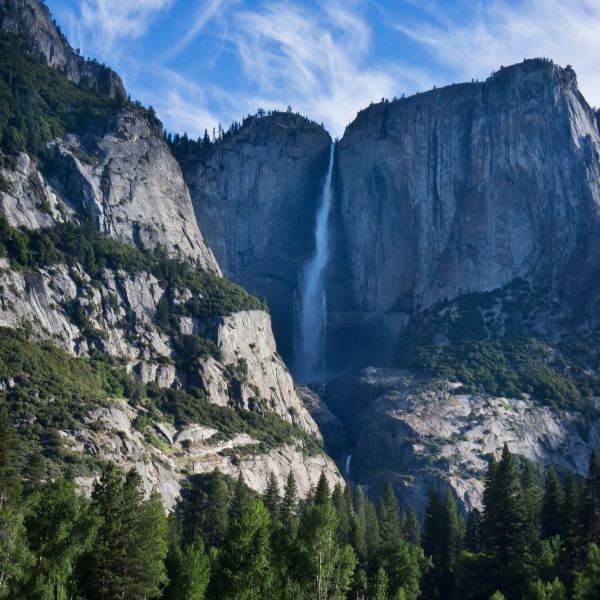 Right behind lower Yosemite Falls is another, much more gigantic waterfall called Upper Yosemite Falls and if the water level on it is high enough, you can see it in the distance. More importantly, you can get close to it by hiking up to it.
After my encounter with the bear cub and deciding to turn back around, I decided to try another hike to see the top of Lower Falls, and also hike up to Upper Yosemite Falls and I discovered a really cool 7-8 mile trail not far from Lower Yosemite Falls that is called Upper Yosemite Falls Trail which you can find on regular maps and also on Alltrails. This hike isn't easy as you have to go through a lot of switch backs while hiking up, but you get amazing views of Yosemite Valley as you do it.
In my case though, while getting to the second mile of this trail, 2 bad things happened:
First, clouds came in making it impossible to see the valley, let alone not making it worth it to go further (all I saw was a blank view).
Second, I literally encountered a mountain lion on the trail which thankfully ignored me.
If you love hiking, this is a great trail to check out (with others), but be aware of the difficulty and possible dangers.
7) Swim in Merced river: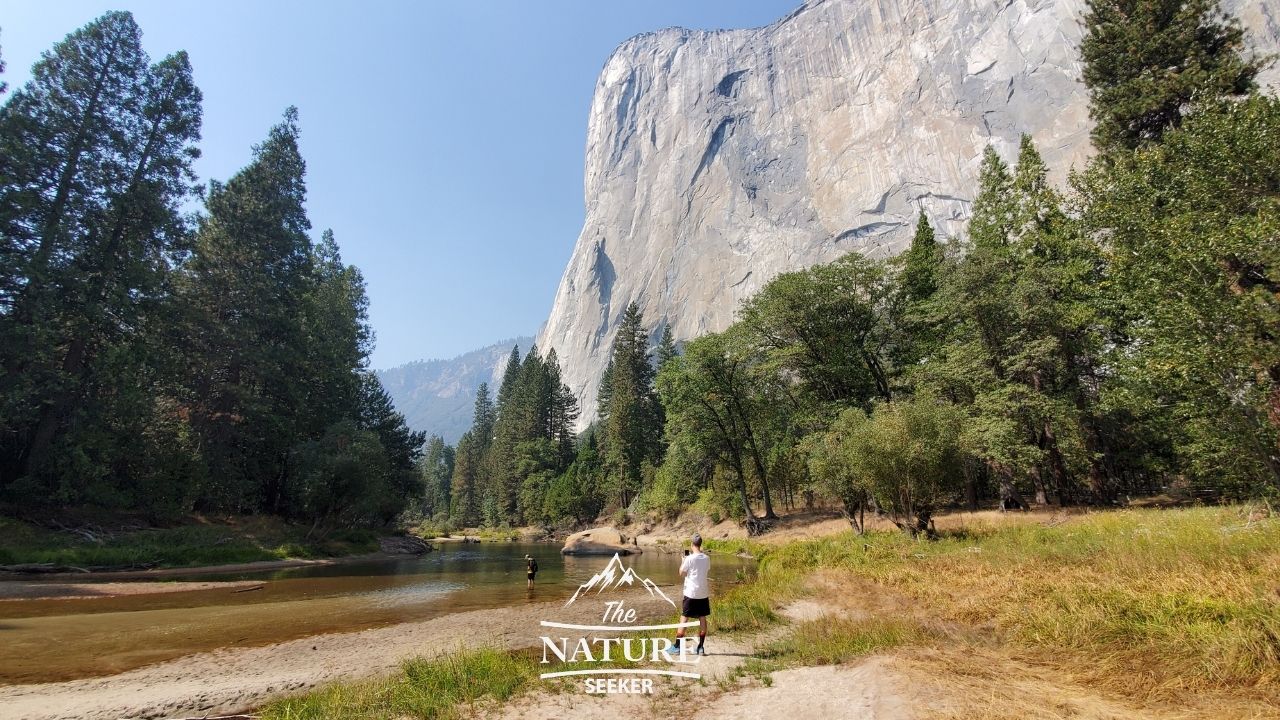 As it turned out, during the time we'd visited Yosemite National Park, there was a huge drought, so much so that not only was lower and upper Yosemite completely dry, but we couldn't even see a single waterfall in Yosemite Valley and while that was a major downer, it didn't stop us from wanting to take a dip in the river that runs through Yosemite Valley: Merced River, where there was plenty of water available to us!
Not only is this river a really awesome rest stop to swim, camp and rest at, but the views of the giant mountains of Yosemite that surround you adds to the scenery (as you can see above). The dip we took in Merced river was a refreshing way to end our one day trip to Yosemite as we made our way further east then towards San Francisco.
8) Stop at Tunnel View Yosemite:
While there are tons of iconic photos of Yosemite National Park, in my experience the most popular is of Tunnel View, and it's likely you have also seen this photo from one or more sources. It's basically the most scenic view of Yosemite Valley and the first time I visited this park, I missed it.
On my second visit I came across it and had to spend some time just enjoying the scenery (which is stunning). Tunnel View is the most famous overlook in the park to my knowledge and it's simple to access.
You just drive up to it and considering that there's parking, you can spend as much time as you want enjoying the views (there will likely be other people there too). Next to this parking lot, there is a popular hiking trail called Artist Point trail (an optional hike to check out). In any case, there is a long tunnel right next to this area you will either enter into to see Tunnel View, or exit out of the park when you leave it and I strongly recommend that if you visit Yosemite National Park, that you make this stop one of the mandatory ones to see.
9) Hike to Bridal Veil Falls:
Another hard to miss amazing waterfall as you do the scenic drive through Yosemite Valley is Bridal Veil Falls. It's over 1,000 feet high and there are 2 ways to explore it:
You will see it while you are on Yosemite Valley's scenic drive (if the water level is good of course). There is a parking area not far from it where you can take amazing pictures of it (like the one you see in this post).
You can literally hike up to the base of it and I wouldn't even call this a hike since it's only about 1/4 miles to reach it and the path to it is on concrete. It's basically just as simple of a walk to reach as Lower Yosemite Falls (and I like this one much more).
In my personal case, I was only able to take pictures in the parking lot of this waterfall because the main "hike" to it is actually closed off currently (construction). Either way, you can (and should) take a few minutes to stop and enjoy this amazing waterfall when you visit Yosemite.
10) Do the Wawona Yosemite scenic drive:
Wawona is the second major scenic drive that takes you into Yosemite Valley (like Tioga Pass) and it might be just as scenic if not more so than Tioga in my opinion. This road enters Yosemite from the south (Tioga enters the national park from the east and west ends) but they both merge together at Yosemite Valley drive.
In this case though, the drive itself before you reach Yosemite Valley is stunning and there are many views and stops to make as you get closer to Yosemite National Park. Furthermore, the Wawona scenic drive is the same road which passes by Tunnel View and there's several ways to explore it:
You can either enter through that road, then exit out of it if you are staying in the same area. Or perhaps if you are coming in from the west or east side of the park (Tioga Pass), and leaving through the south, you will exit out this drive and it's a great way to finish you day trip to Yosemite. I was fortunate enough to make this drive when autumn was in Yosemite National Park and that made it even better.
Note: When I did this drive, the roads were icy and the national park service required people get tire chains or snow socks for cars just in case, so you may want to consider this depending on which season you visit Yosemite at.
Prioritizing which of the 10 things to do on a Yosemite National Park day trip:
While getting these 10 things done on a day trip to Yosemite is possible, the truth is that it is pretty fast paced and at the same time, there might be other things that come up that interfere with your ability to check them out like large lines to get into the park, bad weather or other types of miscellaneous things.
If you have to downsize your list of things to do in Yosemite National Park, here is what I recommend:
Explore Yosemite Valley, the scenic drive and hikes there.
Absolutely check out Tunnel View.
Everything else on the list can be skipped if time doesn't allow you to see them.
Keep this priority list in mind if you have a situation that forces you to cut out one or more activities from the above list. If you do the top 2 I just shared, then you will absolutely get the most out of your visit to Yosemite National Park.
Also a quick note about airports that are close to this park:
There's several and I cover the closest airport to Yosemite National Park here.
Have questions about Yosemite National Park? Here are some you may see:
What is the best month to visit Yosemite National Park?
Generally March through November are the best months to see and hike at Yosemite. February is the best month to see the famous Firefall event there.
Which park is better Yellowstone or Yosemite?
Yosemite has much more to see and do and therefore is better for just about all things. Yellowstone's most iconic feature are the natural geysers.
How many days do I need to visit Yosemite National Park?
Up to 3 days is enough in Yosemite National Park to see most of the sights.
Where do you fly into to go to Yosemite?
The 2 closest cities to Yosemite National Park are Modesto (west) and Carson City (north east), both 2 hours away.
Other national parks (and similar sights) you can explore in one day: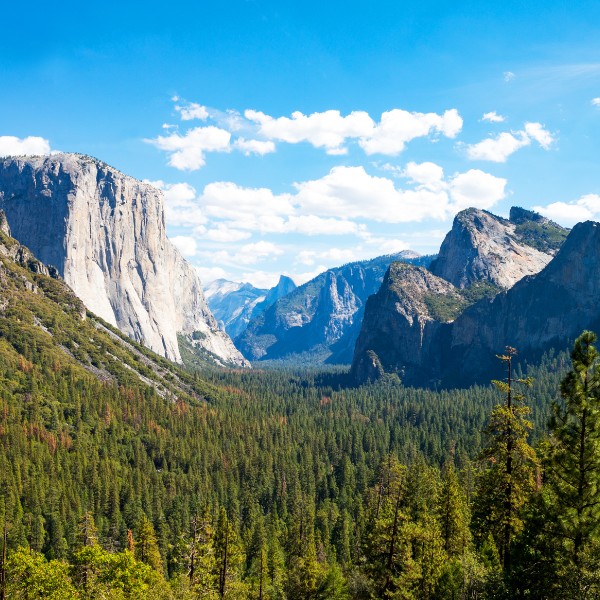 Yosemite isn't the only national park I've explored throughout my road trip adventures and here are some notable national parks I've checked out in which I also had only one day to explore them: