31 Best Hikes in Arizona You Need to Explore
For this list of the best hikes in Arizona, I've compiled the most popular regions in the state and found (or personally explored) the most popularly reviewed trails.
There are several regions in Arizona which are extremely popular for hiking and they are:
The Grand Canyon (most popular).
Sedona (2nd most popular).
Coconino National Forest.
Vermilion Cliffs.
Monument Valley.
Lake Powell.
Phoenix.
And more.
Each of these regions has access to breathtaking hikes if you know which trails to check out and that's exactly what this list of the best hikes in AZ is meant to help you do!
Here's my personal list of the 31 best hikes in Arizona:
Arizona hot springs trail (Near Vegas).
Hopi Salt Springs trail (East Grant Canyon).
Devils Bridge (Sedona).
Fay Canyon Trail (Sedona).
South Kaibab Trail (Grand Canyon).
Cathedral Wash (Marble Canyon).
White Pocket (Vermilion Cliffs).
Havasupai trail (West Grand Canyon).
Island Trail (Flagstaff).
Havasupai waterfalls trail (West Grand Canyon).
Bill Hall Trail (Kaibab National Forest).
Cibecue falls (south east AZ).
See Canyon Trail (Coconino National Forest).
The Wave Cave (Superstition Wilderness).
Camelback Mountain hike (near Phoenix).
Lava Flow Trail (Near Flagstaff).
Fossil Creek (Coconino National forest).
Wildcat trail (Monument Valley).
Horsehoe Bend hike (Near Page AZ).
Mormon Loop trail (Near Phoenix).
Molino Basin trail (near Tuscon AZ).
Elephant Rock (Virgin River Gorge AZ).
Hanging Garden Trail (near Page).
Yetman Trail (Tucson AZ).
Cottonwood Teepees trail (Vermilion Cliffs).
Spencer Trail (Marble Canyon).
Red Mountain Trail (north of Flagstaff).
Liberty Bell Arch trail (near Vegas).
Painted Desert Rim Trail (Petrified Forest National Park).
The Wave Trail (Vermilion Cliffs).
White House Trail (Canyon de Chelly).
I've also provided a map below to showcase which regions these hikes can be found in, so you can better choose which ones to try depending on which region of AZ you're visiting.
Arizona Hot Springs: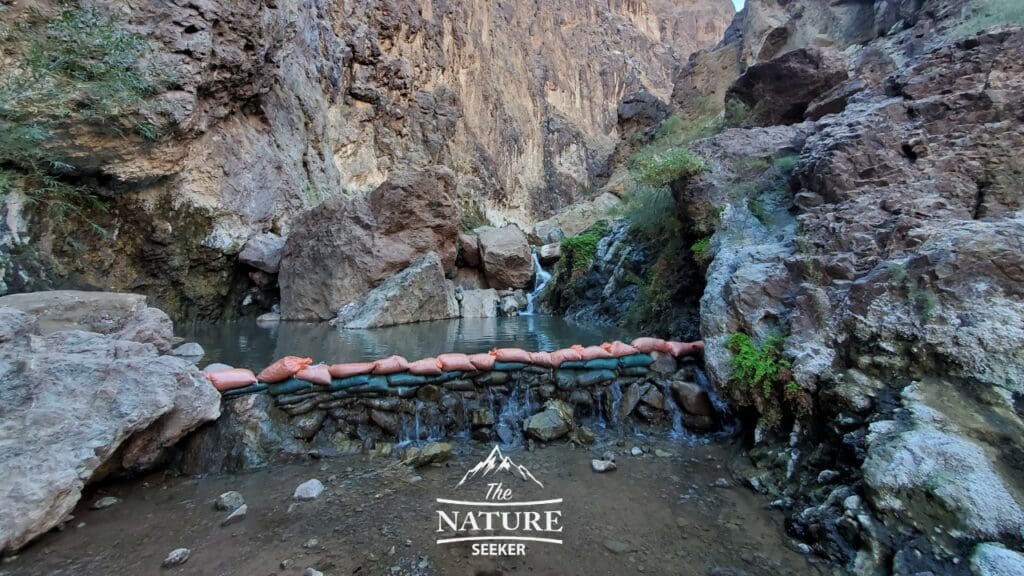 Arizona hot springs coincidentally is one of the best day hikes near Las Vegas which is actually in Nevada (hence the coincidence). Anyway, this hike is off the road and has you going into a canyon and exploring some actual hot springs by the Colorado River. There is even a staircase climb closer to the hot springs which is really cool to check out.
If you like this sort of hike, there is an even closer hot springs hike in Nevada called Gold Strike Hot Springs which has a similar type of hiking experience. If you're in Vegas but looking to explore day hikes in AZ, this one (or both) should be on your list.
Hopi Salt Springs trail (aka Salt Trail Canyon):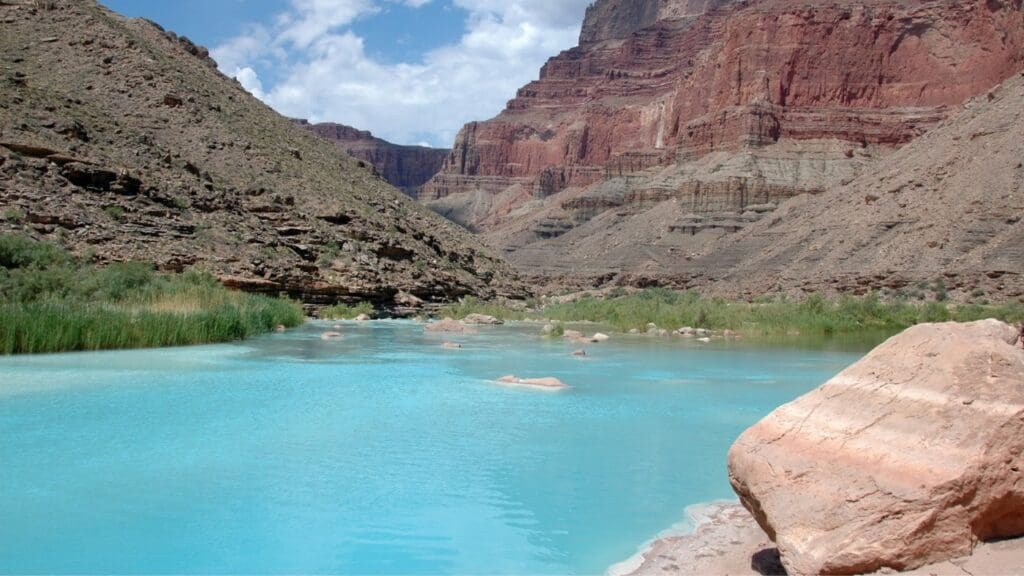 Most people don't know that there is an amazing trail east of the Grand Canyon called Hopi Salt Springs and it's basically another way to get into the Grand Canyon, but more specifically hike down into it and see the little Colorado River which has light blue colored water and is a great place to camp at.
Furthermore, this is a very remote hike with few people usually going to it, so if you don't want to experience the large crowds or shuttle bus rides of the Grand Canyon and you're a very fit/experienced hiker, this might be one of the best hikes in AZ that you'll find! You need a permit for this hike and you should also know that it is not easy as you will basically have to hike and even climb down from the top of the canyon into it to stay there.
Devils Bridge (Sedona):
Sedona in my opinion is probably the most beautiful region to explore in AZ and out of all the hikes you can do there, Devils Bridge Sedona is likely the most popular. It's basically a long walk up to a natural bridge which you can take photos on and see amazing scenery of Sedona from. I've done it and highly recommend you go very early before you have to stand in line for the photos!
Fay Canyon trail: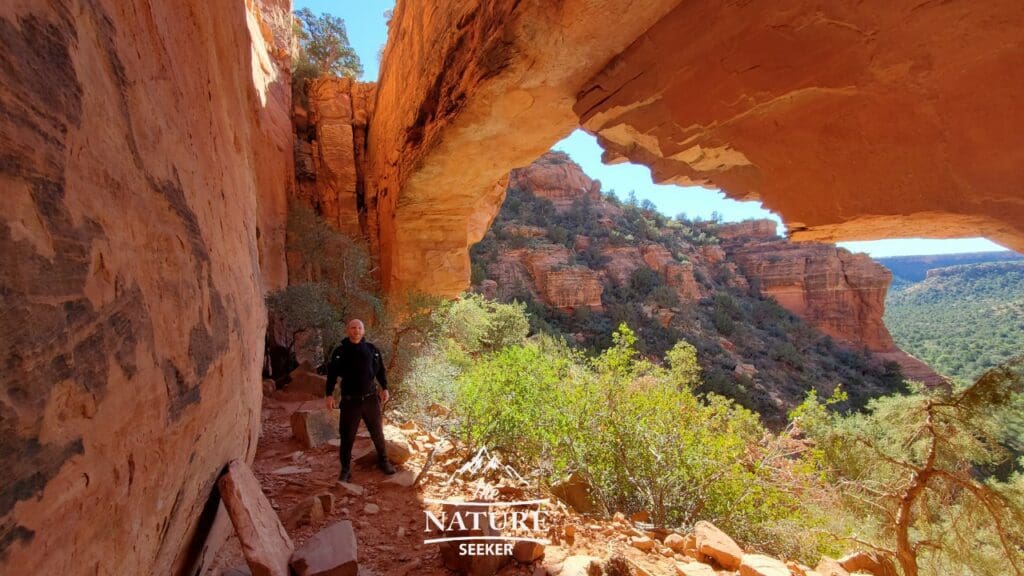 Fay Canyon Trail in Sedona is a very simple Sedona hike that has you get into a deep canyon with amazing views from an overlook. You will also have a side quest option to explore a popular arch called Fay Canyon Arch which does require a moderate level hike to reach (though it's a short scramble). But this is a great family day hike to check out and one of my favorite.

Note: I have done and have a ton of Sedona trail articles available and I decided to only include 2 on this list because otherwise I'd have 60 hikes to detail and that's just too much! Long story short, a separate article on specific Sedona hikes to check out will be coming soon. If you're only looking for the best hikes in Sedona AZ (a list basically), then that link will show you just that (including the 2 above).
South Kaibab Trail: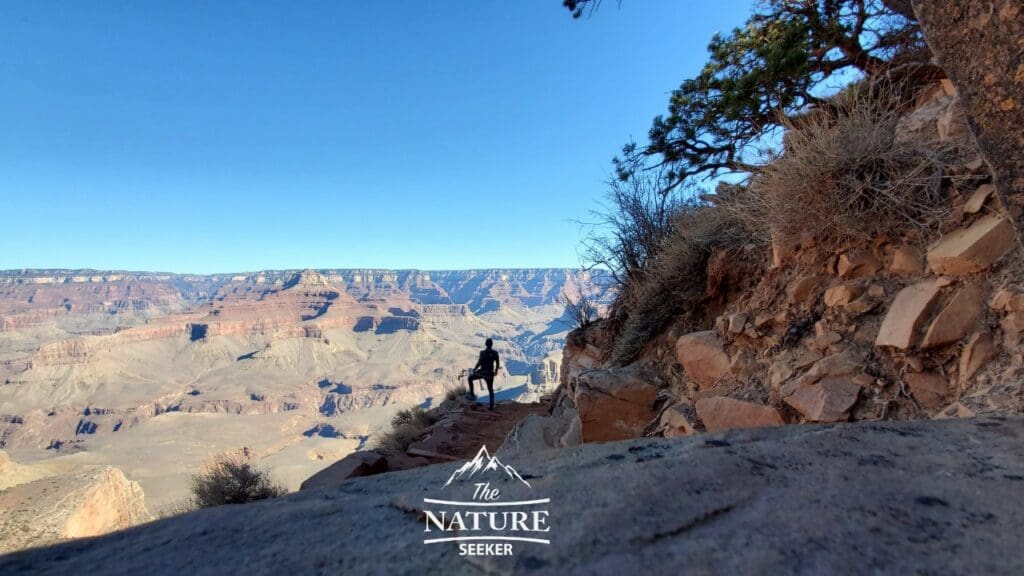 Obviously if you're visiting AZ, you have to visit the Grand Canyon but if you're looking for day hikes there, one of the most popular is the South Kaibab trail which is part of the famous rim to rim trail in this region.
You start it from the top of the Grand Canyon and depending on how far you want to go, can take it all the way to the base of the Grand Canyon or stop anywhere along the way and turn back. There is basically a long series of switch backs to go through but there are also popular overlooks like the Ooh Aah point. Depending on how much time and energy you have, this hike can take you 1 or up to 7 miles to do. In a related post, you may want to check out options on the closest airport to the Grand Canyon if you're looking to do this hike (and explore the Grand Canyon overall).
Note: Since I've been mentioning quite a few hikes in both Sedona and the Grand Canyon, I've recently done a comparison on Sedona vs Grand Canyon you may want to check out too.
Cathedral Wash trail:
Cathedral Wash is easily one of my top day hikes in AZ because of how scenic and sometimes challenging it is. Basically you will talk along a wide slot canyon that changes terrain 3 times and that will take you to the Colorado River. This hike's scenery is really what makes it so amazing and I've done it twice so far, but every time I am in the area, I will redo it because of how awesome it is!

White Pocket: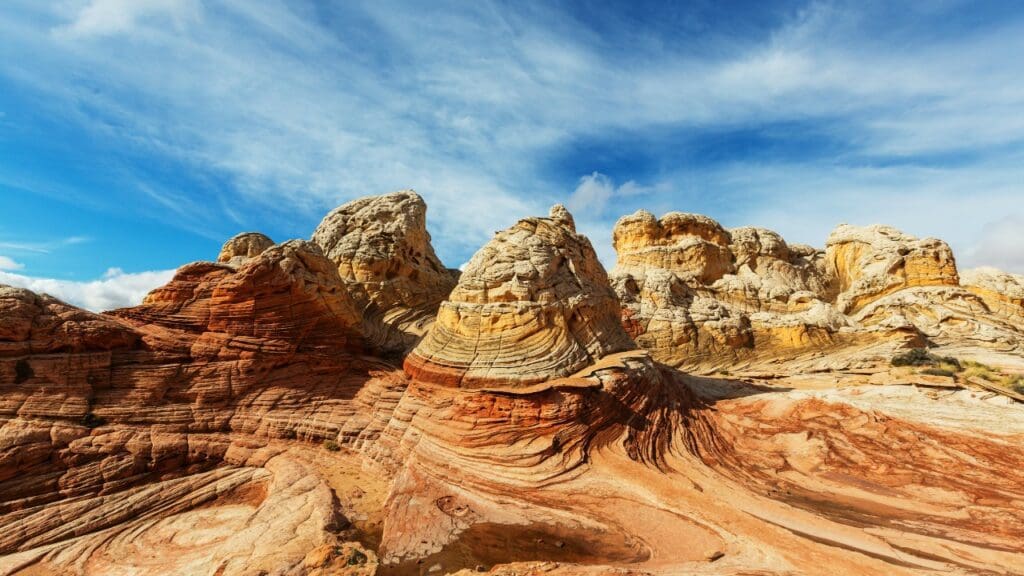 White Pocket is one of the most remote and coolest Vermilion Cliffs hikes you can do but it's also one of the most scenic as it mixes the strangest kinds of rock formations together. There are a few things you should know before going to White Pocket:
Access it from the north (road 89, not 89A).
You must have an all wheel drive to get to the trailhead (takes a long dirt road drive to reach it).
Use an official map to get to White Pocket on car.
The best towns to stay in if you're visiting this area are either

Page Arizona

or

Kanab Utah

.
Havasupai trail:
Location: Havasupai trailhead (Grand Canyon)

Length of hike: 10 miles one way
Difficulty: Moderate (hard if it's hot).
Havasupai or Supai trail is a long canyon hike into the village of Supai where you find access to the most amazing waterfalls in Arizona and overall scenery. It's basically the Hopi Salt Trail, but 10x more and the thing is to get there, you will need a permit, but at the same time this place is so popular that you can only sign up in Feburary (and it fills up quickly). In any case, if you do manage to get the chance to go here, the first part of this region you have to pass through is the Havasupai trail which is 10 miles long, and that has you reaching the village. That hike itself is awesome and worth trying!
Island Trail: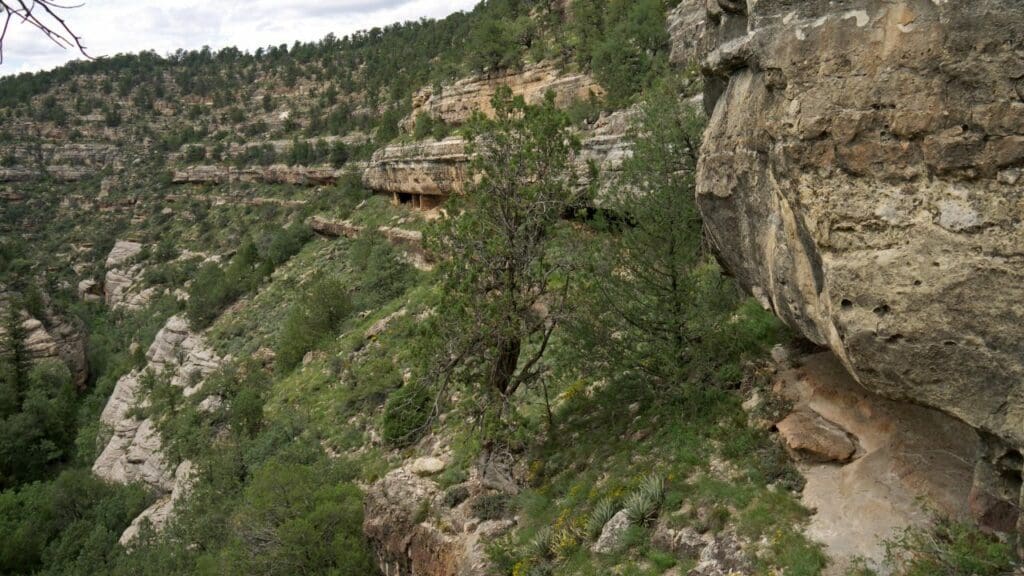 Location: Island trailhead
Length of hike: Only 1 mile

Difficulty: Moderate
This is a great day hike you can try if you're visiting Flagstaff AZ. It's a short descent into a canyon and you will also find old ruins in the region. Additionally the hike is also very easy to navigate with a paved walk you can do.
Havasupai waterfalls hike: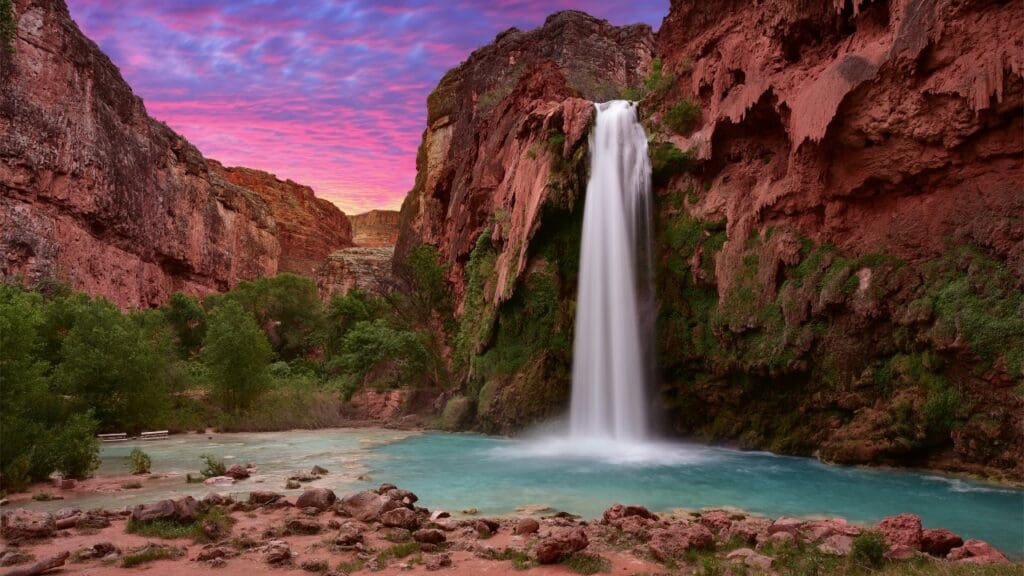 This is the add on trail after you do the Havasupai 10 mile trail to reach the village. From that point (the village) you will be able to take what is probably one of the most amazing waterfall hikes in Arizona and you will be able to swim in these areas and explore deeper regions of the Havasupai area.
Note: To do this hike, you must first reach the village area which takes 10 miles to do. The best way to do these hikes is to make it an overnight trip at least.
Bill Hall Trail: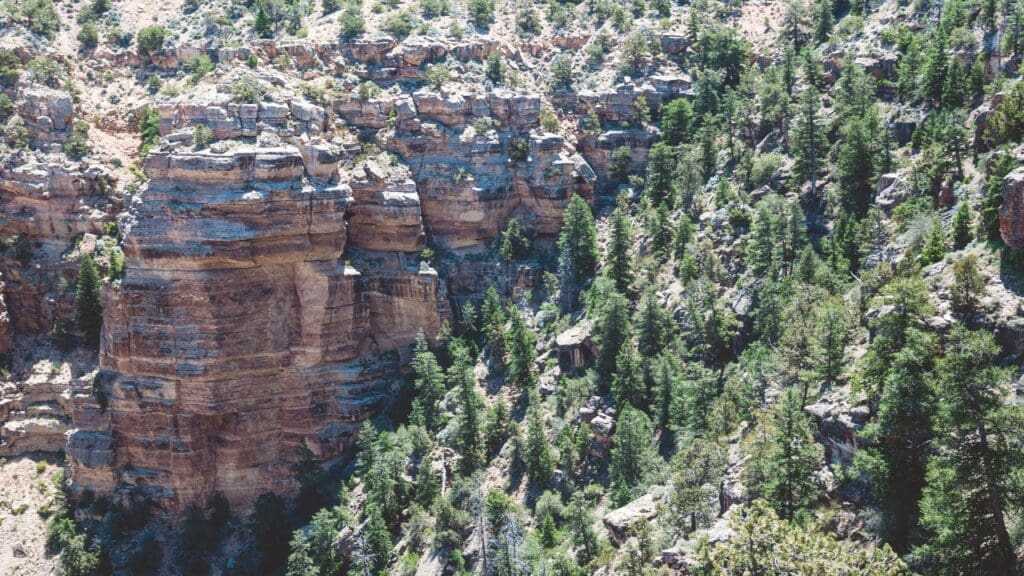 Location: Bill Hall Trailhead (Kaibab National Forest)
Length of hike: 5+ miles in and out
Difficulty: Hard
This is an awesome day hike in the Kaibab National Forest area, and it's not far from the North Rim of the Grand Canyon. Just as well the reason this hike is awesome is because you are going to get amazing views of the North Rim from there and it's also a trail that is hardly ever hiked by tourists. This is a difficult hike though and you may also have to dry on none concrete roads to reach it.
Cibecue falls hike:
Another awesome waterfall and day hike to explore in Arizona is Cibeque Falls. You will need a permit for this hike and it will involve having to travel into a canyon and likely get wet. The waterfall and scenery of this hike is what makes it worthwhile!

See Canyon Trail: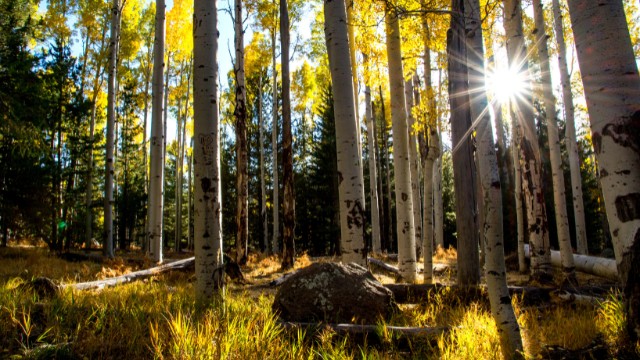 The See Canyon trail is basically between Phoenix and Flagstaff and it's a great hike that takes you into the deep parts of the Coconino National Forest. It's also well known for being a great hike to check out during autumn and honestly the way this hike looks, it's closer to the type of green hiking views you'd get on the east coast like the Catskill Mountains. People just won't believe this is actually in AZ.
The Wave Cave:
The Wave Cave is a short but very popular day hike in AZ where you basically hike up a short trail with nice views of the Superstition Mountains, and at the end of it find the famous Wave Cave (not to be mistaken with the Wave hike). It's a very large cave and there's many awesome angles for photos there.
Camelback Mountain (Echo Canyon Trail):
This is probably the most famous day hike near Phoenix AZ and it provides you with a nice and sometimes difficult scramble to the top of Camelback Mountain. You can take the Echo Canyon Trail which is one of the most popular routes on this mountain and you'll also get amazing views of Phoenix.
Lava Flow Trail: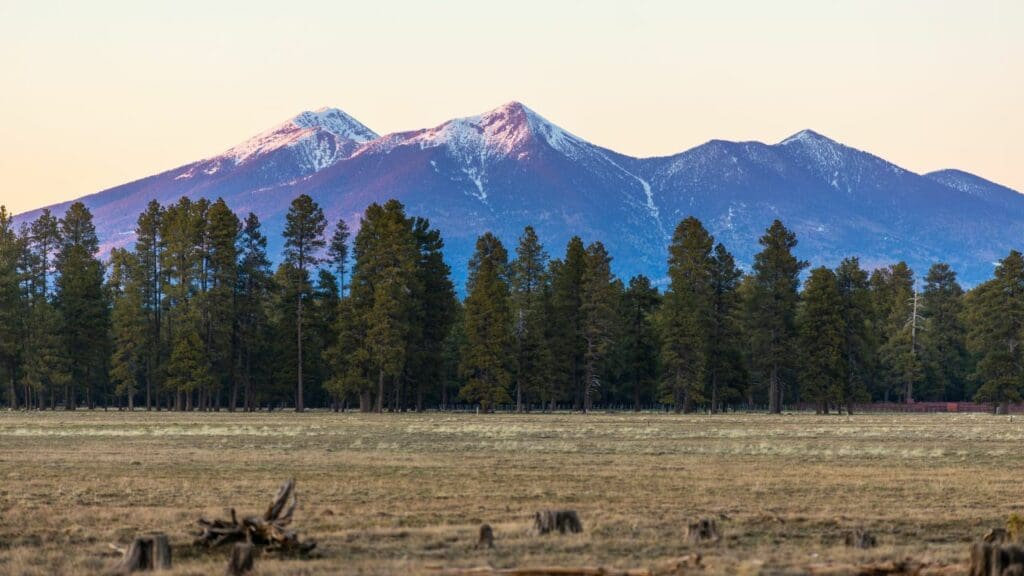 Location: Lava Flow trail

Length of hike: Less than 1 mile
Difficulty: Easy
The Lava Flow trail is a very short hike with awesome views of the mountain ranges that are in the Flagstaff area. This is also a historical spot with stair walks, bridges and more types of simple, but fun hiking experiences to try if you're with family. It's likely one of the easiest and most fun day hikes in AZ.
Fossil Creek hike: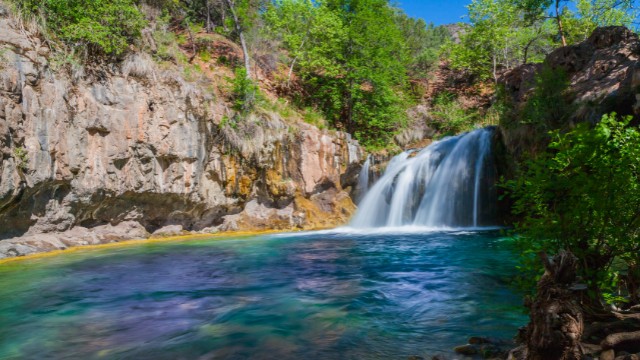 Location: Flume trailhead
Length of hike: Up to 4 miles

Difficulty: Moderate
One of the most popular swimming holes and waterfalls in Arizona is in Fossil Creek. And you can choose to either hike the area for amazing views of green woods, mountains and the classic type of AZ terrain mixed together and/or you can choose to walk the same trail to see the Fossil Creek Waterfall and swimming hole. This is also a popular area and thus you will need to get a Fossil Creek permit for it.
Wildcat Trail: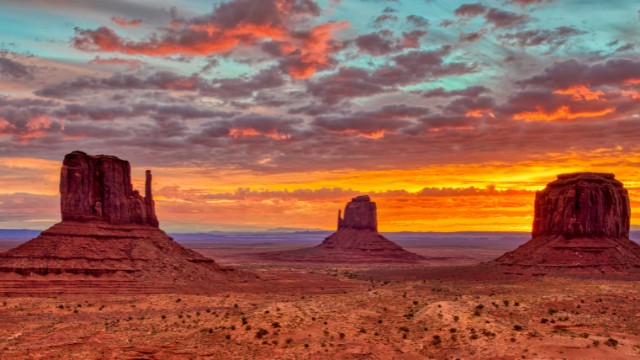 Location: Wildcat trail (Monument Valley)

Length of hike: About 4 miles

Difficulty:

Moderate



If you ever have a chance to visit Monument Valley and love hiking, then the Wildcat Trail is the one you will want to try (at the very least). It's the most popular hike there and in my personal case, I had tried to visit this area, but you had to reserve ahead of time. Fortunately if you can't get into Monument Valley, you can do a lot outside of it and I wrote a whole post on things to do near Monument Valley for you to check out (there's state parks, hikes, and even amazing drives to enjoy).
Horseshoe Bend: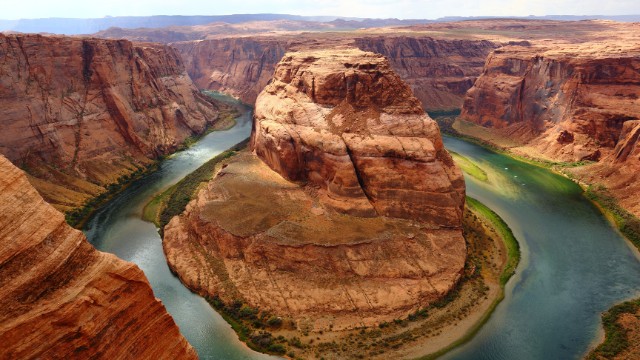 Horseshoe Bend is one of the most iconic hikes near Page AZ that is also not far from Marble Canyon and the Grand Canyon. It's a short and photogenic hike that takes you to a beautiful overlook that is on top of the Colorado River. Most people who visit the Grand Canyon and/or stay at Page do this hike. You will also find popular spots like the Antelope Canyon nearby, but I would recommend skipping that and checking out my post on alternatives to Antelope Canyon because you have to pay a lot of money to go to the official one.
Mormon Loop trail: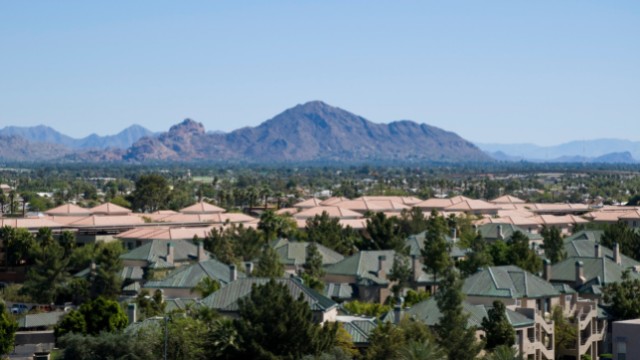 This is another popular day hike in AZ, specifically close to Phoenix so you can add it as another place to check out alongside Camelback Mountain. This trail is a bit longer and more difficult though but you get nice views of the southern end of Phoenix as well as the mountains. The Mormon Loop area is also popular for mountain biking.

Molino Basin trail: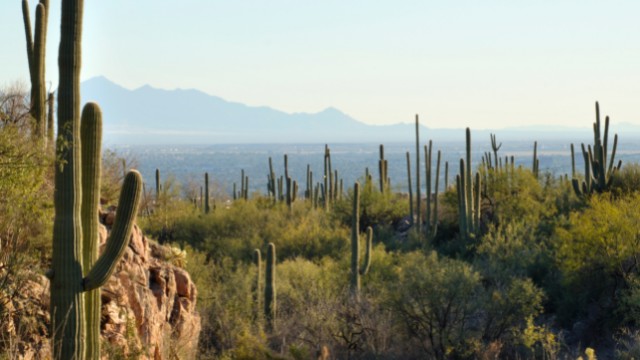 If you're visiting Tuscon Arizona or driving by the Coronado National Forest area, this is a great day hike to explore there (south Arizona). The trailhead is right off the Catalina Highway road and you will also find a bunch of other overlooks and hikes near the area to explore after if you want (or if you are staying in Tuscon for a few days).
Elephant Rock trail:
I am always floored by the beauty of the Virgin River Gorge region of AZ which is located east of Las Vegas, but if you're traveling on interstate 15, you will cross it (including into the state). The river there is the same one which runs from Zion National Park (Utah) but the region in this area is what's worth exploring and the Elephant Rock trail is the top choice here.
Hanging Garden Trail:
Hanging Garden is one of the most popular day hikes that's literally within the town of Page Arizona. It has a lot to offer from great hiking, to awesome overlooks, desert scenery and great views of the Glen Canyon Bridge (multiple spots are available to get amazing photos of it from this hike).
Yetman trail: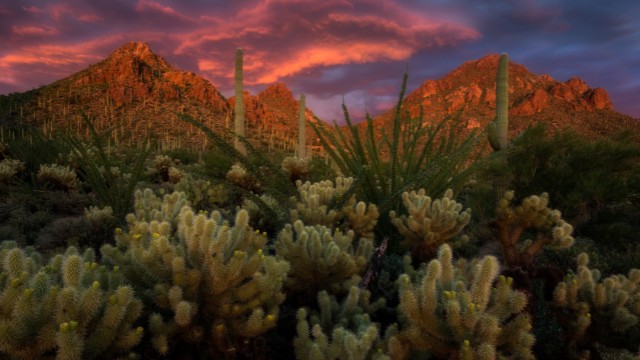 Gates Pass scenic lookout is the trailhead that takes you through Yetman Pass to explore the beautiful sights of Tuscon Mountain Park. This whole area is incredible, very scenic and one of the best spots to explore inside Arizona.
Cottonwood Teepees trail: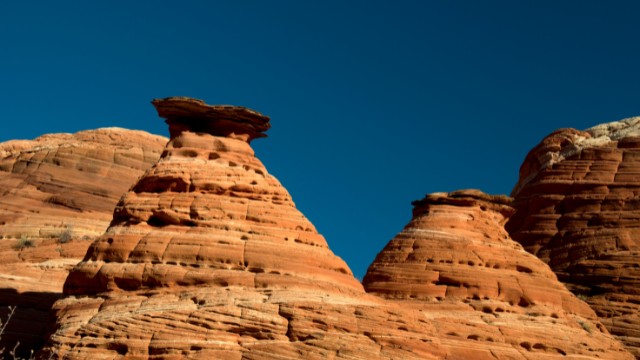 This is a great hike not far from the famous Wave trail and you do need a permit to get there. It has amazing terrain and you will have to drive in deep sand areas to reach it (all wheel drive vehicles will be needed). You will see balancing type rock spots here and much more.
Spencer Trail:
The Spencer Trail in Lees Ferry is located in the same exact region as the Cathedral Wash Trail I mentioned earlier (Marble Canyon, and Lee's Ferry specifically). There is a very high elevation hike here that takes you to an amazing overlook of Page AZ and the surrounding areas, including the Colorado River.

Red Mountain Trail: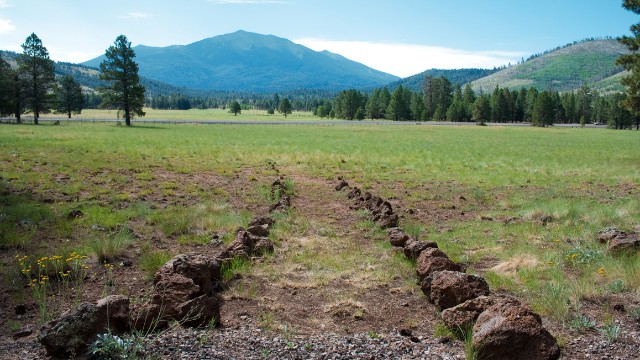 The Red Mountain Trail really offers a combination of awesome hiking experiences including a nice day hike, great views overall, ladder walks to make it easier and even a slot canyon included, all available on this hiking trail (and much more). And the good news is that it's not far from Flagstaff either (it's about 30 minutes north).
Liberty Bell Arch:
Remember the Arizona hot springs hike I mentioned above? Well the Liberty Bell Arch is an add on hike you can try alongside that. You can make it a 2 trail experience and I would recommend doing the hot springs hike first, followed by seeing the Liberty Bell Arch after. I would recommend you also have a map here because there are different trails for these hikes and you will have to know how to mix them together to see them both.
Painted Desert Rim Trail:
Not many people know about the Petrified Forest National Park area (it's east of Flagstaff) but it is a beautiful part of AZ with hikes and overlooks and one of the most popular there (for day hikes) is the Painted Desert Rim Trail. It's very short, but the scenery of this area is unbelievable.

The Wave trail (one of the most popular hikes in Arizona):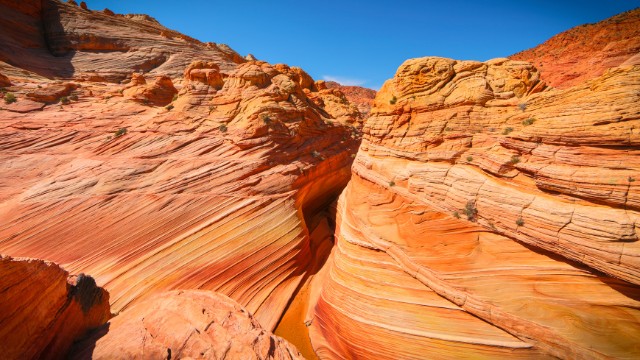 Out of the top 5 most popular trails in AZ, this is likely up there and it is also the hardest trail to get a permit to because of how popular it is! There is literally a lottery system to do the Wave hike and obviously most do not get it. The Wave is basically a long hike from a trailhead that actually starts in Utah, and during that hike, you will make your way south into AZ and find amazing views at.

Now I'm recommending this hike because if you can actually get a permit to do it, it'll be unforgettable, but at the same time if you don't (which is likely the case), then you have a lot of Wave hike alternatives nearby, the closest of which is actually White Pocket I mentioned earlier.
White House Trail:
Aside from there being a lot of things to do in Canyon de Chelly (eastern Arizona), hiking the White House trail is one of those activities which is a hike into the deep canyon of this place that takes you to old ruins. At the same time, you can also explore other hiking trails in this area by hiking private guides.
Common questions about hikes in Arizona:
What is the most beautiful hike in Arizona?
There are too many beautiful hikes in Arizona to choose one, but some of the options are the Wave hike, Cathedral Rock in Sedona and the South Kaibab trail in the Grand Canyon.
What city in Arizona has the best hiking?
In my opinion Sedona has the best hiking spots in all of Arizona.
Is there good hiking in Arizona?
Yes, and the best hikes in Arizona are in the eastern and southern parts of it.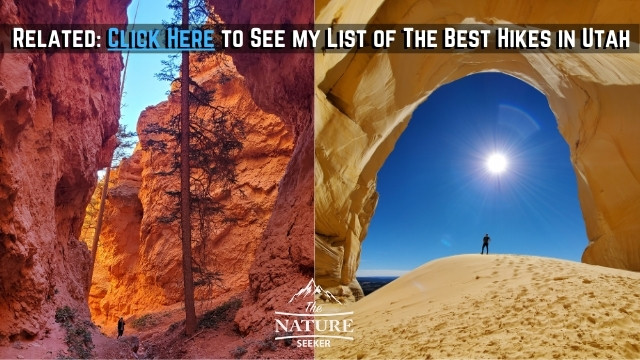 Thanks for checking out my list of the 30 best day hikes in Arizona! If you have other specific trails you want me to add here, let me know about it!