There are numerous things to do in Zion National Park in one day and the beauty of this post is this I'll be showing you a list of hikes, scenic drives and combinations of what you can do here and you will be able to mix these activities together and probably get 5 of them done (or more) in one day.
I've visited Zion National Park 6 times so far and when I originally came here, I was lost on what to do and where to go, so I went straight for the most popular activities. In hindsight, every time since then I've gotten a much better understanding of the layout of this beautiful park and have added more and more hikes and activities to my itineraries there (by the way, every time I've been here, it's only been for one day).
But the point is that a lot of the best spots, hikes and things to do in this park are close to each other, so you can really see and do a lot there if:
You're visiting Zion National Park for the first time.
And you only have one day to do it.
And you want to have a fulfilling one day trip (or several days) here.
How much can you really do in one day in Zion National Park?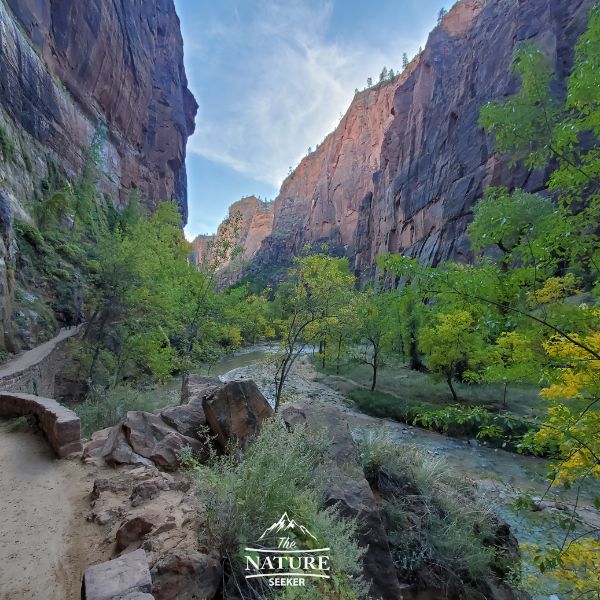 A lot actually. And this goes for many other parks out there across the United States. Anyway:
Zion National Park's layout is quite simple to understand (why you can cover so much in one day):
Zion National Park is actually pretty small compared to other National Parks in the states (but one of the most beautiful I've ever seen), and because there are only 2 main roads that go through the park, and most of the hikes are off those 2 roads, you can actually access a ton of places by just driving through them.
Now how much time it takes you to explore each place is a different story and this is where you can really mix it up. Here's how:
Here is a list what to do in Zion National Park in one day: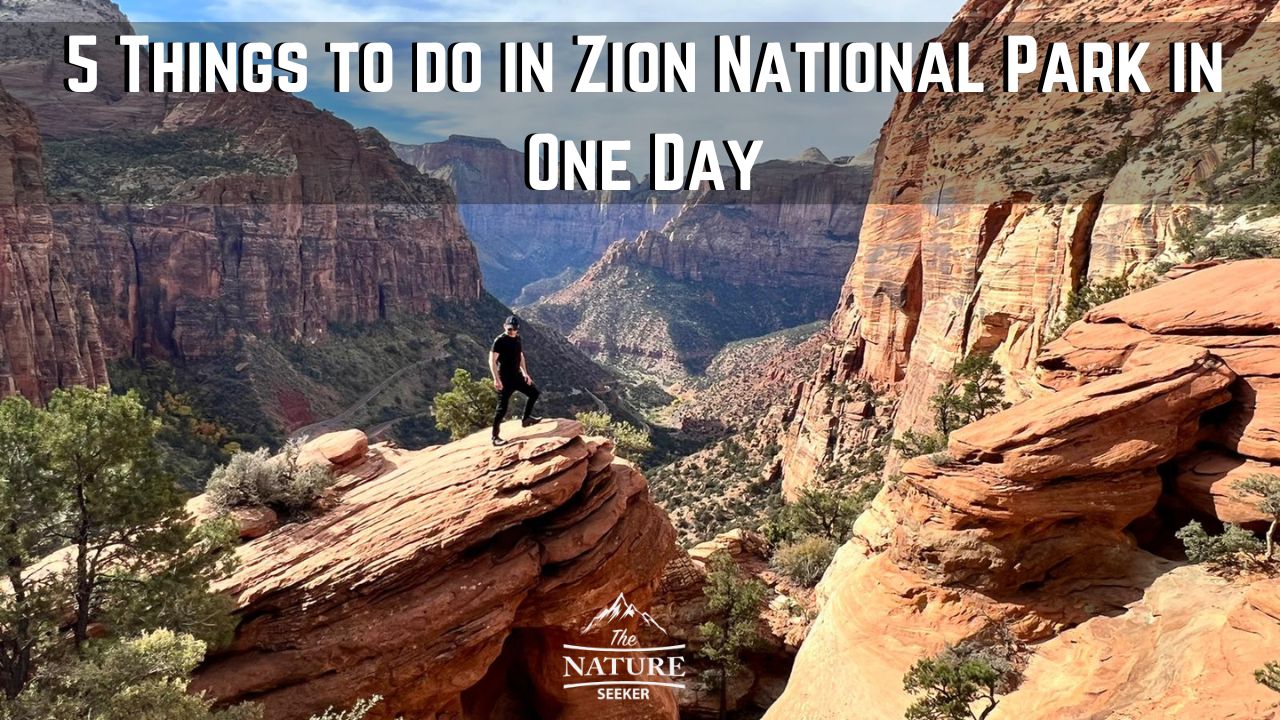 Do the Angels Landing hike.
Hike parts of the Narrows trail.
Try to hike Observation Point.
Do the main scenic drive inside Zion National Park.
Make stops off the main Zion scenic drive to find more hikes and sights.
The following is all of the hikes and adventures you can explore in Zion (an index of them). You can do any:
You can choose to do 2-3 of the following day hikes in Zion National Park in one day:
Hiking the Narrows

(14 miles in and out trip).

Hiking Observation Point

(6-8 miles round trip).

Hiking Angel's Landing

(5 mile round trip).
Exploring Wheeping Rock trail (0.6 miles).
Canyon Overlook (Under 1 mile). It's a great, short hike!
Emerald Pools which has a waterfall (3 miles).
Riverside Walk (2 miles).

The Subway

(8 miles) and you need a permit.
See Checkerboard Mesa (just a nice overlook).
You can also (easily) cover 1-2 scenic drives in one day in Zion (Plus the hikes):
Doing a scenic drive through road 9 that goes through the park (15 mile drive).
Doing a scenic drive from road 9 to the the Narrows parking lot (3 mile drive).
Altogether you can do 5 of these activities in Zion pretty easily. For example:
Start with the road 9 scenic drive.
Do the simple Canyon Overlook trail (under 1 mile).
Do the canyon scenic drive (to the Narrows).
Check out Weeping Rock trail.
Check out Angles Landing or parts of the Narrows.
That gives you a total list 5 things to do in Zion National Park in one day (and you can quite easily do that).
The lists I gave you can be customized and now that you have an idea of how that works, you should create your own. But here's more information to keep in mind, specifically on the hiking trails there:
These are the 5 most popular hikes and spots to explore at Zion National Park: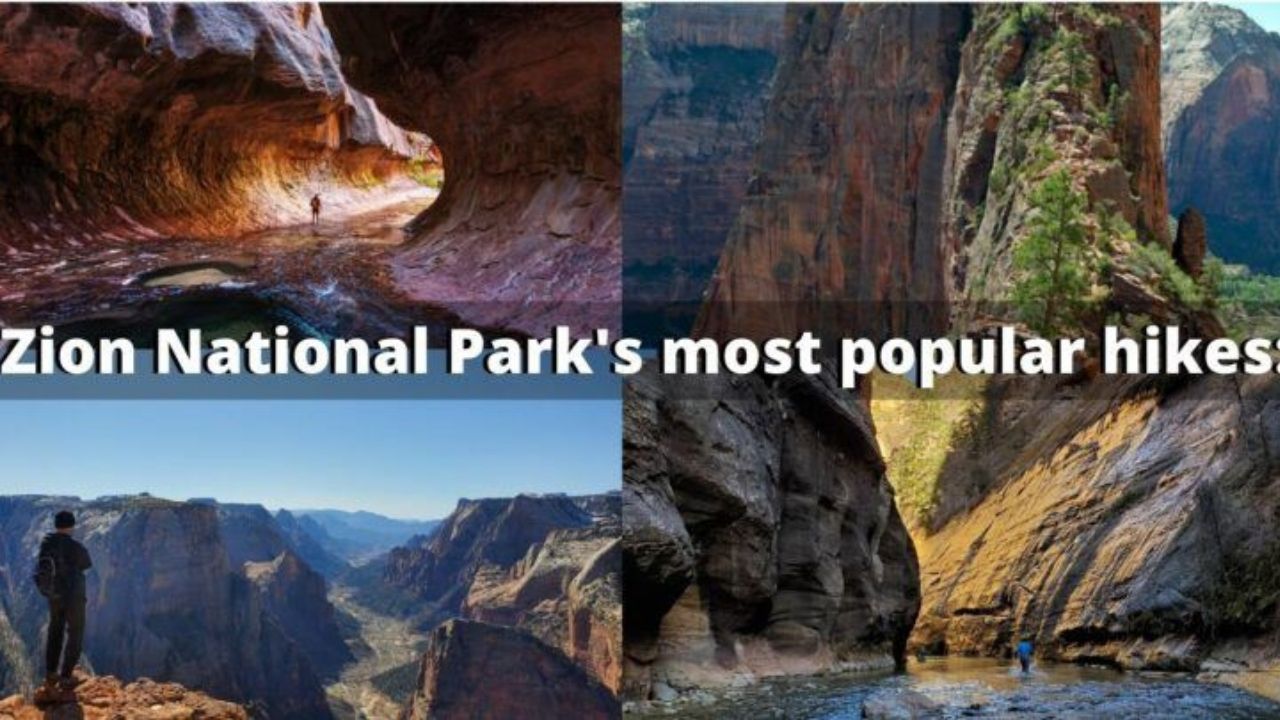 In case you want to know which of the many hikes in the park are most popular and worth doing, here they are:
Angel's Landing.
The Narrows.
Observation Point.
Overlook Canyon.
So far, I've visited all of these except the Subway hike.
Realistically, you can do 2-3 of these hikes in one day, as they are long and take many hours (each one) to complete.
Zion National Park activities I've personally done so far: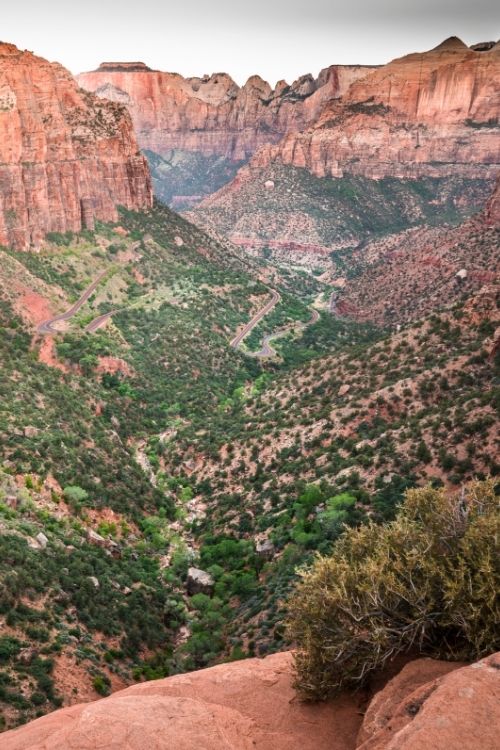 For my first trip one day trip to Zion, here's what I did:
Did the Zion road 9 drive.
Did the other scenic drive in Zion to the Narrows.
Explored Angles Landing.
Explored the Narrows before almost freezing!
For my second trip to Zion:
Did the Zion scenic drive again.
Explored Observation Point.
Explored the other scenic drive.
Saw Checkerboard Mesa.
Did a longer hike in the Narrows.
Then for my other day trips to Zion, I was able to do much more and see more (5 or more activities each time, and some are repeats because of how amazing they are like Canyon Overlook).
First time visiting Zion National Park? Read these 12 tips before you go:
If you're looking for one day trip ideas here, chances are you're probably also visiting this place for the first time and if you're not careful, you may waste a lot of time and make mistakes.
That's what happened the first time I ever went here, and while I truly enjoyed the trip, there were a number of mistakes I had made which really wasted hours of the only day I had there. So here are my 10 tips:
1) The earlier you come to Zion, the better.
Basically, if you can get here early in the morning, and I'm talking 7 a.m if not earlier, the more time you'll have to explore the places listed above.
2) Don't like the dessert heat? Here's the best time to visit Zion:

I have personally been to Zion National Park anywhere between November through February. Yes it's very cold there in the mornings and going through water hikes like the Narrows isn't very pleasant unless you are prepared with the right gear, but at least you don't have to worry about full parking lots and having to take shuttles, and the crowds (and weather) are way more pleasant!
You can get more info on Zion National Park weather here to decide when to go.
3) Take the time to do the scenic drive:
The scenic drives through Zion are arguably just as fun of an experience as the hikes themselves in the park. The first time I went through one of the roads there, my jaw dropped at the beauty of it and each time I revisit Zion, driving through the roads there is a must for me! In fact, Zion has one of the best scenic drives in North America (in my opinion).
Plus it's a good break to take in between hiking trails if you plan on doing multiple ones.
4) Want to hike the Narrows (that famous water trail hike)? Read this:
The Narrows is it's own beautiful hike but the first time I went there, I screwed up by not being prepared properly.
Read this guide to hiking the Zion Narrows if you plan to go, to ensure you go at the right time, with the right gear and stay safe!
I do also want to mention that I've done so much exploring of this park and Utah in general that I've discovered a lot of alternative hikes like the Narrows too you can check out which aren't even in national parks either! Here's a few examples:
Oneonta Gorge

trail Oregon.
There's also many look a like Narrows hikes in Utah too!
6) Scared of heights but want to see the incredible overlooks? Check out Observation Point or (shorter hike) Canyon Overlook:
Observation Point is one of the most beautiful hikes I've done in Utah and the overlook it takes you to is truly something. It is probably the highest point in all of Zion, but hiking to it is mellow and simple.
The Canyon Overlook trail is also incredible and shows you a completely different side/view of Zion National Park. The hike there is also a lot shorter.
7) Angels Landing (the most famous hike in Zion) isn't for everyone: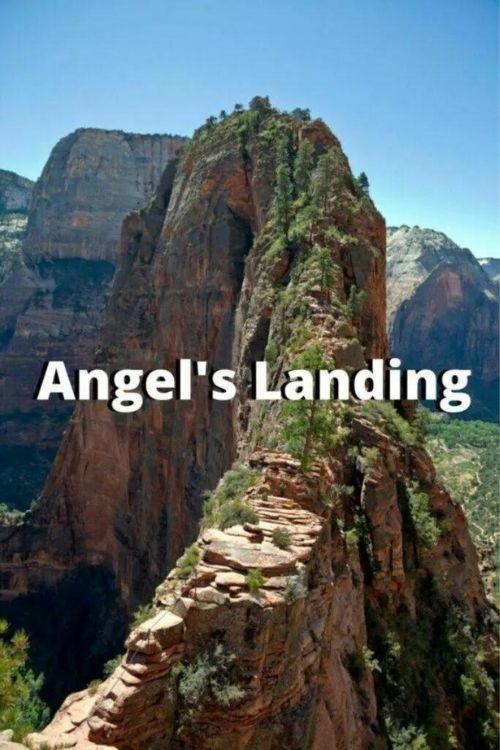 The Angel's Landing hike is probably one of the two most popular hikes in all of Zion (and even the world), but hiking the last half mile there is frightening, especially for those who are already scared of heights.
It is downright dangerous, but you can decide for yourself by reading this comparison of Angel's Landing and Observation Point to make your own decision.
I'd rather you go on a hike you know you'll complete than one you will be surprised by, unable to finish and waste time back tracking. That's basically what I ended up doing my first time. I didn't know it would be that scary.
8) Take the time to stop in between hikes and enjoy the scenery (or other side hikes off the road):

For example: If you plan on doing the Narrows, you'll park your car and walk the short trail to the start of the Narrows hike, but on that trail, you'll see some beautiful small beaches, rivers and places which are truly breathtaking and I recommend taking the time to stop, sit and enjoy the silence and beauty because these small areas will really be etched in your mind afterwards.
9) Take the time to park along the stops throughout the scenic drive throughout Zion National Park too.
Zion's scenic drive has many stops along the way and I recommend you take advantage of them, especially if you see something you like.
I've also seen tons of parking stops along the scenic roads in Zion that are just empty of people and worth checking out! You don't necessarily have to "just" explore the official hikes in Zion to get the most out of your day visit there.
There are so many possibilities that there's a reason I said driving through the scenic road is one of the things you should do during your one day trip there (it's not just for the views).
10) Don't rush even to get as many things as you can done in Zion even if you only have one day.
As long as you plan ahead by choosing the places above tactically, you should be able to do at least 2-3 hikes in Zion (even the major ones) a scenic drive or two and finish before the sun starts to set.
11) Go during the spring and summer seasons if you want more daylight for your one day trip (more things to do in Zion):

During the fall and winter seasons, you're probably looking at 10 or so hours of daylight available for your trip, while during the Spring and Summer seasons, 12-14 hours which can make a huge difference in how much you can see there.
Of course, judge it based on your level of health. I personally don't enjoy hot weather and I travel quickly, so going during the fall and winter season here is perfect for me.
12) I recommend starting in Las Vegas:
There are no major airports near the park (other than local ones) and the one in Vegas is honestly the
closest airport to Zion National Park
(major ones that is) and it makes for a great option to return to after you've finished your trip there.
Questions people usually ask about Zion National Park UT:
What is the best month to visit Zion National Park?
In my experience, the best time to visit Zion National Park is in late January and before March. You'll avoid the big crowds, shuttle mandates and the prices of the hotels nearby are lower.
How many days are needed for Zion National Park?
For most people, spending 3-4 days in Zion National Park is plenty.
Which is better Zion National Park or Bryce Canyon?
Zion National Park has more to see and do, but Bryce Canyon is also amazing and worth visiting if you have the time.
What is so special about Zion National Park?
The scenery and activities in Zion National Park are one of a kind with gigantic mountains, water trails, gorges and great sunset and sunrise views.
An important thing to know about Zion National Park weather:
Depending on when you visit this park, I want to share some important things regarding the weather because it may affect your trip here so here's what you need to know:
1) Firstly, here's a Zion National Park weather page. You can also use weather apps, but make sure you actually check it before you go.
2) For most of the year, the weather in Zion NP is sunny and very clear.
3) On several occasions throughout the year, rain does occur in Zion, typically after March.
4) On even more rare occasions, it does snow in Zion and it usually happens in January and December. If you visit the park around these months and it's not snowing, be careful for ice on many of the hikes like Angels Landing as it is common then because the higher the elevation you hike to in this park, the colder it will be.
Note: When exploring Zion during cold seasons and/or when it rains there, be very careful of flash floods in the area and slippery trails overall.
5) The hottest times in Zion are usually between April through October and between December through March, the weather is much cooler and you can probably wear a sweater for most hikes there. I prefer to go to this park when it's cooler not just because of the weather but also because there are less crowds.
More tips: There are many more things to do near Zion National Park too!
1) Zion National Park isn't the only major national park in Utah. You should also check out the Mighty 5 National Parks.
I had a chance to do that and I was floored by their beauty. A road trip through these 5 parks is highly recommended and you can probably do them all in a few days. The closest national park to Zion would be Bryce Canyon.
2) And besides the parks themselves, explore the scenic drives in Utah too. They are magnificent!
I'm telling you that Utah has so much to offer outside of Zion National Park, that it'll floor you.
3) Close by to Zion, you'll find the city of St. George which has many hikes to explore there too.
4) Further South West of Zion National Park is Las Vegas, so if you're headed there, I have a list of hikes near Las Vegas you can explore here as well.
5) See the best hikes in Utah in general (across the state and outside National Parks too).
6) Another major spot is Kanab Utah, which is less than 1 hour from Zion and has amazing none national park hikes to explore.
7) Grand Staircase Escalante is an amazing area north east of Zion I would strongly recommend exploring too (waterfalls, slot canyon hikes and much more).