On my first visit through Zion National Park, the very first hike I attempted to do was Angels Landing, and spoiler, I couldn't finish it, because for me, it seemed to be too dangerous. I have done other hikes within Zion National Park, so in this post, there is good news, which is:
While Angels Landing is dangerous, most people who try it, do it well.
And if the hike isn't for you, the good news is that there's others which will give you an even better view of the park (without the danger).
All of this will be explained in this post!
Do not do the Angels Landing hike if:
If you are very scared of heights.

If you easily get dizzy in high areas.

If you're not a good hiker.

If you're wearing good hiking shoes.

If you are not in good shape.
Here's what happened to me when I tried to hike Angels Landing:
The only issues I had were the first 2 (scared of heights and feeling dizziness in high areas), but those 2 things were enough to stop me from finishing Angel's Landing and if you fit into any of the above categories of people who it isn't for, then:
I would NOT recommend this hike to you. It can be very dangerous.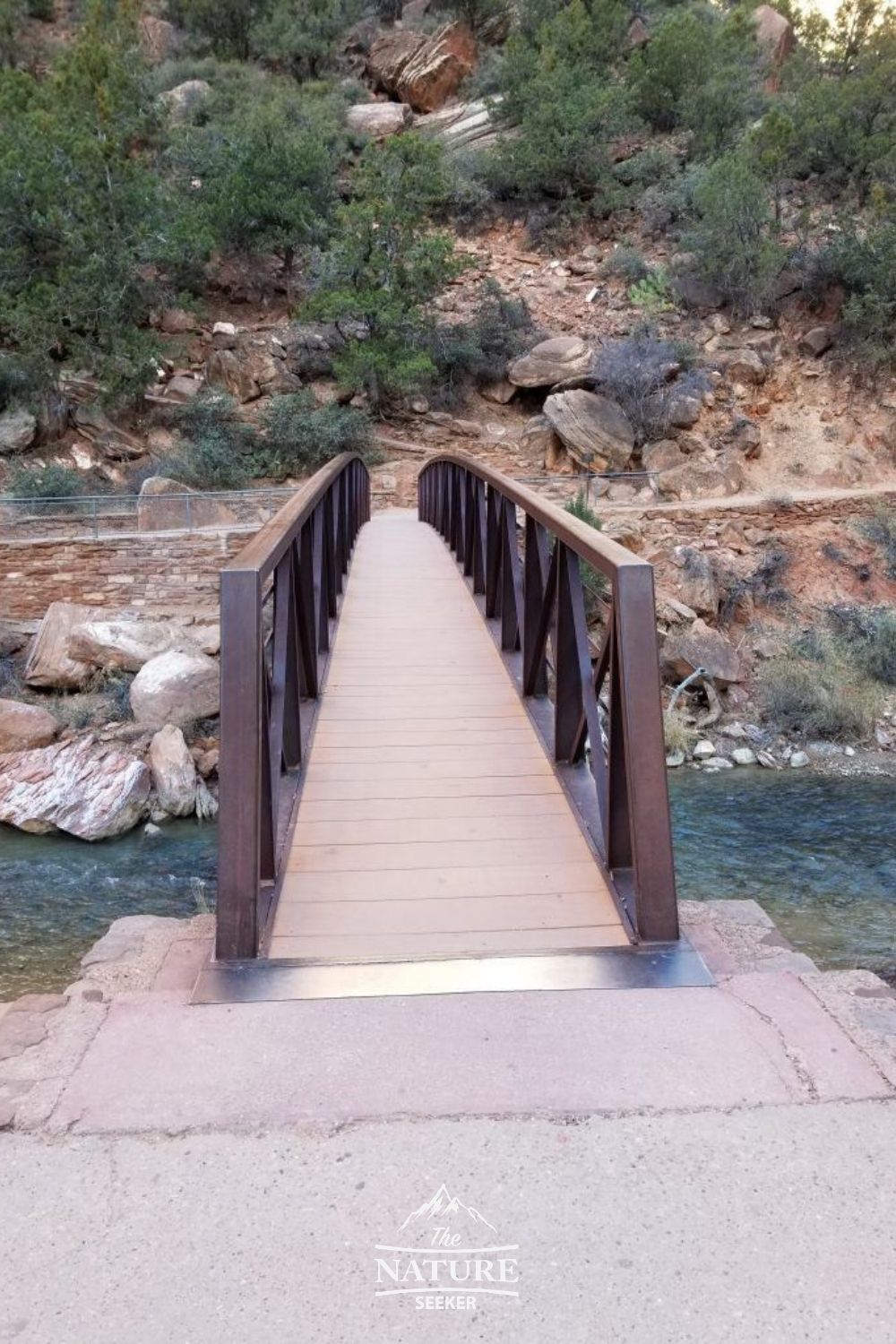 And thus if you decide not to go here, remember, there are alternatives and let me show you what they are (just as scenic and far safer):
An alternative hike to Angels Landing (which may actually be better):
There is an alternative hike near Angels Landing called Observation Point and it is very beautiful too. 
In fact, here's a post on Angels Landing vs Observation Point to help you see how awesome this place is compared to Angels Landing.
I'll explain more about that hike later below but in short, it's higher, safer to get to the overlook area and I enjoyed hiking that area much more than Angel's Landing.
There were fewer crowds and I could even see Angels Landing from the overlook there.
Still want to try hiking Angels Landing? No problem! Just prepare properly:
You may be someone who is scared of heights, but wants to challenge themselves and see what Angels Landing looks like.
I get it, because that's what attracted me to it, even though in the back of my head, I thought I wouldn't be able to do it.
So before you go, h

ere's what you can expect from the hike to Angel's Landing:
1) 90% of the hike is easy and pretty scenic (I wouldn't do it in the summer though as the crowds are nuts).
2) The last 10% of the hike is where things get crazy (with the whole chain holding area) and where you see all those scenic shots of people hiking the tall mountain and skinny trail up Angels Landing.
Which hiking shoes to wear for your hike on Angel's Landing (my recommendations):
Overall, unless there's snow, rain or ice (which in my opinion make this hike a no go), most of the hiking shoes you would wear here are fine.
Personally, I like either wearing the Salomon Speedcross 5 or the Ozark Trail Shoes. Both have been very reliable for me in most of the hikes I've done, including in Zion National Park.
But before you even start this trail, here's how you reach Angels Landing:
1) You'll first park your area near the trail head to Angels Landing and cross the street to reach that trail head.
2) You will have to cross a small bridge (photo above), above a river (that flows from The Narrows in Zion National Park by the way):
3) This will take you on a one road path up the trail.
4) The trail itself lasts for about 5 kilometers and it can get quite strenuous, so take your time, don't try to spring or jog uphill.
I will say that for the first 4 KM, it's a pretty straight easy road to follow, although the uphill climb is annoying.
Yet, it's also very scenic and I would take your time to enjoy the hike, because there's a lot to see. 
This particular spot to the right is known to feel like a cool wind tunnel as it's between 2 mountains and there is usually very cold air that flows through this spot.
You may also spot some wildlife in this region too.
5) You don't need to reach the top of Angels Landing to see some beautiful views. Here's one you'll find about 1 kilometer up the trail:
6) As you get closer and closer to the last part of the hike (where it gets a bit shady), you'll have to walk up these zigzag stairs (similar to Bryce Canyon National Park and the kinds of hikes there) and from there, will get to the final part of the hike (with the chains).
7) The hardest part of the hike is the last 1/2

kilometers

 of it:
This is where you will have to really hike, climb and hold onto chains.
And obviously, you'll also want to be extremely careful as you try to reach the top.
Before you embark on this last part of the hike, you will cross the following warning sign:
It's basically the checkpoint before the hardest and dangerous part of the hike begins.
Although I did read the sign, I still decided to move forward (but not for long before turning back).
In a moment I will talk about my experiences in trying to hike this last and most dangerous part of the Angels Landing hike and while I was disappointed in not doing it, I have to say that it propelled me to further explore the park and in many ways, I discovered more amazing trails, hikes and adventures around it.
But with all this being said, let me get into the details of why I decided to turn back from the Angels Landing hike.
Here's what happened:
My personal takeaways from hiking Angels Landing (and why I turned back):
I will say that going up there (before reaching the warning sign), I was ready to go through it fully and didn't have any doubt I'd be able to do this hike, as I've seen so many pictures and how many people are there too, but as I started it, I began to feel dizzy, very uncomfortable and since the hike felt very uneven in places, it just facilitated these reactions.
The slope was steep and the drop was well over 1,000 feet high and going though this ordeal for another half a mile felt like it may be too much, not to mention the fact that where I stopped and reconsidered going was the easiest part of the half mile hike, it would have gotten a lot more danger, a lot worse and a lot steeper had I continued and weighing my risks and the sensation I was feeling, I decided not to go through with it.
I do plan on returning in the future and hopefully conquering it, but I will say, if you have any fear of heights, it will be tested here.
Do not feel the need to prove anything while hiking here. Just try Observation Point instead and other day hikes across Zion National Park. There's so much more to see than just Angels Landing.
You don't need to impress anyone or risk your life if you're uncertain about this hike and even if you are certain, you have to be very careful.
This hike is not easy and it is more of a mental thing. You may have a panic attack and if that happens, I'd rather you have it before you start climbing than during. Should it happen during, stop, don't look down, breath, recover your focus and head back. 
Common questions people ask about Angel's Landing:
How difficult is Angels Landing?
The Angels Landing hike is only about 4-5 miles, but pretty steep and strenuous for most people, especially the last half mile to the top.
How many deaths have been in Angels Landing?
About 20 people have unfortunately died hiking Angels Landing to date.
Is Angels Landing a scary hike?
Most of the Angels Landing hike is amazing and scenic. The last half mile of it is where it gets scary, but also amazing.
Can a beginner hike Angels Landing?
Beginners will likely be able to do most of the Angels Landing hike. The last part of it to reach the summit might be too much for beginners due to the steepness and heights.
3 more safety tips for hiking Angels Landing:
Don't hike this area when there's ice (slippery) or if it's raining (rare but it happens).
Go with other people just in case you need help.
I would also recommend you go early in the morning or off season so you don't get stuck on the hardest part of Angels Landing with a ton of people and lines. Crowded situations in these spots are a safety hazard.
Here is a video showing a first person view of someone doing this hike. If watching it makes you dizzy, scared or worried, then you have your answer: Don't do it! 
And if you are excited about this hike, sure, go for it, but please be careful! 
3 other recommend hikes to see near Angels Landing:
1) If you can't do Angels Landing, then do Observation Point. It'll be a lot easier.
2) Hike the Subway. It's a long walk but it's beautiful.
3) I also recommend taking the time to hike the Narrows (it's a mostly safe and fun hike).
4) Outside these 3 main hikes, also explore the park as there are other many beautiful places to check out there, including the scenic drive.
Any good gear for hiking Angel's Landing? Yes:
Parks and hikes to explore outside Zion National Park:
1) Outside the park, I'd recommend visiting the Mighty 5 National Parks of Utah. You have 5 options in total, including Zion National Park itself here.
2) If you're headed to Vegas after Zion and also looking to do some hikes, see these 10 best day hikes near Las Vegas (one of which is in Zion), but the other 4 are way closer.
3) Do the El Cap hike outside Zion Park. It's challenging but not very well known.
4) And if you plan to explore more of the state, here are the best hikes in Utah to see (including ones in Zion too).