Quality trail shoes don't have to cost so much. That's the most important lesson I learned after getting the Ozark Trail Shoes and in this review, I want to share with you the overwhelmingly positive experiences I had using this product and how it's still in great condition after putting on so many miles.
Basic information on the Ozark Trail shoes (boots):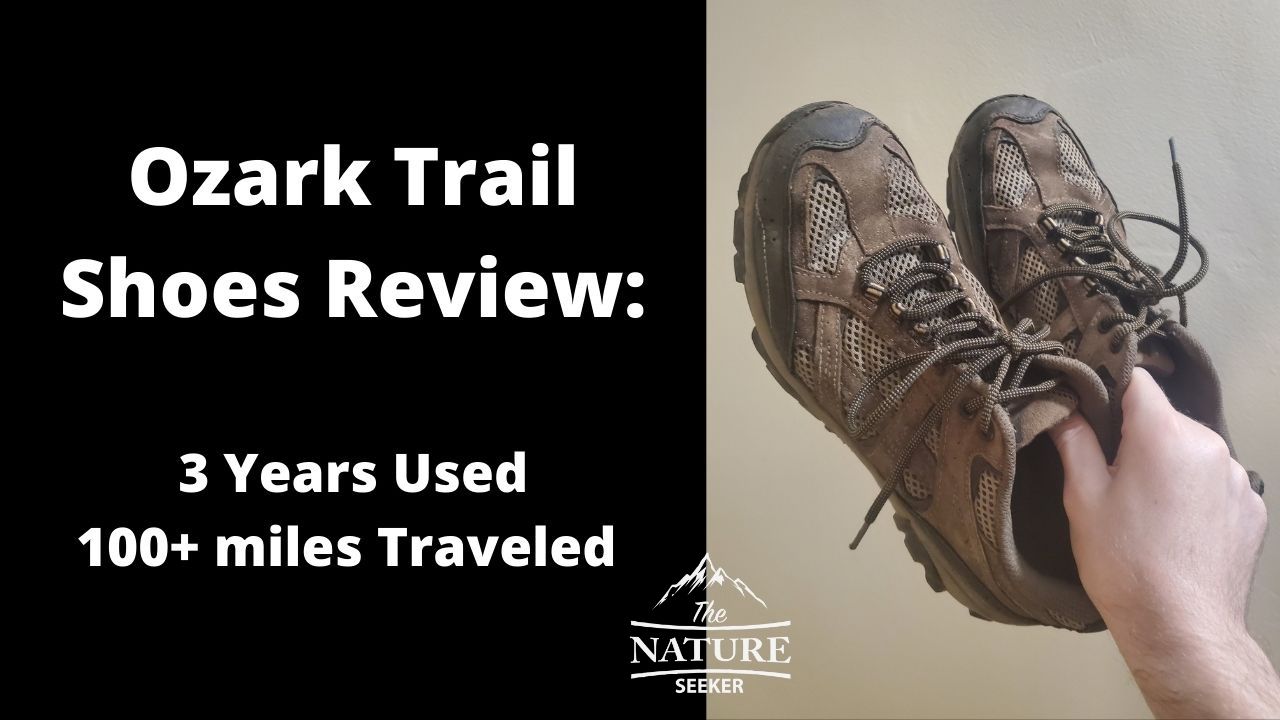 Company: Ozark.
Price: $21.98
Where to get it: Amazon and Wal Mart. Click here to get it from Amazon.
My thoughts on these shoes:
I really love them and use them for most of my hikes today.
They truly surprised me as I never expected them to perform so well and the review below will explain all of the places I've worn them to.
First, here are the quick pro and con experiences I've had with them:
Pros:
Very affordable trail shoes.
Great for trail runs or just regular walks on trails.
Extremely resilient shoes (I'll explain below).
Great for hiking in water (I tested it many times).
Their grip is amazing, even on wet areas.
Long term resilience (I still use the same pair 3 years later).
Way better for slippery rocks than my Salomons.
They're very light to carry.
Cons:
The only thing I dislike is the shoelaces that come with them (they come off a lot, so change them to something better and you're good).
My rating for the Ozark Trail running shoes:

5 stars (easily).
Aside from the shoelaces (which can easily be replaced), these trail shoes are amazing and I will continue to use them for many more adventures!
How are the Ozark trail running reviews from other people?
I never looked at the reviews when I bought this product, but after doing so did some research and found a lot of positive ones (including in the comments below). These trail hiking shoes really are awesome in many ways. I would even say these hiking shoes rival some of my trail running shoes too (although I still think trail running shoes are a better fit for me).
My video review of the Ozark trail shoes:
Prelude: How I got my hands on the Ozark trail shoes.
It was actually a coincidence. I was driving from Las Vegas to Los Angeles on what would become my first official road trip through the Pacific Northwest of the United States.
I had planned on seeing as much of California, Oregon and Washington as possible in 7 days, but I was very under dressed for the trip and the hikes I'd need to do. And so on my way to L.A, I stopped at Wal Mart on the Interstate 15 (one of the most beautiful scenic drives in North America by the way).
The selection of trail running shoes there wasn't grand, but the only one which stuck out as "perfect" for me would turn out to be the Ozark Trail shoes, which looked pretty good, but at about $30, how good could they actually be?
Well because I didn't have much of a choice on selection, I bought them and it didn't take long before I put them on realize that I'd made a good purchase, but just how good it was would need to be tested on the hikes I'd be doing in the next week.
Here's what happened for the next 7 days:
I must have done at least 10 hikes over the 7 days I had traveled on the Pacific West Coast Highway.
About half of them involved hiking through pretty easy areas, while others weren't so simple, and for all of those hikes, I had only relied on these trail shoes.
I estimate I did about 30 miles of hiking in that time, and while the distance wasn't that huge, some of the hikes I ended up doing were very dangerous and I honestly have to say that the Ozark trail running shoes saved me.
Here's just a small documentation of the stuff I did with them:
And this was just for the 7 days. Just wait until I tell you about all the other hikes I'd taken this exact pair on in the following YEARS (we'll get to that soon).
The "incident" that made me appreciate the Ozark Trail Shoes (sneakers):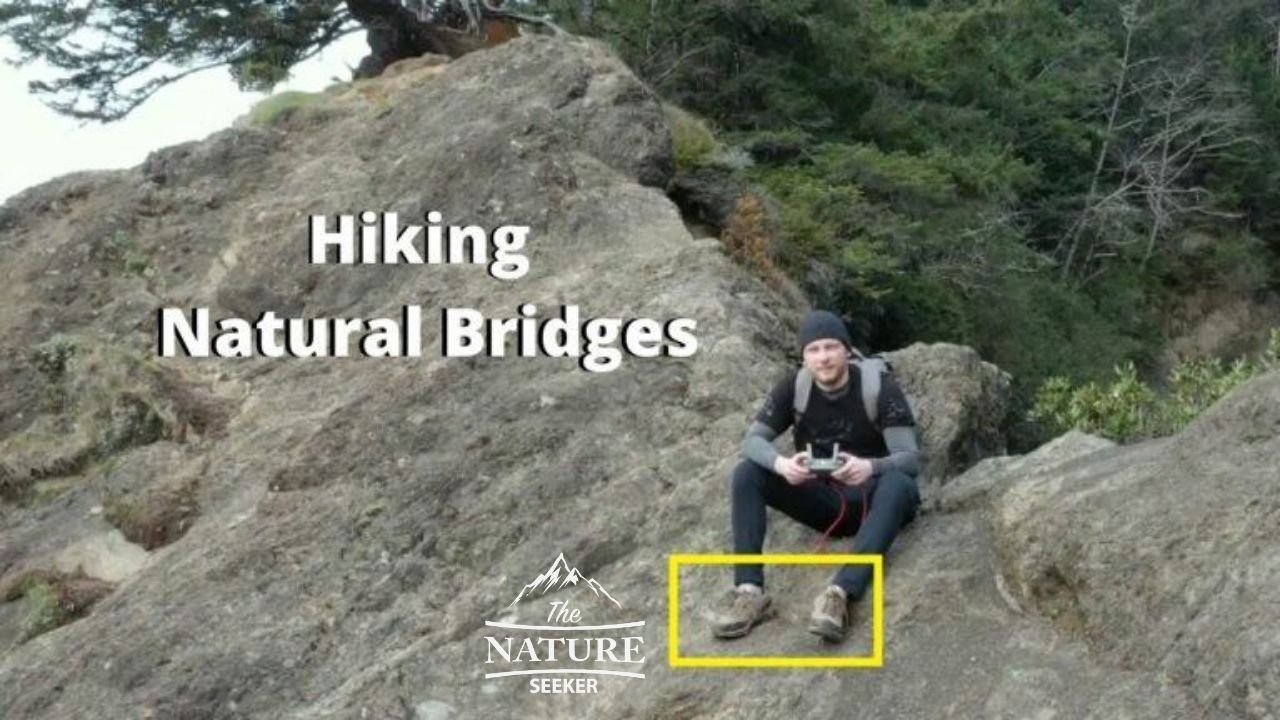 During the Natural Bridges hike which was on the Oregon Coast, I tried to hike down into a very scenic area I'd been looking to explore for years, but there wasn't any official trail there and I had missed the right path 3 times before finally reaching it.
You can see a picture of me in this area to the right (video of the crazy landscape further below). During that time:
I had hiked on a regular trail.
Hiked down and bushwhacked a near vertical hike to the beach.
Hiked down some more steep unofficial trails.
And when I finally reached the Natural Bridges area, I had to hike on rocks, at one point getting stuck in a tight spot where I almost fell, and not because of the shoes, but because I was very nervous and kind of put myself in a tough position.
At NO point in time during these situations did these shoes fail me, and it was on the last area where I thought for sure they would. They didn't and it's mainly due to the grip, traction and steady control they gave me, that I was able to climb out of this area unscathed.
This is the video from that incident/area and you can see me wearing the Ozark Shoes:
A confession:
I'm not going to lie, these shoes saved me in getting there and that was when I truly realized that I'd made an incredible purchase. Every moment that led up to this one, I had been nervous when testing these shoes, mainly because there was always a part of me worrying that because they were cheap, that sooner or later, they'd mess me up.
3 years later, they still have not failed me.
And I'm just getting started with this review of it because I continued to take these shoes with me on just about every road trip and hike I would do for the next 2 years.
Here's where I tested the Ozark Trail Shoes over the next 2 years (9 places):
After having such an overwhelmingly positive experience with them on my Pacific Coast Highway road trip, I decided to start using them more on hikes I would do nearby New York City where I reside, and here is a compilation of places I've taken them on over a 2 year period:
1) Catskills (I've done at least 40 miles with them here).
2) Smugglers Notch and more places in Vermont (I've done about 10 miles here).
3) Green Mountain National Forest and I've done about 2 miles here.
4) Took them on another major Western US Road Trip a year later and hiked a ton of the dessert environment with them, plus revisited the west coast areas again (at least 50 miles of hiking here), including a ton on the Washington Coast such as Cape Flattery (did a lot of hiking there).
5) Did another road trip shortly after in the same areas, but with different people in places like: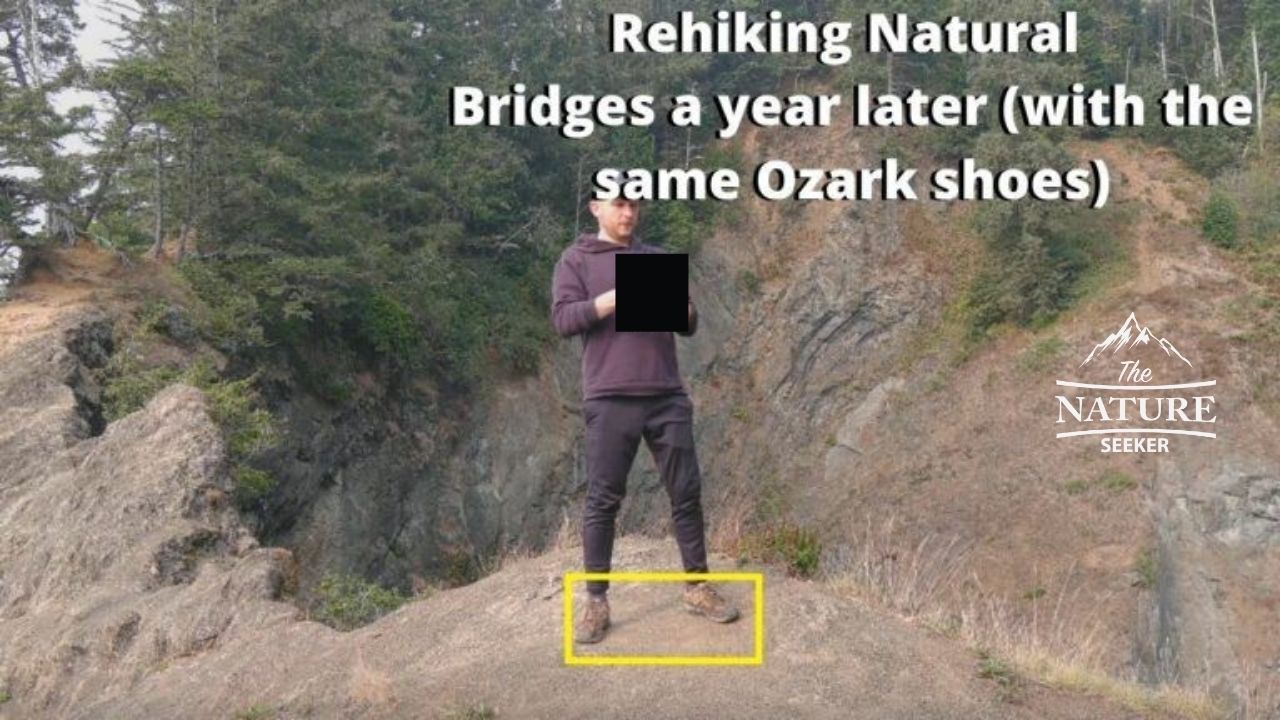 In total, this was easily another 50+ miles added to these shoes.
6) Breakneck Ridge. A very steep but short hike where these shoes were also tested. They owned this hike (as well as other hikes in Hudson Highlands State Park).
7) I've taken them to Vancouver Island on more than one occasion (10 miles of hiking).
8) I've taken them across the Canadian Rockies on a Western Canadadian road trip (easily another 30 miles of hiking there, including in ice cold glacier water).
9) Delaware Water Gap: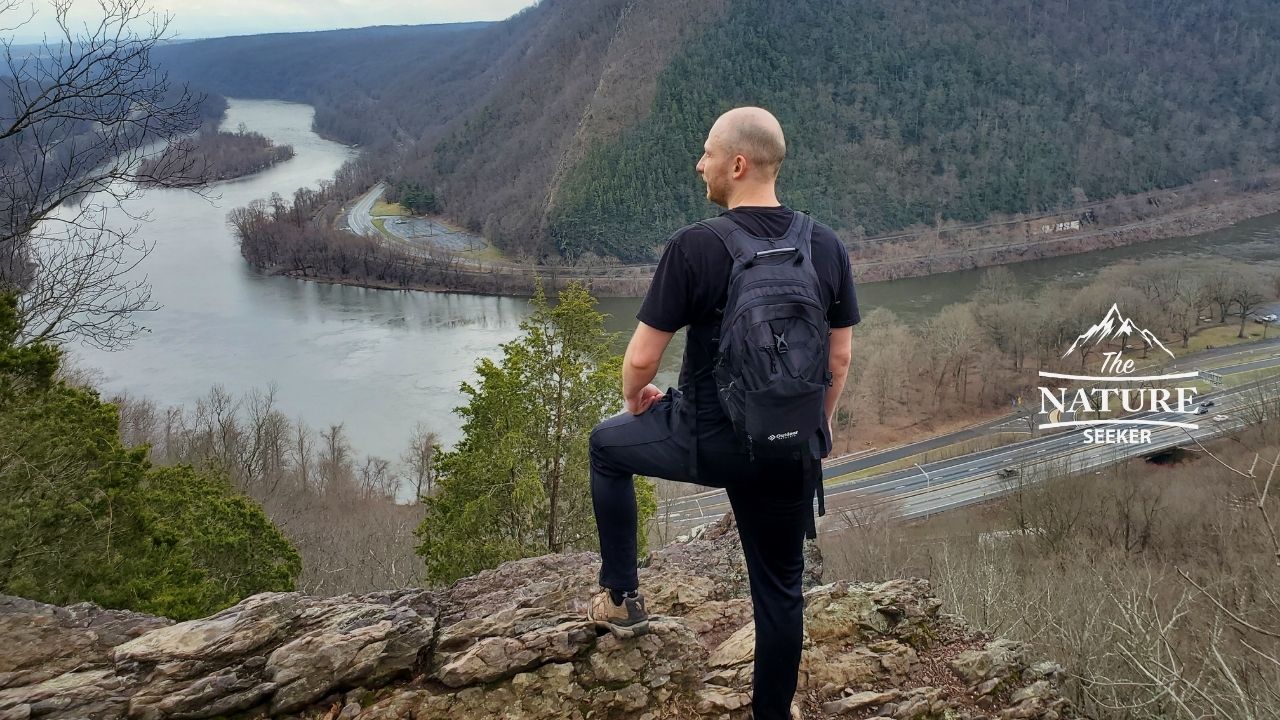 I've worn them when hiking at Delaware Water Gap twice and found them very helpful in the steep hike I did there (Mt. Tammany trail).
And after all of the stuff I've put these shoes through: Sand, water, snow, mud, you name it. It has always come out fine.
I still own the exact same pair to this day and still use it. The short story is: These shoes are awesome.
And that long list I just gave you which easily crosses 200 miles of hikes, is still not all of the adventures I've used these shoes on, and they still operate just as well for me today.
To finalize this review of the Ozark Trail Running Shoes:
I've tested only a few trail running shoes in my life, mainly the Salomon Speedcross 4 (5 now and 3 from previous years), the Merrell Speed Moab and the Ozark trail shoes in this review.
Two of them are considered high end, while the Ozark isn't really. Yet my experiences in hiking some seriously dangerous places with them on proves different.
Aside from the shoelaces that I don't like, I have nothing but good things to say about the Ozark Trail shoes and I highly recommend them, whether it be for simple day hikes, camping, long distance trail runs or more. I did a comparison between hiking shoes vs trail running shoes before and these ones are a contender for why you may want to consider going with the former.
They aren't that expensive, but their value is many times over the price, that much I am 100% confident in saying.