If you (like so many others, including myself) find yourself unable to do the Wave hike in AZ due to its very restrictive permit system, just know that this particular trail isn't the only one of it's kind and there are at least 5 (updated, now 7) that are just as good if not better (and none of them even require permits either).
One of the most important things I've learned through my nature travels in the US is that there are many look alike places out there and even something as "unique" as the Wave isn't really the case. You just have to explore less commercialized areas to find them and I've done that research for you (other blogs simply show you what's near the Wave vs actually showing you hikes that look like it).
So let me show you what (and where) they are (some are close to the Wave, and others are in other states):
Here are the 7 alternative hikes to the Wave (that look a lot like it):
White Pocket (Utah).
Fire Wave (Nevada).
Cathedral Wash (Arizona).
Zebra Slot Canyon (Utah).
John Day Fossil Bed National Monument (Oregon).
New Wave trail (Arizona).
White Wave (near Kanab Utah).
Note: When I started this post, I had 5 Wave hike alternatives. Today that number is up to 7 and these are the closest hikes/trails/terrain in looks that resemble the Wave and in some cases are better looking in my opinion. And the beauty is that none of these hikes require a permit.
You may have to pay an entrance fee in some cases to enter the regions where you'll find these hikes, but overall, there aren't going to be large crowds in these places like you would find waiting in line to try and get a permit to the Wave.
1) White Pocket hike:
Location: Arizona, Vermilion Cliffs National Monument (very close to the Wave).
Family friendly trails? I would say no.
Description: White Pocket is a region of the Vermilion Cliffs National Monument area that has mountains and terrain that very closely resembles the Wave.
If that wasn't enough reason to go there, consider this:
It's also extremely close to the actual Wave hike, so if you can't win a lottery to go there, this is the next best (and closest) hike that is and it's only about 30 minutes away
Just as well, this hike is also FAR less crowded (almost empty), and doesn't require a permit to get to but it is accessible by driving through rugged roads, so you should have an all wheel drive if you go.
Because White Pocket is in a far more remote area of the Vermilion Cliffs, I would recommend being cautious before going here.
Note: Here is an awesome post on other Wave hike alternatives recommend by Tripadvisor users.
2) Fire Wave hike: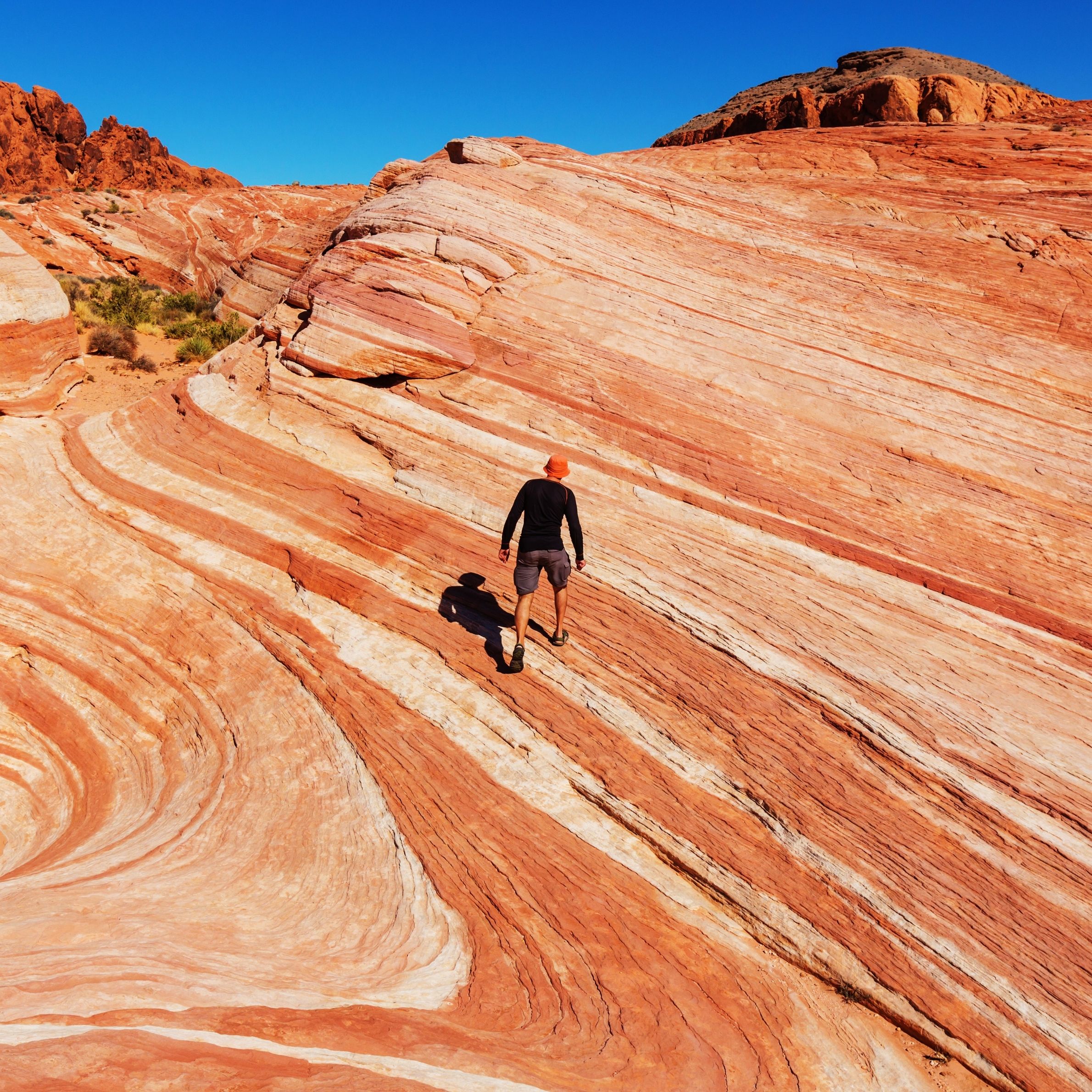 Location: Nevada, specifically Valley of Fire State Park (maybe 3 hours west of the Wave hike).
Family friendly trails? Yes.
Description: The Fire Wave might be the closest look alike hike on this list to the Wave.
It is located in the oldest park in Nevada (Valley of Fire State Park) which is small, but it offers amazing adventures, hikes and scenery, one of which is indeed the Fire Wave hike, that is one of the park's most popular trails (for obvious reasons).
The only thing needed to get into this park (and on this hike) is an entry fee for your car upon entry.
Other than that, there is no permit required to hike the Fire Wave (or any hike in this park to my knowledge).
It's also under 2 miles long and is very easy to hike for most people.
The only thing you'll want to watch out for the animals here and hot weather most of the year (go here in the winter to avoid that).
3) Cathedral Wash: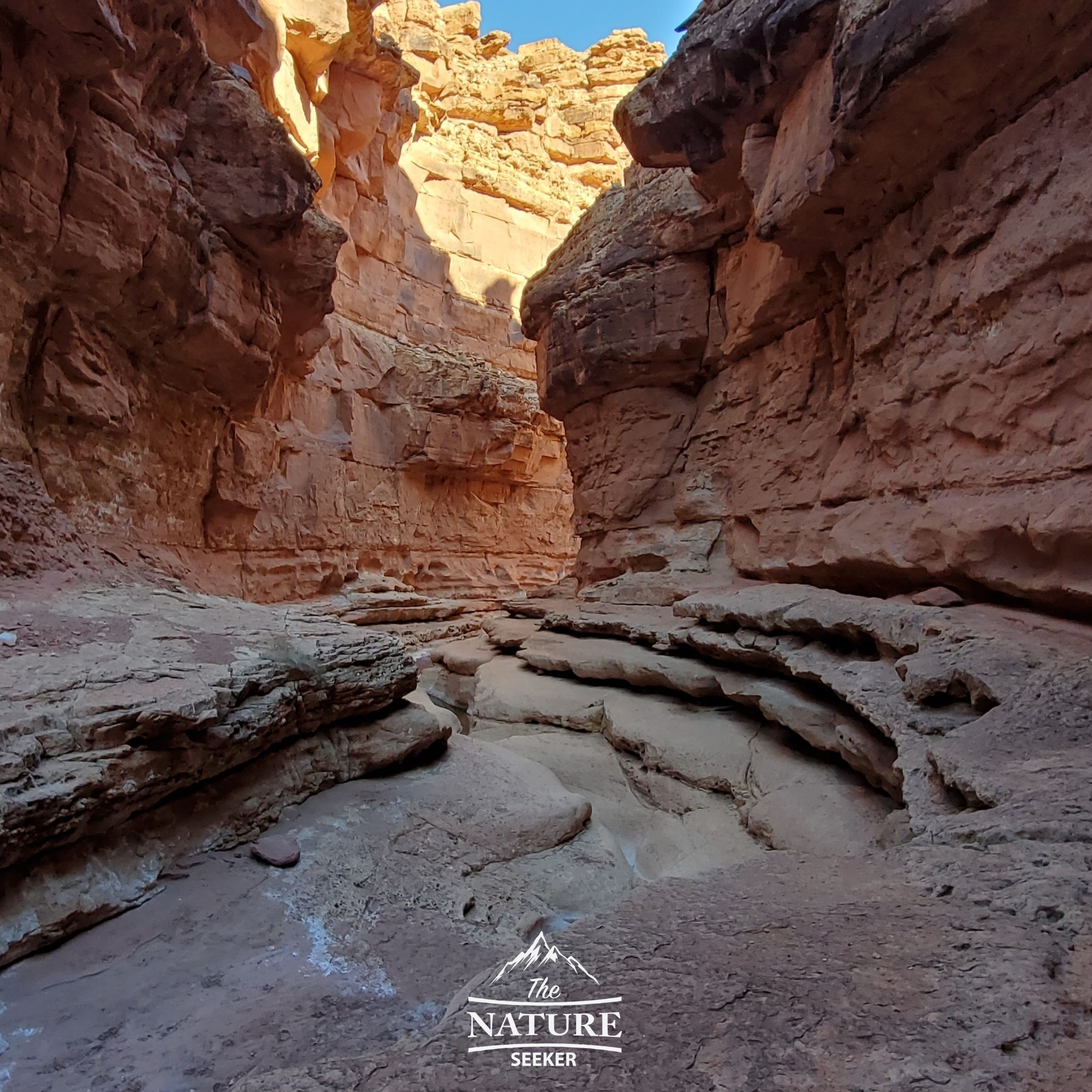 Location: Arizona, also Vermilion Cliffs National Monument.
Family friendly hike? No.
Description: In my opinion, Cathedral Wash is one of the best hikes in all of Vermilion Cliffs National Monument, as well as in all of Arizona State.
It's also a bit challenging in parts, but since we're comparing it to the Wave, the question is: Does it look like it?
In my opinion, the answer is yes if you change the colors of that hike.
I've done this trail and highly recommend it. Like all of the other hikes on this list, it too requires no permit (other than a pass to enter the Vermilion Cliffs), and it's also barely crowded. I only saw 2 people on this trail when I went there.
This hike also changes terrain and by my count, there are 3 different terrain changes as you go through it. The one you see here is the second one which is my favorite and the closest look alike to the Wave.
The hike is 3 miles long in and out.
4) Zebra Slot Canyon:
Location: Utah, specifically Grand Staircase Escalante.
Family friendly hike? No.
Description: Zebra Slot Canyon looks like a slot canyon version of the Wave.
It is a challenging and fun hike you will find within the Grand Staircase Escalante region of Utah, which in my opinion is one of the best parts of that state.
You can see a list that I linked to for what else there is to see, but long story short, this particular hike will take you through narrow gorges/canyons, and sometimes there's even water in there.
If you're into adventurous hikes and want to avoid the crowds, Zebra Slot Canyon is where you want to be.
If you want to find even more challenging hikes like this one, there are 2 others close by called Peekaboo Slot Canyon and Spooky Gulch Slot Canyon, both of which are part of 1 hiking trail that gets very tight in spots.
Additionally, there is also an awesome place called Coyote Gulch in this region I highly recommend checking out if you're more of an advanced hiker.
5) John Day Fossil Bed National Monument: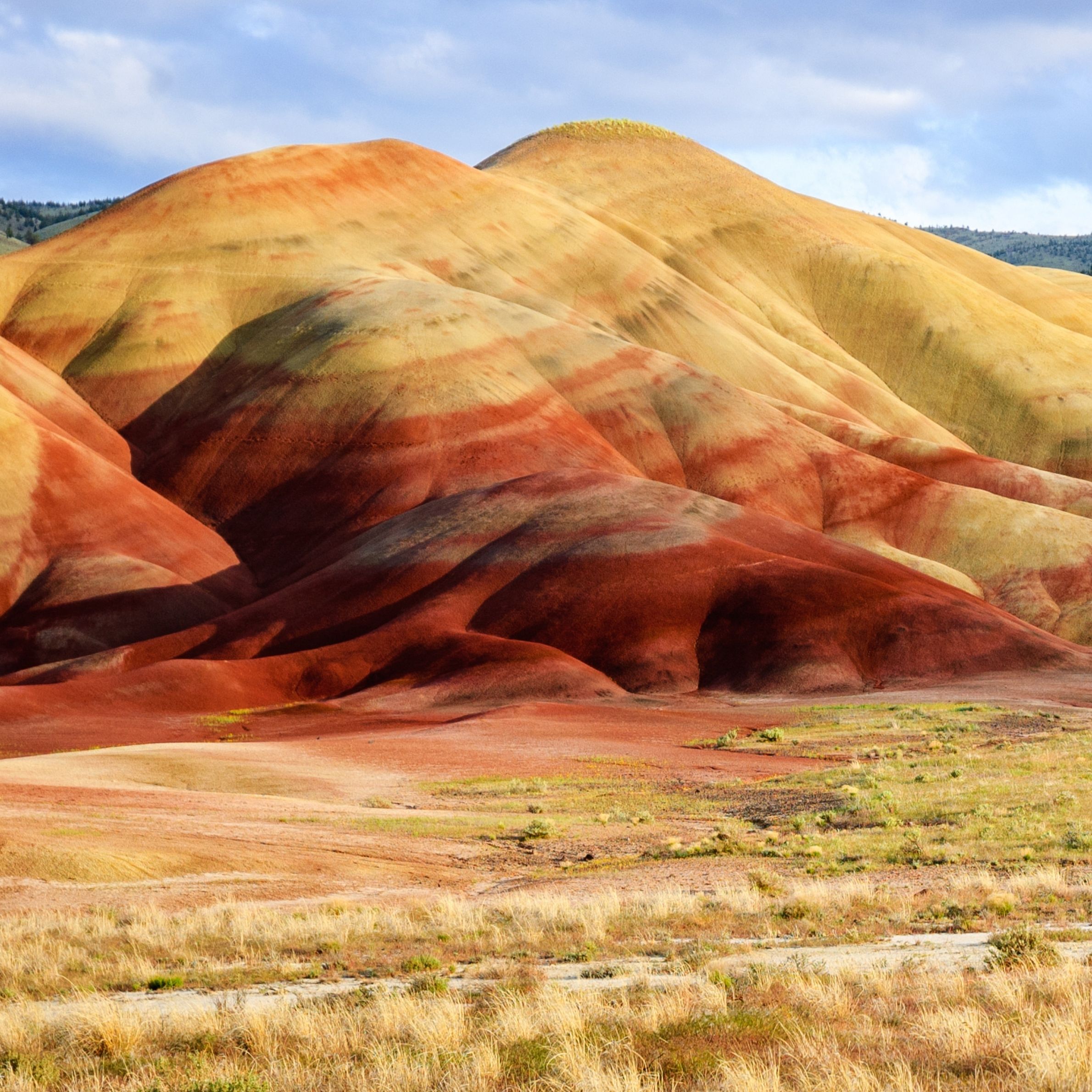 Location: Central Oregon.
Family friendly hikes? Yes.
Description: I never believed Oregon has a place that looks like the Wave, but John Day Fossil Bed National Monument sure does have that same look and feel to it.
It is a national park with mountains (called Painted Hills) that bear a lot of beautiful colors (red and white) that also look a lot like the Wave and even some of the hikes on this list (particularly White Pocket). Another awesome thing is that they also look similar to the Painted Mountains (in Peru).
Out of every option on this list, this particular spot is the easiest to access and hike on.
Not many people know about it because most of the time, tourists focus on the main attractions Oregon has to offer like the many waterfall hikes there, the Oregon Coast, Portland and Columbia River Gorge and many of the hot spring areas in the state (all of which are awesome attractions by the way). But east Oregon also has a lot to offer, and this particular spot is one of them that I would recommend you visit if you're looking for Wave hike alternatives.
Nearby you will also find beautiful parks like Smith Rock State Park (another gem worth checking out).
6) New Wave Trail:
Location: Outside Page Arizona.
Family friendly hike? Not really.
Description: Firstly, I want to thank Kevin Eassa for sharing this location in his video here.
The New Wave Trail is a pretty similar in views to the classic Wave hike, but it's got a bit less color and less detail in the rocks. Never the less, the area is very beautiful and some people might think you visited the official Wave hike after seeing it.
One of the other benefits to exploring this hike is that there is no permit needed (to my knowledge) to access this hike and it's not far from the road in general, although cell phone reception might be bad here.
Either way, for less crowds, less red tape and seeing what else is out there in terms of Wave hike alternatives, this is an awesome one to list and considering it's not far from Page Arizona, it also means it's close to the official Wave and White Pocket hikes, meaning if you can't get the permit to go there, you've got at least 2 alternatives now nearby!
7) White Wave (near Kanab Utah):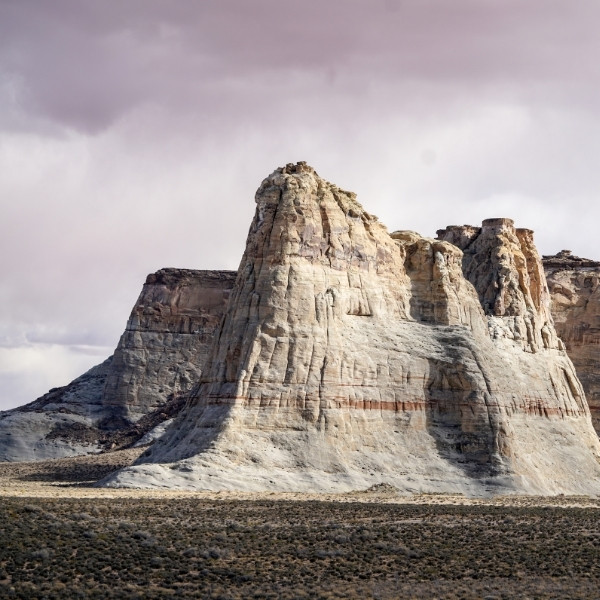 Location: Near the town of Kanab Utah.
Family friendly hike? No, it's pretty long and difficult at about 8 miles (but amazing).
Description: After doing a post about the best things to do in Kanab Utah, I discovered that one of the best gems near that town happens to be a hike that is literally a Wave look alike but is completely made up of white rock.
Yet the same wave elements you see in all the other alternatives on this list are present there.
What's more is that this hike is one of many amazing areas near the town I highly recommend you explore and on top of that, they are all so close to each other than if you go, you can easily explore this and the tons of other amazing hikes and trails within a few days, all while enjoying staying in Kanab, Utah.
I'm so glad I discovered this hike exists and when it comes to logistics, if you can't do the Wave hike, go up 1 hour to Kanab and try this one instead.
More recommendations from other users (alternatives to the Wave):
I'm always up for learning what others recommend about this topic, and one of the top ones is a post here on Tripadvisor where similar Wave alternatives are recommended, but there's 200+ comments, so you may find even MORE alternatives there!
Is hiking gear needed for these Wave like hikes? Yes:
Common questions about the Wave hike:
How difficult is the hike to the Wave?
It's a moderate and above level hike for most people and it takes about 3-4 miles to reach it from the trailhead.
How long is the Wave hike in Arizona?
6-7 miles total. Most of the hike involves walking to the actual Wave part.
Why is the Wave hike in Arizona famous?
Because it is very beautiful and has a lot of people sharing it on social media.
Can you visit the Wave in Arizona?
Not without a permit or winning a lottery to get that permit.
More hikes like the Wave to come!
One thing I can tell you for sure, it's that the regions near the Wave (in Utah and Arizona) have similar terrains and that makes it very likely to find hikes like the Wave in more than just the areas I shared on this list.
If you're someone who knows about these other spots and don't mind sharing their names, I'd love to hear about them below!