The first time I saw what the best things to do in Eastern Oregon were, I was blown away by how incredible the nature there was. In fact, I couldn't believe that this state had such amazing spots, but there are 15 places there that I highly recommend you visit which I'll show you in this post (I'll include a map to all these places below).
I think it's safe to say that when people hear about Oregon and nature, 90% of them think of the Oregon Coast, which is indeed stunning and I have explored it numerous times, but when I started exploring central Oregon a bit more and started learning about what the eastern region of this state held, I just knew it was a new region I needed to explore.
Here are the 15 best things to do in Eastern Oregon: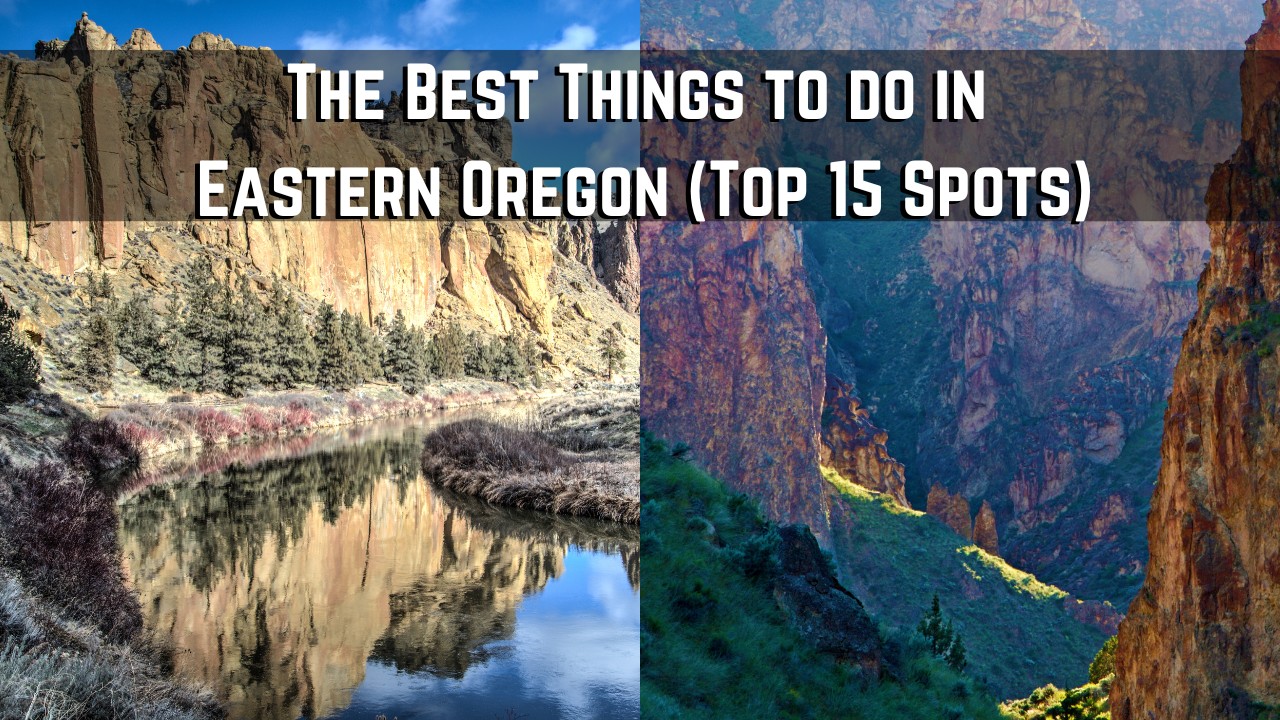 Explore Alvord Desert.
Wallowa Whitman National Forest.
Steens Mountain Wilderness (great hiking trails).
See Painted Hills (John Day Fossil Bed National Monument).
Smith Rock State Park.
Cottonwood Canyon State Park.
Leslie Gulch.
See Malheur National Forest.
Umatilla National Forest.
Hike East Eagle Creek.
Ochoco National Forest.
Goose Lake (Oregon side).
Newberry Volcano.
Joseph Canyon.
Owyhee Canyonlands.
Most of Eastern Oregon is a desert (especially the south eastern side), but a very beautiful kind of desert. While there are few towns and real major cities (other than Boise which is in Idaho), the best things to do there are to explore the nature areas and that's exactly what the list here shows you.
The best way to explore these areas:
If you're planning a visit by plane, land in Boise (Idaho), Reno (Nevada) or Portland (Oregon) and then drive to this area (you're looking at 3-5 hours of driving from any of these airports to the closest destinations on this list but these are the "closest" cities with major airports where you can rent a car (ideally a 4×4) to do a road trip to these places in Eastern Oregon.
1) Alvord Desert: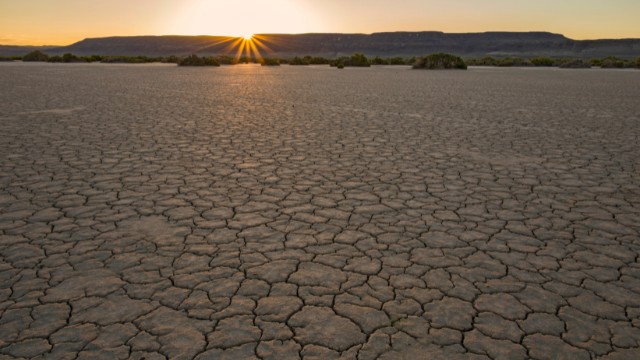 Location: South eastern Oregon.
Description: If someone showed you a picture of Alvord Desert, you would probably guess that it was taken somewhere in Nevada, Arizona, Utah or another place with a desert landscape. Most people would have no idea, nor would they believe that this place is actually in Oregon. What makes Alvord Desert so amazing is that it's a large desert plain which you can drive on, stay at (camping), and get amazing photos of sunsets from. There is one major campground there with even hot springs (and it happens to be one of the best hot springs in Oregon).
2) Wallowa Whitman National Forest:
Location: North eastern Oregon.
Description: Wallowa Whitman National Forest is one of the largest forest regions in Oregon where you can find tons of amazing hikes (easy ones included), a lot of campgrounds, alpine lakes, and overall incredible mountain views at. My personal recommendation is that the best thing to see in this area (for a first time visit) is Wallowa State Park which in my opinion is one of the best state parks in Oregon. A good hike to try there is Wallowa Lake trail there.
3) Steen Mountain Wilderness: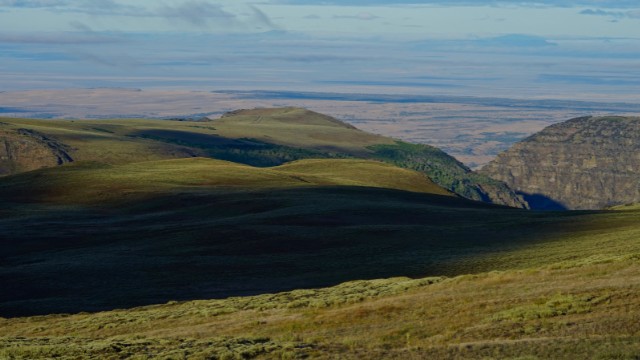 Location: Eastern Oregon (central area of the state).

Description: Steen Mountain Wilderness came up very often for me when I was looking for the best places to see in Eastern Oregon and after seeing the reviews, the photos and descriptions, I absolutely agree that this place needs to be on this list.
This area has amazing mountain ranges, more alpine lakes like Wallowa National Forest above, but a great feature of this area is a long scenic drive you can do through the Steen Mountains (ideally bring a 4×4). And of course, it's a great place to enjoy camping and hiking at.
4) Painted Hills:
Location: In a place called John Day Fossil Bed National Monument (central east Oregon).
Description: One can argue if this place is technically in Eastern Oregon or not, but it's just so beautiful that even if it isn't, I don't care, it needs to be shared on this list! I learned about this place after doing research for the Wave hike alternatives which happens to be one of the best hikes in Arizona and in a completely different state.
Yet the beauty of Painted Hills deserves to be in a top spot to see not just in Eastern Oregon but the entire US (maybe the world too). It's basically hills covered in different colors but the scenery is just incredible. There are amazing hikes like the Red Hill and Leaf Hill trails to explore this place from, but also easy to access spots in general like the Painted Hills Overlook to check out this place.
5) Smith Rock State Park (an east Oregon gem!):
Location: Also central east Oregon (close to Bend city).

Description: This is one of the parks I explored that made me want to see more of East Oregon. Smith Rock State Park is an incredible, yet small park with tons of activities you can do for a whole day, if not several days (2-3 is enough to see all the best places in this park and try all of the top activities). I personally did a walk around the park, hiked to the top and that was still nothing compared to all the other things I could have done in Smith Rock if I stayed longer and it is a park I will go back to one day. My goal is to see this place before sunset next time I go.
6) Cottonwood Canyon State Park: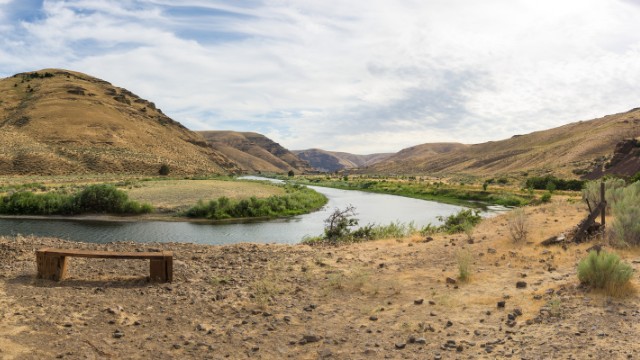 Location: Not far from the Columbia River (eastern Oregon).

Description: In my opinion Cottonwood Canyon looks a lot like Capitol Reef National Park which is in Utah and just a quick note on that, that part is one of 5 other national parks in the state (the Mighty 5) and I've also done posts on how to plan a Utah Mighty 5 road trip itinerary on that.
But getting back to Cottonwood Canyon, it's like one of those parks but with more grass and trees. The reason I even mentioned Capitol Reef is because I found that park to be astounding and from the moment I first saw Cotton Canyon State Park, I couldn't believe that it was actually in Oregon, and a state park at that! You can do a lot in this park include scenic drives, hikes (of course), kayaking on the John Day River (or hiking by it) and much more.
7) Leslie Gulch: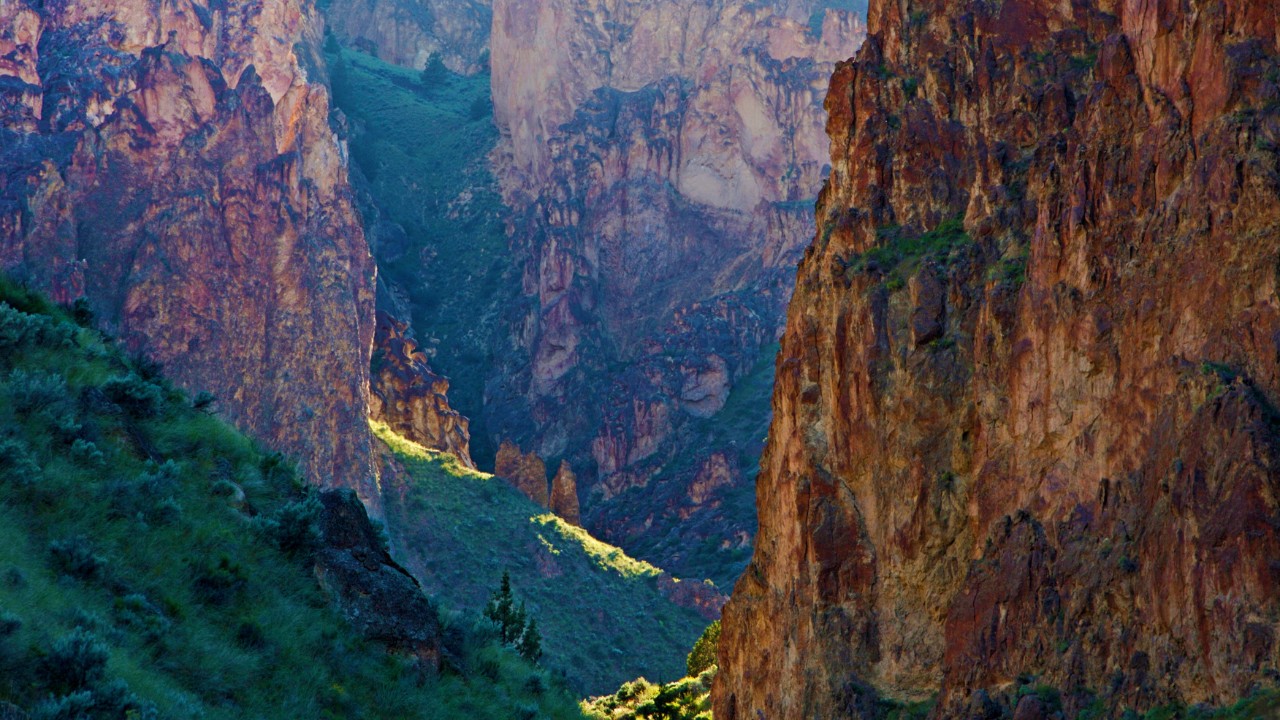 Location: Eastern Oregon (2 hours from Boise).

Description: If there is one place in all of Eastern Oregon I like more than anything else on this list, it's Leslie Gulch. It's a desert drive mixed with hiking trails all over and an incredible experience in general. Surprisingly Leslie Gulch, despite how beautiful it is, is actually not as well known because most people who visit Eastern Oregon typically see the more official spots (on this list included). Yet Leslie Gulch is just unbelievable and an area I mistook for places I saw in Utah and Arizona when I first saw it (like Alvord Desert, but this place is much more beautiful, with more to do).
8) Malheur National Forest: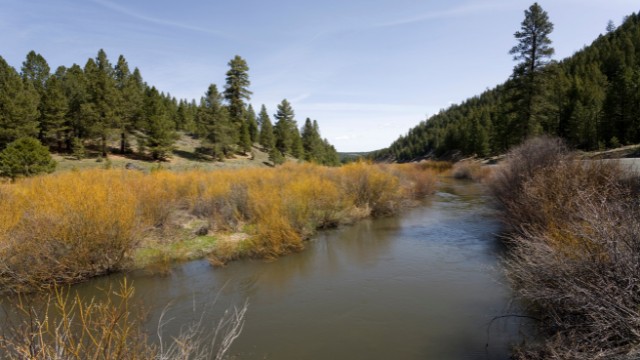 Location: Desert area of Eastern Oregon.

Description: If you're the sort of person who loves camping, remote drives and being very far from people, then Malheur National Forest is probably the best place for you to see in Eastern Oregon. And obviously on top of that you also get to be in an amazing nature area with many mountains, lakes, awesome hikes and much more. There are a lot of remote roads in this area so if you plan on coming here, absolutely make sure you know where to go, expect very bad phone reception and just know how to not get lost in the woods.

9) Umatilla National Forest: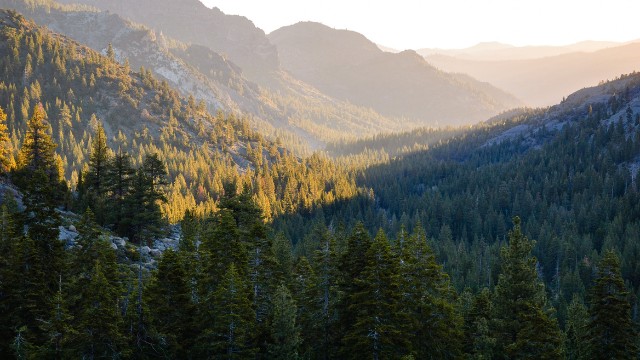 Location: Not far from the La Grande Oregon.

Description: Umatilla is basically as good as the Malheur National Forest area in terms of hikes, camping and adventures, but it might be a bit easier to access than Malheur because it's closer to more towns and main roads like Interstate 84 which I believe is one of the best Oregon scenic drives you can do.

It's tough to find official trails in this area other than the Frazier trail (consider trying to use Alltrails for this). Another popular activity for exploring this spot is ATV and Dune Buggy riding and there are many miles of remote roads to explore in this national forest with them.
10) Explore East Eagle Creek:
Location: North eastern Oregon.

Description: East Eagle Creek is a amazing hiking trail that is actually south east of the Wallowa Whitman National Forest but I had to include it separately because of how amazing this trail is to explore on it's own. What you're looking at here is an 8 mile trip which takes you through several Wallowa Mountains and to an alpine lake, and along the way incredible views, some of which make you think you're in Yosemite National Park (because there are several mountains that have the same white rocks you see in Yosemite) and a few spots that look like you're in Glacier National Park too (especially the lake area).
Note: There is another popular Eagle Creek trail in Oregon but it's located in the Columbia River Gorge area.
11) Ochoco National Forest: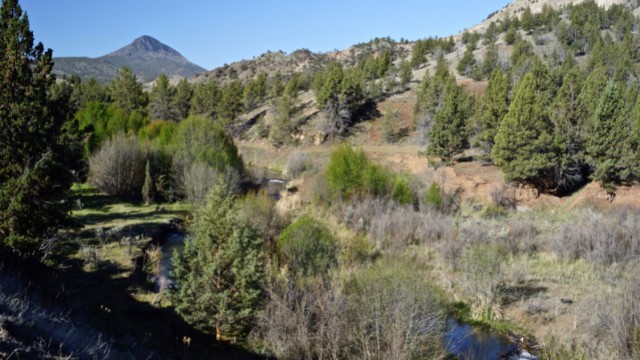 Location: East of a town called Prineville, Oregon.

Description: Ochoco National Forest is pretty popular for camping and also doing ATV riding, but there are more known about hiking trails here that are stunning including the Lookout Mountain trail (very popular) and the Baneberry Trail (easier, but still very scenic) to explore and get some great experiences from. At the same time this place is great to check out if you're planning to see Painted Hills and it's only about 1 hour away (north east of this area) so you can tie in a day visit to this forest and then check out Painted Hills (I'd recommend seeing that after since it's more beautiful).
12) Goose Lake (currently dried up):
Location: South east Oregon.
Description: This lake divides Oregon and California and while a large section of it is in California, you can see a lot on the Oregon side of this. There's cliff diving, camping and stargazing which is actually a very popular activity here. There are also good attractions nearby including Crane Mountain which you can drive or hike up to see a great view of Goose Lake, the town of Lakeview to stay at and the Warner Canyon skiing area.
Note: Goose Lake is known to be completely dry certain seasons (after summer usually). The point is before you go here, check the conditions (if you're aiming to swim there). Either way, it's still a beautiful place to visit even it's dried up.
13) Newberry Volcano: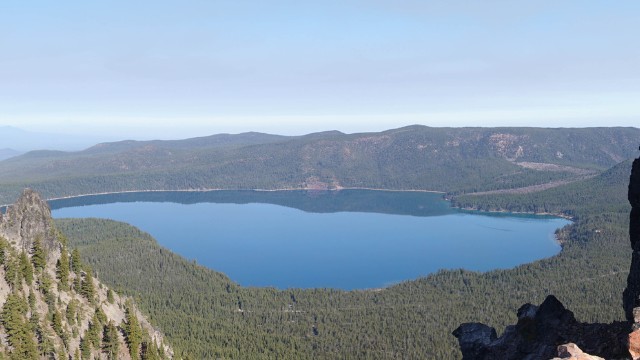 Location: Basically in between west and east Oregon (more on the eastern side).

Description: I had no idea that you can find this kind of volcano in Oregon (it's actually a caldera) and on top of that, this place is amazing for things like:
Hot springs exploration (Paulina Hot springs).
Great hikes (Paulina Peak and Big Obsidian Flow trail).
Camping.
Boating (2 lakes).
Staying at resorts (East Lake Resort).
Amazing waterfall hikes (including water slides). I'm even going to include this place in my list of the

best Oregon waterfall hikes

.
14) Joseph Canyon: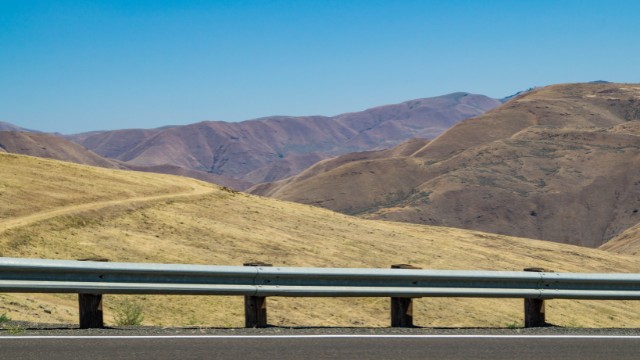 Location: North Eastern Oregon, close to Enterprise.
Description: Joseph Canyon is mostly good for driving past as it has an amazing overlook right on the road (route 3). It's good to check out if you're visiting from Enterprise and going to Washington but if you're coming from WA and you're looking for more spots to see, then first stop at this overlook, then head to Enterprise, then west to Portland so you can see Columbia River Gorge. Aside from this being an amazing overlook, you can also do hikes there, but there are very remote drives involved to do that, so again, 4×4 vehicles are recommended and of course knowing how to navigate!
15) Owyhee Canyonlands: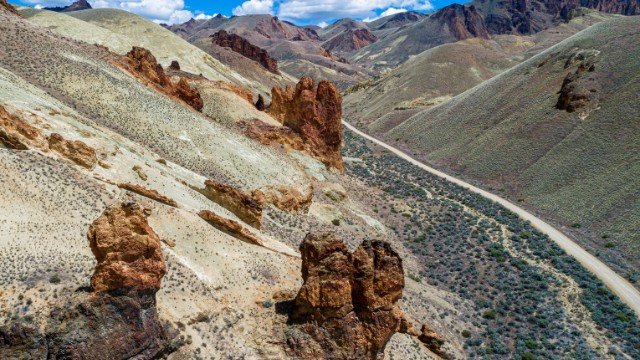 Location: Eastern Oregon, same region as Leslie Gulch (closest city is Marsing Oregon).
Description: I originally thought that Owyhee Canyonlands and Leslie Gulch were in the same area and while they are in the same region , they are 2 different spots (3 hour drive from each area) and both are incredibly beautiful. For Owyhee Canyonlands, you are looking at an amazing place to camp, fish, hike, find waterfalls, trail run through and boat on and with similar experiences you'd have in other beautiful places on this list like Cottonwood Canyon State Park.
If you plan to explore Leslie Gulch, I think you would be missing out if you didn't add Owyhee Canyonlands to your itinerary too! And since I mentioned earlier how one of these Eastern Oregon locations reminded me of a park in Utah, I also want to mention that Owyhee Canyonlands reminds me of a place called Canyonlands National Park too, which is also in Utah.
Popular questions about exploring these best places in eastern Oregon: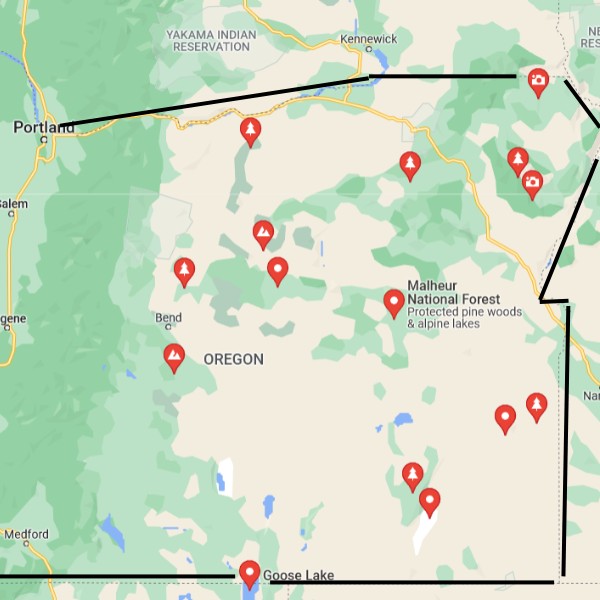 What is the best time of year to visit Eastern Oregon?
Anytime after May through October is generally the best time to check out Eastern Oregon.
Is Eastern Oregon pretty?
Yes, there are many places in Eastern Oregon that are incredible beautiful including Owyhee Canyonlands, Smith Rock State Park and Painted Hills.
What is Eastern Oregon known for?
Eastern Oregon is mostly known for having beautiful desert areas that are as good as the nature you see in the southwest states.
Other things to explore in Oregon:
Aside from the above things to do in Eastern Oregon, I would obviously recommend you see my post on the

best places to visit on the Oregon Coast

.
Another major area that is close to Portland I recommend seeing is Columbia River Gorge.
I have also included other spots above that I've written posts on for more ways to explore this amazing state and if you have any personal recommendations on what to see in Eastern Oregon, please share the locations below if you don't mind!