Although I had a few hours to spend at Smith Rock State Park, I was totally blown away not just by it's beauty, but also by all the things you can do there and in this post, I'd like to share 11 of them.
Here are the 11 things to do in Smith Rock State Park:
Do the full Smith Rock Summit Loop hike (north part).
Do the shorter Smith Rock loop (south end).
Rock climbing.
Picnics.
Fishing.
Camping.
Mountain biking.
Stick around for the sunsets and sunrises.
Hike up Misery Ridge and find Monkey Face Rock Formation.
Kayak the river around Smith Rock.
Tight rope walks.
These 10 things to do in Smith Rock State Park list is perfect for kids, families, climbers hikers and trail runners like myself, because there many adventures available for people in any one of these categories. The point is, if you love nature, you are going to love this park.
Quick information (FAQ) on Smith Rock State Park: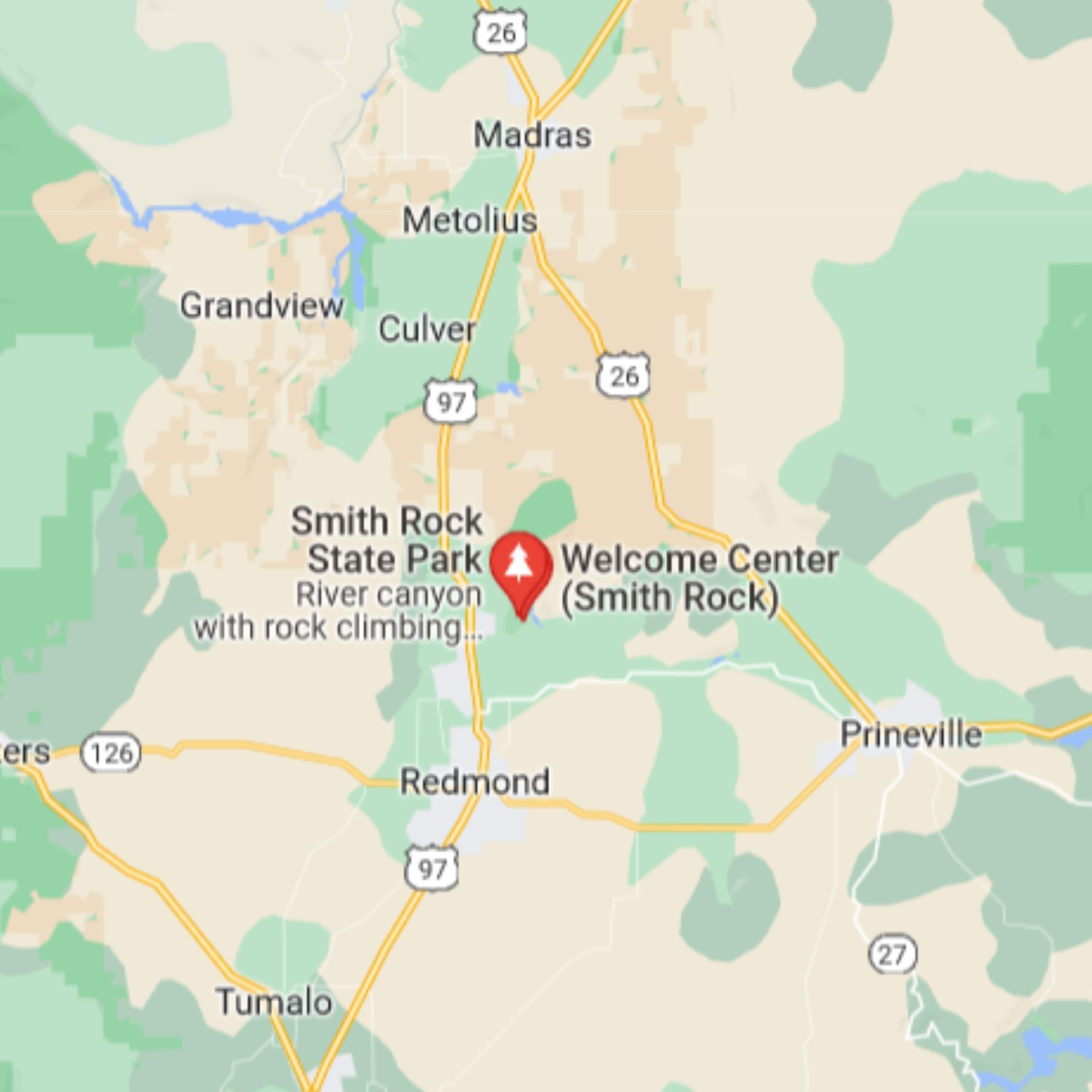 How much does it cost to get into Smith Rock State Park?
It's only $5 to access Smith Rock State Park and you can buy passes by the entrance of the parking lot there.
Are there bears in Smith Rock State Park?
No, it's highly unlikely that you'll see bears at Smith Rock State Park. Be aware that there are snakes there though.
Can you see Smith Rock without hiking?
Yes you can get great views of Smith Rock and the park in general from the parking lot area. There are several paths you can walk on without hiking down into the area itself.
What town is closest to Smith Rock State Park?
The closest town to Smith Rock would be Terrebonne but the more major town after that would be Redmond.
Can you take dogs to Smith Rock?
Yes you can bring dogs to Smith Rock, but leashed.
1) Do the full Smith Rock Summit Loop hike (white, north part):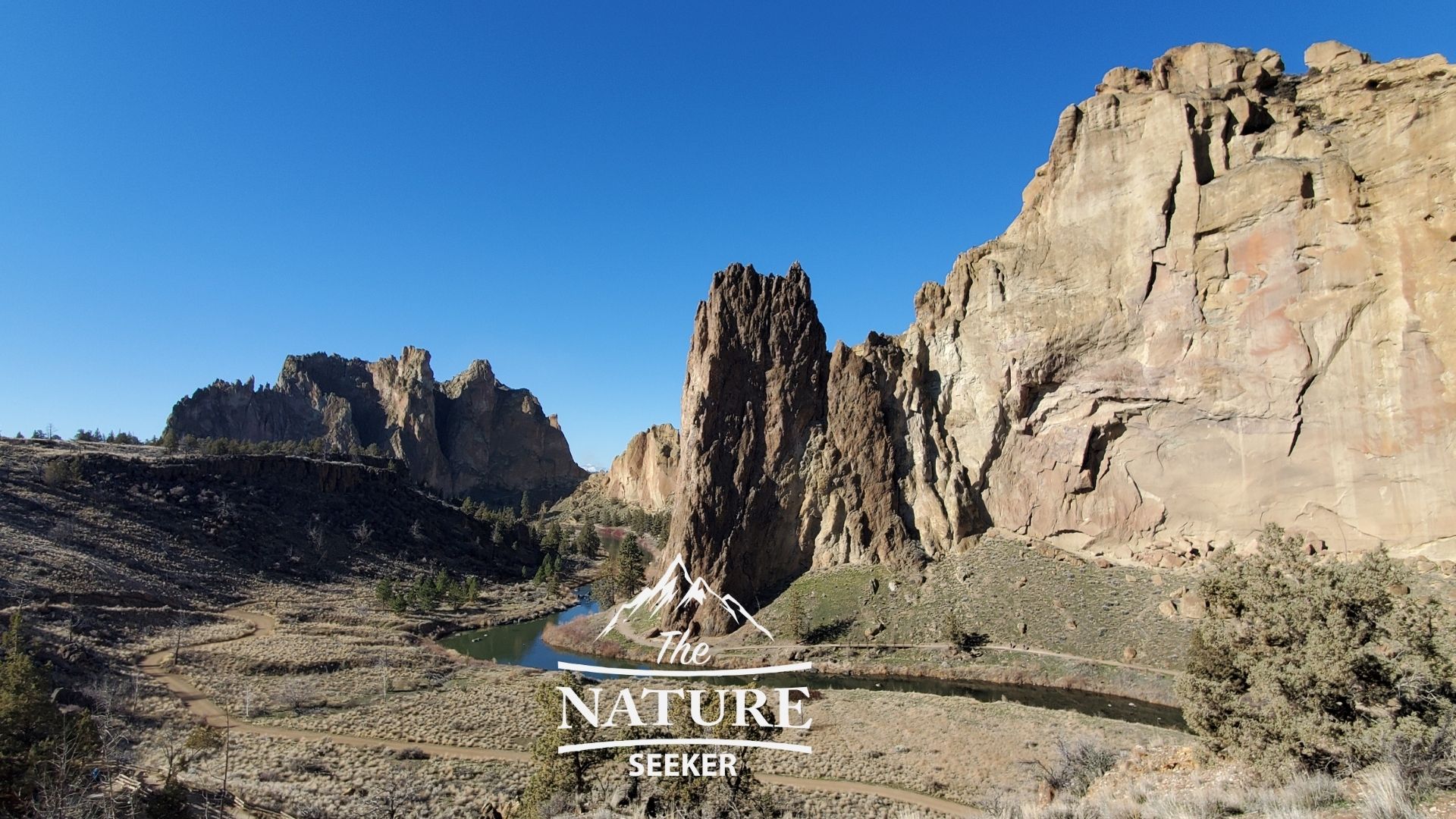 If you're looking to do a challenging hike and check as much of the park as possible, the Smith Rock Summit Loop hike may be just for you.
It's a 7-8 mile look hike that has you exploring the north end of the park. The following directions are for doing this trail in the clockwise order (you can choose to do this backwards).
It starts at the Canyon Trail (where most people start to enter the park).
Make a right once you pass the river and start on the Misery Ridge trail.
This will take you to the top of the park from the southern end, but then back down.
You will make a right on Mesa Verde trail and continue to Summit Trail.
Follow that for several miles to Burma Road.
Burma Road will meet Wolf Tree Trail and take you back to the start (completing the loop).
This is not an easy hike, especially when you're on the Misery Ridge trail (having been on it, I can tell you it's tough), but it is a great way to get further into the park, get better views of the top spots and also avoid most of the crowds.
2) Do the shorter Smith Rock loop hike (

red

, south end):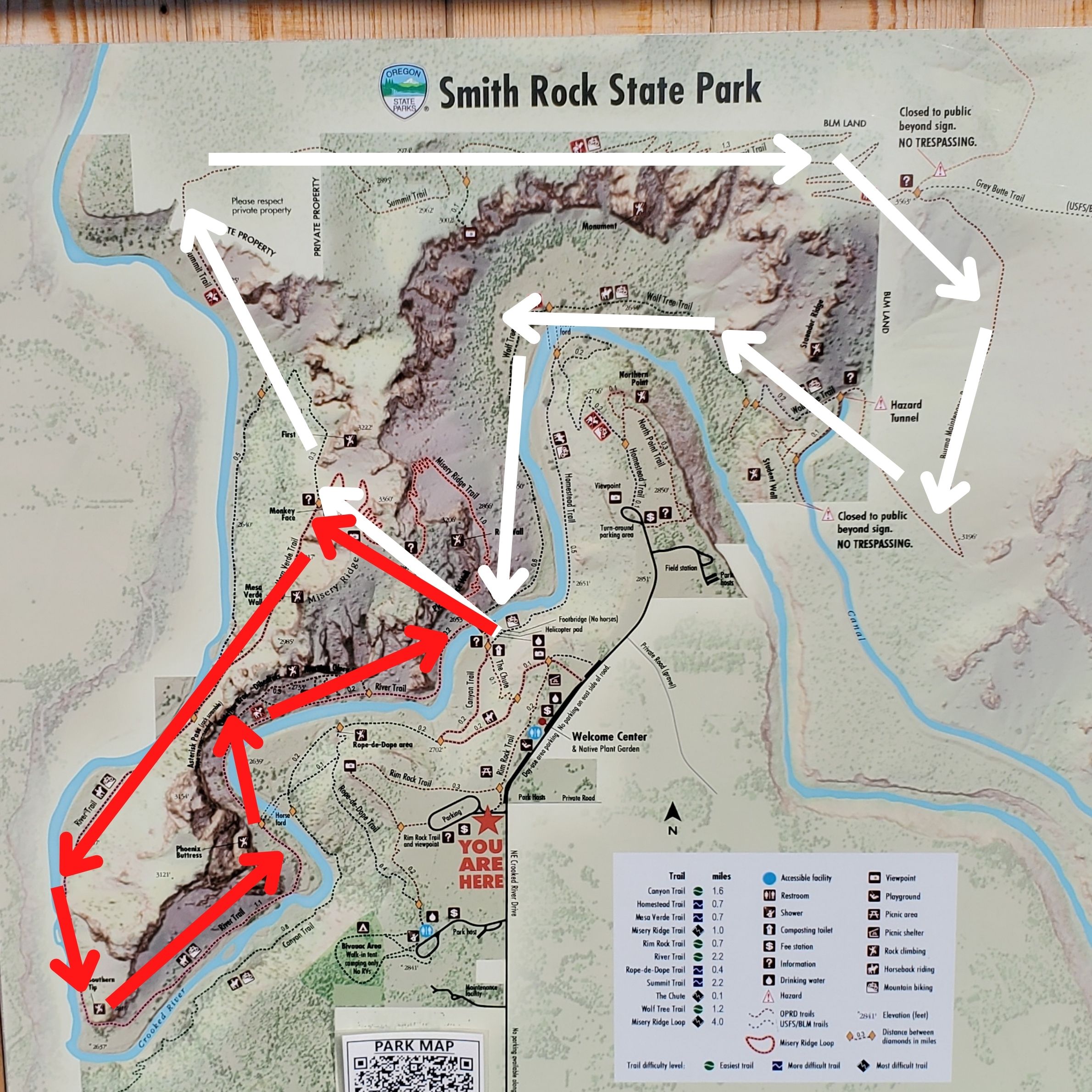 This is the trail I personally did the day I came here (marked in red on the map, white is the north trail).
It's about 5 miles long, and is a great way to get some great views of the park, also summit it and really enjoy yourself if you only have a few hours to spend here.
Here is how it works (counter clockwise trail):
You start at the Canyon Trail (1/4 mile).
You also go up Misery Ridge (1/2 mile).
You turn left on Mesa Verde trail and walk around the southern part of the park through the "River Trail" (3 miles).
The River trail will take you around the park and back to the Canyon trail.
Note: You can combine both the north and south loop trails into a FULL loop around the entire park, but this would make for a 12+ mile hike.
You can use this map I provided for reference.
3) Rock climbing: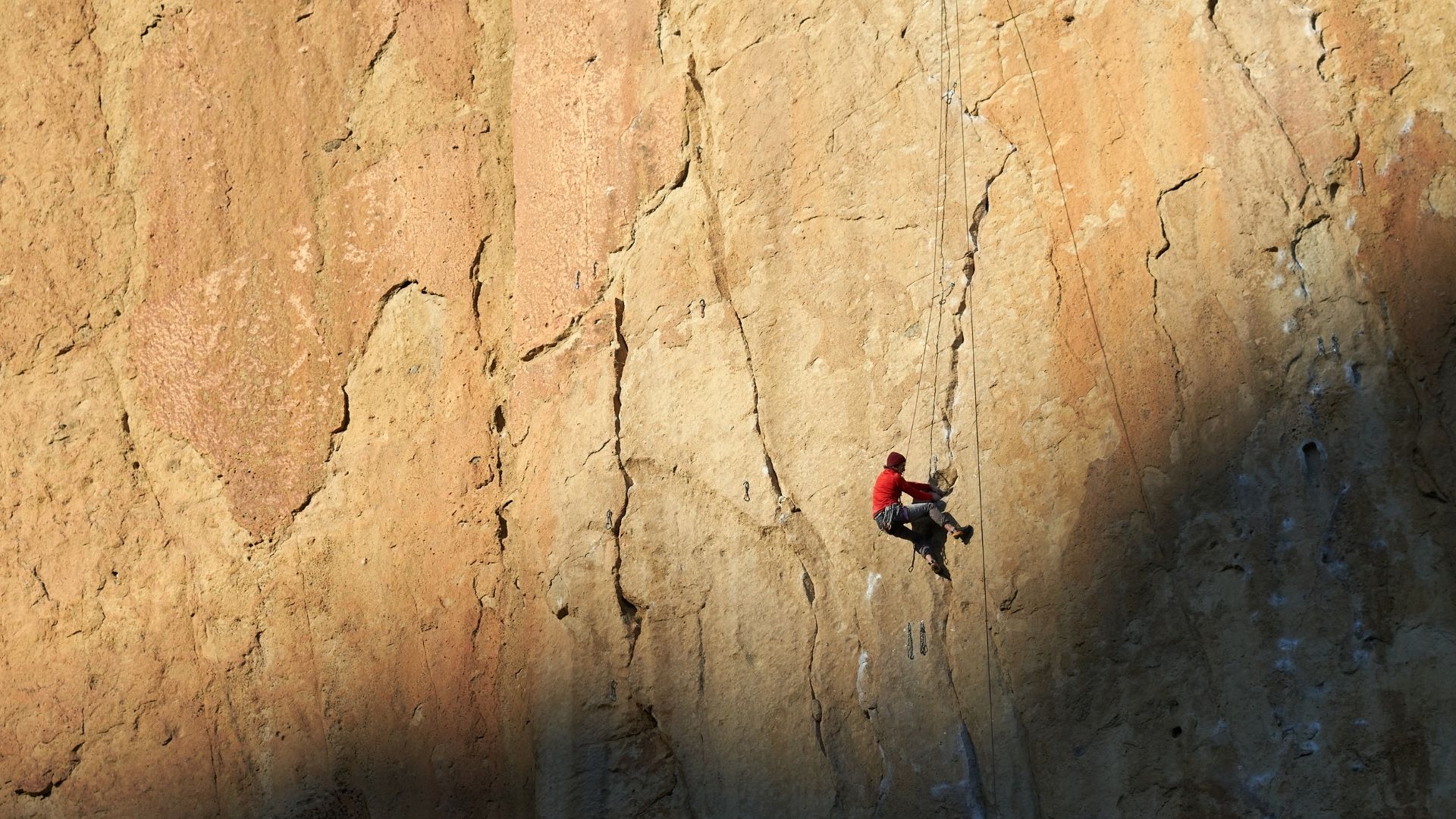 I was very surprised to learn that Smith Rock State Park is a very popular spot for rock climbing and saw many people doing it while doing the south loop hike.
There are many areas in this park where rock climbing is permitted and on the day I was there, not only were many rock climbing areas filled up, but there were also large crowds observing the people (maybe even those waiting for their turns). In any case, I enjoyed spectating this (definitely not doing that!).
If you're into rock climbing and scenic views, Smith Rock State Park is the place to be for that (if you're in the Bend, Oregon area that is).
4) Picnics:
Yes picnicking is also a popular activity in this park.
I passed a few places where people were enjoying that, but to me the best one was at the summit of the southern end of the park when I got to the top area of the Misery Ridge trail.
There are great viewpoints of the park from there (360 degree views) and large, flat rock surfaces to enjoy a nice picnic here (think of that as a reward for making it up there).
5) Fishing:
Fishing is another hot activity in this park. I only saw a few fishermen when I was there, but the views, mixed with the peacefulness of this park (other than near the parking area and crowded) spots, makes this place very fun for fishing.
There are plenty of spots around the "Crooked River" to do this which is the main river encircling Smith Rock State Park.
6) Camping:
There is at least 1 official camp site in the park, but I noticed that another way people camp here is within their cars.
The place I left my car at was a very packed parking lot and there were many people and cars there that were camping inside their vehicles.
Apparently this is a very popular thing to do here. Do note that to park anywhere in Smith Rock requires you pay for either a day pass or higher tier parking depending on how long you're staying.
7) Mountain biking: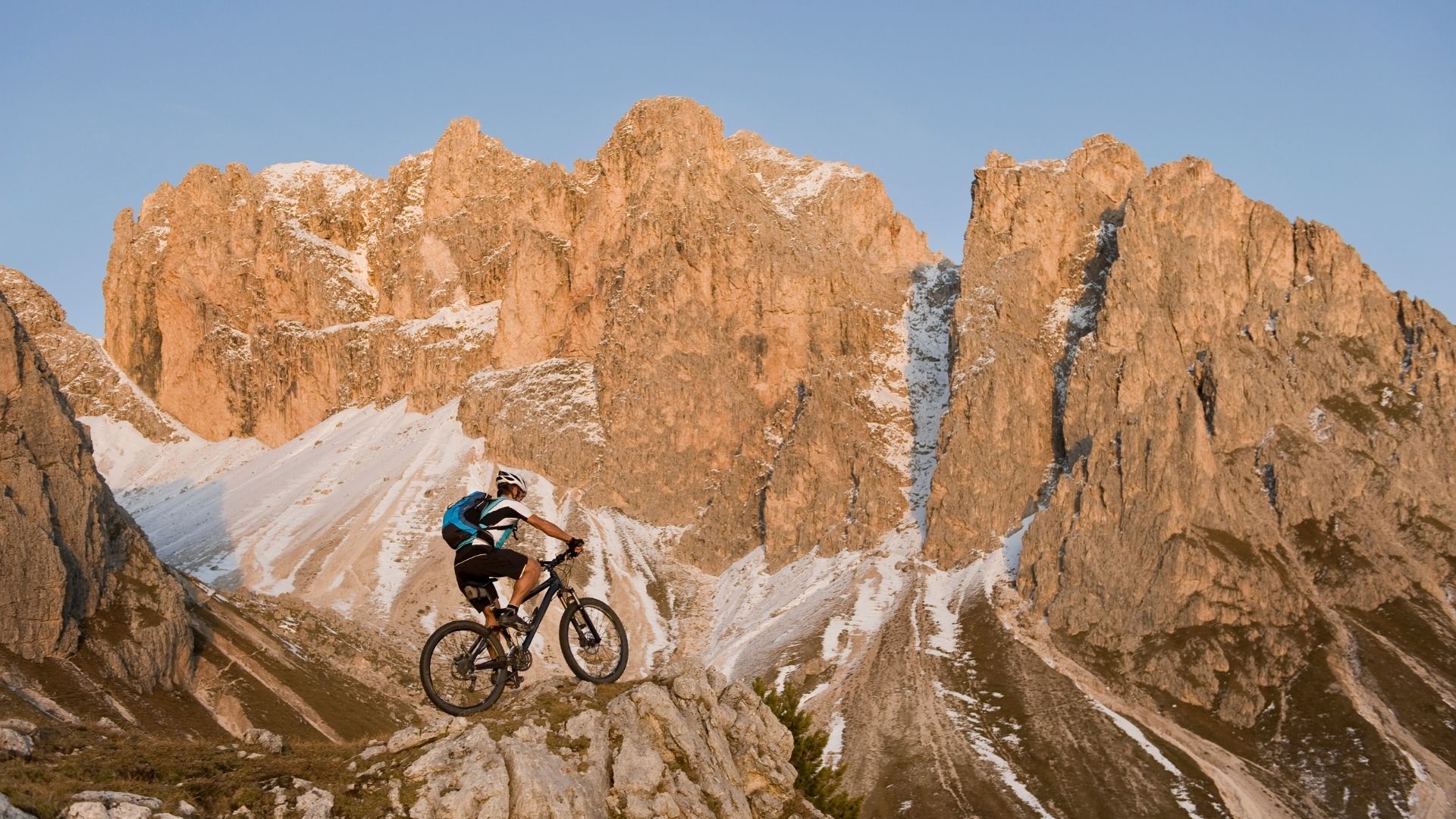 There are specific trails made for mountain bikers in this park too.
I didn't see any when I was on the main foot trail, but I do know that people do that here.
Given the landscape, I would think this park is perfect for mountain bike adventures, so if you're into that, again, Smith Rock is the place to do it at.
There are at least 15 miles of potential trails to check out inside the park, as well as nearby spots to also explore.
This small park has a lot to offer mountain bikers of all levels.
8) Sunset and sunrise views:
This park is in eastern Oregon, so when the sun sets, it makes for incredible views.
Just as well, sunrise here is also amazing to check out and this is where I envy the people who camp out here.
If anything, I would love to come to this park around the sun set period just to see the amazing views from behind Smith Rock light up.
And after seeing how beautiful this park looks during the morning hours, I would happily come back to this park just to check off the sunset visit off my list.
9) Hike up Misery Ridge and check out Monkey Face Rock Formation: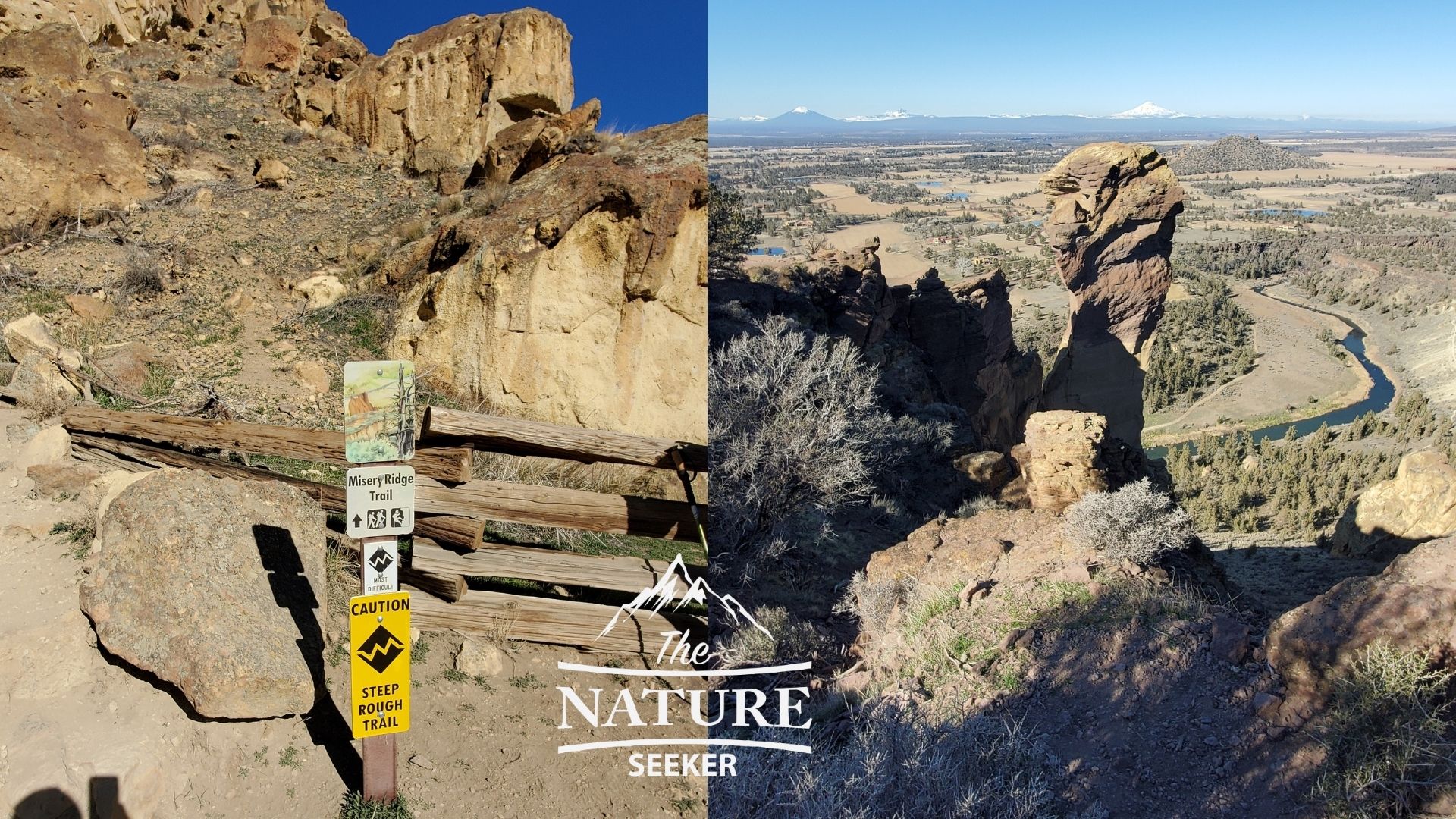 If you're into trying out new, but challenging, short hikes, Misery Ridge is the place to be. I didn't particularly enjoy it because I was hurt when I came here, but there are a lot of switchbacks on both the eastern and western sides of this trail but the good news is that you will quickly gain elevation while being on this trail and get to the summit of this park quickly.
On the western side of Misery Ridge is where you'll find an amazing rock formation known as Monkey Face Rock Formation. I've actually seen people climb into several areas of it which stunned me. I have no idea how they managed to get in there, but its possible. Plus the western side of this trail also features some incredible views of Mount Hood and other giant mountains in the distance.
Note: Bring trekking poles. They'll make hiking through Misery Ridge less miserable. I forgot my hiking poles (the trailbuddy trekking poles in the car because I didn't think I'd need them here (but I regretted it).
10) Kayak the Crooked River (around the park):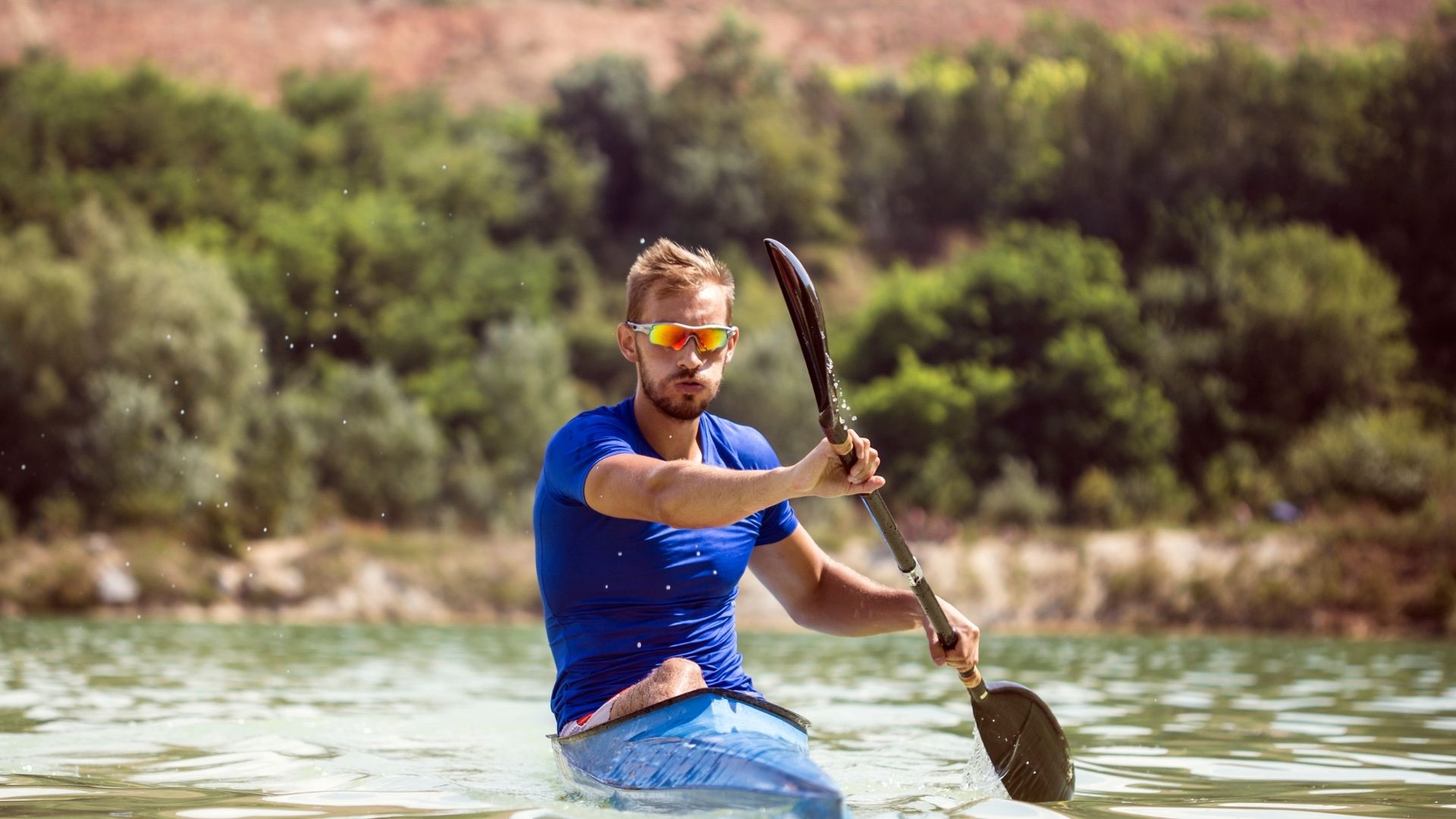 Yes kayaking is another activity you can check off the list of things to do at Smith Rock State Park (it really has it all).
I didn't see any rental spots driving in, so you may likely have to get your own kayaks for this.
Personally when I came here (February), I didn't see anyone kayaking but I always wondered if it was possible and with a little research, the answer was yes.
You can start on the eastern end of the park and take it downriver (around) the park for an awesome adventure. The water in Smith Rock isn't that deep so you don't really have to worry much about that.
11) Tight rope walks:
If you're into extremes, tight rope walking might be the activity for you and guess what? This is another thing Smith Rock State Park holds. Check out info here on that, but overall, you will find at least one or more spots across the park where tight rope walks are available.
Come to think of it I do believe I may have seen one person doing it while hiking up to the summit here.
For hikes at Smith Rock State Park, this gear is awesome:
Other things to do near and around Smith Rock State Park:
1) Check out a giant bridge 10 miles northwest of the park:
It is called Peter Skene State viewpoint. It's a 300 foot bridge going over a large canyon.
2) Check out Toketee Falls:
It's south west of Smith Rock (about 2 hours) and features amazing waterfalls, hikes, hot springs and more.
3) Crater Lake:
If you're into national park adventures, the closest one is Crater Lake (1-2 hours south of Smith Rock).
4) The Cove Palisades Oregon:
This is another beautiful state park that bears some similarities to the kind of nature you see in Utah and Arizona. For Utah, there is a park called Goosenecks State Park which is near Monument Valley and for Arizona, it has some resemblance to Horseshoe Bend.
5) The Oregon Coast:
If you're planning to do a giant trip across Oregon, you cannot miss the Oregon Coast.
6) Columbia River Gorge:
North west of Smith Rock (about 3-4 hours) is Mount Hood and north of that the amazing Columbia River Gorge, another spot worth checking out. If you're headed from Bend to the Portland area, I would recommend plotting your GPS to take you through this region.
7) More parks in the state:
There's so many other amazing state parks in Oregon to see.
Have any questions about Smith Rock State Park or have any suggestions on what to see there? If so, then I'd love to know below!