After getting more heavily involved in hiking, I began studying up on trekking poles, their benefits and decided to invest in what is probably one of the most popular ones around: Trailbuddy. In this review, I want to cover the things I experienced after using them and if they are any good for you too.
And this review is from someone who is a complete beginner to them (not hiking though), so this may help anyone who is also new.
Basic info on the Trailbuddy Trekking Poles:
Company:
Trailbuddy.
Price:
$37.
Do I recommend them?
Yes. They aren't necessary to use in most hikes, but great to keep just in case you need them, if you are injured or have joint issues. Get them here.
Update: I've been using these trekking poles on several hikes and have to say, they are amazing. I'll be sharing my experiences below.
My rating for the Trailbuddy Trekking Poles: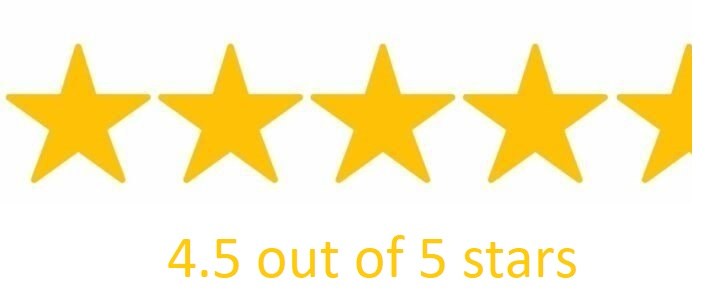 My video review of the Trailbuddy Trekking Poles:
Why I got my hands on the Trailbuddy Trekking Poles:
Prelude:
I watch a number of different hiking channels and videos online and most of the biggest authorities on this subject usually use trekking poles.
For me, I began hiking much more in 2021 and while my goals are to be able to hike very long distances, I also wanted to insure my odds of not just being able to reach that point, but improve my hiking longevity.
This is where I began investigating the health benefits of hiking poles and why they are useful for such goals and while a number of different options came up for which ones to get, the most popular and for a decent price was Trailbuddy Trekking Poles.
After getting them (setting them up):
Initial set up wasn't difficult and I do recommend using the instructions. You have to adjust how tall you want them to be and it all depends on your height and preference. I tried to do all of this without reading the instructions and screwed the installation up, but fixed it after using the manual.
Anyway, here are several positives I noticed (before I tested them on a hike):
Set up and adjustment is pretty easy once you do it once.
This trekking pole has numerous ways to be customized for your taste.
They weight little so they are easy to carry.
They can also be separated into 3 parts and put into a backpack if necessary.
The bottom area has at least 2-3 different attachments you can use depending on the terrain you're in.
What I noticed after taking the Trailbuddy Trekking poles on my first hike with them:
So first I decided to test them on a new hike in the Catskills I've never done called Devil's Path.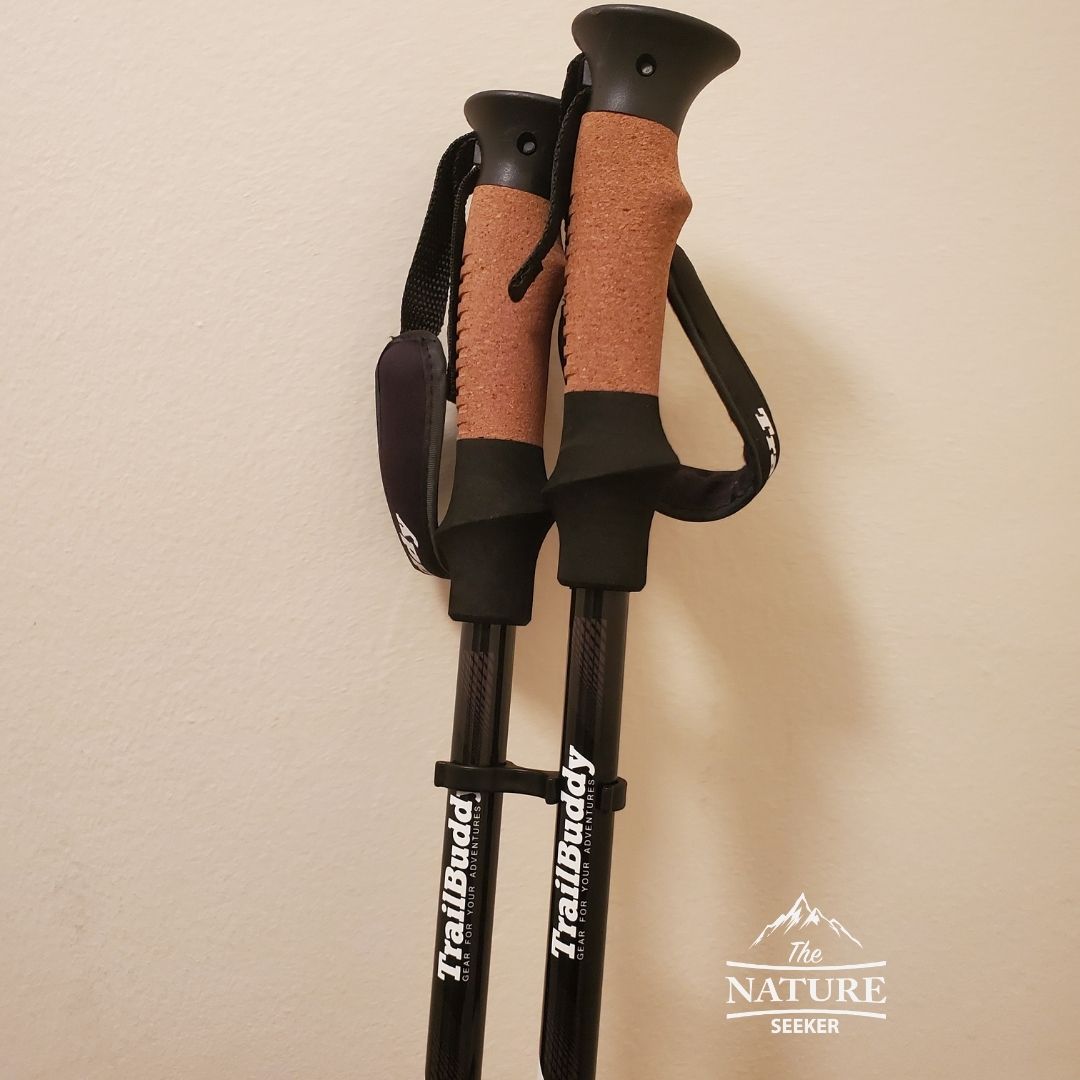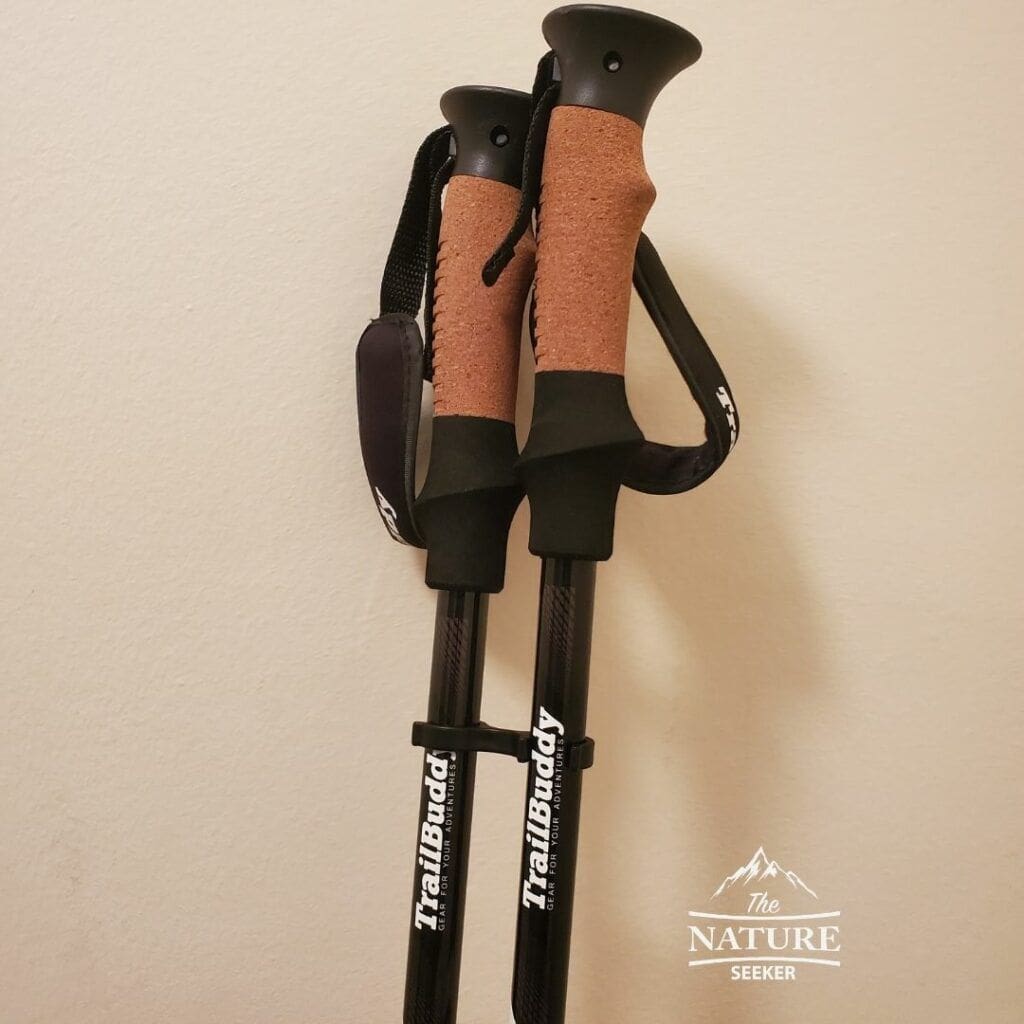 It was said to be a pretty difficult hike and I figured it would be a perfect opportunity to try them out there. I also had 2 friends go with me on this hike and they tried it too.
My first try using them was on a flat terrain surface with many rocks, dirt and mud. I didn't notice their benefits in this environment because I wasn't putting too much effort or weight on them, but I could tell they'd be more useful once the inclines and declines in elevation started and I was right.
Once the incline started, that's when I quickly realized why these things are important and it's because of what I explained in the video above:
They take away a lot of the weight off your lower body and make your upper body compensate for it, but this helps your lower body withstand longer hikes.
As a result I was able to do a long incline up with these poles with relative ease, vs other similar inclines without them where my legs got more tired after reaching the top.
But it was on the decline areas where these trekking poles really gave me a lot of appreciation. The terrain we were in was very rocky and difficult to quickly jog through (and not safe for that matter), but using these trekking poles, I was able to:
Navigate down the mountain faster.
I was able to avoid many slips and loss of balance thanks to them keeping me balanced.
I was able to take a lot of stress of my knees and legs from the stomping on the rocks because the trekking poles took most of it.
This all allowed me to finish up the hike feeling less tired, sore or injured and frankly, this all adds to the long term benefits of me being able to hike for longer periods and lengths.
I am wondering if using regular hiking sticks would do just as well, but that's for a future post.
Update: The more I use the Trailbuddy Trekking Poles, the more I realize how useful they really are!
Since this review went up, a lot of time has passed, and I have had a chance to use these trekking poles on several hikes and let me tell you: I'm truly astonished by what they've helped me do. Let me explain:
1) I did several hikes in the Minnesota Coast with them: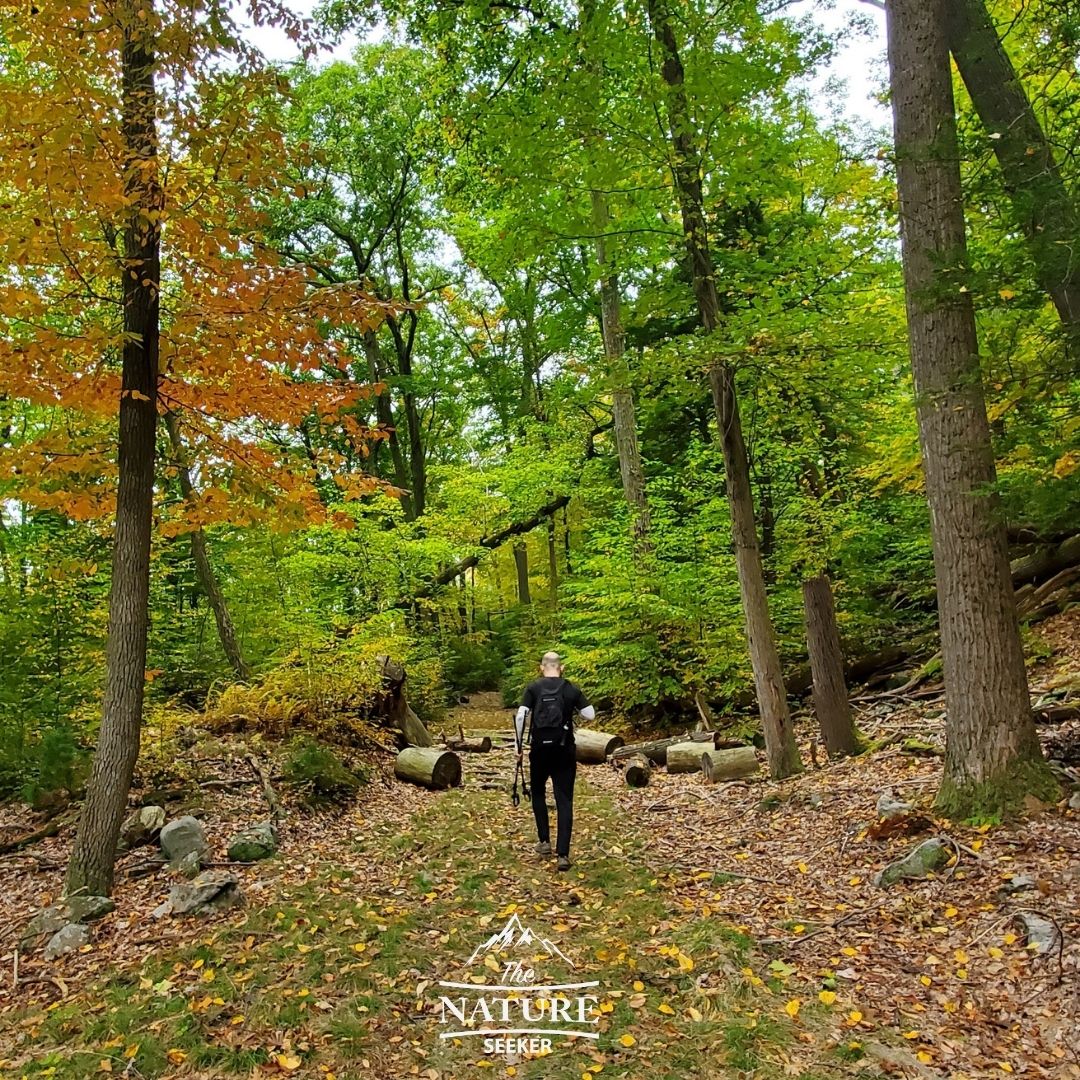 They helped me a ton when hiking uphill and that's when I really understood how useful they can be. I can honestly say I can run uphill and not get tired (nor my legs) so long as I use these trekking poles (I'm not exaggerating that claim).
2) Harriman State Park (a 14 mile hike):
After I came back from the North Shore in Minnesota, I took a month long break. After that, an opportunity to hike through Harriman State Park came up and it would end up being 14 miles.
I wasn't in the best shape when this idea came up, but decided that I'd do it anyway, and I would take these trekking poles with me (image on the right).
Let me just say that if I didn't have them on this hike, my legs would probably be in a lot of pain. I used them whenever I would go uphill and this took a lot of stress of my knees and legs overall. The next day after I did this hike, I hardly had any aches.
These trekking poles allowed me to do a serious hike, while out of shape and still be able to complete it like a boss.
I'm glad I took them with me and as my knowledge of these trekking poles increases, I am convinced they are absolute essentials to bring on serious hikes.
3) The future day hike through all of Devils Path (or similar 20+ mile hikes):
After experiencing how awesome these trekking poles were for me, I immediately knew they would be an essential tool for serious hikes.
For me, the day I hike all of Devil's Path (in one day), these trekking poles are coming with me. Without them, I'm 50% confident I'll complete that hike. With them, I'm 95% confident now.
Conclusions on the Trailbuddy Trekking Poles:
Originally my thoughts on this product were good, but not excellent. Then I began using them more and more and with each use, my experience on how to use them grew, as well as my realization on how effective and helpful they were for my hikes.
The Minnesota Coast experience was truly the big eye opener for me. It made me realize just how much more ground I could cover in a single day thanks to these.
Then after using them at Harriman State Park (on that 14 mile hike), I was very happy I took them with me. I guarantee I would be a lot more tired if I didn't have them on me that day and again, I did that hike out of shape, so I was glad these trekking poles were with me.
Overall, this is a highly recommended tool. Again, you don't need to use it, but I promise you that you'll be happy to carry it with you. They'll make a serious difference in your hiking experiences.
But overall, if there's 2 groups of people who would really benefit from the Trailbuddy Trekking Poles, they would be:
Anyone with joint issues or just injuries in general around the joints.
Anyone who wants to enjoy long hikes but isn't quite fit for them.
Anyone who wants to cover more hiking distance in a day than they normally would.
There is some technique required to maximizing their effect, but it's easy to learn it and once you do, you'll quickly feel their effect. For me, it instantly takes the pressure off my knees and I get less tired overall.
I can't describe how awesome that feeling is, and I can tell you that you'll probably be astounded when you use the Trailbuddy trekking poles yourself.