If you're thinking about trying out the Breakneck Ridge trail hike for the first time and are wondering if it is dangerous, too difficult and worth doing, I'll tell you everything you need to know in this post because I've actually done it at least a dozen times.

Depending on who you talk to who has done this hike, you may hear things like it's a death trap or a super difficult trail, and in some cases there are those who say it isn't that bad. But since I'm pretty experienced, I'll give you all the details so you can decide if the Breakneck Ridge trail is something you should do or not. We'll start with a summary:
Quick info on the Breakneck Ridge trail: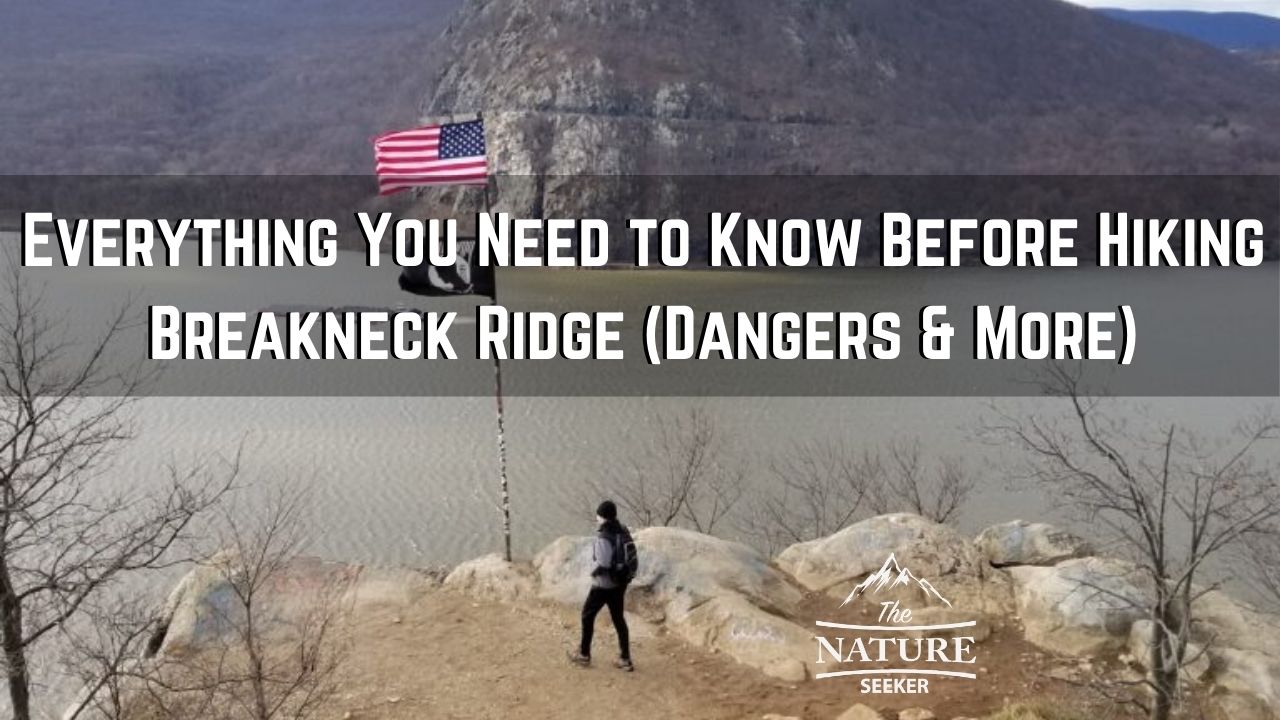 Name: Breakneck Ridge.
Location: Hudson Highlands State Park (upstate NY).
Hiking distance: 1-10 miles (I'll show ways to short/long versions of this hike).
Difficulty: Hard. But there are many ways to do this hike to make it easier and shorter (details on that below).
Dangerous? Yes, some parts of the Breakneck Ridge hike are dangerous.
What's the elevation gain of Breakneck Ridge? Depending on how far you go, it can be up to 2,000 feet.
Rating: 4 out of 5.
Here's a video I made of the Breakneck Ridge hike that explains everything:
Now in addition to this video, I have also included much more info on the Breakneck Ridge hike to further provide you with more info on what to expect, how to hike it (the various trail options) and much more, and I'll start with this:
5 additional things you need to know about the Breakneck Ridge hike:
1) Again, the first 1/4 mile of it is the steepest and hardest part:
You'll start by the parking lot to Breakneck Ridge and head to the trailhead which is right by a tunnel. The trail (white trail marker) begins right after it and this is where it gets very steep. I would not recommend you wear anything heavy here because it'll make the scramble more difficult.
The good news is that by the time you finish that 1/4 mile hike, it gets easier after that.
2) Avoid doing this hike fully when it's

icy

(winter) or

hot

(summer):
The full hike which is basically taking the white trail (Breakneck Ridge) to the Beacon Fire Tower, then back is about 10 miles long and when this already difficult and sometimes dangerous in parts hike is done under these extreme conditions, it's even worse.
I've done it under both these circumstances and I can tell you that it's bad. When it's icy, scrambling up the rocky areas is just unnerving and when it's hot, you are often in open areas on the hike under the sun and risk getting overheated (this happened to me).
You can however still do this hike during those times, but I recommend you do small parts of it and not the full 10 mile in and out hike.
3) Remember, there are other connecting trails to Breakneck Ridge (to make it an easier experience):
If you use the map and plan a loop based on your hiking experience, you can make this hike fun and a lot easier at the same time.
The video above explains some ways to do this, but I'm also going to share those options again below with maps and instructions so you don't need to do the entire 10 mile in and out Breakneck Ridge trail if you don't want to.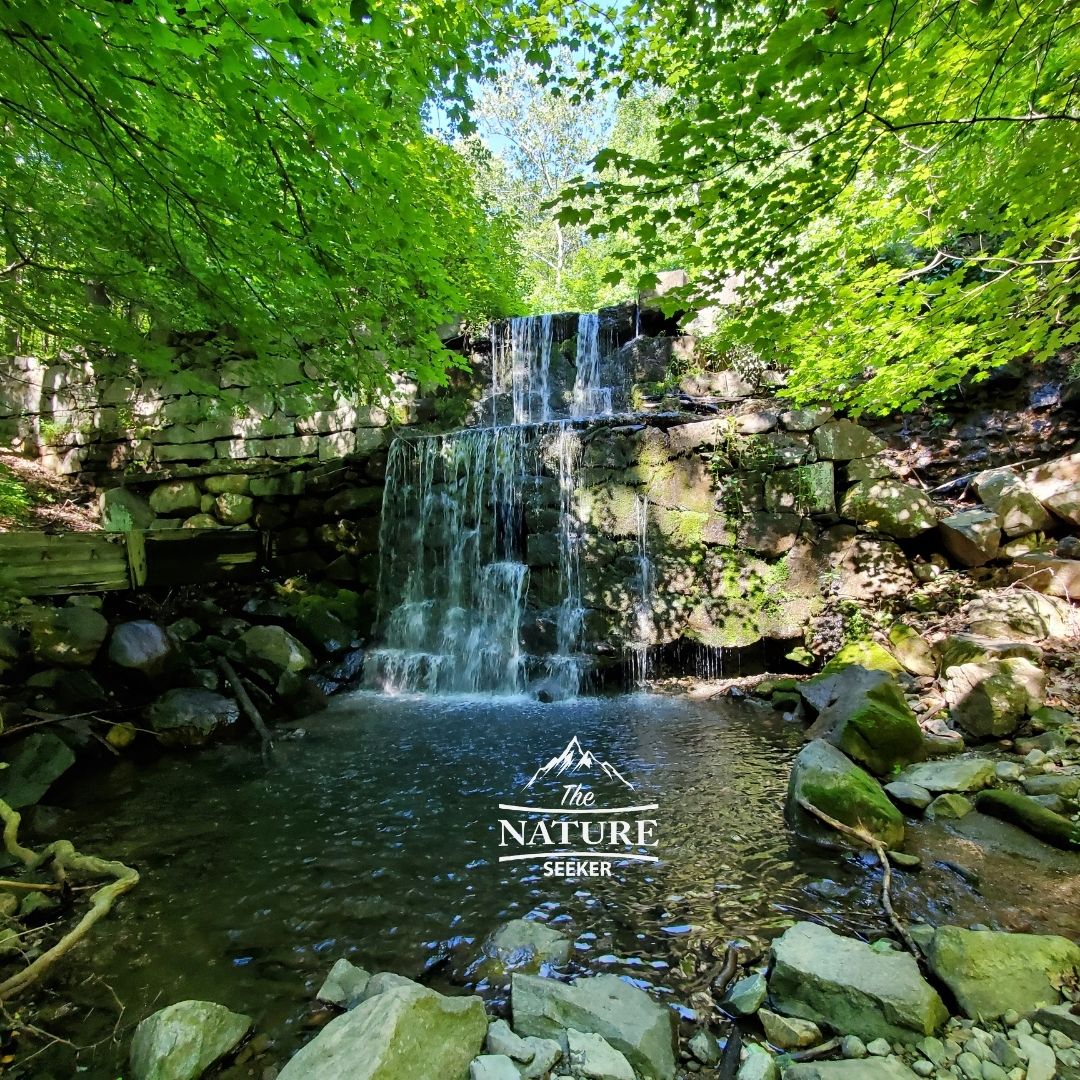 4) The Breakneck Ridge hike gets busy so if you want to avoid that problem, do this:

The only thing I'd suggest is doing this hike on weekdays since it is popular and gets packed quickly, especially during summer. This is when it's most beautiful in this area.

If you have no other option but to hike Breakneck Ridge in the summer, then at least go very early to find a parking spot there. Understand that if it's crowded there, it's harder to do this hike because very often, there's a lot of other people on the same trail as you and there have been many instances in my experience where you will have to wait to climb a certain part of this trail because others are doing it slow.
If you don't mind this and actually enjoy crowds, then you can ignore this tip.
5) Do not neglect the many other fun hikes and trails around Breakneck Ridge! Here's at least 5 other options:
While Breakneck Ridge is fun, I can tell you that the Hudson Highlands State Park area as a whole is just as interesting to explore. There are many nearby hikes you can also do that are safer, easier but just as scenic. Here's some:
1) Bull Hill Loop Trail. This is the next best hike in Hudson Highlands State Park and it's right by Breakneck Ridge.
2) You can do mixed versions of the Breakneck Ridge and Bull Hill Loop Trails using the Hudson Highlands map. I've done up to 20 miles in this park combining different trails together.
3) There are nearby parks like Bear Mountain State Park and Harriman State Park that also have decent trails, although Harriman is a bit more wild and easy to get lost in the woods in.
4) Also there is a nice spot by Bull Hill Loop and Breakneck Ridge called Little Stony Point (a short hike, but there's amazing views).
5) I also recommend reading my best hikes in the Hudson Valley post for details on what other amazing hikes there are nearby. I'll talk about more of them below that are actually further away from Breakneck Ridge and Hudson Highlands State Park, but are still worth checking out because they are far more scenic than any I've talked about so far and they have some of the best day hikes near NYC to see!
How to do the Breakneck Ridge hike (beginner-advanced levels):
The following 4 trail options I am sharing with you all start at the same place which is the official Breakneck Ridge trailhead.

You will begin on the white trail (BR) and from there depending on your skill level, time and interest, choose to do one of the 4 options. There are actually more trail options available, but these 4 are loops and popular.
Here are 2 options to do the Breakneck Ridge trail as a loop hike: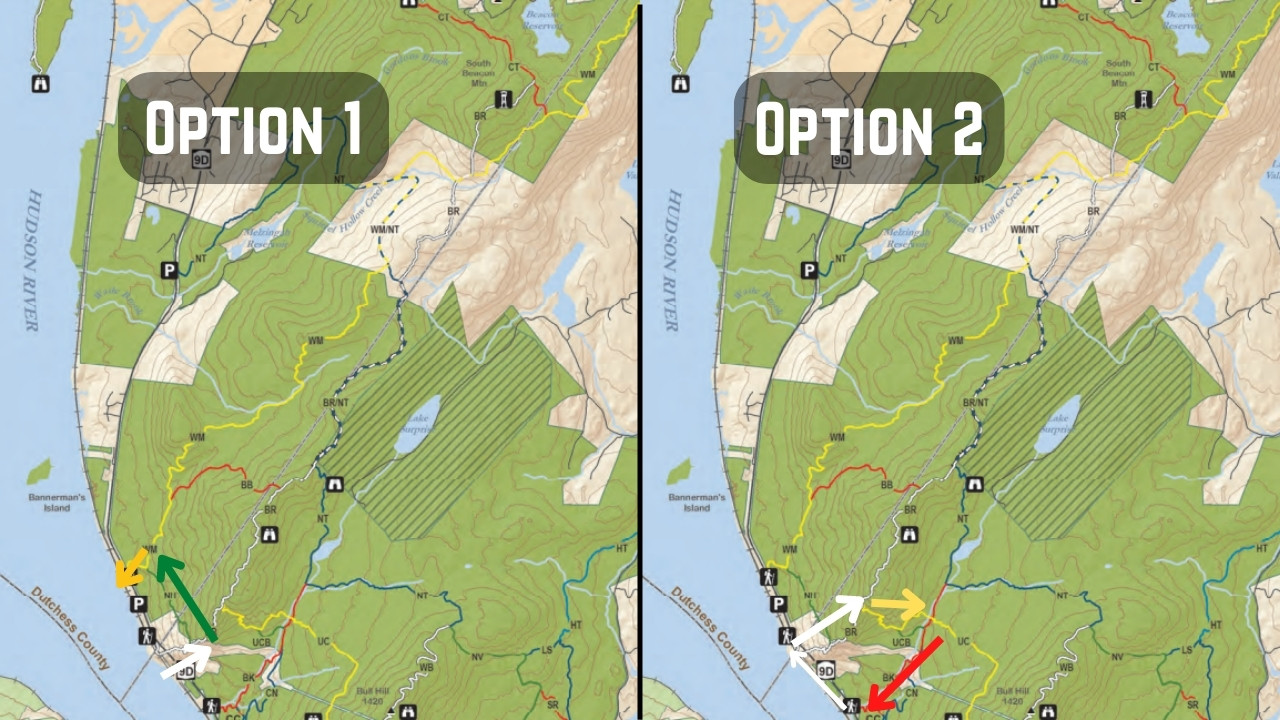 Option 1 (Beginner friendly 1.5 mile loop.

Shortest and easiest

):
1) Start at Breakneck Ridge Parking lot.
2) Begin on the white trail (BR).
3) Hike up 1/4 miles to the Green trail, make a left.
4) Follow the green trail 1/2 mile to the yellow trail.
5) Return to the parking lot via yellow trail (1/4 mile).
The green trail is relatively easy to hike down on and has steps.
Option 2 (3-4 mile loop.

Moderate

–

hard

, but short):
This particular version of the Breakneck Ridge trail is one of the most common. It's also a great connector to the Bull Hill Loop trail.
1) Again, start on Breakneck Ridge Parking lot.
2) Again, hike up the White Trail (BR).
3) Go past the green trail this time from option 1 (continue on the white trail basically).
4) Reach the yellow/white trail fork. Take the yellow trail down.
5) When reaching the bottom, switch to the red trail.
6) Take the red trail to the road, then make a right. Note: You will be able to see a beautiful waterfall here.
7) Go under the tunnel and you're back on the parking lot.
Here are the next 2 options to do the Breakneck Ridge hike, but longer and harder loops:
Option 3 (

Hard

, 6 mile loop and strenuous):
1) Start on the same parking lot.
2) Take the same BR trail (white).
3) Pass the green trail fork. Go further up.
4) Pass the yellow trail fork (basically stay on the BR trail).
5) You'll continue further up on the BR trail, reach the summit of Breakneck Ridge and eventually come across the red trail marker.
6) Make a left and you'll be on the red trail (not the same as option 2). Take the red trail down, until you hit the yellow trail (different yellow trail than option 2).
7) Make a left and follow the yellow trail down to the parking lot of Breakneck Ridge.
Option 4 (9-10 mile loop to Beacon Fire Tower and back,

most difficult

):
1) Start on the same BR parking lot.
2) Follow the white trail (BR) all the way to the end where you'll reach Beacon Fire Tower. From there, you'll be able to see NYC.
3) While you are on the white trail, it will mix with other trails (blue, then yellow). Just stay on the white trail.
4) Once you reach Beacon Fire Tower, turn back on the same white trail (now mixed with the yellow trail) down.
5) When the trails divide, follow the yellow trail to it's end point back down to the parking lot.
One more additional way to do option 4:
Instead of taking the yellow trail back, you can backtrack on the same white trail until you come across the red trail from option 3 and even the green trail from option 4. I would not recommend taking the white trail all the way back to the parking lot.
Best lightweight hiking gear I recommend wearing for Breakneck Ridge:
Don't bring anything heavy (or a lot) on this hike other than essentials. Wear good hiking shoes and other helpful hiking accessories. This is what will help a lot:
Common questions about hiking Breakneck Ridge:
How difficult is Breakneck Ridge?
There are numerous ways to hike Breakneck Ridge but for the most part, it is a difficult and steep hike especially the first mile from the parking lot.
Are there bears in Breakneck Ridge?
While bears are rare to encounter in Breakneck Ridge, they are there sometimes.
How do you get to Breakneck Ridge from NYC?
You can either drive north on road 9D to reach the Breakneck Ridge trailhead or take a train from NYC to Beacon Station (very close to Breakneck Ridge trailhead).
Can dogs do Breakneck Ridge?
I have seen numerous dogs on the Breakneck Ridge hike, but there are small sections of it where they are unable to go further without getting carried.
More incredible parks and hikes to explore other than Breakneck Ridge:
I mentioned several hikes and parks near Breakneck Ridge to check out, but I also mentioned how a lot of other places further away that in my opinion are better to explore if you're into scenic hikes, and here's a few of them:
1) Lake Minnewaska State Park is highly recommend! It's about 1 hour north from Breakneck Ridge. The trails there are stunning, especially the one called Gertrude's Nose.
2) Mohonk Preserve is the next best choice and it's also 1 hour from Breakneck (it's connected to Lake Minnewaska).
3) Catskill Mountain hikes. From the Beacon Fire Tower at Breakneck Ridge, you'll actually see the Catskills but I would recommend visiting them too. There's way bigger mountains there and much more fun trails. Also there are many incredible waterfalls in the Catskills worth seeing (the best is Kaaterskill Falls).
And that's everything you need to know about the Breakneck Ridge hike!
I really hope that this post has helped you decide if this is the right trail for you and if you have any other questions or if you've already hiked Breakneck Ridge and have some other tips to share, let me know as well!