Recently, I did a very long hike in the woods (16 miles) and tested out the Merrell Men's Moab Speed Hiking Shoe. In this review, I'll be sharing what I thought of it (and there are really good experiences to share).
Information about the Merrell Men's Moab Speed Hiking Shoe:
Company: Moab.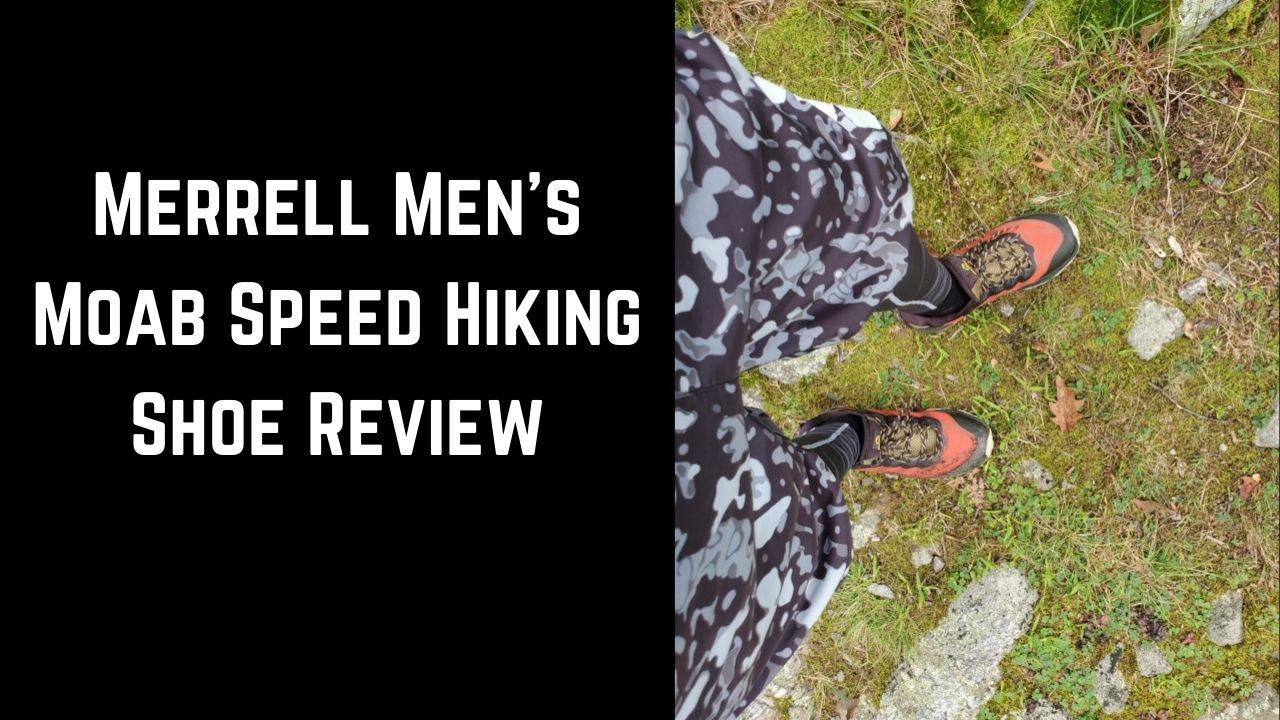 Price: $119. See pricing here.
Do I recommend them?
Yes, I was really surprised at how well they worked for me, and that's considering the how high the bar was set by the previous hiking shoes I would constantly wear on hikes which are the Salomon Speedcross.
Compared to them, the Merrell Men's Moab Speed Hiking Shoe performed extraordinarily well and I'll break it all down in this review.
My rating for the Merrell Men's Moab Speed Hiking Shoe: 4.8 out of 5.
The surprising reason I got the Merrell Men's Moab Speed hiking shoe: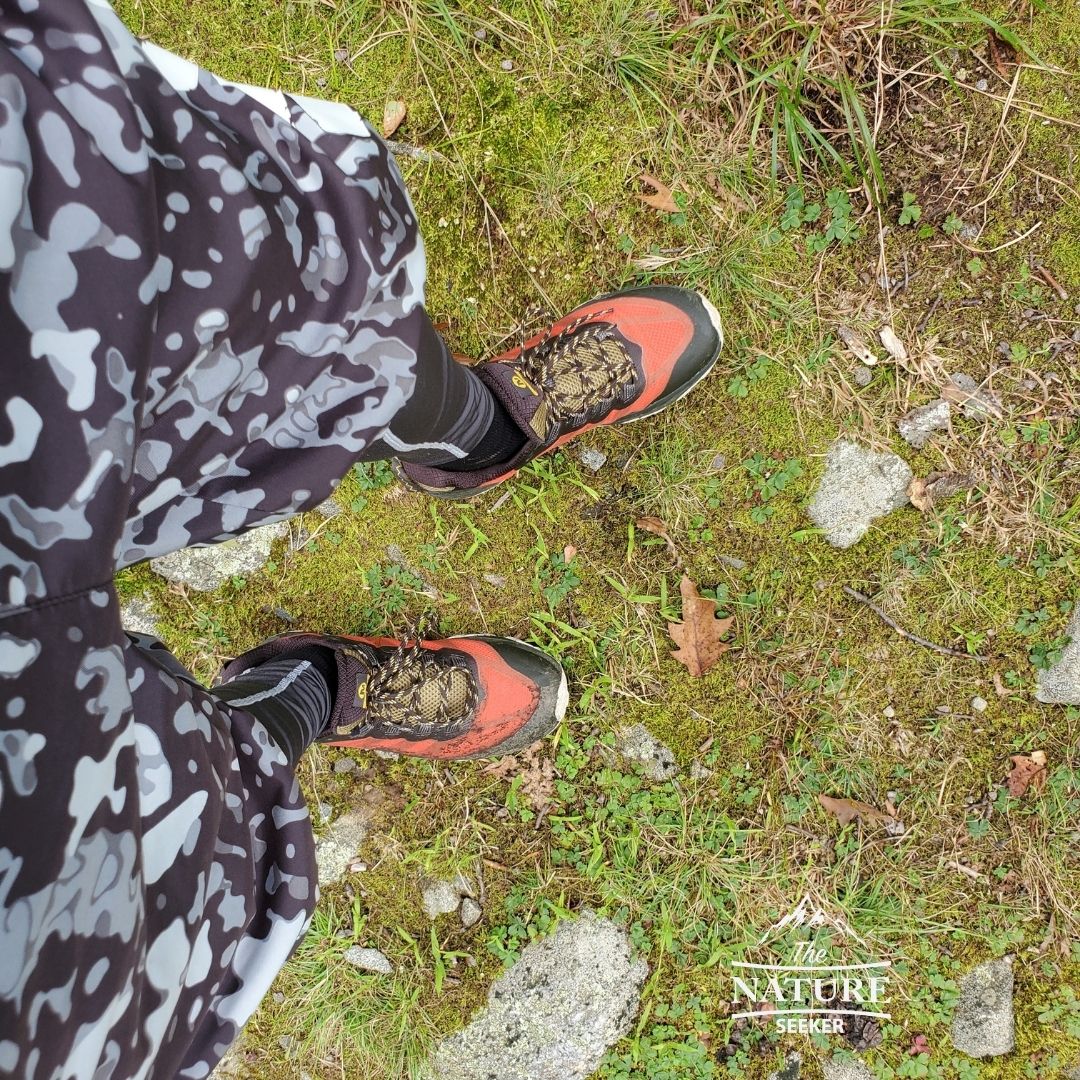 My interest in buying these hiking shoes came out of "desperation" and not necessarily any prior research. You see, I had planned to do a very long day hike in Harriman State Park on a weekday.
And normally, whenever I finish any hike and change into my normal clothes, I just take my usual hiking shoes, which are the Salomon Speedcross 4 (very good by the way) and toss them into the trunk of my car. And whenever another hike is in store, I just open it up, put them on and go on my merry hike. Also I own the Salomon Speedcross 5 shoes as well (and I love them too).
This time however, I didn't realize it, but I left the Salomon Speedcross shoes at home, and this only happened after I opened my trunk to check, by which point I was already too far from home to turn back and get them. And so I had to adjust and improvise.
For what would be at least a 15 mile hiking day, I couldn't risk doing it in my normal "sneakers" and so I basically had nothing left to do but to buy a new pair of trail running shoes.
The closest store next to me was a Dick's Sporting Goods and it was only 10 minutes away. With no other option in sight, I decided to go there and see their selection.
Stumbling onto the Merrell Men's Moab Speed Hiking Shoe:
To my surprise, the store didn't have much of a selection on trail running shoes (there were numerous hiking shoes though), and after looking around, the only choice I felt I had were these ones.
There were some other options, but keeping mind that I had a long day hike ahead of me and needed reliability, I didn't want to be cheap about it and decided to go with something that had quality (these shoes certainly have that).
And so, I spent the $119 on them and figured that if anything happened and I wasn't happy, I could just return them (Spoiler: I happily kept them).
My initial thoughts about the Merrell Men's Moab Speed Hiking Shoe (pros):
And keep in mind this was after hiking 15 miles in them: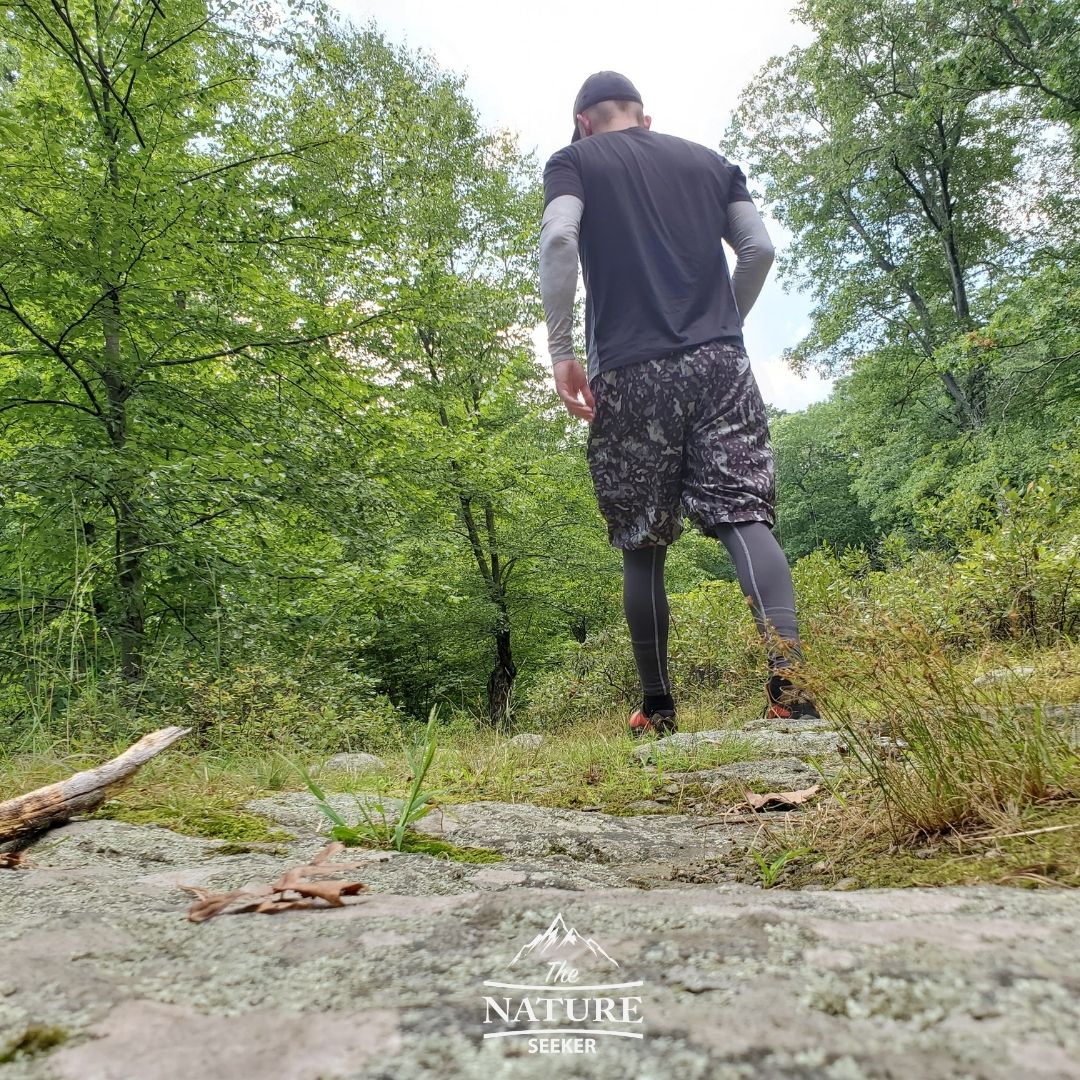 They were very comfortable to wear and trail run in.
The grip on the shoes was very nice too (hardly slipped).
The shoelaces never untied.
I never felt like these trail running shoes held me back. In fact, I didn't even feel them on me.
They were and are very durable.
To me these shoes can easily get several 100's of miles of trail on them.
They are very light when worn and help me maintain my stamina on the trail.
Cons (I have yet to see them):
If I were to say anything initially, it would be that in my opinion, the Salomon Speedcross shoes might have a slight advantage in the grip department, but it's hardly noticeable.
Tests I put the Merrell Men's Moab Speed Hiking Shoe through: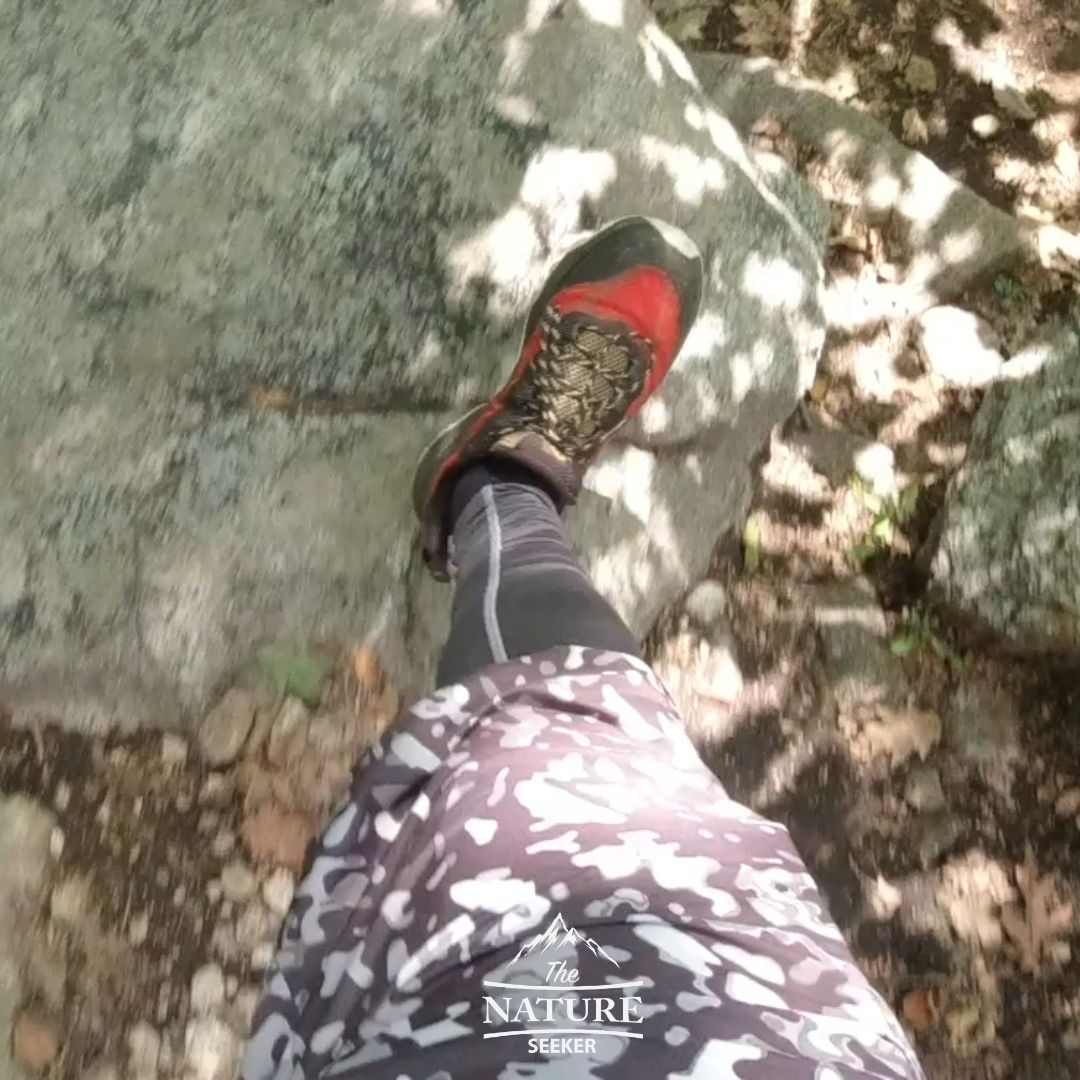 Since this was entirely in Harriman State Park, I hiked through the following types of terrain:
Grassy areas.
Muddy areas.
Many rocky trails.
Boulder hopped.
Streams and rivers.
Dirt filled areas.
Basically everything a good trail has.
And in every type of terrain I walked and ran across, these shoes did exceptionally well.
I had one moment on the trail where I slipped and fell, but honestly, that terrain was so flat, wet and slippery that no trail running shoe would likely be able to take it and considering this was downhill too, I should have exercised more caution (luckily I'm OK though despite taking a big fall).
I also had to lend these trail running shoes to someone who was hiking with me once:
The person in question was a 19 year old kid who wanted to go hiking with me on Devil's Path in the Catskills, but sadly, he had no proper shoes to wear for the hike, so I gave him these. He loved it and didn't understand why the hike we did that day felt (only 7 miles long) so effortless (it was thanks to them). I wore other trail running shoes (the Salomons).
The biggest compliment I have with the Merrell Men's Moab Speed hiking shoe: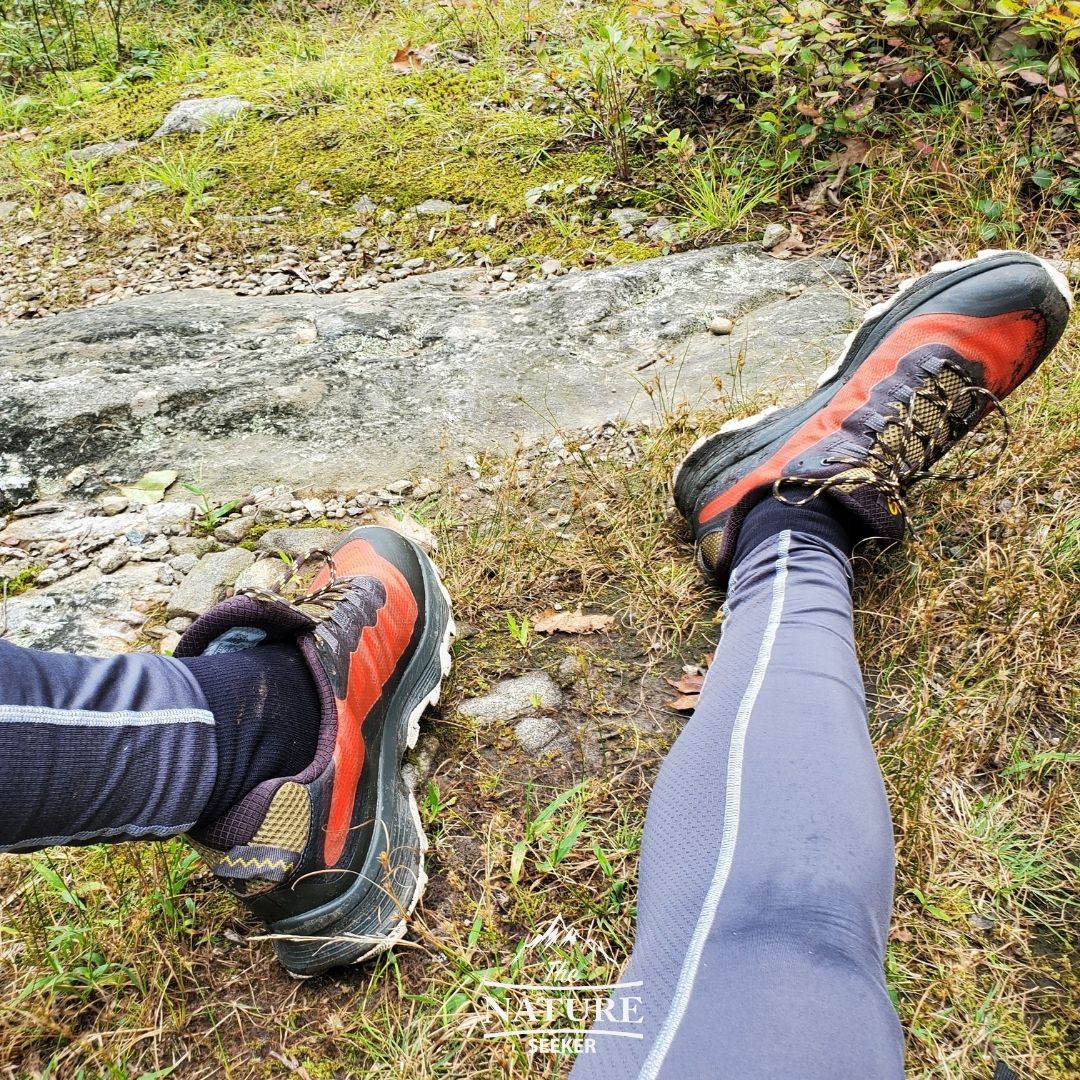 It's the fact that I didn't feel any difference between them and the Salomon Speedcross sneakers I've relied on for many years and that's huge because the bar was set really high as those trail running sneakers were the first ones of their kind (trail running shoes).
When I experienced how good those sneakers were (and are still), I didn't feel it was ever necessary to try any other brand. I was just so content with these that if they were to ever wear off, I'd just get the next generation.
However, considering I put myself in a stupid situation where I forgot them at home, it still turned out to be a good thing because when I put on the Merrell Men's Moab Speed Hiking Shoe and started hiking/running in them, if someone told me I was wearing Salomons and I didn't know any better, I'd believe them.
And that's the really the biggest compliment I want to get across about them.
Am I keeping these shoes? Yep!
Even though I have 3 pairs of Salomons right now and 1 pair of decent hiking shoes (Ozark Trail boots), I found the Merrell Men's Moab Speed Hiking Shoe to be just as good and reliable in trail running that I have no reason to refund them. I'm not the sort of guy that'll do that cheap nonsense and return items and so this trail running shoe is now joining the family.
Merrell Men's Moab Speed hiking shoe reviews (what others say about it):
Besides this being recommended to me in the sports shop I got it at, if you check the REI site, there are over 70 reviews and it's an average 4.0 rating (which is good). To me, this shoe is a 4.5 overall.
Last questions about the Merrell Moab Speed hiking shoe:
Is the Moab speed waterproof?
No the Merrell Moab Speed hiking shoes are not GTX (waterproof).
What are the most comfortable Merrell hiking shoes?
I've tried the Merrell Moab Speed hiking shoes and I find them to be very comfortable in all regards to outdoor activities.
Are merrells good for arch support?
In my opinion yes. I use the Merrell Moab shoes and I have always felt comfortable arch support for them.
My final thoughts on the Merrell Men's Moab Speed Hiking Shoe:
If it isn't clear by this point, here you go: These trail running sneakers are good, very good in fact. And I'm very happy that my foolish neglect the day I forgot my Salomons led me to buy these.
They are easily up to par with them and I consider the Salomon Speedcross to be one of the best trail running shoes I've ever had.