14 Awesome Things to do in Harriman State Park NY
The more I explore Harriman State Park in New York, the more I regret not visiting it earlier because there's many things you can do there and in this post, I'll show you at least 14 of them. Whether it be:
Scenic drives.
Easy-difficult scenic hikes.
Cool little "Easter Eggs" at the park.
Or just a relaxing day off there.
Harriman State Park offers all of this and much more. These 14 things I'm about to show you will help you see this park the way its meant to be seen and odds are, no other source out there will show you what I will in this post. So let's get to it:
Here's 14 things to do at Harriman State Park NY (now 16):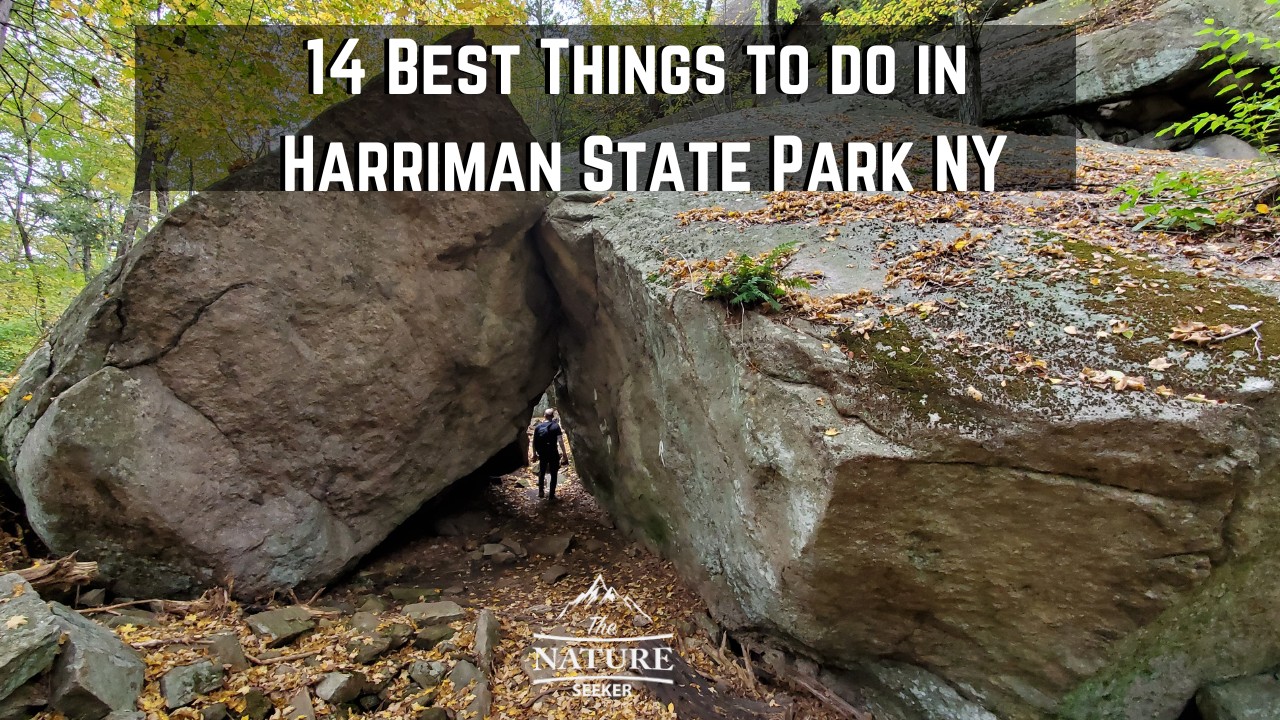 Do the Seven Lakes drive.
Explore each of the 7 lakes.
Do the Reeves Brook Loop hike.
Explore Bradley Mine.
Find Pine Swamp Mine.
Discover Boston Mine.
Try the Dater Mountain Nature Park.
Check out the Kakiat Trail.
Explore the Appalachian Trail at Harriman State Park.
Do the Long Path hike in Harriman State Park.
Kayak in one of the 7 lakes.
Camp out in one of the many areas in the park.
Explore the different "Easter Eggs" in the park.
Make custom trails to explore at the park.
Hike the Anthony Wayne short loop.
Do the Fire Tower hike there.
My history with exploring Harriman State Park:
Update: I've explored about twice as many spots in this park since that map went up.
I love exploring nature spots outside of NYC and having lived there for several decades, I'm ashamed to admit that I've only recently begun exploring Harriman State Park. Before this happened, I would always disregard this place and not consider it to be a great spot for day hikes, adventures and scenic drives.
The moment my opinion of Harriman State Park changed forever (the first visit):
I was taking a simple day trip outside NYC with my family. We were 15 minutes away from Harriman State Park and had only 1 hour to spare and so I decided to finally go into this park and just drive through it (it only took me 20 years to do it!).
From the moment that occurred, I was instantly hooked with this park and needed to go back. And today, this park is a place I revisit again and again because there's just so much new stuff to do each time, much of which totally fits my style of adventuring. Thus far, I have explored at least 50 miles of trails in this park (not including the scenic drives). So let's get to the places I recommend you see at this park:
1) Do the Seven Lakes Drive:
The Seven Lakes drive is very popular and it's the first thing I ever did when I entered Harriman State Park. It's a beautiful drive that takes you through the heart of Harriman State Park and has you seeing some of the best places it has to offer, including 7 of it's most beautiful lakes.
If you have very little time to see this park but really want to visit it, then just do this scenic drive. It'll only take about 30-40 minutes (without stops). This will also have you cross many of the stops and places to visit in the park if you like what you see and want to explore more.
Do note that you can also bike through the Seven Lakes Drive (which a lot of people do). Additionally, there's also a few roads that stretch across the park which I highly recommend driving past too and I'll be honest, some of them are even better than the Seven Lakes drive.
2) Explore the Seven lakes of Harriman State Park: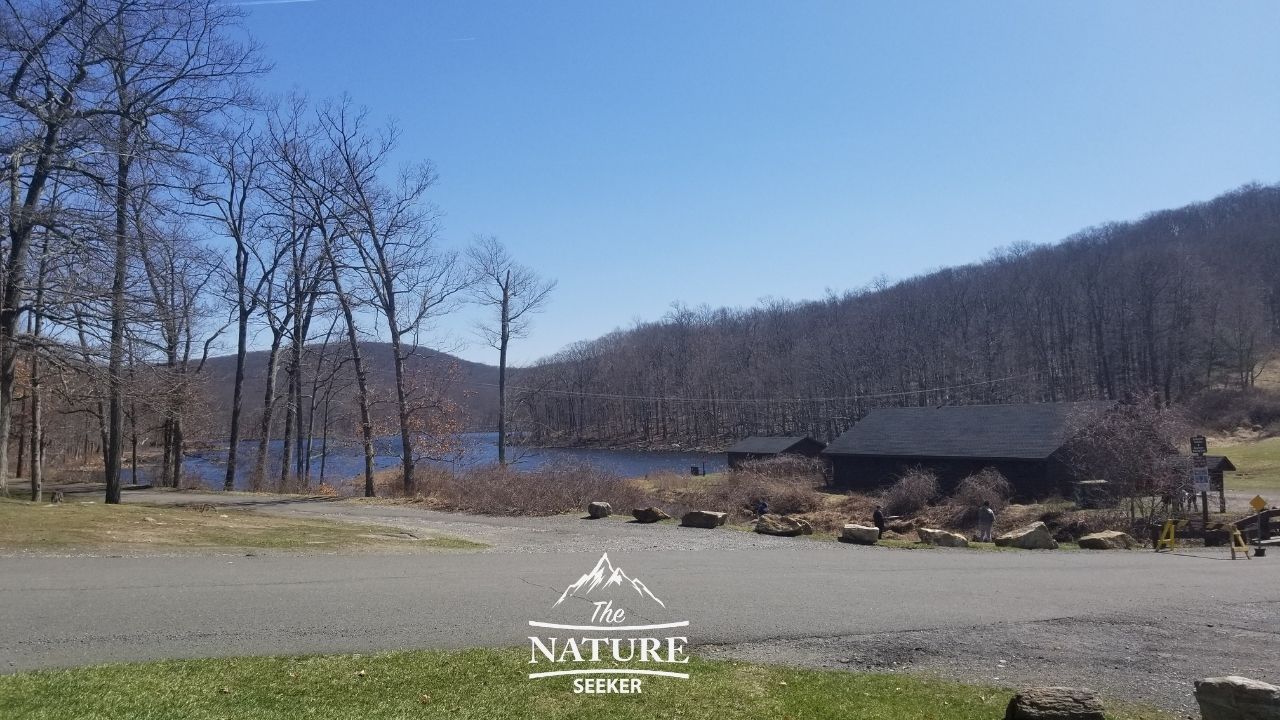 The scenic drive will take you through all of them like I said earlier and you will have the chance to stop at each lake and decide which one/s you wish to explore. The image you see here is of Silver Mine Lake and its one of the seven major lakes you'll cross while driving on the same Seven Lakes drive I mentioned earlier.
Each lake offers a range of activities and adventures such as:
Kayaking.
Swimming (if you're into that).
Island hopping on a kayak in some of the lakes.
Picnicking.
Trail hikes around each lake.
Skiing and snowboarding.
Making fires at the beach.
And more.
So far I've only really explored 4 of the lakes at this park and whether it's a normal hike around them, a day time picnic in the area or just a nice sight seeing moment, every lake at Harriman State Park has a lot to offer for all types of people and is very enjoyable.
Note: Harriman State Park actually has more lakes and ponds than just these 7 (there's actually over 30).
3) Do the Reeves Brook Loop trail: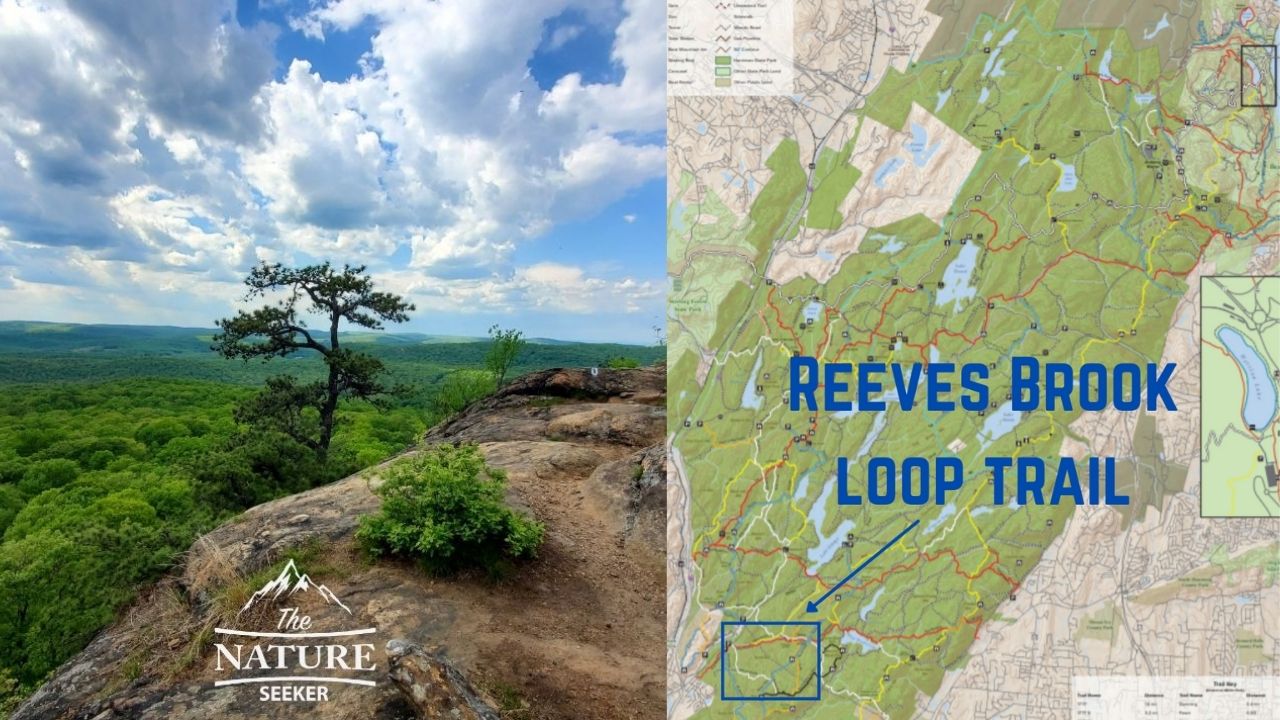 If there's any hiking trail in Harriman State Park that always has a fully filled parking lot and popularity, it's the Reeves Brook Loop Trail. The Reeves Brook Loop trail (4.3 miles) lies on the southern most end of the park and usually has a ton of traffic and filled up parking lots there so if you want to do this trail, come early and/or on a weekday but still expect there to be traffic. I've included a link above to details on hiking it. Here's a photo from that trail:

4) Explore Bradley Mine: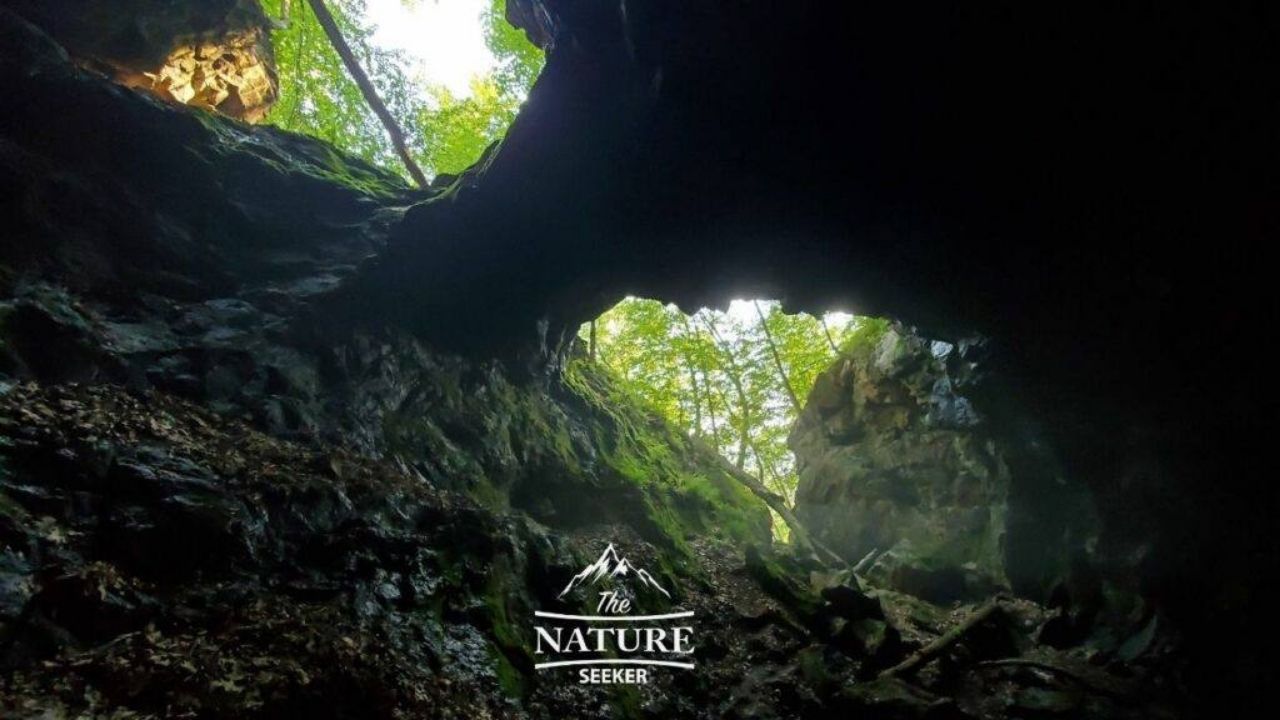 There are several abandoned mines spread across one or more trails in Harriman State Park, most of which are accessible (but use caution). Some of these mines have been abandoned since the late 1800s and are really cool to check out.
One of them happens to be Bradley Mine which in my opinion is the best one in the whole park. This one is also kind of difficult to reach and certain access points to it are restricted, so use caution if you go. I will be labeling where you can find this map (it's actually on Google maps), as well as the 2 other maps on this list, because each one requires it's own hike to reach, and that presents it's own adventure.
5) Explore Pine Swamp Mine: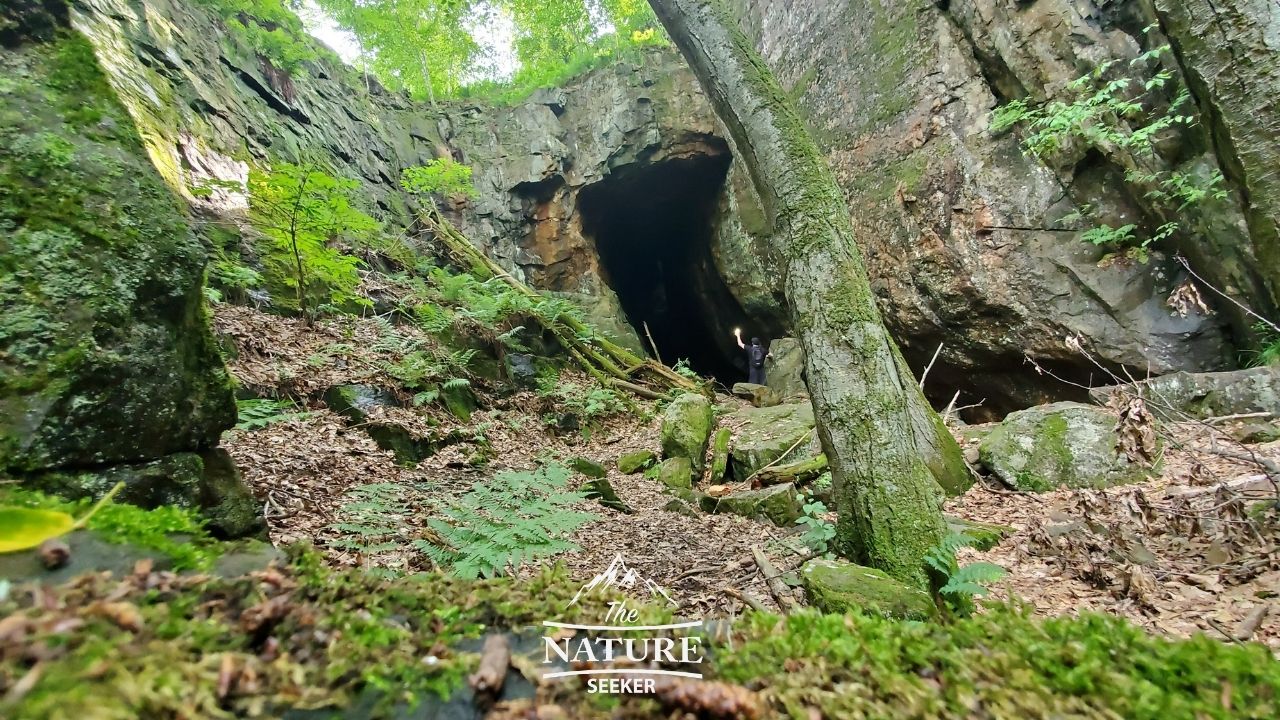 Pine Swamp Mine is my #2 best mine on the list of mines in all of Harriman State Park. I've explored it twice already this one gives you the possibility to go deeper into the mine itself.
You should be careful though as it can get slippery and dark in there, and if you're not a fan of reptiles, do note you'll see a lot of frogs and bugs there (especially during the summer). Access to this mine is off trail, and you'll see it on the official map, but reaching it will take some exploring and that itself is a fun "treasure hunt" I'll leave to you!
6) Explore the Boston Mine: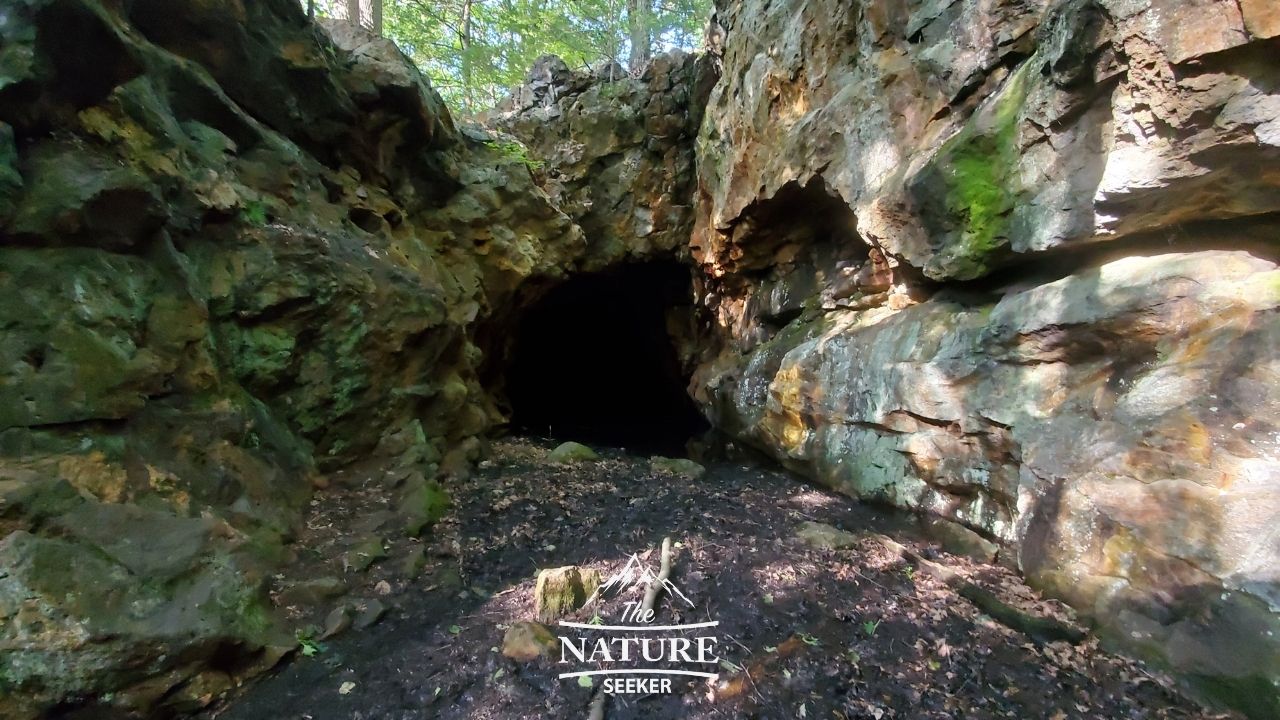 Boston Mine is #3 on my list and it actually happens to be the easiest to find too. It's literally on one of the main trails in Harriman State Park and there's several ways to access it.
I've also been to this mine twice so far, and once in the fall which was an amazing, and scenic experience. With the other mines I've explored in the park, they were tiny, hard to find and not very scenic. For me, these 3 mines remain as the only ones worth finding in the park.
Here is a map of where you can find all 3 mines in Harriman State Park:
The good news is that on a map, these areas are not far from one another. The following map you see shows up the upper area of Harriman State Park and where you'll find each mine. The order is as follows:
Pine Swamp Mine
Boston Mine
Aside from the Bradly Mine (which you would want to use Google Maps for), the other 2 mines can be found on the official map of the park.
Note: Please be careful when looking for these mines. Like I said before, it's easy to get lost on many trails in this park. Read my post on how to not get lost in the woods to help you have a safer adventure here.
7) Do the Dater Mountain Nature Park loop trail: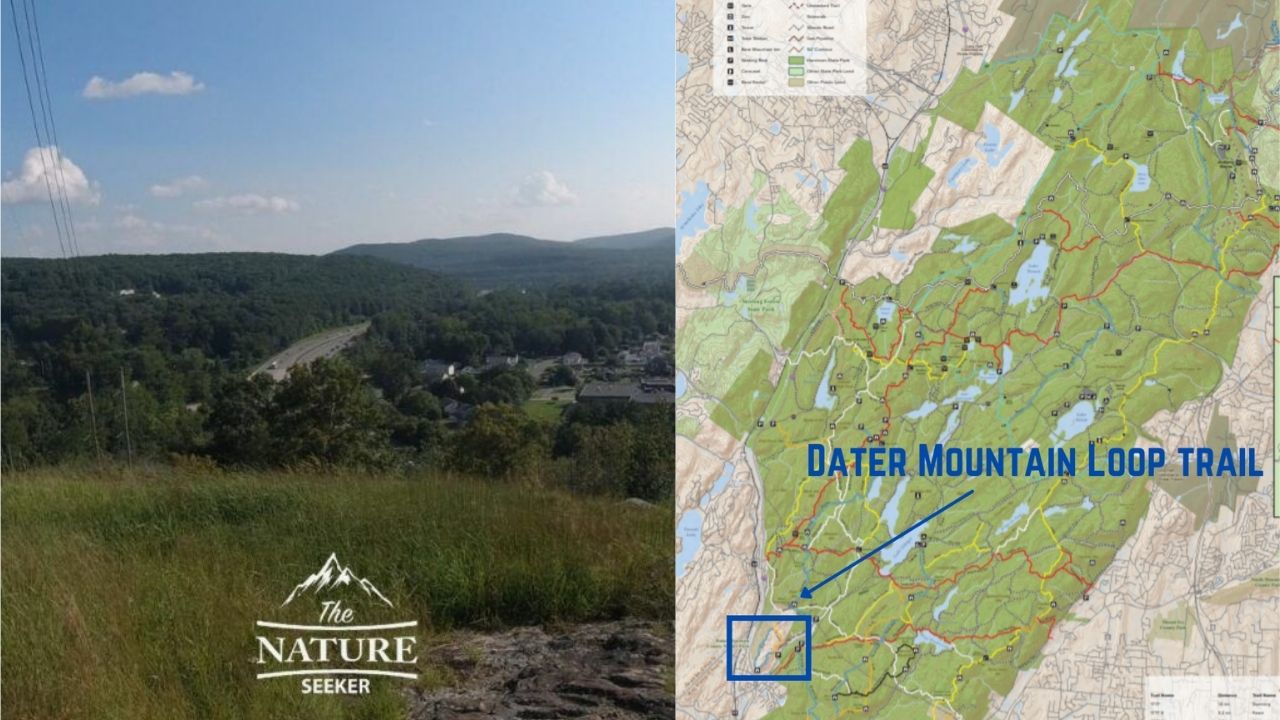 Dater Mountain Nature Park is part of Harriman State Park and there is a loop trail that's a little over 2 miles you can do there. Its located at the south western end of Harriman State Park. It's also very close to the Reeves Brook loop trail (for reference). I've personally done it and while I think the more northern hikes in this park are more scenic and there's more to see, the Dater Mountain Loop trail has a bunch of sights of it's own, including a pretty cool view of Interstate 87. I also almost ran into a bear here, which might be one of the other reasons why I prefer other trails in this park to this one! But other than that inconvenient moment, it's not a bad trail overall and is pretty simple to follow:
Just take the orange trail.
Then take the blue trail back around to the orange.
That's it.
8) Hike the Kakiat trail: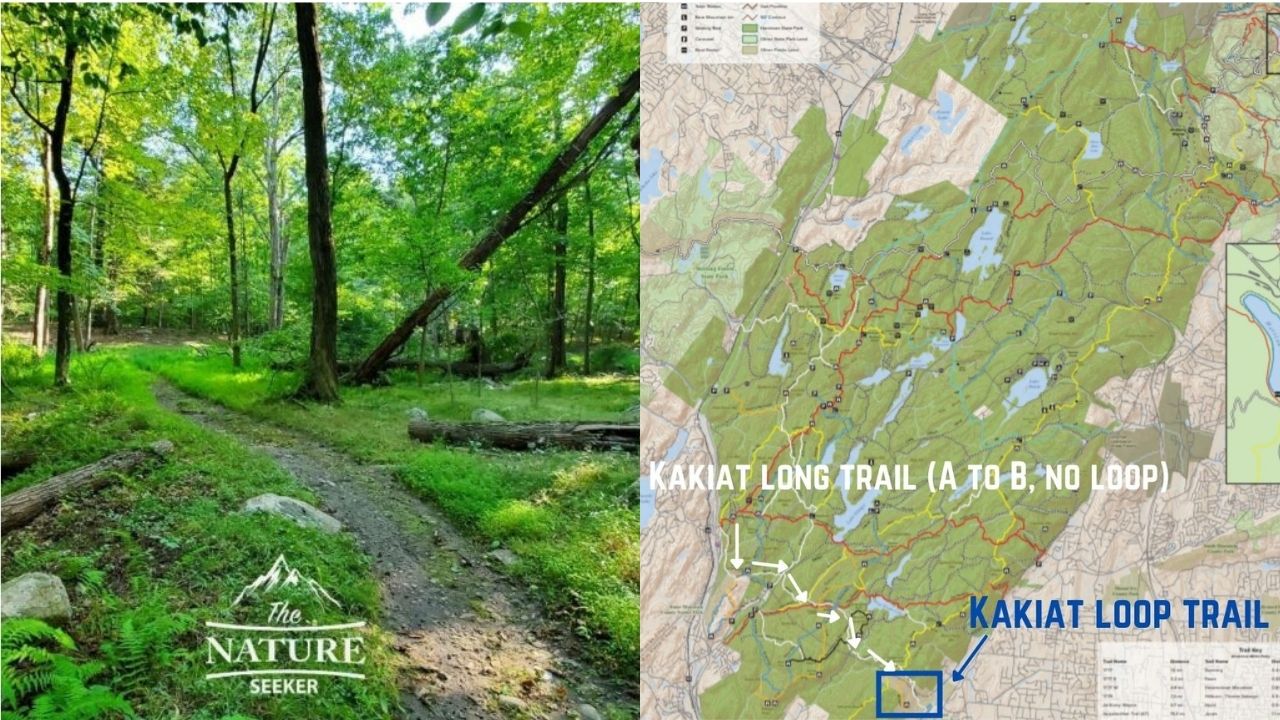 I've hiked most of the Kakiat trail in Harriman State Park and it is one of the more popular options. However, do note that there are 2 options to it:
The first is the Kakiat short loop trail which begins at Kakiat Park and is about 2.3 miles long.
The next is the FULL Kakiat trail (which is one of the white trails on the Harriman State Park map), that is a point A to B trail. It is about 7 miles long and has you cross pretty nice places like streams, boulder areas and more.
If you do this trail, make sure to use the map and find which white trail actually says Kakiat on it, because there's multiple white trails in this park, and only one is the Kakiat trail.
Note: I would also recommend you use the Alltrails app to get good map listings of each trail, including Reeves Brook Trail, Pine Meadow Trail, Kakiat Trail and Dater Mountain Loop Trail.
9) Explore the Appalachian Trail at Harriman State Park: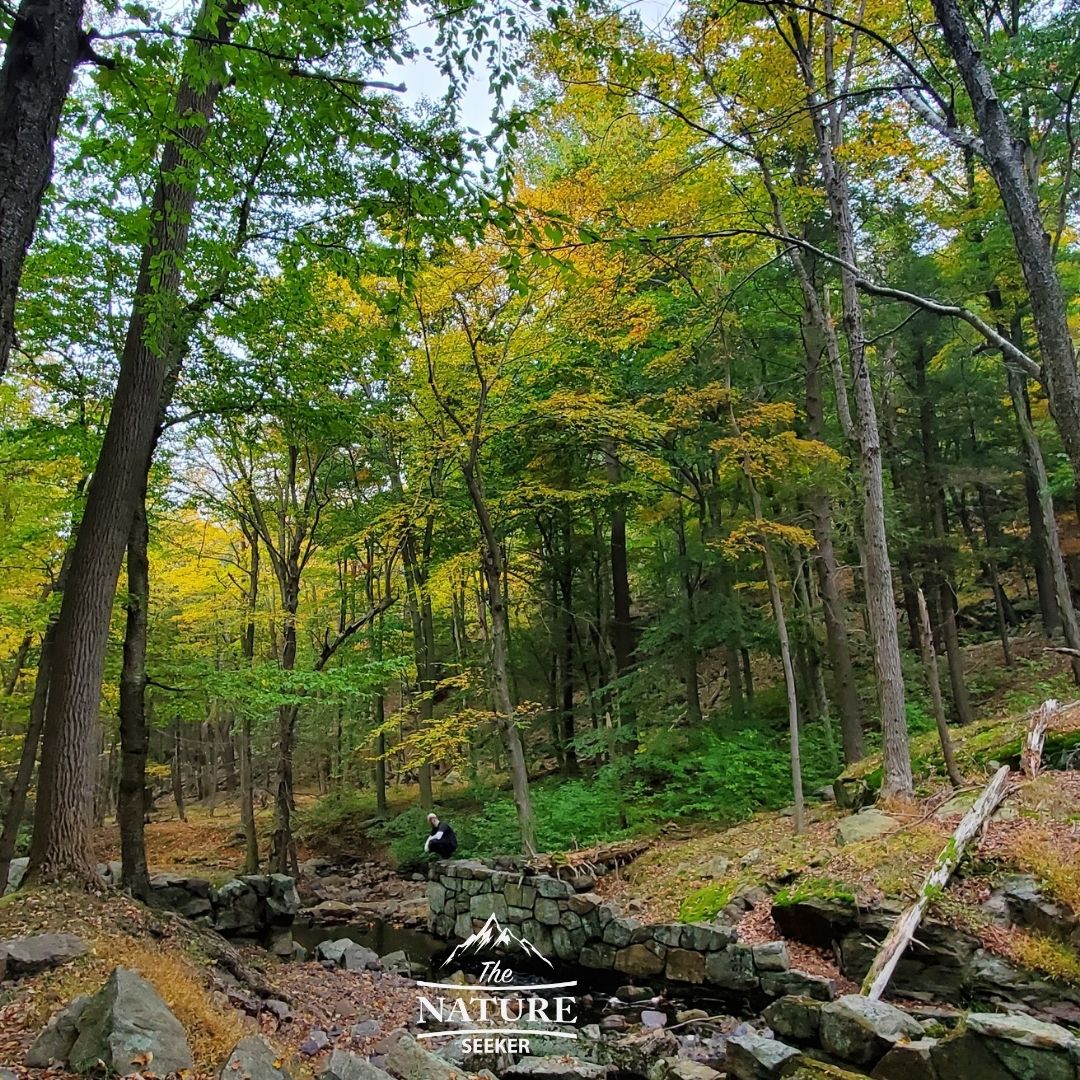 One of the most popular trails in the entire world (the Appalachian trail) actually crosses through Harriman State Park! The picture you see to the right is me in one of those areas on the trail. It was taken during Fall time in Harriman State Park (very beautiful by the way). There's about 20 miles worth of it that you'll find there. I've done about 5 or so miles of the Appalachian Trail there and there are extremely beautiful areas to see, including:
The 2 times I crossed this part of the park, I've always run into people hiking the Appalachian Trail and it's always cool to stop and ask them where they started. Everyone I've ever met on this trail has said things like Georgia State, and one person even started in Florida. Here is a map of the Appalachian trail area in the park (it's a white trail):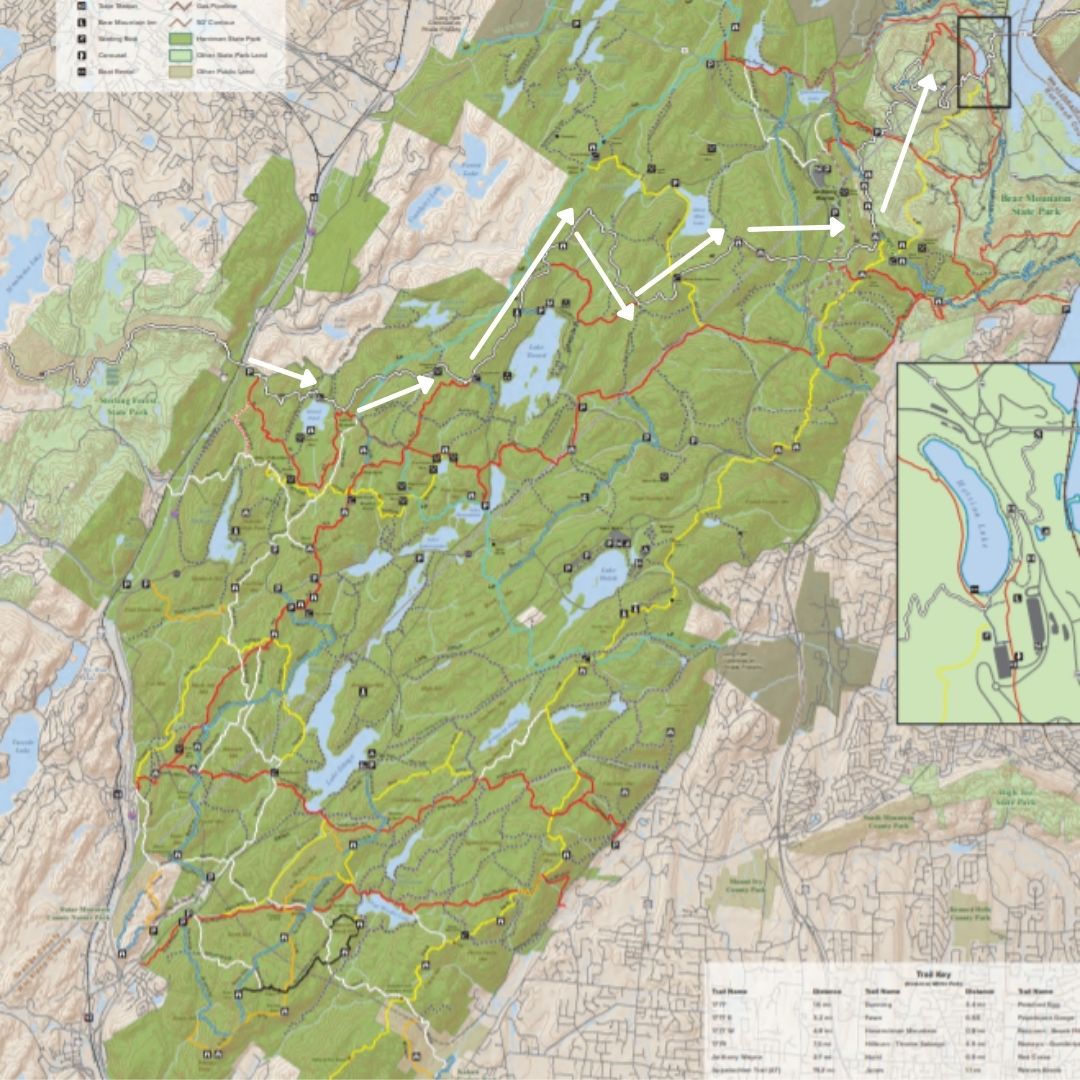 10) Do the Long Path hike in Harriman State Park: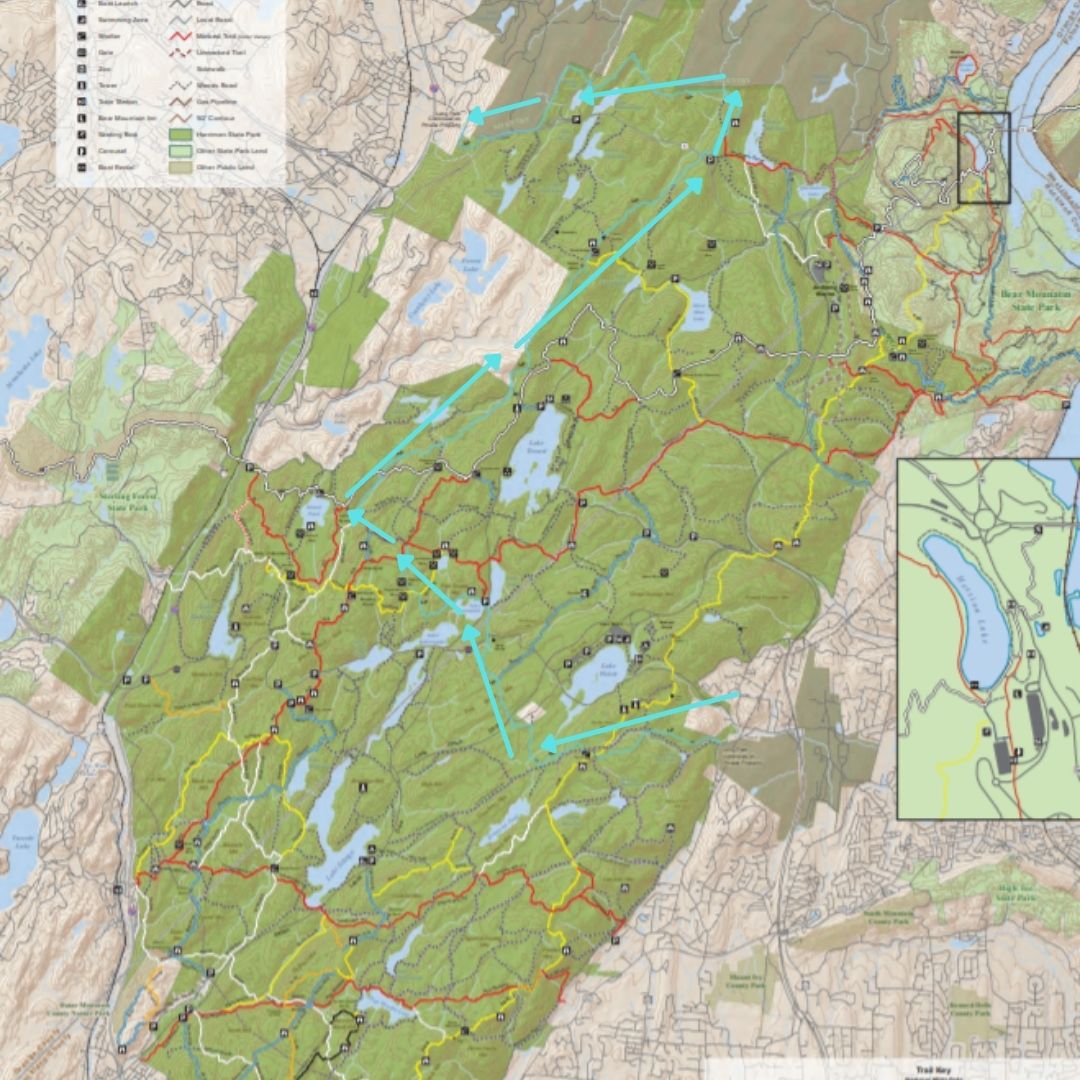 Another super popular hike you'll find in Harriman State Park is the Long Path hike. Note the aqua color, it's how you tell which trail is the Long Path. Like the Appalachian Trail which crosses through it and spans for 1,000's of miles, the Long Path hike is over 300 miles long and crosses through FAR more than just this state park.
It also expands further north into many beautiful regions of New York State. But that's beside the point here. In Harriman State Park, you'll find arguably 20 miles of this trail there. I've done a few sections of it (maybe about 5 miles total). But the beauty of this whole thing is that this is one of the few places where you'll find such a combination of fun and popular trails. Moving on:
11) Kayak one of the many lakes at Harriman State Park:
If you enjoy kayaking and peaceful scenery and views, you will be able to do that here. There's many large lakes to choose from and some island hopping you can also do. Do check to see where kayaking is allowed before you go though as certain lakes me be off limits.
Just as well, docking areas in Harriman State Park are sometimes closed for certain seasons, so your best bet might be to come here during spring or summer. Also, another cool thing to explore is the beaches at this park. Some of them are open at night and I've had friends celebrate things like weddings there. At first I thought the place was some tropical resort, but it turned out to be a beach at Harriman State Park!
12) Camping at Harriman State Park: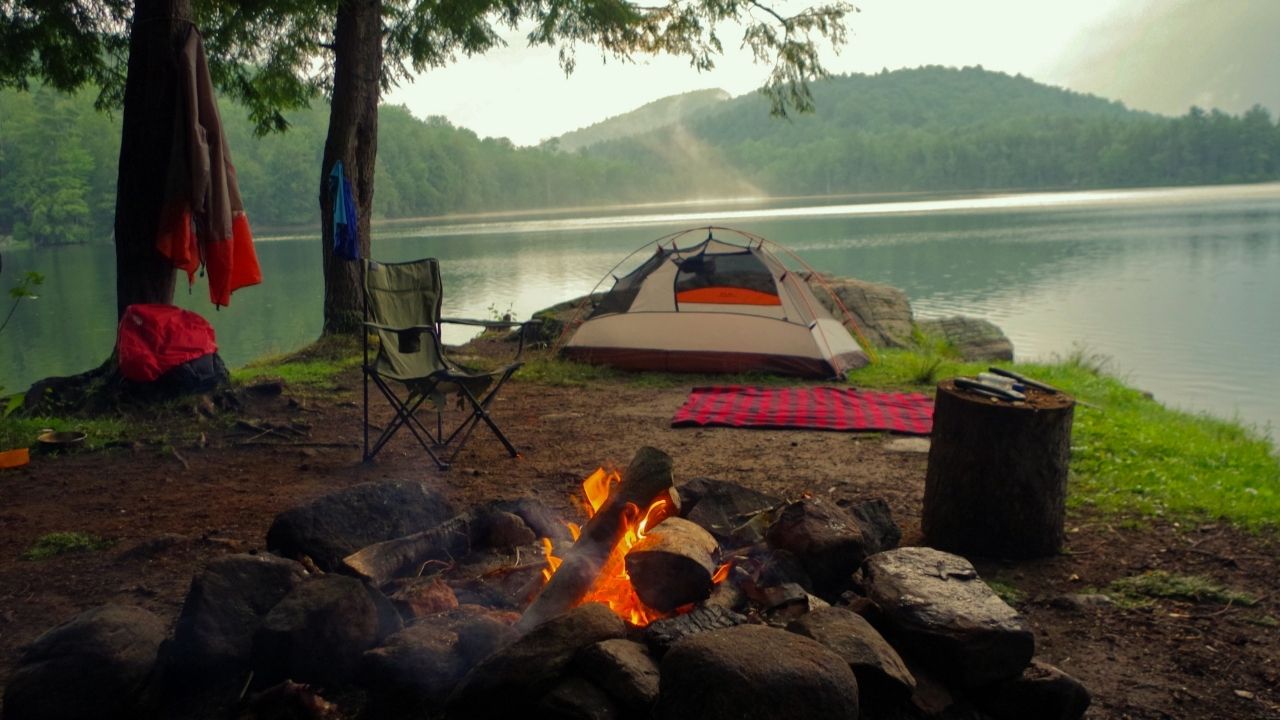 While I do not like camping personally, I've done a lot of hikes in Harriman State Park and found some pretty neat areas where camping is allowed and have to admit, that it does look pretty nice there. Keep in mind that many thru hikers who do the Appalachian and Long Hike trails stay in this park, and there's a bunch to choose from.
And just as well, you don't have to be a thru hiker to stay here, but you may have to reserve a spot ahead of time. Because this park is so large, you'll find a nice variety of camping spots available in Harriman State Park.
13) Explore the many "Easter Eggs" in this park:
If you look at the entire map of Harriman State Park, you'll notice many different icons, which I like to refer to as "Easter Eggs". Some of them might be the secret mines I listed above, others include awesome viewing areas, and others may be things like abandoned mills and other cool things.
You can find all of these little icons on the map of the park, and then head over to explore them yourself, making a nice day hike out of it. One of my personal favorites is the one you see to the right. It's called Lemon Squeezer which I mentioned earlier and you can even do bouldering there (there's actually several places in the park to do that too).
14) Do custom hiking trails in this park too: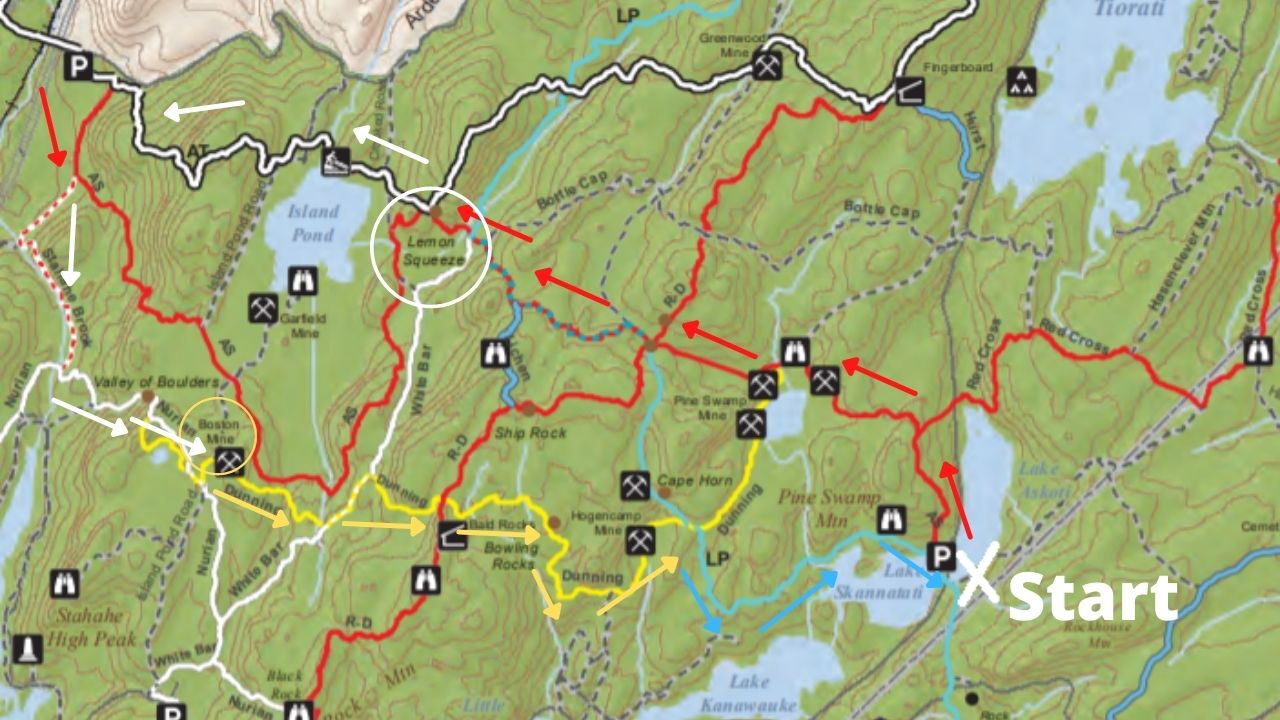 While there are several popular and more official trails you'll find in Harriman State Park, the bottom line is that this park is set up in a way where you can make your own custom trails and go through them. One thing to understand is that there are multiple same color trails in the park, but each represented by it's own shape. So for example, you can have 4 red trails in Harriman State Park, but each going in different directions and marked as a square, triangle, circle and rectangle (that's how you tell them apart).
Another thing to note is that many colored trails in the park also have their own specific names. For example:
Seven Hill trails (is a

blue trail

).
Pine Meadow (red trail).
Tuxedo Mountain Ivy (

different red trail

).
Triangle (yellow trail).
1779 (blue trail).
Timp-Torne (

different blue trail

).
Kakiat Trail (white).
Appalachian Trail (different white).
None of the trails listed above are loops and if you intend to do any of them, in order to get back to where you started, you'd need to find other intersecting trails on the official map and follow them back. This example is plentiful at Harriman State Park and something to keep in mind if you seriously intend to explore the tons of hikes available here. Obviously, you will want to prepare ahead of time to avoid getting lost, but I've done this a lot in the park and have included at least 1 custom trail I made and did (twice) in this park.
Warning: I do admit, I got lost several times, so only do this only if you're advanced at navigating. If you're new to hiking and don't know how to navigate, do not do any custom trails, stick to the easy ones!
But the point is that there's tons of options available, which is one of the reasons why every time I come to this park, there's always a new trail for me to explore, and that's because I keep looking at the map and seeing how I can do a loop. I'll connect several trails together, make arrows to help me navigate, then download it to my phone and let the adventure begin!
15) Explore the Anthony Wayne area of Harriman State Park:
One new area I recently explored in this park is called Anthony Wayne and it's a very large parking area with picnic spots, a mine and a short hiking trail nearby called the Anthony Wayne loop trail.  This particular trail gets you great views of the Hudson River Valley and even Bear Mountain State Park. Best of all, it's a large area which you can find on your GPS (the entrance is right off the Palisades Parkway, which I personally consider one of New York State's best scenic drives).
I've attached the region where you'll find it, but I did explore this hike with a buddy of mine. While the Anthony Wayne Loop trail is under 5 miles long, we did a much longer version of it which did cover that same loop, but ours was closer to 12 miles and we did cross places like Popolopen Gorge which is another nice spot in the northern most end of Harriman.
16) Do the Fire Tower hike:
As if Harriman State Park already hasn't had "enough" adventures to explore, there's also a cool Fire Tower hike there called Jackie Jones Fire Tower. And if you're into these kinds of hikes, then see my post on New York's top Fire Tower hikes. Anyway, this particular one is located on the eastern side of Harriman State Park, specifically close to by Lake Welch.
The hike is only about 2 miles long and when you do it, reach and then take the Fire Tower all the way up (it's 60 feet high), not only will you get a great view of that lake, as well as the Hudson Valley and Harriman State Park overall, in the distance you will also be able to see NYC (provided the clouds aren't covering it).
If you do decide to do this hike, the good news is that you can find it on Google maps here, but keep in mind that it will say Jackie Jones Mountain and not the Fire Tower, but when you do get here, you'll see trail signs for it. It's definitely on my list of explorations next time I visit Harriman.
Are there any good Harriman State Park waterfalls worth seeing?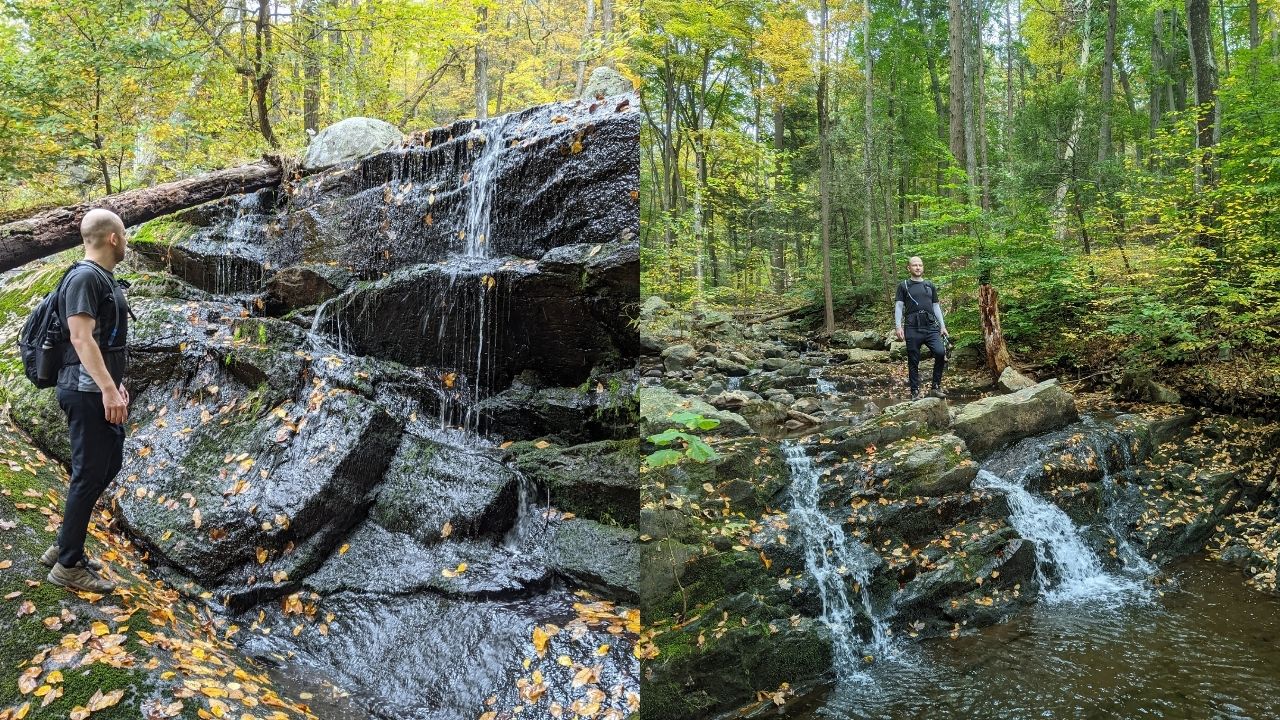 Unfortunately, in my experience, Harriman State Park isn't exactly known for waterfalls. You'll find a few little ones here (like the one I just shared), but overall, no major waterfalls to note. With all the miles of land I've covered in this park, at best, I've only found a little waterfall stream here and there that's a few feet high, and even then, those rarely even reach that point unless you're hiking here on a rainy day (or after).
The closest waterfall you'll find is actually northwest of the park and it's called Fitzgerald Falls. I'm not even sure if it's legal to go there, but yeah, Harriman State Park isn't a place I'd look for waterfalls at.
Popular questions regarding Harriman State Park:
Why is Harriman State Park closed?
Most of Harriman State Park is actually open, but certain parts of it like Lake Welch are closed because of an algae in the water.
Do you have to pay to get into Harriman State Park?
The main entrances to Harriman State Park are free to enter, but certain areas inside the park have a fee to enter like some beaches on the lakes.
Are there waterfalls in Harriman State Park?
There are no major waterfalls in Harriman State Park.
Is camping allowed in Harriman State Park?
Yes, you can reserve camping spots in one of many areas in Harriman State Park.
Does Harriman State Park have bears?
Yes there are bears in Harriman State Park and I ran into one personally in the southern part of it near the Dater Loop Trail
Important things you need to have before you visit Harriman State Park:
1) Absolutely get yourself a Harriman State Park map!
I've not only downloaded it so I can see it on my phone, but I've also printed out the map as well. I recommend you do both things. I can't stress how important it is to have this if you do any hikes here. I would not rely on such as Alltrails since I've had issues using it in this specific park before.
2) Have water and other hiking basics:
While you should always do a hike in this park based on your experience and knowledge, make sure it's an easy one but just in case bring necessary supplies for the hike, even if you think you don't need that many. I've often gone into hikes in this park, then did more than I thought and was happy I brought extra water and food.