7 Best Catskills Swimming Holes With Waterfalls
Whenever I hike in the Catskills, I love to finish up with a refreshing swim in one of the numerous swimming holes there and in this post, I'd like to share 7 of the best ones you'll find in this region.
Here is a list of the 7 best swimming holes in the Catskills:
Peekamoose Blue Hole
Split Rock swimming hole
Kaaterskill Falls swimming hole
Fawn's Leap swimming hole
Swimming hole near Fawn's Leap
Rat's Hole Park swimming hole
Vernooy Falls swimming hole
The only place on this list I haven't explored yet is Split Rock, but I will be checking it out as soon as possible. In the meantime, here is information on all of these swimming holes in the Catskills:
Peekamoose Blue Hole: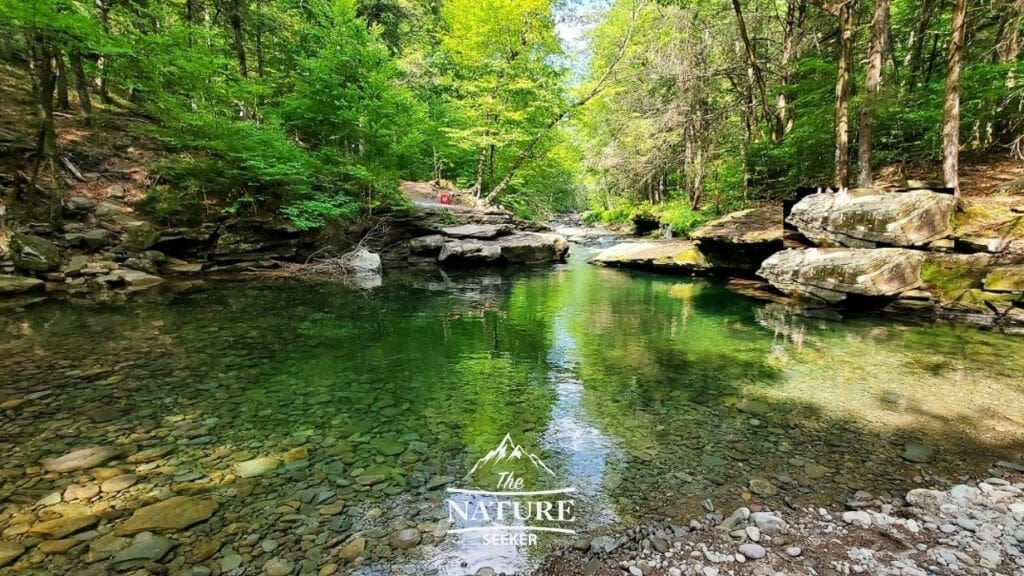 It's probably the most famous swimming hole on this list and yes, it gets packed there, especially if you go on a weekend. I explored Peekamoose Blue Hole once so far after doing a long hike called Devil's Path and it is indeed a beautiful area to check out (minus the crazy crowds that fill this place on weekends).
But anyway, after swimming and cliff jumping in it, I am more interested in exploring it during the fall season and winter to see the color differences in the water and environment, but overall, this is a very nice swimming hole with a parking lot nearby, as well as other hikes and waterfalls to check out (Buttermilk Falls).
Split Rock swimming hole: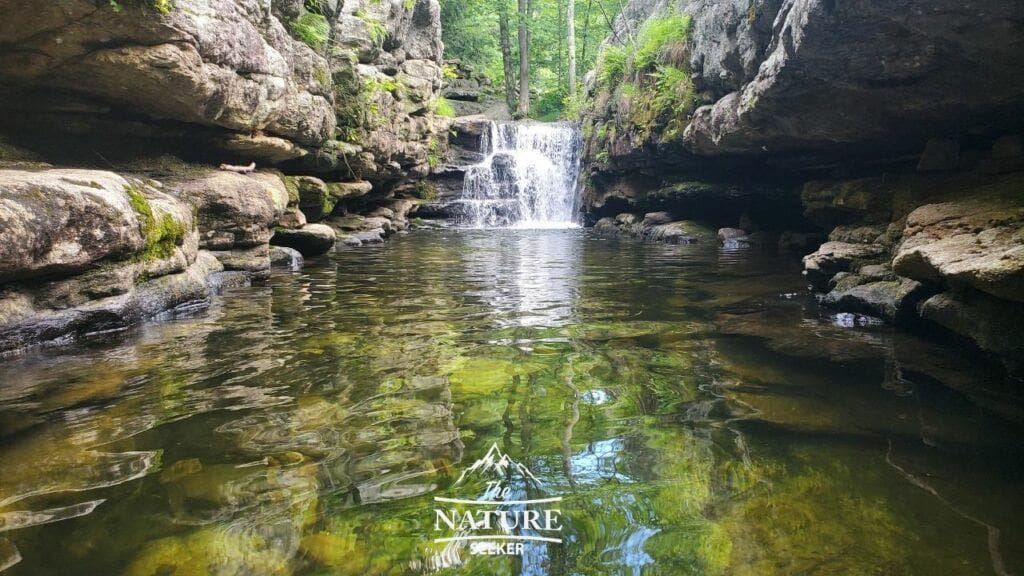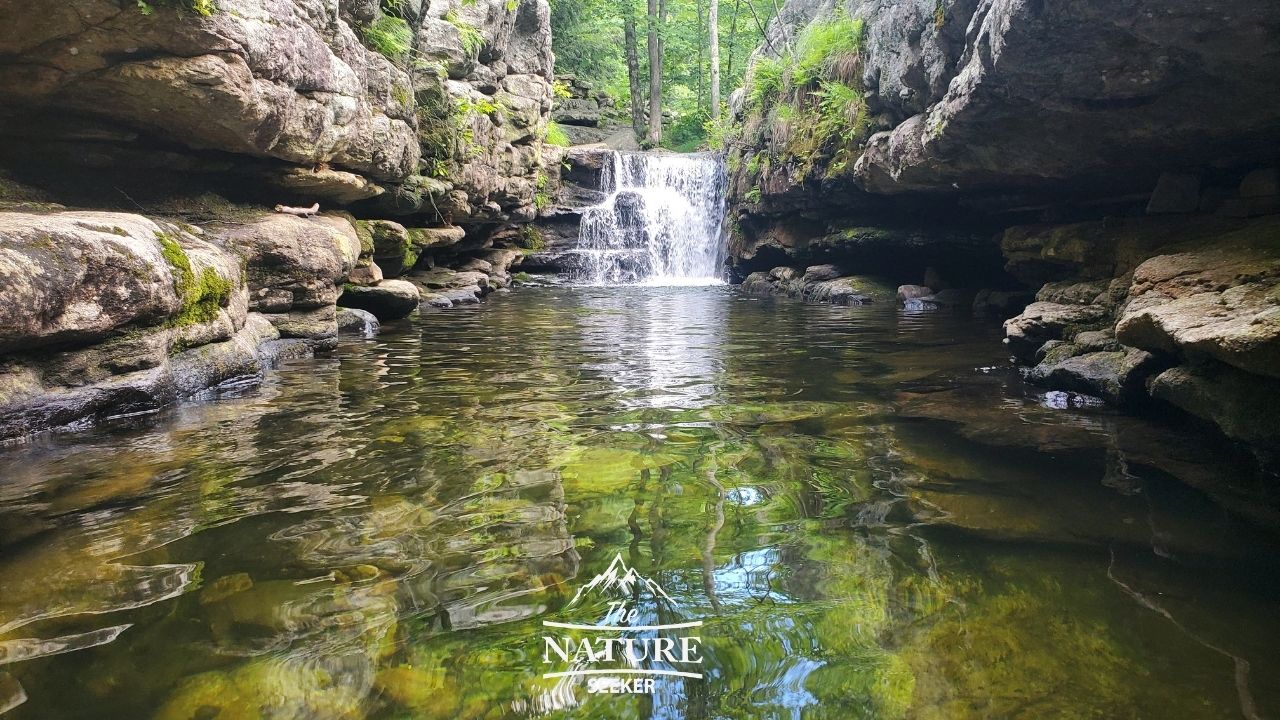 Located in Mohonk Preserve, this is a popular swimming hole to check out there and just 2 days ago, I did just that. I did enjoy being there, but there were quite a few people and the swimming area is pretty small, but fortunately, the water was so cold, very few people dared to go in (of course I was one of them). I found the deepest parts of this swimming hole are only about 5 feet so keep this in mind if you go (don't jump).
Kaaterskill Falls swimming hole: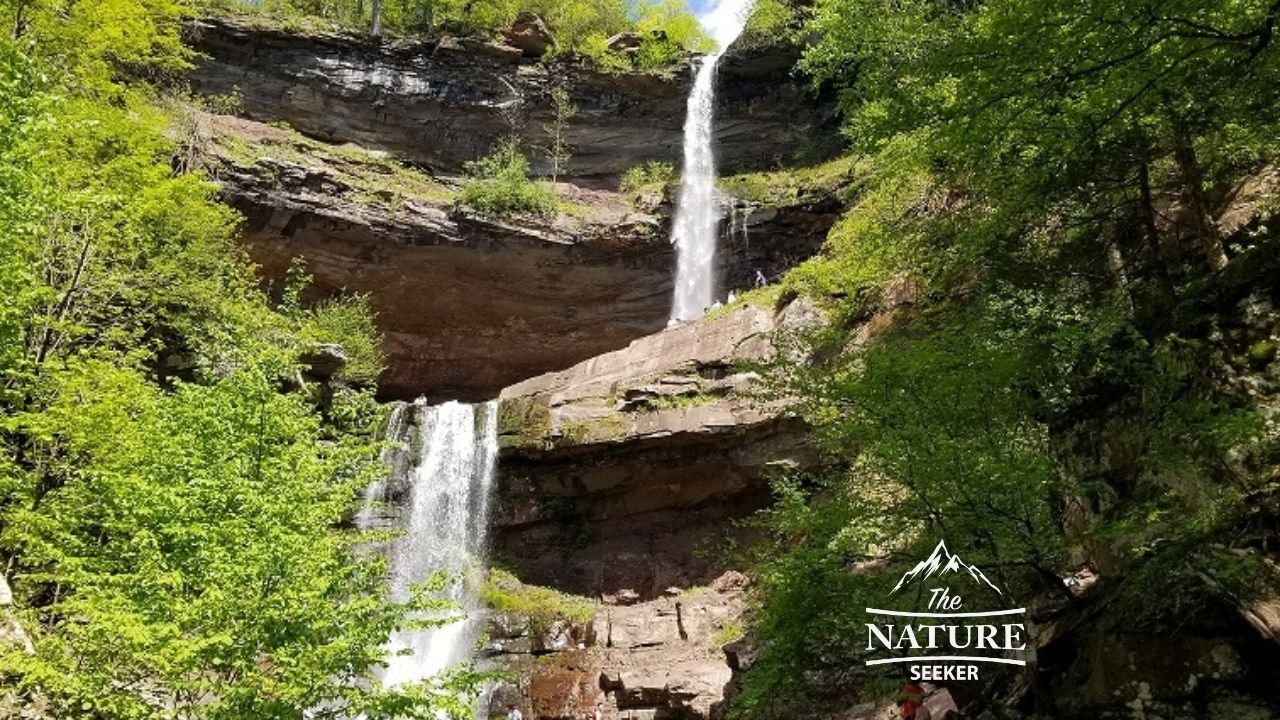 Kaaterskill Falls is a very nice waterfall I explore almost every single time I visit the Catskills and it has 3 levels. On the second (middle) is where you'll find the swimming hole. It's very shallow there (only about 5 feet at most), you should be careful of the large crowds and being underneath the actual waterfall, and while it's small, it's also very scenic and nice to check out once you do the hike up there (or down depending on which trail you start at).
Fawn's Leap swimming hole: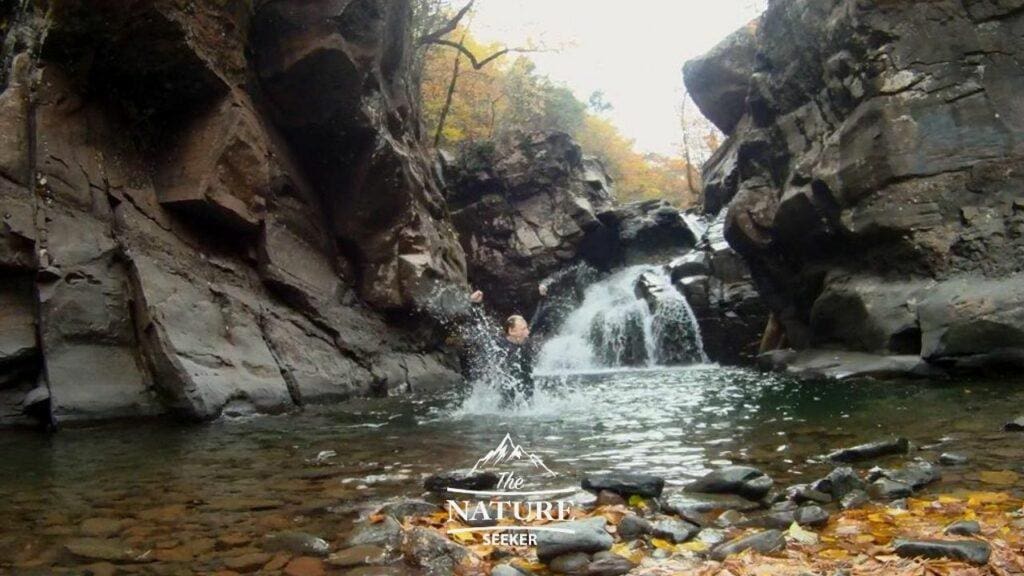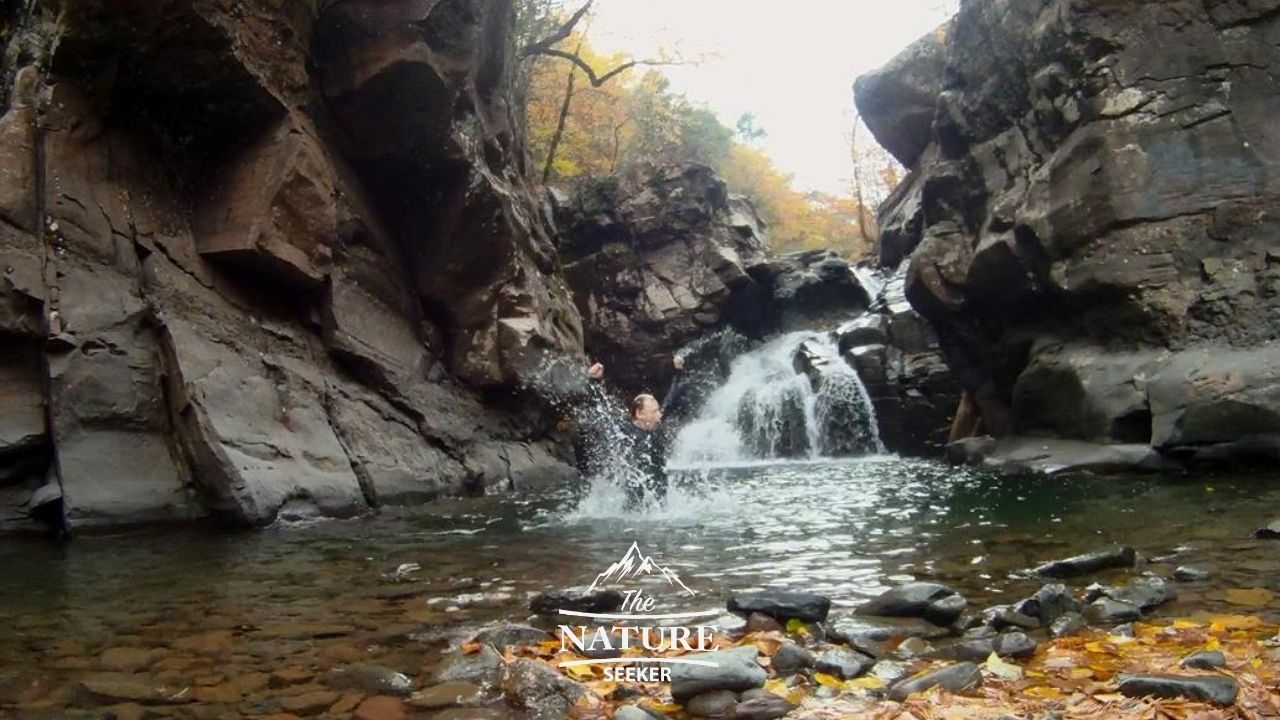 One of the most popular cliff diving areas in the Catskills is called Fawn's Leap and it also happens to have a swimming hole right in that spot too. It's not a large area for swimming, but it is a popular one that a lot of people enjoy going to and yes, it also gets crowded.
I've explored Fawn's Leap numerous times and rarely had it all to myself, but it can be explored during the colder seasons. It is also very cold there. While I do not suggest cliff jumping here (accidents have happened), do note it's about 20-30 feet in some cliff jumping areas here (numerous spots available for cliff jumping) and the water is about 10-15 feet deep.
Swimming hole near Fawn's Leap: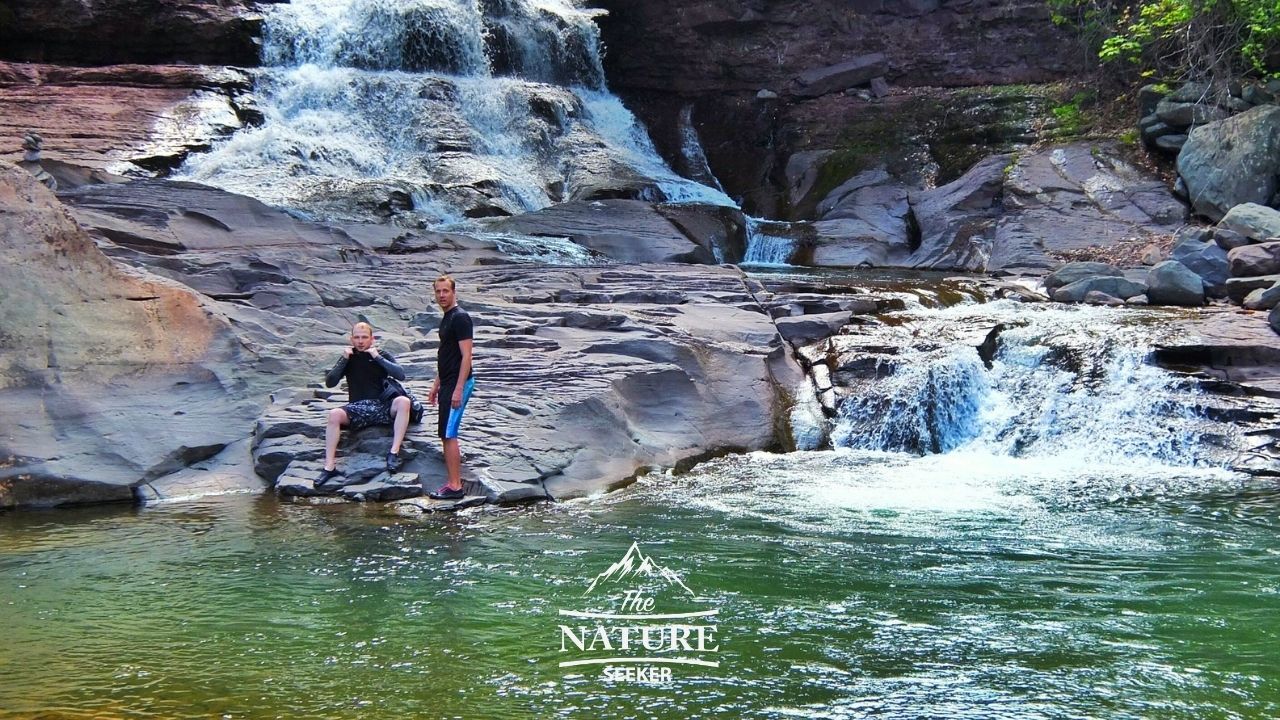 About 500 feet away from Fawn's Leap is a bridge on which route 32A crosses and underneath it is a beautiful unnamed waterfall I often hike through. Right after that waterfall is a gorgeous swimming hole I have explored numerous times. It's one of the most beautiful waterfalls in the Catskill Mountains.
The cliff jump there is only about a few feet. But the water is about 15 feet deep. On weekends, people pack this place so just be aware of this. The parking areas for both this and the Fawn's Leap area are available down the road (but limited in spaces). It just so happens that when I first began exploring the Catskills that this was the first major swimming hole I found and fell in love with too.
Rat's Hole Park swimming hole: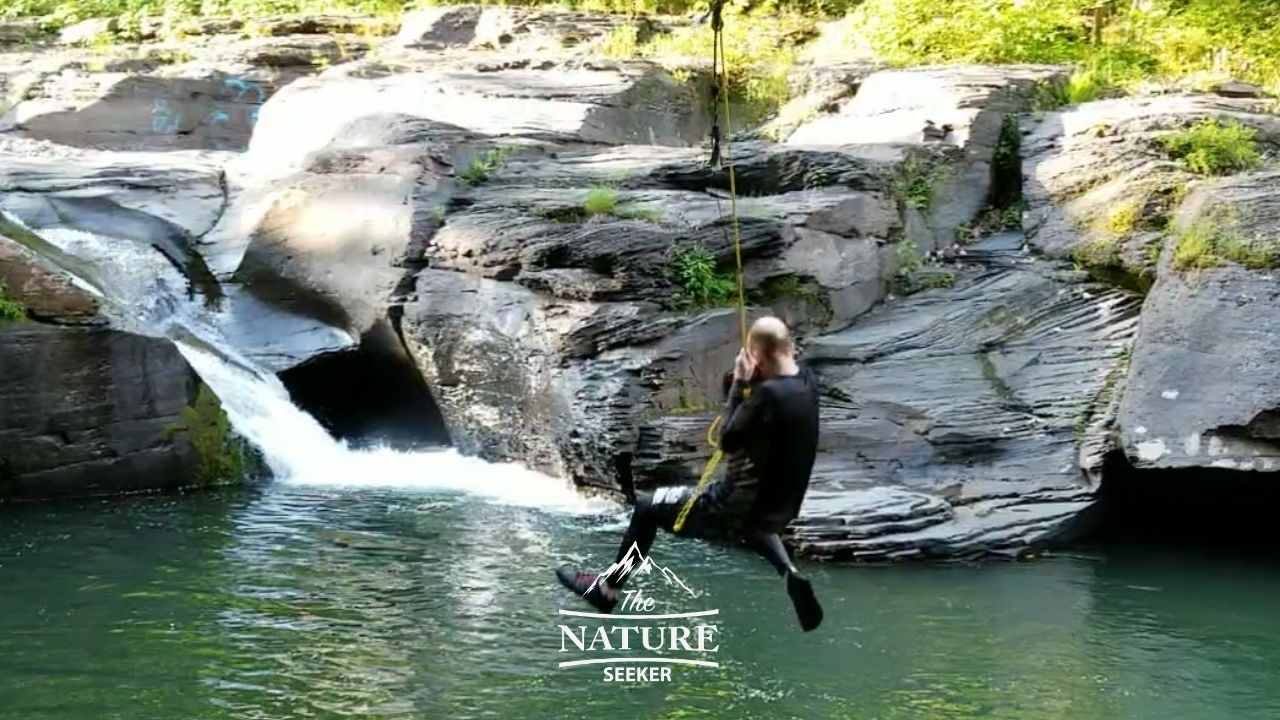 As you head further down the 32A road, one of the parking lots which will make it possible to hike up to Fawn's Leap (and the other swimming hole) will have a short hike down to another popular area which is called Rat's Hole park and it happens to be a very popular swimming hole despite the not so amazing name.
I used to finish my hikes in the Catskills by starting at Fawn's Leap and working my way downstream to Rat's Hole where there would be a rope tied to a tree that I'd use to swing into the water (in addition to cliff jumping) but in recent periods, the tree that had this rope was chopped down. But overall, the swimming hole is about 12 feet deep and the cliff jumps are about 10 feet high in some spots.
Vernooy Falls swimming hole: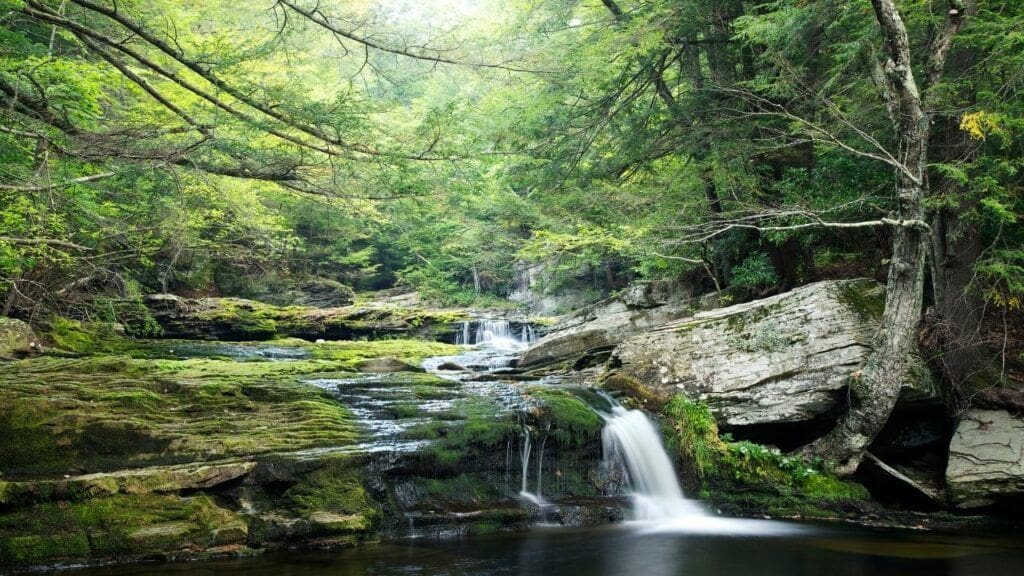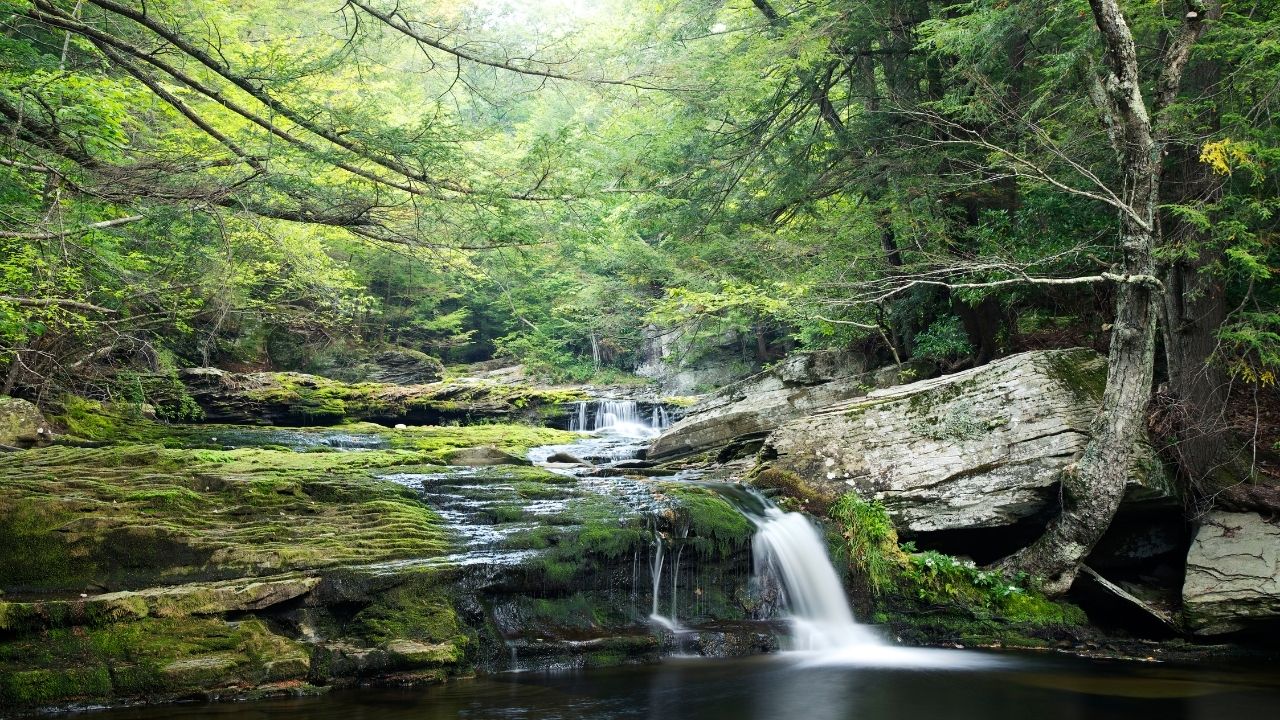 Out of all the swimming holes in the Catskills (well at least on this list that is), the one in Vernooy Falls takes the longest to reach. From the parking lot, you're looking at a 3-4 mile hike to reach this area, the waterfall and the swimming hole. However, the benefit of this hike is that less people are going to be crowding it so if you make the hike out here, it's worth it to avoid the crowds (and enjoy the swimming as your reward).
How many swimming holes are there in the Catskills?
Honestly, no one knows. There are many parts, both public and hidden from people where swimming holes are available in this place.
In fact, some areas in the Catskills do have swimming holes available, but they are restricted for the public to swim in (like Minekill Falls). Then there's likely others which locals only know about and want to keep secret (which is understandable).
What lakes can you swim in in the Catskills?
Any natural lake in the Catskills has specific areas within where you can go swimming. Examples include North South Lake and Lake Minnewaska.
Can you go swimming in the Catskills?
Yes there are many lakes, rivers, streams and even swimming holes where you can go into within the Catskills.