Everyone knows about beautiful coastlines in the US, such as the Oregon, California and Maine, but if someone told you Minnesota has one too, and also with amazing scenery, would you believe them?
I wouldn't, at least not until I started researching it myself and my goodness does this place have a lot to offer! And in this post, I'll show you 10 spots you absolutely have to explore there.
A quick background story on myself and the Minnesota Coast:
In a little less than a month, a good buddy of mine who I often road trip with is moving out of the New York City area and into Minnesota.
And while we still plan to do our semi annual road trips across the states (or Canada), I figured perhaps the great state of Minnesota has places we can see.
Upon first glance from a geographical region, you wouldn't be able to tell that it does, at least not compared to eastern or western states with plenty of mountains and high altitudes.
But for me, it didn't take long to discover that Minnesota does have a lot to offer, both inland and especially on the coast, and through simple research, I have found several sites, blogs, Pinterest Pins and more recommending the same names of places to visit from locals and those who have traveled through this beautiful coastline and upon first glance, it already took my breath away.
Quick information about the Minnesota Coast: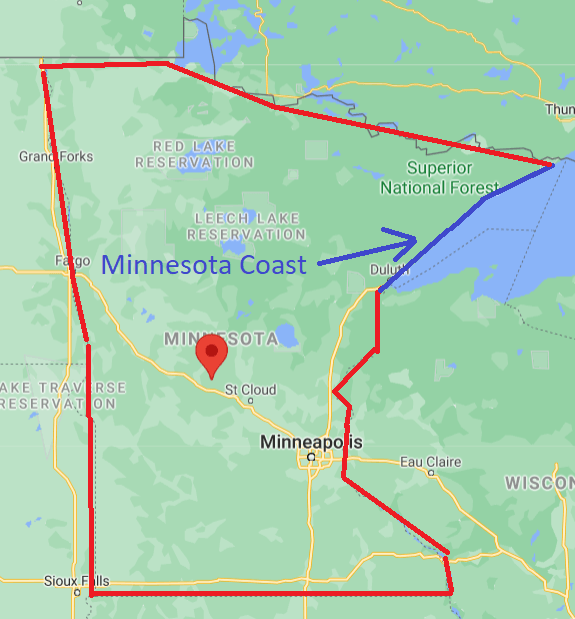 I often thought that only the states of Michigan and Wisconsin have coastlines with the great lakes, but it just so happens that Minnesota has one too.
What is the Minnesota Coast?
It's literally the only coastal spot in the state of Minnesota.
How long is the Minnesota Coast?
It stretches for over 100 miles and is great for road trips there.
Is there a scenic drive on the Minnesota Coast?
Yes there is. It's Route 61 and it resides next to Lake Superior.
It also happens to be that the Minnesota coast is very popular for tourism. There is one side of the state with a coastline there and it's on the east coast of Minnesota.
While the influx of visitors there isn't as large as the east and west coast states, it's still popular enough to warrant a visit and at this point in time, I'm writing this article from 2 positions:
1 is, I have yet to visit the state (will likely do so in a few months).
2 is, I will update this article after visiting the spots I have listed here to showcase my own experiences there.
But in the meantime, you'll definitely want to write down a list of the places to see here.
In my case, I'm going for the most beautiful nature spots on the Minnesota coast, but I will share other blogs in this article of other recommendations so you can decide for yourself which places you wish to see more.
When is the best time to visit the Minnesota Coast?
Generally Spring through early fall. It does get crowded there at times, so reserve spots early in hotels.
Is it true you can see the northern lights on the Minnesota Coast?
Yes actually and in one of the 10 coastal spots on this list, I'll show you the best places to go to find them. As for the northern lights (which you can see there), it's said they can be seen all around the year and it depends on circumstances I'll explain below.
Here are the 10 places to explore on the (east) Minnesota Coast (North Shore) for your first visit:
Gooseberry Falls State Park.
Split Rock Lighthouse State Park.
Black Beach.
Palisade Head.
Tettegouche State Park (two step falls, Illgen falls, Super hiking trail).
Sugarloaf Cove Nature Center.
Cascade River State Park.
Gunflint trail (road 12 to Northern Light Lake).
Grand Portage National Monument (and state park).
The Scenic Drive of the Minnesota Coast (route 61).
These locations begin in the southern coast of this state and head north. Because there's no major airport in the northern end, you'll have to make your way up this state this way before heading back down, but the places you'll see on the way will make it well worth it.
1) Gooseberry Falls State Park: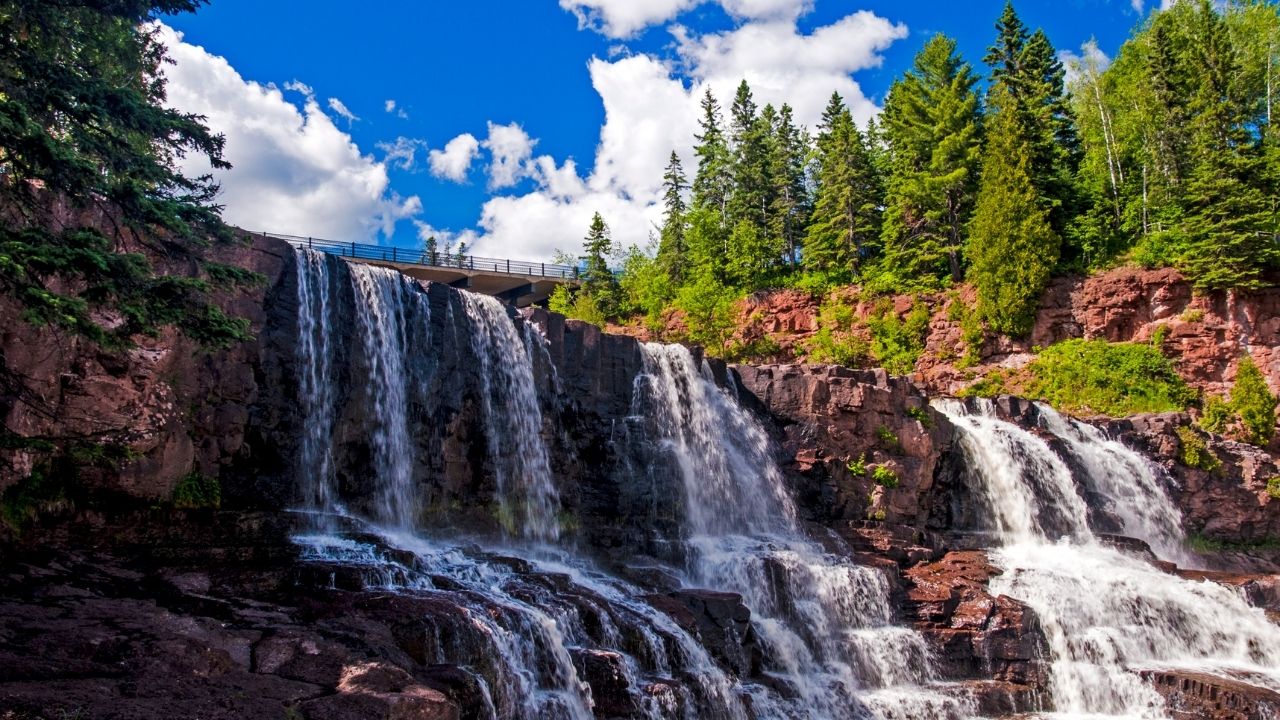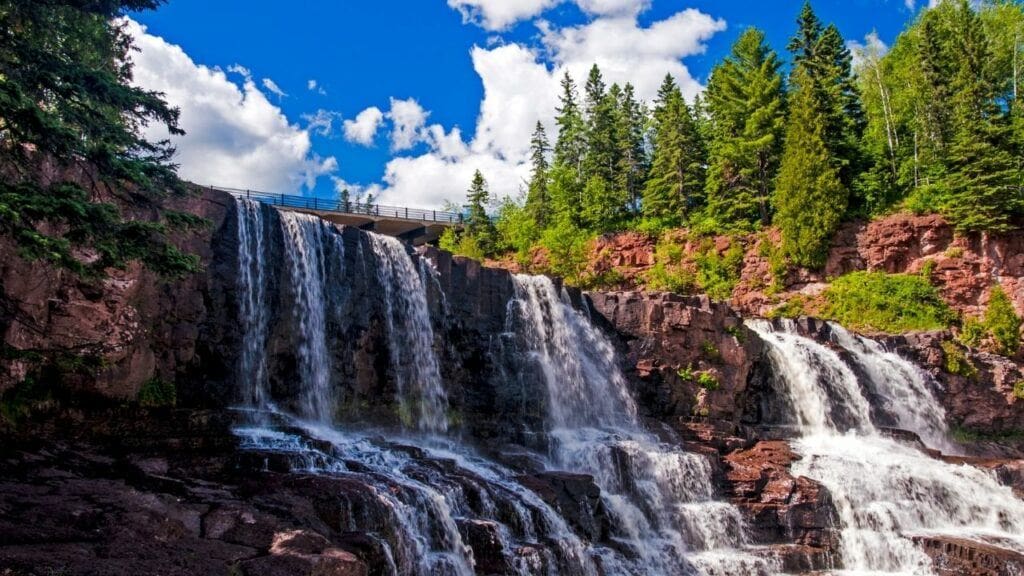 Waterfalls are going to be a common thing you see on the Minnesota Coast and to start with, Gooseberry Falls as well as the State Park it's in is a great appetizer to the north shore.
This particular spot on the coastline is very ironic and the waterfall has 2 or more levels of exploration and hikes available all around the park. Not to mention that it's right by the coastline too to make things even better!
2) Split Rock State Lighthouse: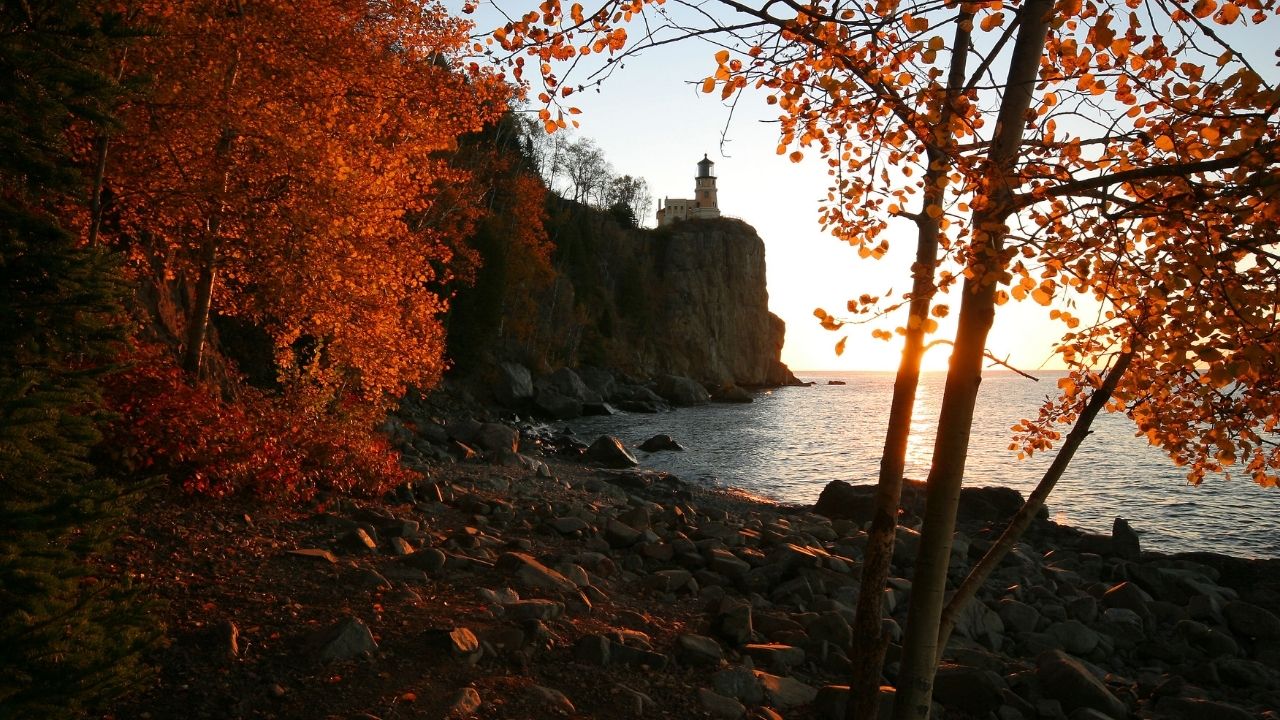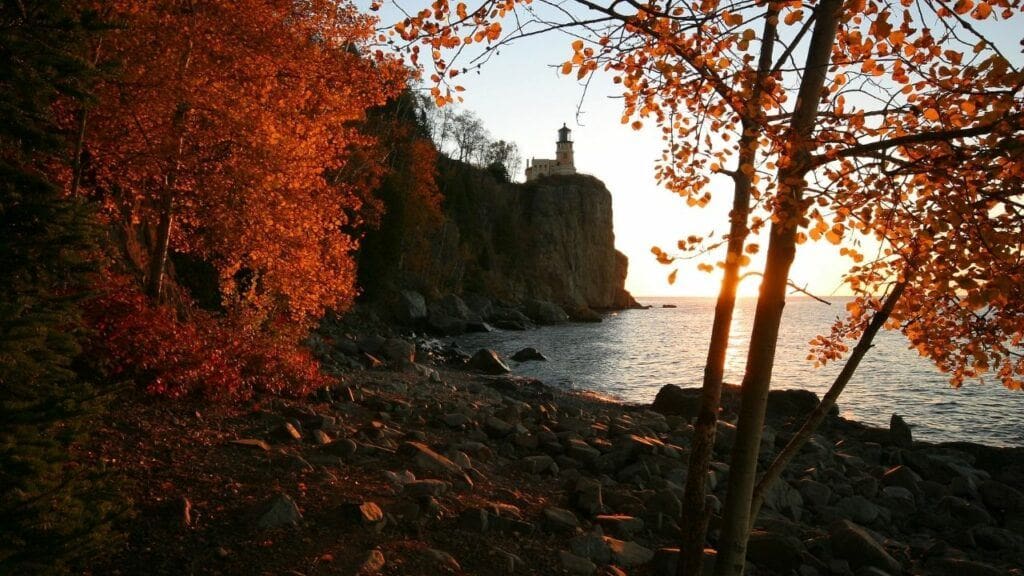 Split Rock State Lighthouse (and park) was one of the first places I found to be truly appealing to me when I began researching what to explore on the Minnesota Coast.
Until I knew what and where this place was, if you told me to guess, I'd tell you it's likely a place on the Washington Coast or Oregon Coast, or possibly even the Maine Coast. But Minnesota would never be on that list and when I saw it, as well as the islands next to it, I knew that Minnesota would be the next major new place I'd explore.
Split Rock State Lighthouse has several hiking trails to explore on the coast and inland, but of course, the main attraction is the hike to view the lighthouse from the point you see above and to actually visit it as well. This is also an amazing spot to visit during the autumn season and especially during sunset. It's a mandatory visit on my list.
3) Black Beach: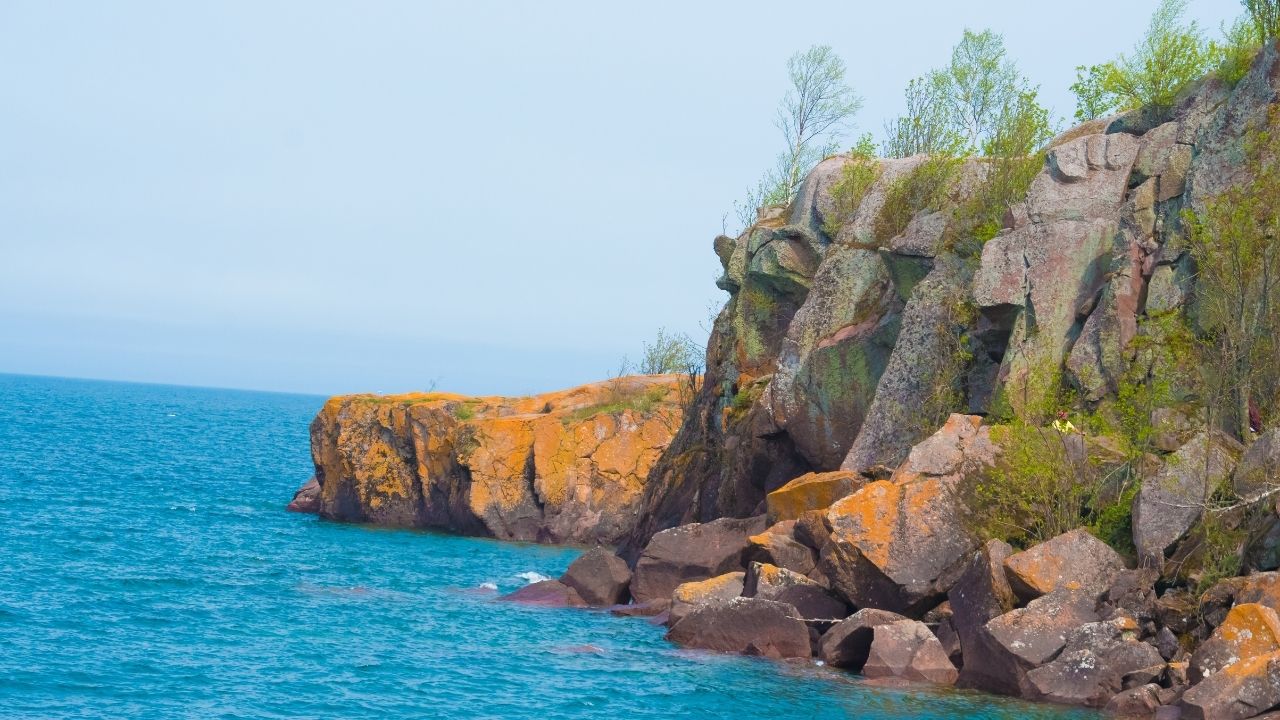 Black Beach reminds me a lot of the Eastern Canada road trip I did where I also saw beautiful coastal areas like in New Foundland. This is one of the reasons I decided to add Black Beach to my list, and also because it's unlikely I'll ever come back to New Foundland (the ferry ride is awful) and prefer to explore similar spots elsewhere!
4) Palisade Head: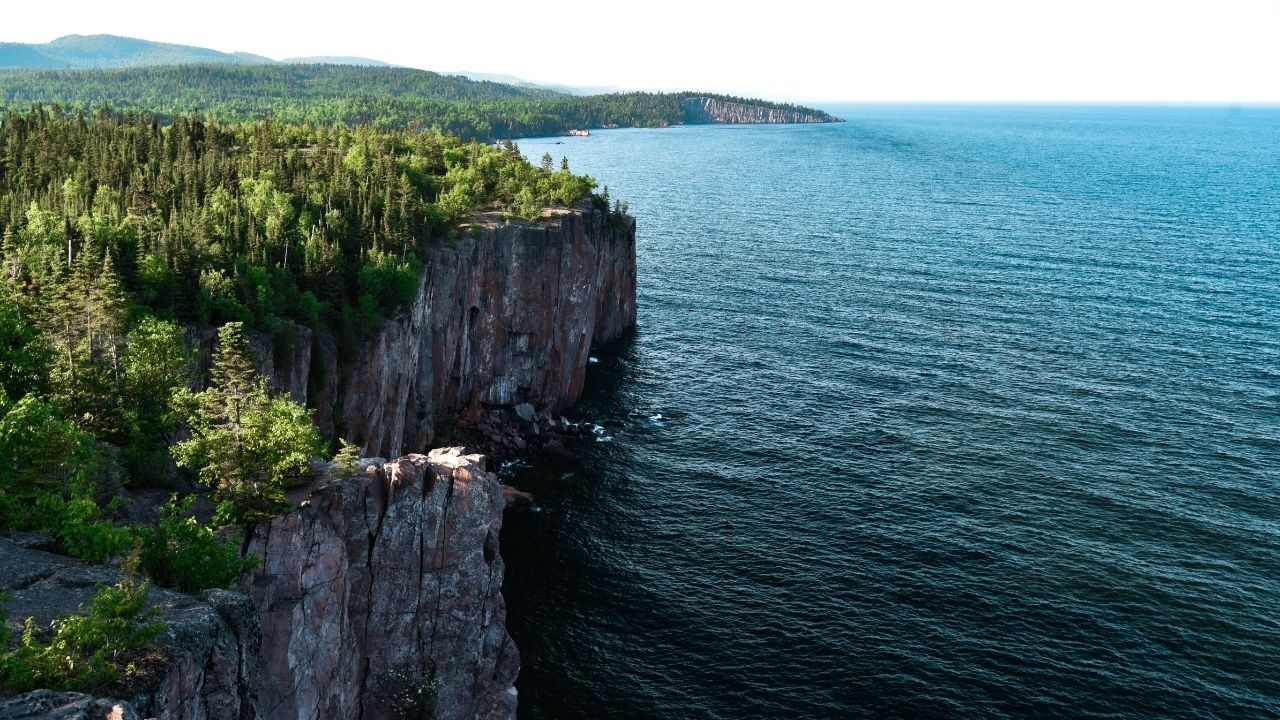 No other coastal spot I've ever been to has the look that the Minnesota Coast has and Palisade Head is a perfect example of what I'm talking about. To find anything similar to this, you'd have to go outside of the United States and just maybe you'd be able to find something closely related in Europe.
The only other place that is somewhat similar in my experiences is Nova Scotia's Cabot trail which bears some resemblance to this area (also a nice place with great coastal spots!).
But in this case, hiking through Palisade Head and enjoying the scenic overlooks in the process is a dream come true for hikers, and certainly me and it's something I cannot wait to do when I explore the Minnesota Coast.
5) Tettegouche State Park: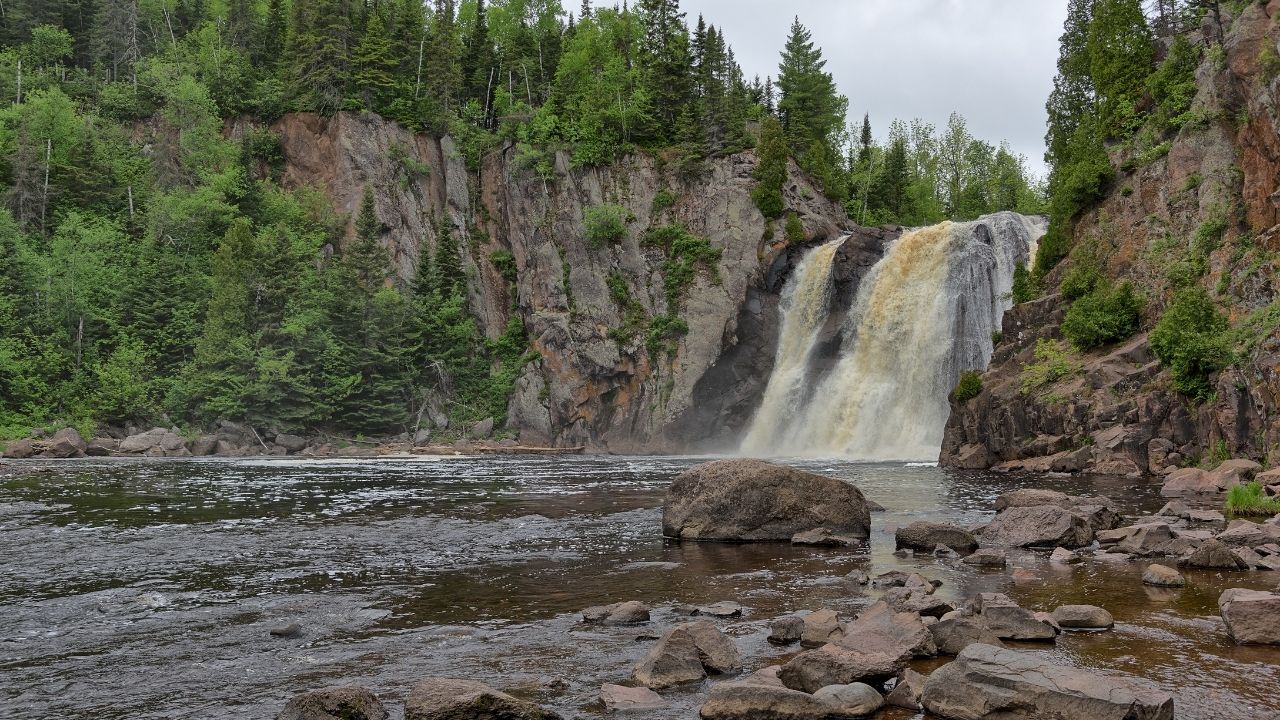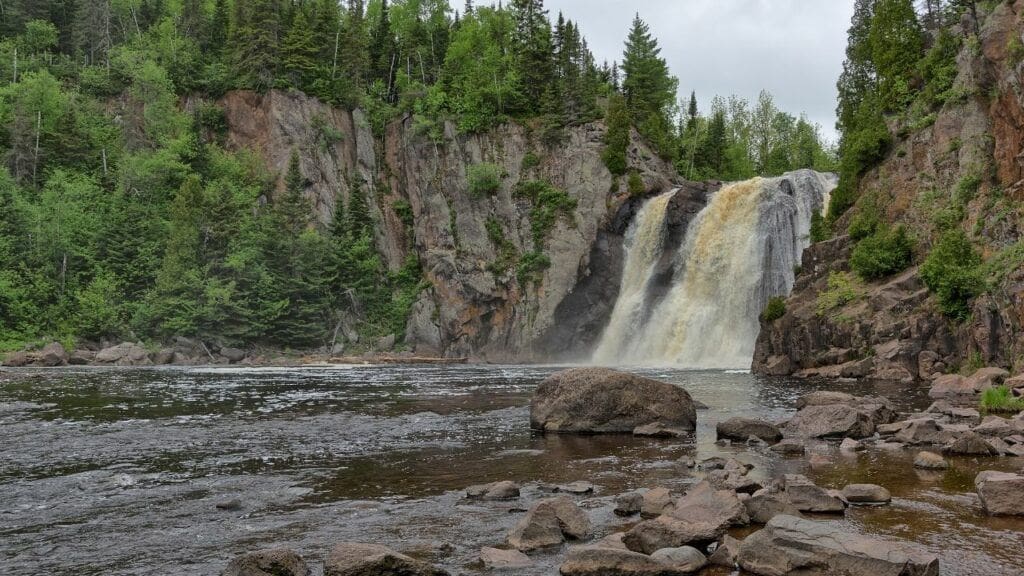 Giant waterfalls, great hikes, and all close to the coast. This is what you'll find in Tettegouche State Park and specifically, here are 3 spots I have on my list to check out there:
Two step falls.
Illgen falls.
And the Super hiking trail.
6) Sugarloaf Cove Nature Center:
Sugarloaf Cove Nature center has nice coastal areas to explore, including some iconic cove's you can get some great pictures at (as well as awesome memories). The above picture may not be enough to convince you to go, but based on the other images I saw, it is another must stop on my list.
7) Cascade River State Park:
This area has many rivers, waterfalls and paths to the coast that it's well worth exploring. In addition, there's also a lot of wildlife in this region of the Minnesota Coast (be careful).
8) Gunflint Trail (Scenic drive 12 to Northern Light Lake):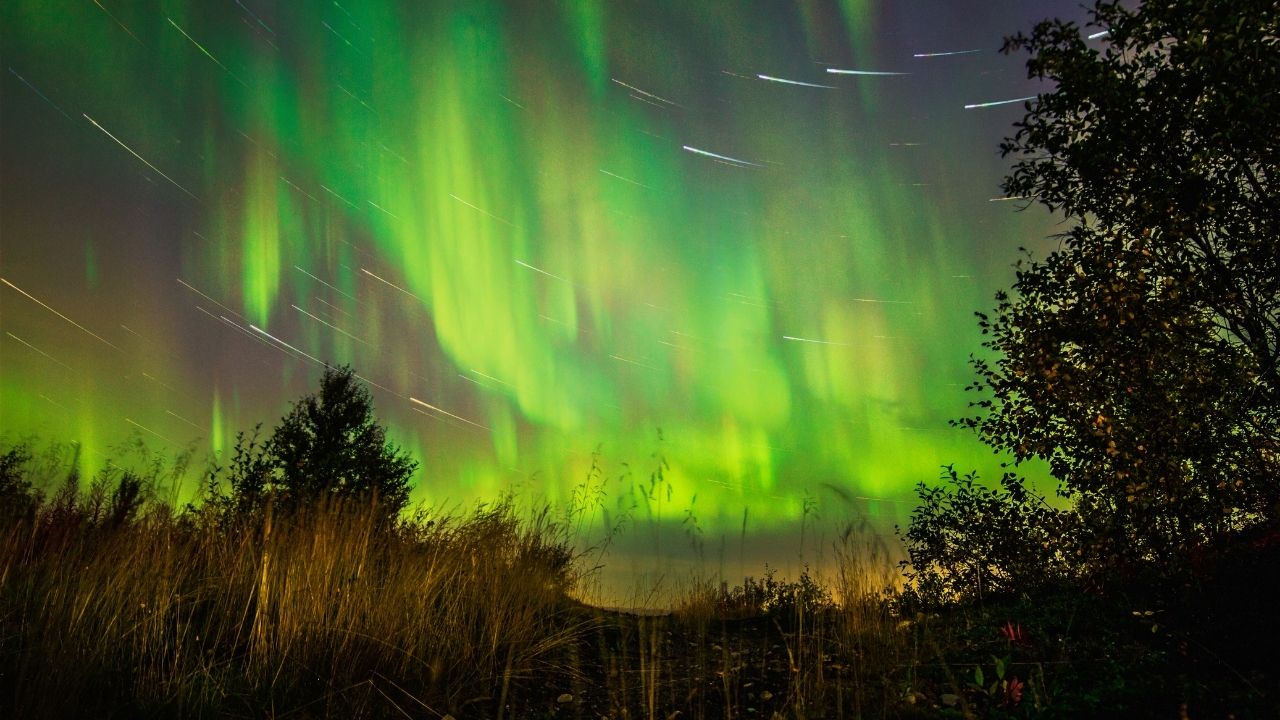 I knew of one National Park in the states where you could see the northern lights and it was Isle Royale National Park. But little did I know that geographically, that park isn't far from the Minnesota Coast and seeing the northern lights here is possible, particularly on the famous Gunflint trail.
This is the only place on the list that leads well inland from the coast but for the northern lights and other amazing spots to see (many islands and lakes), it's worth it.
To see places in addition to Gunflint trail where you have a chance to see the northern lights, see this website.
In my adventures across the continents, I have twice tried to see the northern lights:
Both times, I missed it, even though I went during the right season/period and so I am hoping Minnesota will be "third time's the charm" experience with northern lights.
9) Grand Portage National Monument (town and state park):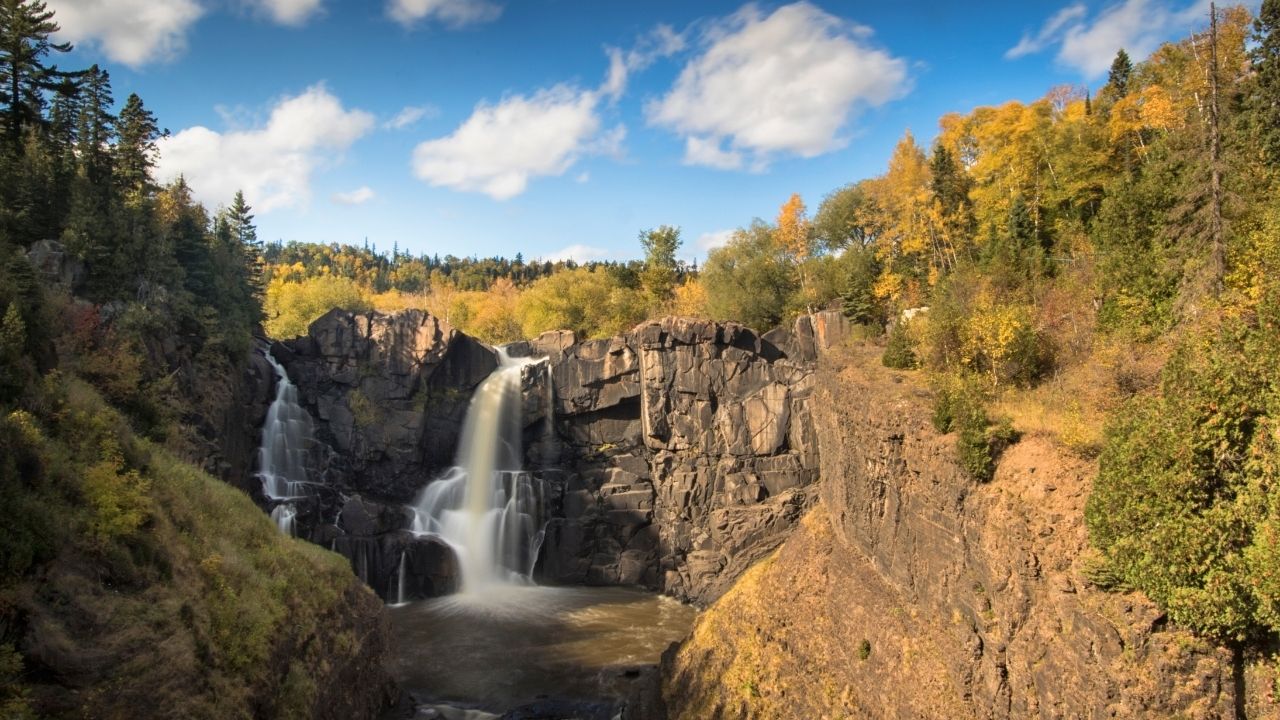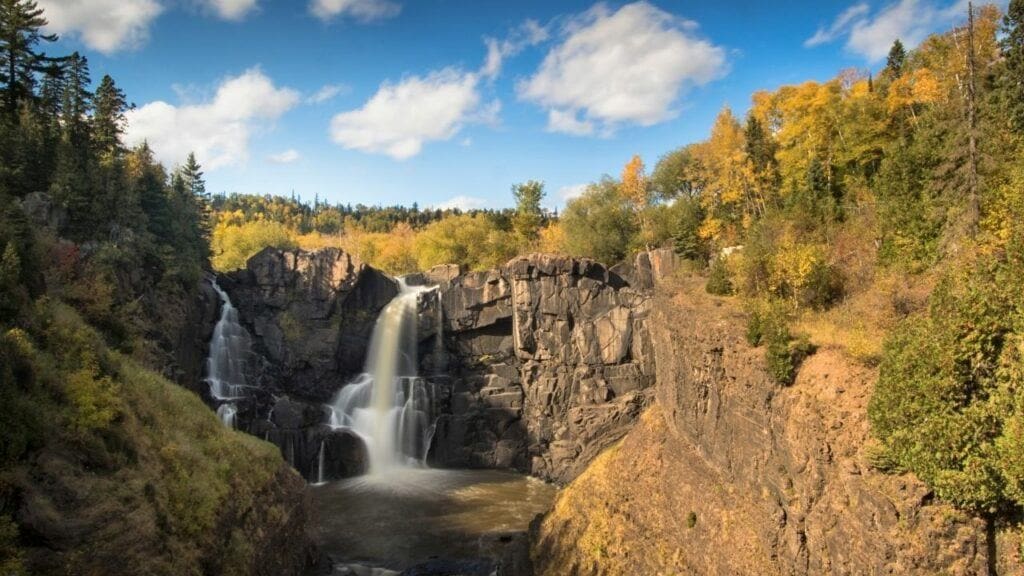 This is actually the last official stop on this list as anything past the state park is over the Canadian Border, but the park and town is well worth seeing and staying at overnight before concluding your trip across the Minnesota Coast. Like many of the other spots on this list, the park and monument area have a lot that you can see.
10) The scenic drive (Route 61) across the Minnesota Coast: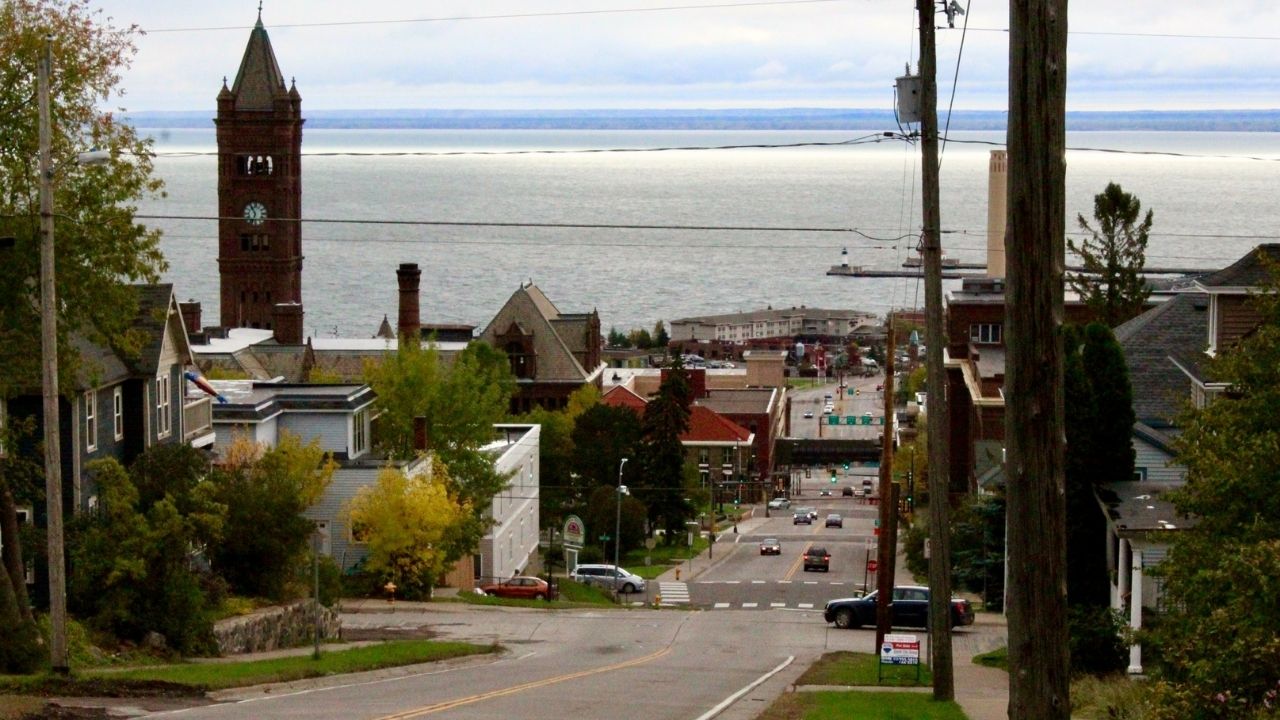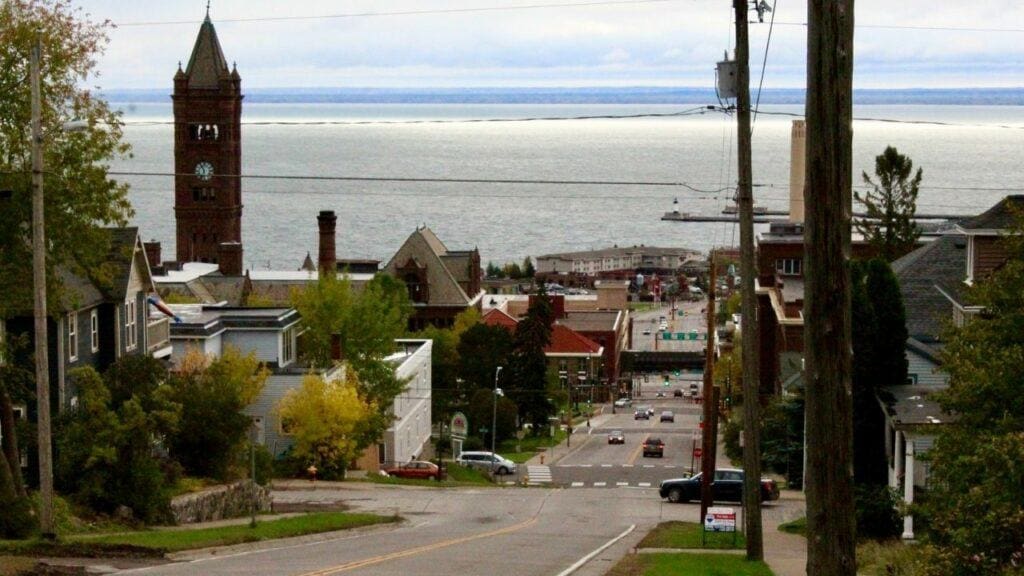 The scenic drive in this region cannot be overlooked and like I said before, based on what I've seen, it easily competes with the greatest coastlines I've already seen in the states:
Other great posts on what to see on the Minnesota Coast:
Below are some of the best resources I find on what to explore if you visit this area:
First is ExploreMinnesota.com which shows a lot of similar spots (and others).
Second is Travelwithaplan.com in which a family goes through the Minnesota Coast (north shore) and shares what they saw.