Few people, including actual residents know that there are amazing nature spots near New York City, and as someone who loves this topic and explores these areas, I've got 11 places to share with you today that are truly incredible.

These 11 nature spots near NYC can be up to a 2 hour drive outside the city and depending on how much time you have, be it a single day or possibly more, you'll decide whether or not you can cover these 11 areas or not. It is absolutely possible to check out several of the spots on this list in one day though.

Whether you're into hiking, scenic driving, beautiful parks or anything nature related basically, you will find that these 11 spots, seen on their own or in bulk are enough to really help you "reset" from the city's noise and stress.
Here are the 11 best nature places to see near New York City: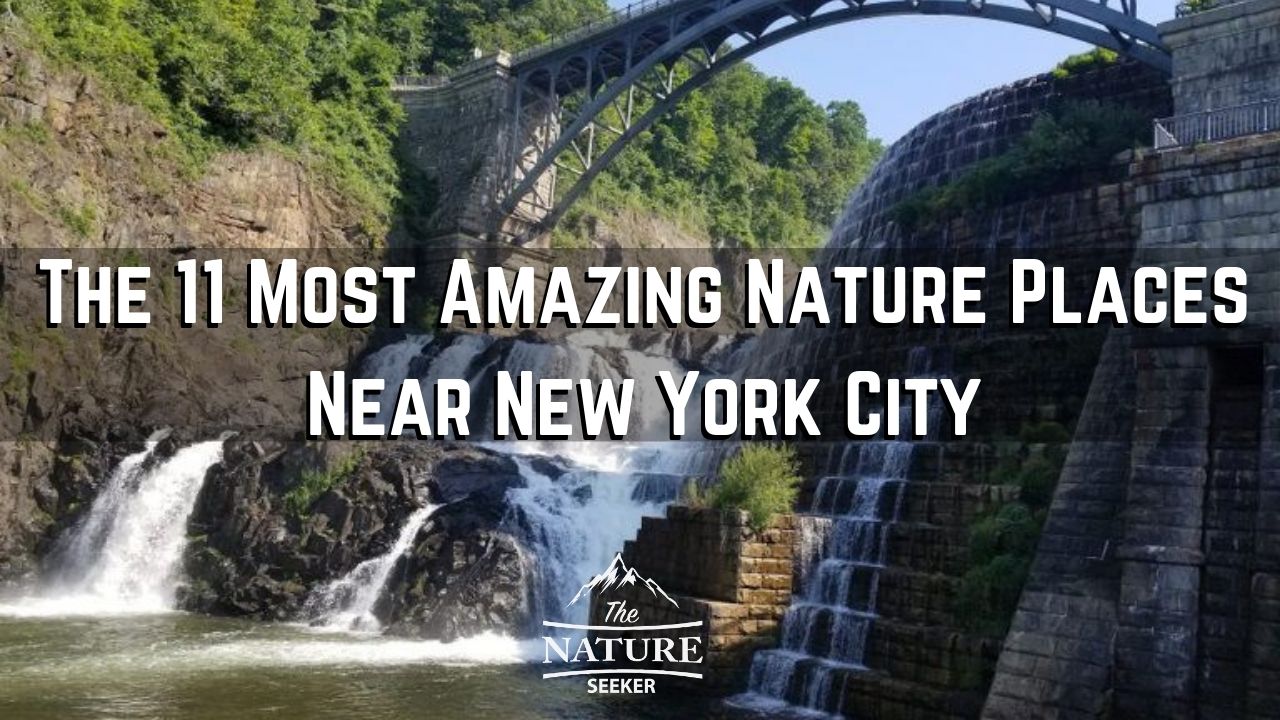 Croton Dam

.

Purple Heart Memorial Bridge.

Fort Montgomery.

Bear Mountain State Park.

Breakneck Ridge.

Widow Jane Mine.

Rosendale Trestle.

Mohonk State Preserve.

Harriman State Park.

Palisades Parkway scenic drive.

Fort Lee Historic Park.

Bonus: Sterling Forest State Park.
Now I marked these places in the order you can do them, but depending on which of these same locations you wish to visit, you can plot out the locations of each spot and visit them in your own order.
1) Croton Water Dam: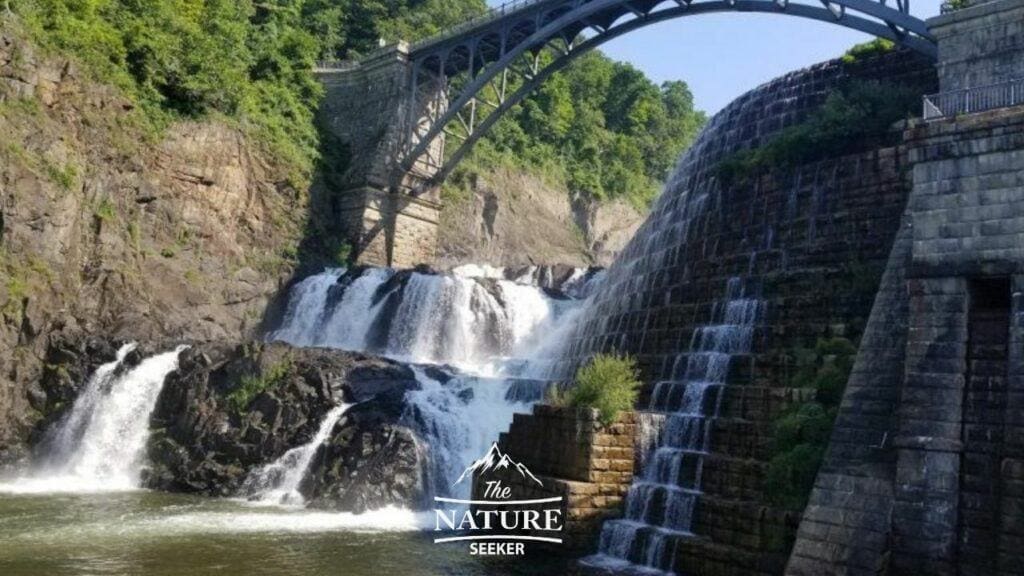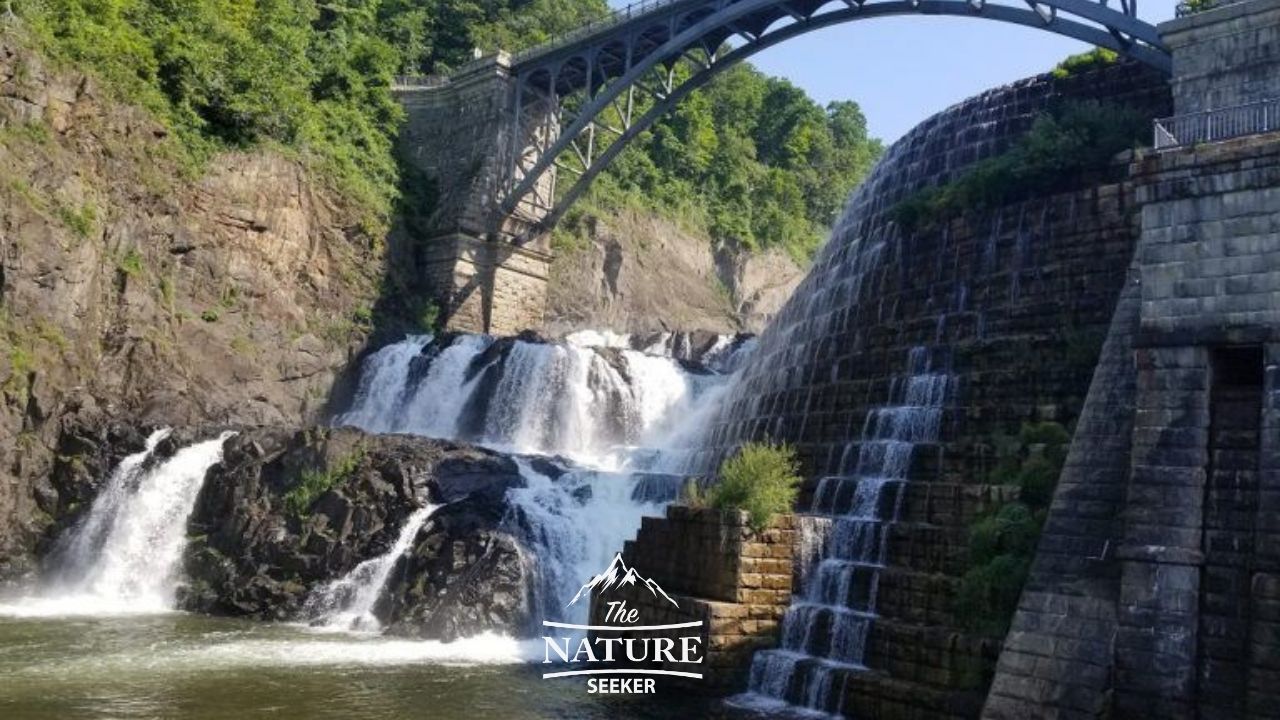 For a very long time, I've seen photos of this place on Instagram and very few actually mentioned the name of it. Once I found out it was called Croton Water Dam and this nature spot was only about 40 miles north of New York City, I had to go there and I did at least 2 times so far. Despite it being a small area to explore, the beauty condensed into that small area is truly spectacular with a man made waterfall that is unlike any I've ever seen before.
Now there are 2 access points to Croton Water Dam:
One from the top view (free to view). Check that out!

And one from the bottom, which costs $10 to enter and will take you into the small park next to the dam. You'll see it from the perspective I took this picture of it from to the right.
I recommend seeing this place from both locations. The waterfall in this place is amazing and I put it on my list of the 10 best waterfalls to see in New York State.
2) Sight see around Purple Heart Memorial Bridge (plenty of hiking available):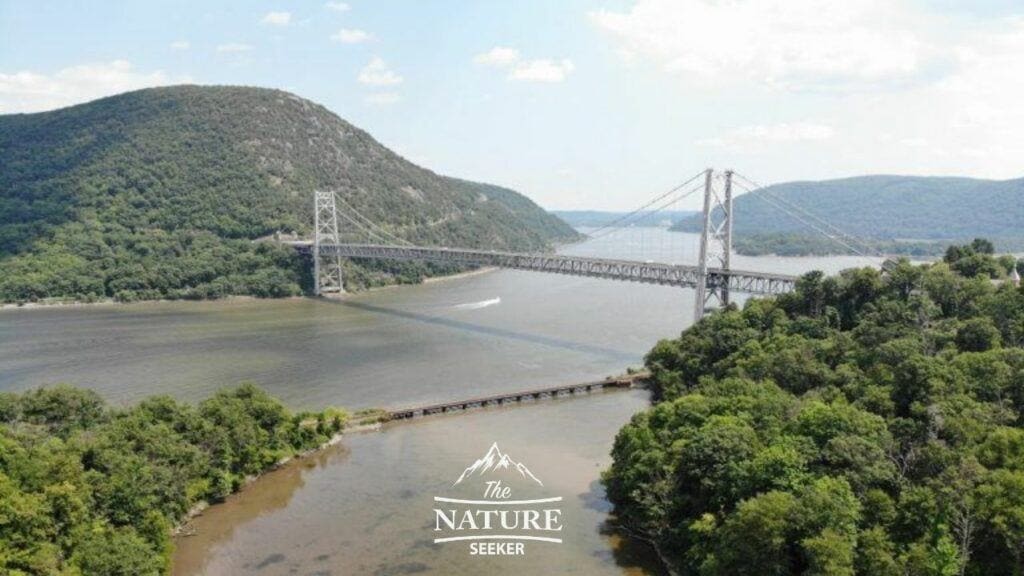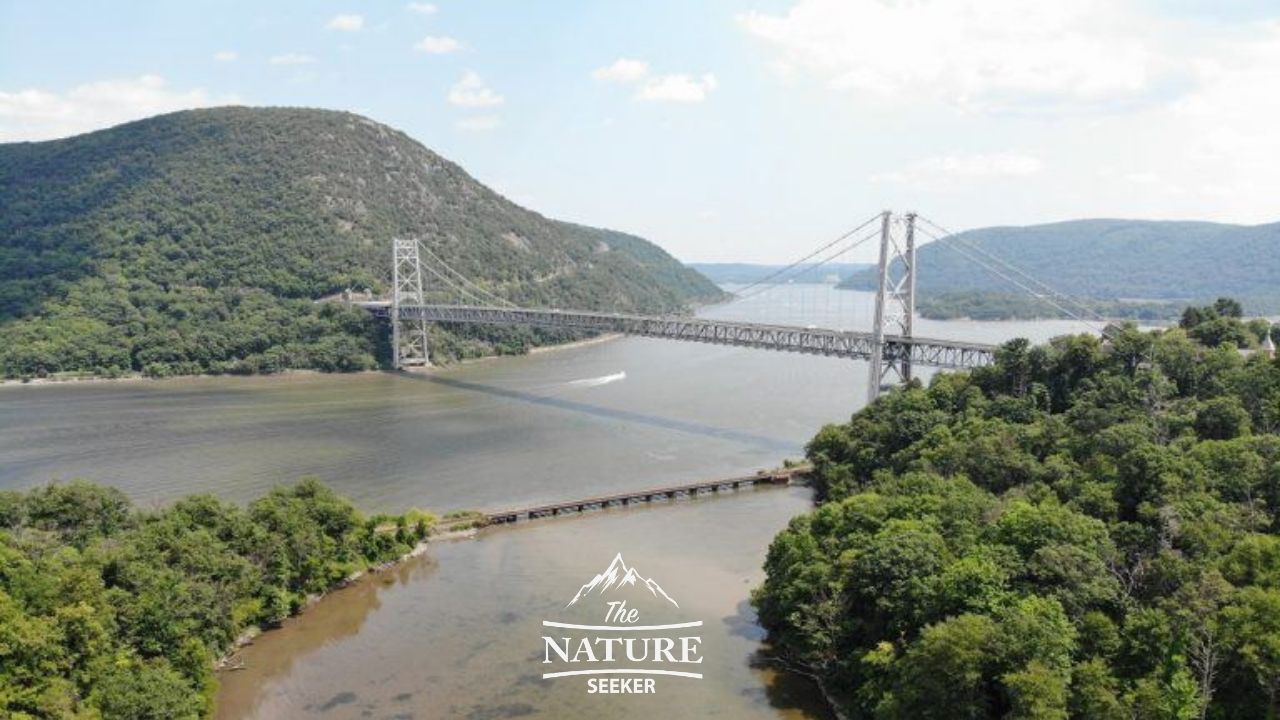 This beautiful bridge is about an hour north of the city and also close to Croton Water Dam, so if you visit it, getting to the bridge from there is about a 30 minute drive. While there's beautiful hiking spots near this bridge and scenic overlooks, you can enjoy just walking over it (it's free).
Not only that but the scenic drives all around it are well worth exploring too as you can head in at least 3 different directions, all of which will take you through some of New York State's most beautiful parks and regions. The only thing to really watch out for here is ticks, as well as in the greater New York State in general.
3) Visit Fort Montgomery: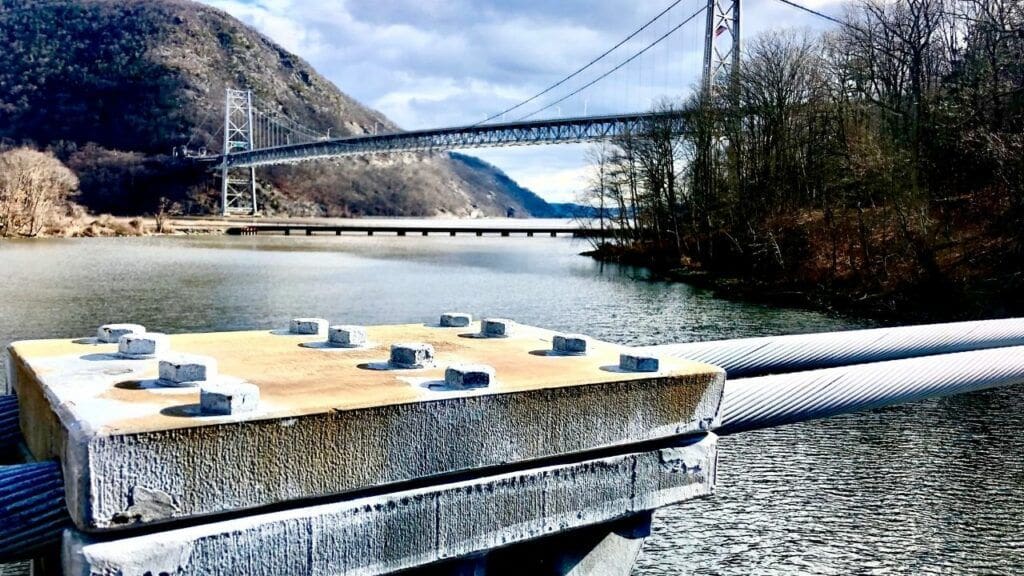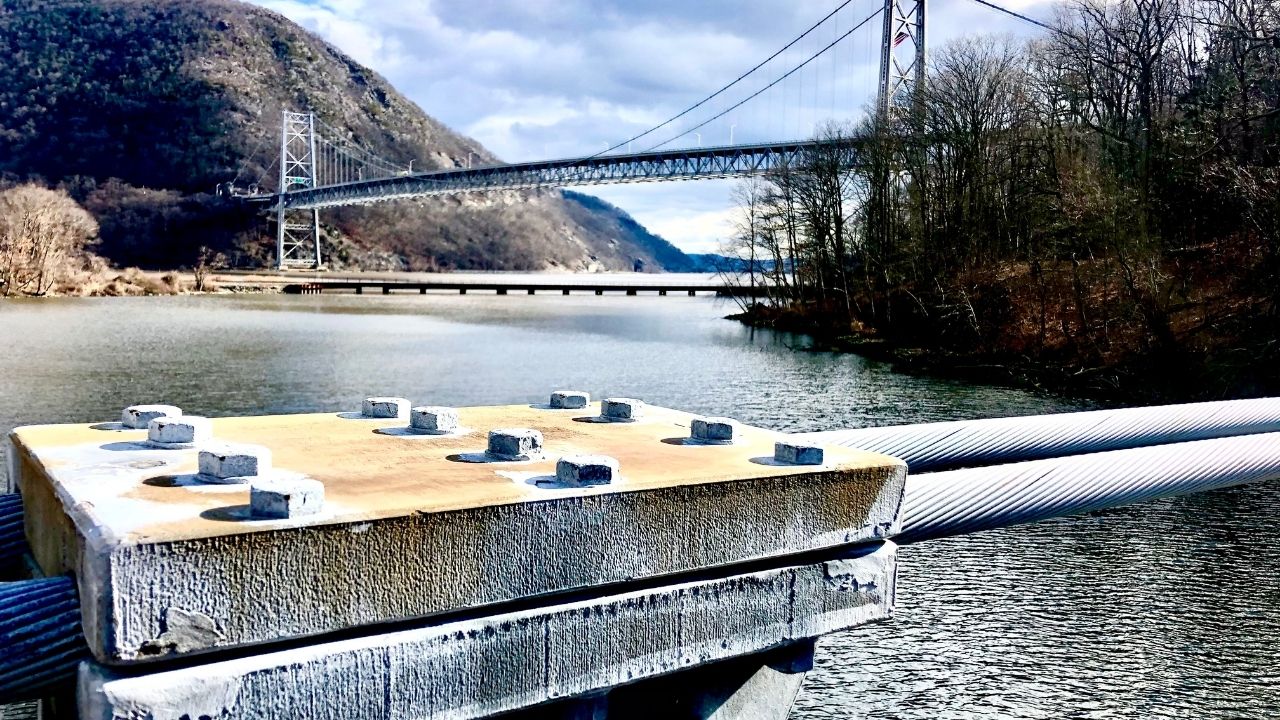 This Fort is located right under the west side area of the Purple Heart Memorial Bridge and if it's open (I believe after 10 a.m), then it's worth visiting. There's a bridge at the lower end of this Fort which will give you a beautiful scenic view of the bridge from below it.
Sadly, I haven't had a chance to visit this Fort yet because it was closed when I was in this location, but there are walkways near it that'll allow you to also enjoy beautiful views. Fort Montgomery is also one of my most recommended places for day trips near NYC.
4) Visit Bear Mountain State Park:
Bear Mountain State Park has many beautiful views and is very close to both Fort Montgomery and Purple Heart Memorial Bridge. The hikes in this park are pretty simple and there are many activities there. I've visited this park only once, but I still remember how much I enjoyed being there and I know you will too, NYC residents!
5) Go up to Breakneck Rid

ge and hike it if you can: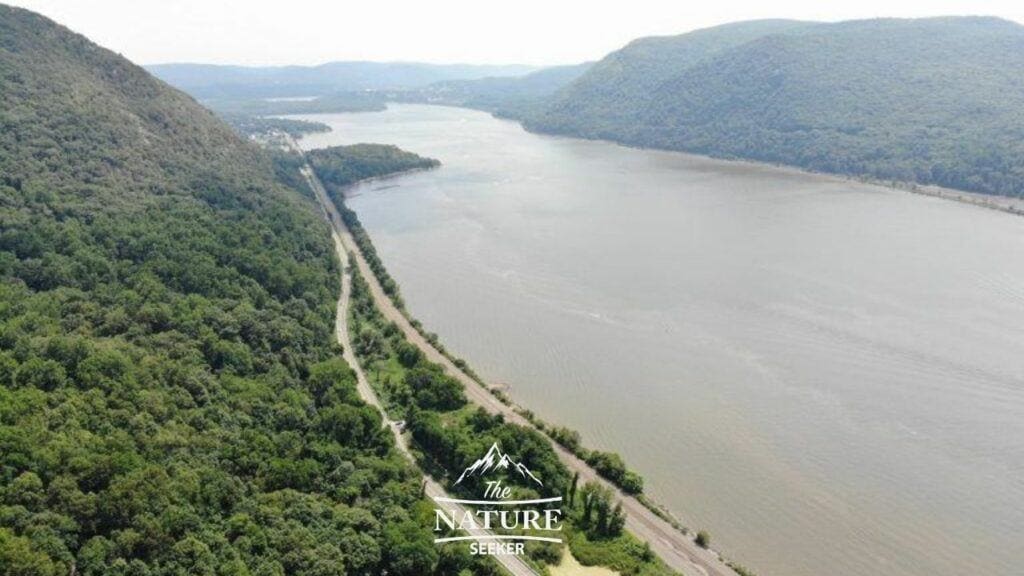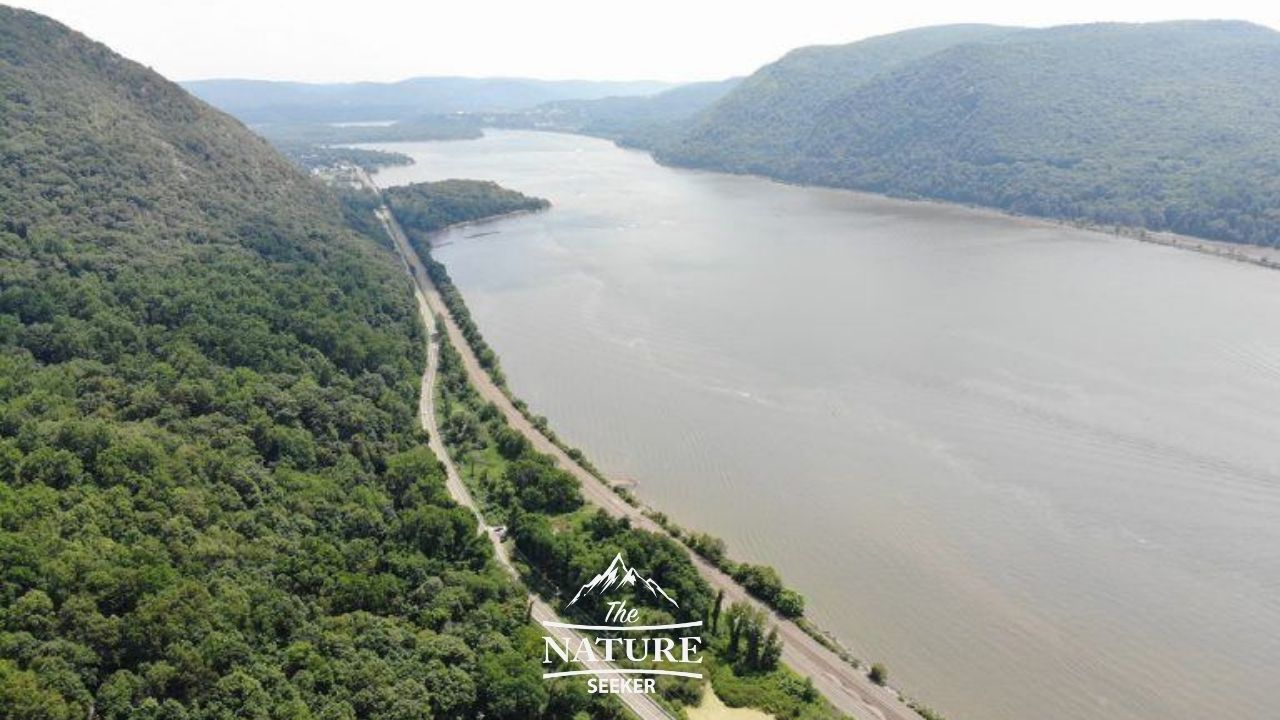 Breakneck Ridge is a popular hiking location, especially to NYC hikers who want to get away (because it's pretty close to the city). This popular hike is about a 3 mile loop which for the first mile is very hard, so it's only recommended to check out if you're in good shape and love hiking.
This place is extremely popular on weekends to visit, so if you're truly trying to escape the crowd element of NYC, visit this place on a weekday that isn't a holiday. It's also one of the best hikes near NYC (it's not far from the city). And there's also other areas nearby (Hudson Highlands State Park) to enjoy hikes at.

I rarely visit these kinds of locations on weekends because of the crowds, but if I have no choice, I'll try to make it happen very early, because then there won't be as many people, like in Delaware Water Gap (another good spot about 2 hours outside of NYC to visit).
6)

Widow Jane Mine: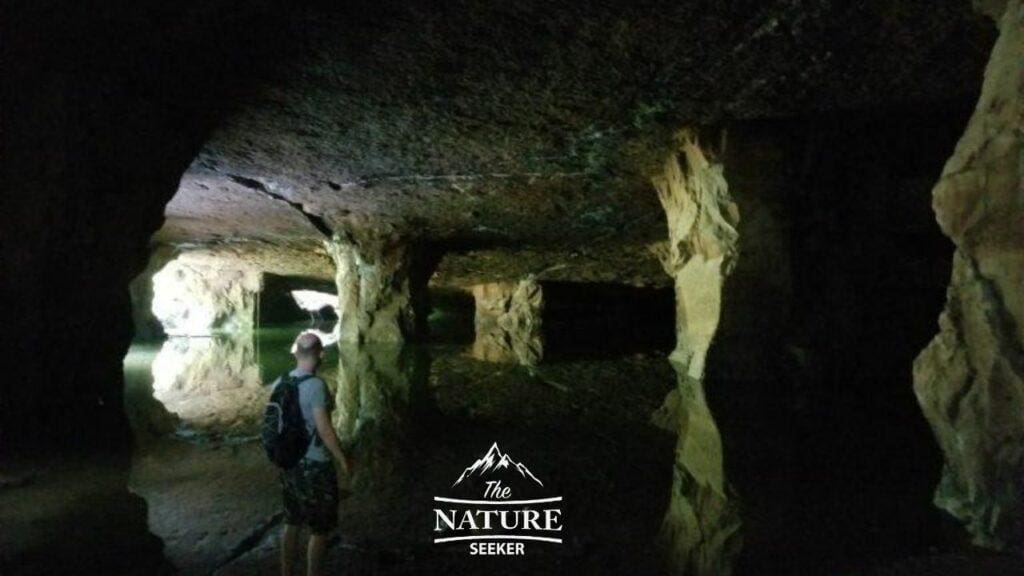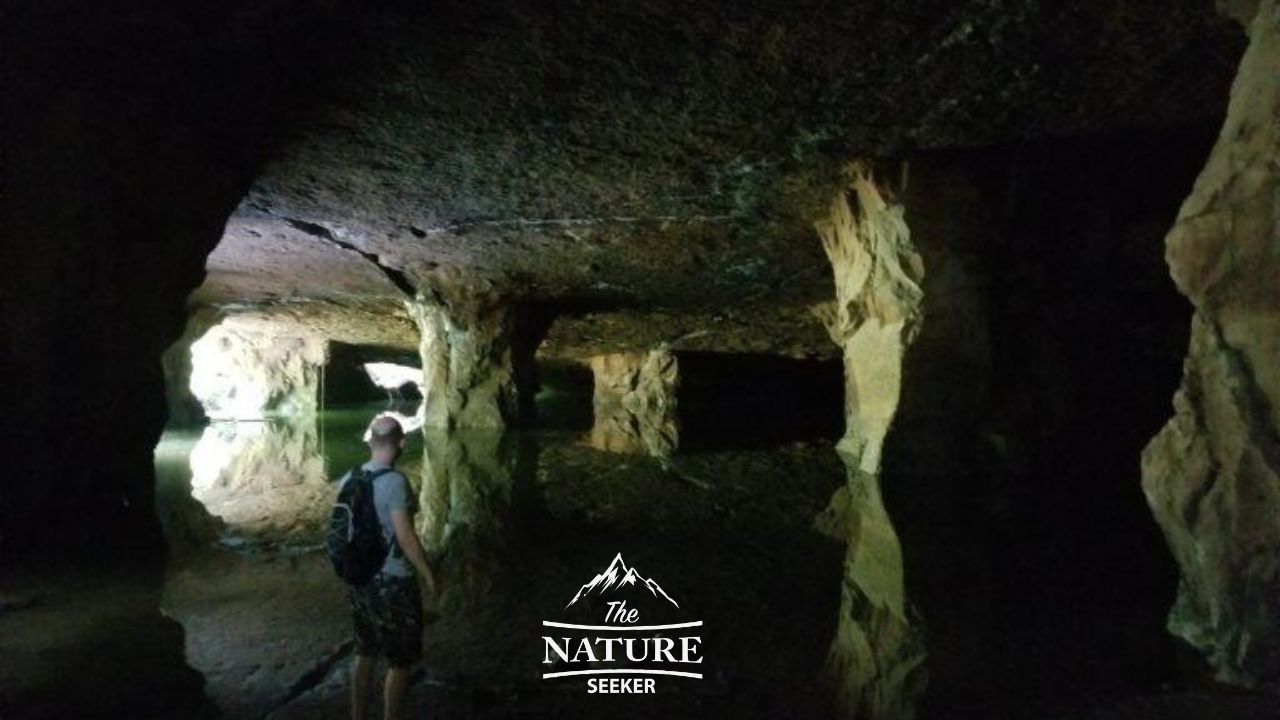 This place is about 2 hours north of New York City and worth visiting if you don't really like hiking, but enjoy scenic areas. I've been to Widow Jane Mine many times and always enjoy taking friends there.
It's free to enter the parking area near it, with a 5-10 minute walk to the actual mine. Then there is also another trail nearby which I personally had not taken, since I was only interested in seeing the mine itself. It is best to see this mine on a weekday as you'll likely find nobody there, and unless you're scared of dark mines, it's worth going there during that time, but make sure to bring a flashlight. I have been to Widow Jane Mine several times and enjoy taking a short mini trip there on my way to doing other hikes, which typically involve hiking in the Catskill Mountains after I'm done with this place.
7) Rosendale Trestle (right near Widow Jane Mine):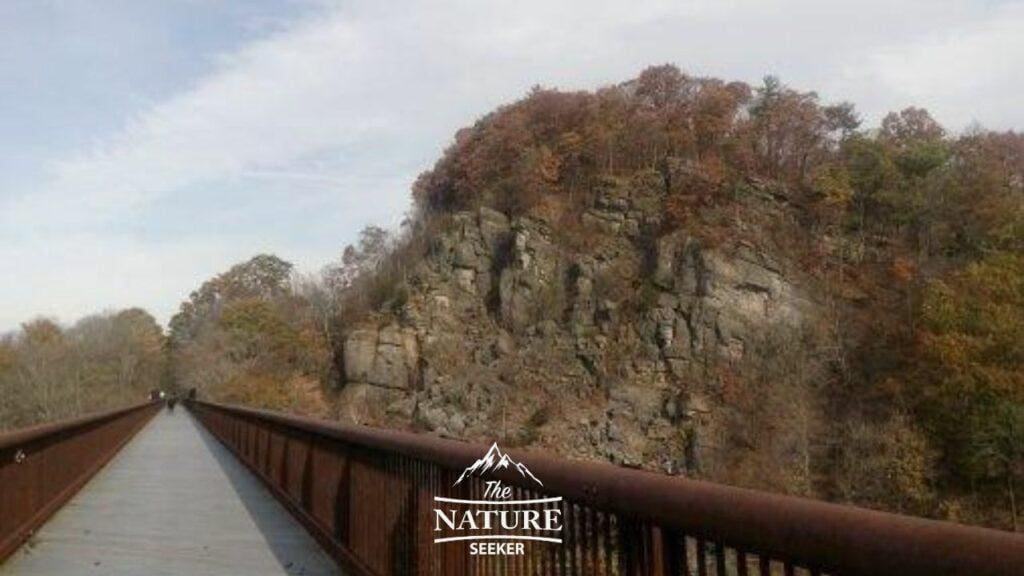 If you're going to explore Widow Jane Mine, you need to check out Rosendale Trestle and do the short hike there. It's a remodeled bridge that was used for trains long ago. It'll take you over a beautiful bridge and trail which will have you pass beautiful cave spots that have freezing misty air come out of it.
There are parking areas near this location and it's normally not busy there, even on a weekend, so do explore it if you can. And on a completely different subject, I recently visited my second official abandoned trestle in Vancouver Island and I have to say, it was even more beautiful than the one in New York, but trust me, this one is also very beautiful!
8) Mohonk State Preserve: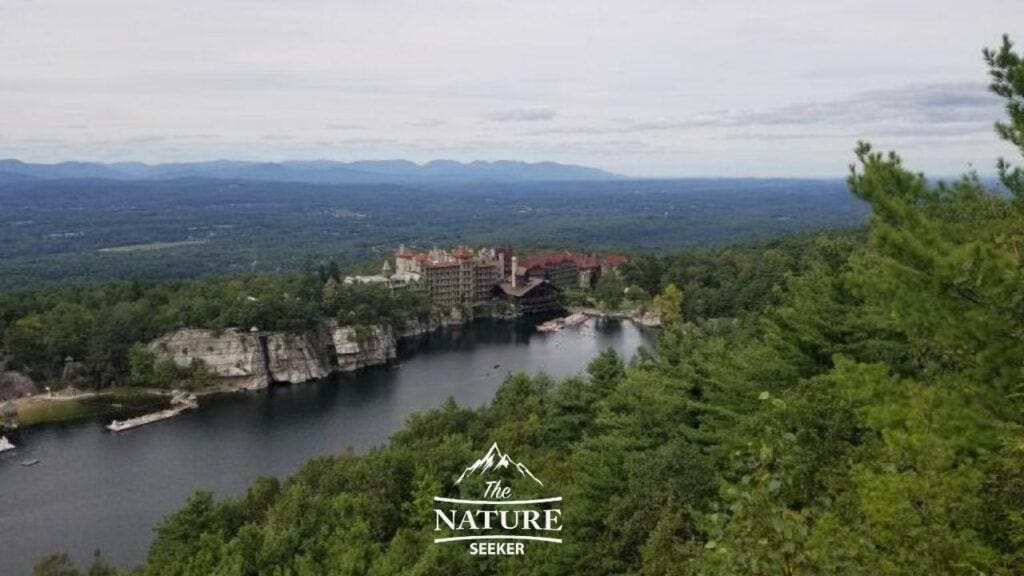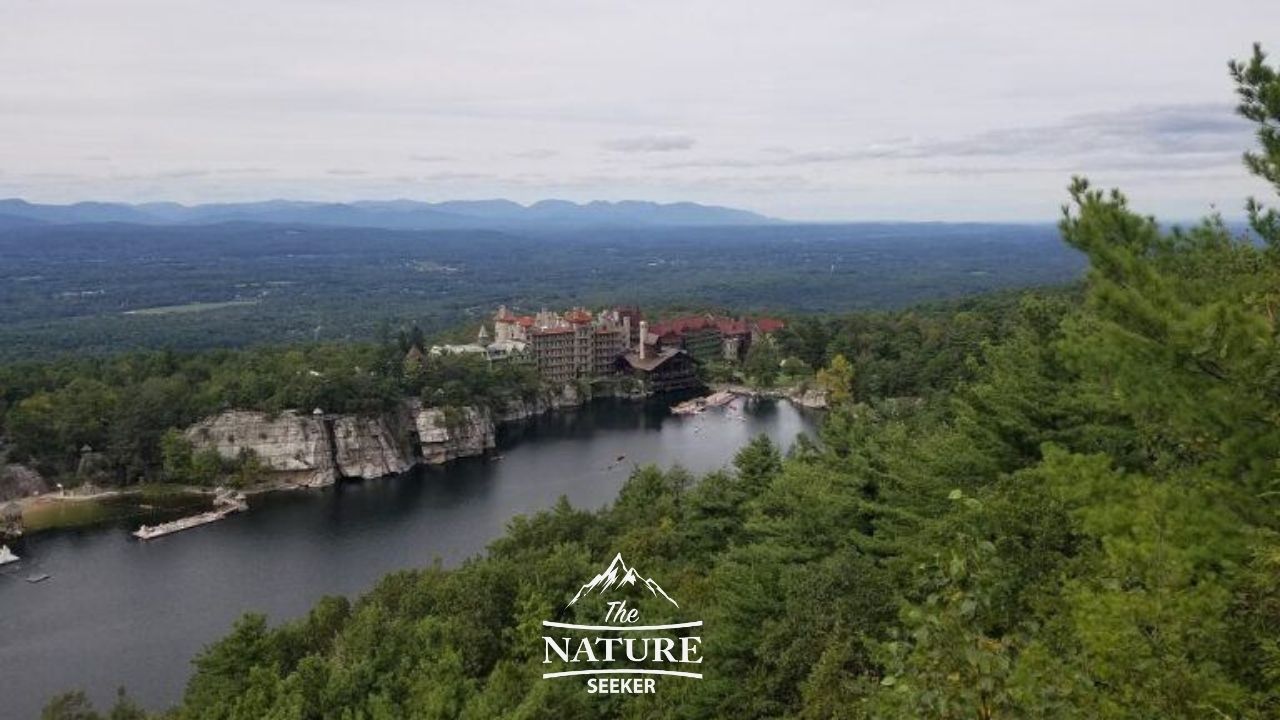 Mohonk is not far from Widow Jane Mine, and I do highly recommend seeing this nature spot outside of NYC. It is located near interstate 87 which happens to be a very scenic drive in itself (details on other scenic drives in New York State).
Here are some important things to know before you go here:

It costs anywhere from $26 and up per person to enter the park.

There's a beautiful hotel in this region with a lake where you can kayak or canoe on.

There's a popular hiking trail called the Labyrinth I do recommend checking out. It's very short, but very challenging and fun to do.

4There is a beautiful swimming hole there which is one of the best swimming holes in all of the Catskill Mountains.
9) Explore Harriman State Park: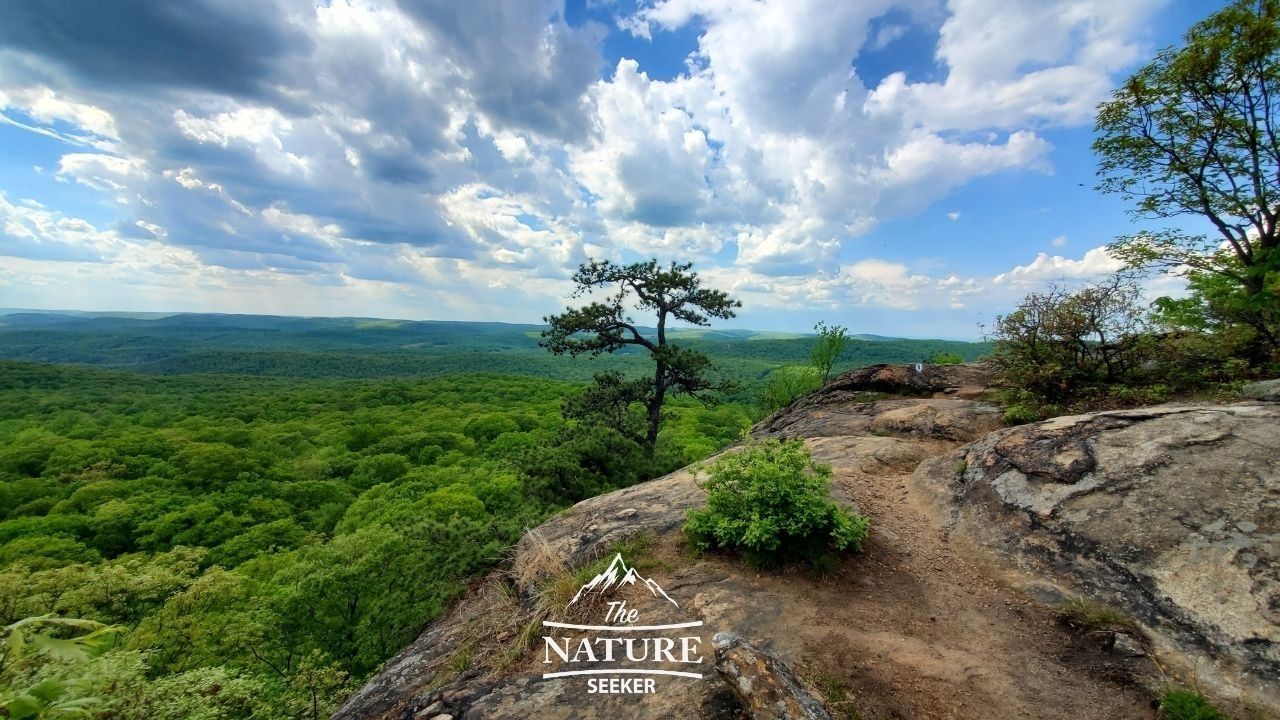 I've visited Harriman State Park at least 10 times now and I love it. For a simple scenic drive or hikes near NYC, this place is one of the best options around. It's located about 45 minutes from the George Washington Bridge (if you live in Manhattan) and has some really nice things you can explore.
If you do go to Harriman State Park, here's a few things I recommend doing:
Do the 7 Lakes Scenic drive.
Sight seeing the different lakes there.
Doing one or more of the hiking trails there (they are fairly short).
This park also has a number of waterfalls (man made and natural) and while overall it is a simple park and there's nothing really major about it, it's a great getaway from the city to take in my opinion. People can easily spend an entire day here and have a great time!
10) Drive through the Palisades Parkway and enjoy the nature places there: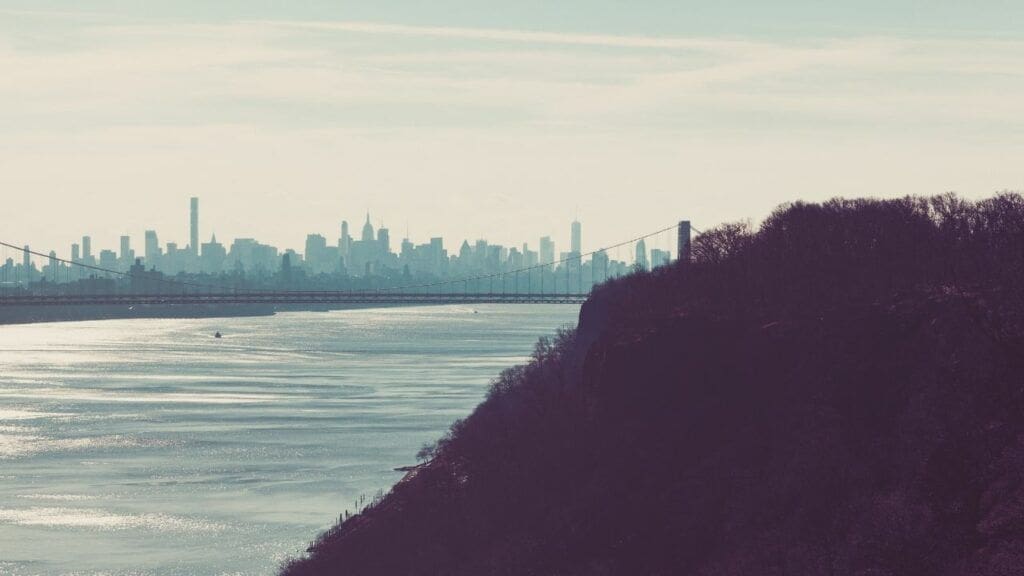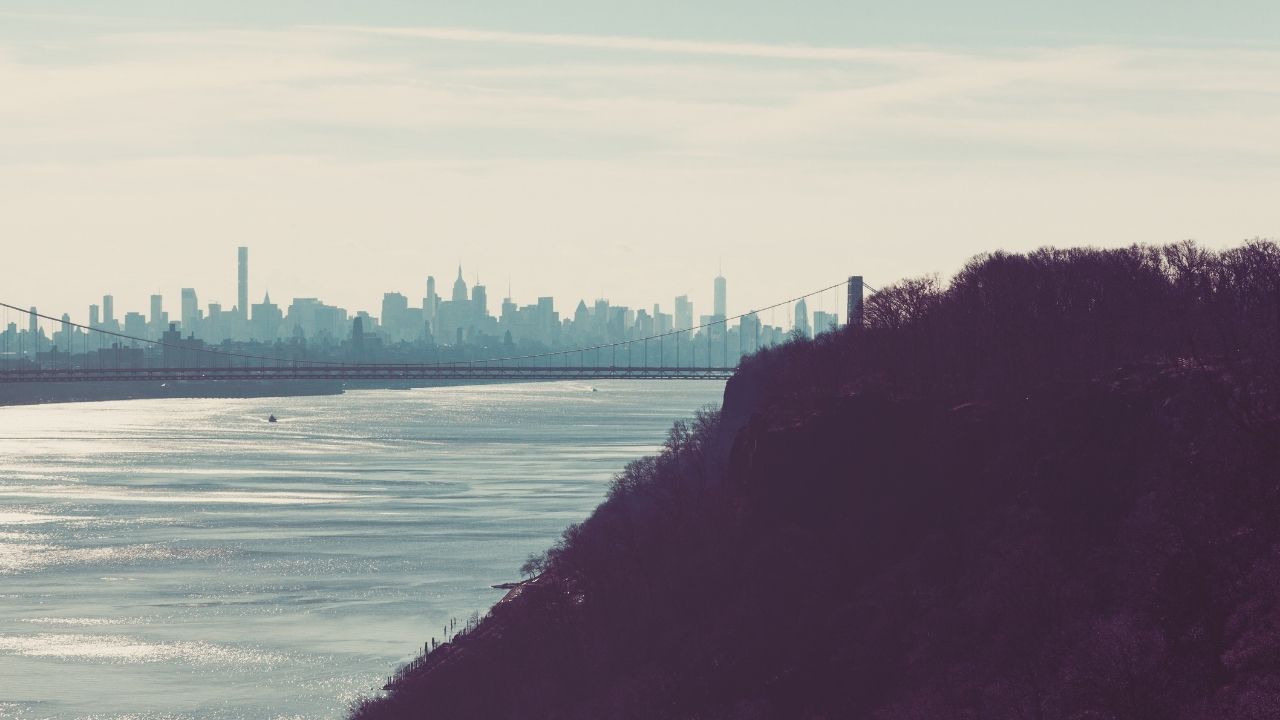 I honestly think the Palisades Parkway is one of the most beautiful scenic drives I've done near New York City and because it's so close, with so many exits to see beautiful hiking trails and views, it's a must see for any NYC resident. It's literally right outside the G.W. Bridge as you enter NJ from the city.
That drive will actually take you through many of the locations I listed on this article, including the Purple Heart Memorial Bridge and Bear Mountain State Park. But in addition to those places, there's one that's even closer and you don't need to drive 30 minutes or more and it is:

11) Fort L

ee Historic Park (great nature place literally next to New York City):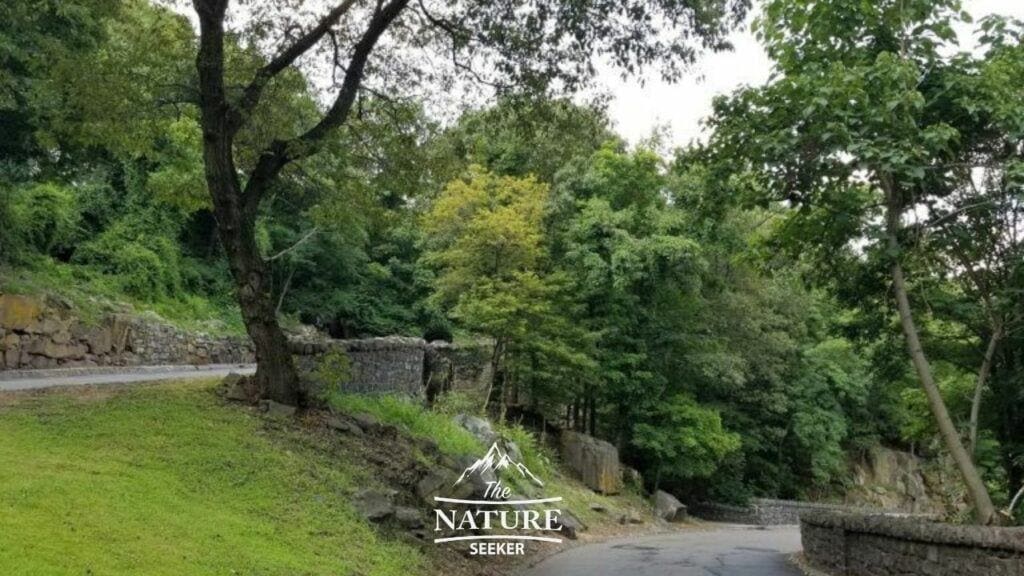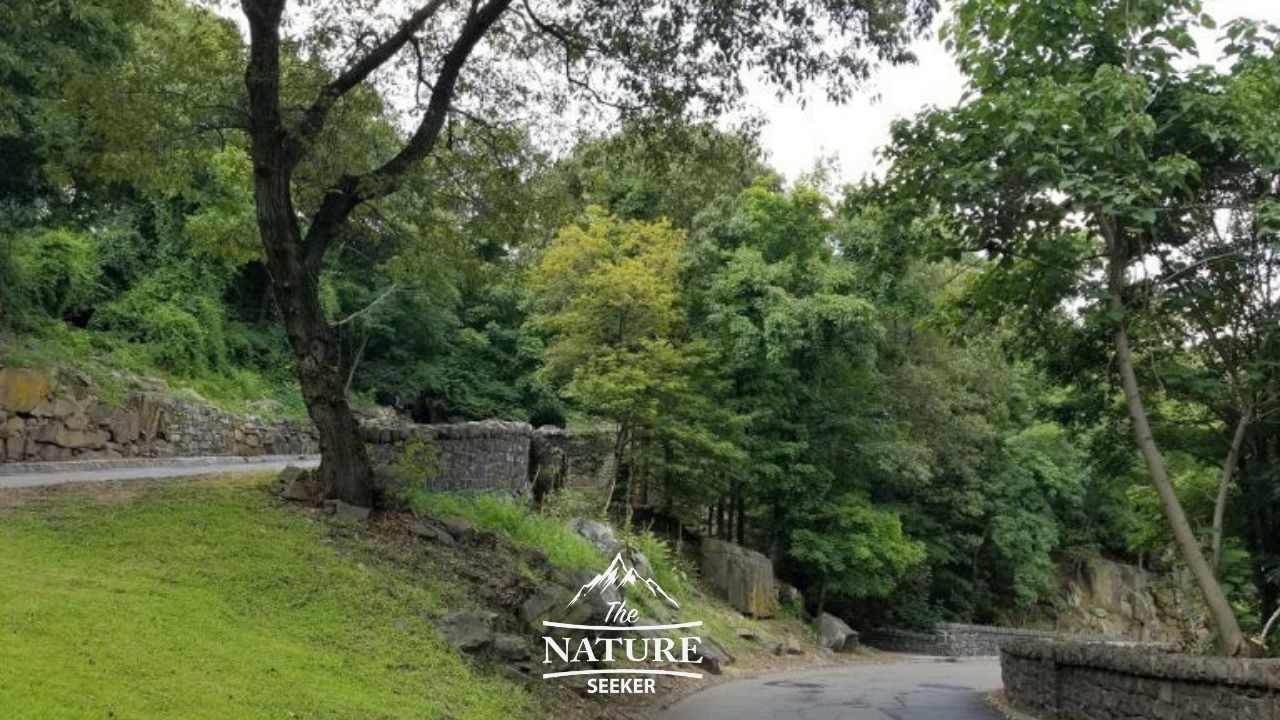 This park is located under the George Washington Bridge, but also runs next to Palisades Parkway. I've done a few drives here, and even did a bike ride once from Brooklyn as well. The nature places here are amazing as are the views! There's also a very popular hike here that intersects with the Long Path hike and it's known as the Giant Stairs Palisades trail.
12) Sterling Forest State Park:
This is another awesome, often missed nature spot near New York City. It's a giant forest with many adventures, including hikes, mountain biking, horseback riding, scenic views and much more to explore. Here is a full breakdown of Sterling Forest State Park and what you can do there, but overall, if you want to explore nice spots near New York City, this is definitely a highly recommended one.
Have more time to explore other spots outside NYC? Here's more places to see:
1) Like I said earlier, if you're short on time, you'll find one of these spots will occupy most of your day, but if you're an active road trip person like me, you may be able to see many of these spots in a single day like I did. I wouldn't rush though as all of these locations each offer great views and adventures that you should enjoy.
2) But opposite of this point, if you have time to visit more places, then besides doing all 11 of these spots, check out areas like the Catskills, or spots west of NYC like Watkins Glen State Park. The latter (Watkins Glen) is part of an incredible scenic region in New York State called Finger Lakes which has tons to see and do (it is stunning there).
3) Consider road trips across the eastern United States like this too if you have at least 5 days of free time if you're looking for ideas of other things to see outside NYC, let me know how many days you have that are free and what you're looking to see and where and I'll be sure to provide my list of recommended locations to see.