Despite the fact that Sterling Forest State Park is very close to New York City, most residents don't even know it exists. I was one of these people until I began exploring this place and in this post, I want to share 9 awesome things you can do there.
One of the best things about this place is how "unknown" it is. It has trails, hikes, and many outdoor activities you can engage in, but the fact that so few people know about it, means you have less crowds to worry about. And for me, exploring this place opened my eyes to what's here, including neighboring parks too which I also didn't know existed until then.
Here are the 9 things to explore at Sterling Forest State Park: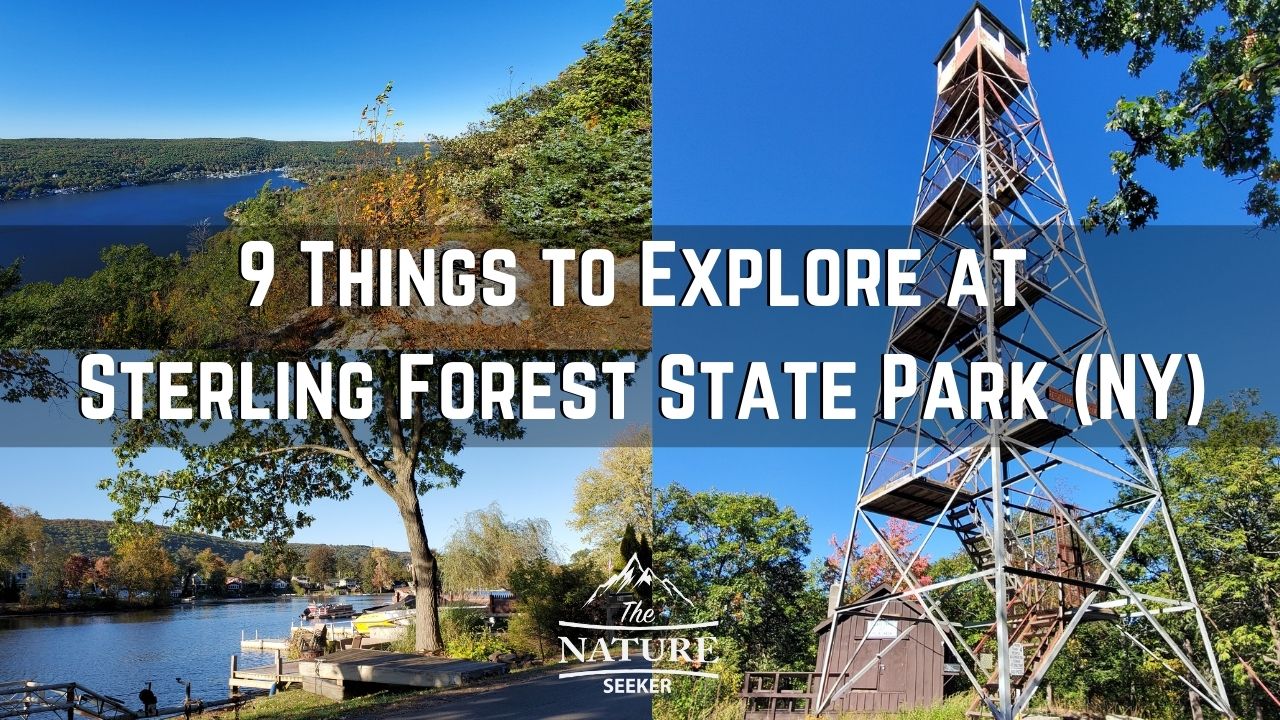 Do the Fire Tower hike.
Check out parts of the Highlands Trail in Sterling Forest.
Explore Sterling Lake.
Do some mountain biking in the park.
Try horseback riding in Sterling Park.
Skiing and cross country are available too.
Explore the beautiful town of Greenwood Lake.
Do the East Shore Road scenic drive.
Explore the 3 nearby state parks to Sterling Forest.
Now I haven't done all of the activities on this list yet (like skiing or horseback riding because I normally don't do this stuff), but there's so much variety for all types of activities during different seasons and this area offers it all.
In fact, you'll be surprised to know just how many awesome adventures are packed into this particular state park and it is actually quite large in size.
1) Do the Fire Tower hike: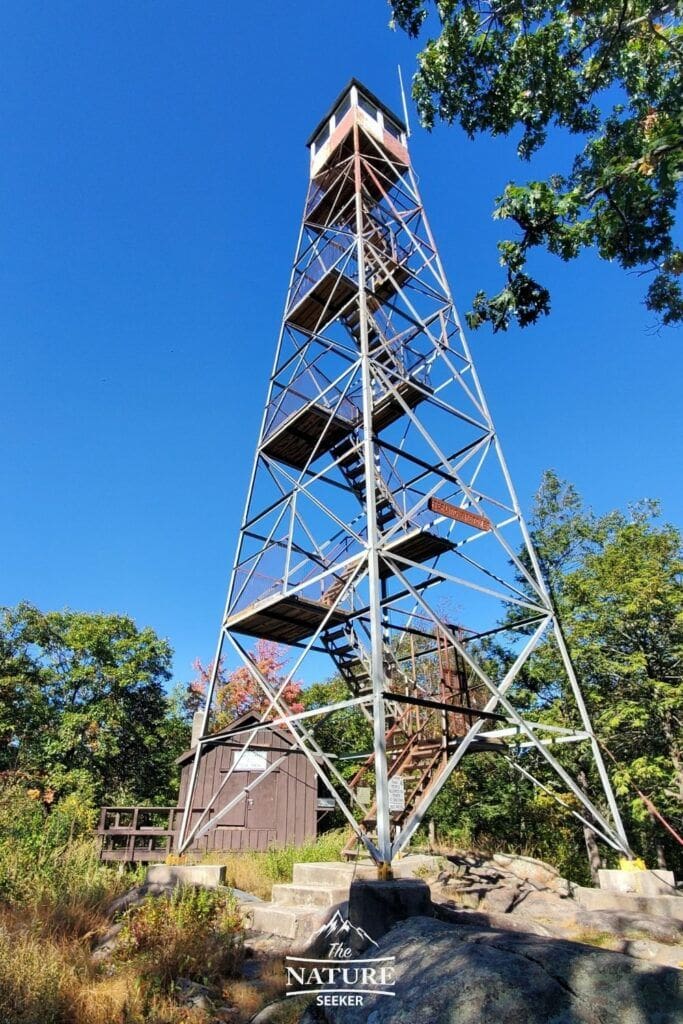 There's several cool hikes available at Sterling Forest, and one of the most recommended is the Fire Tower hike. It isn't exactly beginner friendly in terms of navigation and there are several ways to get to it. For me, when I went here, I did a long look trail that ended up being about 10 miles.
I began at the western end of the park, and went on the red trail.
Then this trail mixed with the green/red trail.
I then shifted to the

red trail

once again.
Then I shifted to the blue trail. That took me north.
I then shifted to the orange trail (west) and that led me back to the green

/

red

trail.
Then I backtracked on the red trail to the parking lot to complete this hike (see map below).
This trail was a bit annoying to navigate at times, but it was pretty cool and I'd only seen 3 people on the entire trail that day. The fire tower was awesome to check out and if you can climb up to the top of it, you can get great views from all around, not to mention the fact that this hike also takes you through a great scenic view of Sterling Lake (another thing to see on this list) as well as a nice view of the town of Greenwood Lake as well.
Overall, this particular trail is an awesome hike near NYC to explore. It is also on my personal list of Fire Tower hikes to explore in New York (if you like that sort of stuff).
Here is a map of this particular hike (and how I did it):
2) Check out parts of the Highlands Trail in Sterling Forest: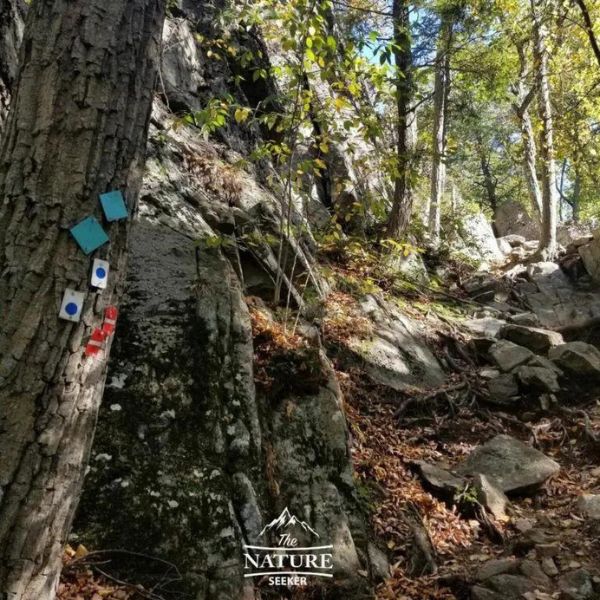 A very cool surprise while hiking on the Fire Tower trail at Sterling Forest was that there is a connecting trail there to the the famous Highlands Trail which I originally thought was the Long Path hike.
I've done several parts of it throughout New Jersey, including in a place called Long Pond Ironworks State Park, but it crosses right into this park too and this is also the same trail that connects to the Fire Tower. And by the way, this trail (Highlands that is) is marked as the this color. You can also see it on the right:
In this particular park, there's several miles of it that you will cross. In my case, it was only 2-3, and it was actually a pretty cool experience and steep scrambles in parts. This particular scramble was the coolest out of the entire section of the Highlands Trail hike I did that day. Sometimes the hiking trails at Sterling Forest State Park are hard to spot, so be careful, bring a map and make sure to follow these tips to avoid getting lost in the woods.
3) Explore Sterling Lake (walk/drive available):
There's a few ways to do this. If you want to get very close to the lake, there is a singular trail and road that goes around it. Then there is also the same Fire Tower trail I took, which when you pass on the blue trail (north of the Fire Tower), you'll get a great view of the lake from above. There are other lakes in this park, but Sterling Lake is the largest.
4) Do some mountain biking at Sterling Forest: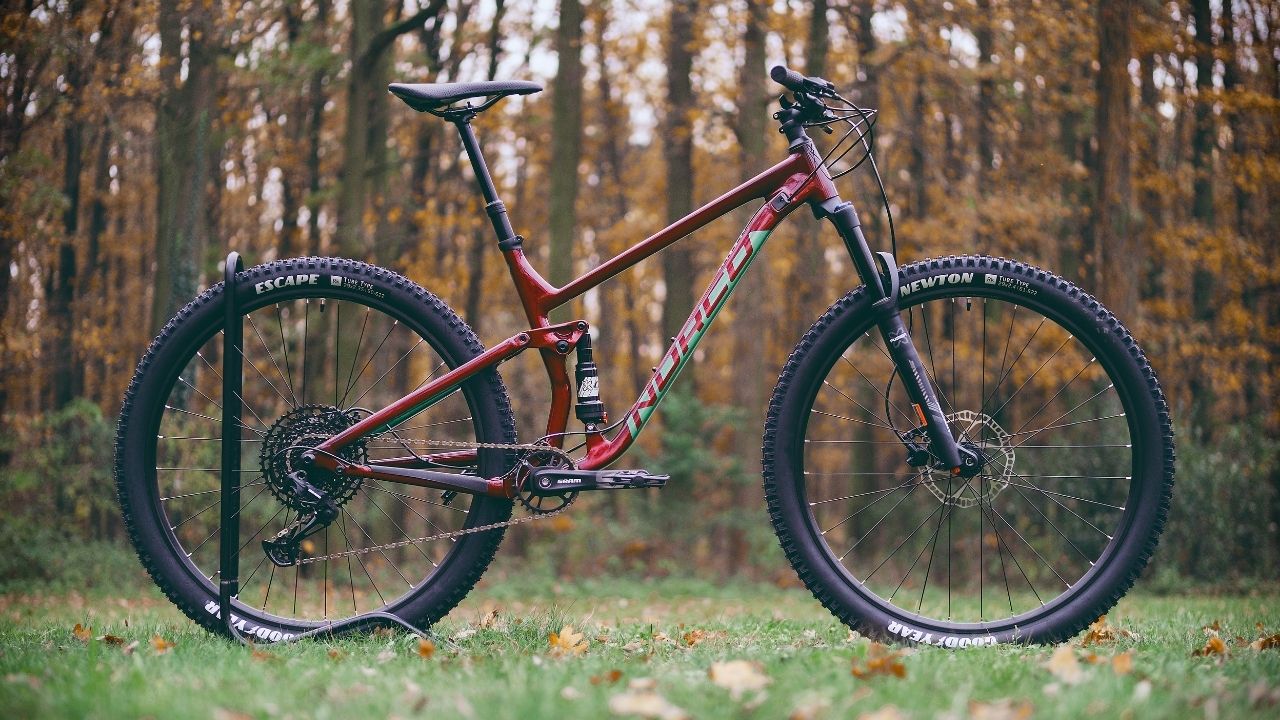 There are numerous mountain biking trails available at Sterling Forest State Park and it's actually shown to you on the official map of Sterling Forest here. There's many miles of trails for mountain biking available here for different levels.
5) Horseback riding. Yep, Sterling Forest has this too!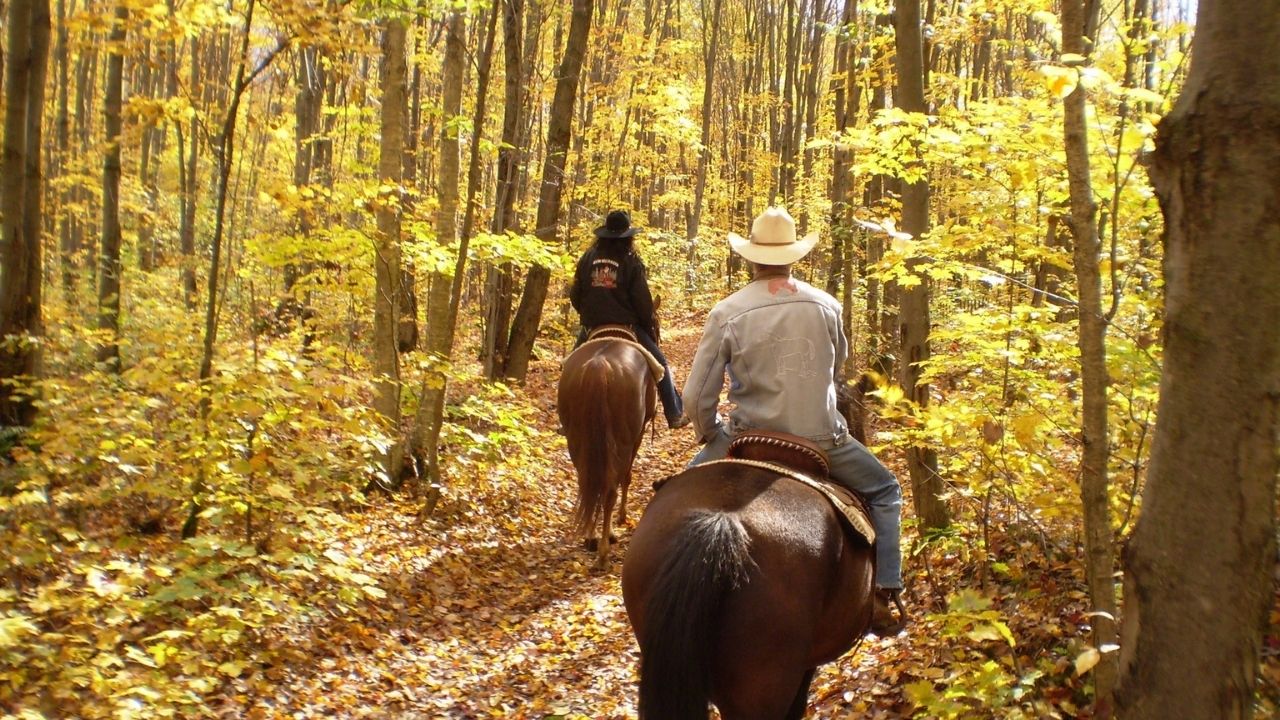 Many of the same trails which you can mountain bike on have horseback riding available as well here. If you're not much into hiking and want to enjoy horseback riding, Sterling Forest is a great place for this.
6) Do some skiing and cross country here: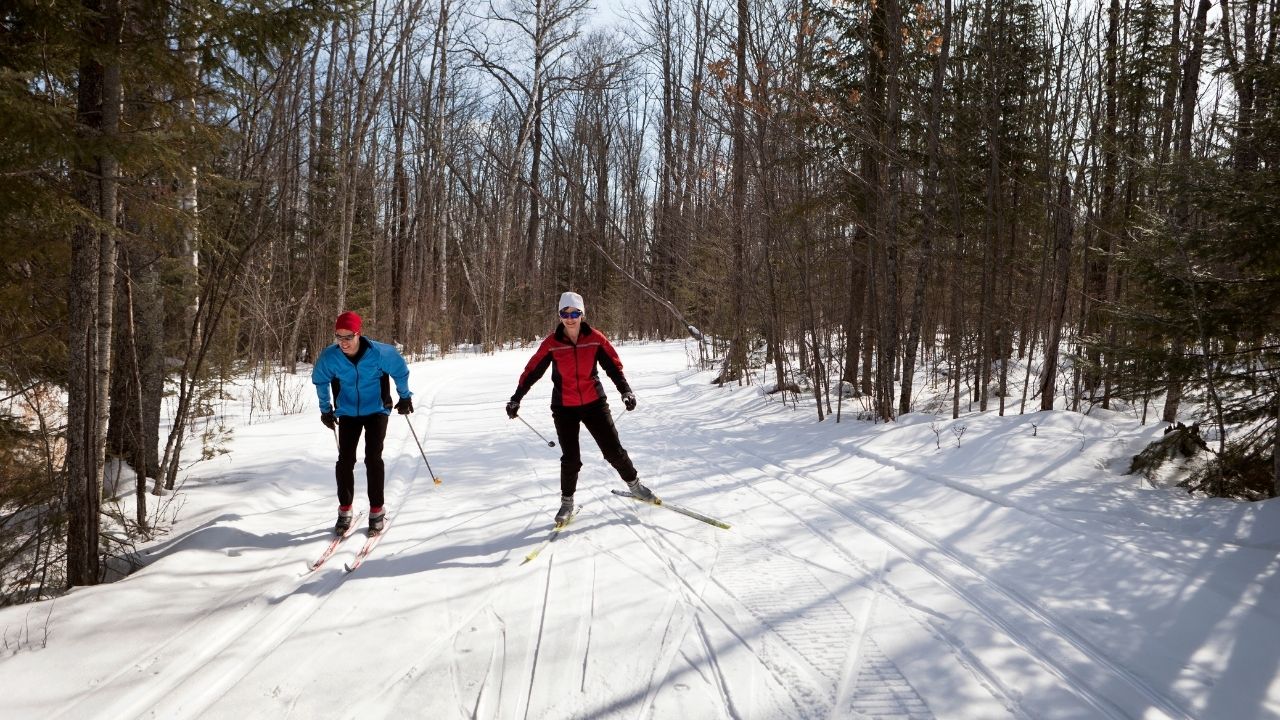 During the winter months, not only is skiing available here (near the town of Tuxedo), but you can also hike through the park via cross country on skies and snow shoes. This certainly requires knowledge of navigation and skills, but it's another activity to add to the list.
7) Explore the town of Greenwood Lake: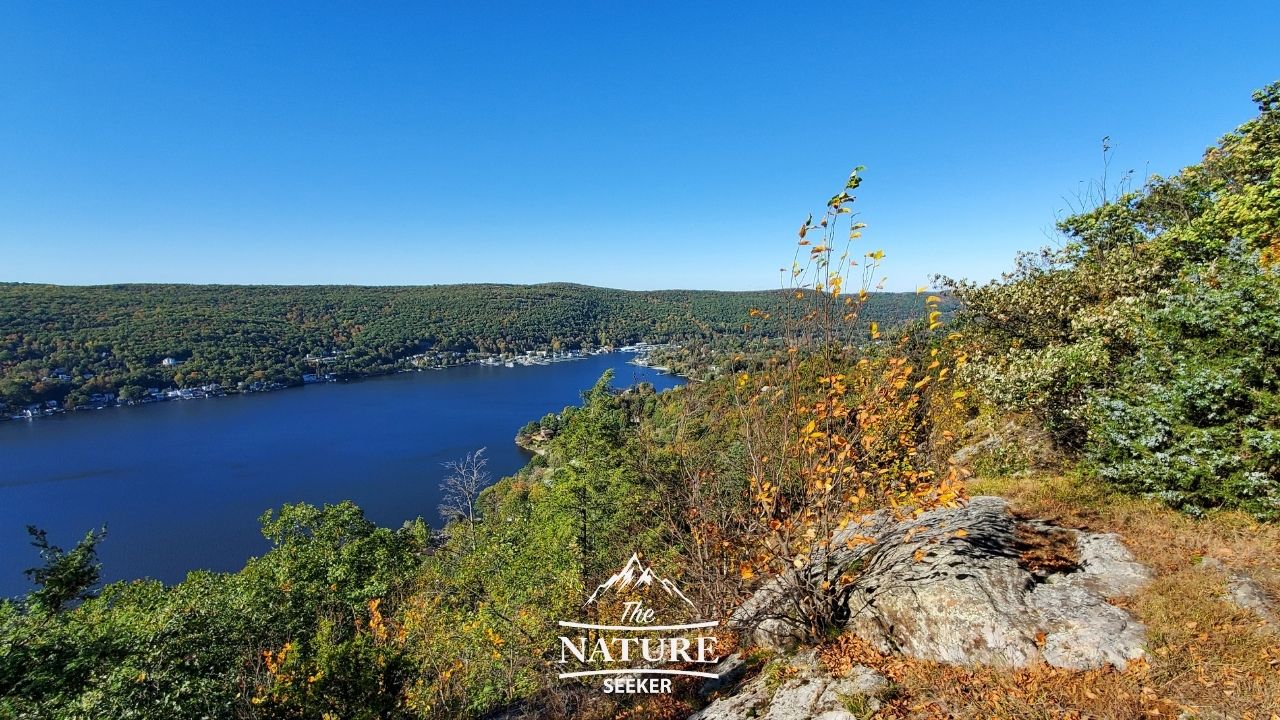 I saw Greenwood Lake from several angles. The first one was on a scenic overlook while doing the Fire Tower loop trail, and the second was driving on the road into the town (the next thing on this list).
I have to tell you, the town looks nice from a top, but amazing from a ground level. It's a giant lake with some islands and towns on them and there's many activities to do in the actual town, including boating, restaurant hopping, sight seeing and more. Checking it out reminded me of Lake George. If someone showed me pictures of this place and told me it's close to New York City, I wouldn't believe them, but it is and it's a beautiful little town I highly recommend exploring and if you combine the activities in Sterling Forest with things to do in this town, you can have an awesome day trip from NYC that you can do here.
8) Do the East Shore road scenic drive (parallel to Sterling Forest):
There are 2 main roads by Sterling Forest:
The first one is in the park itself which I actually drove through once and frankly, there wasn't much to see and that made me think Sterling Forest didn't have much to look at either.
However, the second road, East Shore road is very scenic, though short and it basically is the main road which takes you to the town of Greenwood Lake. While driving on it, I had to stop several times because I was in awe of it's beauty. Again, I still have a hard time believing this place is actually close to New York City.
9) Explore the 5 nearby parks to Sterling Forest too: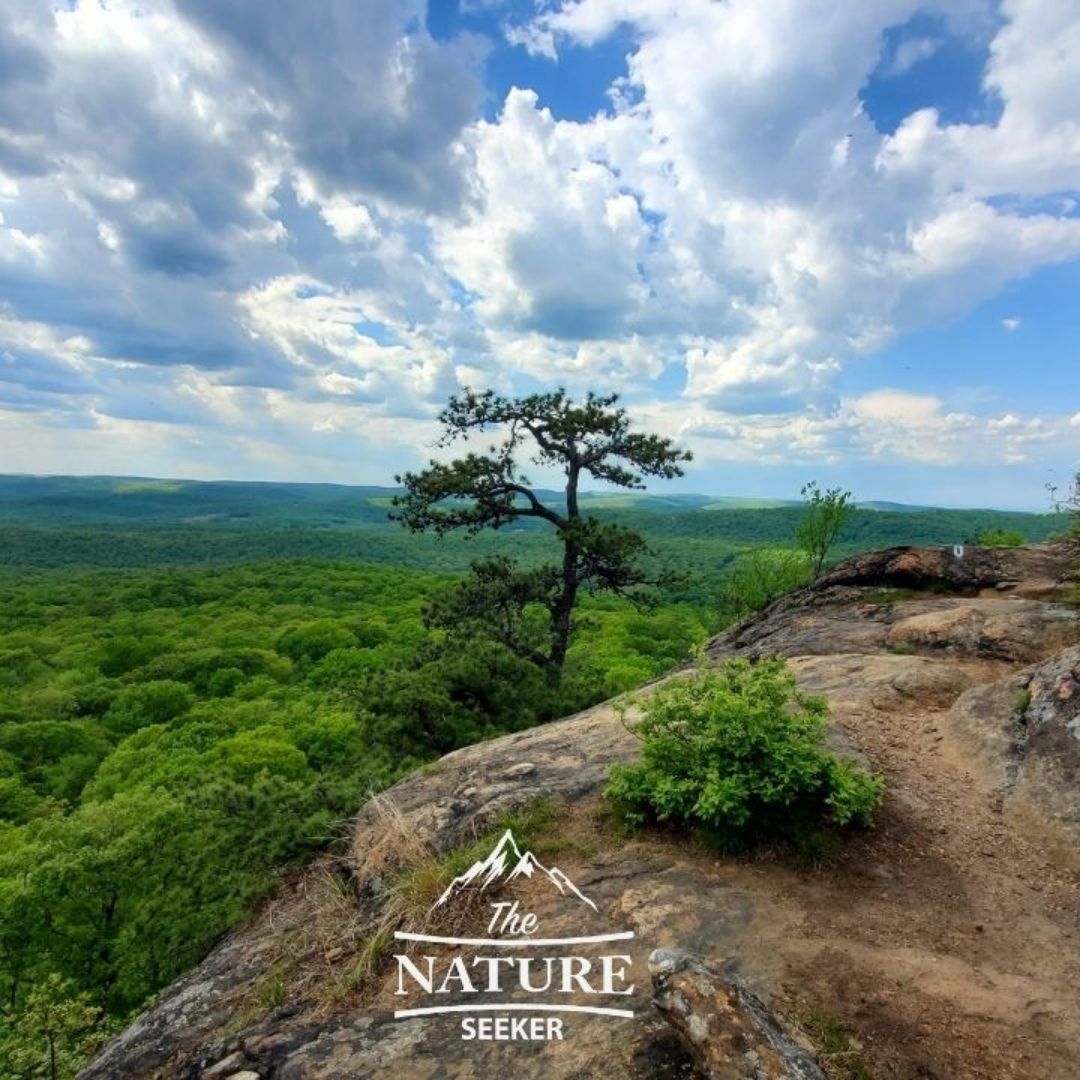 Here are the 5 parks:
Harriman State Park (literally next door to Sterling Forest, east of it).
Ringwood State Park.
Norvin Green State Forest (update coming).
I knew for a long time about Harriman State Park being nearby (and love this place by the way), but I only found out about the other 2 parks while I was driving to hike at Sterling Forest. I was amazed at how much beauty and scenery there was on the road by these 2 parks and that there's trails, views and very tranquil places to check out, all near Sterling Forest, and of course, all nature spots close to New York City too.
Overall, exploring Sterling Forest not only opened my eyes to itself, but also the nearby attractions, parks and the views and adventures all close to one another. I am astounded and ashamed that I've been missing out on these places for years, but I'll certainly be making up for that on future visits, hikes and explorations and I hope this list helps you enjoy this area as much as I did (and will).
Now one thing I want to say is that Sterling Forest State Park is nice, but it's not a place I would consider to be eligible for my best state parks in New York list that I made recently. But if you are in the area, yeah explore it at least once!
Questions about Sterling Forest State Park:
Can you swim in Sterling Lake NY?
No, swimming is not allowed in Sterling Lake.
Are dogs allowed in Sterling Forest State Park?
Yes you can bring dogs to Sterling Forest State Park but general rules apply such as keeping them on leashes.
Can you kayak on Sterling Lake NY?
Yes, Sterling Lake has a boating dock where you can kayak from.
Plan on exploring Sterling Forest? What I recommend you wear:
Other than basic hiking clothes (hiking shoes, gloves and so forth), make sure you wear clothing that covers your legs to prevent tick and potential snake bits (there are rattlesnakes in Sterling Forest so be careful and avoid deep woods there, stay on more open trails).