5 Things to do in Long Pond Ironworks State Park
Not many people that a beautiful place like Long Pond Ironworks State Park exists and that was also the case for me a year ago before I accidentally drove past it. Since that moment, I took the time to explore it much more thoroughly and there's really a lot of things to do here (5 major ones I'll talk about).
Long Pond Ironworks State Park info:
Where is Long Pond Ironworks State Park located?
In New Jersey, specifically near the town of West Milford and very close to the border of New York State (Greenwood Lake area). There are also several state parks near it that are worth checking out too which I will discuss below.
Are there dangerous animals at Long Pond Ironworks State Park?
Yes, bears and even rattlesnakes. I've personally encountered 1 rattlesnake on the trails so far and hopefully that'll be the last time!
What makes Long Pond Ironworks State Park famous?
There's a famous museum with old ironwork houses and it's also near several reservoirs.
Is Long Pond Ironworks State Park very crowded?
No and that's one of the benefits of visiting it. Because not many people even know about this park, you'll rarely find large crowds here. I've visited it 3 times and even the biggest parking lot there barely had 20% capacity of cars at what was a peak day/hour. Even the parking lot to the museum where you can see the old houses is usually empty.
5 things to do at Long Pond Ironworks State Park: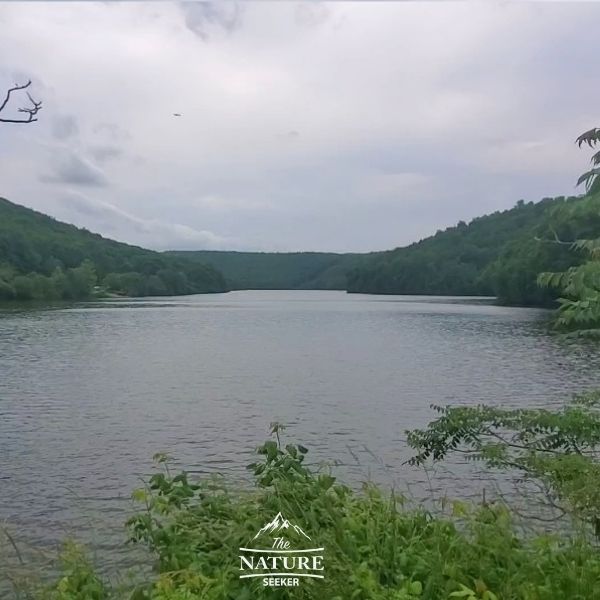 Do the 2 main scenic drives:
They are road 511.
Then there's E Shore Rd.
The first scenic drive is very short but gives you a great look at the park. You'll cross a long bridge and get nice views (parking is also nearby). The picture you see above showcases that and while it's not very good, I assure you the scenery is when you're there especially during the fall!
The second scenic drive is a bit longer (maybe 10 minutes), but it'll take you past the western end of the park and up towards Greenwood Lake. That drive in my opinion is also pretty scenic and you'll be driving next to a river that's worth stopping to check out (parking spots are available) and there are also a few stops to check out hiking trails, camp sites and even do some BBQ while enjoying the outdoors.
Explore the Long Pond Ironworks Museum: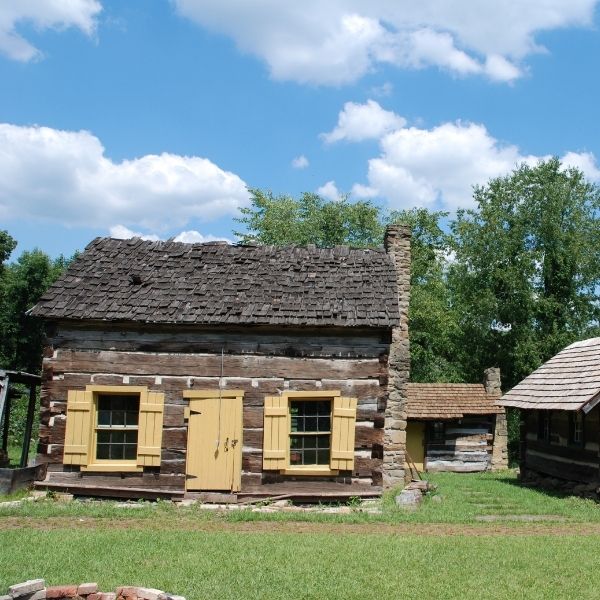 I have not yet done this because by the time I want to see what's there, it's usually closed (they usually close at 6 p.m), but this is one of the main features of Long Pond Ironworks State Park. It's where you can see the old houses, the ironwork stations and get some history on the park. It's basically an old village from the civil war days that you explore and that is the museum basically. There's several houses you can explore and get some info on what went on when it was still an active area.
Old villages are a thing I've personally started to become more interested in and there's plenty around the New York and New Jersey areas to check out. One place in particular (other than this) is Watchung Reservation which is about an hour's drive south of here. Another option is Taconic State Park which is a little further, at around 3 hours northeast of this location, and I think it has the best iron works area I've seen so far. If you're into these things, then the museum is a great place to stop at, maybe before or after a hike there which is the next activity:
Hiking: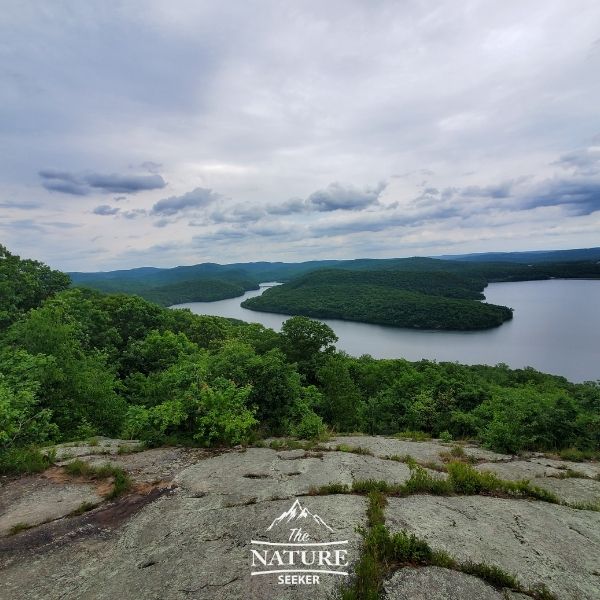 This is what I've mostly done at Long Pond Ironworks State Park and there are a bunch of trails here. The main one I've explored is actually the Highlands Trail which is not actually exclusive to this park and it does cross into others.
There is also an old mine I found while hiking one of the trails there and overall, the trails here are not very polished or easy to navigate so getting lost in the woods can happen. But there are a few nice lookouts and some decent hikes. The only thing is, make sure you get a trail map of Long Pond Ironworks State Park and understand that all the trails are colored as red for some reason (maybe they are just lazy), but in reality their true color is identified by the letter the color starts with (G is green for example, but on the map it'll appear red). Overall, the hikes at Long Pond Ironworks State Park are decent, but nothing extraordinary that I would recommend above the other nearby parks that also have them.
Boating:
While swimming is not allowed in the reservoirs in this park, you can rent or bring your own boat/kayak to enjoy a nice day trip there. As nice as the views are from the boating dock and parking spots, kayaking this part of the park is awesome.
One thing you should explore if you do this is the dam area nearby called Monksville Reservoir Dam (which you can also drive over as well as walk on since there's a bridge over it). I would actually say that boating and kayaking at one of the top 2 activities that people engage in within this park. On weekdays, you'll usually see a number of boats and kayaks on the reservoir swimming around after 4 p.m while on weekends a lot earlier.
Explore the parks and places near Long Pond Ironworks State Park: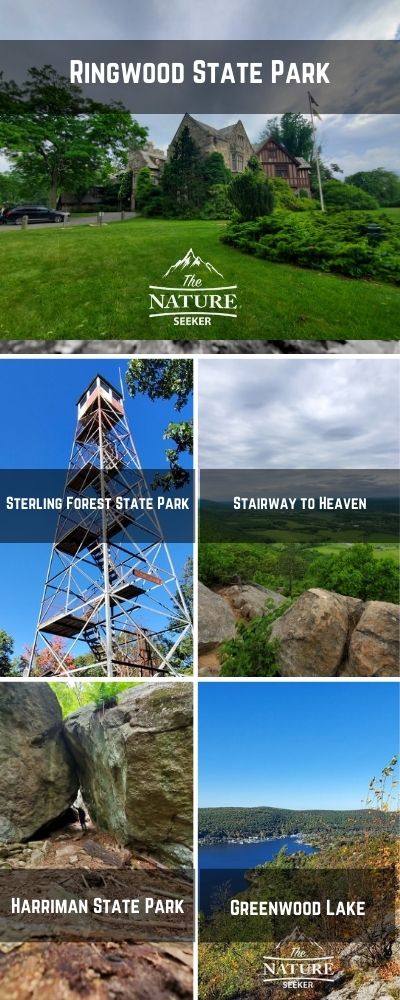 This park's position is so close to other parks that I was stunned at the opportunities. If Long Pond Ironworks State Park gets boring for you to explore further, know that there's many other options for similar activities nearby, but in larger proportions. Here's some:
1) Sterling Forest State Park. This is the neighboring park and some of the hikes in Long Pond Ironworks State Park cross straight into this one (Highlands Trail is one of them).
Sterling Forest's views and hikes are similar but the elevation is higher so you'll get more scenic overlooks to check out. The park is also larger so there's more hiking opportunity including a cool one to an awesome Fire Tower in New York I've tried (great views!).
2) Ringwood State Park. This is also an awesome park I would highly recommend seeing. It's not as "wild" as Long Pond Ironworks, nor are the activities as open, but it's a very pleasant, polished and beautiful place to explore and one I'll be doing a separate post on to showcase just how beautiful it is there!
3) Greenwood Lake. If you enjoy kayaking and boating in Long Pond Ironworks State Park, you can do much more of that in Greenwood Lake which is 15 minutes away and Sterling Forest borders it.
You can hike into that part and if you're on the western end, get nice views of it. Or you can drive alongside it and check out the town there.
4) Harriman State Park. This is the largest park in the region (it's in New York) and it's about 30 minutes north east of Long Pond.
However, if you're a hiker and love kayaking, this place has so much more of that than Long Pond. There's dozens of hiking trails, 20+ lakes to explore and a lot to do! There are even old abandoned mines there if you're into history but you have to hike them vs here where they are just official places you can check out.
5) Stairway to Heaven hike and the Appalachian Trail. It's 25 minutes away (west) and is a great short hike where you can also see a nice boardwalk hike on the Appalachian Trail. In my opinion, it's one of the best hikes in NJ overall.