I've been exploring Watchung Reservation for about a month now and have to say that it is one of the coolest and most beautiful places I've seen in NJ. In this post, I want to share 7 things you can explore there and the types of activities available here all vary, making it awesome for many different kinds of people.
How I discovered Watchung Reservation:
It was honestly just a great coincidence. You see, I actually travel to an area in New Jersey known as New Providence for physical therapy twice a week and it just so happens that Watchung Reservation is right by it.
In fact, all I had to do was look at my GPS, notice the giant green area next to where I go for PT and that was enough for me to want to check it out.
Long story short, after finishing one or more sessions of PT, I began slowly exploring this area little by little and before I knew it, I had explored most of it within a months time, during which I had seen many of the things it had to offer. And thus, this brings me to the activities to explore:
Here are the 7 things to do in Watchung Reservation NJ:
Do the scenic drive around the reservation.
Explore the Deserted Village.
Visit Maskers Barn.
Do the hiking trails in Watchung Reservation.
You can even do some fishing there.
Ride horses around the reservation.
Check out the waterfall here too.
Other than these main things, there are areas in this reservation where you can do picnics, there are playgrounds available, but those are just basic things you'd find in most parks, so they're not worth including to this list.
Let's just stick to what makes Watchung Reservation unique:
1) Do the scenic drive around Watchung Reservation: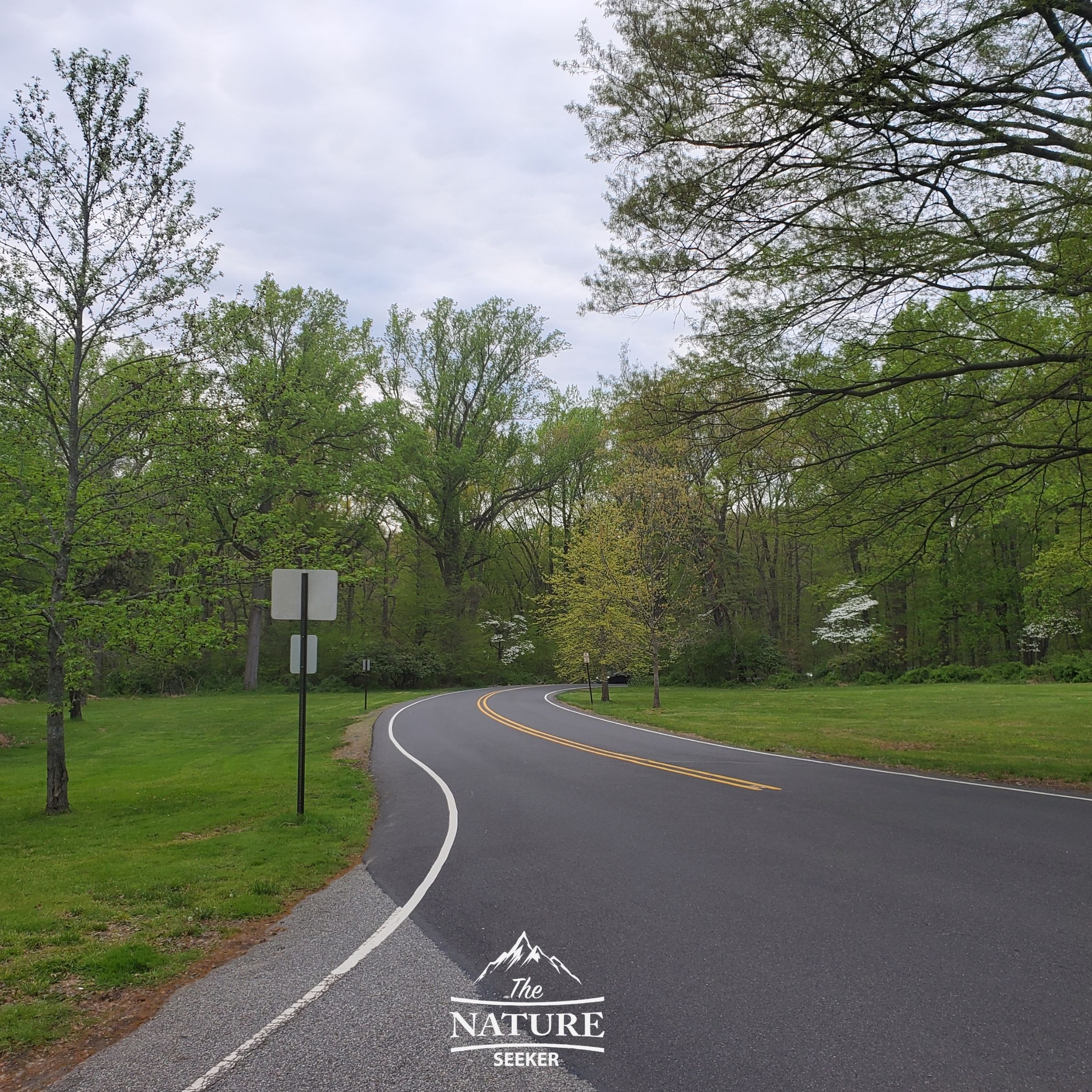 There's actually several roads within the Watchung Reservation that you can drive through, and in my opinion all of them are awesome.
If you only have 20=30 minutes to explore this area when you're there, this is what I'd recommend doing.
The main scenic drives within this area are:
WR Tracy Drive.
Summit Lane.
Sky Top Drive.
You can drive through all of these roads within 30 minutes easily and get excellent views of the park.
It'll have you cross a lake there, as well as beautiful neighborhoods too.
Just as well, you'll also be able to make stops along these roads at parking areas which lead to the other things to do on this list.
2) Explore the Deserted Village: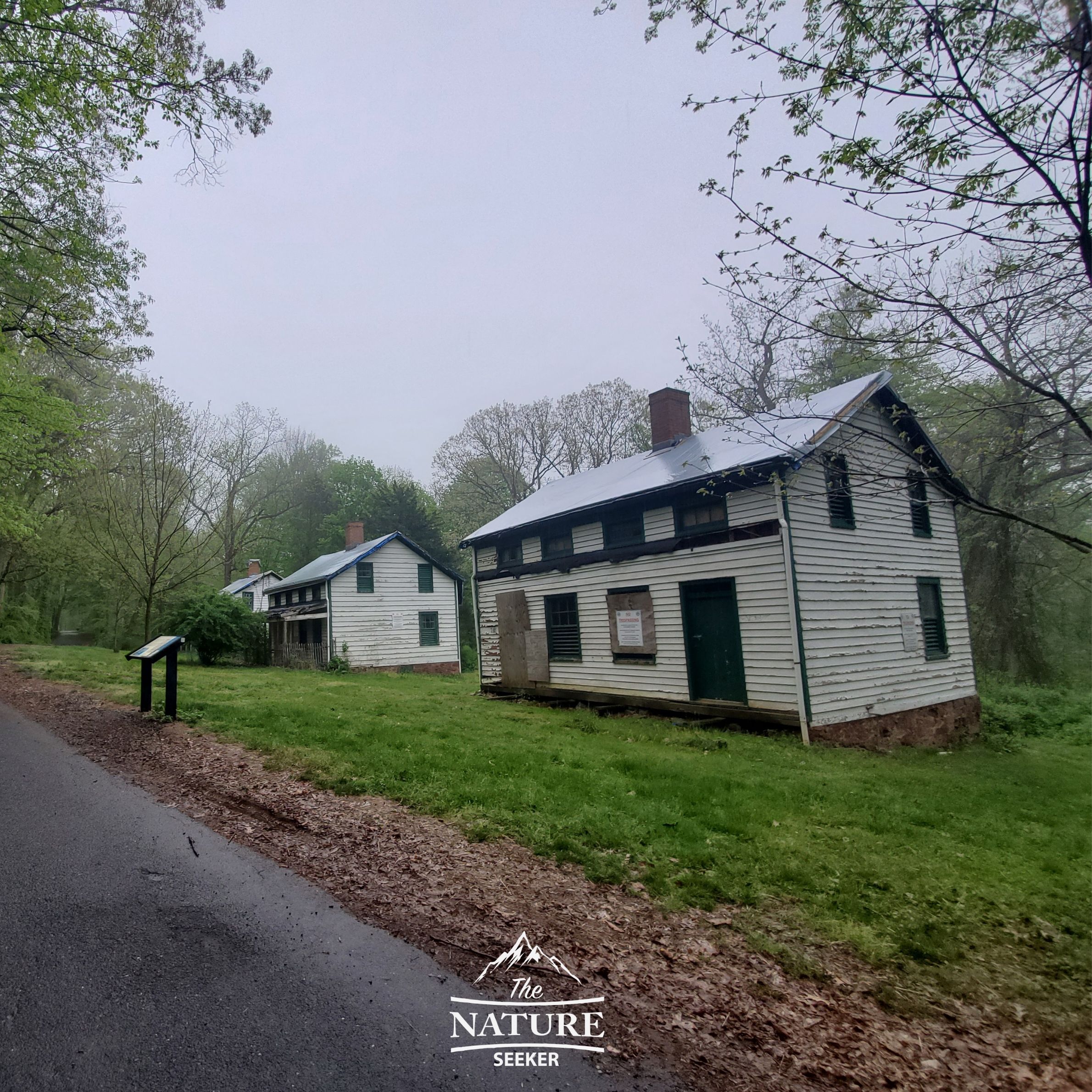 One of Watchung Reservation's most popular features is the Deserted Village which you can walk to from several areas.
There are roads which take you inside this area, but most of the time, regular vehicles are not allowed there.
What you can do is park your car near the village and walk to it via the same road or through the trails that lead to it.
There is a cool historical landmark in the park that have been around since the 1800s if not earlier.
Some of them are being renovated but if you're into museum type explorations and in nature especially, the Deserted Village is one of the main things you'll want to explore at Watchung Reservation. Altogether, I've seen about 7-10 houses in this village and there are all spread out across the road. The closest parking lot from which you can access this spot is Cataract Hollow Rd.
Note: There is also an Old Cemetery in this area which you can check out to see some truly old tombstones.
3) Visit Maskers Barn:
Maskers Barn is right by the Deserted Village and is basically an area of the reservation where people can gather for meetings, parties and drinks. That's what happened to me the last time I went here.
I was just passing by Maskers Barn after passing through the village, saw a lot of people inside, decided to check it out and found out there was a corporate party going on.
Rather than party crash, I just stuck around for a few minutes before leaving, but if you're into getting together in bars and having parties, you can do that within the reservation too.
From what I have seen, there are also picnic areas outside so it's probably common to see summer camp gatherings for kids here too (or just regular picnics).
Maskers Barn is pretty small, but it is enough to fit about 40 or so people and have a great time at, in a really cool place overall.
4) Check out one of the many Watchung Reservation trails:
When I first started exploring this area, it was strictly for hiking purposes and despite the reservation being pretty small in size, there's plenty of cool hiking trails all around the area to check out.
Some of them have names, others have colors (purple and white mostly), but the good news is that the shape of the reservation and the hiking trails inside it are such that it's very easy to navigate.
It basically looks like a checker board if you look at it on the map and it's difficult to get lost in the woods here.
In my opinion, the best hiking part of the reservation is anywhere near Lake Surprise and Blue Brook which is the main creek/small river which goes through this reservation.
There is also a natural spring in the area and plenty of stuff to check out. So whether you like basic walks on trails, hikes or even trail running, you can do that in this area too.
If you need specific names, here are specific Watchung Reservation trails to consider:

Water Tower Trail.
Sensory Trail (a simple trail around an outdoor planetary in the park).
Sierra Trail.
Purple trail.
White trail.
All of them interconnect with one another throughout the park. Just make sure to download or use a map but common sense will get you back on the road if you need to here.
Now you may be wondering if you need any sort of special shoes for hikes here. The answer is no. I've done the hiking trails here in regular sneakers, but the only thing is when it gets rainy, it does get muddy and if you want extra protection, I recommend the following:
5) Do some fishing at Lake Surprise: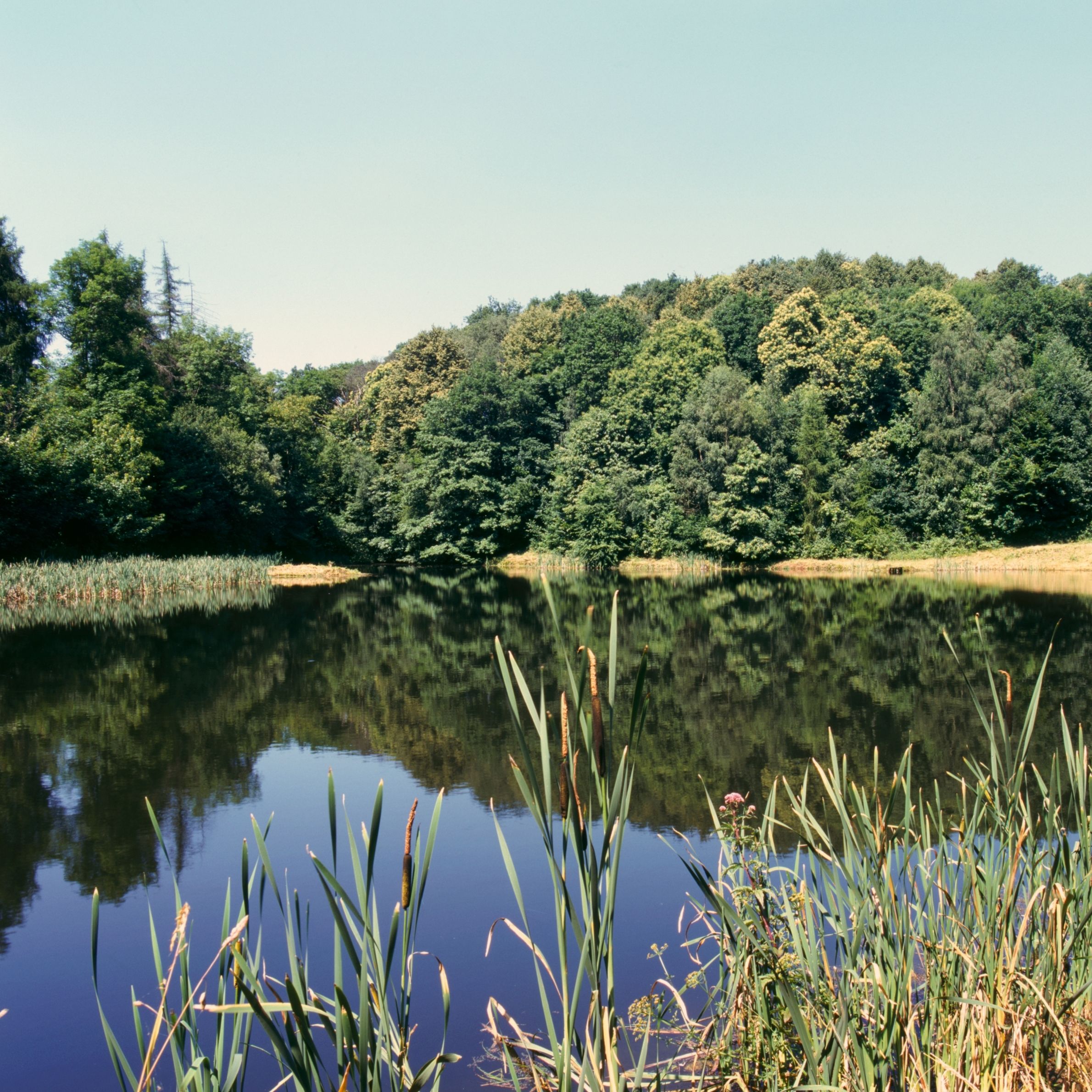 I'm not a fan of fishing but it's possible to do that in the reservation if you're into the hobb.
The only thing to note is that there is only spot where it's allowed and it's Lake Surprise, which is the eastern most lake in the park.
Lake Surprise itself isn't very large, but it is very tranquil on most days so if fishing is a hobby of yours, this is another thing to add to your list of things to do in Watchung Reservation. I've personally come across 1 or more fishermen in the area.
Additionally, do note that there is wildlife in the area (deer mostly) but from the many times I've visited this park, I've found over and over again that Lake Surprise is one of the most tranquil spots in the entire park so fishing here would add more to that.
There are also at least 2 parking lots near the lake where you can leave your car so you won't have to walk far.
6) Ride horses around the reservation: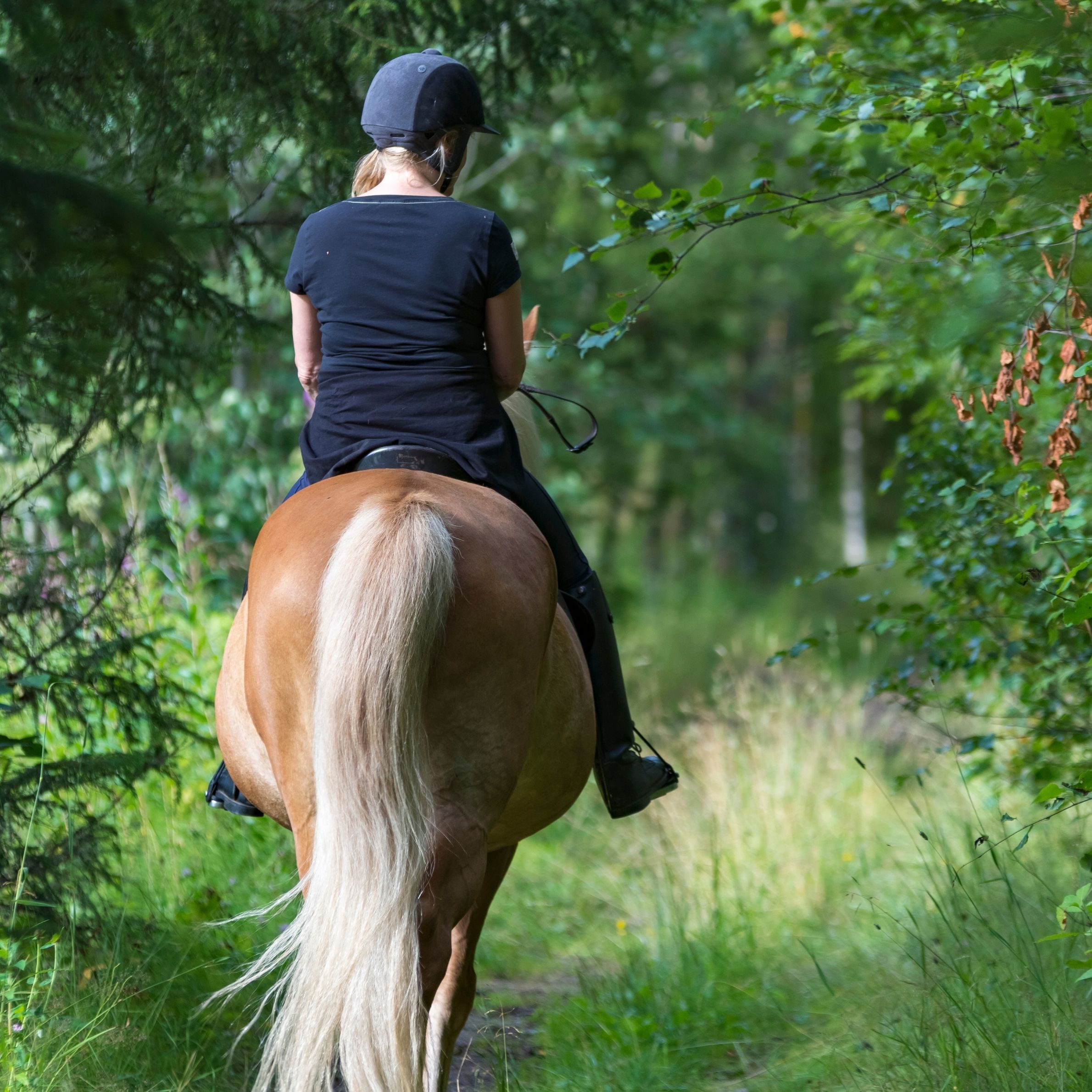 Horseback riding happens to be one of the most popular activities in Watchung Reservation.
In fact, as you take strolls or hikes around the trails, you will see signs for them all over the place.
Furthermore, you might want to be careful where you step if you're walking on the trails if you want to avoid stepping in you know what for that matter (it's not something you run into often there, and it's not always easy to spot sometimes either).
If you love horseback riding, you can visit the Watchung Stable located on the eastern end of the park and reserve spots there.
I'm not sure about the rates there, but you can give them a call and find that out. Individual and group rates should be available.
There is also a beginner level stable in that area if you don't wish to do it across the park.
7) Check out the Watchung Reservation waterfall: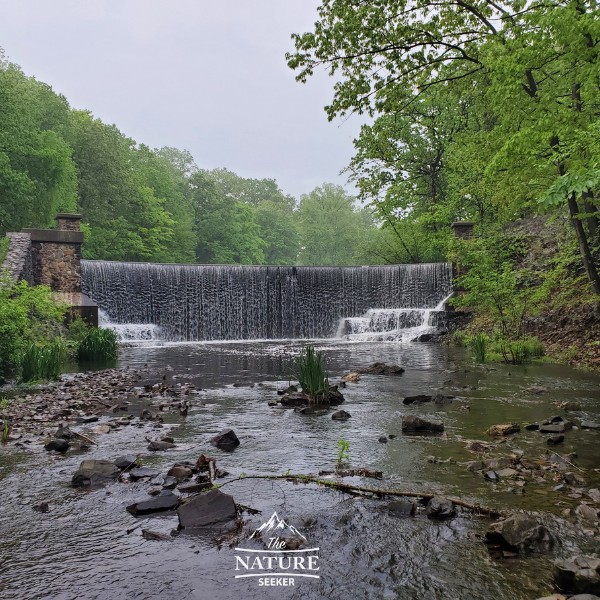 There is a pretty cool looking waterfall located on this reservation but for some reason it's not actually listed on Google maps or most searches I've done.
You'll find tons of images of this falls, but no specific location instructions.
Anyway, instead of your looking for it on your own, I've done that work for you!
Here's where you'll find the Watchung Reservation waterfall:
It's on the western end of the reservation by Seeley's Pond.
The waterfall is only about 10 feet high and 50 feet in length, but it is pretty scenic and there is a picnic area nearby you can spend the day at, and even picnic tables right by the waterfall as well.
In my opinion, this waterfall and the hiking trails by Blue Creek are the most scenic things to explore in Watchung Reservation, but if you're not too much into that stuff, the good news is that there's a wide range of activities all packed into this area for you to explore and I hope that this list helps you get the most out of your visit here.
More quick questions about exploring the Watchung Park:
How long is Watchung Reservation?
The Watchung Reservation is a little over 5 miles long to explore, but there's plenty more miles of exploration inside the area.
Where can I walk in Watchung Reservation?
There are several trails in Watchung Reservation and paths to walk on which let you explore most of the area easily.
Are dogs allowed in Watchung Reservation?
Yes you can bring dogs to Watchung Reservation.
Are there bears in Watchung Reservation?
Yes bears are known to be around the Watchung Reservation area.
Is Watchung NJ nice?
Yes the Watchung Reservation is a very serene area to check out, hike through or just explore.
Other things to explore by Watchung Reservation:
1) There is the town of New Providence nearby, but here's a Tripadvisor post on Watchung Reservation where you will find other ideas on what to see.
2) There is also another reservation 30 minutes from it called South Mountain Reservation (also a nice area).