Until recently, I had no idea that the Long Trail thru hike (in Vermont) existed but after learning about it, I decided to study up on it because unfortunately, I found that there is a lot of vague information out there about it and if you are considering doing it fully or in parts, it's important to know what you're getting involved with and that's the purpose of this article.
To be honest, the first time I heard about the Long Trail thru hike was from a comment I received on my Long Path thru hike article, where the person commenting on it mentioned the Long Trail, which at first I assumed was a typo and that they meant the Long Path. I later learned this was not the case and indeed this was a completely different trail (it's one of many reasons people can get confused by this) so let's talk about it and what you need to know:
Quick info on the Long Trail thru hike (LT):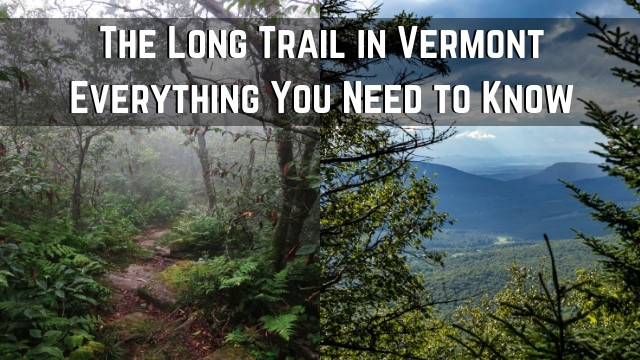 Name: Long Path thru hike.
Location: Goes through all of Vermont.
Length: Almost 300 miles (272).
Difficulty: Hard.
Rating: 4.5 out of 5.
Recommended hike? Yes but most people should consider doing it in small parts vs the whole thing.
The good news about the Long Trail is that you don't have to do the entire thing if you don't want to (nor any other thru hike for that matter).
There are numerous parts of this long hike that are worth exploring for simple day hikes and I'll list a few of the top places along this nearly 300 mile path you can should check out! Some people can even do this hike in parts and slowly work their way up to accumulating the full length of it as a way of completing it vs doing the entire thing over a course of a few weeks.
What is the Long Trail thru hike? Basic information: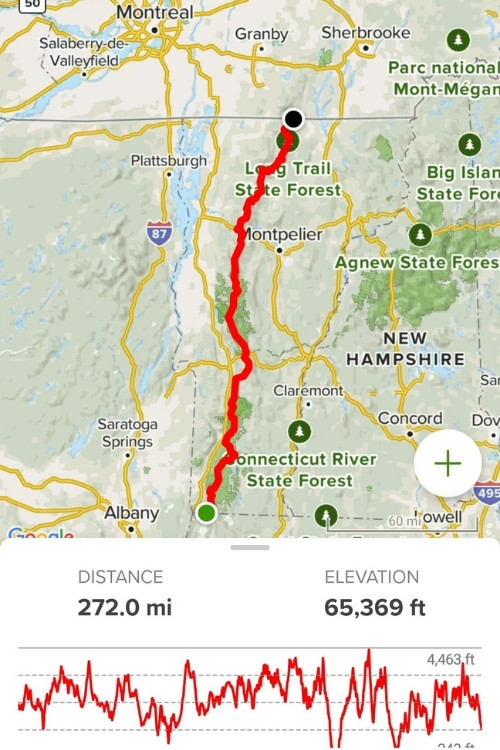 The Long Trail happens to be the oldest thru hike in the US to my knowledge.
Officially, the start and end points of the Long Trail are the Massachusetts border and then the Canadian Border, but the entirety of this trail takes you through all of Vermont State.
This hike can be done north to south (start at Canadian Border, finish on Massachusetts border) or south to north (vice versa path). Most people I have heard from prefer the latter option (south to north) depending on the season for a few reasons:
First, the nature gets better and better as you go further north (higher mountains, better views, more to see).
Second, it gets cooler so if you do this hike in the spring or summer, it gets chillier the more north you go (and easier).
Here's a map of the Long Trail:
This map is a screenshot from Alltrails.
Some notable parts of this trail are:
Stairway hikes.
Amazing views of the Green Mountain National Forest.
Great (distance) views of the White Mountains of New Hampshire.
Sections of Smugglers Notch Vermont which has great hiking areas to explore.
Great autumn colors throughout the hike (if you start in the fall that is).
And much more.
Trail information (what the Long Trail marker look like):
The official trail marker of the Long Trail is a green circle with an arrow crossing through it.
However, MOST of the trail markers for the Long Trail will not be like this. They will be a white rectangle throughout most of your hike here.
You will only really see the green main marker on trailheads and connecting parts to it or major intersections where there are other trails mixing together with it so you know where to go.
Long Trail vs the Appalachian Trail (important info):
A lot of people confuse these 2 thru hikes and what you need to know is this:
These are 2 different thru hikes. AT is 2,000+ miles. LT is about 300 miles.
Half of the Long Trail merges with the

Appalachian Trail

, but then they split (AT goes north east, LT goes north).
The trail markers for these 2 trails are white, but their specific trail markers are different: AT is an arrow pointing up and white while LT is green with an arrow pointing right.
Where to stay overnight on the Long Trail:
There are numerous shelters throughout the Long Trail thru hike you can access. Furthermore, you will also cross small and large towns (like Montpelier) along the hike so you can stay there. Make sure to plan your hike itinerary ahead of time so you know which A-B point you will be crossing during the day and where you intend to stay for the night.
What are the best places to see along the Long Trail (LT)?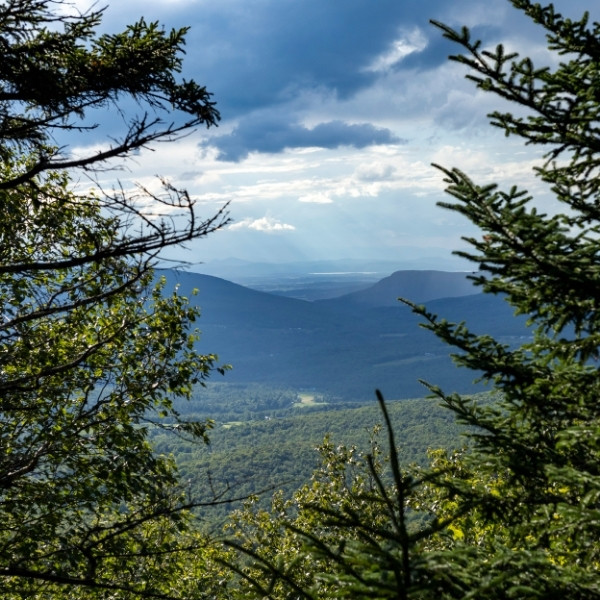 The way I'm going to structure this is from a viewpoint of you starting on the Massachusetts border and working your way north to the Canadian Border, through Vermont and parts of the Long Trail where you will likely encounter the best places to explore.
This is great for anyone looking to do a day hike in parts of the LT vs the whole thing, because if you are doing the whole thing, you'll just cross it either way:
1) Trail begins at southern end (Long Trail Southern Terminus):
Here is the trailhead to Long Trail southern terminus. You will be making your way up about 50 miles and enjoying decent elevation/views.
2) The whole Green Mountain National Forest:
You will reach Green Mountain National Forest either on day 3 or 4 if you're doing it fully or you can just make your way to Green Mountain National Forest and start the LT there. I have been to this area of Vermont and I am amazed at how beautiful it is. It is arguable that the best views of the LT are in this area! My best advice is to see places like:
Texas Falls.
Stratton Mountain.
Warren Falls.
Griffith Lake.
Chaos Canyon.
Clarendon Gorge (mixes with Appalachian Trail and Long Trail).
Mt. Ellen.
You will also have viewpoints in this region of the White Mountains further east. These are all areas you may want to consider visiting separately for amazing hikes and adventures.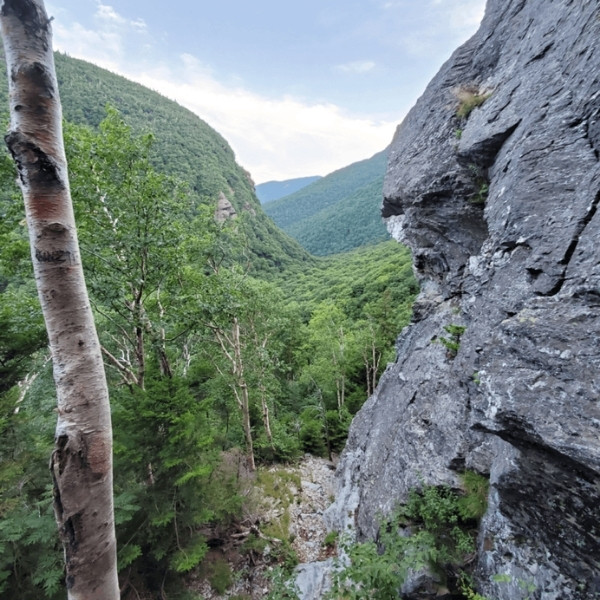 3) Entering Mt. Mansfield and Smugglers Notch:
After you finish the Green Mountain National Forest region of the Long Trail, you'll be done with a little over half of the thru hike, but the views/areas will still be amazing and possibly even better. Mt. Mansfield and Smugglers Notch as incredible areas for exploration and here are some noteworthy ones in my experience:
Stowe Mountain (Mt. Mansfield).
Bingham Falls (great swimming hole).
Sunset Ridge Trail.
Canyon North Extension Trail.
Bolton Potholes.
Sterling Pond.
4) Finishing up (Montgomery, Jay State Forest, and northern Vermont/Canadian Border:
After you finish Mt. Mansfield and the Smugglers Notch section of the LT, you're almost done with the hike. The main areas here to explore would be in Jay State Forest to be honest, it's an area I am not familiar with so if you have done the LT and have suggestions of what to see in this last section of the Long Trail Thru hike, let me know!
Questions about the Long Trail thru hike: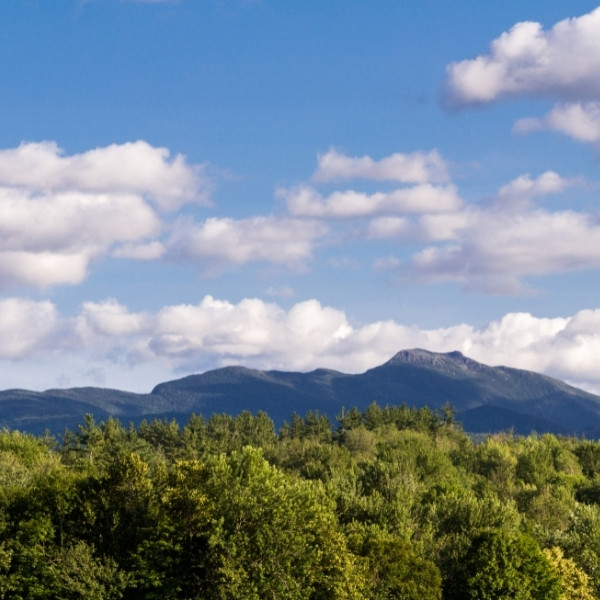 Is the Long Trail difficult?
Yes the Long Trail is very difficult, not just because it's nearly 300 miles long but also because most parts of it involve high elevation hikes and challenging descents.
Is the Long Trail the same as the Appalachian Trail?
No the Long Trail and Appalachian Trail are actually different thru hikes, but there is a 100 mile section in Vermont where both of them combine, so at some point you will be on both of them (but they divide later).
How long does it take to thru-hike the Long Trail?
Most people take about a month to do the Long Trail depending on their speed and physical level.
What time of year is best to hike the Long Trail?
End of summer through fall is usually a good time to do the Long Trail because the temperatures get cooler and you will start to see the autumn colors by the time you finish it.
How do you prepare for the Long Trail?
You need to be an experienced hiker in many respects to do the Long Trail including being very physically fit, properly supplying yourself for the trip, knowing where to stay and camp out and knowing how to navigate your way through it.
Other resources to help you prepare for the Long Trail:
There are a number of awesome sites I found while researching the Long Trail and here are some: