I've explored Widow Jane Mine several times, being that it's not too far from NYC and it's a great place to stop at if you're looking for hikes and scenic drives near New York City.
Let me give you a preview of Widow Jane Mine and what to do around it.
Widow Jane Mine is certainly worth seeing if you like cave like structures and in this case, it's actually a very large man made mine which had been abandoned. Luckily, it is safe and free to go to this spot. Here's the location:
When you first go here, you may be surprised that you won't really see too many signs talking about it, and if you follow your GPS to the right spot, it will lead you into what looks like private property.
However, this same location, will have a public parking area, from which you will have to talk to the actual mine, and that walk will take you about 5 minutes:
Once you're next to the location, you will have 1 main entrance to enter into it and it is a very large space inside. It is also very dark there, so bring flashlights. Every time I would visit this place, it would be on a weekday and every single time I was there (around 9 am), there was never anyone else there.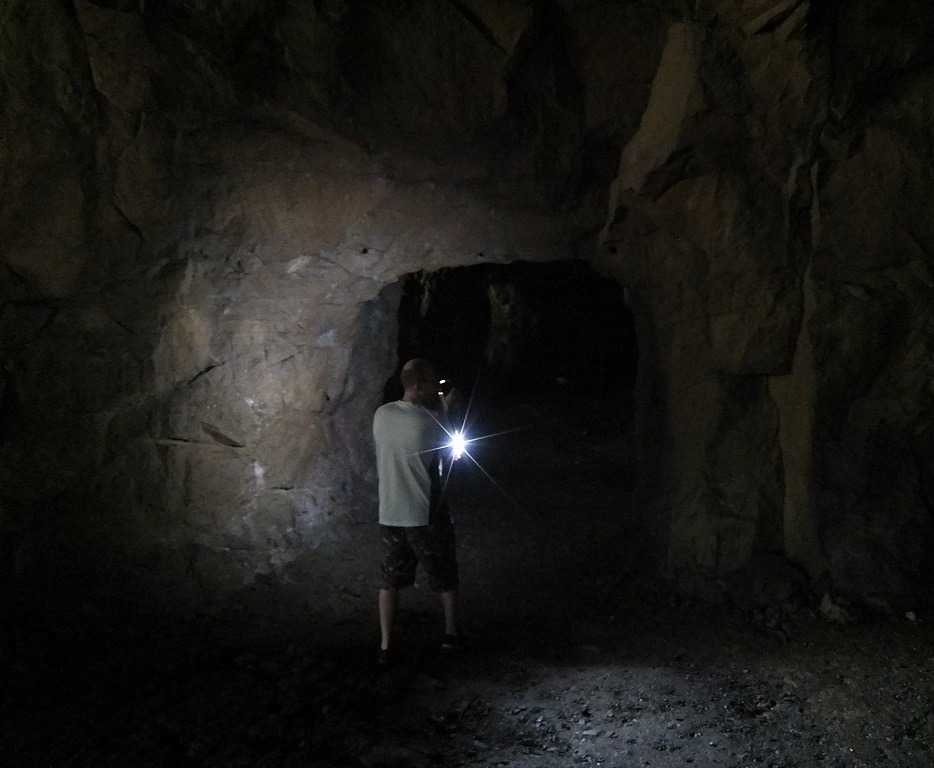 Now if you are claustrophobic, you need not worry because the space inside it is pretty large and you can enjoy the walk around the area. However, like I said, it is very dark there, so if you're scared of that, go with other people. This place is known to have art gatherings and even music concerts and I spotted some art masks on the cave walls, so don't freak out!
You will also be able to get a map on the trail to the mine which will show you other spots you can check out near it. Personally, I was told the most interesting spot is just the mine itself, so I didn't bother looking around the actual area.
There is a small picnic area outside where you can enjoy the peace and speaking of that, if there's no one in the actual mine, it will be pretty silent and the only thing you will hear are the drops of water from a distance echoing. It is also very peaceful there.
What else is there to do around Widow Jane Mine?
Like I've said, there are other trails around this area that are said to not be as exciting, but it's an option to check out. But there is a town nearby that you can check out.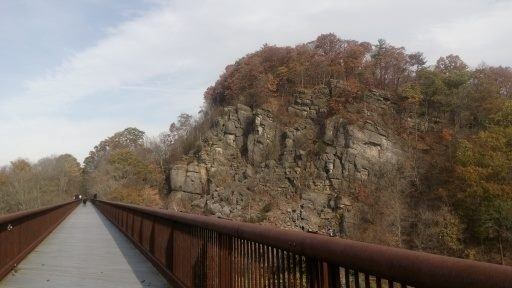 I would recommend one scenic spot that is about a 5 minute drive, and that is Rosendale Trestle Bridge which is a very high bridge (150 feet) that you can walk on that'll give you some great views of the nearby town and nature. There's also trails that go from that bridge that you can explore. Here's one you can see from one end of the bridge: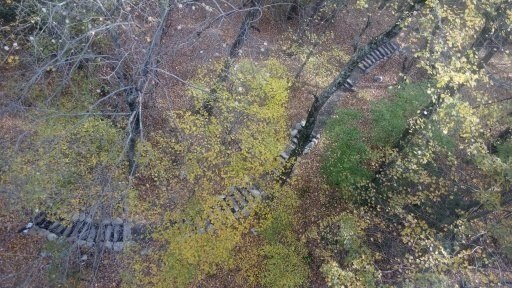 The first time I saw this bridge, I thought it was built for trains and inaccessible, but getting closer to it showed me otherwise and I was happy to walk atop of it. You will too!
And by the way, if you like scenic bridges like this, I would recommend you check out my article on High Steel Bridge which I explored while in Washington State. It is far higher than this one, and also very scenic (but more remote).
Other spots I recommend seeing:
If you're willing to drive for about another hour north, you will hit the Catskill Mountains, which for me are a place I visit over and over again and I have found these 5 locations in the Catskill Mountains to be the most beautiful (although I still have to explore many more in this region!).
And further up north are Lake George, another awesome scenic area with hikes, beautiful towns and many scenic drives to take.
Then even further up that are the Adirondack Mountains, which are even larger than the Catskills and close to the Appalachian Mountains.
And then if wish to go even more north, I recommend an incredible spot called Ausable Chasm that has epic views, rafting, tubing and other fun things to do.
Of course, these recommendations are based on the drives I've done. If you're into scenic drives, you can check out this article or if you live in NYC and planning on driving directly north, these spots I just listed are great for views, hikes and adventures and they are all on the way.
You can also take drives west of NYC or even Widow Jane Mine and visit places like Finger Lakes, which have beautiful parks like Watkins Glen State park, and a bunch of other scenic spots all nearby.
Safety advice for people visiting Widow Jane Mine:
This location, as well as the others that I listed have a large number of TICKS and that's because much of New York State, where these locations are located, are in heavily wooded areas. If you're going to go to any of these spots, wear clothing that covers your feet and bring tick sprays. 
Other than that, if you've visited Widow Jane Mine or any of the other locations I suggested in this article, let me know!
Other things to do:
Since I often drive through New York, there are many scenic drives you can also do throughout New York State that I have shared in that article. Enjoy!