Sand Bar State Park was a place I accidentally visited when I was traveling with my friend. This review will show you why it's so awesome there!
If you're wondering how it's accidentally possible to visit this place, I'll tell you:
We were in New York State, traveling parallel to Lake Champlain on what turned into an epic road trip. While in this region, we stopped at Ausable Chasm and afterwards had no idea where to head next. 
Because we were right on Lake Champlain, we looked to the east, across the giant lake and saw a ton of beautiful mountains that were calling us to them. We knew that they were part of Vermont. And neither I nor my friend had visited that state, so we decided to figure out how to get there. The seemingly best path involved us traveling close to the border, but then turning east.
This took us past Fort Montgomery, and across several islands (which looked amazing on the map, but were really boring to travel through). Once we crossed those islands, we were in Vermont and decided to mark Stowe Mountain as our next destination, but once we officially crossed into this state, we saw Sand Bar State Park and even though we were committed to see Stowe Mountain, we just had to stop at this place: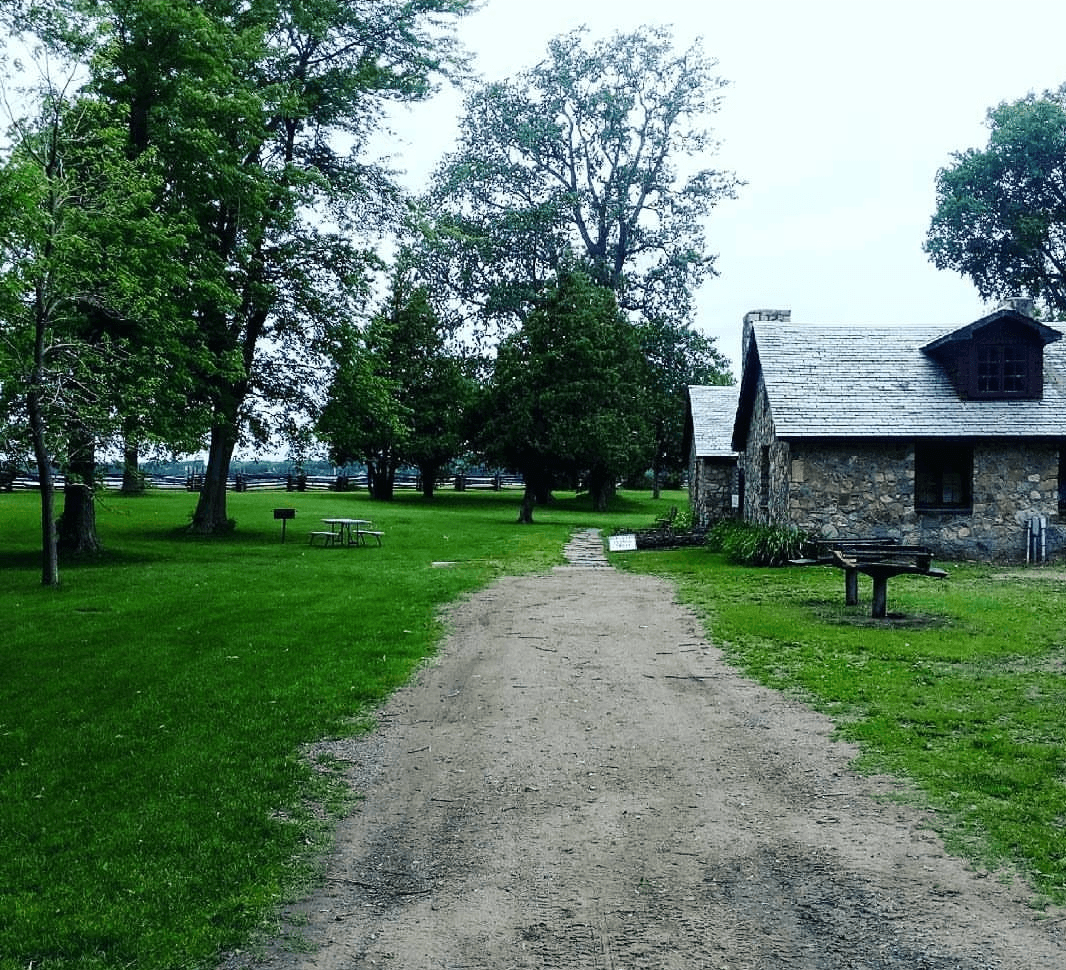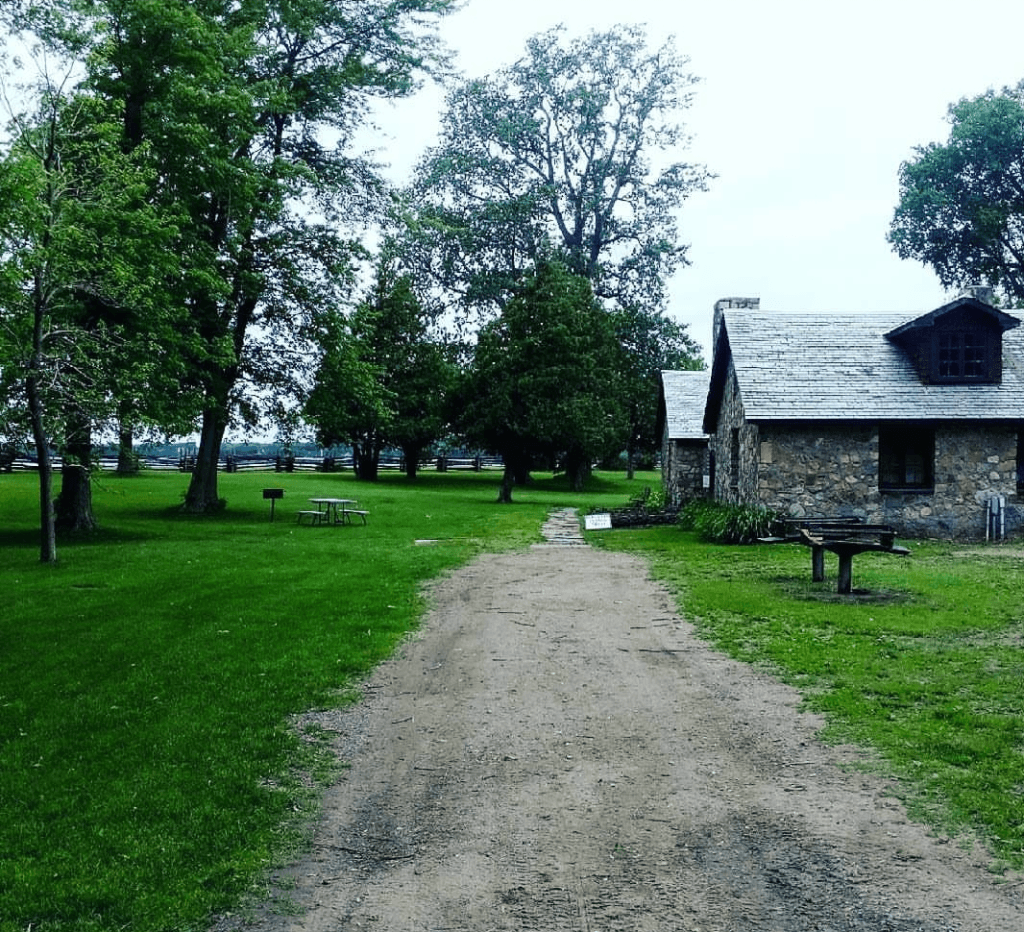 There were a number of things I really enjoyed about this place. Before I list them, here is where you'll find Sand Bar State Park:
First, when we got there, I believe there was only one other car in the area, but overall, we didn't see anyone other than a single park ranger at the entrance. And considering we were visiting this place in the Spring, it was surprising to see so few people, but we didn't mind.
Second, this park is pretty small, but it's surprising at the same time because it's so tidy, organized and beautiful there. Normally, I enjoy traveling around many areas, especially large ones, but I found myself feeling very comfortable in this location and didn't mind staying.
Also it was very quiet there. Considering this place is right next to Lake Champlain, it's hard to believe how quiet it can get. This lake is so large, that I often forget that it's actually a lake and mistake it for the ocean, but obviously it's not. If you enjoy a combination of nature and silence, then you can find it here, but only if you can get to this place around the same time we did (May-June, and early in the morning on a weekday).
As for activities, we saw a lot of things that people could do at Sand bar state park::
There is a small beach area in this area and there's actually trees which grow right on the sand. I remember my friend mentioning how he's never seen anything like that, considering how he's from Florida (Here's some beach recommendations there).
Picnic tables, barbecues and a playground for kids, as well as swings are also in this area.

As far as I saw, you can kayak around here as well as engage in other water sports.

Bathroom areas and showers are also available I believe.

The water is also very calm there, since it is a lake so if you enjoy swimming, do it there.

The area is also VERY clean. Like I said before, the whole park appeared very tidy.

Though we only stayed for about 30 minutes there, we were able to take in the views and things we could do there, that we would recommend it to anyone visiting.
It just so happened that a few years later, we ended up passing this exact same park again, while we were on a long trip that started all the way south in Georgia state (The Blue Ridge Mountains). This time however, we didn't pass those boring islands I mentioned earlier. We instead (and accidentally again) got on a ferry which went from New York to Vermont and put us a few minutes away from the park. 
Unfortunately, the sun was setting the second time we were in this region and we couldn't stop once more to enjoy this place. We were trying to get to Stowe Mountain again to do one last hike before our road trip ended and the sun was already setting.
But I will say that out of all the places we saw, many of which are TRULY astounding, it's crazy to think how a small place like Sand Bar Lake is still one of "those" places that we still think about and want to go back to.
Considering we've seen places like Watkins Glen State Park, it's hard to believe that this park can compete against that, but it's because it contains so many things in a small place that it's so unforgettable and highly recommended.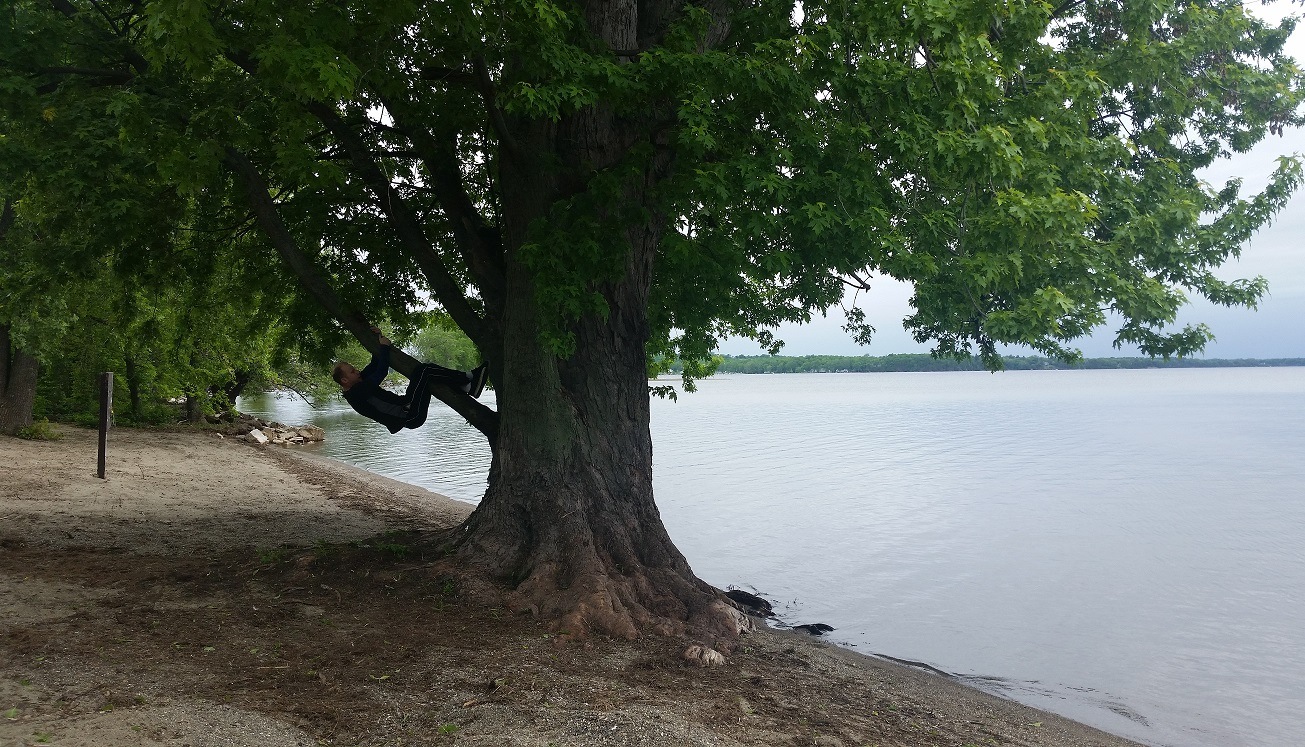 Any recommendations of places to see around Sand Bar State Park? Yep!
Since this place is located in a region where there isn't much else to do, you may find that if you see it, you'll probably be passing through it and on your way elsewhere. In our case, there are a few other places you can see:
If you plan to head east into Vermont, Stowe Mountain and Smuggler's Notch is a great place to see. It's about 30 minutes, south east from this place and it's probably the closest and most scenic spot you'll find near this area. And if you have an extra day, head further east and hit the White Mountains.
If you plan to go west, then you'll need to enter New York State and if you do, Ausable Chasm and the Adirondacks are worth a look (it's #6 on the list in the link)! And there are also many other beautiful places in New York State to see.
If you plan to head south, considering you can drive for about 1 hour, you'll hit Lake George, which isn't as large as Lake Champlain, but it is still vast and has many activities there too.
As for anything north of this area, I would ask anyone who visited Sand Bar state park to suggest some beautiful places, because all I know that is north of this spot is Mont Tremblant, and that is up in Canada.