Vermont is quickly becoming one of my favorite states to revisit again and again and Smugglers Notch is one of the reasons why. In this post, I want to show you 5 things to do if you visit this amazing area.
Here are the 5 things I recommend you do at Smugglers Notch State Park:
Check out Bingham Falls.
Do the scenic drive in Smugglers Notch.
Explore the hikes near and in Smugglers Notch.
Check out the beautiful Stowe Mountain Resort nearby.
Explore Stowe Village and the amazing restaurants there.
You can do most of these things in a day if you're visiting Smugglers Notch like I was, but for weekend trips, you'll also find that these 5 activities will pass the time as well.
There are other things in the Smugglers Notch area to explore and as I personally check them out, I'll add to this list.
My history with exploring Smugglers Notch VT:
I first discovered this region of Vermont accidentally while exploring the state on my first ever road trip through the eastern United States.
My friend and I had no plan to visit this area, nor did we even know what Stowe Mountain, Smugglers Notch or Vermont had to offer. We just went into this state "blind", improvised and are extremely fortunate to have stumbled onto this place.
Our trip began in NYC, went to Ausable Chasm, then shifted to Sand Bar State Park, and from there is when we stumbled onto Smugglers Notch.
As soon as we explored the scenic drive in this area and did a little bit of hiking there, we knew we would have to come back and we did, 3 times since
Being that I live in New York City and don't get a chance to fly out very often to see the other areas I've explored, I compensate for that time lost by visiting beautiful areas "nearby" and in addition to the Catskills, Smugglers Notch and Vermont in general are becoming recurring trips I do, each time exploring more and more in every region.
If you enjoy nature, then I can promise you that Smugglers Notch delivers in more ways than I can explain (But I'll try).
So now let's discuss what to do in Smugglers Notch Vermont:
Let's start with one of my favorite waterfall hikes in the area:
1) Check out Bingham Falls:
Bingham Falls is an area in Smugglers Notch that features waterfalls, swimming holes and plenty of scenic views. I only found out about this area after visiting Smugglers Notch 4 times. I saw signs for this place and was surprised at the lack of marketing it gets.
On weekends though, this place fills up so if that bugs you, visit this place very early or on a weekday.
Anyway, it has a very beautiful waterfall and a cascade of little waterfalls and gorges, many of which are accessible to cliff jumping and swimming.
I was very impressed with how beautiful the gorges were and had the chance to swim in some of them. The beauty in these areas reminded me of the hidden waterfall on Sombrio beach I found long ago on Vancouver Island.
Here is an example of one of the beautiful gorges you'll find near Bingham Falls:
If you're going to hike through places like these, I highly recommend wearing good water shoes like the Body Glove Riptide III. They helped me get through the slippery areas to find this amazing gorge and waterfall!
2) The Smugglers Notch road is an amazing scenic drive (do it)!

Here's why you need to do the Smugglers Notch scenic drive:
I honestly think that the scenic drive in Smugglers Notch is one of the most beautiful I've ever seen and I know a lot about scenic drives and have done many of them. In this case, it's road 108, also known as Mountain Road.
I even have a list of the top 15 scenic drives to do in North America, and this drive through Smugglers Notch is so beautiful that I had to post it there.
It deserves to be on that list, and frankly, on any list of scenic drives out there, especially in Vermont. I'm certain you'll see why when you drive through there and I have a drive through video I made while doing it.
The picture you see to the right is me exploring a section of this scenic road and the beauty is that parking is available in many areas throughout this drive.
In this case, my friend and I just stopped at one of them to explore Smugglers Notch a bit more and do one of the many hikes available there (it's the next thing to do on this list).
I'm about to share a little taste of the beauty you will see on the Smugglers Notch scenic road and keep in mind, that this recording doesn't show everything.
To fully experience it, I recommend you go there and do the drive yourself, and if you do, I would absolutely love to hear what you thought of it!
My next goal is to visit this area during the fall season and see the beautiful colors of the trees and leaves there. It'll make for some amazing nature photos.
3) Explore the hiking spots in and near Smugglers Notch:

Not only is the scenic drive in Smugglers Notch unbelievable but so are the hiking trails.
I've only had time to do one at the Smugglers Notch welcome center, which is unbelievable, but there are at least 5 or more hikes nearby that are challenging, yet beautiful and give you a very scenic view of Smugglers Notch, Stowe and nearby mountains such as Mt. Mansfield.
The pictures you see here, where I'm standing in a cave and the picture of the beautiful overlook is near this area so if you are looking to recreate the same hike I did, you can do that here.
I do want to warn you though that some hikes in this region as dangerous and off trail where boulders are known to fall, so I do recommend staying the main trails.
Also when it rains, I have to say that this particular area is gorgeous (but not for hiking). You will see tons of tiny waterfalls form off the top of the mountain and streams right by this area too.
That's what happened the first time I explored this area of Smugglers Notch and it's stayed with me ever since.

Here is a list of hikes in Smugglers Notch:

The hike right by the Smugglers Notch's welcome center (parking area).
Mt. Mansfield trail.
Eagle Cut trail.
Sterling Pond trail.
Sterling Gorge Falls trail.
Sunset Ridge Trail.
Other hikes right by this region (you can't miss them).
A natural spring area.
Parts of the

Long Trail

.
The short hiking trails right by the scenic road. This particular option is great for kids and people who don't really want to do some of the longer hikes in this region.
The views from any of the hikes in Smugglers Notch are amazing and if you enjoy hiking in general, you'll want to explore all of them in this region.
Every time I return to Smugglers Notch, I always make sure to explore at least one new hike in this area.
You'll find plenty of trail heads and maps in every area there to use for reference on what you choose to explore.
4) Check out Stowe Mountain Ski Resort: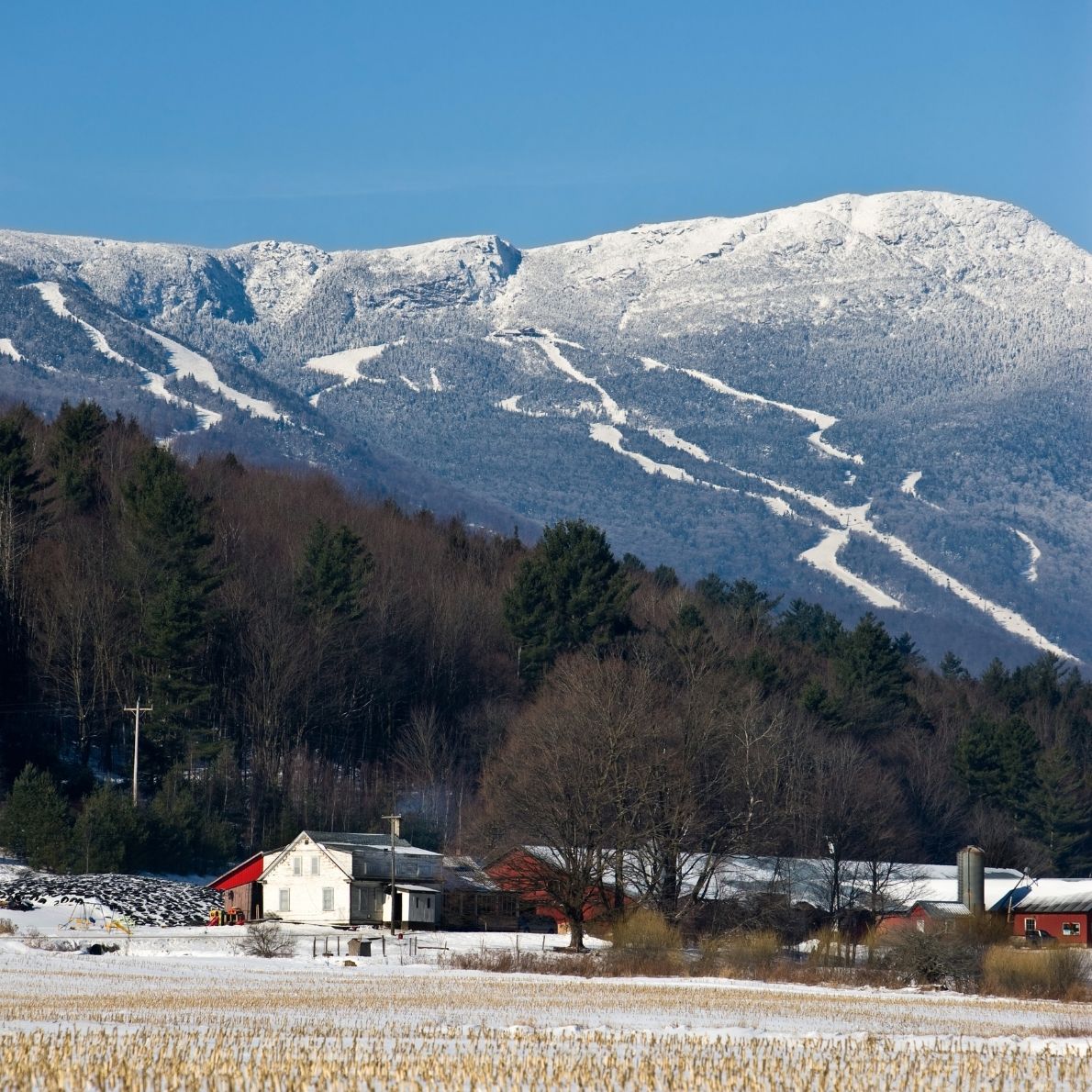 As you travel south along the scenic road, you will pass Stowe Mountain resort, which technically means you're out of Smugglers Notch but it's so close by that it doesn't matter and considering how beautiful this particular area is, I think you won't mind coming here, or even staying here.
This place is a ski resort and the way it looks, is like a medieval town. In fact I think it looks as good, if not better than Canada's Whistler which I saw on my Western Canada road trip not too long ago.
Anyway, it's a hotel and ski resort which is very popular during the winter season, but you can probably find some good open spots in the off season too (easier than in the winter time).
While the prices are high, exploring this area is well worth it if you visit Smugglers Notch (and especially if you plan to stay the night).
Just one thing I recommend: Always time your visit (if you intend to ski here) ahead of time!
5) Explore Stowe Village: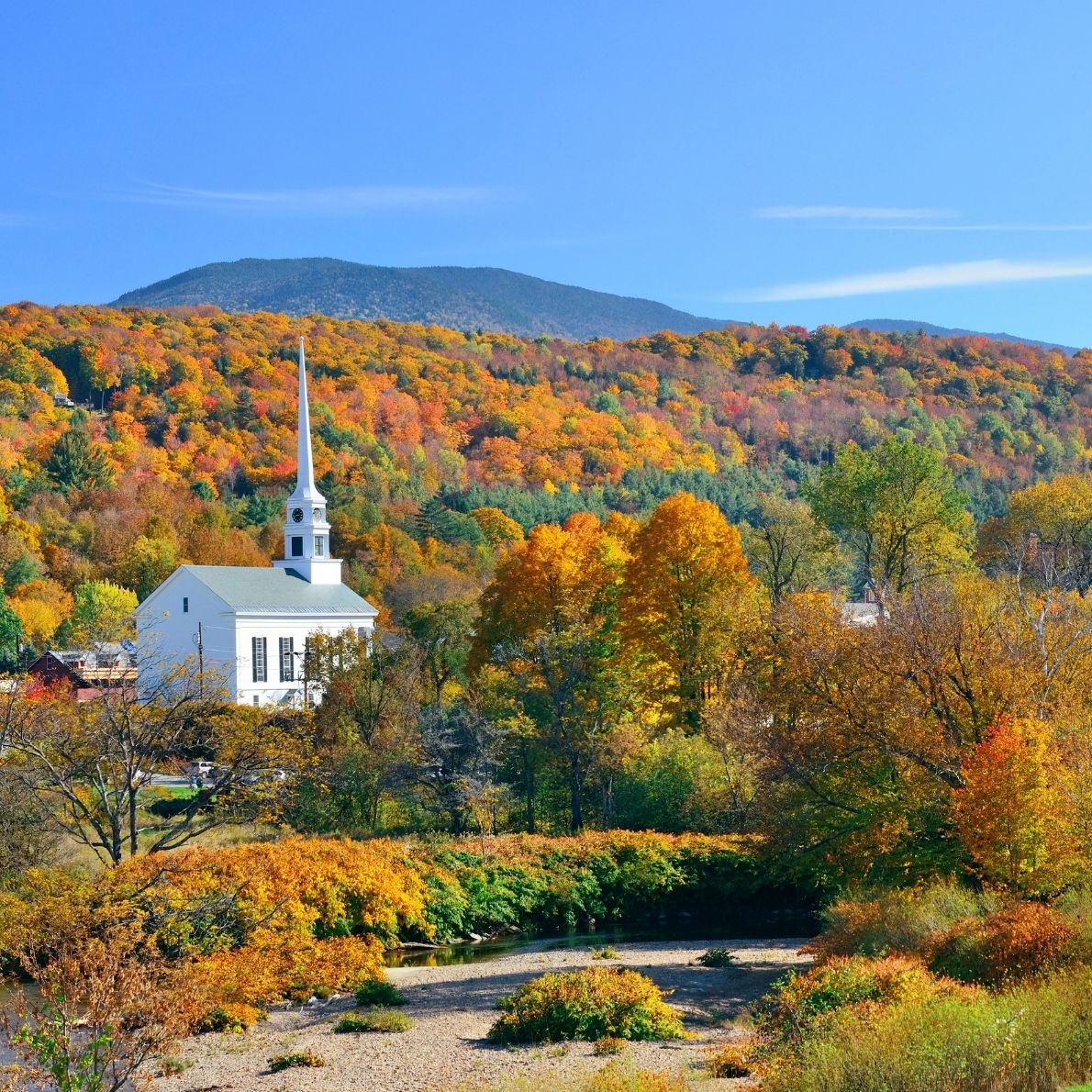 Smugglers Notch is one of the only regions in Vermont that I know off that has such an awesome collection of restaurants and places to see nearby, which in this case is Stowe Village which is about a 10 minute drive from Smugglers Notch itself.
After you finish all of the hiking, driving, picture taking and so forth, finishing the day by stopping at one of the restaurants there is highly recommended and the restaurant that I checked out last time is called "The Bench".
As for staying at hotels, of the 3 times I've visited Smugglers Notch, I've always stayed at the Fairfield, Marriott there and I've always been happy to do it.
Like with the ski resort, these hotels (and restaurants) get packed seasonally, especially winter time.
But overall, the village of Stowe is beautiful and highly recommended to see after you visit to Smugglers Notch.
Aside from the restuarants and hotels, you will find other stuff, and for that:
The best gear to wear if you go hiking in Smugglers Notch:
Questions about Smugglers Notch:
Is Smugglers Notch good for beginners?
If you're into hiking, there are numerous trails for all levels. For skiing, there are also numerous slopes for all levels at Smugglers Notch.
How long does it take to drive through Smugglers Notch?
The scenic route in Smugglers Notch called Mountain Road (Also called road 108) took me about 15-20 minutes to drive through.
Here are other activities you can do in Smugglers Notch:
Mountain biking.
Hiking other areas nearby.
Skiing and other snow sports during the winter.
And just more sight seeing (there's a lot to see).
5 other areas nearby Smugglers Notch worth visiting:
If you want to stay in the Vermont region, then checking out Green Mountain National Forest is highly recommended if you want to check out beautiful hikes, swimming holes and more.
If you wish to leave the state or explore more places like this in Vermont, there's more options available:
Depending on which direction you go, there's always going to be things to see around the Smugglers Notch region but if you have specific questions or need ideas on where to go, let me know below.
Overall, Smugglers Notch is a highly recommended place to visit and the hikes and scenic drives alone make this place worthwhile. If you know a lot about Smugglers Notch too and have some personal recommendations on what there is to do there, feel free to add your ideas below.