Pyramid Lake is an example of the type of amazing nature you can find in California and having visited it twice, I want to share with you 5 things you can do there. This article is meant for tourists who are unfamiliar with the spot and are just passing through the area and if you have a single day to check this place out, know that there's lots to do, but the 5 things I'll show you will make it a wholesome experience.
The first time I visited Pyramid Lake was in 2019 while I was when I accidentally stumbled upon it while driving north on Interstate 5. At the time, I had an itinerary planned for the day (I was on a big road trip through the Pacific Northwest) and couldn't do much other than enjoy the views, but I vowed to come back and explore it further.
I got that chance in 2022 when I again drove past it, this time with a buddy of mine and on that day, we did a ton of stuff there, all via improvising, but that made it an even better experience.
Here are the 5 things to do in California's Pyramid Lake in one day:
Visit the Vista Del Lago Visitor Center.
Take a boat ride across the entire Pyramid Lake area.
Enjoy a picnic by the beach near the lake (or campgrounds).
Take a swim by one of the beaches.
Hike one of the many trails surrounding Pyramid Lake.
Quick info on Pyramid Lake:
It's a giant reservoir located in California. There's a part of the lake which actually looks like a pyramid and while you can't actually walk to it, you can get close to it via boat and seeing it from a distance.
Additionally, Pyramid Lake also offers visitors many fun activities to explore (if you know where to look).
1) Visit the Vista Del Lago Visitor Center: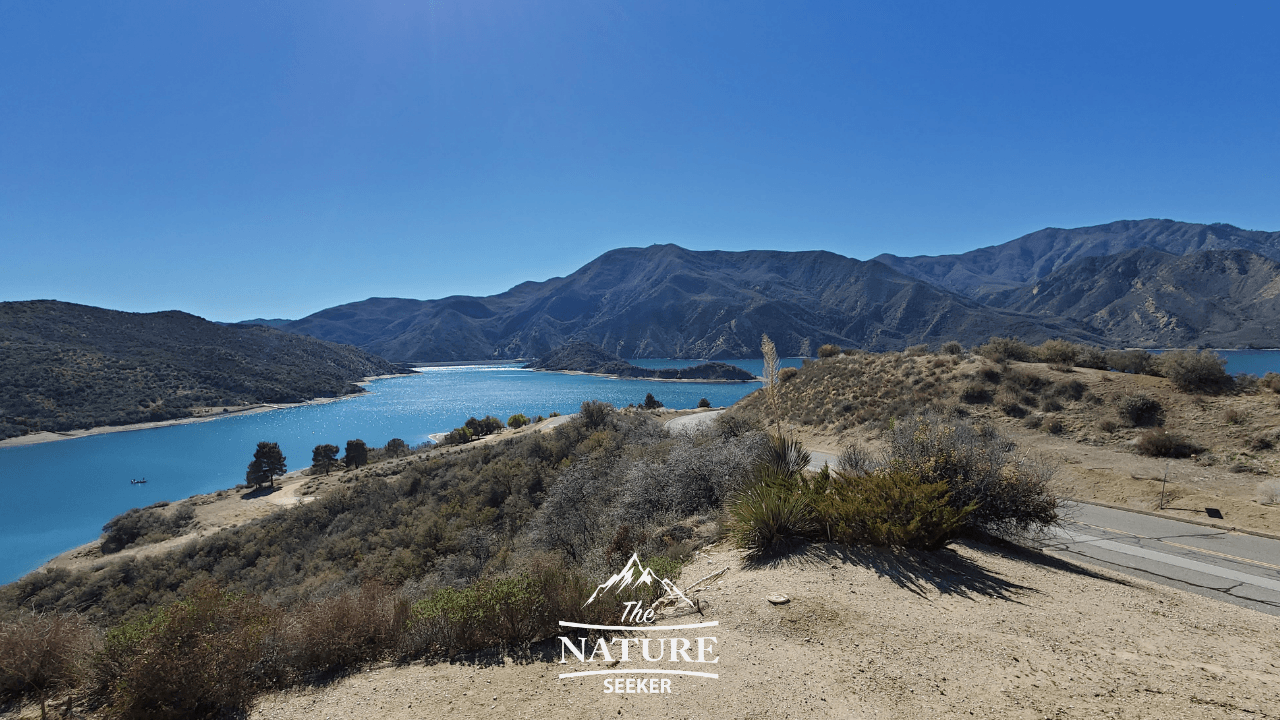 This is the first place I recommend you explore before doing anything else. It's large parking lot overlooking Pyramid Lake and it also provides you with amazing views of the area. If you are short on time and maybe have under an hour to see the area, then this is where I recommend you go (if nothing else).
You will not only be able to get what I consider the best views of Pyramid Lake there, but you'll also have a visitor center you can explore that showcases the history and a lot of other cool stuff about the area.
One more thing to note is that across the Interstate from the visitor center is Pyramid Lake Lagoon which is pretty scenic and worth just taking a gander at.
2) Take a boat ride across Pyramid Lake:
In order to do this, you actually have to go to a place called Pyramid Lake Emigrant Landing. The entrance to it is located further up the road on Interstate 5, to exit 195 (3 miles north of the Vista Visitor Center).
By the way, I just want to say that if you didn't already know, Interstate 5 is in my opinion one of the most beautiful scenic drives in Southern California and not just that but all the scenic drives in North America that I've done, so be sure to enjoy that too.
There will be signs to go to Smokey Bear Mountain which you will take. This will take you underneath the highway, then on a parallel road called Pyramid Lake road. You will take that south (back to Pyramid Lake basically).
That road will take you past a few campground signs, but you will continue until you reach a gate where you'll have to pay an entrance fee ($10). Once you're in, you will go to the boat ramp and will be able to rent kayaks, canoes, motorboats, jetskis or large boats to explore the lake on.
My buddy and I rented a small boat for only $35 and that got us 2 hours to explore the area, which was plenty. We literally went around the entire lake area and even made a few stops.
You'll also get a map of the area before you go and this will allow you to enter some "hidden" spots around the lake including cool cove areas.
Taking a boat will also get you close to the actual Pyramid area of the lake. It's blocked off because it's next to a dam, but you will be able to get about 100 feet away from it by boat.
3) Enjoy a picnic by the beach near Pyramid Lake (try to get to Yellow Bar Picnic Site):
You have that option near the visitor center but in my opinion, it's better to enjoy a picnic in the Emigrant Landing area.
There is plenty to do including swimming, boating and barbecue.
We personally weren't there to do that, but if you're looking for a relaxing day in Pyramid Lake, you can definitely enjoy a picnic in this specific area of the reservoir.
One thing you can do is explore Yellow Bar Picnic area which is only accessible via hiking or boat (the faster option). It has a bathroom, BBQ areas and is pretty scenic overall. The picture you see here was taken from that specific place and we took the boat to get there.
4) Take a swim by the beaches:
There are a few areas designated for swimming. One of them is also by the visitor center and the official one is in Emigrant Landing. However, there are certain cove spots you can disembark on if you take a boat where it's shallow and fun to explore.
5) Hike through the Pyramid Lake region: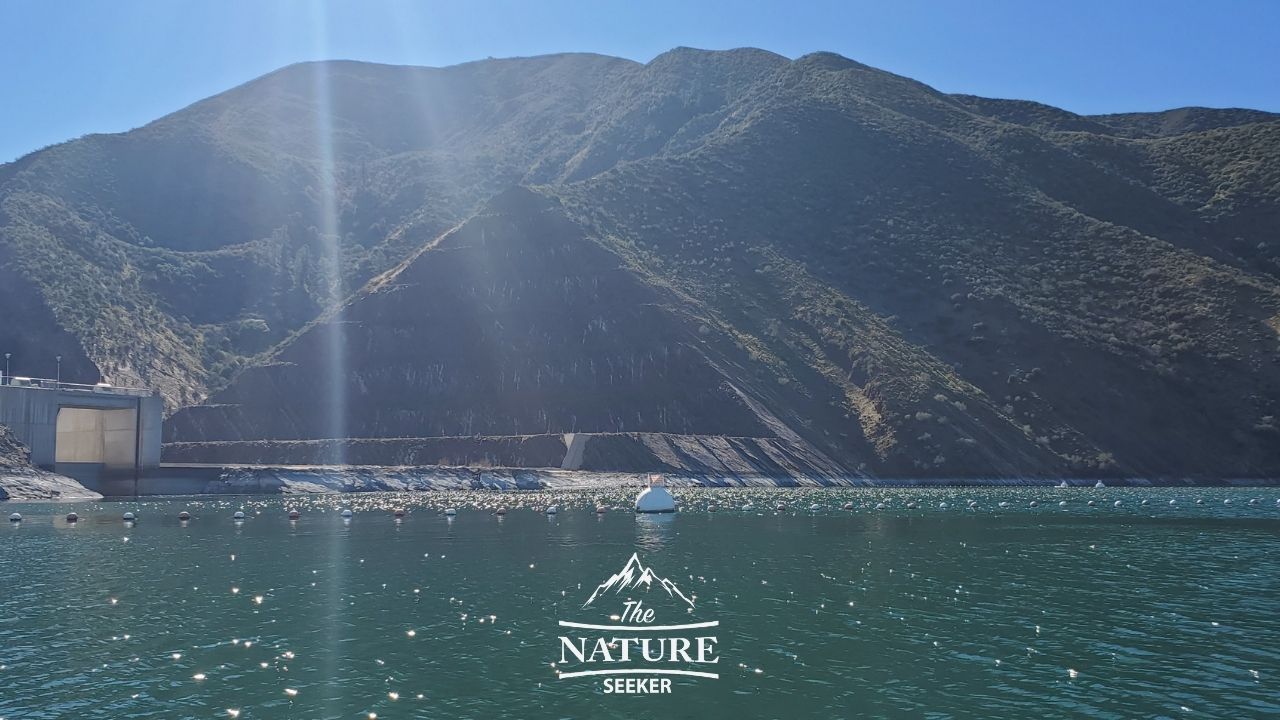 As my buddy and I were passing by along the lake, we saw some trail areas and later looked on a map to see if there were any worth checking out. Surprisingly, we didn't see any other than Pinga Point (that'll get you a pretty close view of the pyramid) which is located by the Visitor Center, but in all honesty, if you take a boat around the region, there will be plenty of stops and areas you can disembark on and hike through.
There are also campgrounds near the region where hiking trails are available, but for specific spots within the Pyramid Lake region, you'll just want to improvise.
We explored the Visitor Center and did the boat ride which took up about 4 hours in total, but if you include a picnic, some hiking and swimming, you can get a fulfilling day in at Pyramid Lake and I highly recommend it. Many people visit the visitor center, but most don't know about the other areas I listed, so check them out if you have a chance!
Most common questions about Pyramid Lake California answered:
Can you swim at Pyramid Lake California?
In very few spots yes, but most of the area is only accessible via boating.
Is Pyramid Lake worth visiting?
Yes, because it is a beautiful area with hikes, boating and other activities that you can spend the day doing.
If you have any other questions about Pyramid Lake, you're welcome to ask below! I enjoyed visiting this area and highly recommend it!