9 Best National Parks on The West Coast to Check Out
The list of the 9 best national parks on the west coast you'll find here is compiled based on my personal experiences visiting most of them and also based on the fact that they are all very popular, and of course stunning to check out. 
Although there are (technically) 5 different states when it comes to the west coast, the main 3 I'll be covering in this post and their national parks are: California, Oregon and Washington.
Here are the 9 best national parks on the west coast:
Pinnacles National Park (California)
Yosemite National Park (California)
Kings Canyon National Park (California)
Death Valley National Park (California)
Joshua Tree National Park (California)
Channel Islands National Park (California)
Sequioa National Park (California)
Redwoods National and State Parks (California)
Olympic National Park (Washington)
Here is a map of all these west coast national parks: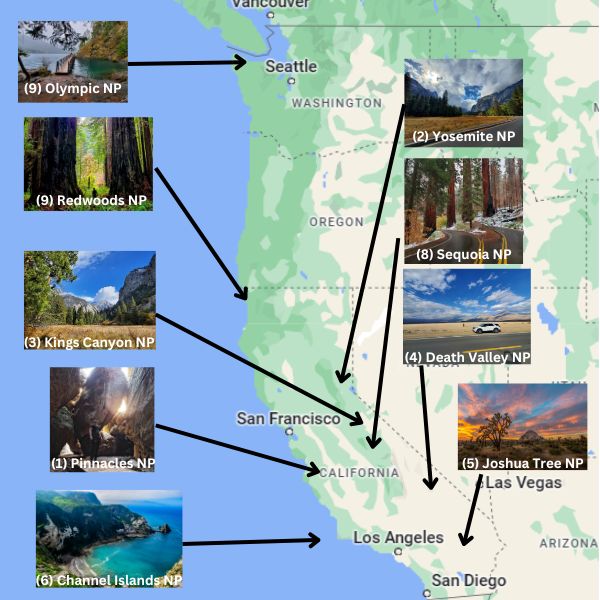 1) Pinnacles National Park: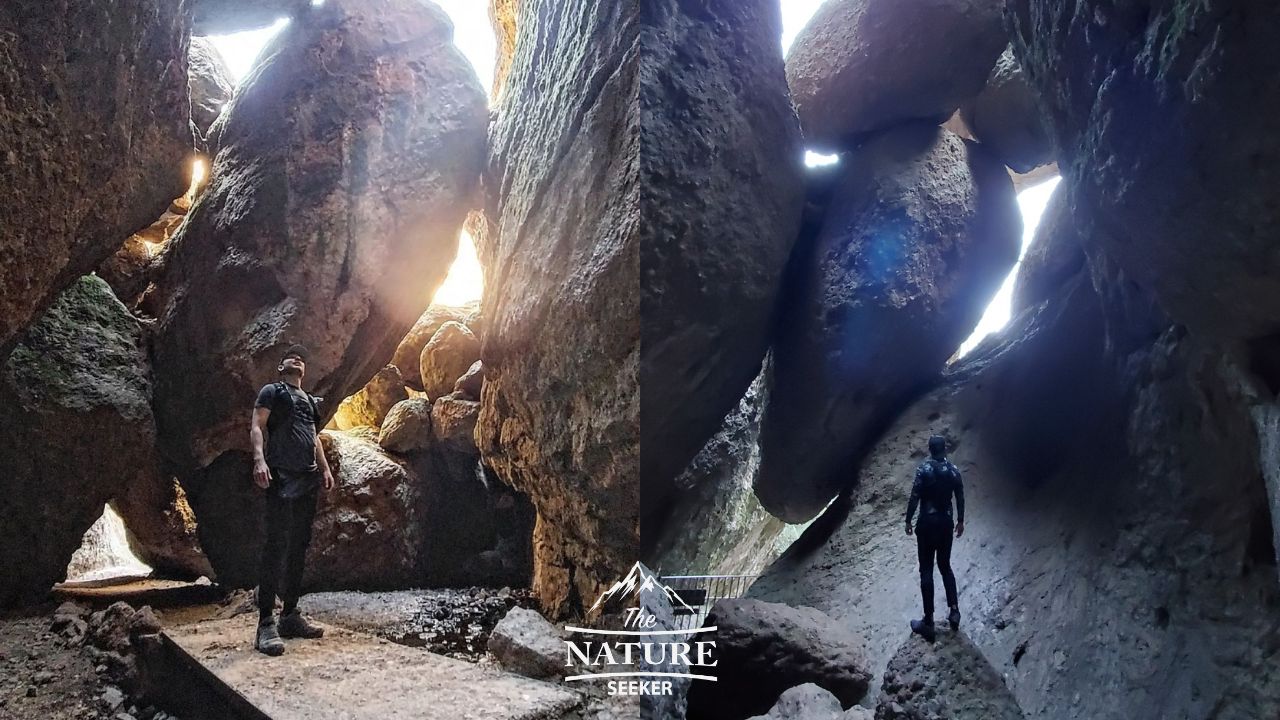 Details: 
Pinnacles National Park is pretty awesome for many reasons, some of which include the fact that it has great hiking trails that mix together different types of terrain (there's beautiful rivers, mountains, boulders, caves and much here). There are also 2 major caves in this park which I included photos of above from my visit there. They are called the Bear Gulch and Balconies Caves and you can even do a single trail that takes you through both of them. On top of that camping and rock climbing are very popular attractions in Pinnacles too.
Best things to do here:
There is a main 10 mile loop hike I recommend you do (details in the link above).
See the 2 caves I talked about (Balconies and Bear Gulch). You can also see them together on the same 10 mile trail.
2) Yosemite National Park: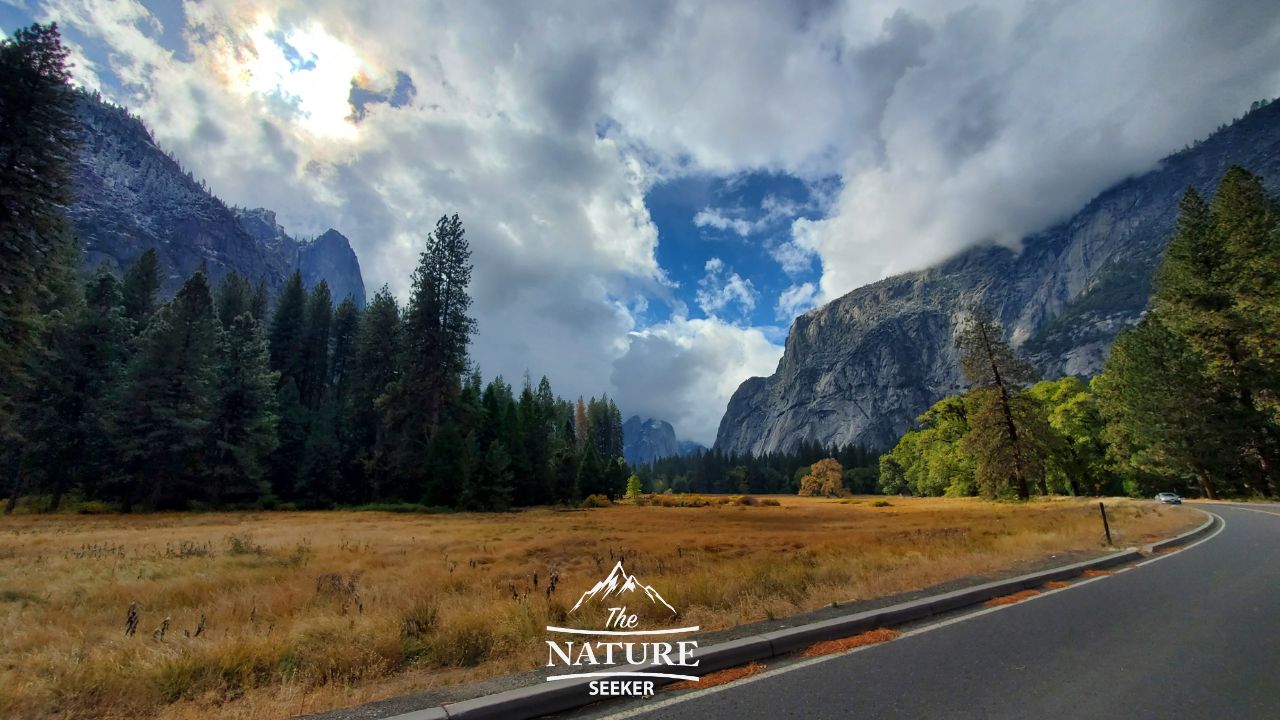 Description: 
I've been to Yosemite National Park a few times and it's one of my top 5 favorite parks in the whole US. There's several important things to know about it including that there are 3 main entrances (2 from the west and 1 from the east) and the eastern entrance (Tioga Road) is closed for many months during the winter and spring, so if you wish to get here during that time, come in from the west.
Another cool thing you may want to try doing is visiting this park in the winter to try and catch an event called Fire Fall where one of the main waterfalls in the park lights up during sunset. But above all else the main reason to visit Yosemite is the scenic drive and things to in what is known as Yosemite Valley which is basically the lowest elevation area of the park with the best views, hikes, waterfalls and more! One thing you may also want to consider is which closest airport to Yosemite National Park is worth visiting before you come here and I included a resource to help with that too.
Best things to do here:
Lower and Upper Yosemite trail are amazing.
Make sure to stop at Tunnel View (one of the best views of the park).
If you can get a permit, do the Half Dome hike.
The scenic drives in this park, especially in Yosemite Valley are a must do (it's one of the best scenic drives in North America)!
3) Kings Canyon National Park: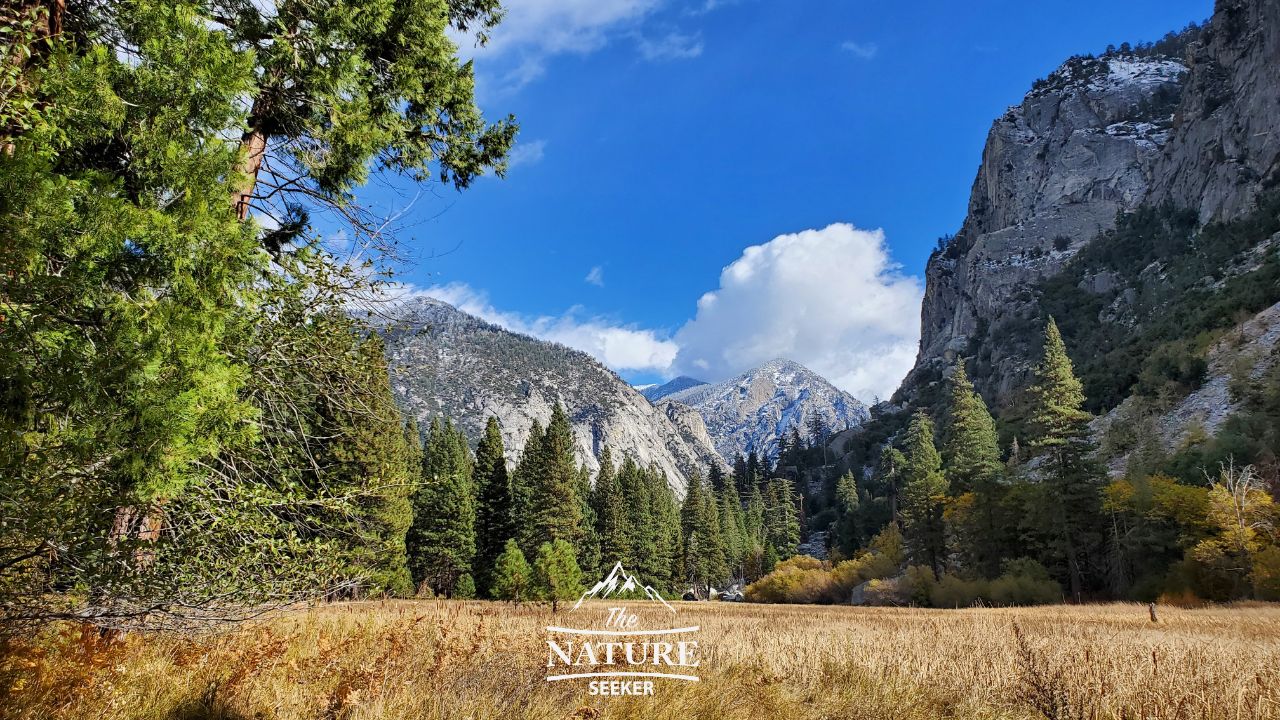 Description: 
Kings Canyon National Park is in the same mountain range as Yosemite (they are 2 hours apart). When I visited this place for one day in 2022, I was really impressed with how beautiful it is there, including how similar it looked to Yosemite in many places but aside from that, another major reason to come here is that it is way less crowded than most of the other west coast national parks on this list and that includes Yosemite. There's 1 scenic road here which gives you access to the best areas in the park, including some Sequioa Trees. Additionally a chunk of this park is actually connected to Sequoia National Park which you can also visit the same day you come to Kings Canyon (I personally did that).
Best things to do here:
Do the whole scenic drive (you can explore the park in one day).
See Zumwalt Meadow (the image above).
I included a post with my personal things to do in Kings Canyon National Park so you can get the best experience there.
4) Death Valley National Park: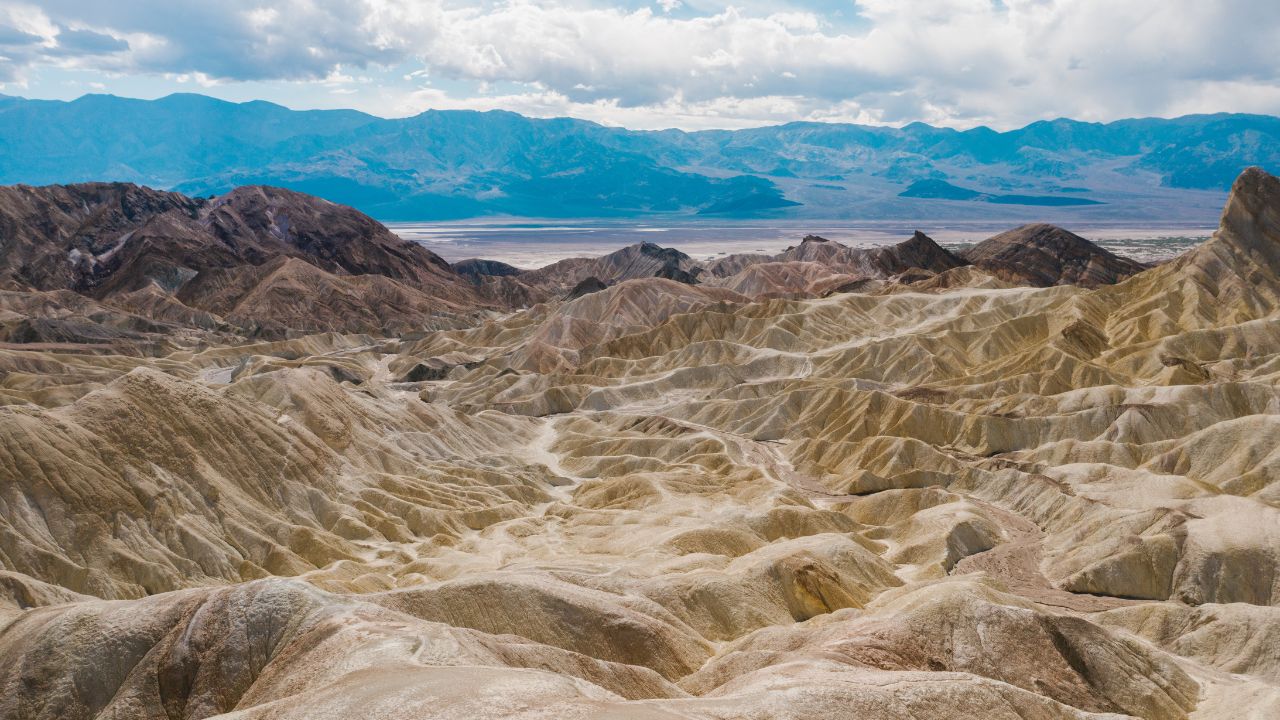 Details: 
Death Valley National Park has a lot of characteristics that none of the other parks on this list do. To start, it's where the hottest temperatures in the states are (don't come here when it's spring or summer). But besides that, it's one of the best places for nighttime photography, stargazing and scenic driving. 
The park itself is very remote and there are only 2 small towns you can stay at. Aside from that, most of your experiences here will involve doing a very long scenic drive with incredible elevation changes and overlooks along the way and there will also be a lot of hikes you can check out as well. This is also that famous park that has the moving rocks and it's known as Racetrack Playa.
Best things to do here:
Do the 190 scenic drive (it'll take you through most of the popular stops there).
Stargazing and sunsets are awesome in this park!
5) Joshua Tree National Park: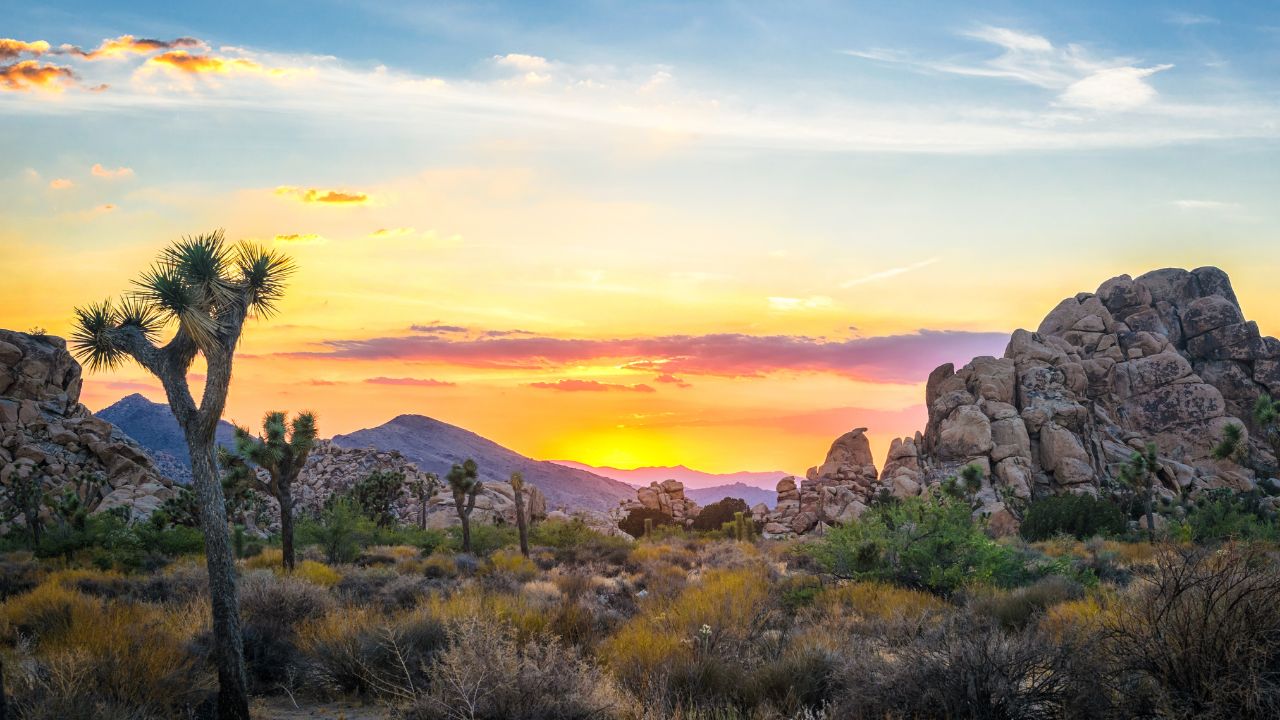 Details:
Joshua Tree National Park is in my opinion worth checking out more than Death Valley because there's more concentrated attractions to explore there, all close to the main road you drive through in this park. There's amazing boulder hopping hikes here, caves, and Joshua trees everywhere which are basically a type of palm tree. And adding to that, camping, rock climbing and incredible sunsets are also a popular attraction in this park. 
Best things to do here:
Try to do the secret Chasm of Doom hike (if you like caving).
Drive the main road in Joshua tree to see all the best sights, look for where most cars are parked and that's where you will normally find the most popular attractions.
6) Channel Islands National Park: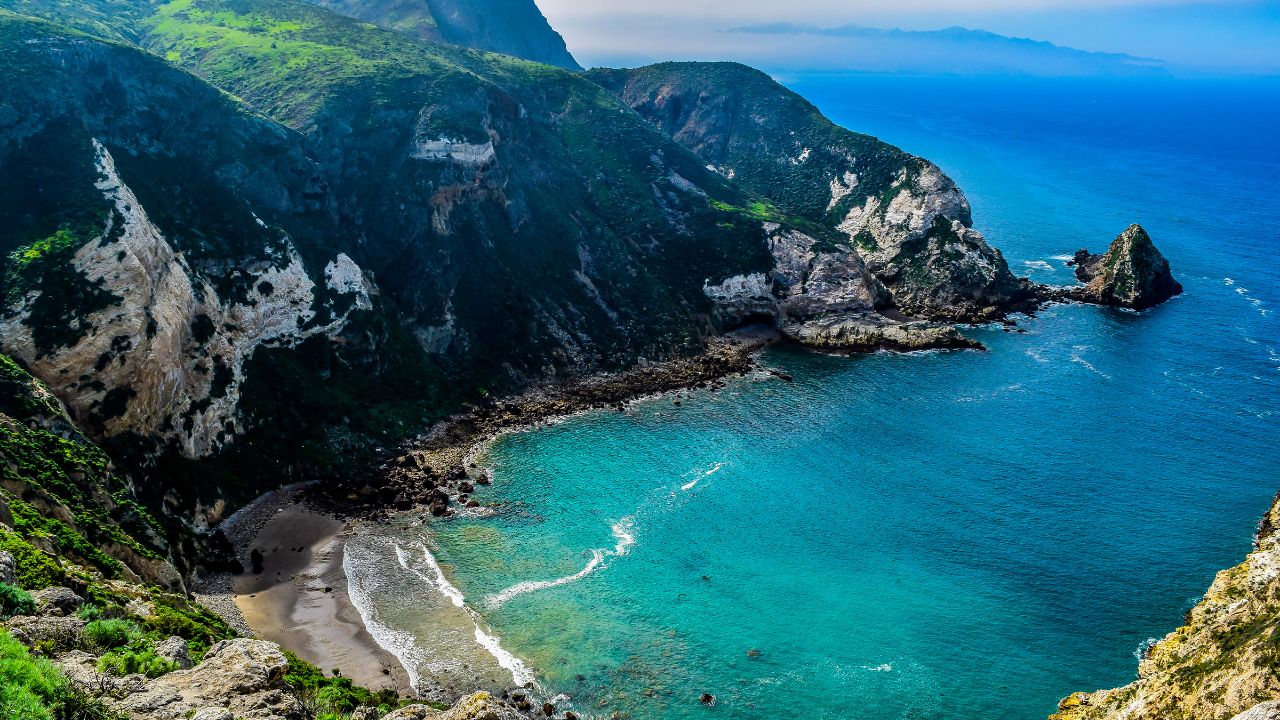 Details: 
Channel Islands National Park is one of the best places to visit in California, mainly because it is very remote, beautiful and it's also one of the least crowded parks you'll ever find. But on the flipside, if you want to come here, you'll need to reserve a boat ride (there's no road to this national park). It's very remote as it's off the coast of Los Angeles but once you get here, you will have amazing tropical places to explore, coves with many sea caves and days worth of exploration opportunities.
Best things to do here:
Hikes and camping are the top 2 attractions in Channel Islands.
Sea cave exploring on the coastal spots around the park.
The boat ride to this national park and back is also worth it!
7) Sequioa National Park: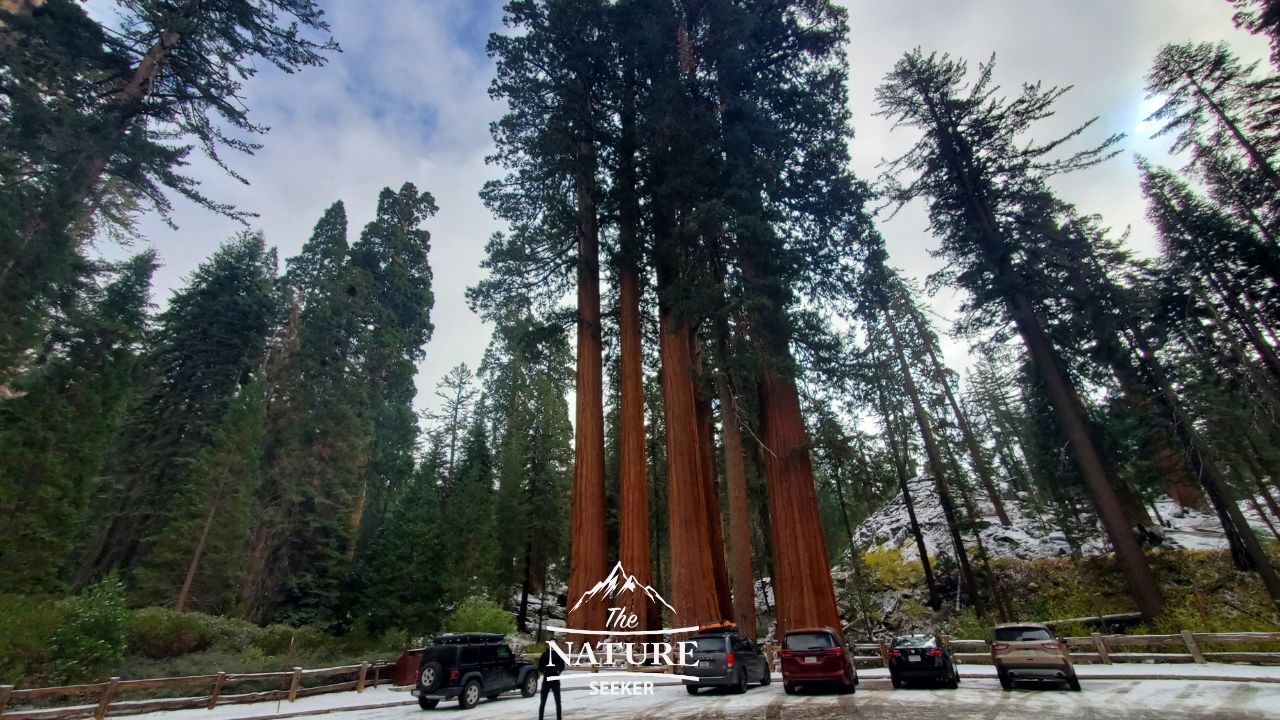 Details:
Some of the most beautiful and giganic trees in the world are in this park! As I said earlier, this park and Kings Canyon are actually connected, but you should absolutely take a half day if not more to see Sequioa National Park on it's own and you can easily do that by just taking the main road through that park which is known as Generals Highway. 
One more thing I want to note after having been here too is that the scenery is divided into 2 parts here and what I mean is this: The northern section of Sequoia National Park has more of the giant trees and wilderness areas to explore, while the southern end has more tropical and beautiful mountain views to check out. 
Best things to do here:
The Generals Highway (main road) is a must drive (do the whole thing!).
Tunnel Log is also a must do where you drive through the tree.
There are numerous great hikes in the park too. 
I could say more, but all of the details of the things to do in Sequioa National Park are in that article I just linked. It'll show you where to find and do the best activities. Just remember, you can also see a chunk of Kings Canyon National Park the same day you see Sequioa National Park.
8) Redwoods National and State Parks: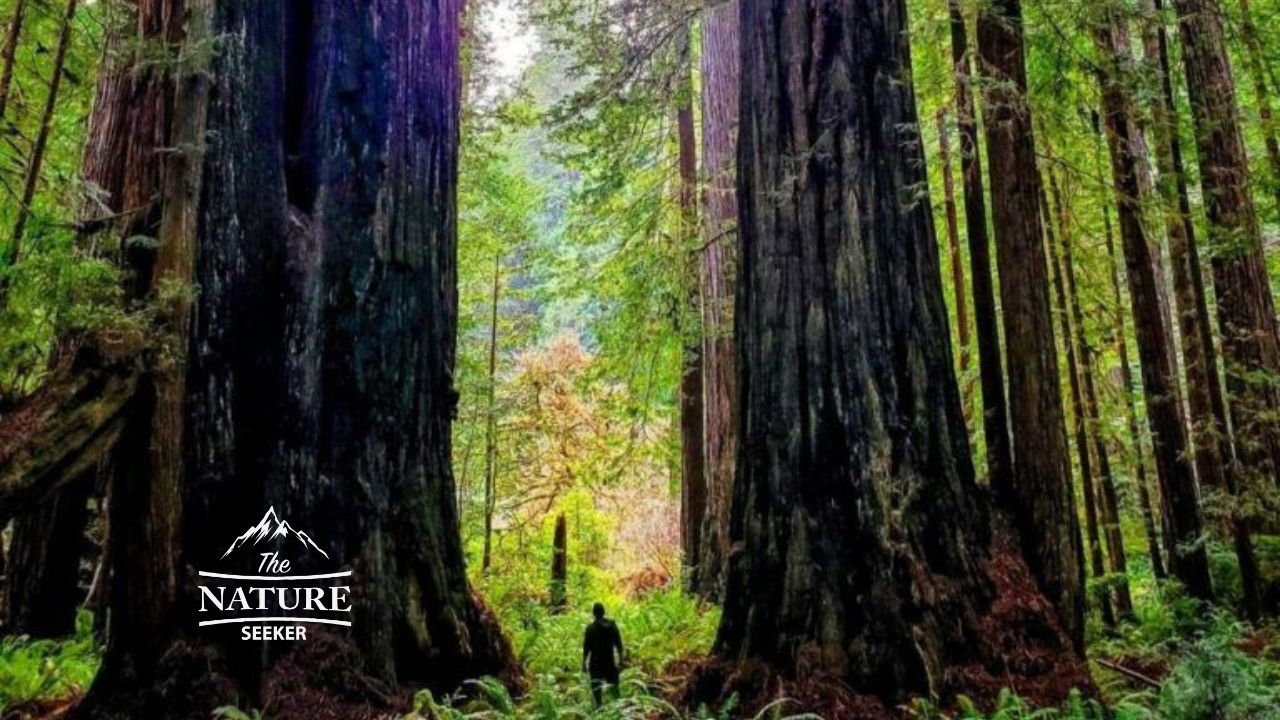 Details:
The Redwoods National Park has more beautiful and giant trees for you to see, but they are not the same as the Sequioas from above (see my post on Redwood vs Sequioa). I've been in this park at least 4 times and for me the standout reasons to come here are how peaceful it normally is and how awesome the hikes are too and this is year round (there's also a lot of elk here).
I also want to note that Redwoods National Park is one of many places to see Redwoods in California, and I do also recommend you take a look at that link because those other spots are just as scenic, but might be located closer to a major city which would make it easier for you to see them (Muir Woods for example has Redwoods and it's very close to San Francisco). The Redwoods National Park is moreso in a remote area of the California Coast and the closest major town to it is Brookings which is actually in Oregon but it's an amazing national park on the west coast to see nonetheless.
Best things to do here:
Any of the hikes in this national park are unforgettable.
There are at least 2 drive through Redwood trees to check out.
The scenic drive through the Redwood area here which is parralel to the 101 road is a must do as well!
9) Olympic National Park: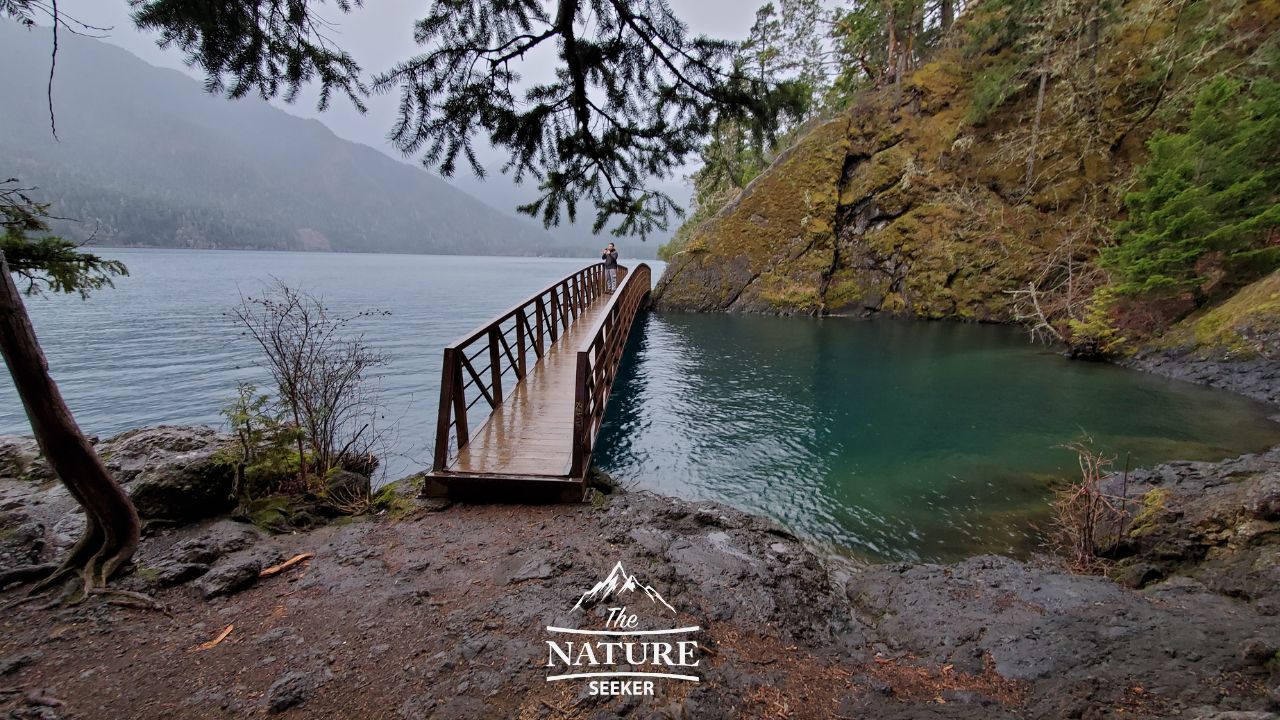 Details: 
I don't think there's any national park in the west coast that's as large or has as many things to do as Olympic National Park. There's at least 3 official entrances to it. The western end is better to see the Olympic Peninsula and places like Hall of Mosses (a very scenic, easy and popular trail). The northern end is better for scenic drives to the top of some of the biggest mountains in the park and the eastern entrance gives you access to many waterfall hikes and more great views of the park.
My personal recommendation is to explore this park from all the entrances if you can (basically drive around it and there are towns in every part of the park where you can stop at too). But if you have to choose one spot to explore the best spots in Olympic National Park, the northern end right by Port Angeles is where I'd recommend you go as there is a scenic drive there called Hurricane Ridge which takes you to the top parts of the park with amazing views and hikes.
Best things to do here:
The Sol Duc Falls trail is one of the most iconic spots in the whole park (there's wild salmon there to see).
You can also see my list of the best hikes in Olympic National Park for more options.
Lake Crescent is one of my personal favorite spots (check out Devils Punchbowl trail there).
Again, I highly recommend driving up to Hurricane Ridge (northern side of the park). It's very family friendly and takes you to great overlooks and hikes at the top of the park.
More questions about national parks on the west coast:
What is the best time of year to visit west coast national parks?
Generally speaking, the best time to visit any west coast national park is after June through September as most of them are open.
How many national parks are on the west coast?
There's technically over 20 official national parks in the west coast, but more if you include national monuments, preserves and more.
I recommend checking out my list of the best national parks on the east coast as there's also many different ones to see and they are completely different from the list here. There's also way more continental options so they're easier to access than some of the options on this west coast list!
I hope this list of the best west coast national parks is helpful for you to plan a trip to one or more of these amazing places and if there's any questions about which ones to visit or how to plan a specific road trip in one of these west coast states, let me know!