Fort Lee Historic Park is a place I've been to several times and in this post would like to share 5 awesome activities you can explore if you go there, even if it's all in just one day (which is totally possible).
Whether you live across the Hudson River in NYC and want to see awesome nature sports nearby, or someone in New Jersey looking for cool nature spots, Fort Lee Historic Park really has a lot to offer if you know where and what to look for. By the way, here's a list of other nature spots near NYC to explore too.
In fact, the 5 activities I will be sharing in a moment actually have to be compounded in general things to do because individually, there's tons you can do there.
Here are the 5 things to do in Fort Lee Historic Park (in just one day):
Start with the scenic Henry Hudson drive.
Enjoy kayaking the Hudson River.
Do one or more of the hiking trails in Fort Lee Historic Park.
Enjoy picnicking in this park (several areas available).
Enjoy swimming in the Hudson around this park.
This park offers access to all of these awesome activities (and so many more) which will all make for a very fun filled day here (or return trips like I have done).
But let me explain more about each activity to help you more specifically get the most out of your time here:
1) Do the Henry Hudson scenic drive: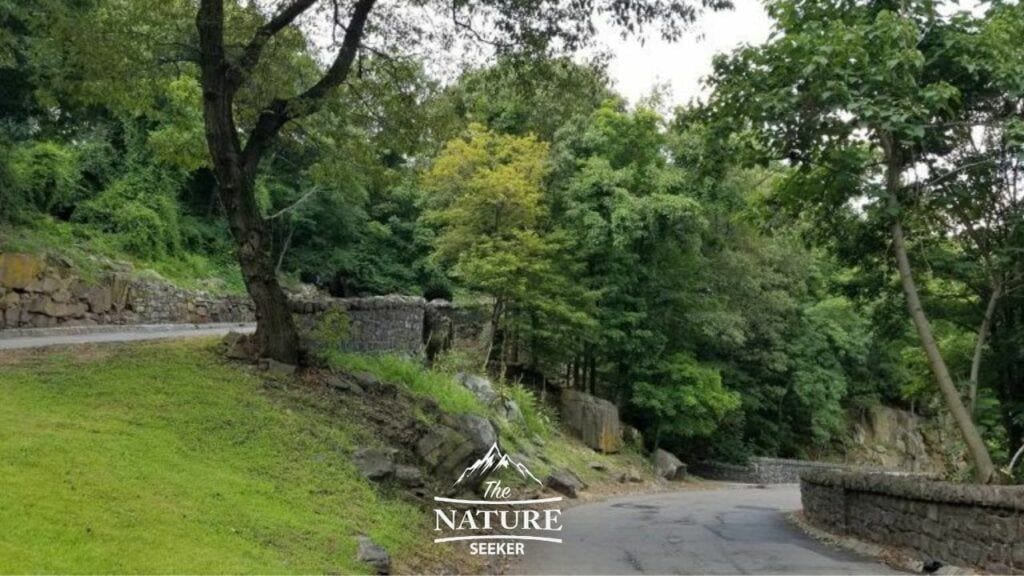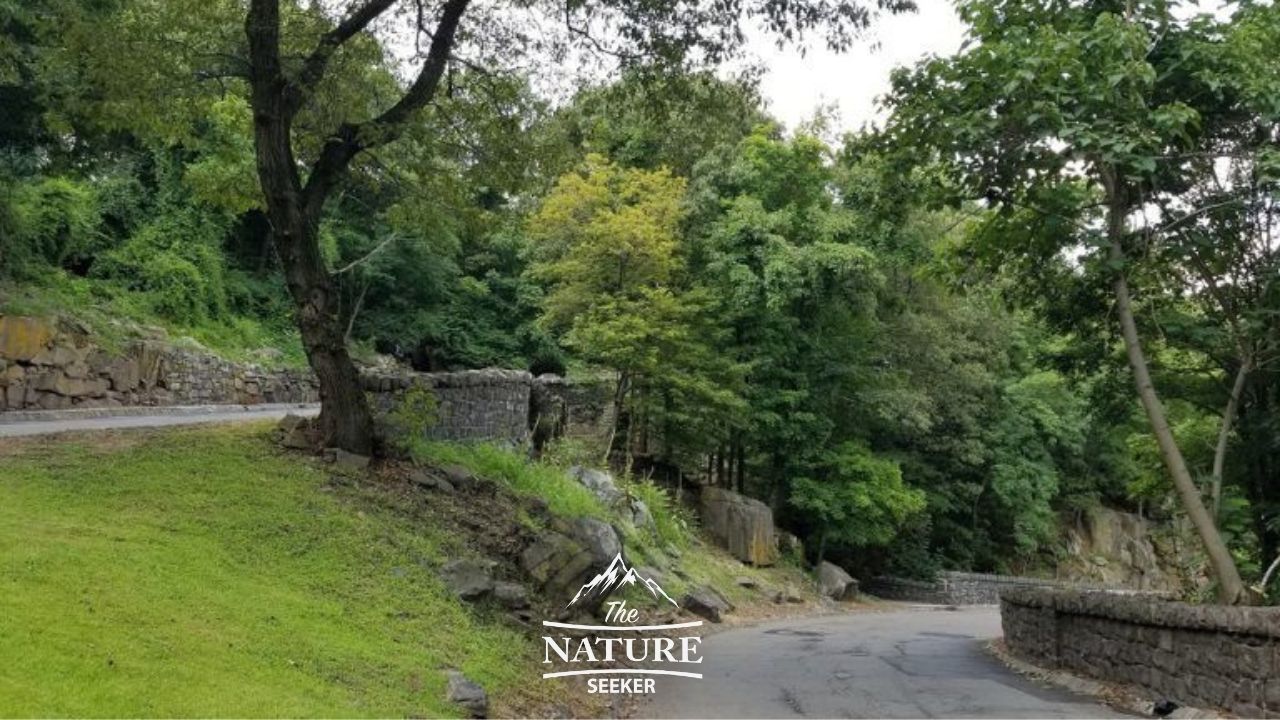 Fort Lee Historic Park has a main scenic road known as the Henry Hudson Drive. It begins close to the George Washington Bridge and spans for about 7 or so miles.
This road can be explored via:
Biking.
Walking/jogging.
Car.
I've driven my car through this road and have also biked on it as well. It's very beautiful and any area of the Fort Lee History Park that you wish to access can be done so through this main road.
Several access (and exit) points are available throughout this drive in which you can exit it and head over to the Palisades Parkway drive which runs parallel to it.
By the way, Palisades Parkway is itself an amazing scenic drive and while it's not in New York, I do classify it as one of the best scenic drives in New York State.
But as you do this drive (bike or walk), you will also have access to the other activities on this list, and you'll be able to see beautiful areas, including waterfalls along the road (Green Brook waterfall is one of them).
If time is really short for you and you can't do the other activities on this list, at least take the scenic drive once. It'll only take about 20-30 minutes if you go slow, but it'll be worth it.
2) Kayak on the Hudson River from Fort Lee Historic Park:
There are at least 2 marinas available along the park which have kayak rentals you can go to. Additionally, other water sports are available and kayaking on the Hudson river with the beautiful view of the For Lee History Park mountains to one side and New York City to the other is something to truly enjoy and take your time with!
If you have your own kayak, I believe there are other access points to use them on in the park too.
3) Hike one or more trails at Fort Lee History Park: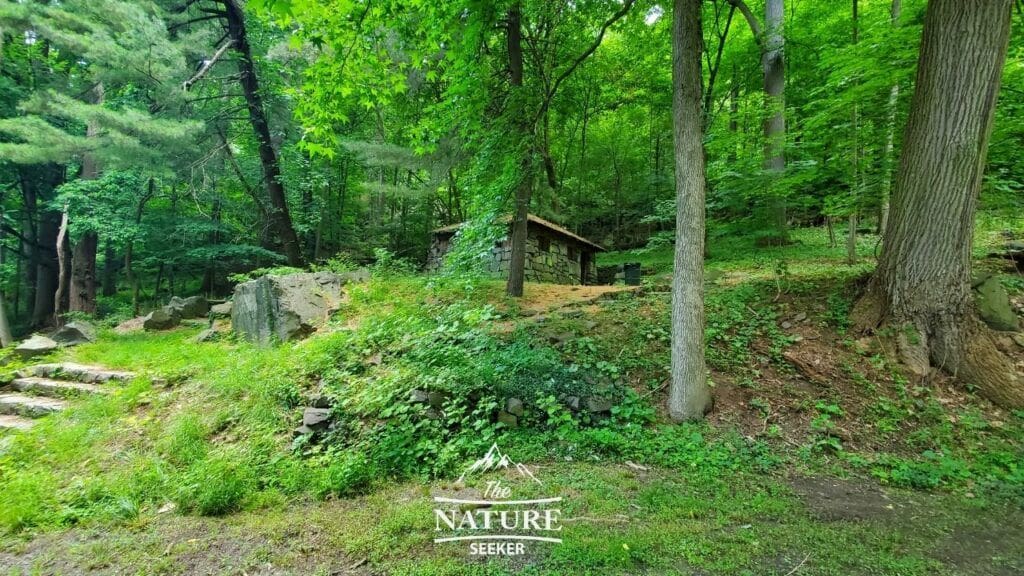 There are several available, whether it be steps carved into the rocks throughout the park or more natural trails that span from the cliffs to the shores of the Hudson River Valley. Here is a small list of the most popular hikes available there:
Here's a fun one I recently did: The Giant Stairs Loop Hike.
It's a really cool 4.5 mile hike. Learn more about the Giant Stairs Palisade hike here.
4) Enjoy picnicking throughout the park: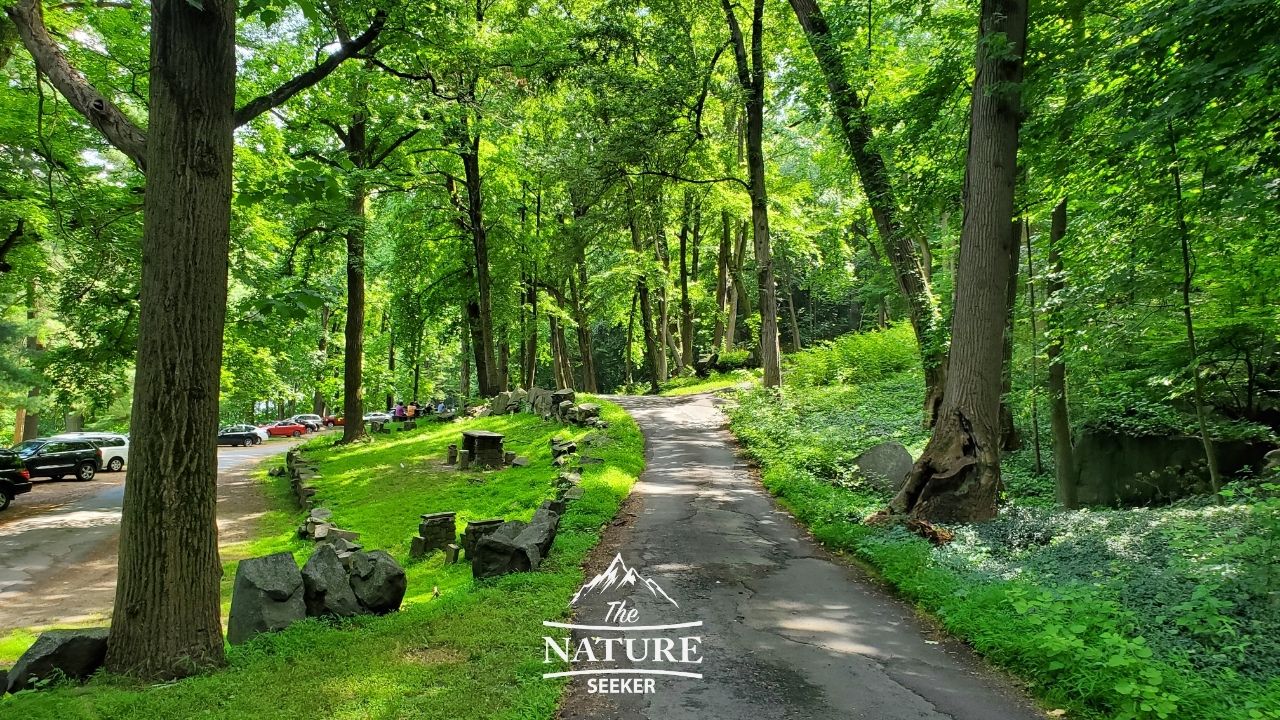 Most of the popular picnic spots are near or at the marinas by the shore and if you like crowds, you can go there for that. It'll give you a good view of the Hudson River, but there a few picnic spots off the Henry Hudson drive you'll see (you can't miss them) that also have picnic spots and I included an image to one of those areas I personally thought was very cool.
It didn't have as many cars or people there so if you enjoy silence, you have more chances of getting that in those parts of Fort Lee Historic Park.
5) Swim in the Hudson River at this park:
There are some designated areas in which you can do this and as long as you stay away from the currents of the river, you should be ok, so basically stick closer to shore. There's people who find nice little spots near the shore, set up a BBQ there and do some swimming while they're enjoying their day there.
There are beaches in this park such as where it may be possible to swim at:
Bloomer Beach.
Undercliff Beach.
Canoe Beach.
Other things to do at Fort Lee Historic Park: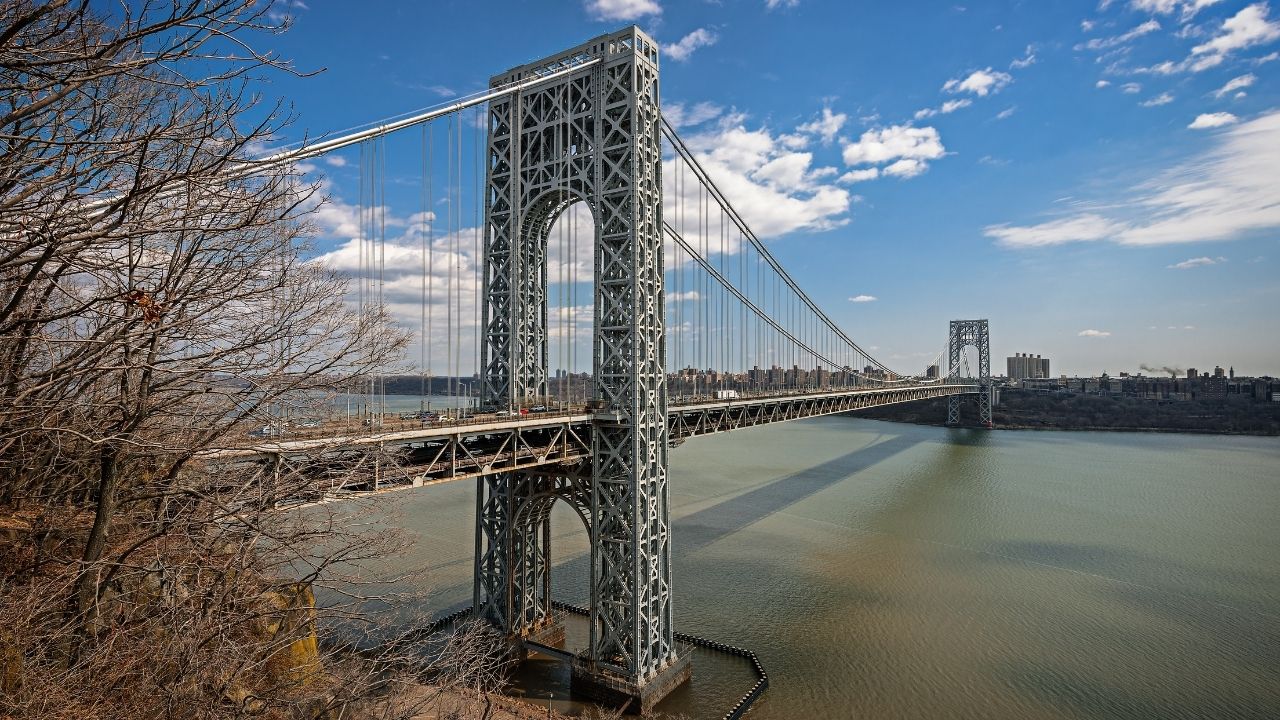 Aside from these 5 basic but very fun activities at Fort Lee Historic Park, you can also explore the scenic lookouts that are basically on top of Fort Lee Historic Park which are accessible either by going through the scenic drive and exiting at one of the places throughout it, or going through Palisades Parkway and exiting at one or more of the official scenic lookout spots.
Outdoor gear recommendations for exploring Fort Lee Historic Park:
Other awesome parks near Fort Lee Historic Park to explore:
1) Bear Mountain State Park (30 minutes away). You would have to continue heading on the Palisades Parkway all the way to the end of the drive to reach it.
2) Harriman State Park (40 minutes away). Bear Mountain and Harriman State Park are literally seen together on the map and it also has nice places to see.
3) Hudson Highlands State Park (1 hour away). Just heading north on Palisades Parkway and then past it will take you here and that park has a lot of cool hikes and scenery to explore, the most popular one being the Breakneck Ridge hike.
4) Storm King State Park (1 hour away). I have yet to have seen this park but it's close to Hudson Highlands State Park.
5) Tallman Mountain State Park (1 hour away). It's across Hudson Highlands State Park (I have yet to go to this park).
6) Lake Minnewaska State Park (1-2 hours north too).
Either way, besides there being a lot to do in Fort Lee Historic Park for a fun filled day, what you'll quickly learn is how full of adventures the Hudson Valley is once you start heading north and you can consider Fort Lee's Historic Part to be an appetizer for that.