7 Exotic Places in Florida to Visit That Are Unreal
One of the missions I have on this website and in life is to discover the most unreal places across the US and anywhere I travel and when it comes to exotic places in Florida, this state has a lot of those areas too.
When you think of Florida and nature, there's a 99% chance that you'll probably think of beautiful beaches and sunsets, but this article isn't focused on that stuff (since it's everywhere in this state). What this post focuses on is actual exotic places (none beaches) in Florida that you would have a hard time believing are real and if someone showed you the pictures I'm about to and guess where it is, Florida would be last on your list of guesses! So let's see what these places actually are:
The 7 most exotic places in Florida to visit:
The Canyons Zip Line and Adventure Park
Devils Den Prehistoric Spring
Madison Blue Springs State Park
Weedon Island Preserve kayak adventures
Manatee Springs State Park
Dry Tortugas National Park
Kelly Park
I'm going to show you exactly where to find each spot and what to expect in each area when you go, because sight seeing these spots is the least of what's available here to explore. But even for sightseeing, it's more than enough to shock you at how beautiful it is!
Canyons Zip Line and Adventure Park: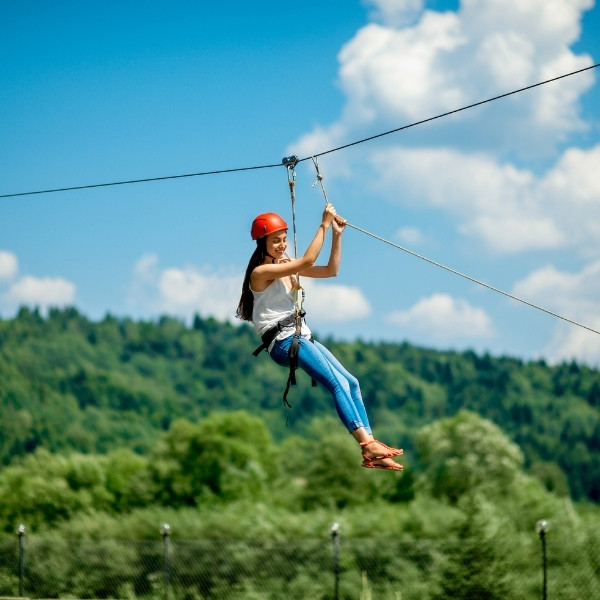 This spot is a perfect example of what I mean when I say you can't believe this is in Florida (that was the case for me when I first found it), but it is. Basically this park really defines it's name. It has canyons (highly uncommon for Florida), amazing hiking trails with awesome, exotic bridges to cross, kayak adventures, a zip line adventure and tours and way more to make it a very memorable trip. Whatever type of outdoor fun you enjoy, there's a good chance that this specific park has more than enough activities to cover you in that regard (I'd be surprised if it didn't).
Location: Canyons Zip Line and Adventure Park (Ocala)
Devils Den Prehistoric Spring: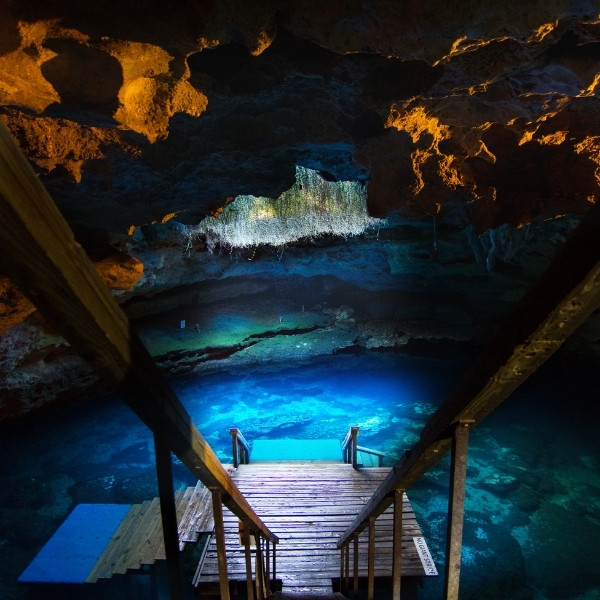 The photos from this area are very iconic and popular, yet most people have no idea where it's actually from and now that you're reading this article, you know it's in Florida. This is a famous spring and cave where you can go sightseeing.
From my understanding, you can't go into the water unless you do a tour or scuba diving which is another cool thing you can do here. But basically this is one of the most famous areas in all of Florida if you're looking for truly exotic places to explore and it doesn't take a lot of description to see why. Just show people this picture, offer them an opportunity to visit this place and you'll likely get a definite yes!
Location: Devils Den Prehistoric Spring (Williston Florida) 
Madison Blue Springs State Park: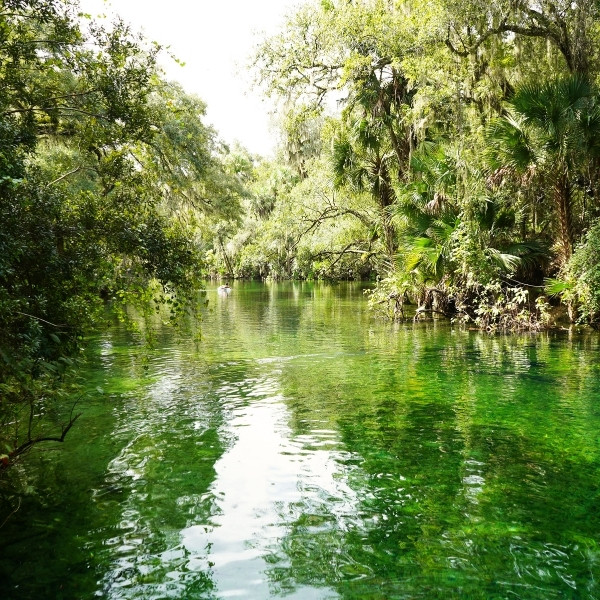 When I inevitably do a list of the best state parks in Florida, without a doubt Madison Blue Springs will be on it. Until I started exploring the state more, I had no clue it had so many springs and Blue Spring is one of the most famous. Besides being an actual spring area, this place has very scenic and simple hiking trails and you can swim in some of the Springs in the area. On top of that, the area is just stunning to enjoy looking at as you can probably tell already!
Location: Madison Blue Springs State Park (Near the town of Live Oak FL)
Weedon Island Preserve: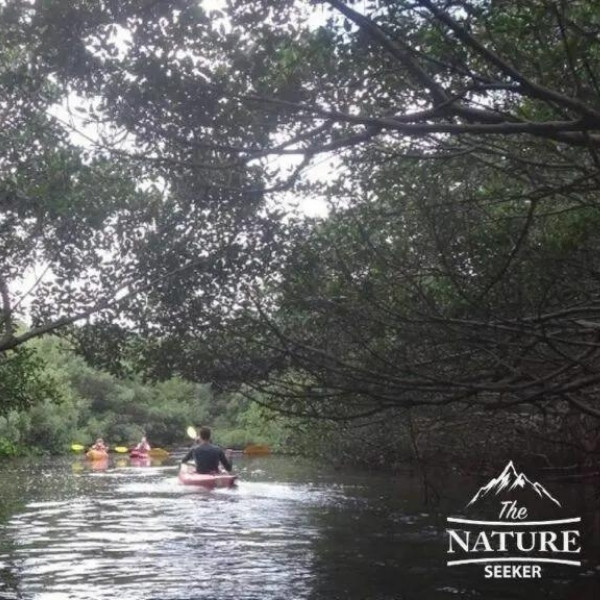 A few years ago I visited the incredible Weedon Island Preserve and explored it via a kayak adventure with 2 friends. This area is amazing for numerous reasons, and that includes:
Weedon Island itself is stunning
You're able to kayak in beautiful clear water
You can hike and kayak across mangrove areas and forests
The area is a wildlife nursery
There is a 5 hour window given for the kayak you rent so you have a lot of time to enjoy and explore the area
There are also boardwalk areas to walk along to enjoy nice scenery
This was one of the first amazing none beach areas I got to explore in Florida and I never forgot how amazing it was (and I do plan to go back). In my opinion if there is ever a list of the best places to kayak in Florida, this area deserves to be on it.
Location: Weedon Island Preserve (Near St. Petersburg Florida)
Manatee Springs State Park:
Take the most beautiful idea of clear blue water you can imagine, then add manatees to the mix and you have a clear description of the awesome attraction available at Manatee Springs State Park. You are able to swim, kayak, snorkle and scuba dive in this area with amazing colored water (natural spring) and also encounter manatees in the wild. This is something I've personally been wanting to explore on my end but you need to try it if you enjoy this sort of stuff.
Location: Manatee Springs State Park (Near the town of Chiefland)
Dry Tortugas National Park: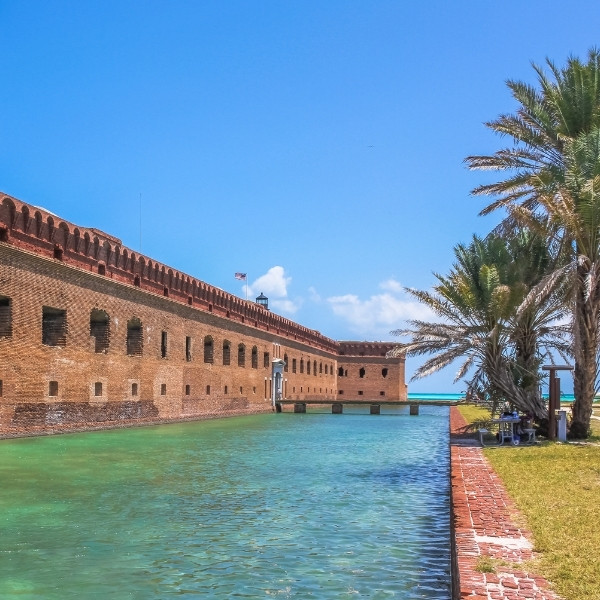 This national park is technically a beach location so it kind of "violates" the rules of this post, but the historic element of it, plus the scenery and how to get to it, all mixed into one is why I needed to add this amazing place to the list.
First of all to get to this national park (which is a famous fort), you need to take a boat ride there.
Then when you do reach it, you can swim around the area, explore the actual fort (it's a museum) and really get a nice mix of amazing views, historical spots checked off your list and get great views in general when the sun sets in the area and in general all across it.
Location: Dry Tortugas National Park. It is only accessible by boat from Key West Florida but there are plenty of tours and trips you can take on your own here as well. 
Kelly Park:
Kelly Park, the final place on this list is a good mix of the kind of stuff you see in Madison Blue Springs and Manatee Springs State Park (but without the manatees). This park is very scenic, has a lot to explore which also includes hiking trails and a nice lazy river swim across the area.
Depending on what you love to do when traveling to these places (passive or active adventures), this park has all of that, and once again with the awesome scenic views and beautiful springs, it's well worth going to.
Location: Kelly Park (Near Orange County, Florida). The water in this picture isn't that clear to show off how amazing this area is but trust me, the springs here are awesome and stunning (very clear blue/green water to swim and kayak on).
More quick questions about exotic places in Florida:
What is the prettiest spot in Florida?
There are tons of pretty spots to see in Florida but some of the top choices are the natural springs across the state and places like Clearwater, St. Petersburg.
What is the best kept secret in Florida?
In my opinion the best kept secret in Florida is that there's way to see than just beaches. For example, there are amazing natural springs all over the state where the scenery is jaw dropping.
This list of exotic places to see in Florida will be expanding but if you have any suggestions to add to it, please leave them below!