While it's hard to find good places to see Redwoods in Oregon (as opposed to California which has tons of them), there's still spots across the state which have them and in this post I'll cover 5 specific areas where you'll find these trees.
This is actually a big of a tricky thing because if you open up a map and look up Redwoods in Oregon, you will find a lot of places with that name there, but most of them aren't even areas with the giant trees, they are actually just businesses or campgrounds that have no relation to the giant trees.
But I've already looked all of this up and the best areas to see Redwood trees in Oregon is in the south western end of the state (closer to the coast) and there also some near the Portland area as well, but let's get into the specifics of these spots now:
The 5 best places to see Redwood trees in Oregon:
Redwood Nature Trail.
Oregon Redwoods Trail.
Redwoods Observation Deck.
Big Redwood Tree in Portland.
Massive Redwood in Portland too.
As you can see there aren't a lot of them but the good news is that this list will not only help you find them, but I'll also show you more things near all these areas to see as well to make your trips here expand beyond just seeing the giant trees.
1) Redwood Nature Trail (the closest coastal Oregon Redwoods you'll find):
Location:
20-30 minutes northeast of Brookings Oregon.
Details:
You'll find a lot of Redwood trees in this place. It's basically it's a short 1 mile trail that takes you through many of these trees and while on it you will also see numerous waterfalls, bridges and overall it'll be a very scenic experience. The trailhead area is pretty small though for cars meaning you may often see it full I would recommend coming here early.
Best things to see nearby:
There is a beautiful park called Alfred A. Loeb State Park to check out (5 minutes away).
Brooking, near the Oregon Coast is a pretty nice town too.
There is also the Samuel H. Boardman Scenic Corridor to explore on the 101 road (coastal drive with beautiful areas to stop at).
2) Oregon Redwoods Trail: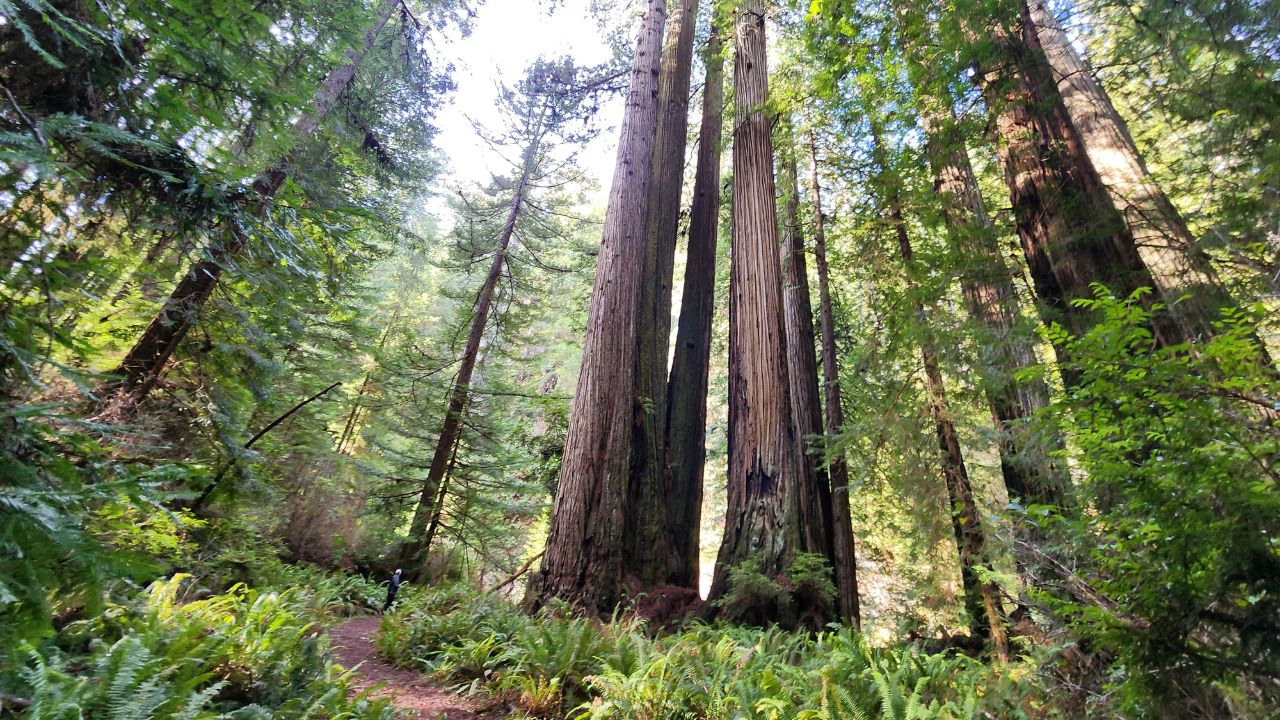 Location:
Also about 10-15 minutes from Brookings Oregon, not far from the California Coast.
Details:
This is probably the best place to see Redwoods in Oregon as a whole. One of the reasons why is because it's not far from the Redwoods National and State Park region so the trees there carry over to this region too. There is a main hike here that only under 1 mile but it is also much more remote than most of the other spots on this list. There will be a gravel/dirt road required to drive here but you should be ok in most vehicles (although AWD's are the best for this).
Best things to see nearby:
You can also see the same town of Brookings.
Harris Beach State Park is also close to this spot.
You can also see the Redwoods National Park 45 minutes south of it (one of the best places to see Redwoods in California).
There's also several lighthouses on the Oregon coast to see here.
3) Redwoods Observation Deck: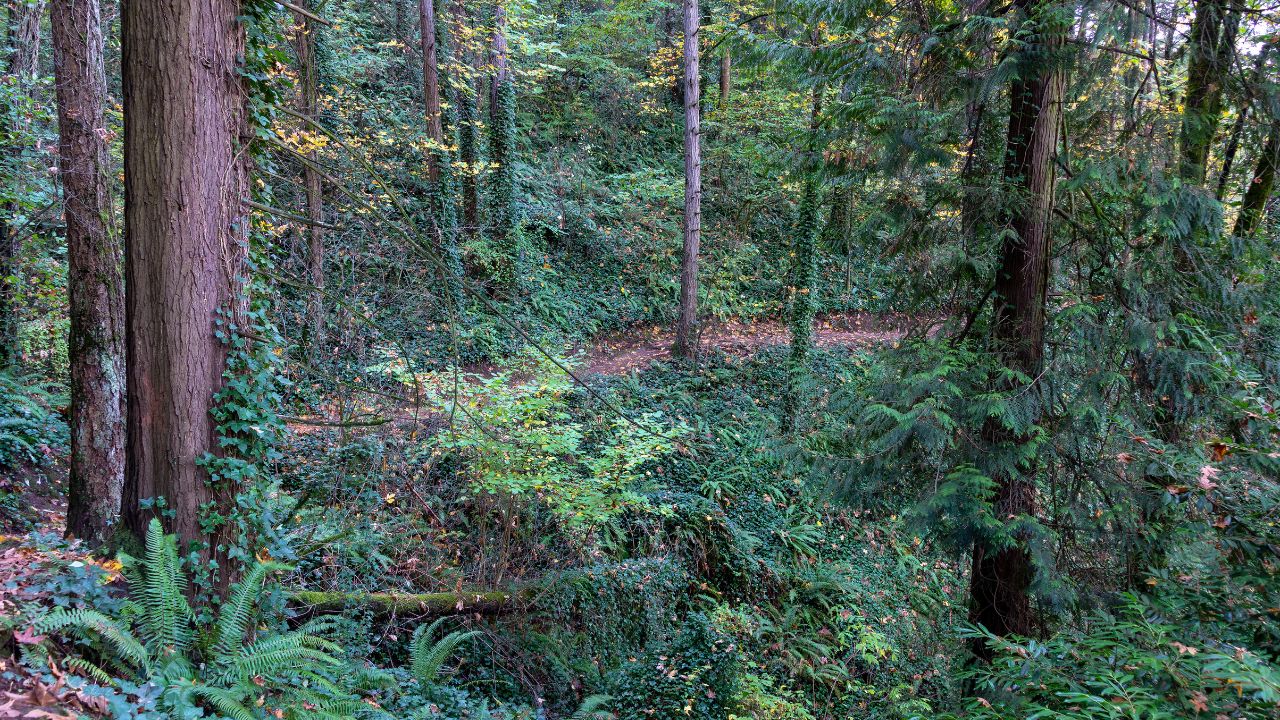 Location:
Washington Park in Portland.
Details:
This is a very popular location in Portland Oregon for weddings and just sightseeing as a whole. The giant trees here aren't as big or plentiful as the 2 spots I mentioned above, but if you're already in Portland, this is where you'll see the biggest compilation of these trees in the city without having to drive far.
Best things to see nearby:
Checking out Washington Park overall (there's great hikes here).
Checking out the Upper Oregon Coast (Astoria).
4) Big Redwood Tree: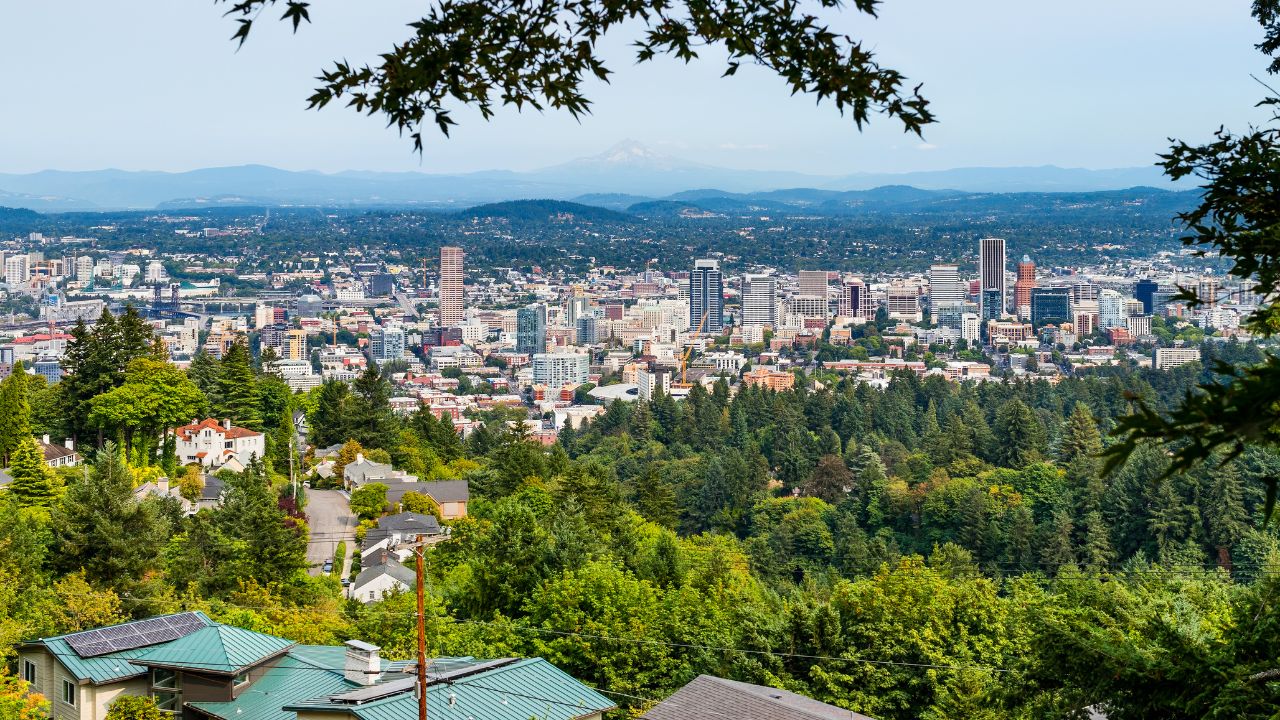 Location:
Literally in the middle of Portland Oregon.
Details:
This is a single giant Redwood tree you'll see on a street in the city and it's located on private property, but you can still see it pretty close up. It's also easy spot because there are no higher trees nearby so you can probably see it from very far.
Best things to see nearby:
The same Observation Deck (in Washington Park) is very close to this spot.
You can see the famous Portland Botanical Garden too.
Columbia River Gorge isn't far from here either (I highly recommend visiting it too).
5) Massive Redwood (it's a single tree as well):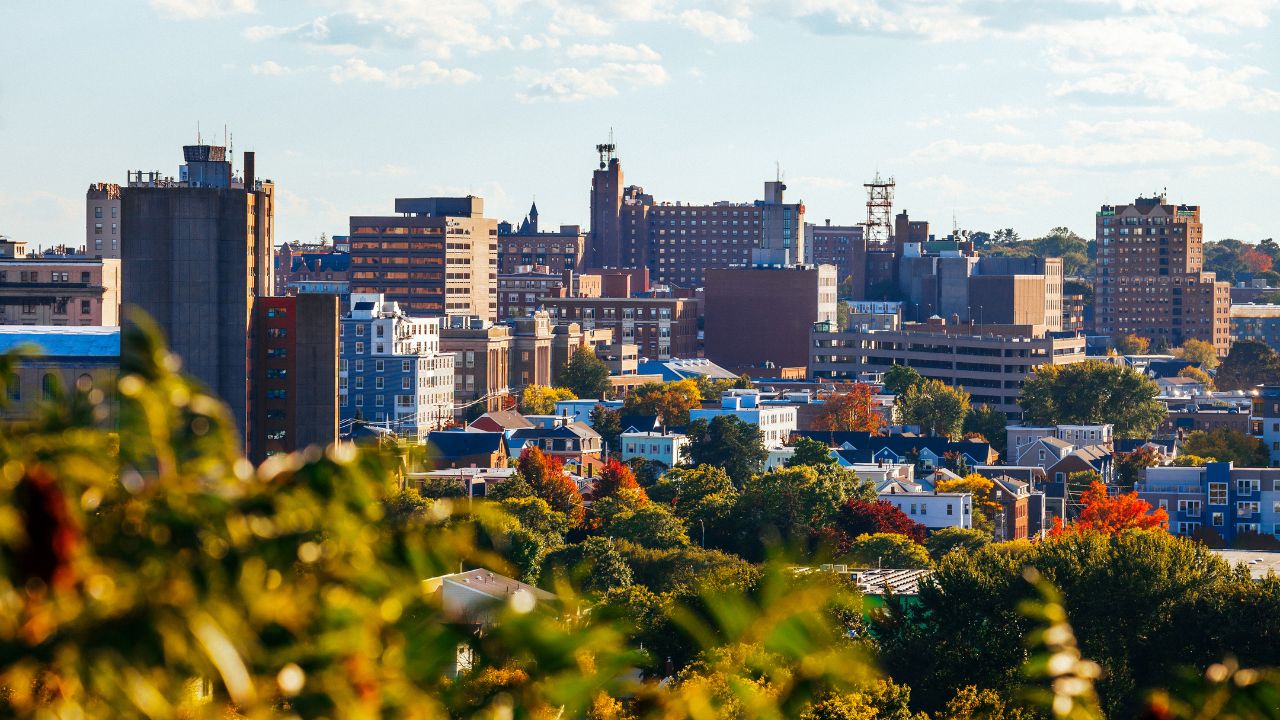 Location:
Also in Portland.
Details:
This is the "last" single Redwood you will find in Portland and by last I mean the last one on this list. Fortunately if you are planning to see the previous tree from before, you'll find this one only 2-3 blocks away. It's also on the sidewalk so you can get closer to it.
Best things to see nearby:
All the same spots near the Big Redwood tree from earlier are just as close to this one too!
More questions about Oregon Redwoods:
Where can I see Redwood trees in Oregon?
The two best places are the Oregon Nature Trail and the Redwood Nature Trail, both of which are located in the south eastern area of the state.
What part of Oregon has the Redwood forest?
The Oregon Nature Trail has a large Redwood Forest you can hike around.
Are Sequoias or Redwoods in Oregon?
You can find a few Redwood places in Oregon, but there are no Sequoia trees there.
I highly recommend the following for more similar topics:
Redwood vs Sequoia (great comparison of spots where you can see both trees and how they compare to each other).
See my things to do in Sequioa National Park post as well (these are not the same types of giant trees, but are just as beautiful).
Since 2 of the spots above are close to the coast, see my Oregon Coast post for the best spots to see there too!
There is an additional place I didn't add above and that's the Redwood Highway in Oregon. It's one of the best Oregon scenic drives and has more Redwood trees to see throughout that drive.
Overall if you really want to see the most amount of Redwood trees, then California is where I'd recommend you go, specifically Northern California which has countless places, trails, scenic drives and more with them!