The REI Co Op Stormhenge 850 Down Jacket was the first thing I ever tried wearing from an REI store and to this day, I still wear and use it, and not just on hikes and nature travels, but also in everyday life. In this review, what I'm going to cover is why this jacket is truly amazing and why I highly recommend it, especially since it's available for much less now than it was when I purchased it.
Basic information on the REI Co Op Stormhenge 850 Down Jacket: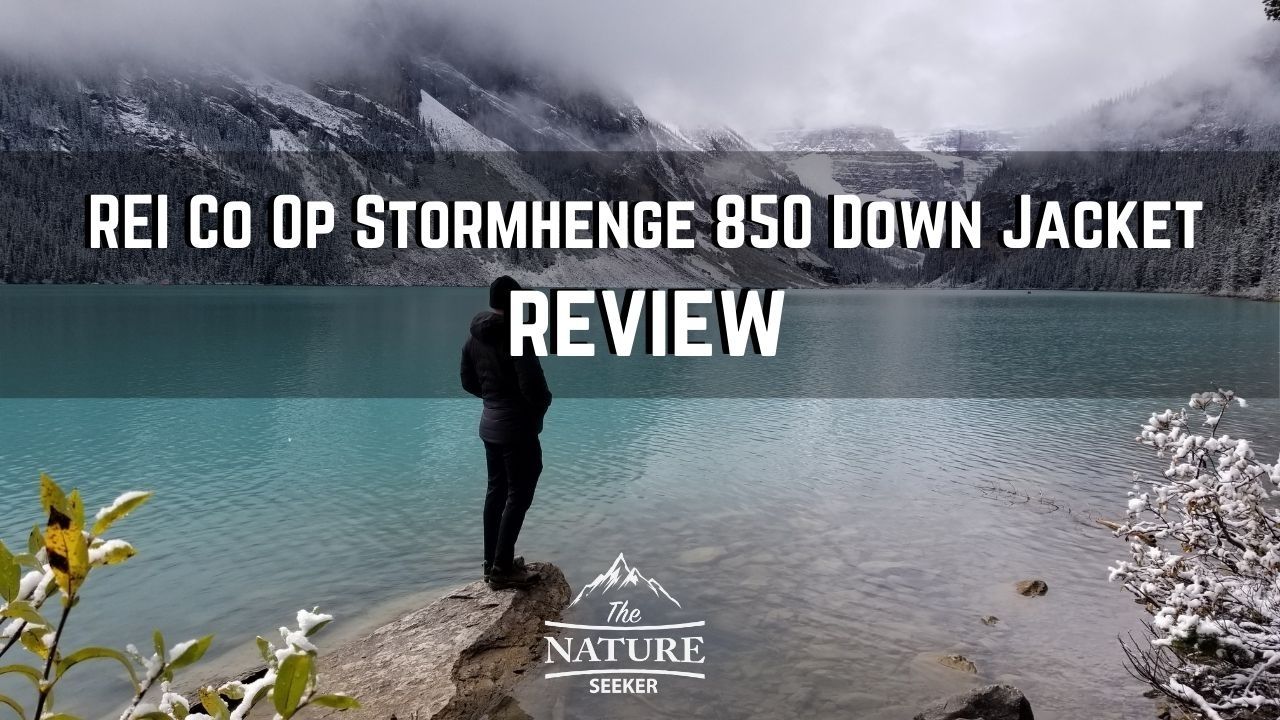 Company: REI.
Price: $181.29 (used to be $259). Get the discount here (30% off).
Colors: Black, mixed blue and red.
Waterproof? Yes.
Windproof? Yes.
How long have I had it? Over 5 years.
Do I recommend it? Yes! I absolutely love this jacket and I think after you read this review, you'll understand why.
My review rating for it:

5 out of 5!
My history with the REI Co Op Stormhenge 850 Down Jacket (prelude):
It was February 2019. I was in the latter end of my first major road trip through the Pacific Northwest (on my own) that began all the way in:
Turned west to California.
Went up to the northern California Coast.
Then up to the Oregon Coast.
Then east to Portland and Columbia River Gorge.
Ultimately, this trip ended in Seattle, Washington.
It was around the time that I was making my way up the Oregon Coast that I started to feel the change in weather and the temperatures were declining pretty quickly.
The warmest clothing I had on me at the time was a few hoodies and some rash guard long sleeve shirts, but compared to the temperatures in the region I was in and the fact that I had to go even further north, these pieces of clothing would not suffice.
I needed something warmer.
The moment I decided to get the REI Co Op Stormhenge 850 Down Jacket: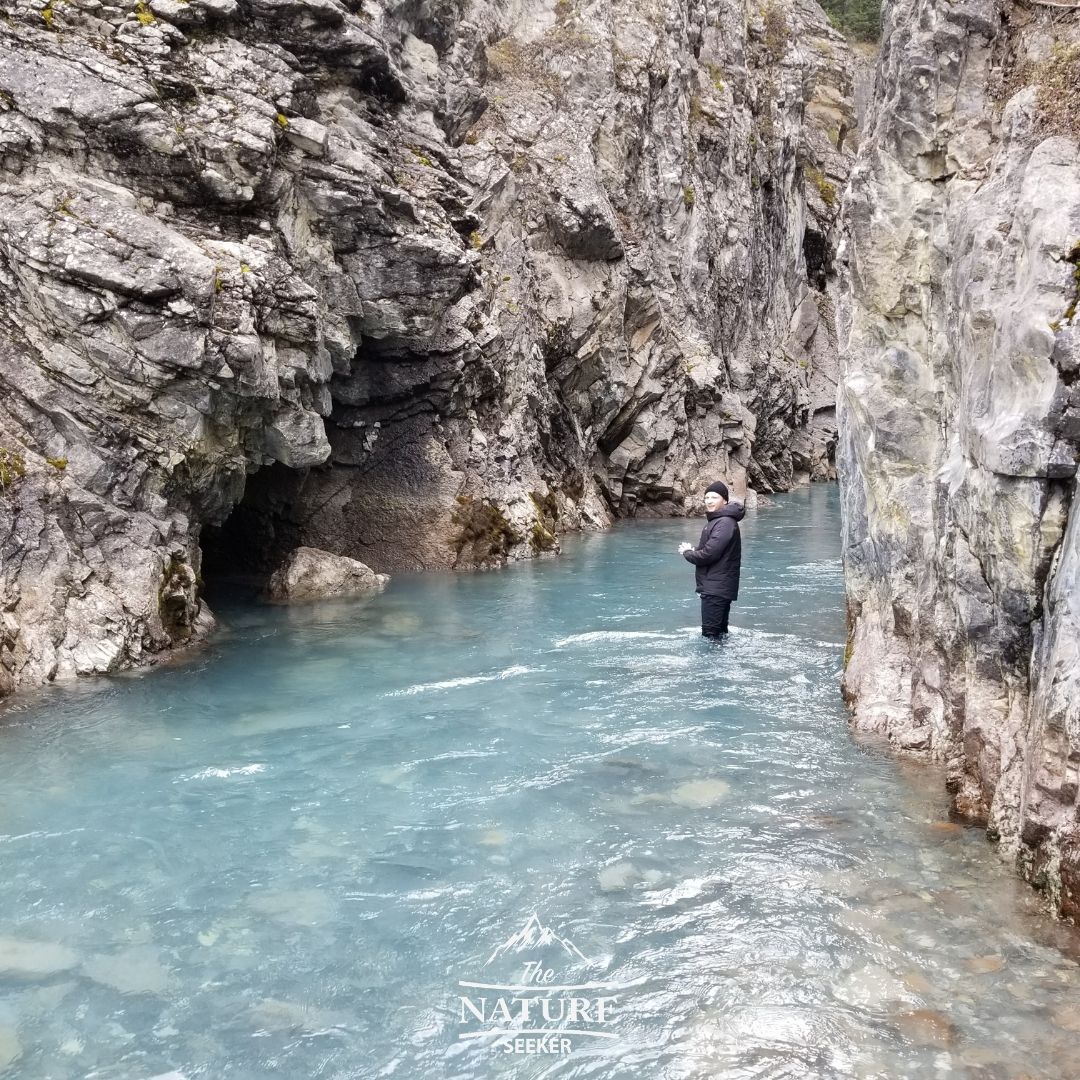 I was in the Portland area and knew that if there was any place I had a chance to get a good winter jacket, this would be it. I hopped on my phone and looked for "camping or hiking stores nearby". This would the first time I was introduced to the REI brand.
I made my way to the nearest REI store and was amazed by their selection of clothes. If there was any store that had what I needed to continue my road trip, this was it. I talked to one of the store workers there and told them about where I was going. The first thing he suggested I get was the REI Co Op Stormhenge 850 Down Jacket.
At the time, I was almost entirely sold on it, but I also asked him if "there was anything warmer". He assured me this jacket was all I needed, but if I was really looking for an even warmer jacket, he suggested the Columbia Last Tracks Insulated Jacket.
I was conflicted on which one to get, so I ended up getting both. I also got myself some waterproof socks there called Showers Pass Waterproof Socks, which would prove to be a very smart investment too as I expected my feet to get wet in the hikes that would ensue.
First impressions of the REI Co Op Stormhenge 850 Down Jacket: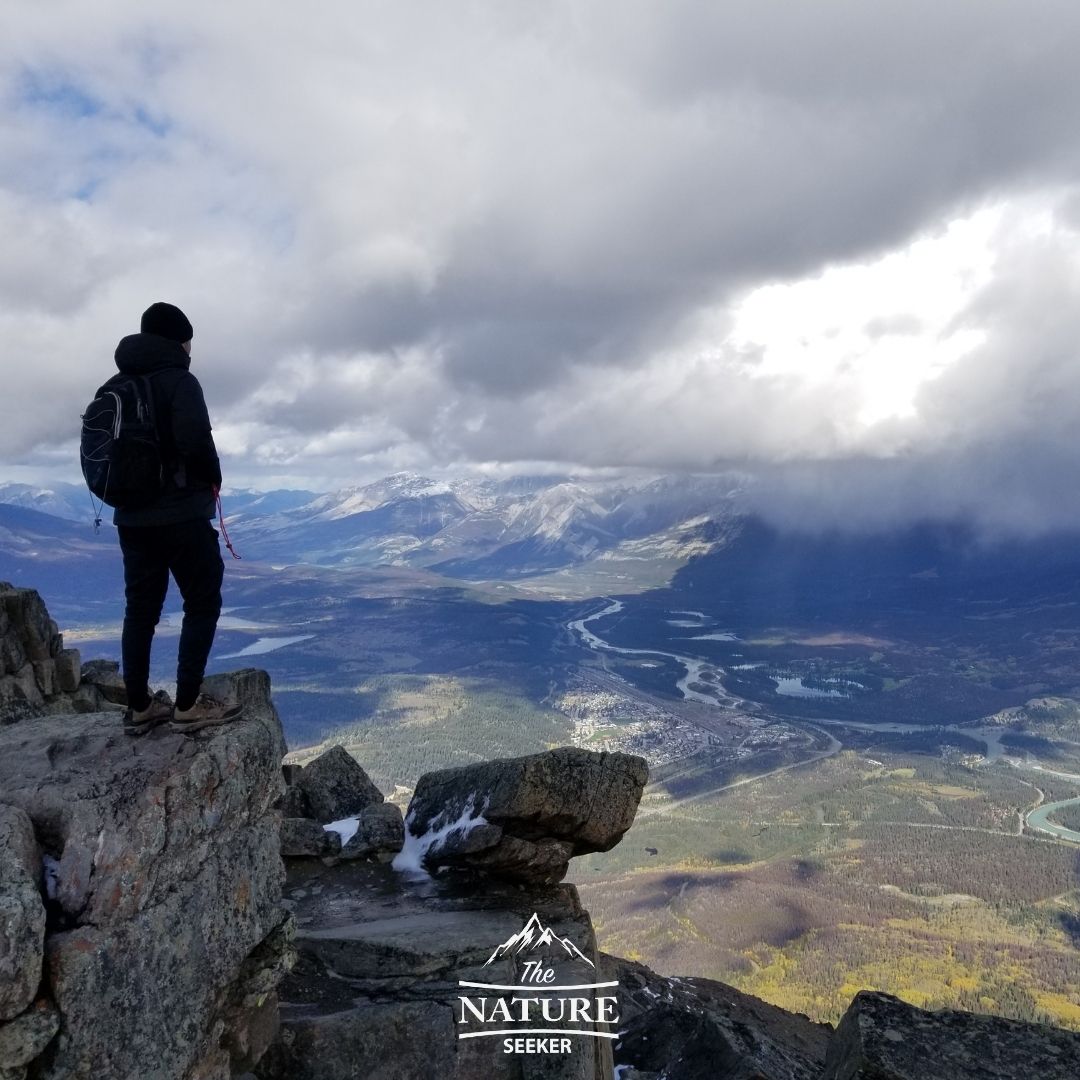 Immediately after getting out of the store, I put on this jacket and I was floored by how:
Comfortable it was.
How warm I felt despite the nearly freezing temperatures outside.
How protected I felt.
How ready and reenergized I was to continue my road trip.
I almost entirely ignored the other jacket I got (and I've only used it 2-3 times in a few years. Never had the need to).
This is how I still feel today when I (still) wear the REI Co Op Stormhenge 850 Down Jacket. As I made way further north, into Washington, and checked out some truly cool places like High Steel Bridge and other cool spots, I was extremely glad that I purchased this jacket, because at NO point in time did I ever feel the cold of the Pacific Northwest while wearing it. In fact, this would continue to be the feeling I'd get every time I would put it on.
3 years hence and where I've worn my REI Co Op Stormhenge 850 Down Jacket: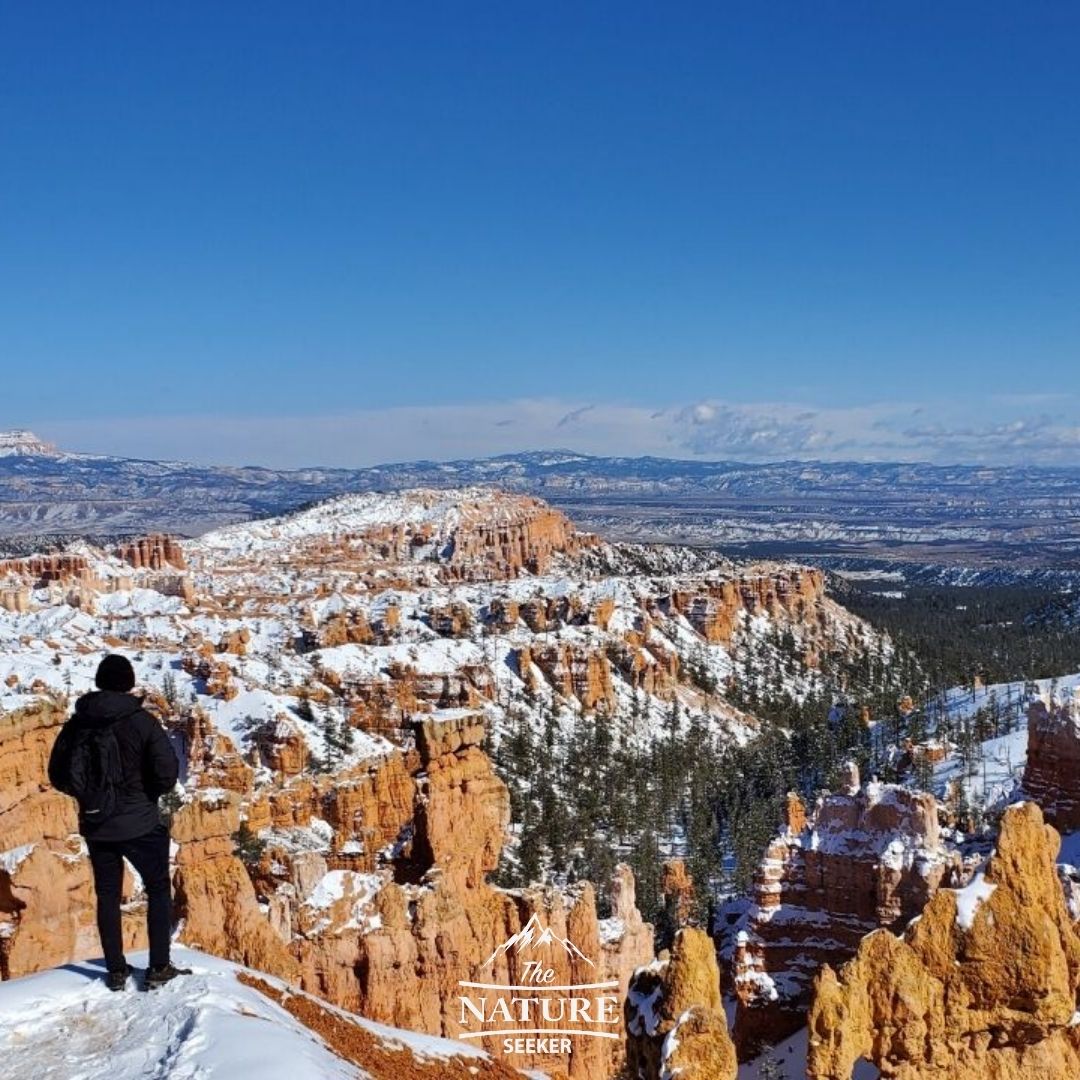 This jacket remains my top one to wear for winter activities and I'm not just talking about road trips through cold areas. I'm also talking about winter wear where I live, which is New York City.
For the 3 years since I purchased this jacket, here's where I've worn it:
In every single circumstance, this jacket has over delivered on protection.
It's kept me dry in many wet environments.
It's protected me from rainy weather countless times.
It's kept me warm no matter how cold the weather ever got wherever I went.
I literally only wear this jacket over a regular t shirt and I'm fully protected.
I don't even sweat in it, and this is another major convenience it holds.
My official video review of the REI Stormhenge 850 Down Jacket:
Are the reviews of the REI Co Op Stormhenge 850 Down Jacket also good? Yep:
This jacket is exclusive to the REI brand, so you can find the reviews here on it (which are very good) and also other people who do reviews of it on blogs and YouTube seem to also like it a lot.
I even got myself a second REI Co Op Stormhenge 850 Down Jacket:
I'm not kidding. I loved this jacket so much that I felt I needed a second in case the first one ever got worn out or went out of stock. Here's the proof: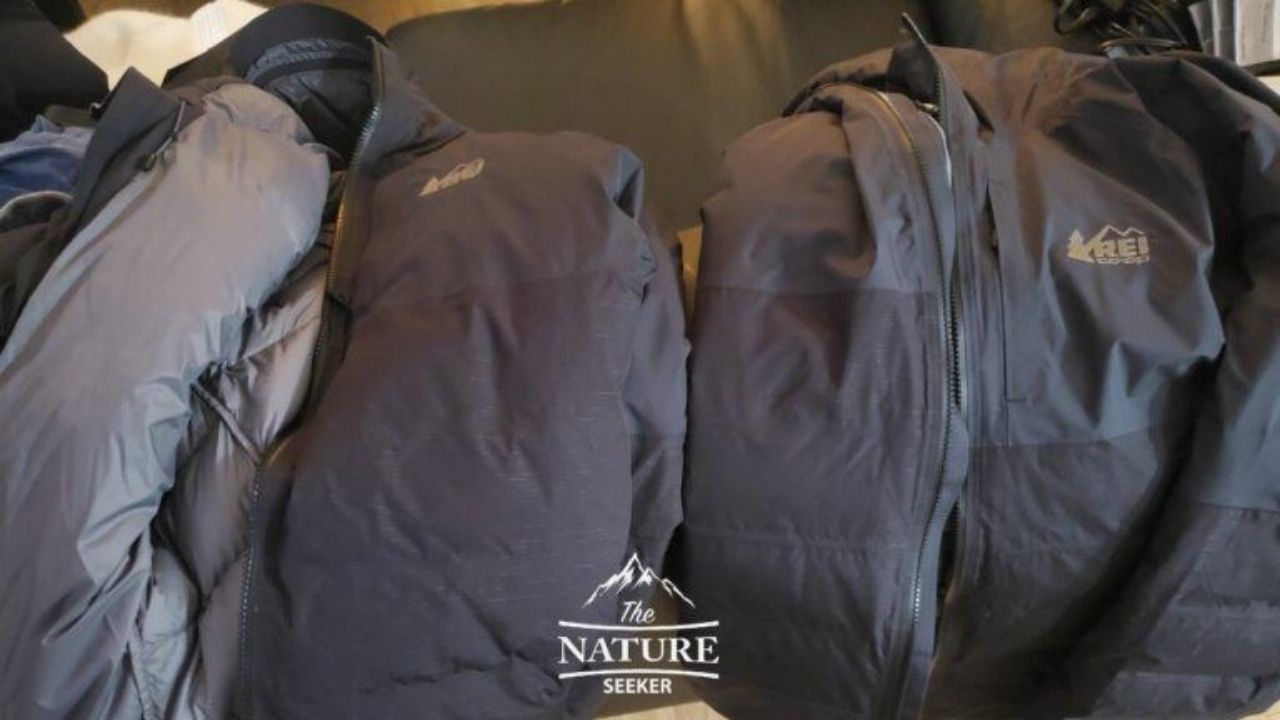 The first one still hasn't been worn out by any means and I still use it fully, but keep the second one ready to go just in case. Just to be clear, the first jacket I got for a discount (for the current price it's available at now which is $181.29). The second jacket was at the full $259 price.
Right now you can get the REI Co Op Stormhenge 850 Jacket for the same massive discount (30%) here. So I'd totally do it before it goes out of stock (or the price rises again).
Pros:
It really is rainproof.
It really is wind proof.
Very comfortable to wear.
I don't sweat in it.
Very easy to hike with.
Great for cold city environments too.
Easy to wear (put on, take off).
Gives you an almost full protection from the cold.
I wear it while biking in the winter (yep, I'm crazy).
You can get it at 40% off now the usual price (get it here).
Cons:
Nothing really major worth noting.
Conclusions on the REI Co Op Stormhenge 850 Down Jacket:
I absolutely love this jacket and throughout this review, as I writing up on all the times I've worn it, it brought back many nostalgic memories of my adventures with it. I fully intend to keep using this jacket for as long as possible and while I know there's other awesome winter jackets out there, I can't help but feel that the REI Co Op Stormhenge 850 Down Jacket is one of the best there is out there.
The reviews on it are also very high and I'm not surprised to see that. I hope this review of the jacket has been helpful. If you're on the fence about buying it, I assure you, it's a great purchase, especially since it's available for so much less now than it was originally. For me, it's a clear 5 out of 5 stars!
If you have questions about, let me know!