I got myself a pair of Zhuanglin water shoes and tested them recently and in this review would like to share if they are really worth buying or if you're better off with the tons of other cheap water shoes out there.
For the most part, I am happy with these shoes and I do believe they are worth their price. But the truth is, there's other water shoes out there on the market that would deliver an equally good result for the same uses and I'll also explain this in the review.
Basic info on the Zhuanglin water shoes (the short review):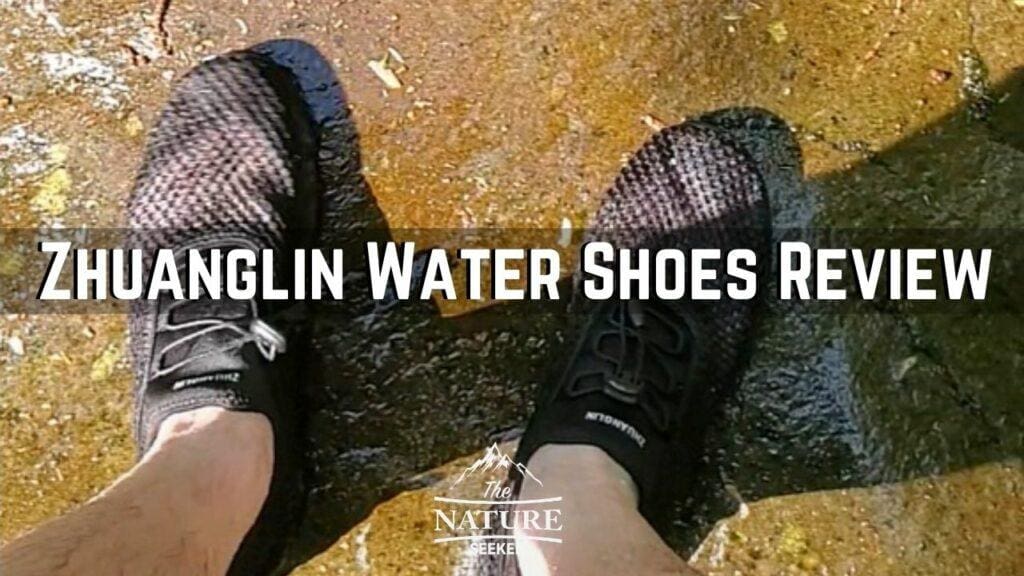 Company: Zhuanglin.
Price: $30. Get them here.
Do I recommend them?
Yes. I really liked wearing and using these water shoes and keep them close to me when I go hiking.
Out of all of the water shoes I've bought and worn out, these ones are just as good in use, but their biggest pro is their durability and longevity, meaning these will last me a lot longer than the others I've tried before.
My rating for the Zhuanglin water shoes: 4.7 out of 5.

My video review of the Zhuanglin water shoes (tests):
My short story of why I got the Zhuanglin water shoes in the first place:
Before I got them:
For the many hikes I've done for decades, many of them involved having to get into water, jump in swimming holes and navigate through wet and watery environments that were very slippery. For these situations, regular hiking shoes, let alone sneakers were not going to cut it as I would often slip and risk getting injured.
So I bought a pair of regular $10 water shoes and in those same environments where my regular sneakers and hiking shoes could not suffice, these ones delivered and made me be able to navigate these areas with a lot more confidence.
Here is an example of the kinds of areas I'd hike in with water shoes: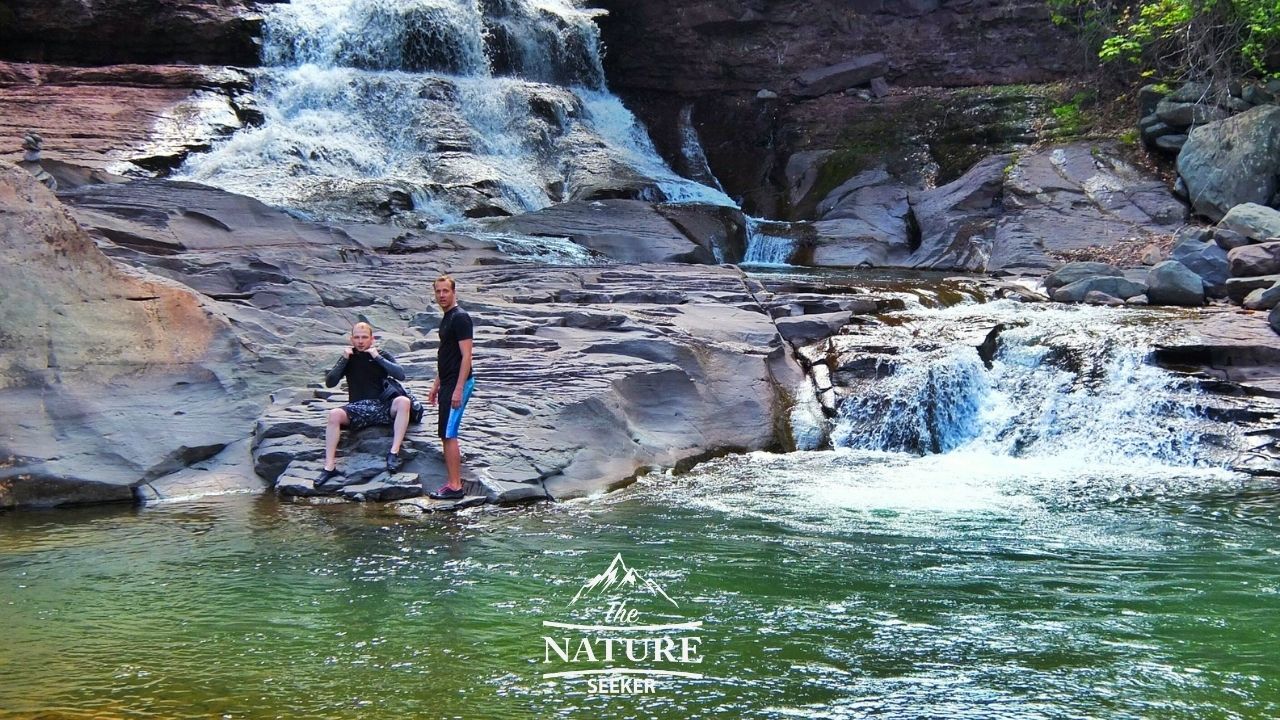 The problem however was that because I would hike through these spots, I would add much more wear and tear on them way faster than it was intended for and it wouldn't take long before these shoes would start to rip and I would have to buy new ones.
The most common pair of water shoes I would keep buying over and over were the Body Glove Rip Tide, and I still think they are awesome water shoes.
The problem is, with what I do that requires their use, they won't never last long.
This brings me the Zhuanglin water shoes and why I got them:
After buying pair after pair of regular water shoes for years, I finally decided to look up popular water shoes on Amazon and one of the best rated and popular options that came up was the Zhauglin water shoes.
Being around $30, I decided to give them a shot, ordered them and after receiving them prepped for my next hike to test them. It would happen a few weeks after I got them.
I planned a trip to the Catskills with a few friends to try a new hike called Devil's Path. And after we did that hike, we went over to a popular swimming hole in the Catskills (for the first time) called Peekamoose Blue Hole.
It was there that I finally put them on and put them to the test.
My first impressions of the Zhuanglin water shoes (pros):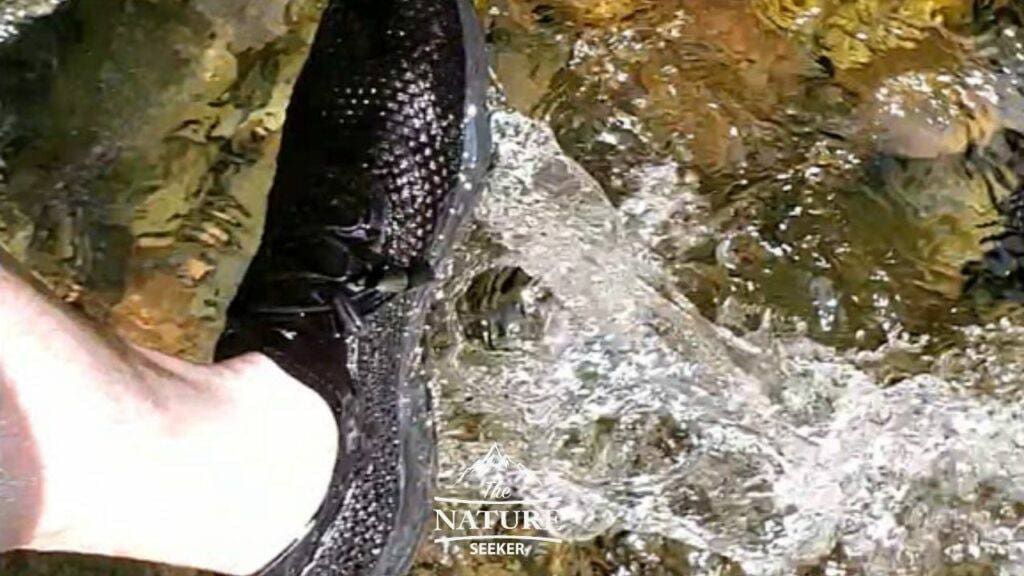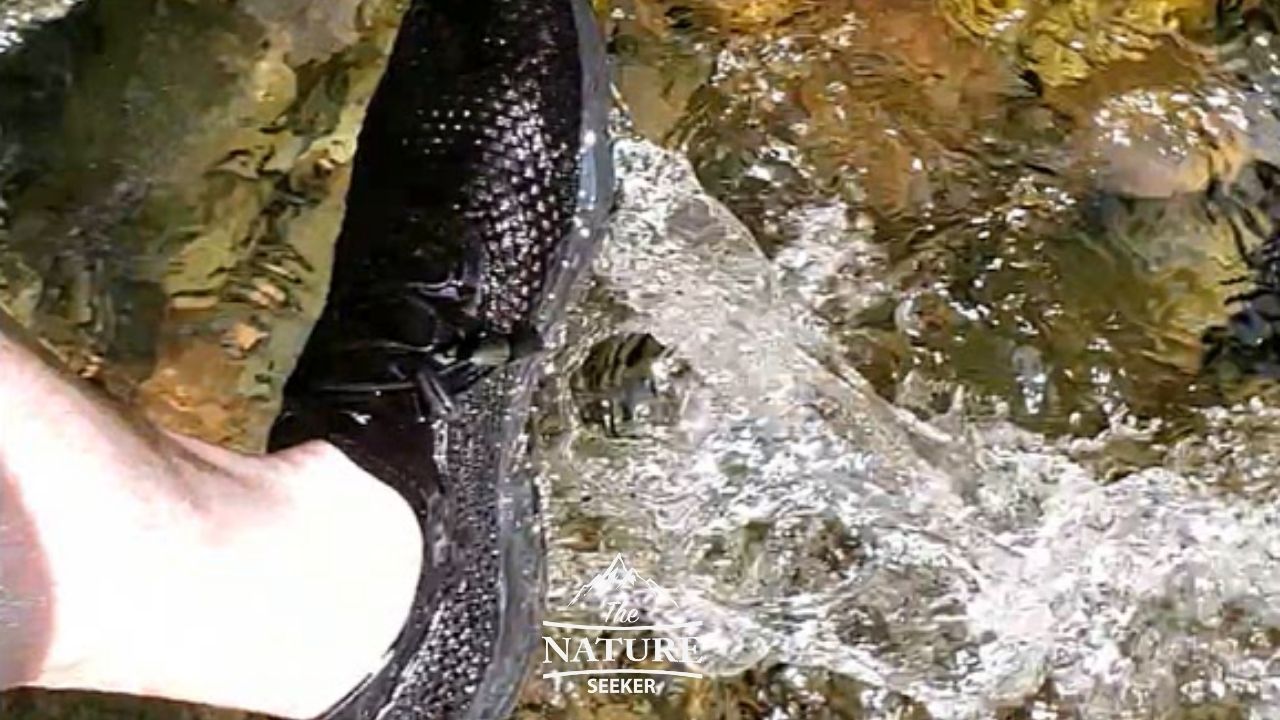 1) They were very easy to put on and frankly, so are most of the water shoes I've ever worn. These ones however felt breathable for my feet and at the same time insulated (protecting my feet).
2) Walking around on wet rocks, wet trees and algae (the easiest places to slip basically) was mostly a breeze. I did have a few rare slips, but nothing major like I would have if I were wearing regular hiking shoes. For 95% of cases, the Zhuanglin water shoes delivered just as well as any previous water shoes I wore before them.
3) One interesting thing I found was how despite being breathable, these shoes also warmed me up quickly after getting out the water. I would also experience this with the other water shoes and this is major when you're swimming in cold areas and get out of the water and need your feet to warm up quickly to prevent colds and even hypothermia.
So what makes the Zhuanglin water shoes better than regular water shoes that cost less?
This is something I was asking myself as I walked through Peekamoose Blue Hole aiming to test them out. I did a lot of things to make sure I was putting these shoes through all the necessary tests to determine my answer.
On the outer surface, these shoes seemed to have the exact same benefits and uses as my regular, cheaper water shoes have done before them. So why recommend them if you could get a cheaper pair that does the same thing?
Well the answer became apparent when I walked through watery areas which involved a bit more hiking and elevation changes and this is where I realized something:
These water shoes are much better fit for hiking expeditions in the water than regular water shoes in a 2 specific areas:
1) They are more sturdy in how they are made so it's easier to walk through tough watery areas than it would be with regular water shoes.
In other words, when I hike with these shoes on in water, it feel like I'm wearing comfortable hiking shoes and it's easier to walk through many of these tough spots.
With regular water shoes, while I do have good grip in watery areas, I feel like I'm walking in "slippers" and it makes it harder to actually hike through these spots.
2) Further, because of this sturdy makeup, I can confidently tell you that they'll last you a lot longer than regular water shoes, that is if you are using them in places like I do.
I've also tested these shoes in a swimming hole in Harriman State Park a few weeks later and it also delivered pretty well.
Other Zhuanglin water shoe reviews I found:
The source where I've found the most reviews on these water shoes is on Amazon. There are literally over 15,000 of them and here's the interesting thing: On average, the Zhanglin water shoes, on Amazon get a 4.5 rating which to me is amazing considering how many people have tried them (and loved them). Count me as part of those positive reviews too now.
Conclusions: Are the Zhuanglin water shoes worth it?
If you're going to hike through areas with wet rocks, slippery areas that require hiking so forth, then yes, these would be worth it.
Regular water shoes would be better for more plain, simple areas where there is no tough watery hiking involved and that's really all you need to know about these shoes.
If you have any questions about the Zhuanglin water shoes, let me know!