How to Find The Staten Island Boat Graveyard
I've personally explored what is known as the Staten Island Boat Graveyard and it is a place that is difficult to reach unless you know specific instructions on where to go, and fortunately that is exactly what this post is going to be showing you. 
The Staten Island Boat Graveyard is known as the Arthur Kill Ship Graveyard:
And this is important because the area where it's located is known by the latter name. Now the bad news is that you won't actually find an official entrance or trail to it but there is one spot where it's possible to get close and I'll be talking about that shortly and so far that is the only spot I have seen where it's possible to truly explore this place, although it is limited.
How I discovered the Staten Island ship graveyard (and why that is hard to do):
I regularly explore nature places (mostly near NYC) with a buddy and that same buddy is the one who discovered this place. We had planned on going here together but because he was always busy, I decided to one day find it myself. At first I figured it would be easy to find but as I was exploring the area, I quickly learned a few things:
There is no official Arthur Kill Ship Graveyard sign, Google listing or anything like that.
Any official spot that is close to where this place actually is ended up being a private business/land that I couldn't go to.
Now I'm mentioning this because when you come here, you may also see the nearby places and think that the most obvious spots must be the "entrance to it", but it isn't. You will have to find this place using the directions I'm about to give you.
Where exactly is the Arthur Kill Ship Graveyard?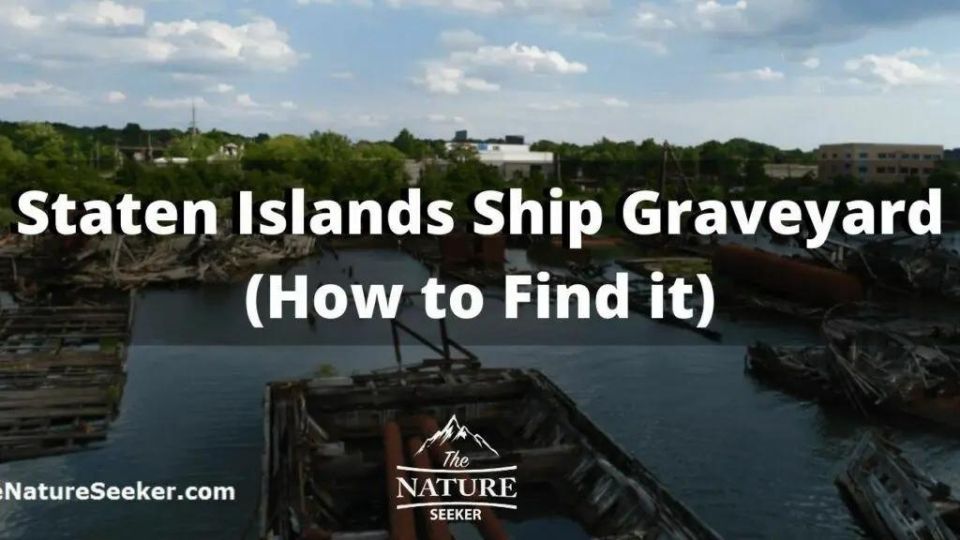 It is located within the Arthur Kill area of Staten Island and it is actually not that large and is easy to miss. In fact, when I was driving past it, everything GPS related told me I was there (but I never had a specific spot, I just set a spot in the area where I thought it was), yet there was no driveway or entrance I could take, so I ended up parking nearby and asking for directions. 
Here is a map and directions on how to find the Arthur Kill ship graveyard: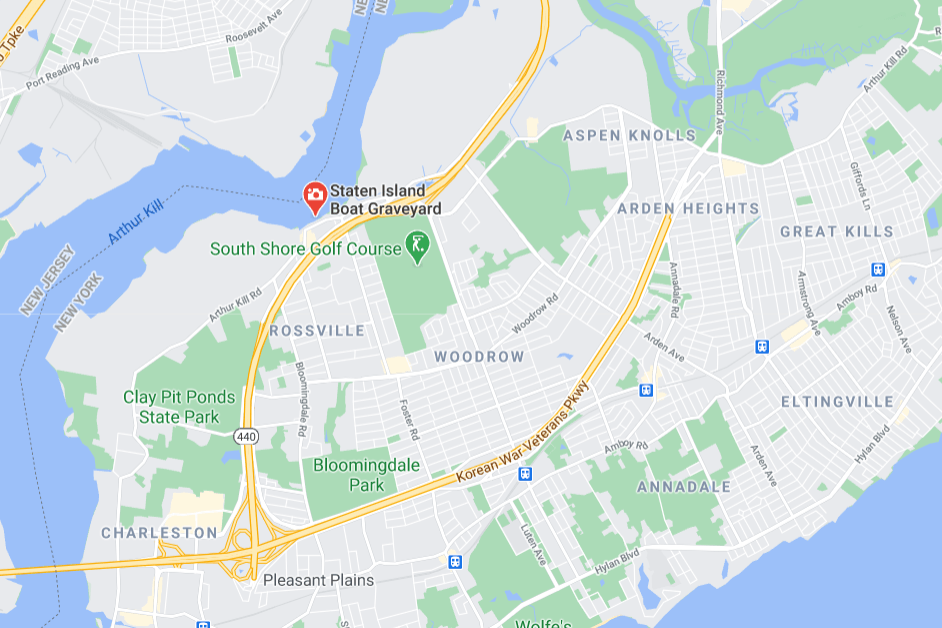 As you can see there is actually a Google listing for it, but it is located in the water and again you won't find any trail, official sign or anything when you get there. But this is what you need to do:
Drive toward Outerbridge Crossing on Interstate 278.
Take exit 3B.
It will put you on Arthur Kill Road.
Drive along Arthur Kill Road for about 10 minutes.
Look for a very small and old cemetery by the bay (this is the entrance to the Ship Graveyard).
Once you find the cemetery, find parking nearby.
Walk past the cemetery and onto the bay itself.
You'll find the ship graveyard there.
I recommend going here when there's low tide so you can get closer to the ships.
Your first time going here might be a little bit confusing, and the locals may also be clueless on where to find this place (believe me I asked a few and most of them either didn't know or perhaps pretended that they never heard about the Arthur Kill Ship Graveyard).
But your main goal is to find the old cemetery by Arthur Kill Road. That is what will lead you to the ship graveyard and when I say old cemetery, I really mean it. This place is several 100 years old. Obviously make sure not to litter in this area and respect the property. But past it is where you will find a small hill descending into the bay.
From there you can walk around for a little bit and get pretty close to the ships. I've even heard of people kayaking there too, but I can't comment on that nor recommend it either because of the rusty and dirty water. I've personally seen this ship graveyard twice and while it's nice to look at the first few times, it can get a little bit boring quickly which is why if you're unfamiliar with Staten Island, you should know that there's many scenic areas to see nearby.