I had recently driven through pretty much the entire Icefields Parkway while exploring the Canadian Rockies and if you are seeking to go through it too, especially for your first drive, read guide beforehand, because it will help answer 10 of the most common questions people have before they go.
The purpose of this Icefields Parkway driving guide is to help you:
See and get more out of this spectacular location.

See and get the most out of the Icefields Parkway drive itself.

See the most amazing spots.

And take in as many of the views as possible.
The 10 things you'll learn about driving through the Icefields Parkway:
What it is.
How long it is.
When the best time to drive through the Icefields Parkway is.
If it's dangerous to drive through here.
What the best spots to see on the Icefields Parkway are.
If you can see the Northern lights there. The answer is yes.
Is there a lot of wildlife crossing the road there?
Is it legal to camp off the Icefields Parkway?
Where the best place to enter and start the Icefields Parkway drive is.
Where the best places to stay near the Icefields Parkway are located.
Knowing the answer to every single one of these things will help you enjoy the drive through this region way more and the answers are below.
A preview of what you'll see driving through the Icefields Parkway: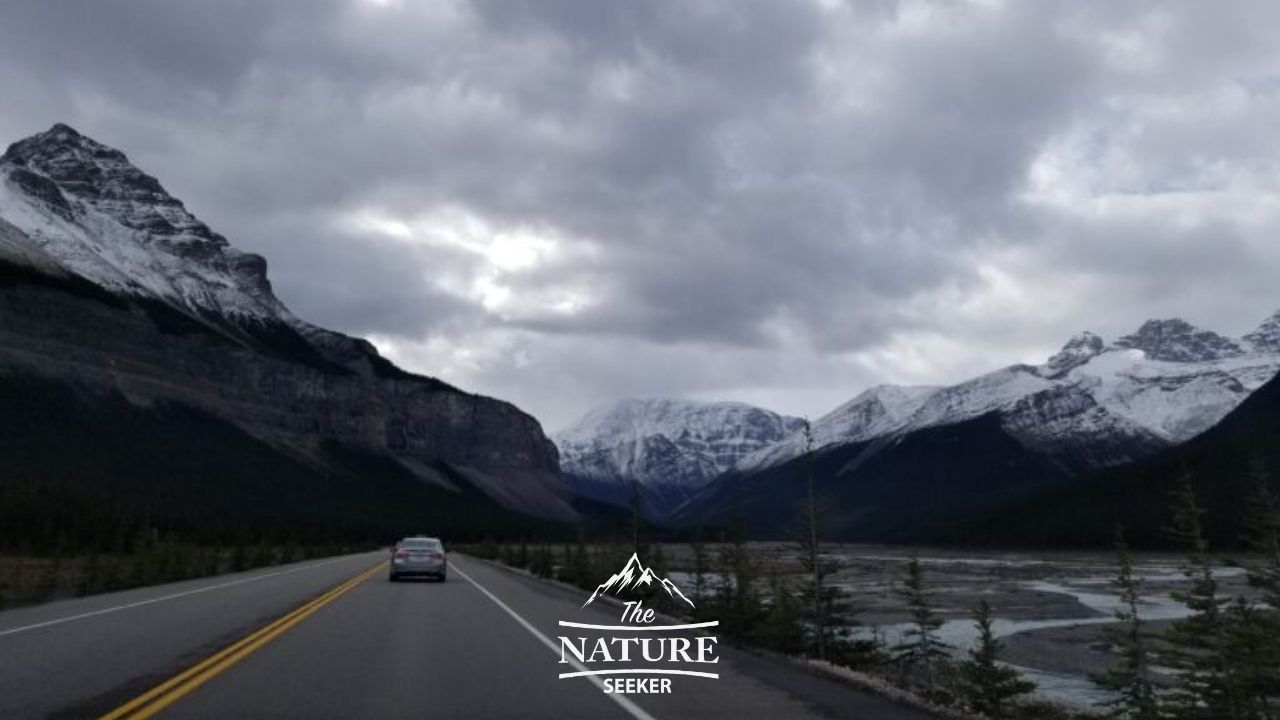 This type of scenery is very common as you drive through this region which is in my opinion one of the most beautiful scenic drives in all of North America, and possibly the world.
In my case, prior to going here, I had done a bunch of research which pretty much came down to doing these 3 things:
1) Bookmarking what I thought were the most beautiful locations in this region via Instagram and then plotting them on my GPS and my friend and I were going through this area.
You can see my personal choices on my Instagram page here. 
2) I highly recommend that you use this Instagram strategy I did and in your case, you can select what you consider to be the most beautiful spots. That way, you can get the most out of the Icefields Parkway in your own subjective way.
3) Reading about the Icefields Parkway through blogs, Pinterest, and watching videos of it on YouTube. This didn't help much as most sites don't really show the best pictures or provide the best descriptions. Hence why I made this article.
By doing this research, it really helped make my road trip through western Canada much more satisfying and I share that info with you here.
So let's get into each question:
5 common questions about the Icefields Parkway answered:
How long is the drive through Icefields Parkway?
The Icefields Parkway drive is only about 300 km long (a little over 200 miles).
Is the Icefield Parkway open?
If you're visiting Icefields Parkway between September and March, check ahead of time to see if the road is open there.
Do you need a pass to drive the Icefields Parkway?
No, driving along the Icefields Parkway is free.
Can you stop on Icefields Parkway?
Yes, aside from the main attractions off the Icefields Parkway, there are also many turn off stops along the same road.
When should I visit the Icefields Parkway?
If you want to see less cars or crowds on the Icefields Parkway, go there between September through October, or March through June. Typically the summer season is when this area is most crowded.
Here are at least 10 places I recommend you check out on the Icefields Parkway:
1) Athabasca Glacier: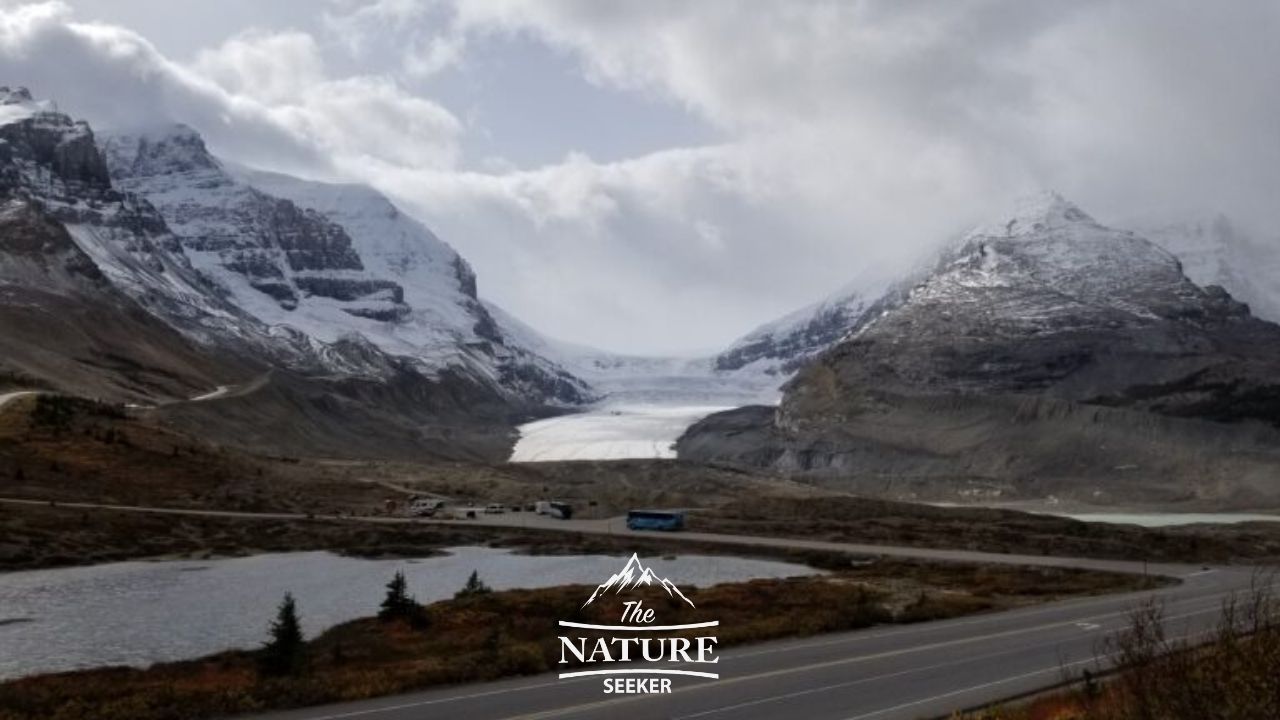 I think out of all the locations I saw in the Canadian Rockies, this was the most popular one.
It is a glacier which have tour buses you can take to walk on and get close to on foot. But you can elect to drive to a parking lot at the base of the glacier and hike to it, which is what my buddy and I did. 
It is incredibly cold there and I recommend wearing a warm jacket. I wore the REI Co Op Stormhenge 850 Down Jacket and it was perfect for this weather.
So keep this in mind before you go here, but this glacier is massive! There are certain parts of it you can't access, so walking up close to it is probably the best view you'll get unless you choose to do one of those tour bus options.
Close by to this region is a very large rest stop where these tour buses go from and this place is packed almost all year long.
2) Columbia Icefields Skywalk.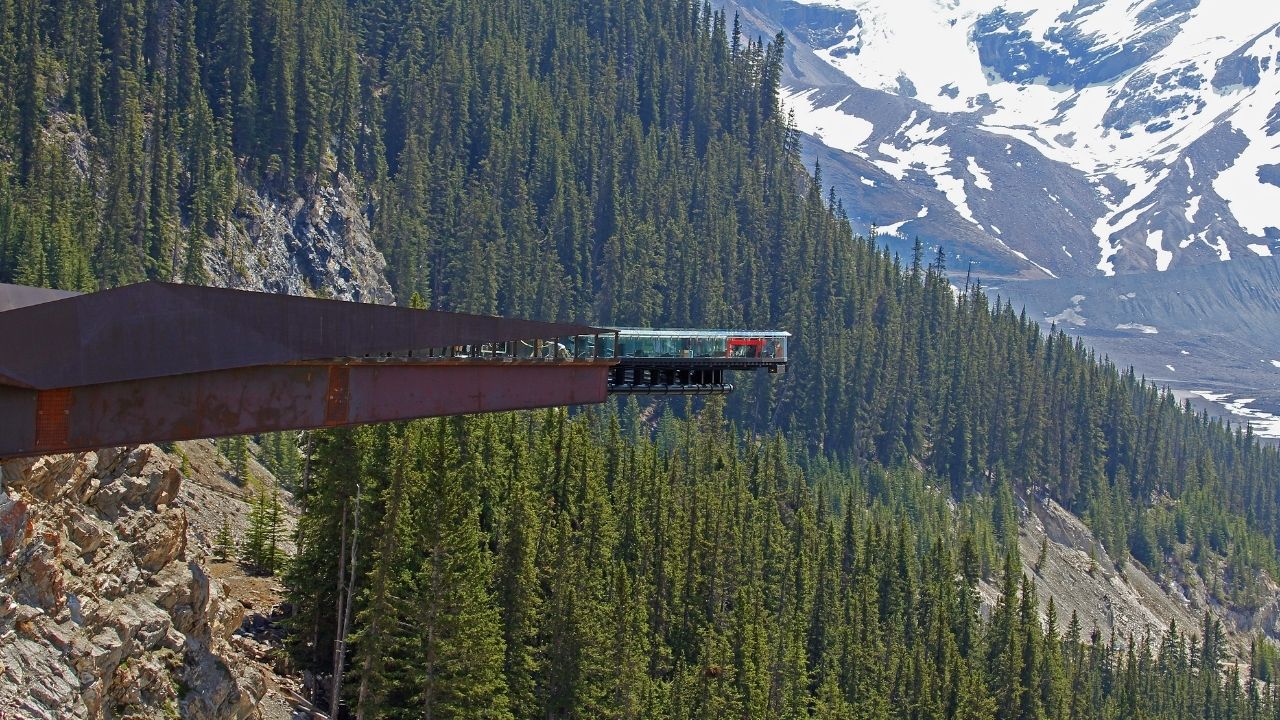 This is a bridge that overlooks the Canadian Rockies.
To reach this bridge, you actually have to take a bus at the Athabasca Glacier parking lot (requires a ticket).
These buses are pretty crowded so keep this in mind, but the Columbia Icefields Skywalk is very popular, even though I personally thought it was overrated based on the fact that the views from the bridge are views you can literally see for yourself without having to take a bus to this spot and wait.
Here is information on the Columbia Skywalk if you are interested in going there.
3) Town of Jasper.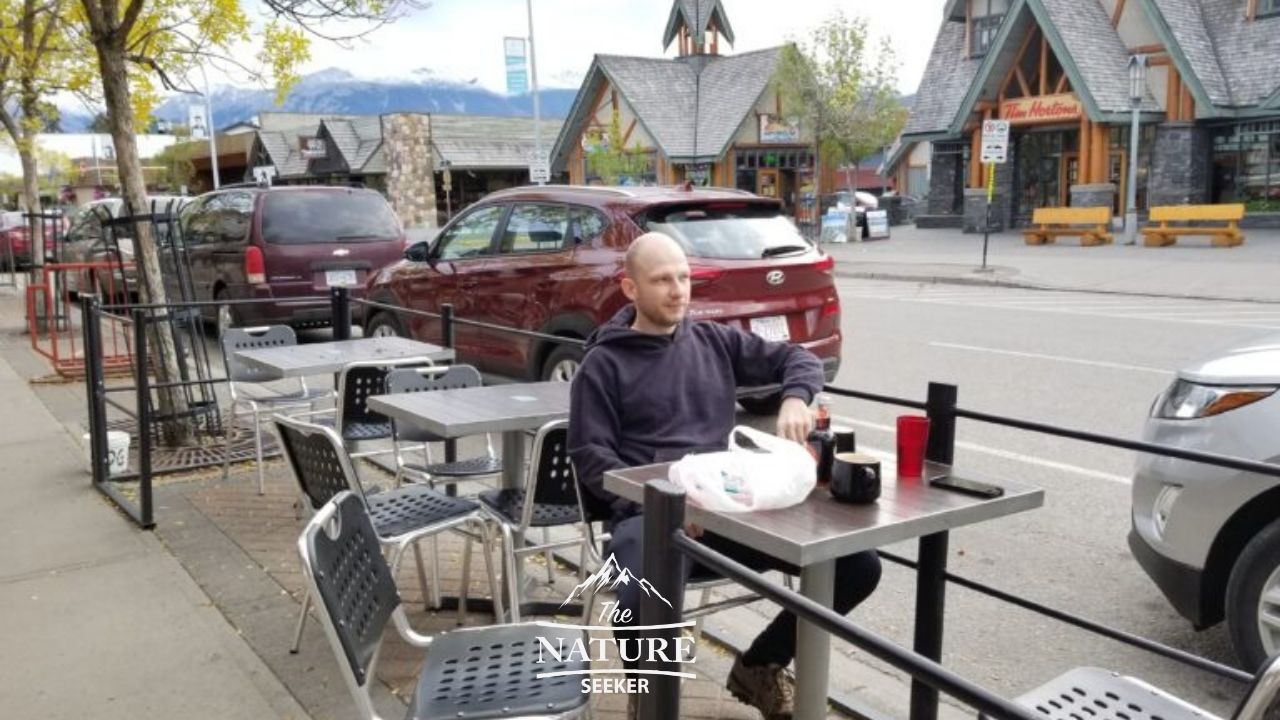 It is one of the 2 main towns in the entire region (Banff being the next).
The town itself is very pretty, and medium in size, but there are cool accommodations such as hotels with Jacuzzi's on the roof you can enjoy as well as pretty good food.
I stayed one night at Jasper with my buddy and we did enjoy our stay there.
There are ski areas nearby and trains that run through Jasper daily, some of which are meant for tours people take through the Canadian Rockies, and some that just deliver supplies to this town.
Jasper is located at the northern end of the Icefields Parkway.
4) Lake Louise.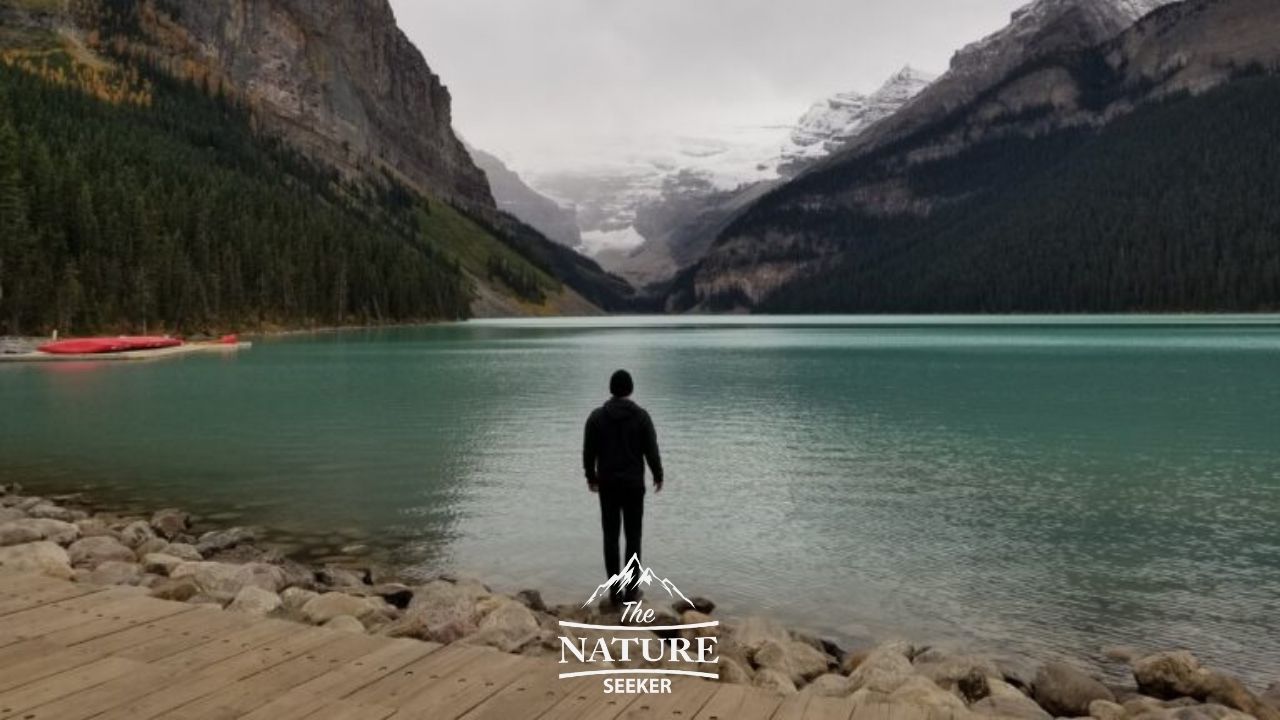 The Icefields Parkway will take you through Lake Louise (one of the most popular lakes in the whole region and it is stunning).
You will have to exit the road to get to it though (it's about a 5-10 minute drive).
People who visit the Canadian Rockies often assume Lake Louise is the most popular location in the entire region and they are probably right.
This place is also packed daily, and there are restaurants right near the lake you can check out.
There are some trails to walk around the lake, but most of it is man made so you can get scenic walks in addition to scenic drives in, when you visit this spot and I highly recommend you do.
5) Lake Moraine.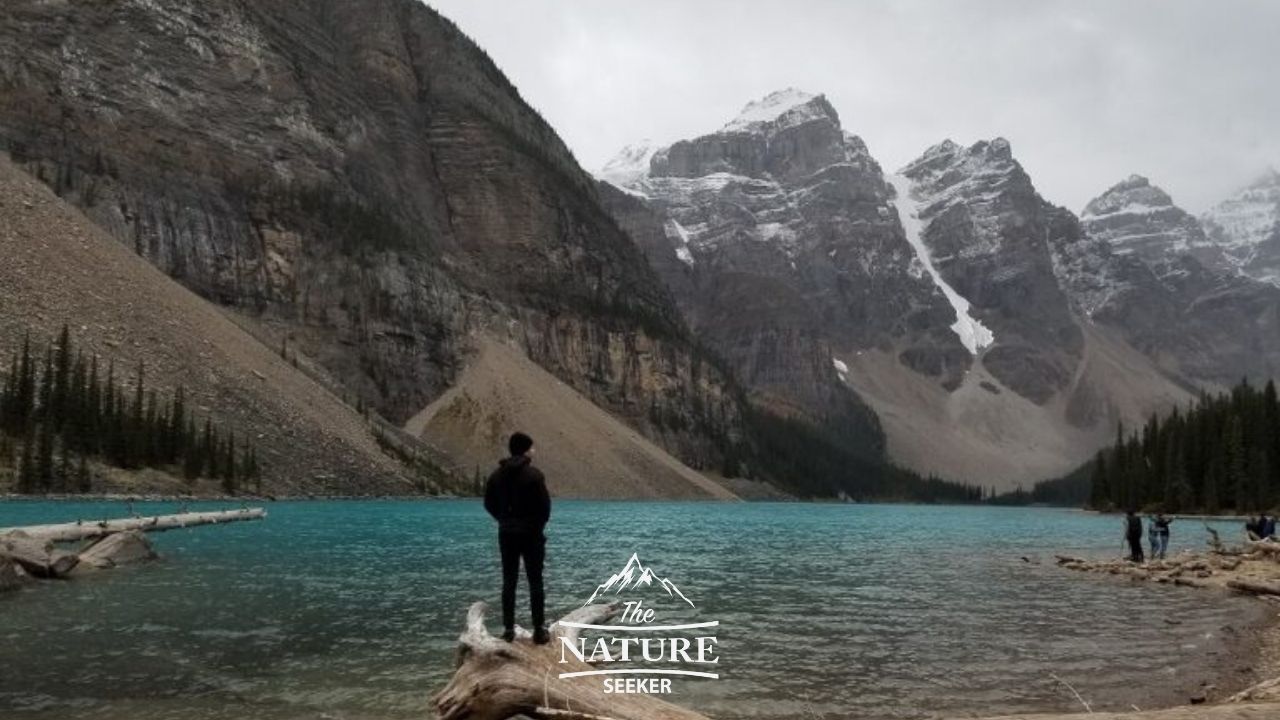 If you visit Lake Louise, you have to visit Lake Moraine as it's only 5 minutes away from it and is also very stunning.
I'm of the opinion that this lake is equally as beautiful as Lake Louise, but you should judge that yourself if you.
Like Lake Louise, there is a large parking area here too and it too is very packed. From what I saw, amenities are available right by this lake, such as hotels and restaurants.
Kayaking by the way is also available here.
While Lake Moraine (and Lake Louise) aren't right of the road from the Icefields Parkway, I strongly recommend making a stop to these areas if you have the chance.
6) Town of Banff.
Banff from what I saw was larger than Jasper but if you are on the southern side of the Canadian Rockies, I would recommend stopping in Banff.
There are many accommodations, restaurants and entertaining/outdoors things to go.
I didn't stay there long, so I didn't have time to take a picture.
Added to that, we also hit a snowstorm while there, so I wouldn't be able to show you much anyway.
7) Emerald Lake and Natural Bridges.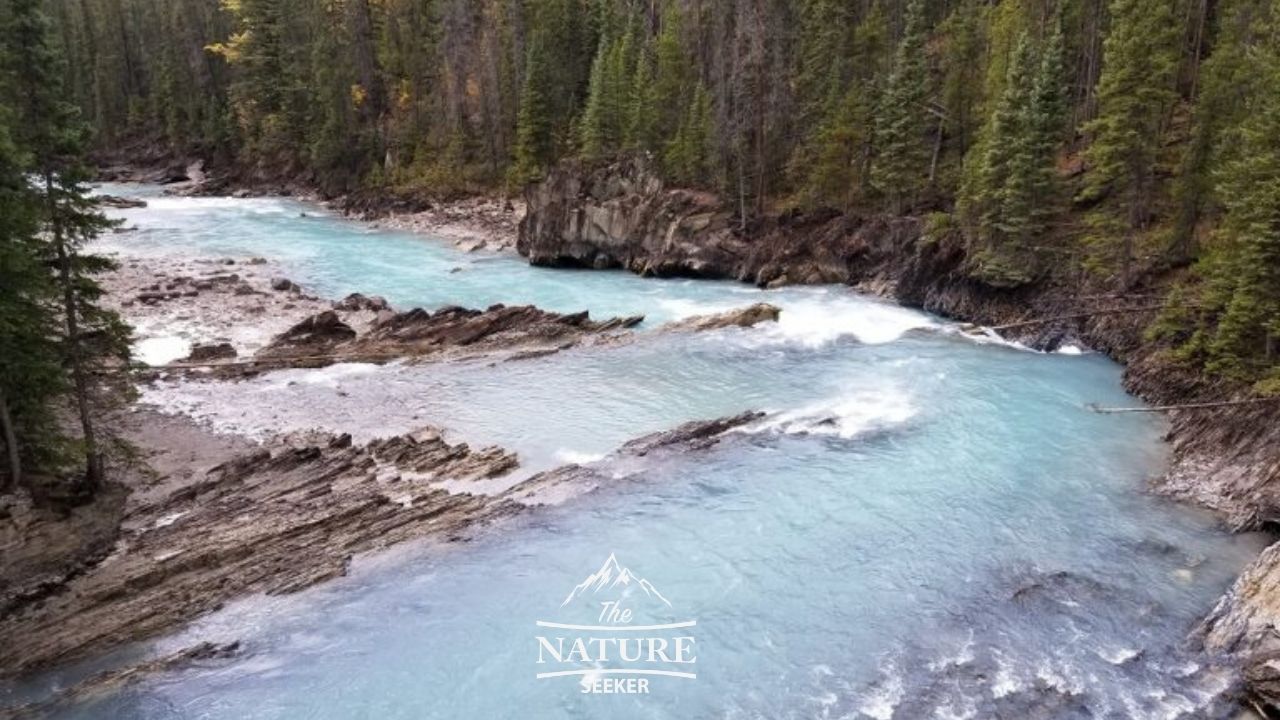 The first photo above  is of Natural Bridges.
This will be the first place you cross when entering the exit into Emerald Lake and it's worth stopping at.
After that, if you keep driving down the road (about 5 minutes), you will hit Emerald Lake's parking lot, and the lake itself is a short walk from it.
I really enjoyed both of these locations when I went and Emerald Lake has very similar accommodations as Lake Louise and Lake Moraine.
But here is a picture of it: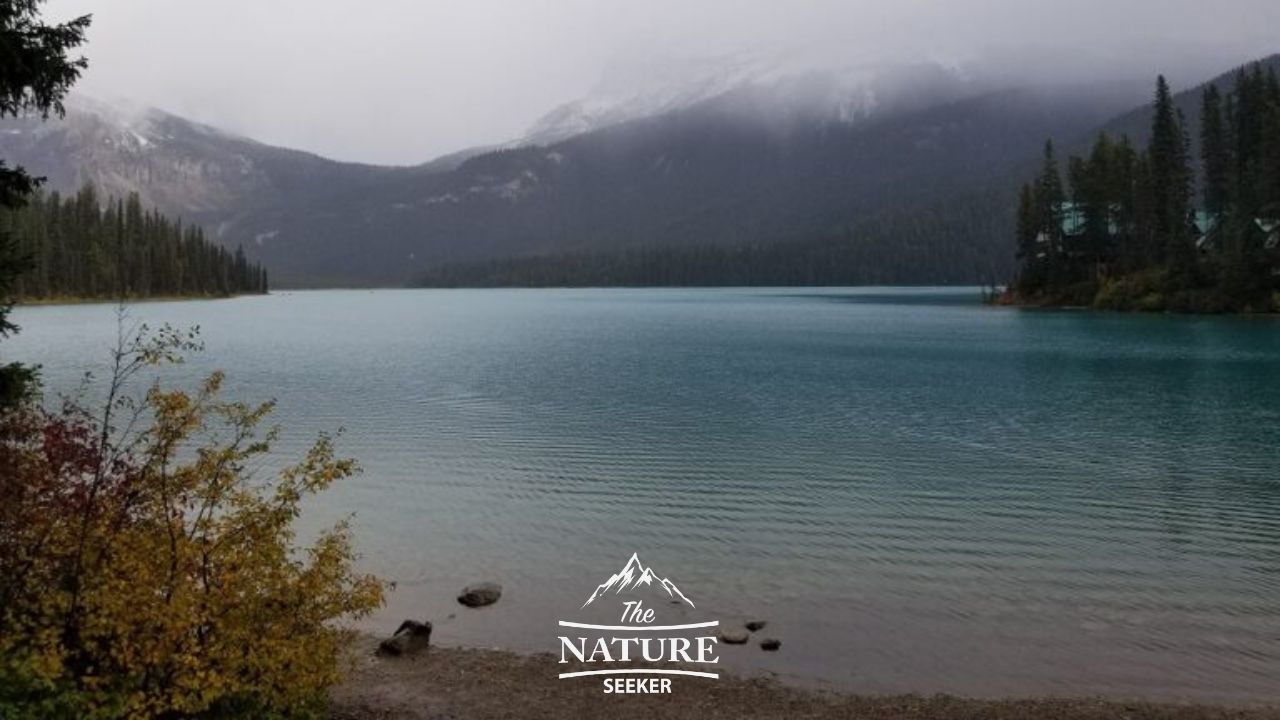 These 2 locations are close by off the Icefields Parkway road and while Natural Bridges was nice to look at (and crowded), Emerald Lake is where it's at in my opinion. It is a very crowded and a popular spot (for good reason) to see.
Now these 7 while being quite popular, it does not mean that this is all there is to see in the Canadian Rockies. Quite the contrary.
What I just gave you is a list of 7 places out of a plethora of other beautiful spots to see and you will be able to add to this list by using the Instagram strategy I mentioned, and/or just driving through the Icefields Parkway on your own and deciding on the spot where to stop and what to see.
Don't just stop at the popular locations:
This is a mistake in my opinion. Like I said earlier, my friend and I found countless places to stop at off the road while on the Icefields Parkway. Here is one example: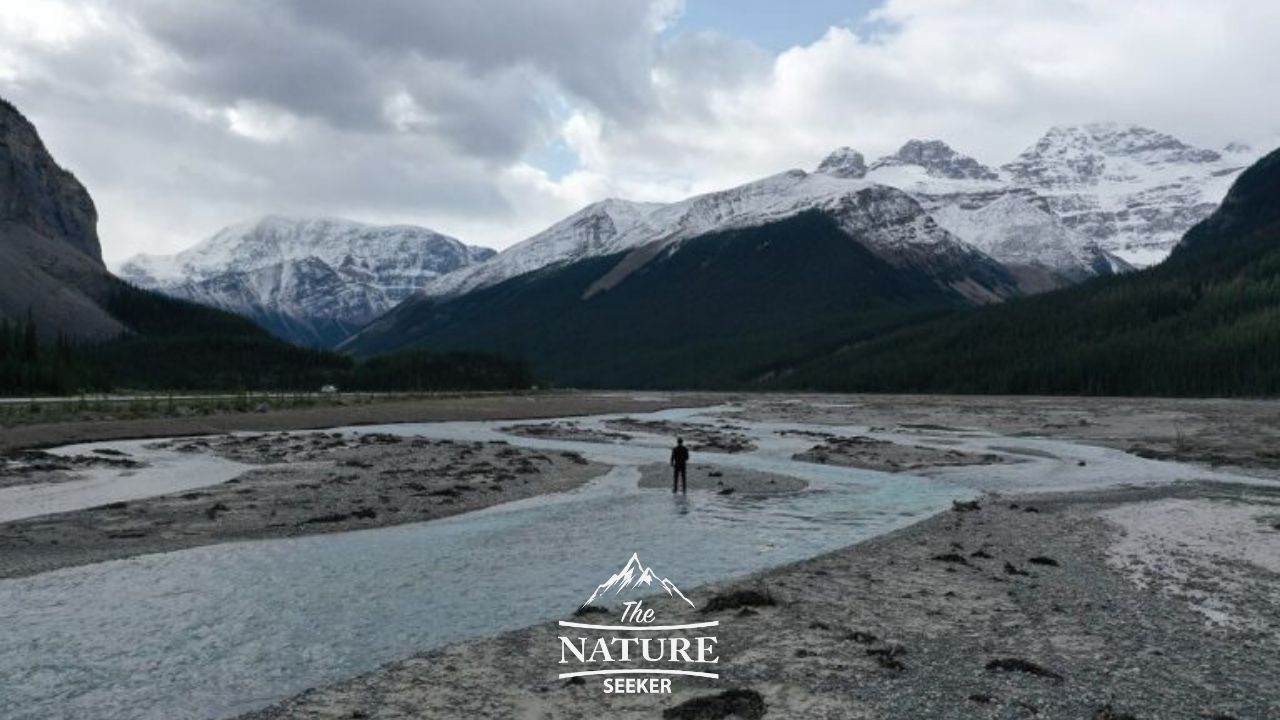 There were no signs, no cars, and very often no people in these regions, yet the beauty of where this road passes through will make you want to stop and I recommend you listen to that instinct and do it, because you will find tons of undisclosed and stunning spots that were not indicated on the maps, on Instagram or any site for that matter, which you will be able to feel are your own discoveries.
Trust me when I say, that these spots will be plentiful along the road as you drive it.
And sometimes just stopping along the Icefields Parkway, at random spots that catch your eye is what makes a trip through this region so satisfying.