While browsing my personal memory bank of past parks and nature areas I've visited, one popped out: Whytecliff Park, a place I visited all the way back in 2005, when I was only 18 years old.
At the time I had relatives who lived in the Vancouver area who invited me to see them for a few days.
I'll never forget how beautiful and clean the city was itself, but it was when they took me to see Whytecliff Park that I was truly amazed. I believe that place may have triggered something in my mind that made me feel infatuated with nature. 
Luckily, I've been able to dig up the old pictures I took when I went there so I'd like to share what you can experience there and/or if you decide to visit the greater Vancouver area, to absolutely stop by this park: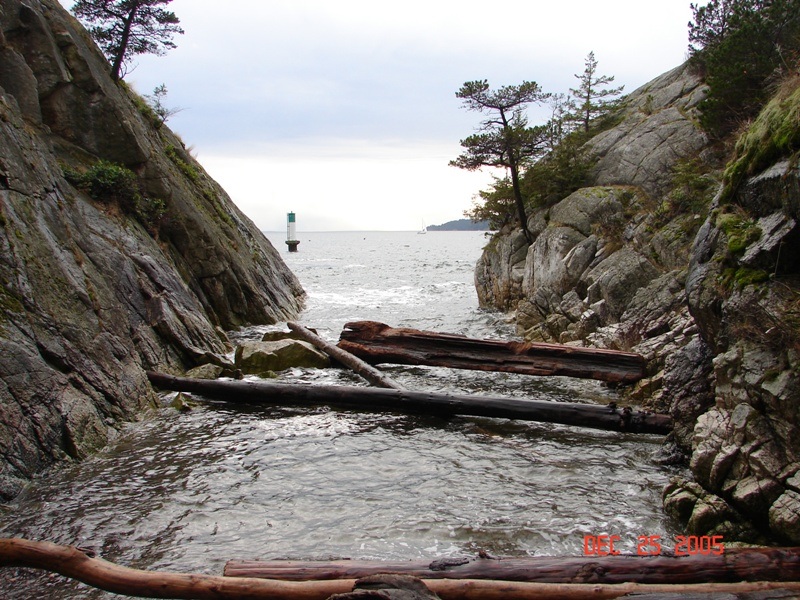 There is something majestic about the whole Vancouver area, not just Whytecliff Park itself and here's a few things that help explain why it's this way:
1) The geographic region of Vancouver and the west of BC has many mountainous areas.
The beauty of this other than the mountains themselves (and the scenic picture you see above) is that the winds which come from the west are blocked by those mountains which means residents of these areas are often sheltered from the hot and cold weather. 
I went there during the winter of 2005 and often times I ended up going outside in a light jacket or even shirt. The temperature there was in the comfortable 60's during the day.
2) There are 1,000's of islands off the coast of BC to visit and explore…
Whytecliff Park itself is located on the west coast of the Vancouver area and you can see a lot of these islands.
One of the most unique things I've ever learned about this area is that despite many of these islands being off the actual coast, during the low tide period in the day (or night), enough of the water level goes down that an actual pathway to many of these islands becomes accessible by FOOT. 
Though I would recommend you bring a kayak if you want to explore these places, know that the foot travel from one island to another is possible when you time the low tide correctly. 
In addition to my relatives living in this region, my father also told me he has a friend in the area he wanted me to meet, which I did. At the time, that friend of his did real estate with boats but while he purchased them, he also kept them for a certain period and used them to travel across these many islands for weeks with his family.
Unfortunately I don't have pictures of the travels he showed me. They were literally back when we had physical photos, not digital ones, at least not on the ones he showed me, but he did say he saw killer whales, dolphins and he even camped out at night on many of these islands, which are completely uninhabited by people.
Some are for sales and cost millions though.
3) If you're into nature movies, consider "Eight Below" and this is why.
I once saw this movie (it featured the late Paul Walker of the Fast & Furious movie series). In that movie, there was a scene straight out of Whytecliff Park photo that I immediately recognized, despite the naming of that location being different in the actual movie.
Without getting into the movie too much, it made me re-appreciate how awesome that location was and is.
4) Check out Lions Gate bridge. 
Lions Gate Bridge is about 20 minutes away from Whytecliff Park and other areas surrounding Vancouver which you should absolutely see. From a height point, this bridge is gigantic and the scenery is amazing.
One thing I am very appreciative off is the fact that this place and and location in general is taken care of very well by the government. It's very ecologically friendly and the culture there is very responsible when it comes to cleaning the trash and not leaving the nature areas dirty. 
If you're into hiking, you will have more than enough. This location has tons of climbs available. Here's me exploring one of them, with a stairway etched into the rock: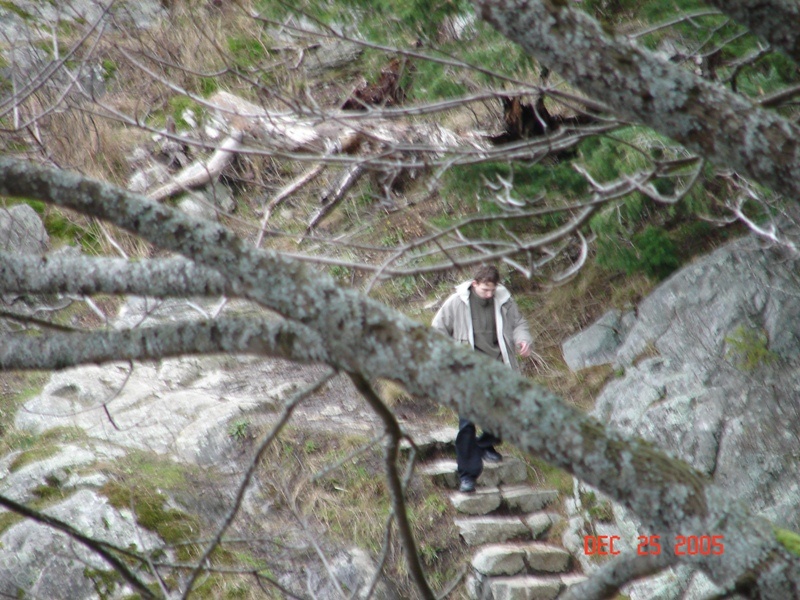 Not too long ago, a friend of mine and I did an amazing trip near the eastern coast area/s, a trip which originally was supposed to take place around the west coast. It started in Ausable Chasm and ended in Gulf Hagas. And as an update, we did many more trips, across spectacular places like the Blue Ridge Mountains.
It is amazing to me how, when we were planning the trip, that I completely forgot about Whytecliff Park photo and now that this article is up, the next time a west coast trip happens, this place will be on the list. Being that we are both crazy explorers of nature, there is no doubt I will be able to see more of this place from a more exotic, natural 'point of view.
In any case, I want to point out that these pictures were taken during the winter season in the area and despite that, there were many areas still filled with greenery I've only seen a few times in my life, greenery which I refer to as "emerald green", a green color that absolutely shines throughout the day.
There is also incredible silence you find in these locations that anyone who lives in loud city areas would appreciate and love. 
Location wise, this area is small and is found between Vancouver (the city) and Vancouver Island. It is nearly 1,000 acres large and if you have at least 10 days to spare and love nature, know that there are TONS of nature areas surrounding it worth visiting. I took a map and circled some of them (there's way more than just the circled areas):
Remember, there's a TON of islands, but also LARGE islands, which themselves have incredible nature and parks inside and luckily not too far from that is the U.S border, right after which Washington State starts, another beautiful location worth exploring if you have the time, something I very briefly did when I visited Vancouver.
Update: Revisiting Whytecliff Park. This 2019 photo that proves you've gotta see this place:
While a huge road trip to western Canadian in 2019, I made it my mission to revisit Whytecliff Park, 14 years after my first visit there and here is the photo I took: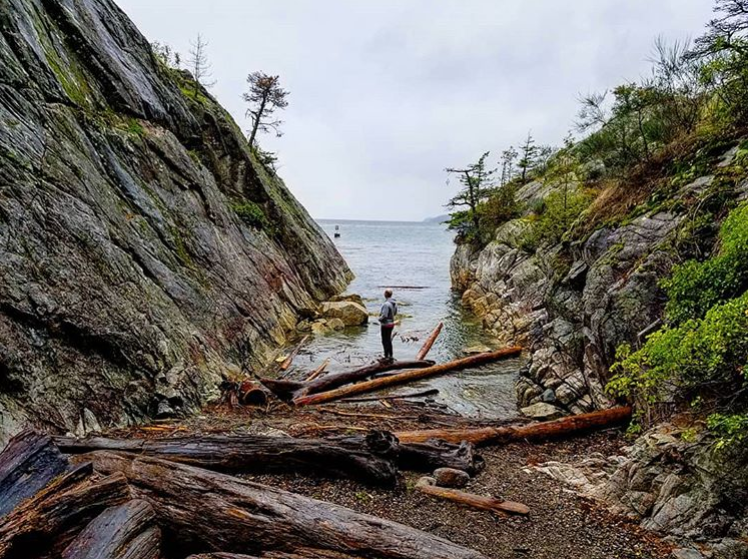 Although this place looks exactly the same, I will say it is much smaller now, considering how much younger I was the first time I was there. But this visit brought back so many fond memories of my first trip there and it would continue into The Canadian Rockies in the following days, that I'll detail soon.
But if you are just visiting the Vancouver area and want to see some great sights nearby, Whytecliff Park is highly recommended!
Also since Vancouver Island is also not too far from this location, and I do recommend seeing it, here are places to see on Vancouver Island if you decide to go!