One of the most beautiful parks in all of New York State that you need to see is Watkins Glen State Park. It's a place I accidentally stumbled upon while heading through New York State in one of my favorite road trips through the Appalachian Mountains.
In this article, I'll show you 5 things you need to do at this park, and around it because Watkins Glen State Park isn't the only attraction which you can check out, and because there's so many other beautiful places nearby, it's very easy to visit all of them, even in a single day!
So if you're planning a first time visit to Watkins Glen State Park, this is an article that'll come in handy for you!
A quick recap of how I accidentally found Watkins Glen State Park:
If you're wondering how I accidentally found this place, the answer is that I was doing a road trip through the Finger Lakes region where this park is.
I had originally intended to see a giant waterfall in this area, which I did and while headed to the next destination on the list of places my buddy and I wanted to see, we spotted a beautiful narrow gorge with a lot of people flocking to it.
I looked on my phone's GPS and realized it was Watkins Glen, which is actually a park I had seen on Google and Pinterest many times.
I never imagined that this very area I was visiting was where it was actually located, but once I did, it was added to our list of places to see. After all, how could we miss such a wonderful place?
And see it we did, including the other 4 places I'll tell you about on this is, all within a single day.
Years later, Watkins Glen State Park remains one of the most beautiful destinations I've ever seen.
Quick info on Watkins Glen State Park (for first time visitors):
1) What is it? 
It's a 1-2 mile gorge that's classified as a park. It contains a main hiking trail (with steps) through the gorge that has many waterfalls, extremely scenic views and it's one of the most popular spots to visit in New York State.
2) Where is it?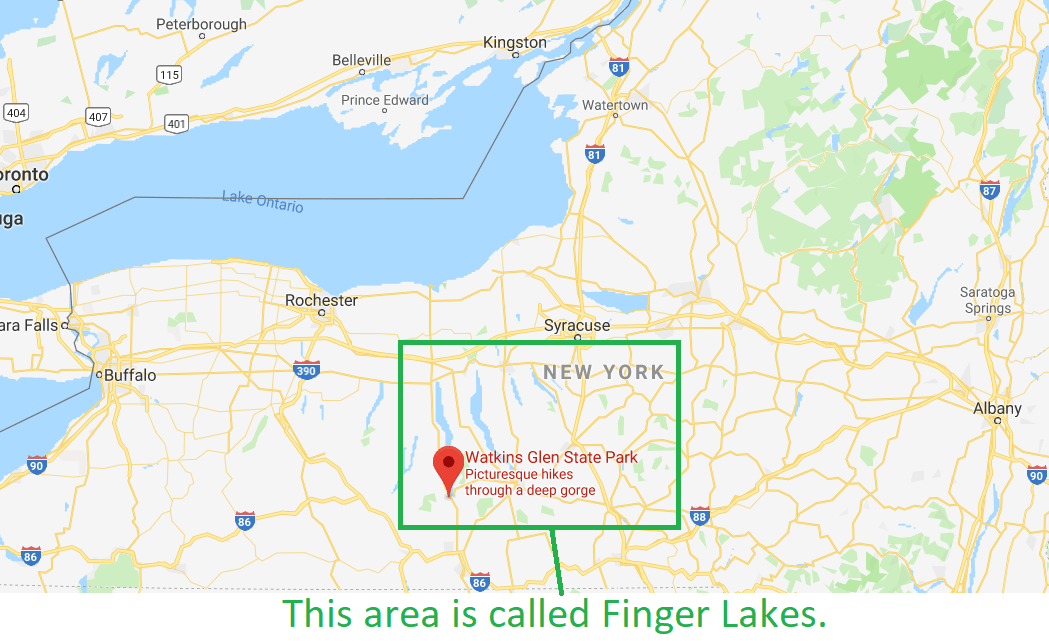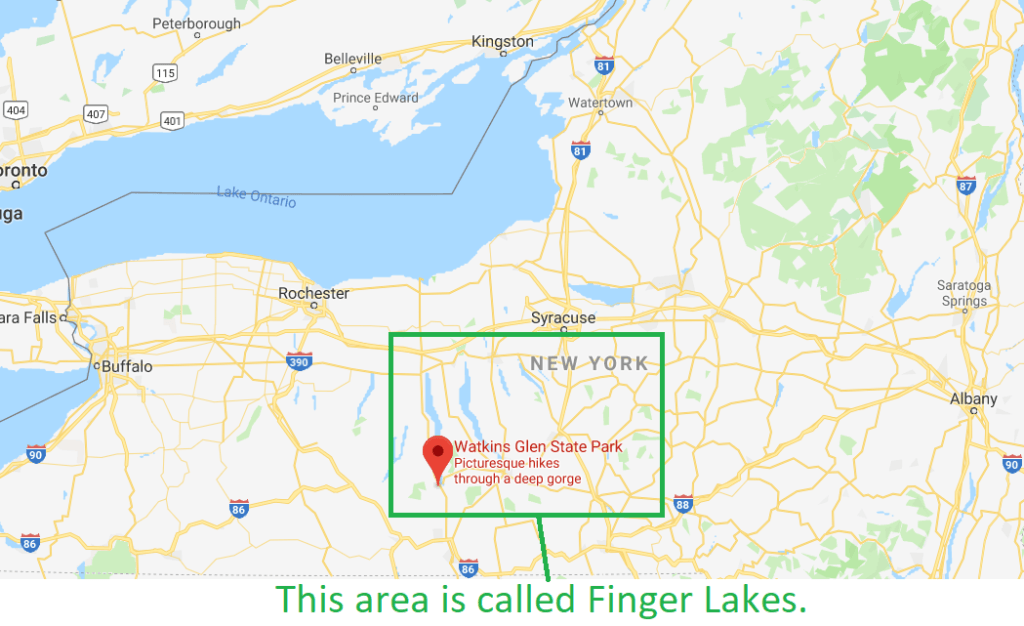 Watkins Glen State Park is about 100 miles south west of Buffalo New York and is in what's known as the Finger Lakes region of New York State. Here is a map listing of it:
3) Is it easy to hike through Watkins Glen Park?
Yes it's very easy.
The main hike through the park has steps, caves and is accessible for just about anyone, so you don't need to wear anything crazy.
The entire hike up is man made and easy to walk on.
4) How long does it take to hike through Watkins Glen?

Depending on your speed, it could be under an hour if you're fast and over, if you want to take your time.
A parallel path to the main trail is available once you finish exploring Watkins Glen where you can easily walk back down to the main parking area and most people elect to hike up the main trail, and walk down the parallel trail.
5) How many waterfalls are in Watkins Glen State Park?
19. At least by the official site.
6) Is Watkins Glen State Park really as beautiful as the photos show?
Yes! If you've seen photos of this place, you may think that they've been edited, but in reality they haven't! All of the photos you see on this article were taken by me, without any editing whatsoever.
7) When is the best time to visit Watkins Glen State Park?
Spring, summer and fall seasons would be my suggestion. During the spring and summer season, this area is very green, and during the fall seasons, the autumn colors come out and further decorate this park's beauty.
8) Can you climb into the gorge (out of the main trail)?
I honestly did not see any signs saying you couldn't, so I'm hesitantly saying yes, but be sure to look for signs/warnings/restrictions if you go.
9) How much does it cost to enter the park?
Entering it is free, but if you choose to park in the official parking lot, there might be a fee that's around $10 per car.
10) What else is there around the park to see?
Well this is where we finally get to the main subject:
Here are 5 things to do at (or around) Watkins Glen State Park: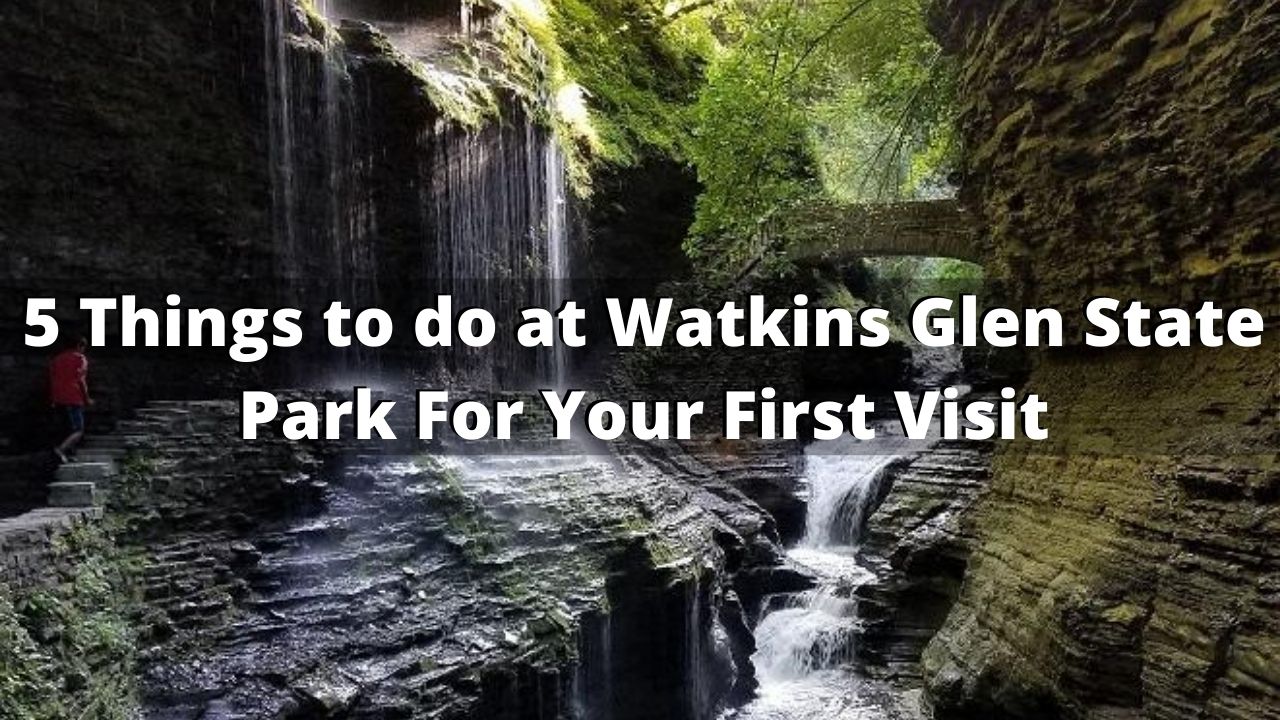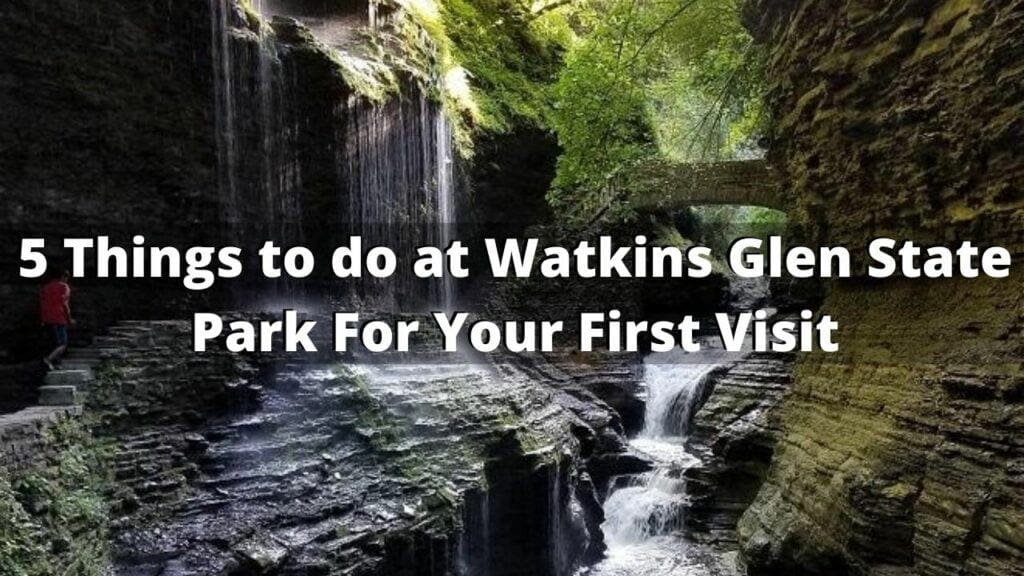 1) Try the main Watkins Glen hiking trail.
No picture, however good can match the beauty you'll see in this park until you enter it yourself.
Try to visit it early or towards an off season time (September and up) because you'll have less people there. The main trail is easy, extremely scenic to hike and unforgettable.
 2) Check out the town near Watkins Glen which is

Schuyler County.
It's small, but very pretty, has many restaurants and places to tour and enjoy the scenery.
3) Drive around Seneca Lake (west to east or east to west).
I recommend you save this as the last drive because this lake is HUGE and you'll likely take about 1-2 hours to go all the way around it.
It's even bigger than Lake George, another very scenic spot east of Seneca Lake.
And don't forget that Finger Lakes as a region is 5 lakes next to each other (hence the finger name).
4) Be sure to check out Hector Falls.
It's about a 15 minute drive from Watkins Glen State Park, and is located east of Seneca Lake.
It's a waterfall you may even miss because it's right off the road, but it's huge and there's a hike down to it off the road that you can take (and I recommend you do):
5) Be sure to see the famous Taughannock Falls (the tallest in the region).
There's a large park in Finger Lakes with many trails, waterfalls, campground and so on, but this particular spot is one of the most popular for people to see.
How to plan the trip to Watkins Glen Park efficiently.
The above order of things to do at this park isn't a rule.
You can totally mix it up, but I would plan to cover these 5 spots in a way where stopping at one location makes it easy to get to the other and so forth until you cover all 5.
I would even say that out of these 5 destinations, Watkins Glen might be worth visiting last, if you can hike it before sunset (it closes then).
But if you're visiting this place for a few days, believe me, there are so many things to do around Finger Lakes that even a week here isn't enough to see everything, so you'll be booked with all the places you can see, but these 5 will probably be some of the most beautiful.
In our case, while our trip mainly took us through the Finger Lakes area, only for one day though, which I will cover in a later article, we decided to plan our day such that we would finish it up and make sure to visit this spot last.
And after we were done, not only were we glad we checked it out, but it was easily the most beautiful spot we saw on our 6 day road trip, most of which took us up the Appalachian Mountain Range. In that period:
We saw much of the Blue Ridge Mountains.
We checked out Daniel Boone National Forest.
We checked out Finger Lakes.

We saw the Adirondack Mountains.

We saw Lake George.
We saw Ausable Chasm.
We explored Smugglers Notch in Vermont.
But all of these locations, although highly recommended and incredibly scenic, were still second, even in the best cases to this park. And if you are of the same opinion (or different) I'd love to know your thoughts after you have visited Watkins Glen State Park (or already have).