Despite being a relatively small place, Staten Island actually offers a lot of things to see and if you're into nature, you will absolutely have to check out Clove Lakes Park. 
Here is one of the photos from Clove Lakes Park showing why you have to see it: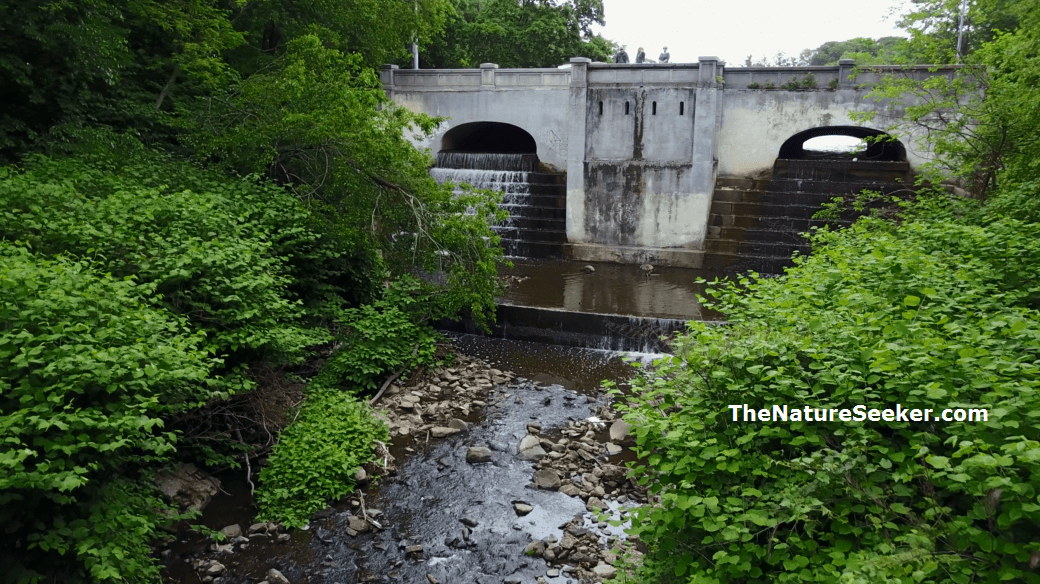 Even though I've lived in Brooklyn for most of my life, it has only been a few years since I discovered this amazing place and I have to thank my turtle for that. The reason being is that many years back, I was looking for a vet in Brooklyn and at the same, the only available vets only accepted cats and dogs, and no "exotic animals", which turtles fall under the category of.
Long story short, the only available vet (closest) was in Staten Island, so when I went there, I ended up crossing Clove Lakes Park. I remember even saying to myself that this is a place I absolutely have to visit when I get the chance. 
And so I did. Coming to this place has become a weekly routine for me, sometimes even twice a week. This place is pretty small, but in terms of nature, it is absolutely stunning. 
Here is the location of Clove Lakes Park:
There are 3 main lakes that make up this area and they are all connected by 1 river. Now there are pathways you can follow, whether it be the main walking route around the water or through other, none mainstream roads that are a bit outside the lake area. These pathways are located on hills you can take.
Aside from boat rides and even horseback riding, and even a zoo (the Staten Island Zoo is located right next to it) to me personally, the main attraction is the actual nature of this place.
It is absolutely breathtaking, especially in the spring, summer and fall seasons. I personally go there with my grandfather who also loves walking through it.
We find that a simple walk through this park energizes us in indescribable ways. One thing you should note is that if you live in a big city, an escape to ANY nature is very therapeutic and re-energizing.
Another amazing thing is that the people who live around there are very friendly for the most part. Being a New Yorker, I'm just not used to people randomly saying hello to you just out of politeness but you will experience that here and it's quite refreshing to meet mellow people for a change! 
9 awesome things you can do in Clove Lakes Park:
1) If you're into sports, you'll find that it's great to jog around this place and even do bike riding. People often come to this park with their dogs and play sports in an open field which is close to one of the 3 lakes. 
2) Bird watching. If you love birds, you will absolutely HAVE to come here. I have never seen such a diverse number of birds so openly flying around like they do here. While I don't know the names of them, you will find ducks, storks, green, blue, yellow, orange types of birds, woodpeckers, and so many more.
In fact, many bird watchers come to this place quite often! So if you're into this, bring a camera, and trust me, it won't take a long time for you to find them, they are everywhere here!
3) Boat riding. There are paddle boats, kayaks and other types of boats available. Although there is only 1 area where you can use them in this park, it's still a wonderful/peaceful experience! 
4) General hiking, walking. If you're into hiking, but can't go far, trust me, there's plenty of space here to hike around on and explore different roads. You can even hike alongside some waterfalls! 
5) Picnics. There's more than one open field in this place where you can enjoy a nice day of picnicking.
6) Great nature photography. Just using your camera phone or a regular camera can also land you some GREAT shots. 
7) Wildlife. Besides exotic birds, you will also find a lot of other wildlife here such as turtles swimming around in the ponds a lot. Most of them are red eared sliders (small pond turtles), but I once saw a gigantic one who appeared to be the size of kid! 
8) Feeding ducks. Wow, the ducks here are particularly brave. Some of them will actually eat out of your hand! But if not, you can still enjoy feeding them. They will come, trust me.
9) Just relaxing. If you want to rest, and enjoy a peaceful, while listening to the sounds of nature, this place will do it.
Now for some footage!
A simple description of how beautiful this place is simply won't do, you also need to provide some amazing footage and that's what we're going to see now.
While you can always get some great photos on my Instagram page, here's just a sample of the awesomeness that you will find in this small, yet gorgeous place:
Another great shot, the following is a picture taken underneath one of the many beautiful bridges of this park. The waterfall you see in that image is followed by the 3rd body of water and it is there where you can take boats out.
Now a bit of a farther shot of that same bridge. Also this is right above one of the several beautiful waterfalls. Here comes the next shot…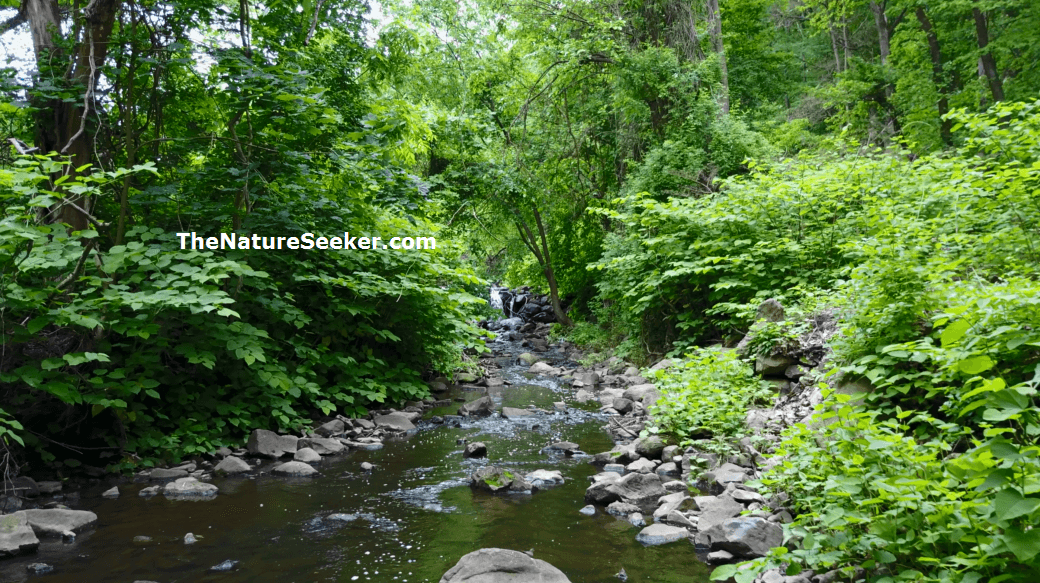 Right up the river you can see that waterfall I was just talking about. It is a gorgeous pass and yet this is another shot.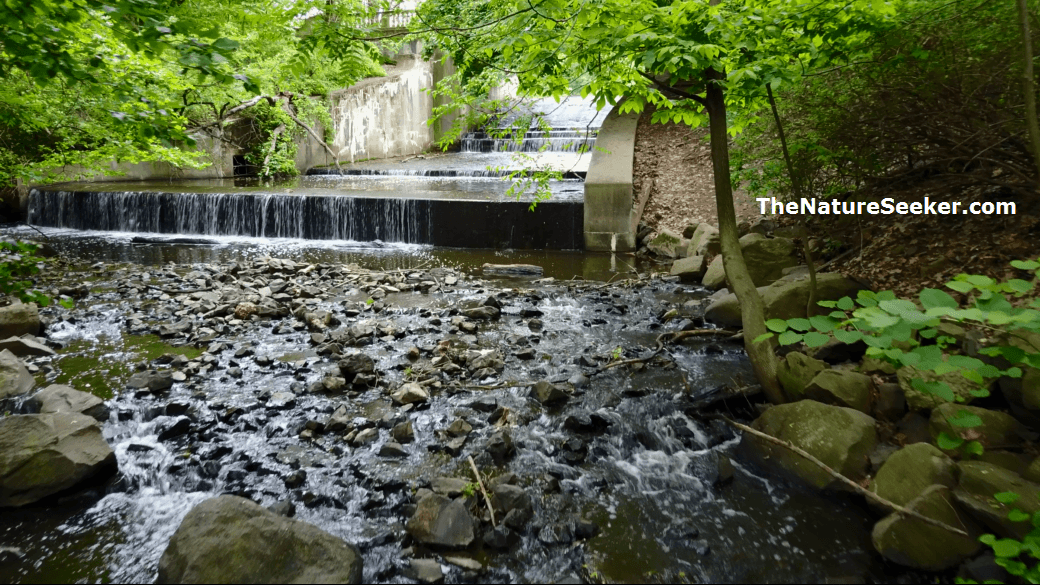 This waterfall is another man made one you'll find further down this place and it's another shot I made just the other day. While the flight was extremely risky, it was sensational to see how beautiful things can be if you just take some off road options. 
So as you can see, this is quite a beautiful place! And it's not far at all if you live in one the other 4 Boroughs of NYC.
How beautiful Clove Lakes Park looks in the fall (more pictures!):
This was taken a few years back, but thankfully, I still had it on my phone: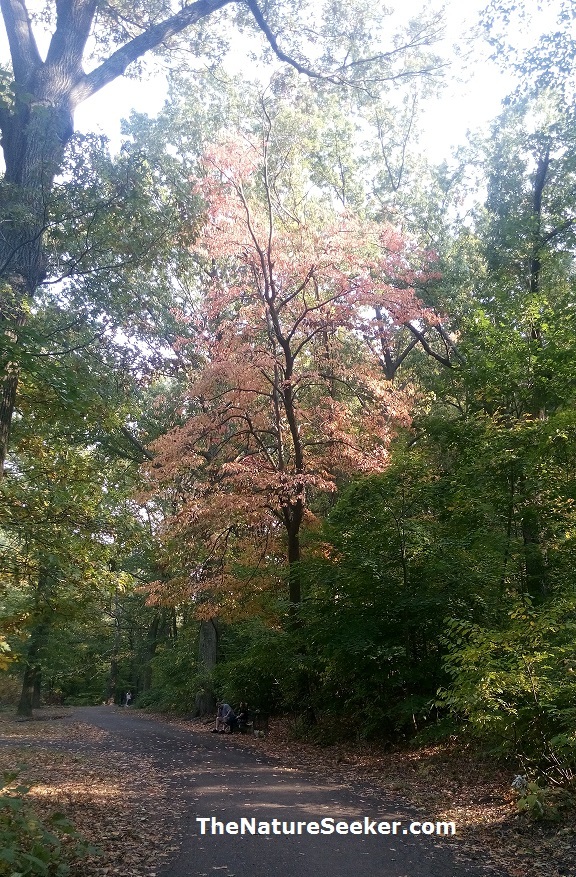 Right there is the first tree to start losing it's leaves as Fall approaches. It turns pink, then bright red before the other trees join it.
If you catch the season right, you can visit this place somewhere in the middle of October and see this blend of fall colors. Overall, if you love nature and are visiting NYC or live here, visit Clove Lakes Park at least once! 
Even though I have visited some truly amazing places (like these in the pacific west coast, or areas like scenic hikes and drives on the Appalachian Mountains on the eastern end), Clove Lakes Park is probably the one place I visit most frequently, due to how close it is to me and how peaceful and relaxing it is, year round. My favorite seasons to be here are in the spring and fall.
And if you're willing to go further outside of the New York City area, the state itself has many scenic drives and hikes to check out. Here is a list of scenic drives you can enjoy throughout this state that I've done and highly recommend!
If you've been to Clove Lakes Park, let me know if you agree!