My first experience with the Salomon sneakers came many years ago when I got myself the Speedcross 3. Shortly after, I got myself a second pair (just in case) and not long after that, the Speedcross 4. In this review, I'll cover the good and bad things I found with these shoes and if you should get them.
Basic information on the Salomon Speedcross 4:
Company: Salomon.
Price: $100-$150. See pricing, colors and sizes.
Made for men and women? Yes.
How many miles can you get with them? At least several 100 (in harsh testing) and in more moderate trail running, many more 100's of miles.
How long have I had these shoes? 4 years.
Recommended? Absolutely!
This review will show you why these sneakers are one of the best for trail running.
Other Salomon Speedcross 4 reviews I found (the general ratings are very high):
I'm not the only one who loves these trail running shoes. If you go by this source, it's over 18,000 people who also like it (nearly 5 stars).
The truth about this review of the Salomon Speedcross 4:
For starters, let me say that a bulk of my experience with the Salomon Speedcross comes from using the Speedcross 3 (for several years) and when I switched to the 4, while my experiences were and are still building with it, I find very little difference between them both, if any (and I say that as a good thing because these trail running sneakers are amazing).
So if you're wondering if the Speedcross 4 is that much better than the 3, my answer is no and if you're on a tight budget and can't get the most up to date Salomon today (the Salomon Speedcross 5 I believe), just get the 4 if you can for a lower price. I assure you that the quality and awesome experience are nearly identical if not completely identical. The only ones you may find noticeable difference in are the Salomon XA Pro 3D GTX Trail running shoes.
Thus far, while I love the 4, and have used it a bit, I'm saving to use it fully until the Speedcross 3 wears out fully because I don't see any reason why I should wear off perfectly good shoes in their prime when I already have ones (still) in their prime and working well for me!
This review will focus on the main things I noticed while using the Speedcross 4 and a lot of tie ins will be mentioned about my experiences with the Speedcross 3, Now if you think that this review is poor because it talks too much about the 3rd version, like I said before, if you wear both pairs and use them enough, you'll hardly notice any difference.
In fact, aside a few different aesthetic areas on the outside, I can't pinpoint any specific difference in feel, wear, quality for me when I use them and honestly that's a good thing because the Speedcross 3 really set that bar very high for me.
My quick history with the Salomon trail sneakers (I've ran over 100 miles with them):
I originally got the Salomon Speedcross 3 in 2016 for the main purpose to use them for mud running, a sport I used to participate in quite a bit before I switched to general trail running and hikes that I share on the Nature Seeker blog.
With the Speedcross 3, I ran through 4 different mudrun events, totaling to over 50 miles of extremely dirty, muddy, wet and difficult terrains and let me tell you, nothing tests these shoes out more than a mud run and not only did the Speedcross 3 over deliver on these events, but it stayed in such a good quality afterwards, that I didn't need to replace them.
In other words, I've continued to use them again and again, on many different hikes that would follow.
Here are the hikes I've tested the Salomon Speedcross trail running shoes on (and how many miles I've done):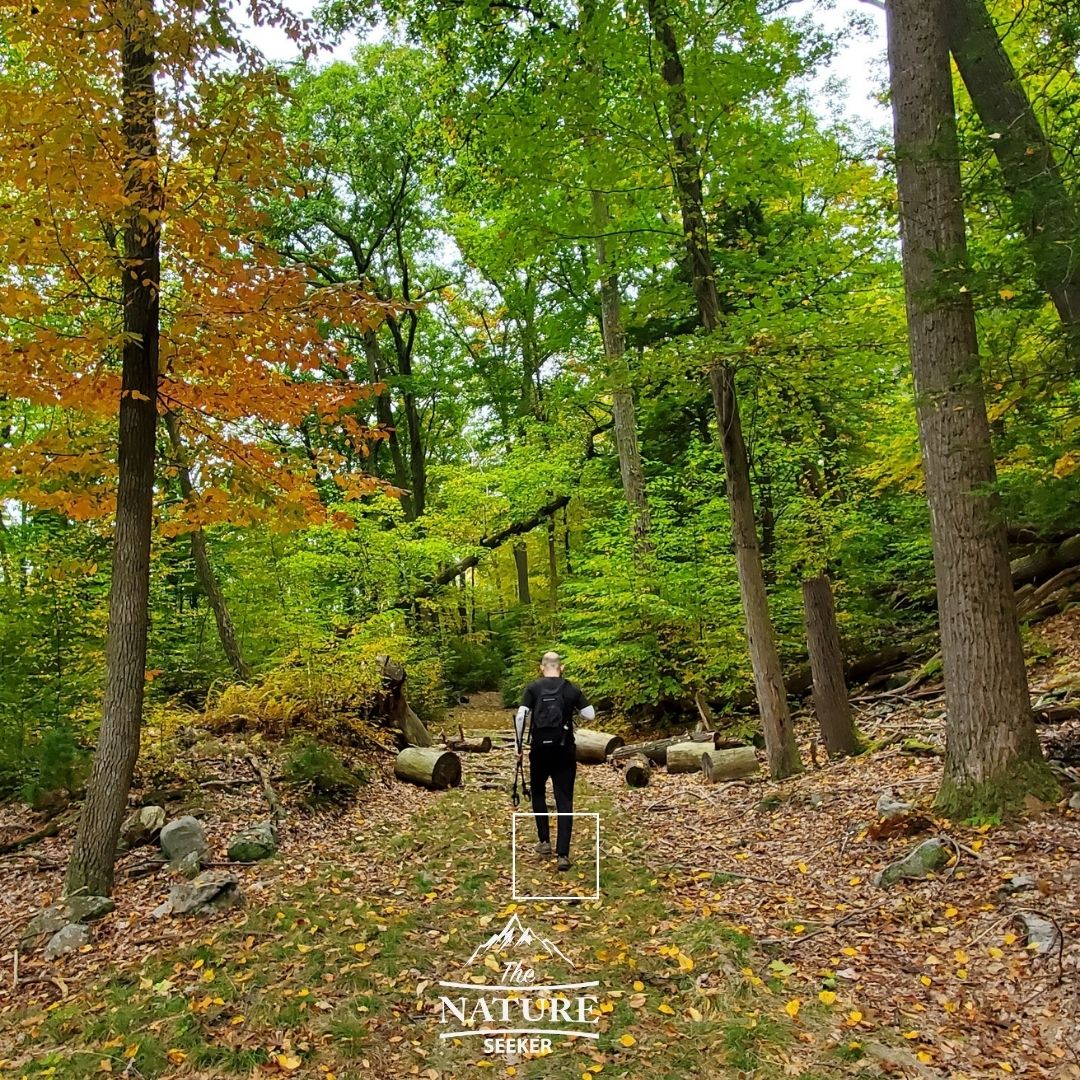 However, figuring that sooner or later their time would run out (it still hasn't and it's 2021), I preemptively got myself the exact same pair.
Sooner after just like I said above, the Speedcross 4 came out, and of course, I got those as well.
Now I own 3 of them: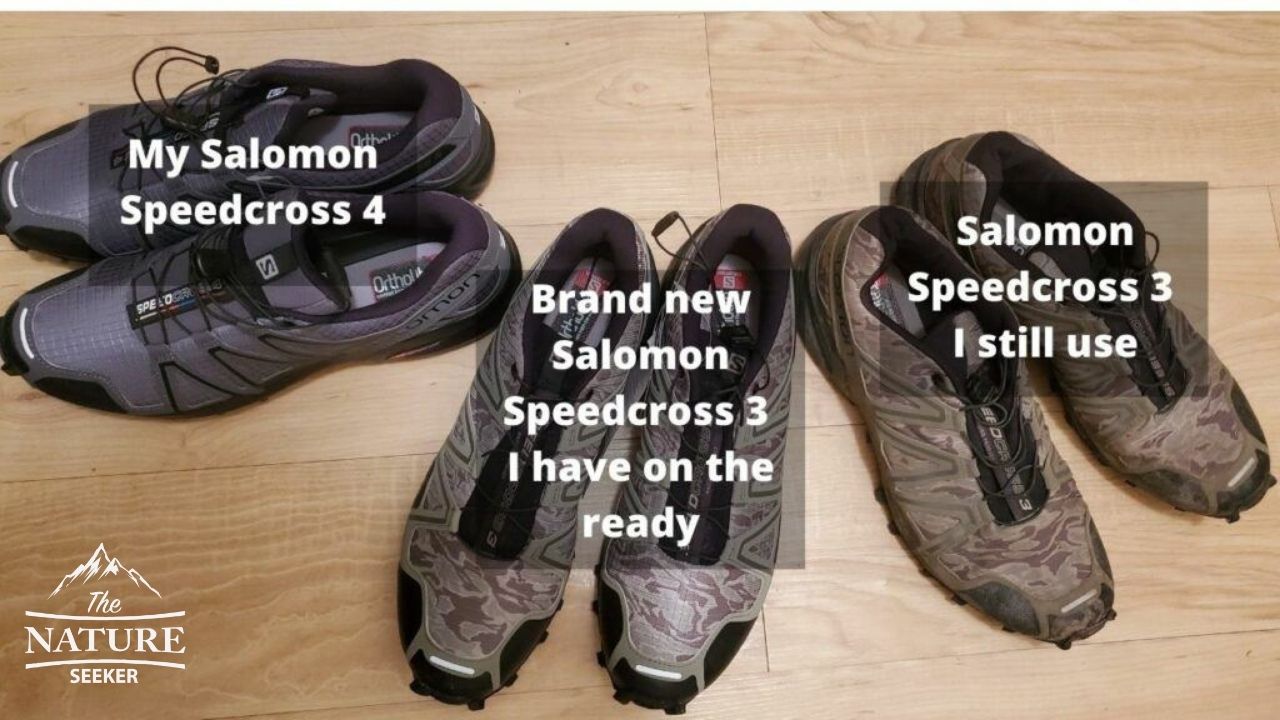 Overall, my 4 main shoes are this: 
Salomon Speedcross 3 for major trail runs (until they run out).
Ozark Trail Shoes for general hikes (and major road trips).
And the other 2 pairs of Salomons I own are there on standby.
Moving over to the Salomon Speedcross 4: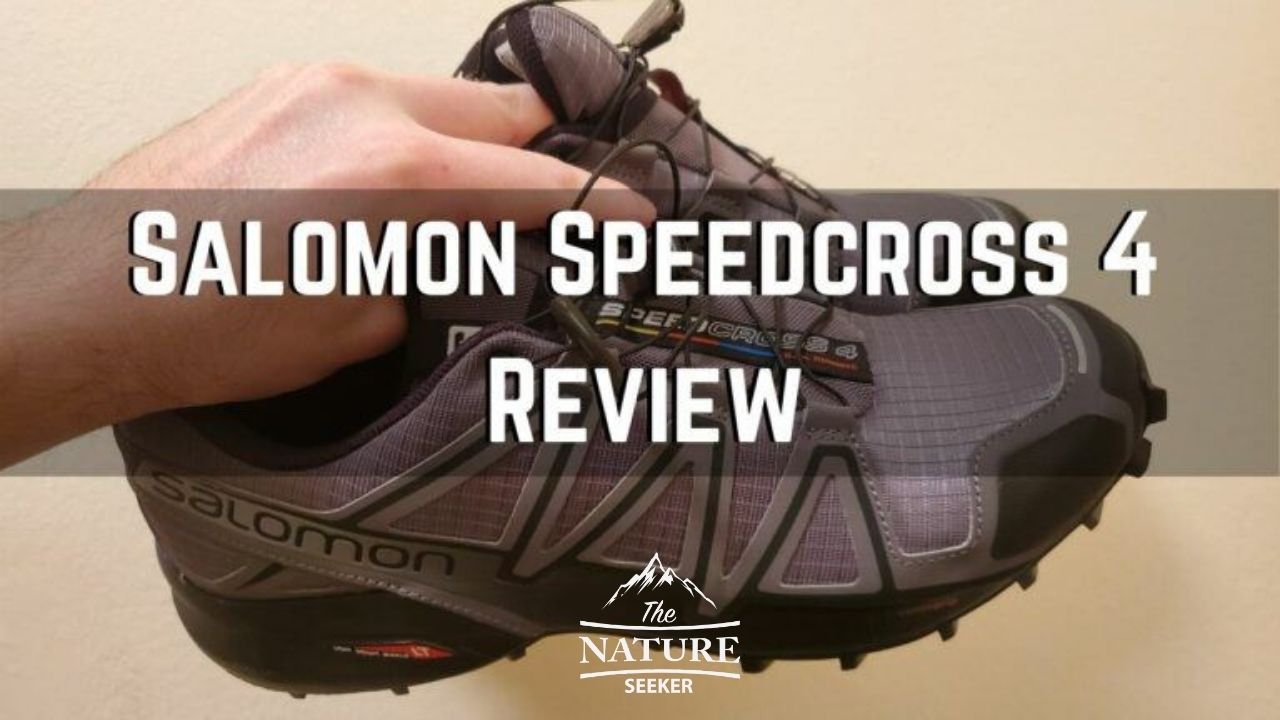 After years of waiting for my first pair of the Speedcross 3 to finally wear off and it not happening (yet), I decided to stop waiting on that inevitable day to come and just decided to start using the Speedcross 4.
Interestingly enough, there was only one terrain I never tested the Speedcross 3 on, and that was in snow, ice and a wintry environment where slips, falls, and other dangers lie.
And so I figured this gap in testing would be perfect to be made up with using the Salomon Speedcross 4.
And so I took them out and finally gave them some proper testing in this environment:
After testing the Salomon Speedcross 4, these were my 9 initial thoughts: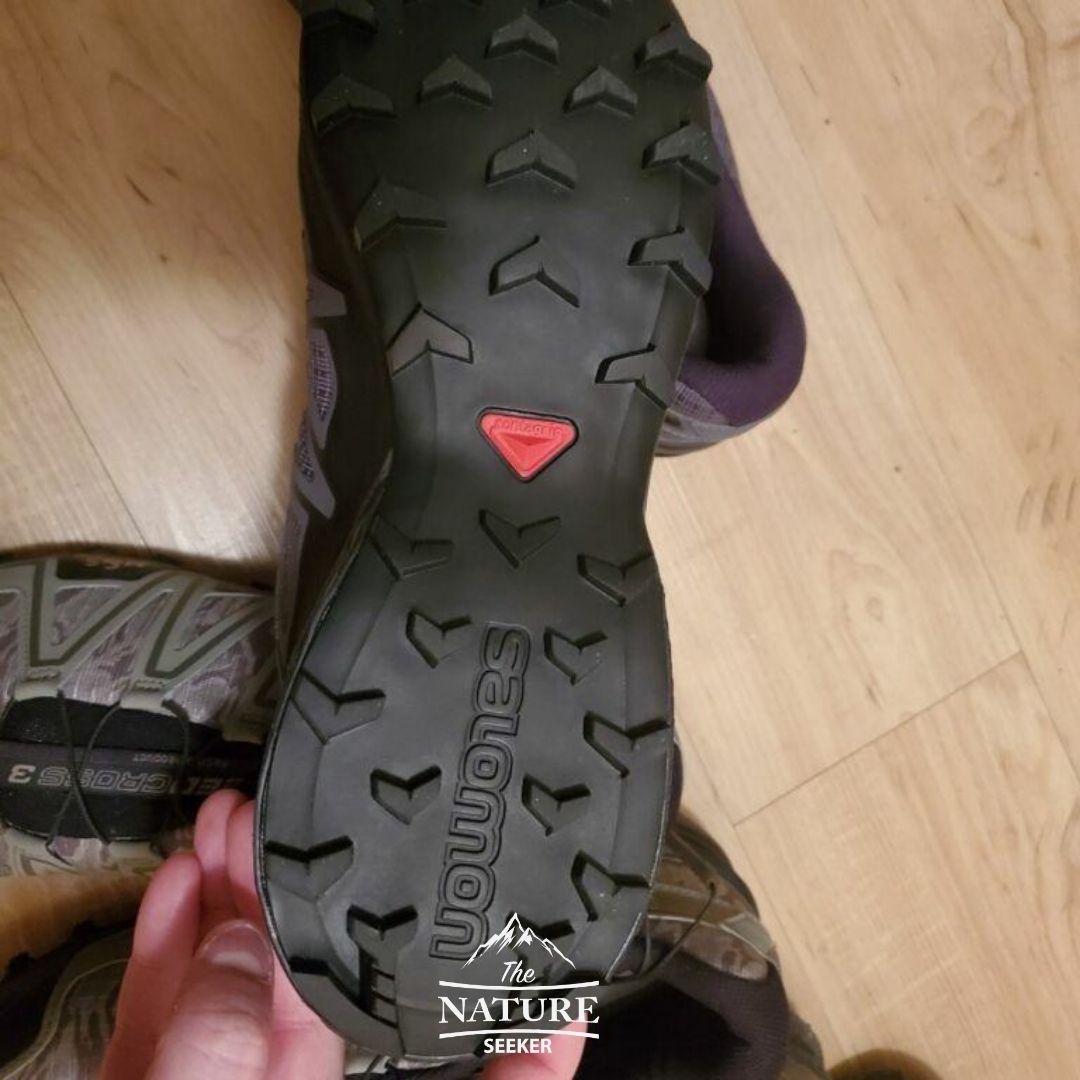 1) It feels exactly the same as the Speedcross 3 when worn. The fit is nice and these sneakers are good for preventing sprained feet.
2) The traction on them is just as amazing as the Speedcross 3, which means they will be extremely useful for downhill and uphill hikes in dirt (this was tested).
3) These sneakers are awesome for trail runs and perfectly designed for that.
4) I would feel very comfortable wearing them for any mud run events (in case you're into that).
5) Wearing them feels very comfortable.
6) Speaking from experience, these shoes last really long and that's considering you use them often in nature environment.
7) My estimate is that even for the hard core hiker, you can get at least several 100 miles out of these shoes before they even start to show signs of wearing off.
8) For mud, dirt, grass, gravel, uphill, downhill climbs, and similar environments, these sneakers are a trail runner's dream come true.
9) Some of the most serious trail runners I follow recommend the Salomon Speedcross.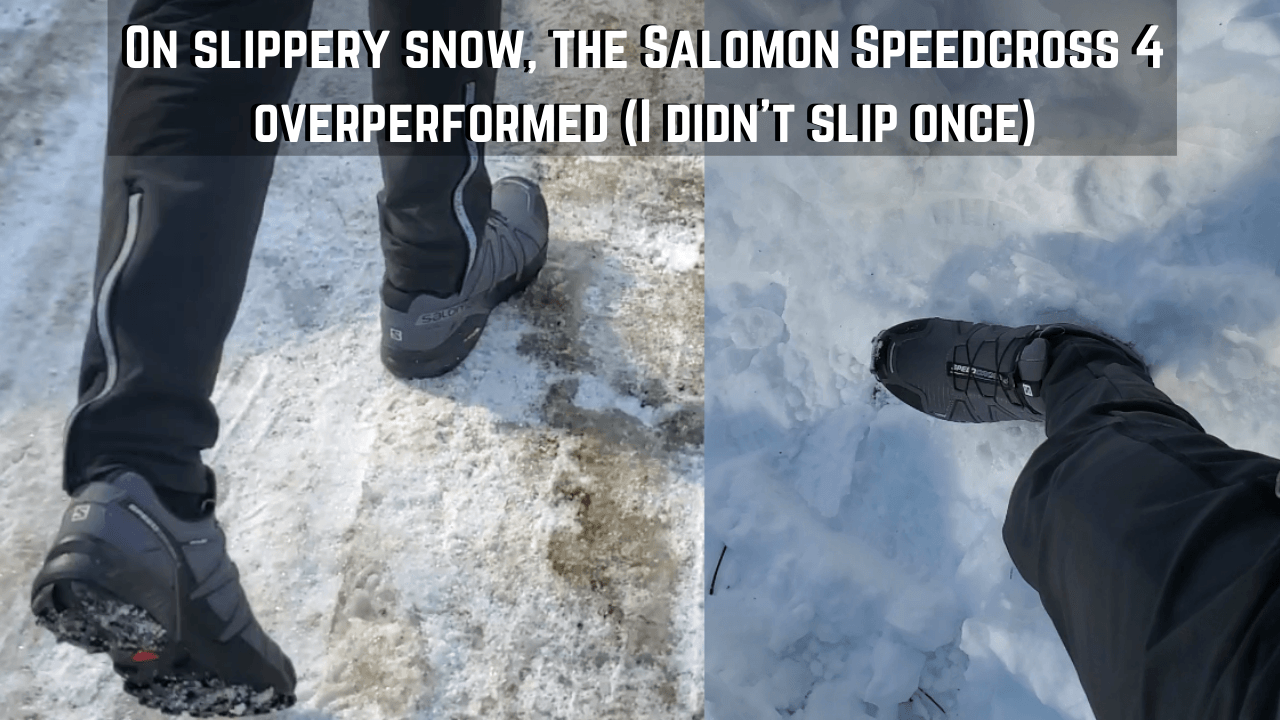 Pros of the Salomon Speedcross 4:
1) They are just as good if not better than the Salomon 3's I have.
2) Their reliability in almost any type of outdoor terrain is through the roof.
3) They are resilient sneakers and can easily last for years and 100's of miles.
4) Very comfortable fit.
5) Very good sneakers for trail runs.
6) Many different colors and options of these trail running shoes are available for men and women (see the different Salomon Speedcross 4 options here).
6) Out of the many choices for trail shoes, you can't go wrong with these (they're at the top).
7) I've put my Salomons through crazy tests (mud runs, hikes, water, ice, ect…) and they're still fine to this day.
Cons (yes even the Salomon Speedcross 4 has a few):
1) Don't even think about running on concrete with these sneakers on. They are not made for that and you'll wear off the traction very quickly. These sneakers are meant to be used solely on outdoor adventures, trail and hikes, not regular city jogs.
2) Avoid wet rocks and algae with these shoes. Their traction won't help you there much and frankly, hardly any trail running shoe will. The Ozark trail runners is a bit better for this as are regular water shoes. For water environments, I like (and use) the Zhuanglin Water Shoes.
Conclusions on the Salomon Speedcross 4:
I've thus far been just as amazed with the Salomon Speedcross 4 as I was when I first started using the 3's.
So far, I've done a few miles with them, and in terrain where I've seen other people struggle a lot with slipping, falling and losing balance (Snow, ice and so forth).
In my case, I haven't had any of those problems while wearing these trail sneakers, but in a way, testing them in this environment, plus testing the Salomon 3's in just about every other environment for years drew me to an important conclusion and that is:
The Salomon Speedcross 4's are perfect for an "all terrain" environment and will serve their wearers very well in just about any kind of scenario, be it in the: Dirt, mud, slippery environments, water, snow, ice and so forth. I included a video above to show just how good they are for this stuff. Get the Salomon Speedcross 4 here.
And with this said, if there is a question you have on these shoes, do let me know below!