While visiting Las Vegas in late January of 2019 for 1 week, I decided to research nearby hiking areas. A number of options came up in this article, I'll provide you with 5 of them.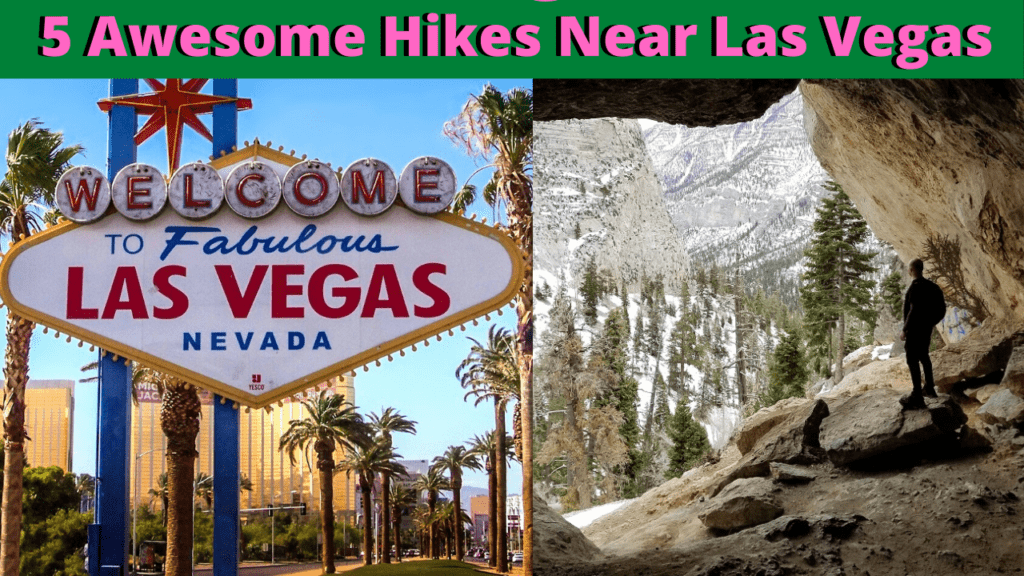 Most of these hiking and nature areas around anywhere from 30 minutes to 1 hour outside of Vegas so renting a car for one day out of the city is totally doable here.
Here is the list of the outdoor hiking adventures you'll discover near Las Vegas:
Mt. Charleston and Mary Jane Falls.

Red Rock Canyon.

Valley of Fire State Park.

Emerald Cove.

Zion National Park.
For me, I explored the first and last option on this list and passed the second, but for future visits to Las Vegas, when I'm tight on time, I'll be exploring the others and documenting them too, but they all have great reviews, as well as scenic and adventurous hikes you can do, all in a single day trip if you're staying in Las Vegas.
1) Mt. Charleston and Mary Jane Falls: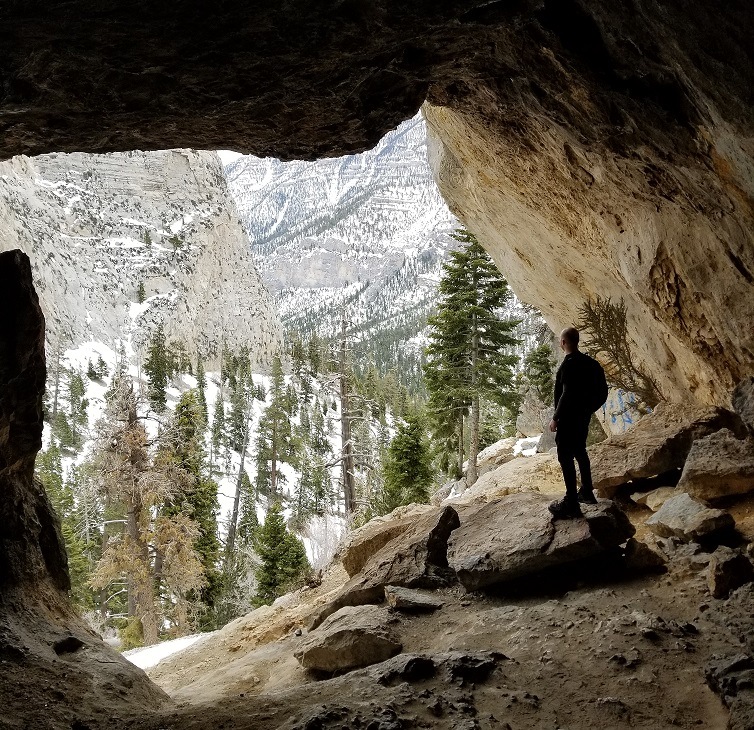 Location: West of Las Vegas.
Distance from Las Vegas (by car): 45 minutes.
Things to see: Waterfalls, fun hikes, caves, scenic drives.
Both Mt. Charleston and Mary Jane Falls are part of the same hiking spot and it is the one I explored when I first looked at different hiking areas to check out near Vegas. 
The following picture you see at the top is one of the most iconic spots of this hike which is a cave near Mary Jane Falls.
After visiting it and Mt. Charleston I have to say a few things:
I enjoyed the hike (it wasn't long, but it was snowy and slippery, so it did slow us down. 

I liked the panoramic views there.

I wasn't thrilled with the actual Mary Jane Falls as it was more of a tinkle falls, with hardly any water running there.
It's likely because it was winter time and most of the areas were frozen. But the scenic areas around this hike make up for the lack of an awesome waterfall.
So this is a recommended location you should check out if like us:
You are in Vegas and want to explore nature areas outside that city.

Are tight on time. We rented a car, did this hike early in the morning and returned in the afternoon.

Aren't really interested in crazy hikes, but just want something that is scenic and short (this one is about 3 miles long).
Information about Mt. Charleston and Mary Jane Falls (before you go):
This location is about an hour drive west from Las Vegas and when I say it is near Vegas, we're talking about an hour drive along a beautiful scenic road. And if you are into scenic roads, I've got 11 more to show you here.
A video showing how beautiful Mary Jane falls is:
Here is the location of Mt. Charleston:
There's also great reviews and tips from this popular hiking site on this location.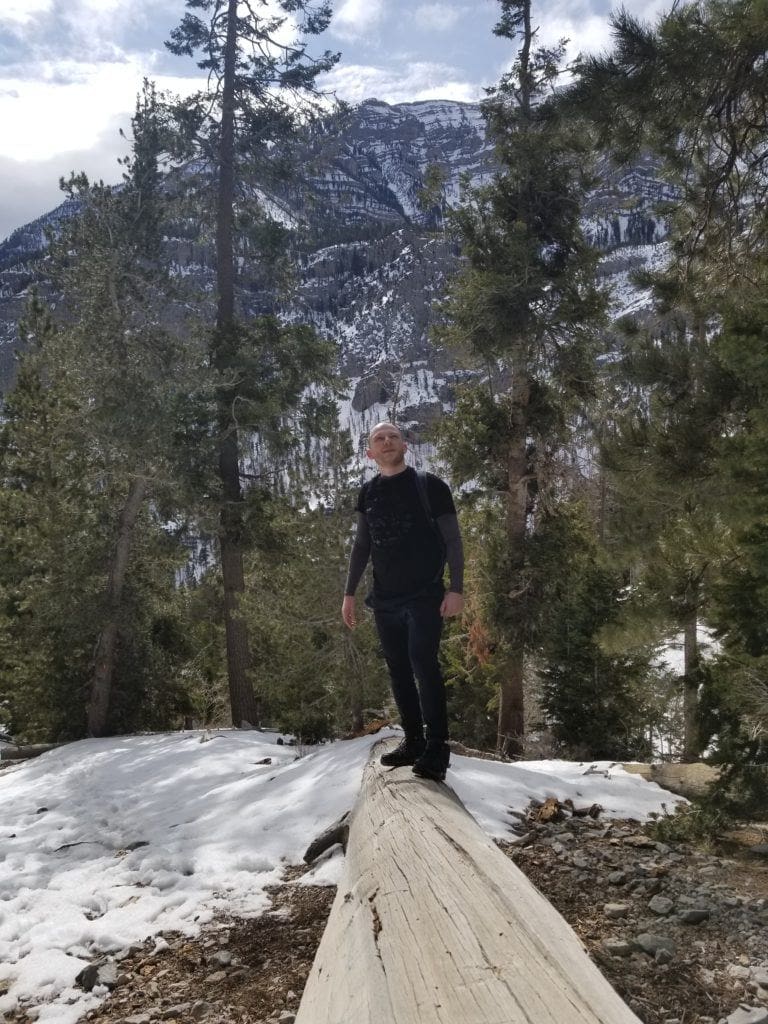 The trail to Mary Jane Falls is in a place called Kyle Canyon (the same canyon you see in the photo above).
And the views in Mt. Charleston are amazing:
Now when you hike to Mary Jane Falls, it is not on the actual hike to Mt. Charleston itself, it's just one of the many hikes there (one of the easier ones and if you want to get to the mountain itself, you will need to follow a different trail).
Getting to the actual location is not difficult, and once you get to the trail head, just stay to the right of it, until the trail start going up. If you want directions, it's actually pretty simple to get to the trail head:
Just use this map listing to get to the parking area, then look for the signs to the trail head, and then just follow it.
Considering you walk pretty quickly, the hike can be completed within a few hours.
It took us a little longer to do it due to the snow, which made walking and hiking more difficult, and it also covered the trails themselves, so we had to use some common sense to figure out the way.
There is a map near the trail head, so take a picture of it with your phone and refer to it if you need to.
2) Red Rock Canyon.
Location: Also west of Las Vegas.
Distance from Las Vegas (by car): 25 minutes.
Things to see: A lot of different hikes, waterfalls, scenic drives and overlooks.
Information about Red Rock Canyon:
Red Rock Canyon is probably the closest hiking spot you'll find near Las Vegas and it is actually part of the road which leads into Mt. Charleston.
I had the pleasure of driving on the scenic path through this park and I highly recommend exploring it if you're into dessert nature and want to do a one day trip.
I don't have photos of it, but I am going to share a hilarious video a UFC fighter, by the name of Max Holloway shared with the world when he went there:
Red Rock Canyon location details:
3) Valley of Fire State Park.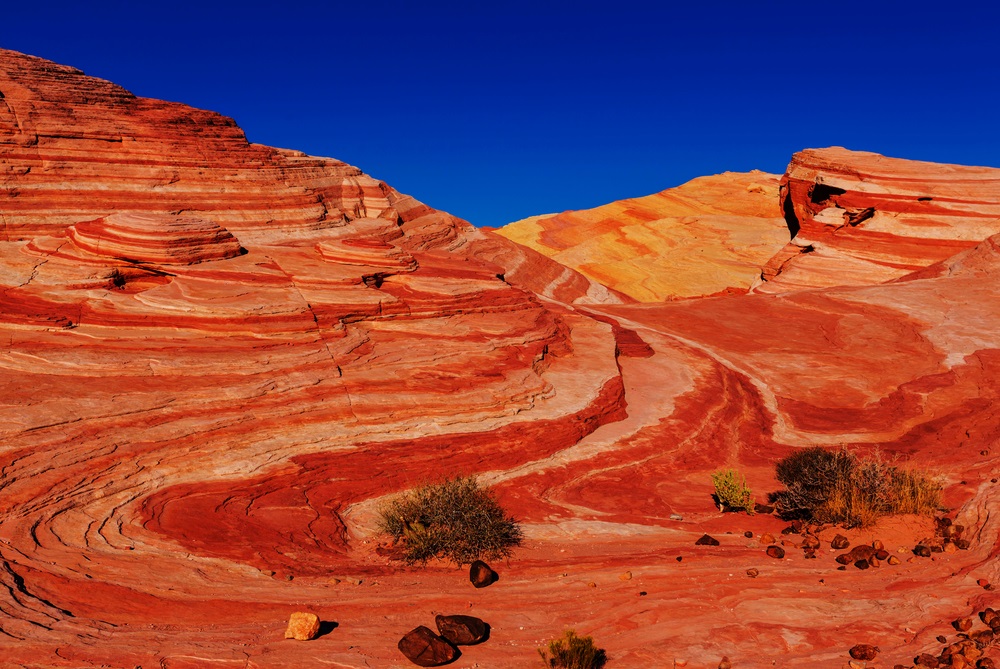 Location: East of of Las Vegas.
Distance from Las Vegas (by car): 45 minutes to 1 hour.
Things to see: Very scenic hiking areas. a good scenic drive and more.
Information about Valley of Fire State Park:
I drove past Valley of Fire State Park on my way to location 5 on this list, but I can tell you that the road to this park is very beautiful and worth exploring. Valley of Fire State Park itself has a lot to offer for hikers and people who enjoy nature, so it's definitely a top recommendation on this list.
And here is a great video showing why you should go there:
Valley of Fire State Park location details:
4) Emerald Cove.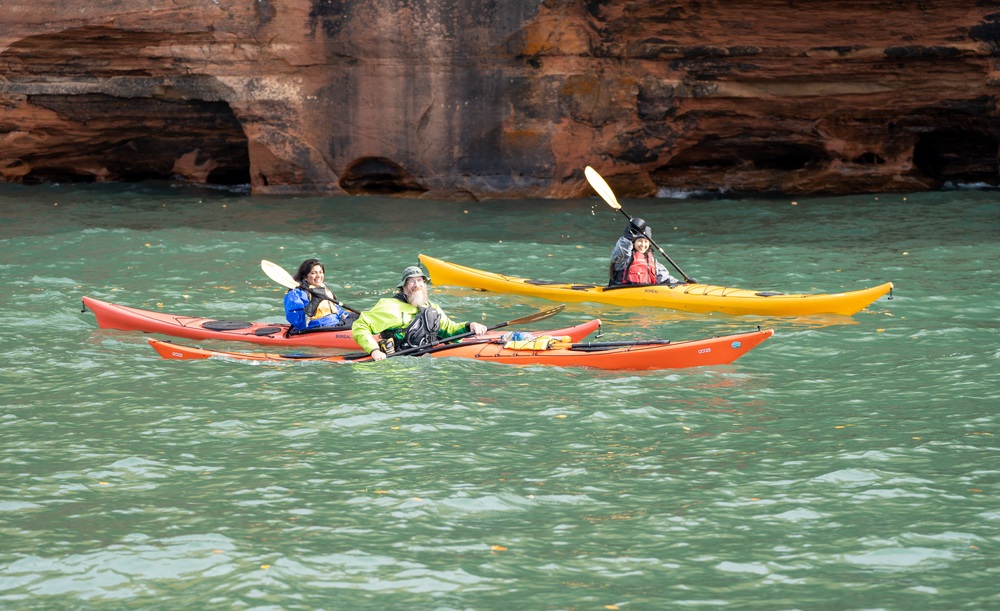 Location: South of Las Vegas.
Distance from Las Vegas (by car): 1 hour.
Things to see: Kayaking, hiking, scenic drives and more.
Information about Emerald Cove:
If you want to diversify your adventures around Las Vegas, kayaking is another option and you can do that in Emerald Cove, which is a popular spot people visit when they're in Vegas. This was one of the hikes I contemplated checking out before changing my mind once I saw a big spider in the preview of pictures being there. 
But if you don't mind that and like adventurous hikes, kayaking and more, then I do recommend you visit this spot.
And of course here is an awesome preview video of what you can expect in this spot:
Emerald Cove location details:
5) Zion National Park.
Location: North East of Las Vegas.
Distance from Las Vegas (by car): 2-3 hours.
Things to see: Hiking, scenic views, scenic drives and more.
Information about Zion National Park:
If you're willing to drive a bit further and wake up early to do it, checking out Zion National Park is a MUST DO.
I've been to this park 3 times, of which 2 visits involved leaving from Las Vegas early in the morning, going to this place and coming back in the evening. It is very doable if you're in good shape and want to see some amazing views.
You can squeeze in 2 hikes if you're fast, but if not, 1 hike and the scenic drive through this park are more than enough reasons to go. Here are some of the hikes I recommend checking out in Zion:
And of course, do the scenic drive through it, it's mesmerizing. 
Here is an awesome video that'll make you want to go to Zion:
The west coast trip that followed:
After my Vegas trip was done, I went on an amazing road trip west to the coast of the US. And that is honestly where I saw the most beautiful scenic areas ever in my life including the California and Oregon Coasts, Washington, and many location scenic destinations.
Looking back at all the things I saw, Mt.Charleston and Mary Jane falls were fun, but next time, if I'm constrained on time, I'll probably visit Red Rock Canyon next time.
But as for the other places I visited on the west coast after? Oh my goodness, I'm already scheming for the next road trip there again and just as an update, I took one, even further than my west coast trip and this involved me visiting the Canadian Rockies. 
Update: A road trip from Las Vegas through Utah's National Parks.
If you decide to do a road trip from Vegas and head east, then I would highly exploring the Mighty 5 National Parks in Utah. With the exception of Zion National Park, the other 4 are further north east of Vegas so if you go, you may want to stay at the hotels near each corresponding park.
But the point is that if you love nature and have a few extra days to explore places outside of Vegas, with no intention to return, then a trip through Utah is one I would recommend as well.