After hiking much of the Narrows trail in Zion National Park and really enjoying it, I wondered if there were any alternative places like it.
It just so happens there were, and I've compiled an awesome list for you today of other areas like the Narrows that you can explore! Some of these hikes are very popular (like the Narrows themselves) and crowded, but others are far more remote, but still just as beautiful to check out.

Here's the list of 11 hikes that are like the Narrows: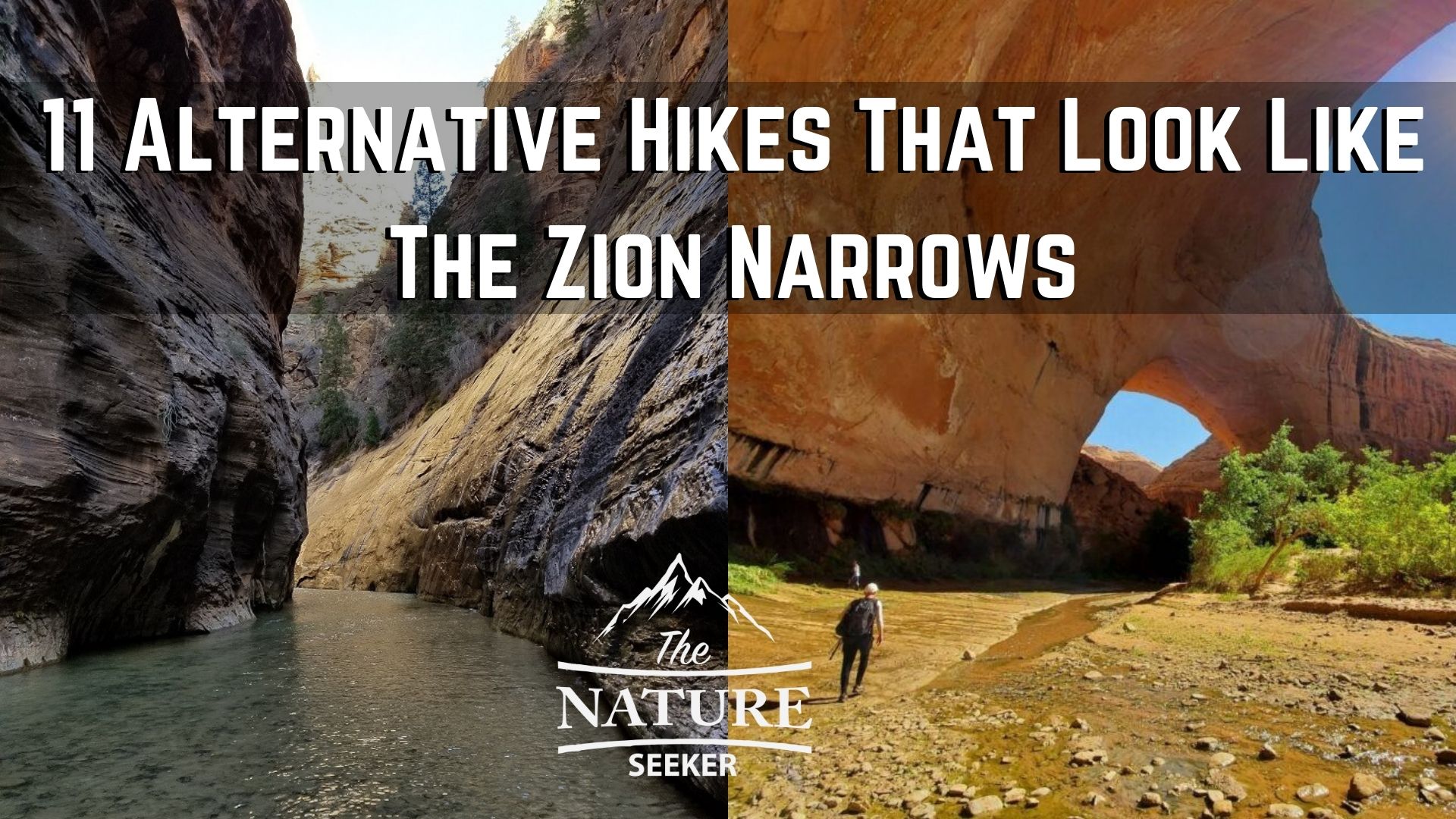 Halls Creek Narrows.
Death Hollow Canyon.
Zebra Slot Canyon.
Coyote Gulch.
Oneonta Gorge.
The Barracks.
Bulkskin Gulch.
Chute of the Muddy Creek.
Oak Creek Canyon.
Parunuweap Canyon.
Kanarra Falls.
Now I was able to find these 11 destinations thanks to a lot of research, mostly done on YouTube and thanks to it's related search suggestions. I've also been fortunate to explore a lot of them personally after doing so.

And while none of these hikes are not as popular or as well known as the Narrows are (this is good since it'll me an less people visit them), I will share the same videos that I discovered these places from and let you decide if they are worth hiking. 
It's hard to compare any hike in this world to the Zion Narrows, because this place is itself unique, and the park (Zion National Park) is truly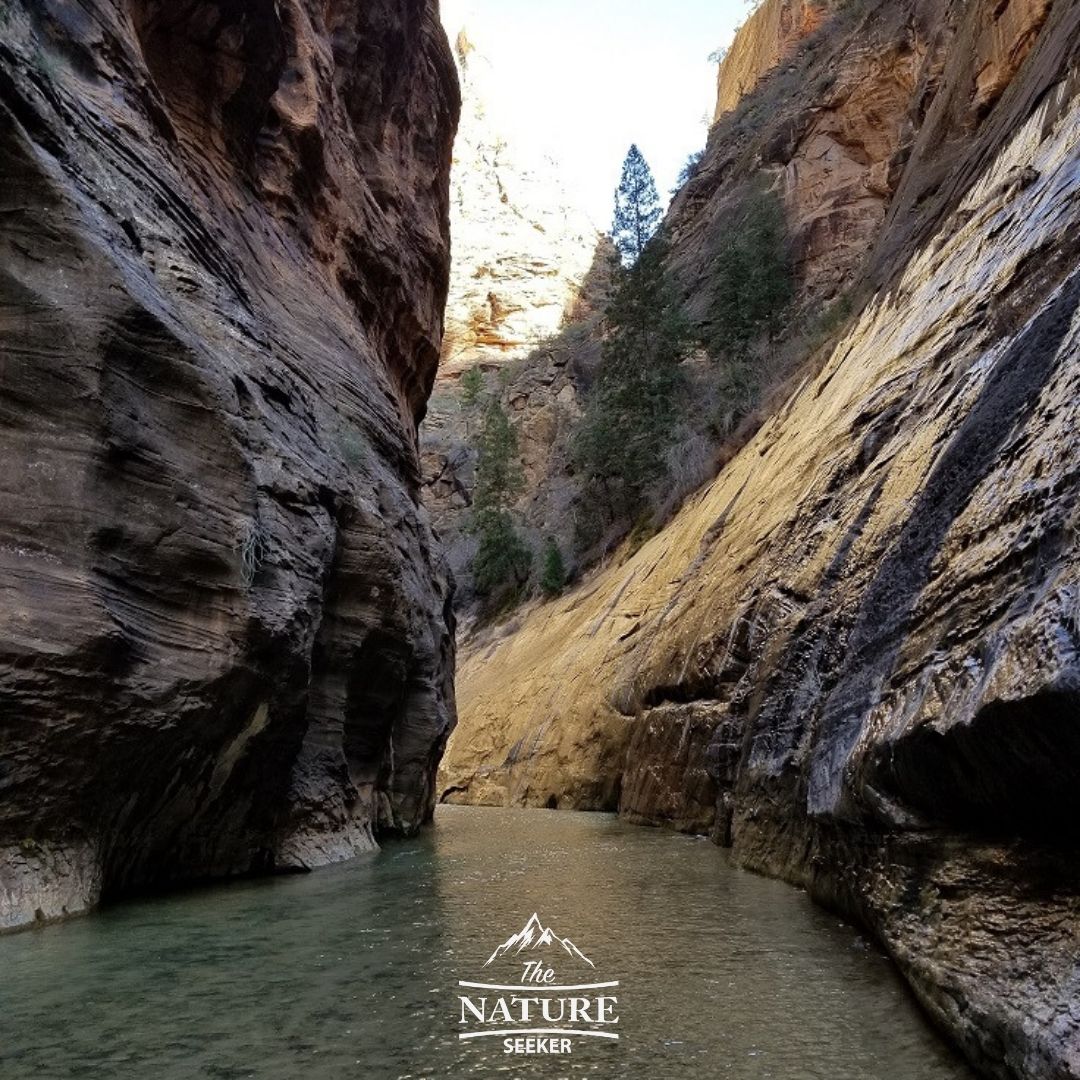 amazing too. I mean this picture really explains it:
But I'm certain that you'll probably see some of the options on this list and find them to be equally as beautiful if not more so.
In fact, I'd love to know a few things from you after you read this list:
1) Have you tried the Narrows hike?
2) Have you tried any of the 11 alternate hikes on this list and if so, how would you compare them to the Narrows?
3) Are there any other hikes like the Narrows you would recommend I add to this list? Let me know below!
But I am still aiming to do all of the 11 on this list and to update it once I get the chance. Before we get into the details, let me explain a very important thing and that is:
The 5 main reasons these places are worth visiting:
1) You'll likely see a lot less people in most of these places since like I said it's not as popular.
2) They are ALL gorgeous and some are very challenging for adventure seekers.
3) Most of the hikes in these places are simple, but you should go with other people for safety.
4) Many of the hikes on this list can each be done in 1 day.
5) Most of them are in Utah, so if you're already planning on seeing the Narrows, these other hikes are all in the same state and you can make an entire road trip out of this.

Obviously, there's more than 11 places like The Narrows, but here's why I chose them:
The Narrows hike can be classified as a gorge, a slot canyon or even both, and Utah for example is a state which has MANY slot canyons, but most of them do NOT look like the Narrows, which is why I selected these choices particular places. 
All of them are trails that take you into the water and into a gorge/slot canyon, like you would experience with the Narrows.
Here are the 11 alternatives hikes and places that look like The Narrows:
Now it's time to get to each hike and to show off why they are just as worthy of visiting as the Narrows themselves. We'll start with:

1) Halls Creek Narrows:
This trail looks remarkably similar to the one you'd see in Zion National Park, except there's less green vegetation. You can easily find Halls Creek Narrows on Google Maps and it's close to Capital Reef National Park (one of the Mighty 5 National Parks).

One thing to note is that before you go here, you will have to park your car and then travel at least 8 miles to reach this particular area, so this hike should be done over 2 days or more and is recommended for experienced hikers.
If you can get to this place in none flash flood seasons (winter and summer are usually the best times, not early spring), and you're very athletic, you can do a day hike through this place, which would take over 20 miles.
2) Death Hollow Canyon: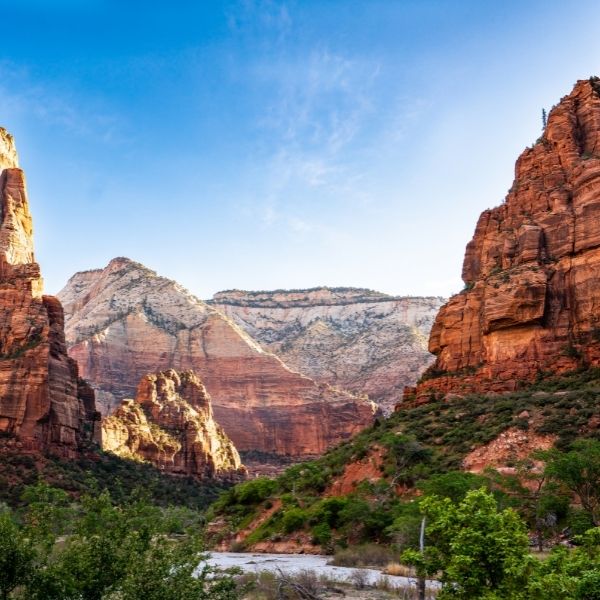 While looking up all these popular slot canyons on YouTube, Death Hollow Canyon came up in my related searches and obviously, I had to click to see what it was (The channel is Mediocre Amateur). 
Even though the name of this place seems scary, from the actual video of 2 people doing this hike, it is far from that and is actually pretty peaceful and beautiful to explore. 
Death Hollow takes awhile to reach from the trailhead, and the actual narrows part of it looks more like the Subway hike of Zion National Park, but it's a gorgeous hike.
You can find this hike within Grand Staircase Escalante. And in addition to that know that this area is an amazing area to find other incredible hikes.
There are numerous places from which you can enter Death Hollow Canyon, but being that I haven't yet seen it for myself, I'll just link you to this page which shows you the different spots to enter it from.
3) Zebra Slot Canyon: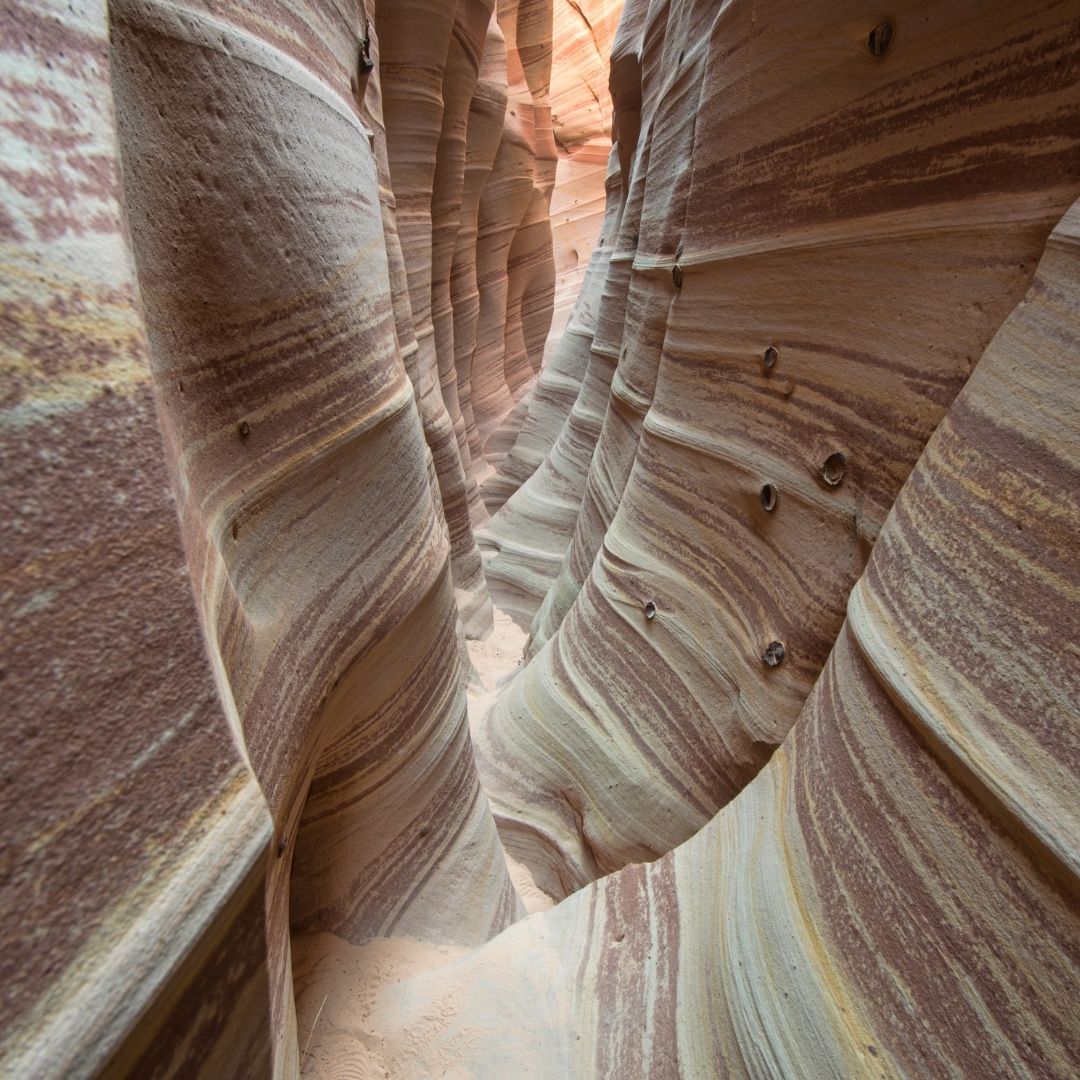 This place is a mix of a traditional slot canyon where you can get into very tight spaces, but it leads you into a river and canyon and in some parts of this area, it can get tight and chest deep.
As for videos, I did find this particular one which I believe is most informative on what to expect and see in the area:
While Zebra slot canyon is dry most of the year, you may find yourself submerged in water (chest high) at times, especially if there was a recent flash food there.
Obviously be careful before going here and make sure you check if the flash flood warning is high or not before doing so.
The good news is that even if some reason you cannot make it to Zebra Slot Canyon, there are PLENTY of nearby alternatives that will suffice instead of hiking here, and I would dare say, many of them are much better looking than the Zebra Slot Canyon itself.
Not trying to put down Zebra Slot Canyon, but know the risks before coming here.
4) Coyote Gulch: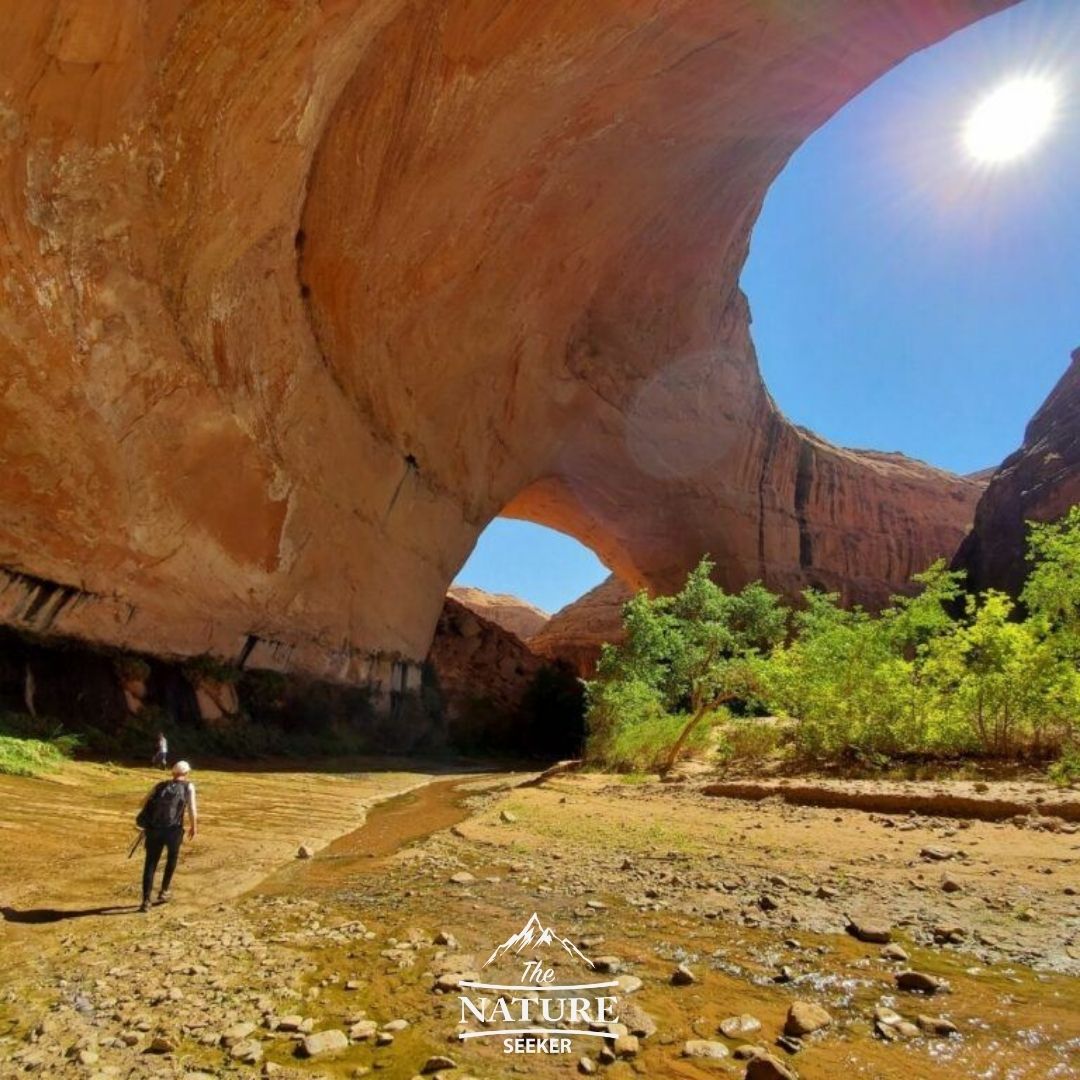 This is one of the 2 hikes on this list that I've done and in fact, I've been to Coyote Gulch twice, failing to reach it the first time I went and the second time, making it.
Out of all the hikes I've done in my lifetime, this was without a doubt the most strenuous and difficult one, as I chose to do a one day hike in Coyote Gulch which involved some short, but steep climbs. 
However, Coyote Gulch itself has several access points, and the ability to explore it over a single day or several days is possible, and to learn more, I've included a link to help you do that above.
As for beauty, this place certainly has a ton of it, from gigantic natural bridges, to beautiful peaceful rivers, and giant canyon walls that you can explore.
It's basically a larger version of the Narrows hike and one I highly recommend. That picture to the right is me exploring it awhile back.
This place is not far from Zebra Slot Canyon and in addition holds other awesome hikes. In fact, here is a list of the best hikes in Utah that I recommend trying.
5) Oneonta Gorge:
This is the area I attempted to visit during my Pacific coast road trip, and it is located in Columbia River Gorge, 2 hours inland into Oregon State, but as I said, a fire caused it to close, for several years in fact.
In 2020 I tried visiting it again, but sadly, there hasn't been any indication on when it'll finally open. But once it does, I will absolutely visit it.
Accessing this place and hiking it is probably the EASIEST out of all 8 choices (but also the most crowded. You literally park your car nearby and enter the trail which is a few 100 feet away.
It then takes you about a mile into the gorge (in water) and ends at a waterfall. I was VERY tempted to enter this location despite it being closed, but seeing all the giant icicles when I was there, the burned debris and on top of all this, the snow, I decided it wasn't worth it, and headed back to the Oregon Coast.
This place looks like a more greener version of the Narrows and I cannot wait to see it.
Update: In 2022, Oneonta Gorge has opened up, but it may close sporadically depending on conditions.
6) The Barracks (back to Utah):
Another awesome suggestion came up today on YouTube for hikes and this one happens to literally be next door to Zion National Park. It is called "The Barracks".
The great thing about this one is that it's near the east entrance of Zion and I do recommend you actually go into the park and do the scenic drives there. In many ways, the Barracks looks almost identical to the Narrows in some places.
7) Buckskin Gulch:
I'd heard about this particular gulch when I first made this list, but apparently there is a Narrows type hike that goes into it, and the potential here is major considering how long this place is to hike.
In fact, this is known to be the largest (known) one in the country and as far as hiking goes, you have several options:
There is a point A and B to Buckskin Gulch that spans for about 20+ miles (if you intend to do the whole thing). It is located in the Vermilion Cliffs National Monument.
Between these 2 points is an "exit area" where you can get out of the slot canyon and go back to your car.
Some people elect to start at one point, go as far in as time permits them to before turning back. Others can camp within it (permit required).
Be aware that flash floods are also a danger in Buckskin Gulch so look out of that. In any case, most of the hike will be through large Narrows like canyons, and there will be a several mile part of it that is dark and very much a tight slot canyon.
8) Chute of The Muddy Creek: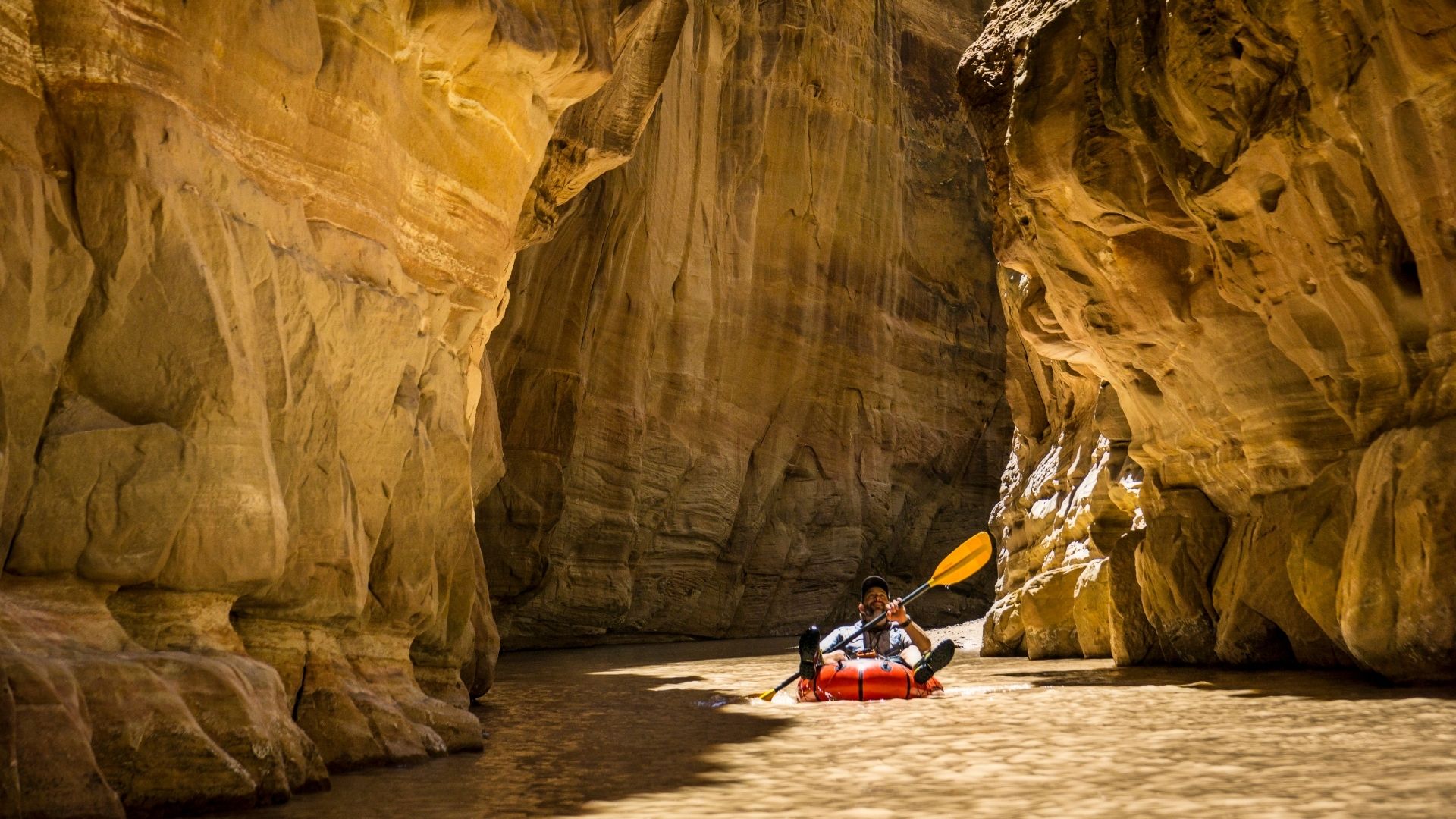 Consider Chute of The Muddy Creek a type of "dirty Narrows" because you're walking in mud that's literally a river. You can also kayak through it as well if the water level is deep enough.
It is a great fun hike if you don't mind getting a little bit dirty, and to show you this place well, again I am linking to the same people who I showed you exploring Buckskin Gulch. They are called Mediocore Amateur and they run one of the best hiking YouTube channels I've ever seen.
As for locations, the best one I could find from AllTrails.com.
This list will grow, but in the meantime, here are my recommendations:
Besides hiking these 8 areas, be sure to properly check on each spot, and see what is required to travel, because most of these places are not easy to reach, or hike for that matter.
Additionally, I also recommend you see many of the other places next door to each of these hikes. Because 7 out of the 8 of them on this list are in Utah, my advice is to explore the Mighty 5 National Parks in Utah as they are the main attraction of the state (for starters):
Zion National Park (where the famous Narrows are).
Capital Reef National Park (post coming soon).
The hikes outside of that which include Coyote Gulch, Muddy Creek, Halls Creek Narrows, the Barracks are not in any of these national park areas, but if you're short on time, I'd start with the national parks, do the Narrows hike in Zion and then mix it up by exploring the other parks, and if you've already done that, then try to do one or more of the hikes on this list.
9) Oak Creek Canyon (aka West Fork Trail in Sedona):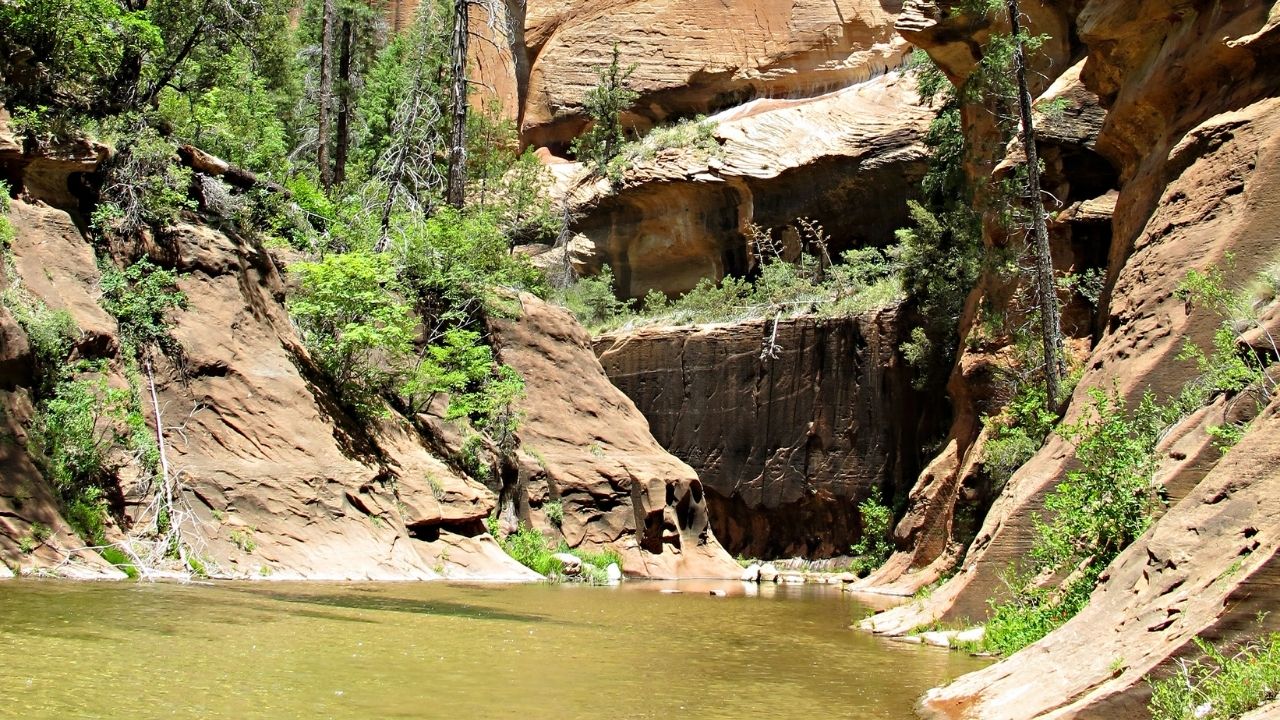 I literally discovered this hike that looks a lot like that Narrows today by getting a recommendation on YouTube from a person who did it.
The hike is found in Sedona, Arizona and is called Oak Creek Canyon. I've included a link there a first person view of it, but it is beautiful and highly recommended.
Sedona itself is known for being an amazing destination and now that you know it has a hike that looks like the Narrows there, I highly recommend going. I've done several hikes there myself but not this one (yet) and the area is just a stunning region of Arizona you have to explore if you're into nature!
Note: This is officially known as the West Fork Trail and I personally did it. Yes it does have areas that look like the Narrows!
10) Parunuweap Canyon (Utah):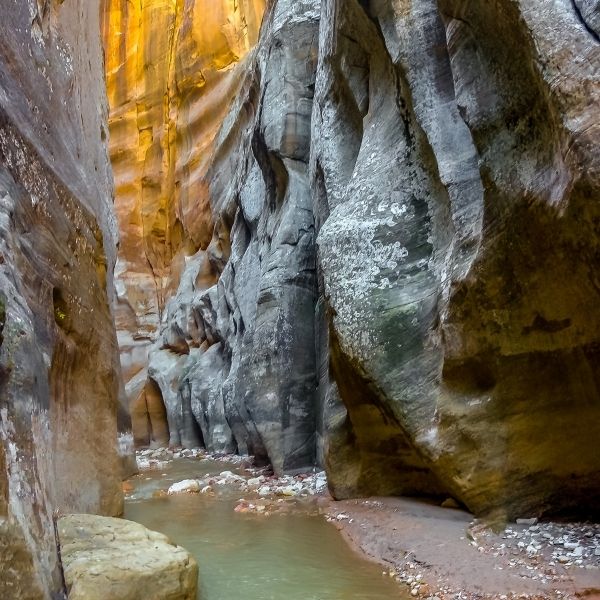 I received this hike suggestion from someone I follow on YouTube (Jerry Arizona) and frankly, it's sometimes hard to tell apart this canyon from the actual Narrows.
Furthermore, what's even more surprising is that this specific Narrows look alike is literally inside Zion National Park too, just more on the southern side of the park from the map.
In many areas of this hike, you get very similar views of the canyons, waterways and more, and best of all this hike is not crowded like the Narrows.
Please be careful with hikes like this because they are in more remote locations and if you're not experienced at hiking to these types of spots, play it safe and hike more commonly known and crowded places, to be on the safe side.
Looking at the map, I don't really know of any major trailheads that lead here but I'm certain there are numerous ways to reach it. Make sure to research this hike carefully. What I do know so far is that there are several miles of hiking needed to even reach the canyon itself.
11) Kanarra Falls: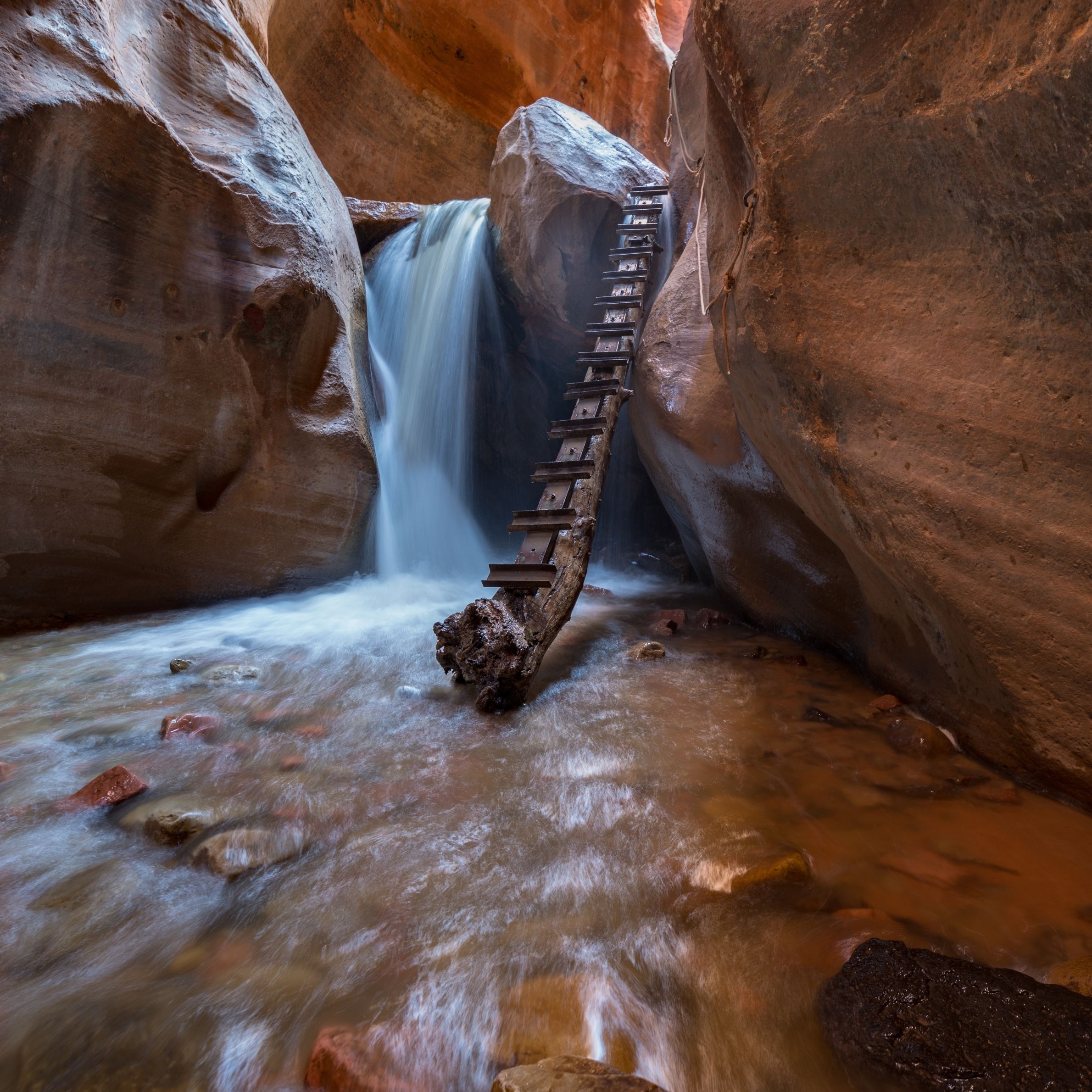 How I didn't think of adding this hike to the list is beyond me, but I'm glad I did.
Kanarra Falls is to many people "that waterfall hike with the ladder" that you may have seen and odds are just by looking at that picture, there's a good chance you've seen it somewhere.
Well it's located in Utah, not far from Zion National Park and while it requires a permit to enter and is pretty short, especially in the part where you enter the slot canyon to get to the waterfall, it's still awesome to behold once you're in.
The hike itself is nowhere near the length of the Narrows, but if you're not thinking of going so far into the Narrows themselves and/or have been there and just want to try out a place that somewhat resembles it, Kanarra Falls is a perfect location to check out for just that goal.
I tried this hike and really enjoyed it despite it being freezing cold, and I would recommend it to anyone who is into Narrows type hikes or just wants to add more beautiful slot canyon hikes to their list of places to see.
Other hikes like the Narrows, I can't disclose (but can give you clues on finding):
One short hike I've done so far that very much resembles Oneonta Gorge (and The Narrows) is actually difficult to find but is located in North Shore Minnesota. It is quite exquisite and a pleasure to find. I provide clues on how to get there in that post.
Recommended gear to wear when going on these hikes:
Have your own hikes like the Narrows to recommend?
I'd love to know more of them and would happily add them to this list. And if these hikes are places you've already explored, I'd love to know how you feel they compare to the Narrows and if they are better! Thanks for reading!