In very early 2020, I managed to get in a 2 week road trip under my belt that spanned across most of the Western US.
I say managed because this was right before all the crazy events took place that stopped everything, so I got really lucky as literally one week after I returned back to NYC from that trip, everything was shut down.
During it however, I want to share 21 nature spots I explored that I recommend you do as well if you get the chance, especially if you're already brainstorming what places to see in the western US or you just want to do a road trip through this beautiful region of the United States.
The 5 states I explored during my road trip across the western United States:
Utah (3 days). 5 gems.
Nevada (2 days). 3 gems.
California (3 days). 3 gems.
Oregon (3 days). 5 gems.
Washington (3 days). 5 gems.
I've included a basic map of the areas I drove through during this trip, but I'll get into the details of each day and the gems seen in each state and the spots we saw shortly.
Let me say there were a lot of places and gems I missed, sometimes due to circumstance, and I actually counted that it was 11, which I'll also describe below, so there should have been more.
But things happened that didn't let this come to fruition, but it's OK.
As abonus, after finishing this trip, I revisited Vancouver Island for a few more days before finally heading home. But we'll only focus on the western US portion of the trip for this post.
Some background on this road trip across the western US states:
While this trip didn't take me through all of the states composing all of the western US, it was certainly a long one, and considering the week before this trip even took place, I spent a week in Las Vegas, I was away from home for about 20+ days.
Because I keep a very active and constant pace during my road trips, the 3 weeks I was out of town really glued me to my bed when I finally returned and I slept for nearly 3 days straight to compensate for all that activity afterwards.
Now you obviously don't have to travel at the pace that I did, but know that you can truly cover a lot of places and regions in a short amount of time when you travel through the Western United States and this trip itinerary I'll share with you will give you plenty of spots to find:
Let's start with Utah (3 days) and 5 gems explored: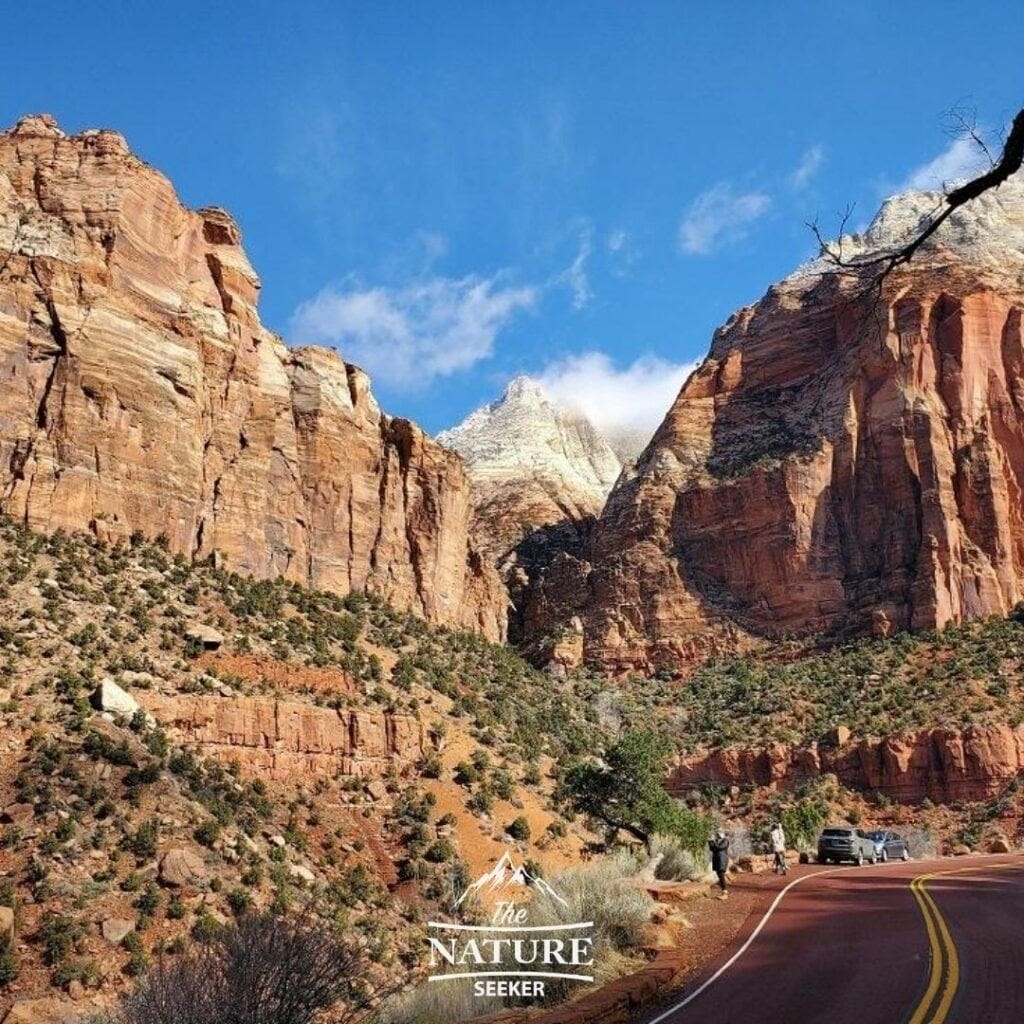 I started my trip at 4 a.m on a Sunday in Las Vegas. The plan was to travel north west and see the most popular national parks Utah had to offer. I later learned the parks I did manage to explore during these 3 days were known as the
Mighty 5 National Parks
. Anyway:
Day 1: Drove through Zion National Park and then hiked in Bryce Canyon National Park (2 gems).
Day 2: Explored Coyote Gulch and missed Capital Reef National Park (1 gem).
Day 3: Finished up my Utah itinerary by exploring much of Canyonlands and Arches National Park. Yes 2 national parks in one day (2 gems)!
Total: 5 gems.
Now you might think this pace is a little nuts, and I wouldn't blame you, but like I said, this is how I do my road trips and honestly, I saw a lot during these 3 days.
Here are some notable memories from these 3 days I spent in Utah:
1) I was (as usual) blown away by Zion National Park. I only got to drive through it's scenic area during this day, but did explore at least 3 of it's most major hikes in the past which were: Observation Point, the amazing Angels Landing as well as The Narrows.
2) Bryce Canyon National Park also surprised me. I only did one hike through the park, but it helped me see pretty much it's most popular spots in a short time.
The snow really added to it but let me warn you: Bryce Canyon in the winter time is very cold and when I went, I wore 2 things that helped me stay very warm (and comfortable):
3) As for Capital Reef, it was the only major park I missed during my trip, and I will hike it next time (I've heard amazing things about this park).
4) Coyote Gulch was probably my biggest wish to see during this trip, and yet turned out to be the biggest disappointment.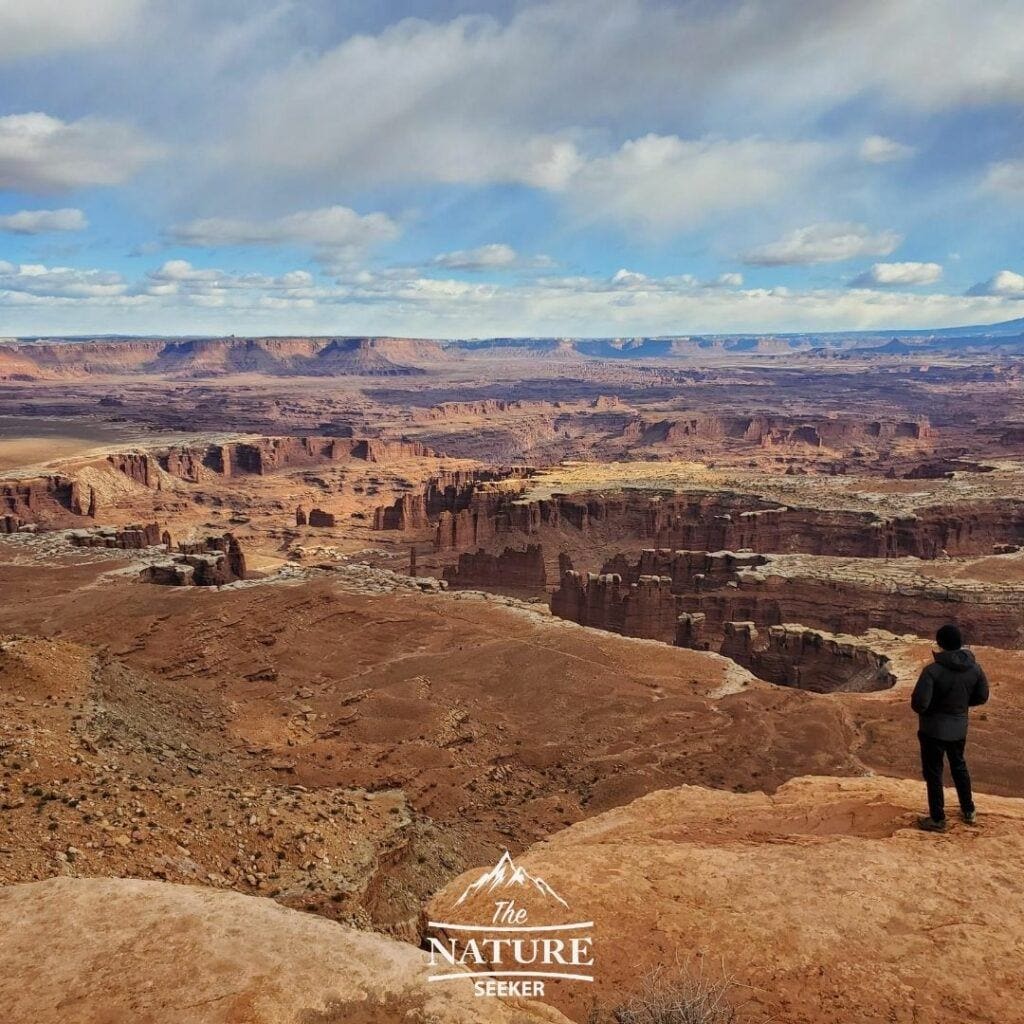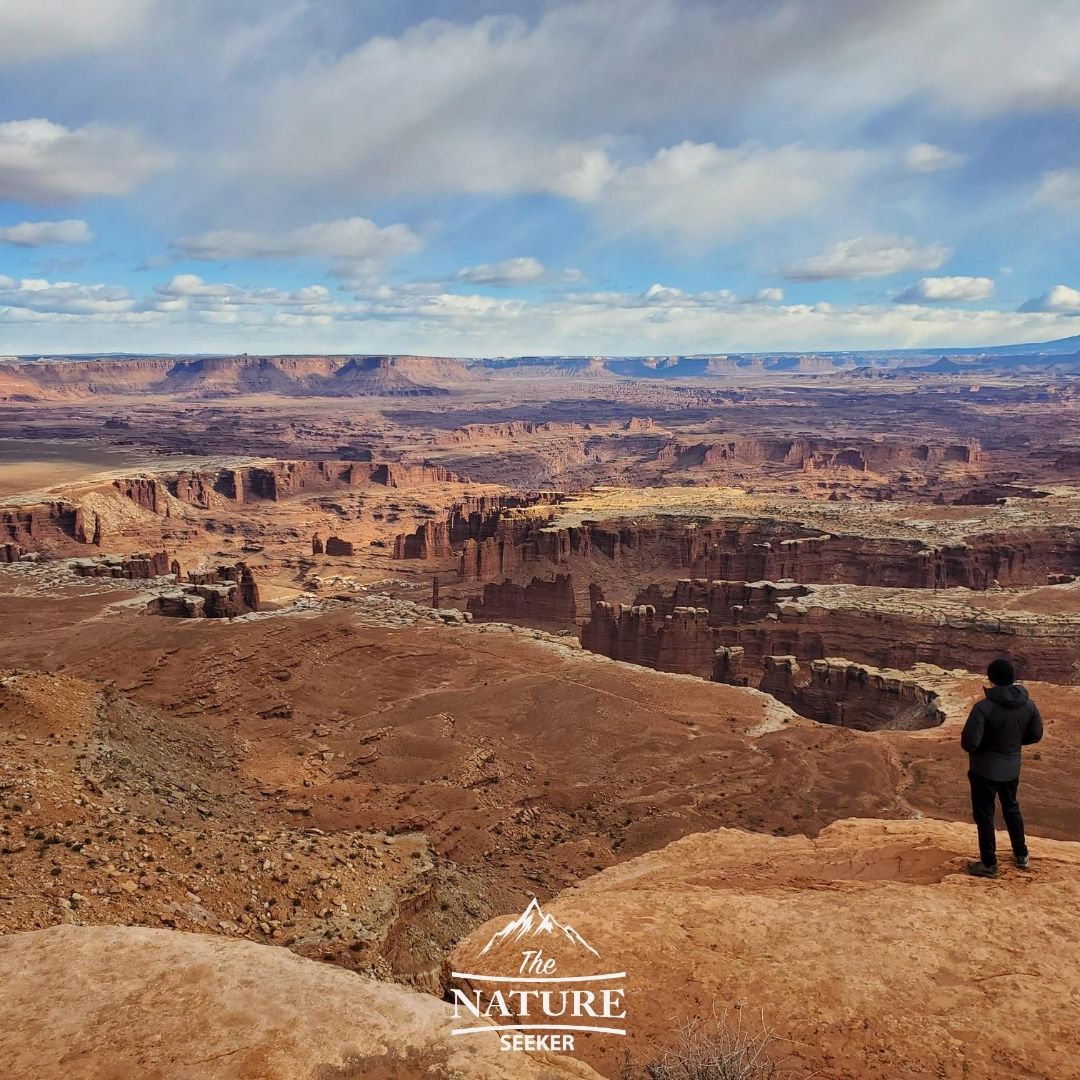 This was because while I had managed to reach the area and hiked to it, the problem this:
I wasn't able to descend into the gulch to explore it and see the most beautiful spots.
I literally had to turn back at the last hour before it got dark due to mistakes made and it has been heavy on my heart since! Lots of mistakes were made and I plan to fully correct them when I revisit Coyote Gulch (soon).
Update: I did revisit it and I did it successfully the second time! This ended up being one of my favorite hikes in all of Utah state.
5) Arches National Park blew me away, and I couldn't believe all the areas I got to explore in just one day there. It was a very satisfying experience, even though it was only a few hours.
6) And finally, Canyonlands National Park was what "topped" off my visit to Utah and this park too had blown me away.
It felt like an inverted Grand Canyon and like Arches, I had also been fortunate enough to see plenty of spots there, all in a few hours too.
Nevada (2 days) and the 3 gems explored there: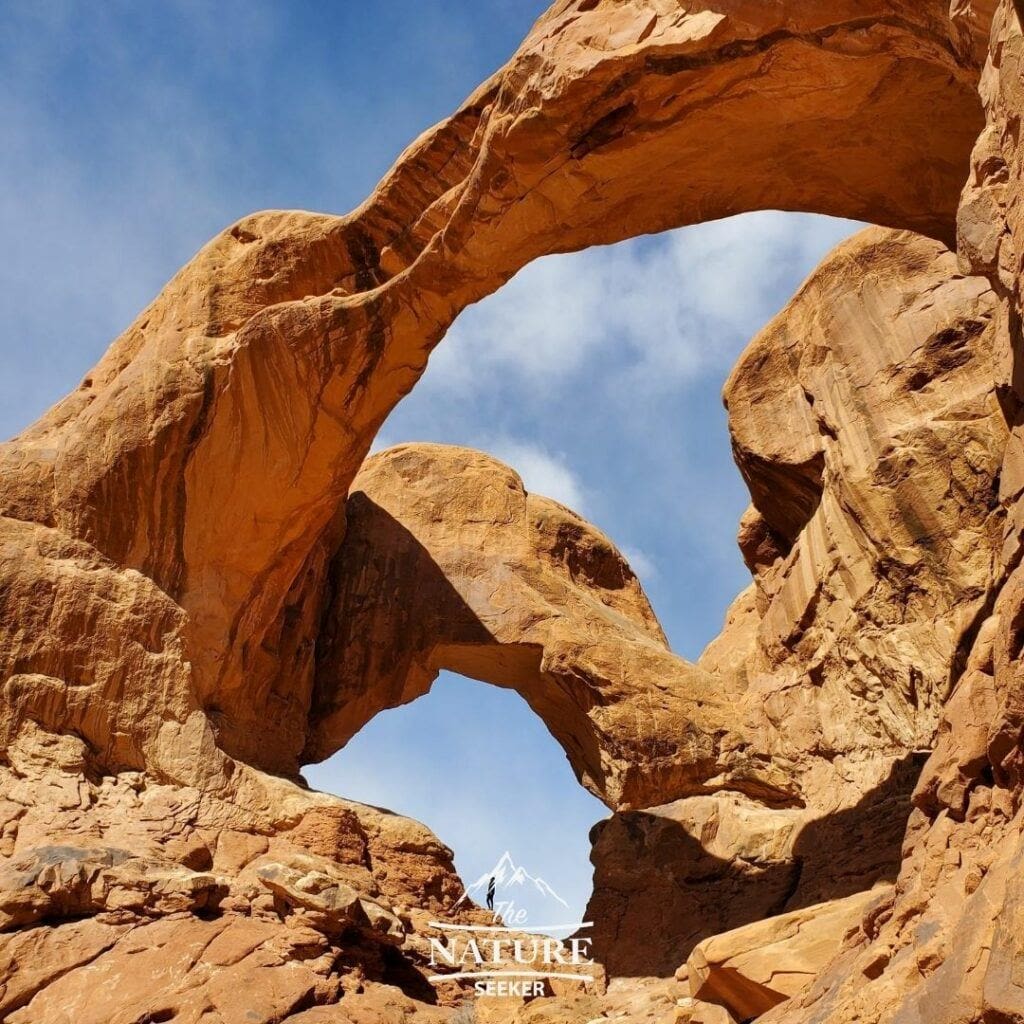 Other than Las Vegas, I had never really explored much of Nevada, but being that my trip across the Western US required me to travel to the Pacific Coast, I had the chance to finally see a bit more of it, and so I did:
Day 1: Great Basin National Park and the drive through the Nevada dessert (2 gems).
Day 2: Lake Tahoe (1 gem).
Total: 8 gems.
Here are some notable parts of my Nevada part of the road trip:
1) Nevada was a pleasant surprise to me. Knowing I had to drive through this state to reach California, I mentally prepared myself to drive through "nothing but dessert" the whole day, but surprisingly, I was very wrong. For starters, the highways in Nevada are quite clear and clean, and the scenery is far from some sort of flat dessert.
In fact, it bears a huge resemblance to Utah's nature with plenty of mountains and beautiful scenery.
2) My friend and I had no clue there was a national park near the area we were driving through (Great Basin National Park), but since it was on the way, and we didn't want to drive the whole day, we made a short stop there. Sadly, most of it was closed because it was still snowed in many areas.
3) We finished the trip through Nevada by briefly visiting Lake Tahoe, and while we wanted to kayak there, because we were trying to reach our next destination (Yosemite and catch what is known as Fire fall), we couldn't stay long. But it is a very beautiful lake.
California: 3 days and the 3 gems explored:
We originally planned to enter California through Yosemite, but sadly, the park's east gate was closed due to snow, and so in order to get to where we needed, we literally needed to spend an extra 4 hours driving around Yosemite, by which time, we had to skip it to get to our next destination as it was too dark to enter the park anymore.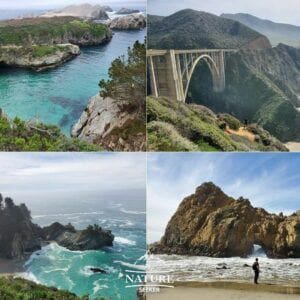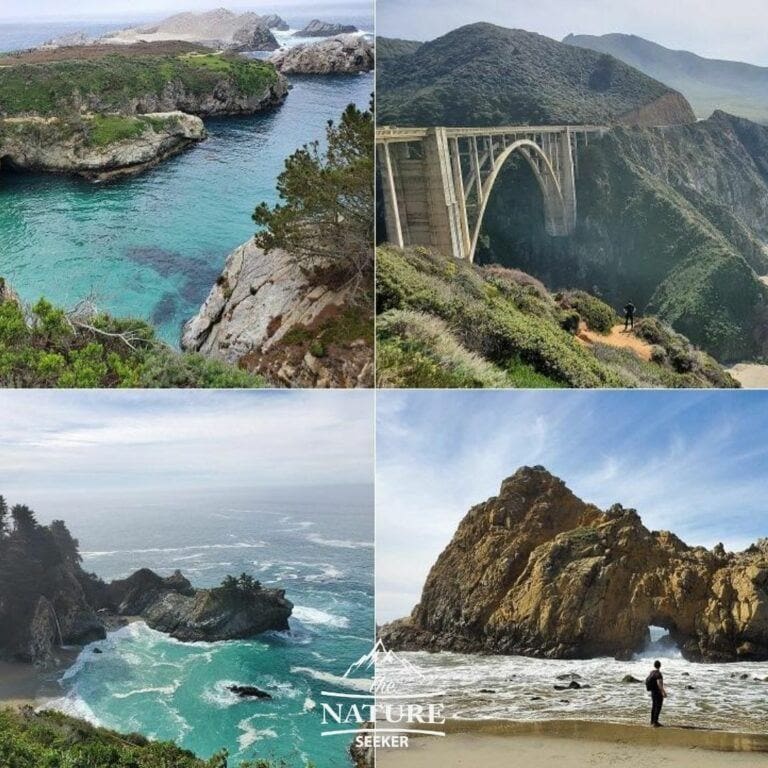 We drove pretty much right to the northern California coast the next day where we explored the following spots:
Total: 11 gems.
Here are some notable parts of my California part of the road trip:
I had tried to time my visit to Yosemite around it's rare but popular "fire fall" event. Sadly I couldn't get to it due to the closure that had occurred, and it's rarity of even happening during the February-March period.
Update: On a later road trip I finally got to explore Yosemite National Park.
But as for the gems on this particular road trip:
1) Big Sur was a revisit for me since I'd been there the year prior on a west coast road trip.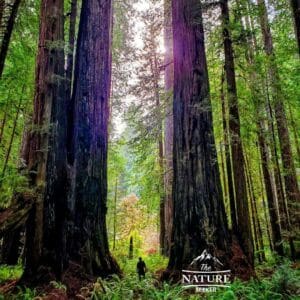 It was as it was the first time stunning, but I had seen several more places this time around that I hadn't the first time, including China Cove and Pfeiffer beach and they were amazing spots.
I also tell people to drive through Big Sur as it happens to be one of the top scenic drives in southern California.
2) Fort Bragg was where I had visited a year earlier and collected Glass on the beach and it is a great spot to stop at.
3) The Redwoods were also a revisit and just like last time, were stunning, surreal and peaceful to see.
Oregon: 3 days and the 5 gems explored:
Oregon had been my friend's last spot on the trip, as he was flying out of there, and so we had a few days to spare in this beautiful state.
We had traveled through the entire Oregon Coast as well as explored plenty of spots inside of it. The most notable parts of this trip were:
Day 1: Natural Bridges, Secret Beach and much of the Oregon coast.
Day 2: Hug Point, Cannon Beach, Astoria, and Portland.
Day 3: Explored Columbia River Gorge.
And here are the gems of this part of the trip:
The entire Oregon Coast (1 gem).
Natural Bridges (1 gem).
Secret Beach (1 gem).
Cannon Beach (1 gem).
Columbia River Gorge (1 gem).
Total: 16 gems.
Here are some notable parts of my Oregon part of the road trip:
1) As it was the first time I visited, the Oregon coast was incredible and I was very fortunate to revisit a few places like Natural Bridges, and see new ones like Secret Beach.
2) Seeing the iconic Cannon Beach was also a major treat.
3) Columbia River Gorge was stunning and we learned that the March period was the best time to visit it to see all the sprouting green foliage, which really made the place light up in emerald green colors!
4) Oregon's coast has some amazing day hikes you can explore and I highly recommend them!
Washington: 3 days and the 5 gems explored there:
For the last state on my western US road trip, I traveled alone for 3 days across mainly the western end of Washington.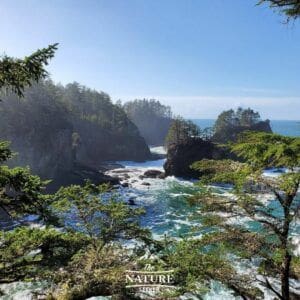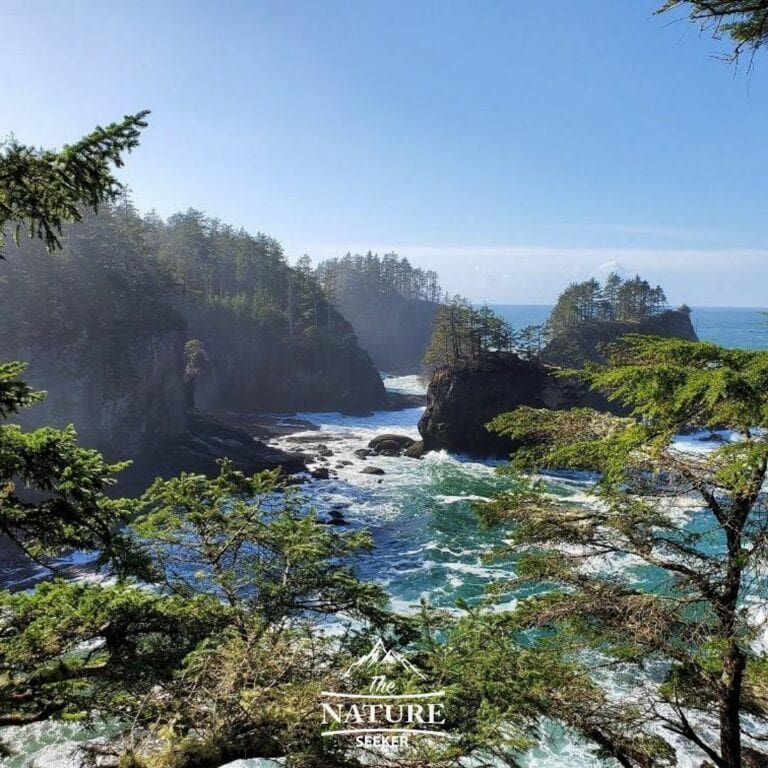 I revisited a few places from my first trip there, but this time had crossed into new territory, explored much of the western end of it I didn't get to do the first time I went.
Here are some of the places I explored that were marked as gems:
Deadman's Cove (1 gem).
Ruby Beach (1 gem).
Cape Flattery (1 gem).
Lake Cresent (1 gem).
The Washington Coast (1 gem).
Here are some notable parts of my Washington part of the road trip:
1) Seeing Deadman's Cove again was amazing, and it was a strange coincidence that the weather there was exactly the same (cloudy) as it was the first time I went there, which made it seem like I was in the same exact circumstance as the first time I went there.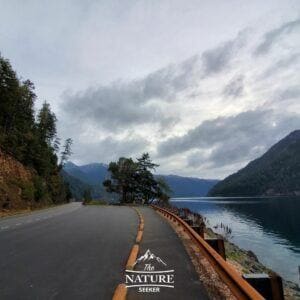 2) Ruby Beach was beautiful, and I was the only person there to explore it. It was rainy, but still a beautiful place to explore for the short time I was visiting.
3) Cape Flattery was both amazing and disappointing because I had wanted to kayak in that spot to explore the sea caves and find ways to the secret beach I saw. I was not able to do that, but later discovered how to, which I will do the next time I go.
4) Lake Cresent was probably the biggest surprise Washington has to offer. I had no clue this place existed, and when I drove through it (in Olympic National Park), I honestly loved it so much that I put it up on my list of 15 of the most beautiful scenic drives to do in North America.
I didn't have much time to hike into the spots there and many were closed, but the drive alone was worth doing (twice).
11 more gems I had hoped to see on this road trip, but didn't: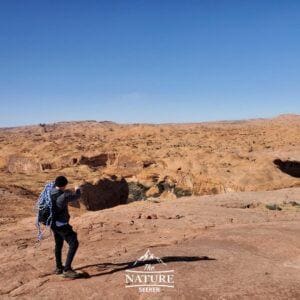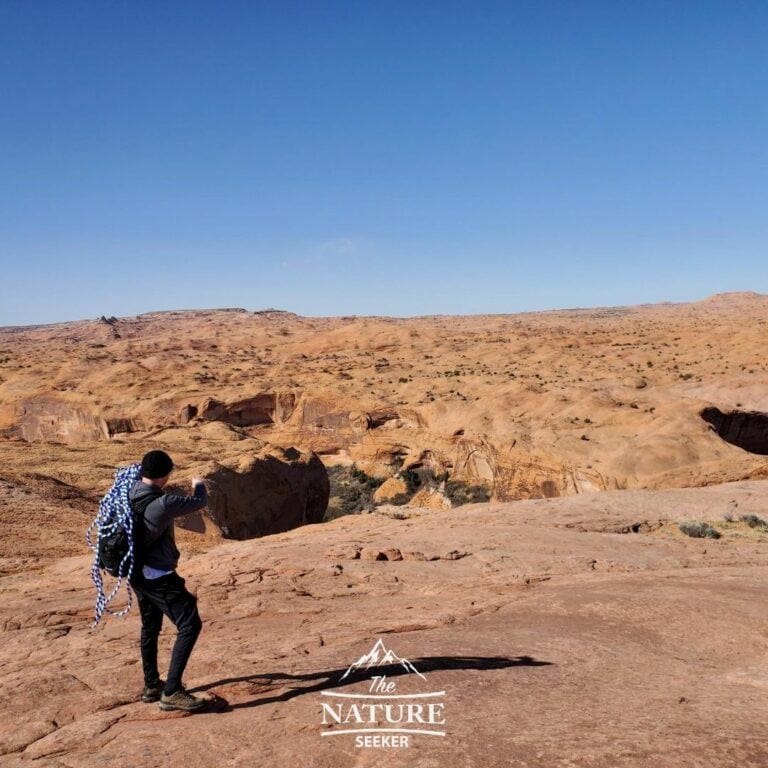 This trip had the most potential out of any road trip I had ever taken, but certain things had occurred throughout it, including people, weather, seasons and just bad luck that prevented this trip from being fully fulfilled. Here are some notable spots I missed:
1) Diving into Coyote Gulch (1 gem):
I was ridiculously disappointed by missing this. I was so close to getting down there, but sadly, personal reasons such as getting lost and timing screwed us here.
To the right is me pointing to the spot I was supposed to climb down into and then shortly after had to cancel due to the circumstances. Coyote Gulch has been on my mind a lot since this happened!
2) Capital Reef National Park (1 gem): 
Like I said, I had no clue this park was even in Utah, but because I only had a few days in Utah and an itinerary to fulfill, I had to miss this park.
3) Great Basin National Park (1 gem):
Most of the park was snowed in so the main attractions we had sought to see were off limits. Our experience in Great Basin National Park was short and unfulfilling. Yet I know it has treasures to offer and may one day come back when it's not closed off in most areas.
4) Yosemite National Park (1 gem):
I had tried 2 times to visit this park and had failed both times because it was too snowy. Now you may wonder why I hadn't just tried to visit it when it wasn't snowing, and the answer is that logistically, I had to time my visit there after Vegas, and the trip there always happens early in the year, so it's out of my control, and:
5) Yosemite's Fire fall (1 gem):
Even though much of it is always closed off during the winter, there is 1 event in Yosemite that has countless people coming to it and that is Fire Fall, which only happens in the winter each year, around late February.
I had hoped to catch this amazing event, but the park closure and the event happening very rarely had us continue our trip without ever stepping into this park sadly.
6) Russian Gulch:
Russian Gulch was right on the California Coast, south of Fort Bragg and it is a very beautiful, yet small state park. Russia Gulch is also on my list of the top 10 places to visit on the California Coast and I will see it next time.
7) Fern Canyon: 
By the time I realized I missed Fern Canyon, I was already too far north in California to swing back. This place is a beautiful nature spot that is famous for several reasons and it is a spot I will also make sure to cross of my list next time I go.
Update: I visited Fern Canyon in 2022 and it was amazing!
8) Kayaking on the Oregon Coast:
Folks, I am very disappointed I didn't get to kayak on the beautiful Oregon Coast when I went there. I had a schedule and idea of where I wanted to kayak, but sadly, couldn't find a good spot to actually bring the kayaks down to.
I had wanted to kayak into natural bridges and through Secret Beach (both of spots on the Oregon Coast have sea caves) and only after I realized what I had done wrong, I knew what I would need to do next time to make this happen, and I promise you I will.
Note: I found out a lot of what determines if you can kayak on the Oregon Coast isn't just the spots you find, but also the weather and especially the tides/conditions of the water. All of this has to be aligned in order to manage to kayak here. But even if these things don't work out for you, what I can safely say is that there are many beautiful hiking spots on the Oregon Coast you can do instead.
9) Missing Oneonta Gorge (again):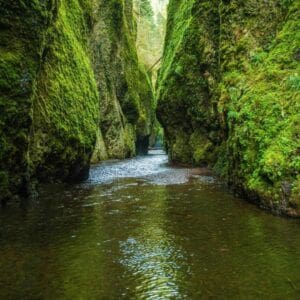 This couldn't be helped as this truly stunning spot in Columbia River Gorge was closed, and has been for years. You can hike Oneonta Gorge in an alternate way though.
10) Missing Walupt Creek Falls:
There is a gigantic hidden waterfall in the deep areas of Washington State known as Walupt Creek Falls I had hoped to finally explore on this trip, but sadly, so much of the road was snowed in and closed.
And to reach even the area near the falls, required a 9 mile hike through the snow that we just didn't have time to do.
11) Not finding a way down to the secret beach of Cape Flattery or kayaking there:
One of the final disappointments of my road trip was not being able to do either of these things, and not for a lack of trying either. I made several attempts at finding the secret beaches there, but couldn't get any info, not online nor from any local. And as for kayaks, the nearest rental spots were hours away.
I have since found ways around both of these problems and will make sure to correct them next time I visit Cape Flattery.
For the hikes on this list, here is what helped me through them (gear recommendations):
Questions about checking out the Western US? Here's what you may ask:
Is Western United States a country?
No it is just a combination of 11 different states that make up the western side of the US.
Is California western state?
Yes California is one of the near dozen states in the western US.
Which are the western states in the US?
There are 11 states in the western US and they include California, Arizona, Utah, Washington and more.
An upcoming western US road trip to do this and complete the list of gems:
At the moment, I am making major plans to do a nearly identical road trip with other people that I hope to do in September. Considering that nothing crazy happens in the US, it should be a go and if I do it, I will make an updated list of places I see in another post.
One of the major mistakes I had made which led to this road trip not helping me see everything I wanted is:
The season. Many of the places I wished to see were just snowed in or just closed.
Lack of preparation. Some of the places I had hoped to see just weren't logistically reachable and that in many cases had nothing to do with a lack of research, but was because I first had to visit them like Cape Flattery and Coyote Gulch to get a better idea of the environment and see what I needed to do the next time I'd be in that area to make sure I did it right.
I share this with you now so if you decide to check out the same spots I did, you will be able to avoid the mistakes I had made when I went, and I included links to plenty of the places I had visited on this road trip so you can get better details on how to properly prepare when you go too.
Don't get me wrong, this road trip was amazing and I truly enjoyed it, but it can be even better and it will be the next time I do it which will hopefully be soon.
Other road trips I have done (for your entertainment):
Here is another post showcasing all of my major road trips that I've taken! So far we have: